TRANSITING THROUGH CHANGI AIRPORT
Travellers who transit through Changi Airport can expect an experience that has been designed to protect the health and safety of passengers and workers, while remaining convenient and comfortable.   
Under the government's transit travel rules, passengers who are transiting through Changi and plan to depart on a different airline, must have both flights booked in the same booking itinerary. Passengers must also have their checked-in luggage tagged-through from the origin airport to their final destination.  
Passengers interested in connecting through Changi Airport should consult their airline on options available.  
Travellers who intend to clear arrival immigration to enter Singapore, or booked separate flights under different itineraries, which requires them to enter Singapore to collect baggage and check-in again for the connecting flight, are not considered transit travellers. They are responsible for ensuring that they fulfill all requirements for entry into Singapore, and should refer to the "Safe Travel Singapore" website for more information on entry requirements.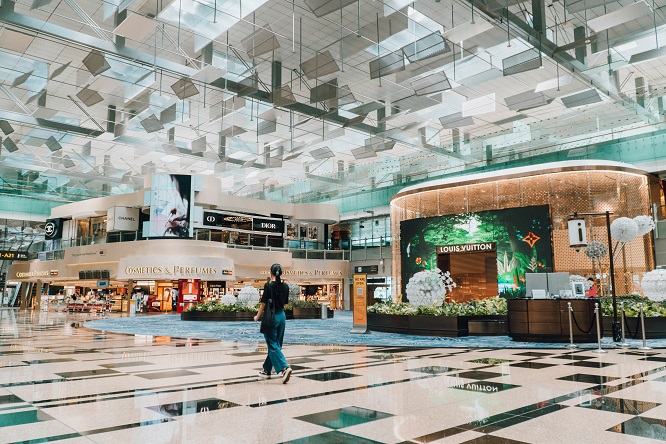 Applicable to - Transiting travellers except for those from countries/regions in the Restricted Category as classified by Singapore's Ministry of Health. Passengers can experience our facilities as well as shopping and dining options within the departure transit area. Click here for more information.
Covid-19 test requirement - A pre-departure test is not required for transit travellers for all flights arriving in Singapore.
Rest, Shop and Dine in Transit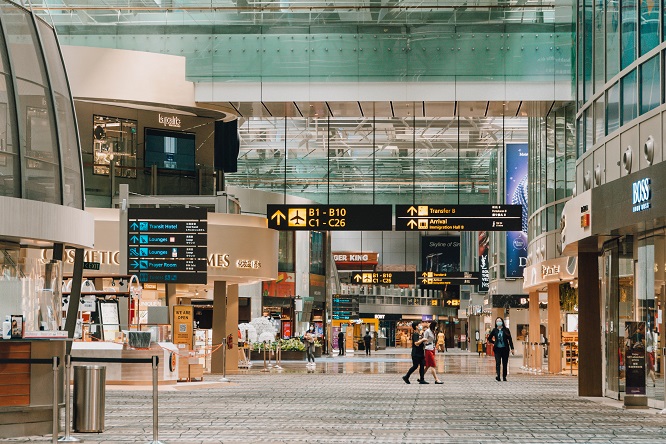 While in transit – Upon arrival at Changi Airport, travellers can rest, dine and shop within the departure transit area while waiting for your next flight. For a complete list of shopping and dining options, you may refer to our shopping and dining directory.
Duty and tax-free products can also be purchased via Changi Airport's e-commerce website iShopChangi for passengers with more than 12 hours before their departing flight. You can shop at  and collect your purchases at the designated iShopChangi collection points.
Currency exchange – There are currency exchange counters available for currency exchange services. Please refer to Changi Airport's website map or iChangi for more information on their locations.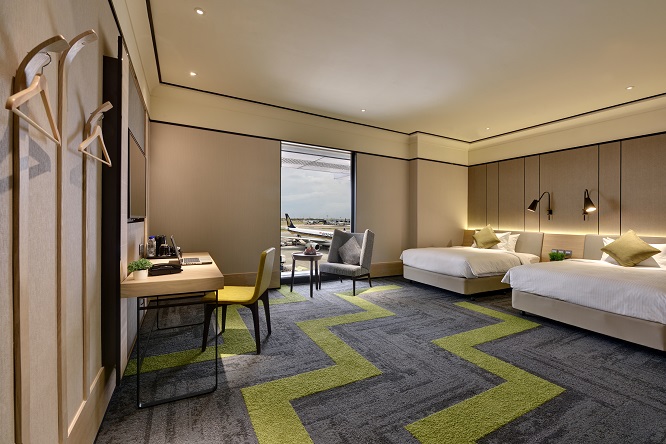 Transit hotels - For those on a long layover, you can book a stay at the transit hotel, located at Terminal 1, near boarding gate D41 or Terminal 3, near boarding gates B1-4. More details can be found here.  You are strongly encouraged to make an advanced booking. For more information on hotel bookings, please visit here.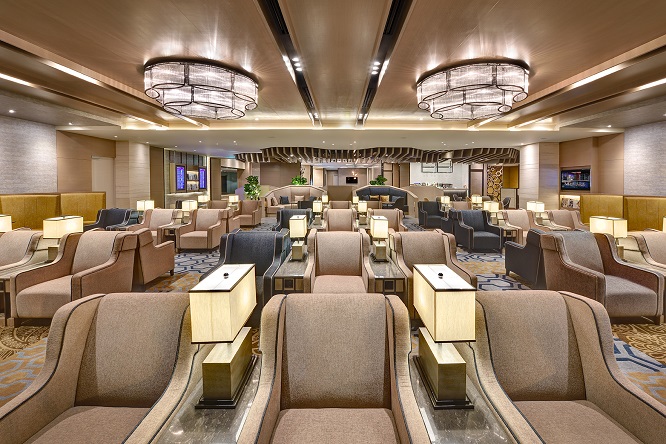 Lounges - You can choose to relax in comfort at these lounges:  
Ambassador Transit Lounge at Terminal 3, Level 3 near Gate B1-4.
marhaba Lounge at Terminal 1, Level 3 near Central Immigration. 
Plaza Premium Lounge at Terminal 1, Level 3 near Gate C1. Charges and more details can be found here. 
SATS lounge at Terminal 1, Level 3 and Terminal 3, Level 3 near Central Immigration. 
Singapore Airlines lounge at Terminal 3, Level 3 near Central Immigration. Opening hours: 0500H-0230H. 
For airline lounges, please check your eligibility with the airline you are flying with.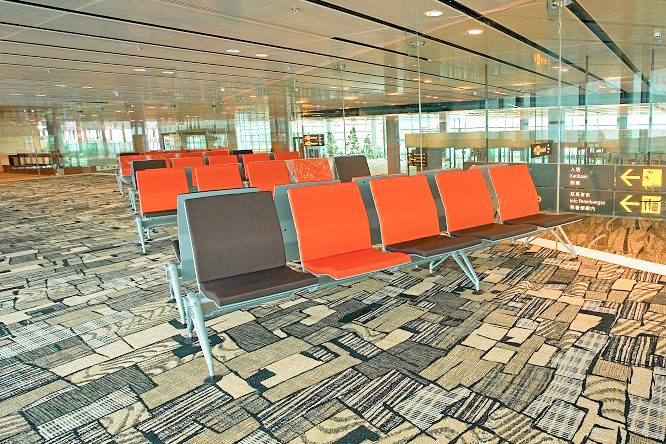 You can make your way to your departure gate from 60 mins before your flight departure time. Please present your boarding passes to staff for verification at the access control point. 
Please refer to Changi Airport's website map or iChangi app for more information and estimated walking distances to your gates.
As we endeavour to keep the information up to date, you should confirm the accuracy of any information provided with official government sources, as travel restrictions may change suddenly. You shall be solely responsible for the use of information on this website.