Enhanced Precautionary Measures Against Covid-19 at Changi Airport
Changi Airport is an important gateway connecting Singapore to the world. As we prepare for the recovery of air travel, safeguarding the health of airport workers, passengers and visitors remains our utmost priority.
To ensure this, Changi Airport has stepped up measures and is exploring innovations to create a safer travel environment while still delivering an efficient and pleasant passenger experience.
Creating a safe environment for travel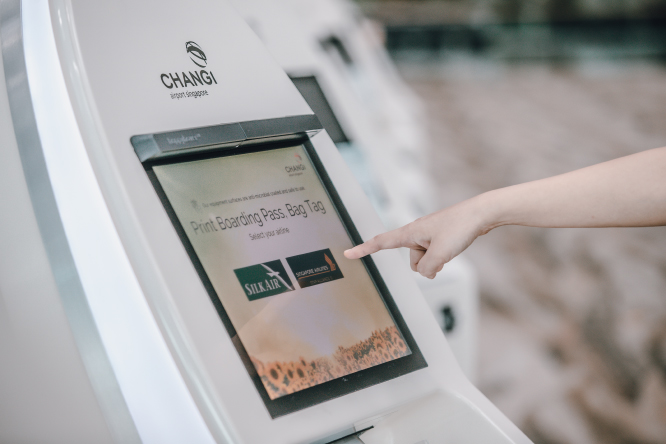 FAST check-in kiosks and bag-drop machines are fitted with proximity sensors so passengers will not need to touch the screens to check-in or to drop off their bags. Passengers just need to point their finger close to the screen to make their selections.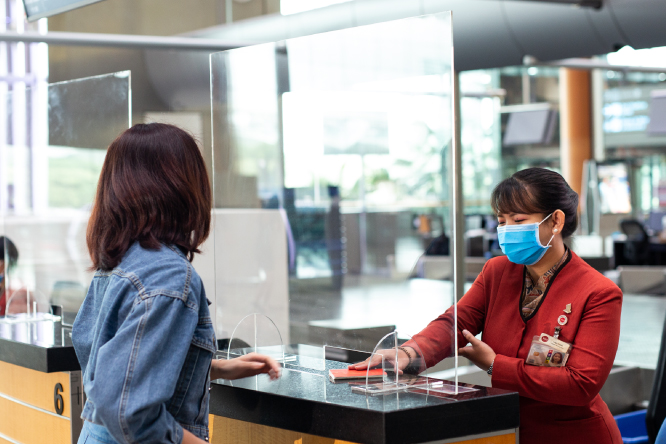 Acrylic screens at check-in counters help protect passengers and airport staff.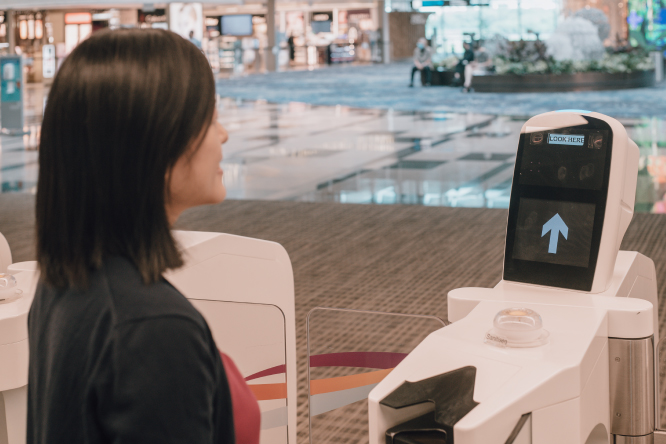 Auto-clearance immigration lanes are being upgraded with a new biometric system that uses face and iris recognition technology to match passengers with their travel documents. This replaces the need for traditional fingerprint-scanning. Passengers will need to remove their face mask for a few moments for the system to check their identity.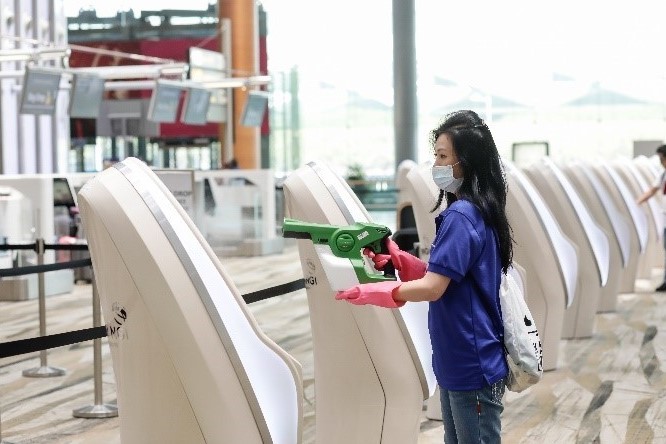 We conduct frequent cleaning and disinfection across our terminals and at Jewel Changi Airport.
High-contact areas across the airport such as door handles, counter tops, baggage trolleys and lift buttons are cleaned and disinfected more frequently.
Frequent swab tests are conducted at these areas to ensure the efficacy of cleaning and disinfection.
Changi Airport has been conferred the SG Clean certification by Singapore's National Environment Agency, which certifies sites with a raised level of cleanliness and public hygiene.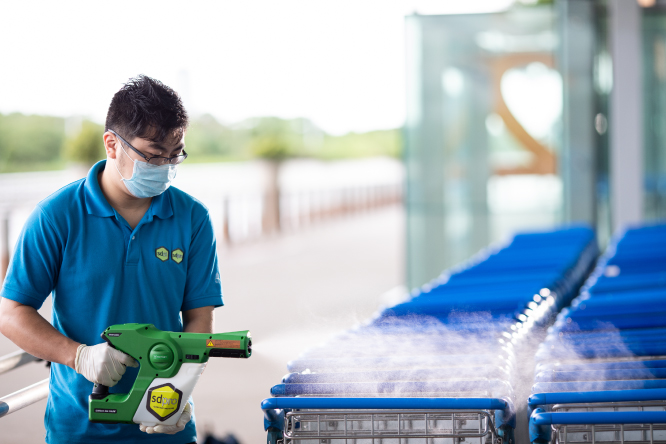 For an added layer of protection, frequently-touched surfaces such as automated check-in kiosks, trolleys, lift buttons and security trays are coated with a protective long-lasting antimicrobial coating to reduce the risk of virus transmission.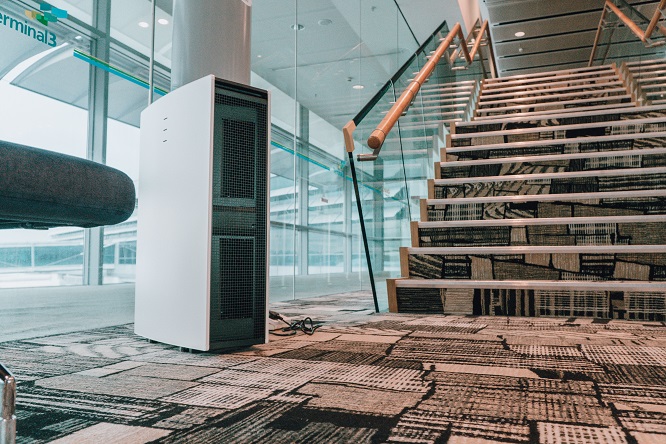 To further mitigate the risk of airborne transmission in Changi Airport's terminals, portable air purifiers with High-Efficiency Particulate Air (HEPA) filters are installed across key areas such as changing rooms and gate holdrooms. These HEPA air purifiers are similar to those used in hospitals to sanitise the air.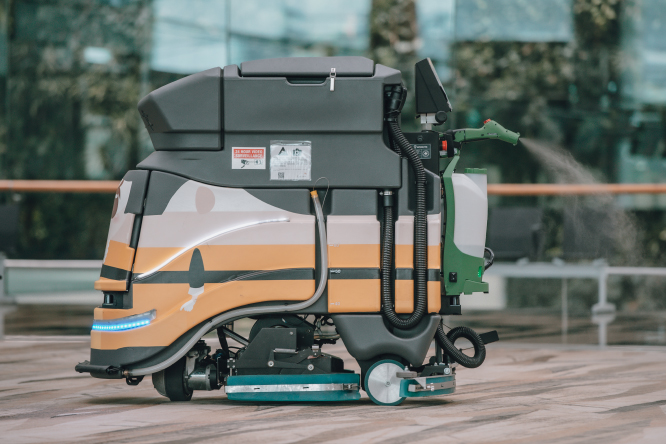 Autonomous cleaning equipment is deployed throughout Changi Airport, cleaning our floors and carpets daily. These robots have been equipped with a misting attachment that disinfects the carpets after cleaning. This is in addition to the daily carpet vacuuming across the terminals by other robots equipped with a HEPA filter that catches fine particles including dust and pollen while vacuuming.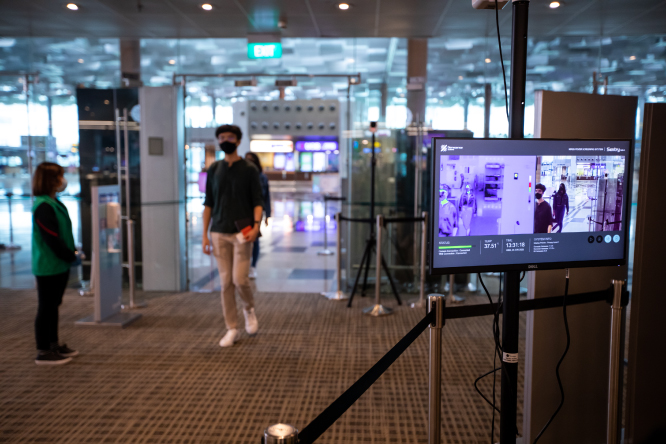 All arriving, transit and departing passengers at Changi Airport, and staff entering the transit area, are subject to temperature screening.
Anyone who is febrile or who appears unwell will be referred to a doctor on duty.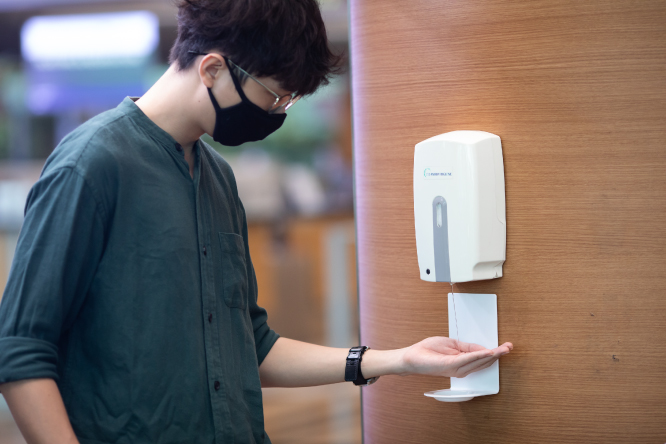 There are more than 1,200 hand sanitisers available for passengers' and airport staff's use, across all terminals and Jewel Changi Airport, from check-in rows to gate holdrooms. Hand sanitisers will only be allowed in cabin baggage if kept in containers of not more than 100ml each.
Ensuring health safety within the airport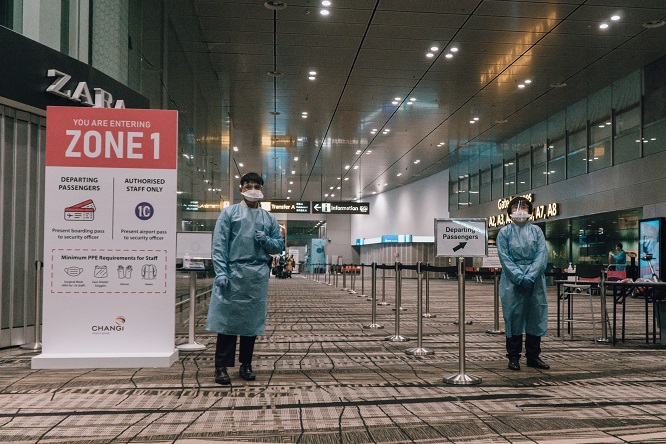 To protect passengers and the airport community against the more infectious Covid-19 strain, terminals have been segregated into different zones to minimise mixing of passengers and staff.  
Airport staff will be in appropriate Personal Protective Equipment, such as surgical gown, gloves, face shield and face mask, to ensure safe interaction within the airport. 
All passengers, air crew and airport staff must wear a mask at all times at Changi Airport. In addition, all passengers and crew members must also wear a mask for the entire duration of their flight to and from Changi Airport. 
Passengers who need to purchase a mask may do so at the airport pharmacies and convenience stores such as Guardian, Watson's and 7-11.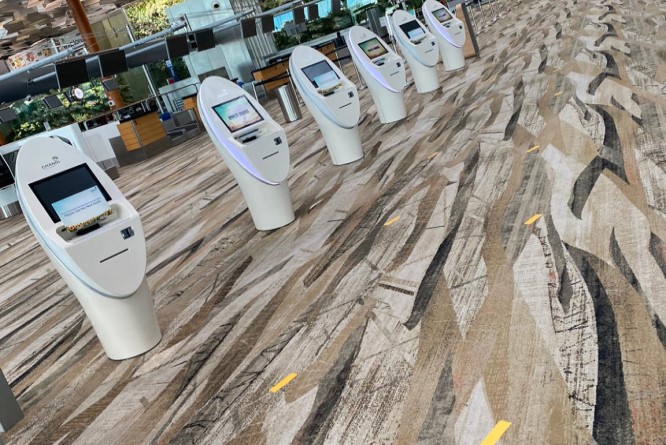 Passengers, air crew and airport staff must observe safe distancing, and adhere to the floor markers around the airport such as at F&B outlets, check-in kiosks, security screening, immigration halls and baggage claim halls.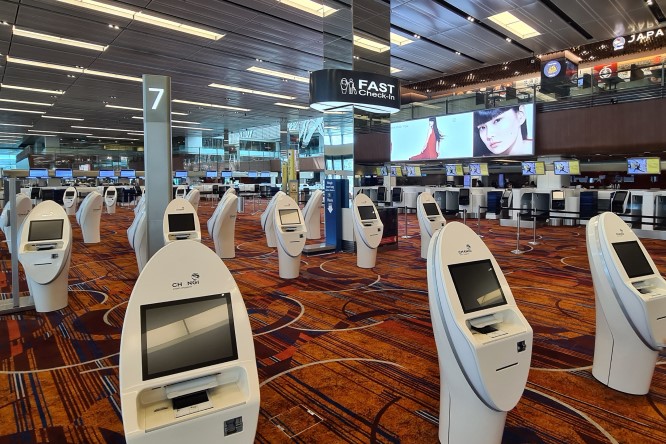 To facilitate safe distancing, alternating equipment, such as check-in kiosks and baggage belts, is available for passenger use.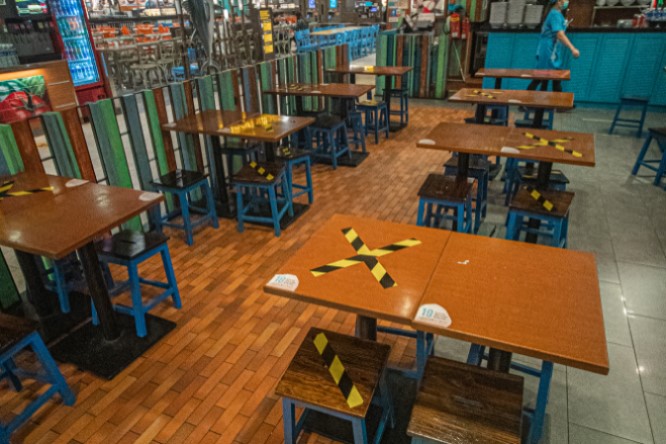 Alternating seats have been marked out across the airport, in areas such as gate holdrooms,  snooze lounges and F&B outlets.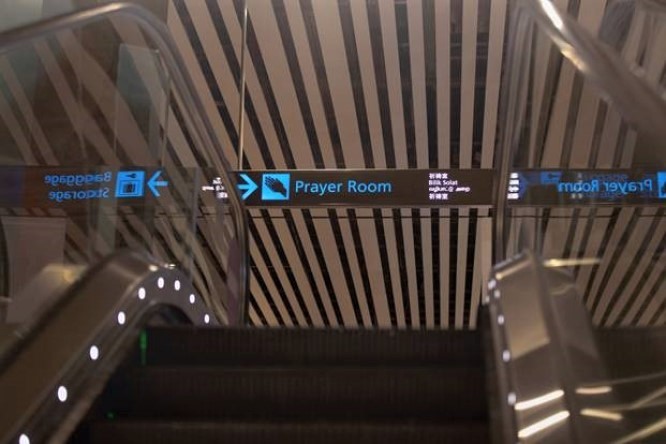 Prayer rooms, baby care rooms and smoking areas are available for use. Passengers must observe safe distancing. Water dispensers for the refilling of bottles are also available. 
Frequent cleaning and disinfecting are done at these areas, and frequently-touched surfaces have been sprayed with a protective antimicrobial coating.
International Ratings & Accreditation
Changi Airport is an accredited airport under the Airports Council International (ACI) Airport Health Accreditation programme.

ACI's evaluation process has shown that Changi provides a safe airport experience for all travelers, in line with recommended health measures and industry best practices.

Changi Airport has been recognised as the world's 'safest' airport with Safe Travel Score of 4.7 out of 5.

The rating shows that Changi has taken several proactive measures, including the implementation of touchless initiatives, to enhance the passenger experience across the landside and airside areas.