INNOVATING TO MAKE YOUR JOURNEY SAFER​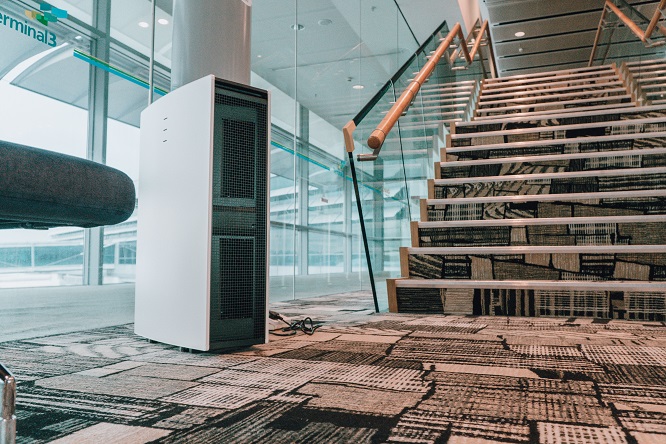 Cleaner air
Changi Airport has put in place added layers of protection in its air-conditioning and mechanical ventilation systems, to bring cleaner air to the terminal buildings.
Air-conditioning system filters across the terminals have been upgraded from MERV-7-rated models to MERV-14-rated ones. The higher filtration capability can better mitigate the risk of virus spread, and is aligned with the Covid-19 defence guidelines published by the authorities.
To further mitigate the risk of airborne transmission in Changi's terminals, portable air purifiers with hospital-grade High-Efficiency Particulate Air (HEPA) filters has been installed across key areas in the new segregated zones to sanitise the air, focusing on more contained spaces where staff and passengers dwell.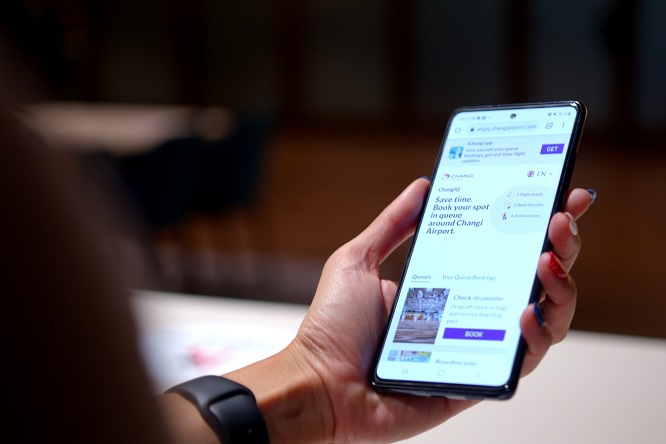 Smooth check-in and boarding with ChangiQ
To ensure safe distancing in the terminals, passengers travelling on selected airlines can now book a check-in and pre-board screening queue slot with ChangiQ, available on the iChangi app. Simply add your flight details in iChangi to make a queue booking, to avoid the hassle of having to wait in line for your turn at the gate holdroom.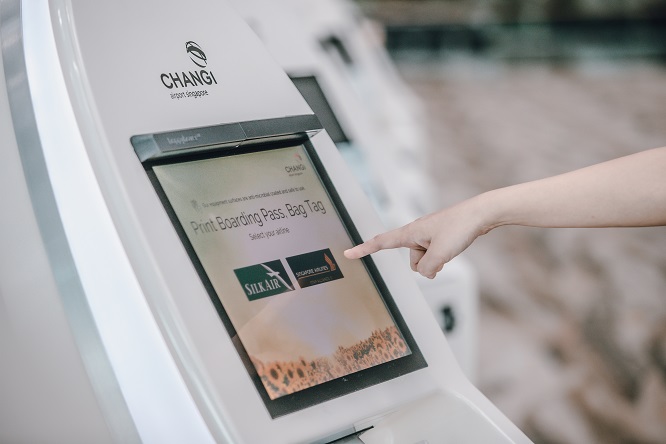 Contactless check-in
FAST check-in kiosks and bag-drop machines are fitted with proximity sensors so passengers will not need to touch the screens to check in or to drop off their bags. Passengers just need to point their finger close to the screen to make their selections.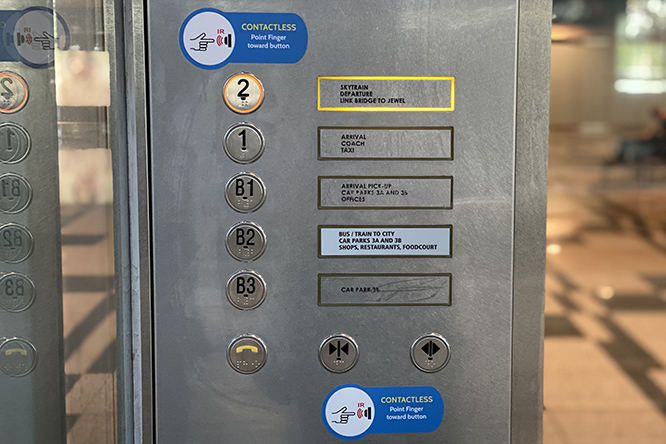 Contactless Lift Buttons
Contactless lift buttons using infrared technology have been installed at lifts across Changi Airport to create a safer airport experience. ​
Instead of pressing traditional lift buttons, users simply hover their finger over the lift button – whether to open or close the lift door, or select their desired floor level.​