How air cargo is adapting to the new normal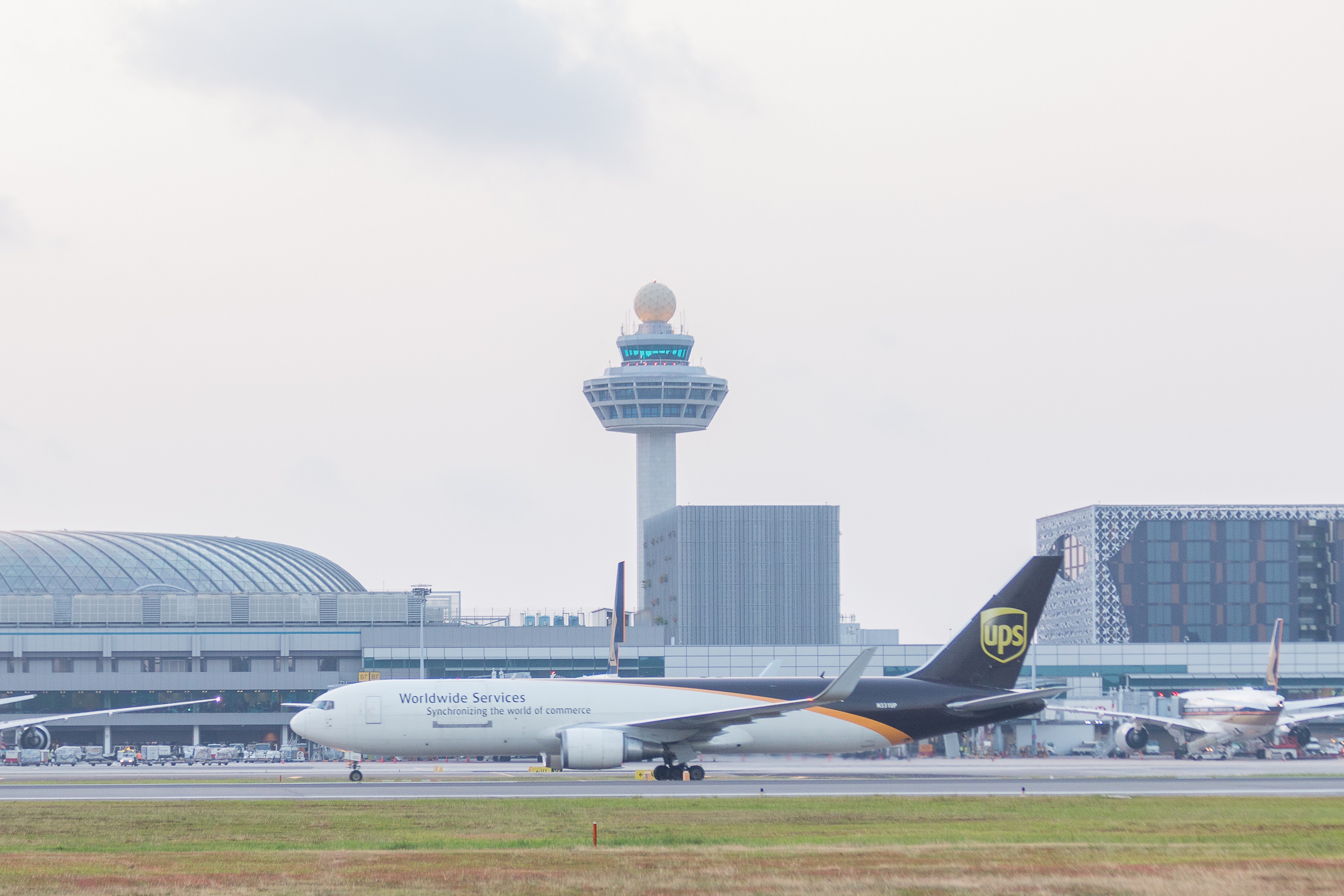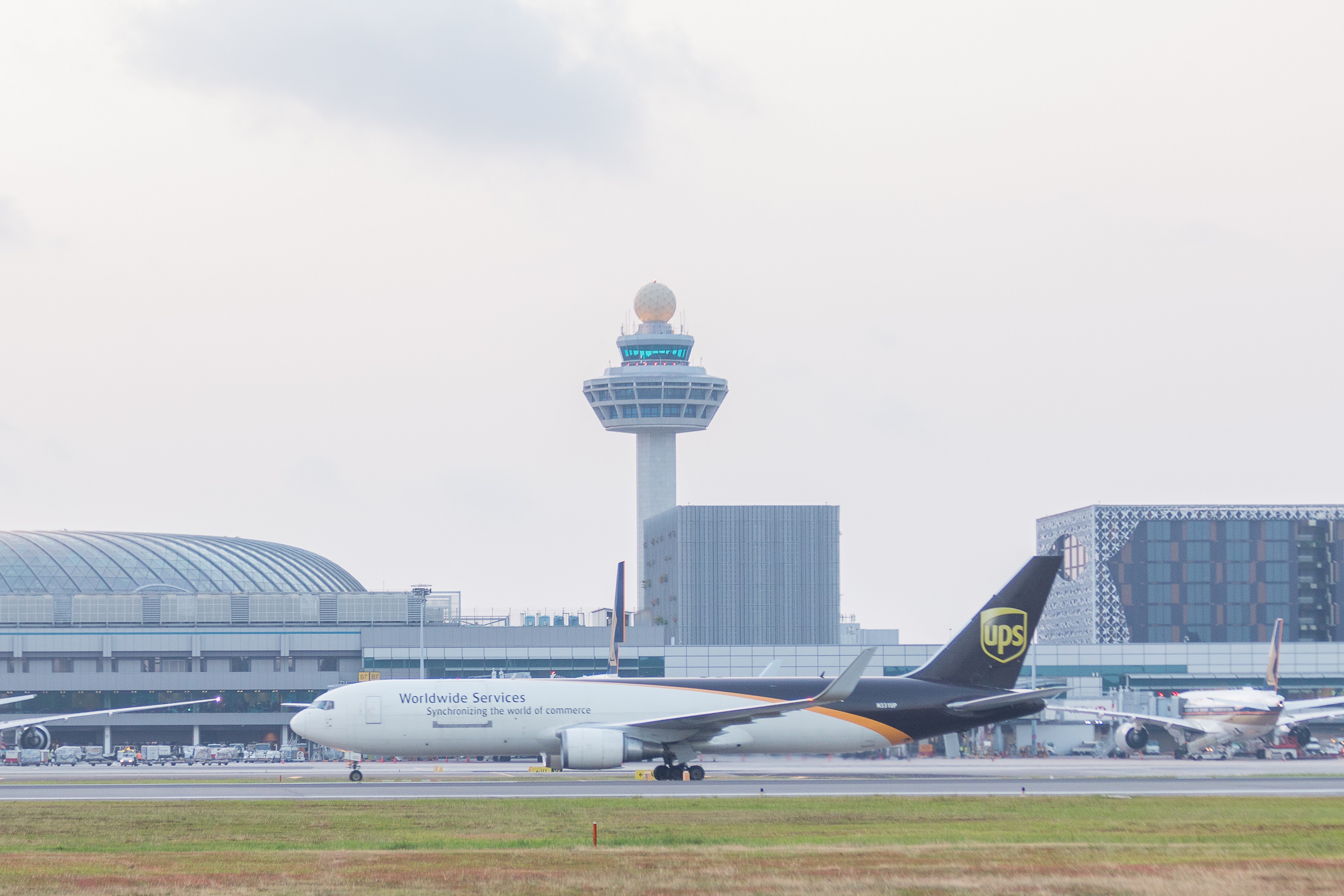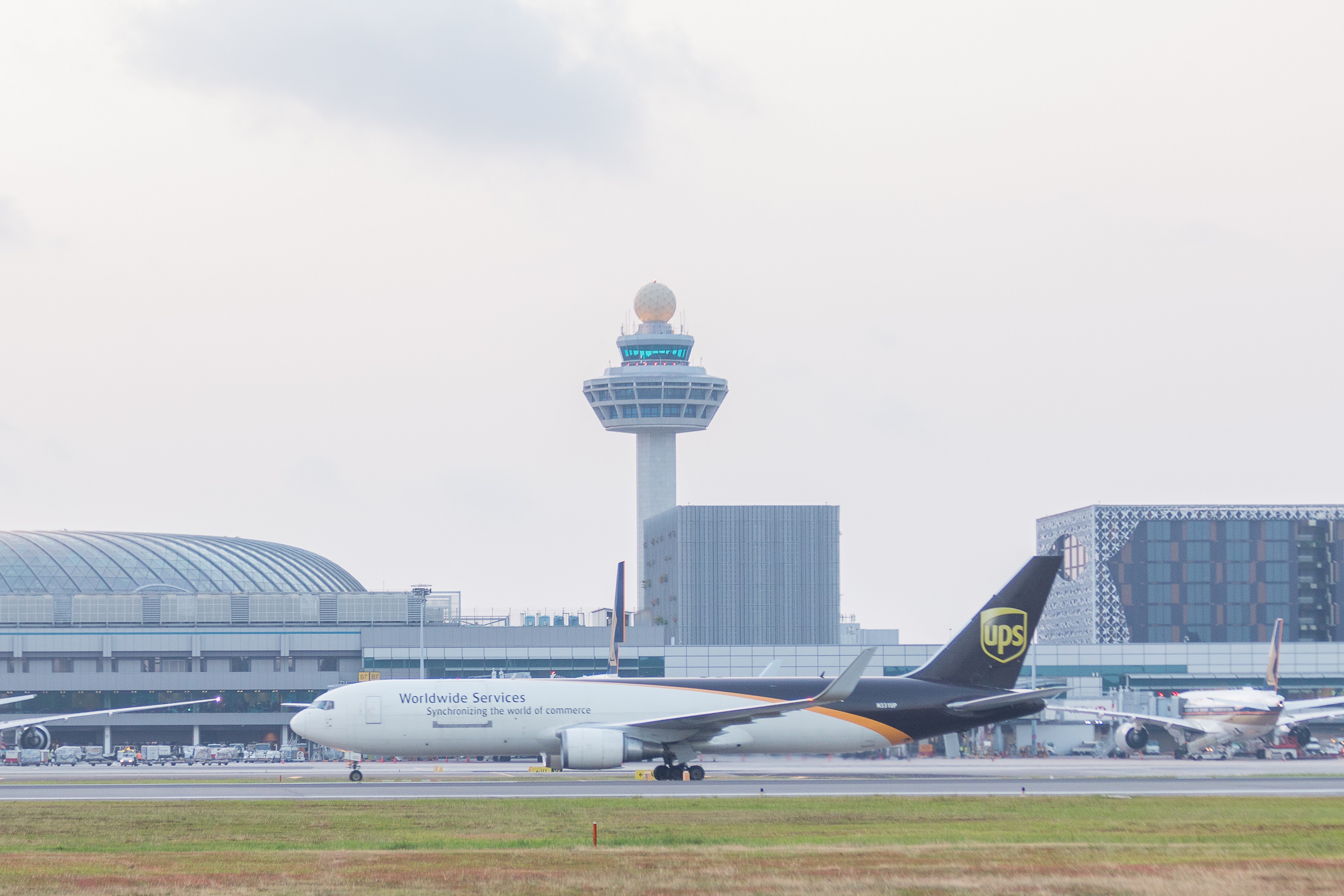 The Covid-19 pandemic has brought about global travel restrictions and lockdowns on an unprecedented scale. This has led to the suspension of passenger flights, resulting in an acute loss of bellyhold cargo capacity globally.
To maintain the lifeline of vital supplies and supply chain around the world, freighter operators have been keeping their aircraft in the air longer to address the shortfall in capacity. Many passenger airlines have repurposed their aircraft for cargo-only flights, while some have even removed cabin seats to increase cargo capacity.
During this period, Changi and our partners facilitated several flights to transport essential medical and food supplies by both scheduled and non-scheduled freighter operators including British Airways, Singapore Airlines, SpiceXpress, SF Airlines and Swiss International Air Lines. Shipments containing personal protection equipment, test kits, masks and perishables were among the air cargo uplifted from the region to and through Changi. 



Humanitarian Flights Facilitated by Singapore Air Cargo community
To date, about 20 carriers such as AirAsia X, British Airways, Cathay Pacific and Singapore Airlines has launched cargo-only passenger flights. Together with freighter operations, these flights have helped strengthen Changi's cargo network. Changi's weekly cargo frequencies have since more than doubled, while cargo connectivity has increased by over 40% to 70 cities.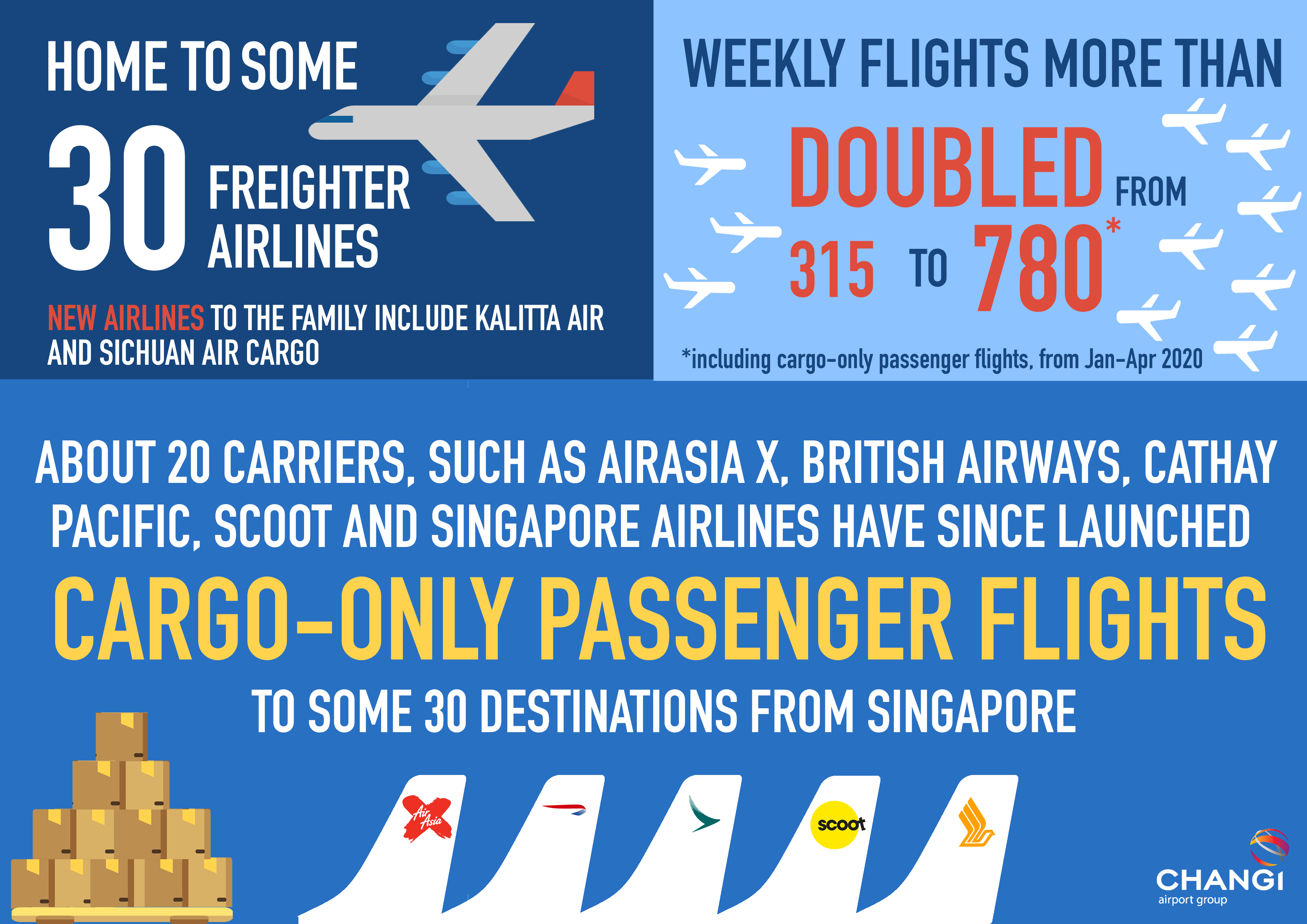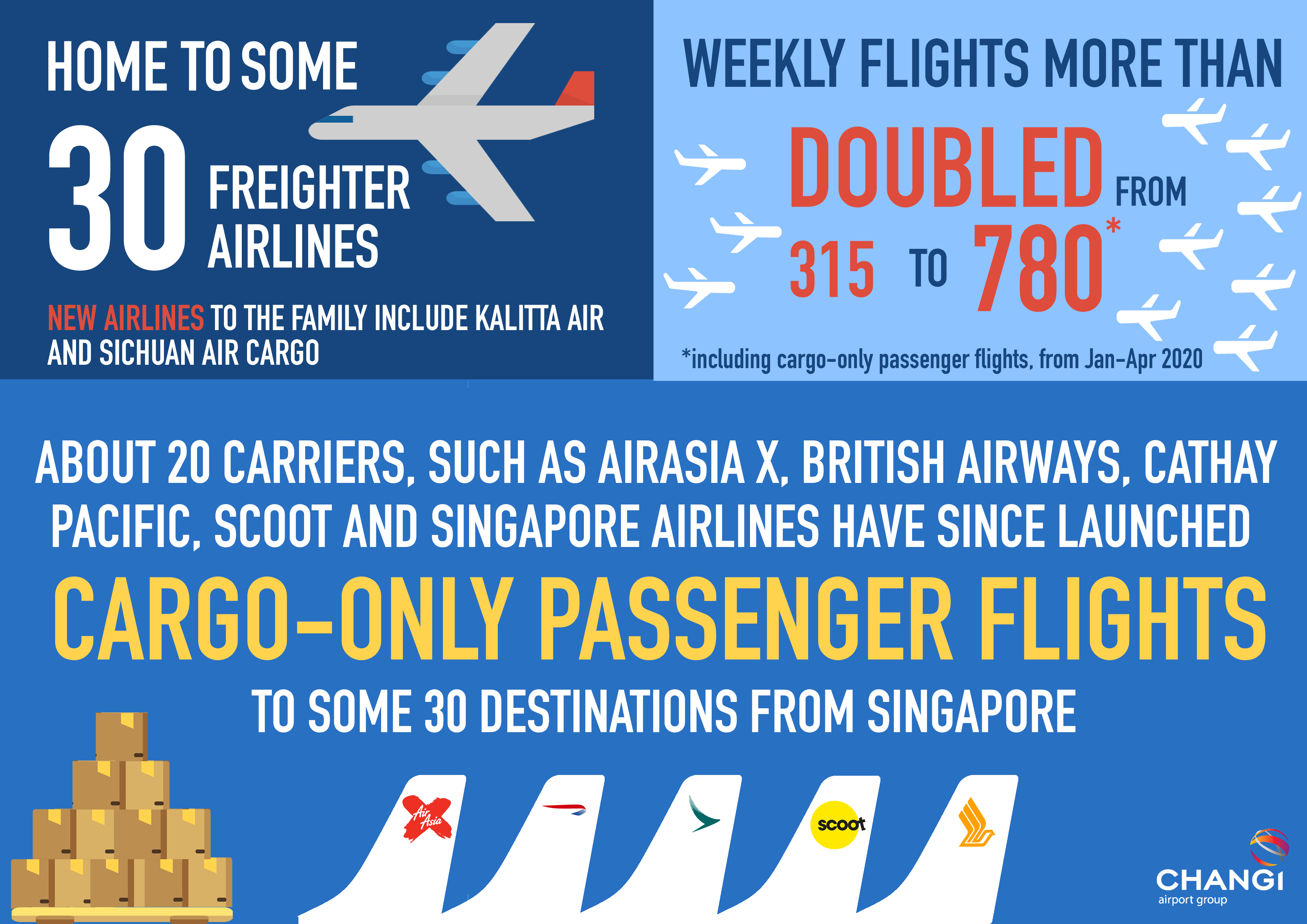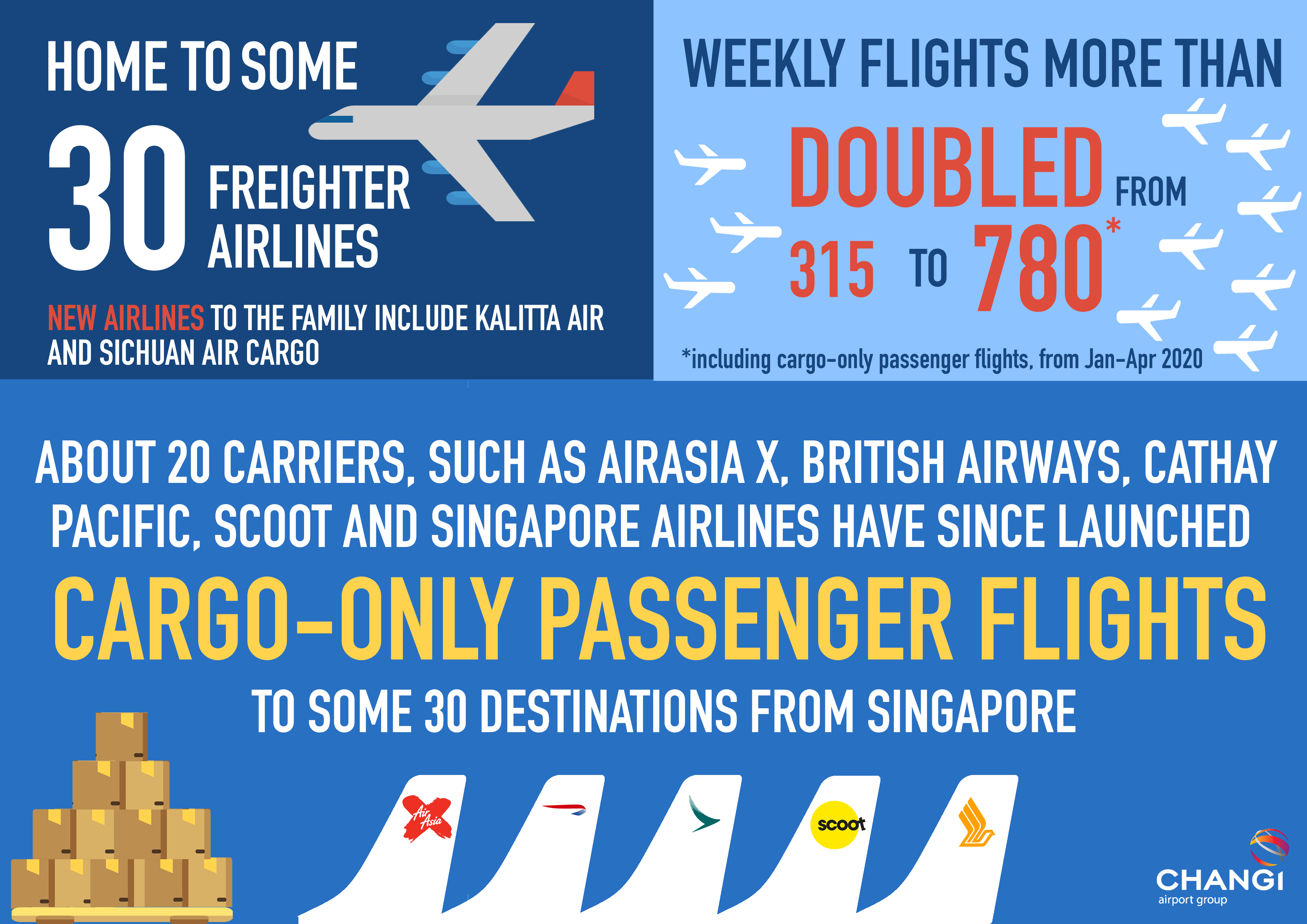 Our two ground handling agents, dnata and SATS, have been working round the clock to adapt to new standard operating procedures of cabin cargo loading, and to manage the extra cargo flights and the shorter lead time for certain charter flights. To support the increased demands, dnata and SATS have redeployed staff from other departments to support and reinforce the operational capacity of air cargo. This is also part of their continuous efforts to multi-skill their staff across different types of operations, making them more agile and resilient for change.



Capturing Regional Specialised Cargo Opportunities
Although world trade is expected to slow down this year, putting negative pressure on airfreight volumes, the air cargo industry is still in a good position to capture growing specialised cargo segments such as pharmaceuticals, perishables and e-commerce, which tend to travel by air due to time urgency and delicate handling.
Before the pandemic, e-commerce was already on an uptrend, as demonstrated by new records set during major online shopping festivals including Singles Day and Black Friday. E-commerce is expected to rise faster than anticipated due to the change in consumer purchasing behaviour as consumers get used to the stay-at-home orders and stores closure. With a growing middle-class population in Asia, we can expect continued strong demand for healthcare and perishables.
In recent years, Changi has been taking the lead to collaborate with key air cargo players to continuously build up specialised cargo handling capabilities, such as perishables and pharmaceuticals handling, to be ready to serve the needs of shippers and customers with the highest standards.
The push toward digital transformation
For years, the air freight industry had been criticised as fragmented and one that is slow to digital transformation.  While the industry has been undergoing transformation in recent years, multiple pain points still exist in the air cargo supply chain due to the lack of data-sharing and different speeds of digitisation among the stakeholders. This impedes the industry from achieving greater efficiency, productivity and supply chain visibility.
In the post-Covid-19 new normal, there will be stronger pressure on air cargo hubs to accelerate its industry digitalisation efforts. Last year, the inaugural Changi Cargo DiGi-Co workshop was a crucial step forward by the Singapore air cargo community to embark on industry digital transformation. Changi looks forward to working more closely with the airfreight community to break down silos and co-create value through community-wide digital applications.
At the end of the day, to build resiliency and prepare for future business needs, our air cargo hub has to be nimble and flexible to constantly rethink and adapt to the current market situation.