Heart of the matter – Spreading kindness to lift spirits in Changi 
The past year has been a challenge for Changi Airport with Covid-19. With health safety of staff and passengers as the top priority, Changi Airport implemented additional measures to protect staff, including enhanced levels of Personal Protective Equipment (PPE) for airport workers.
Despite the challenges, Changi's airport staff pressed on to serve passengers and visitors, and to deliver the Changi Experience of service excellence.  Through simple acts of kindness, they were able to encourage one another and keep the ONE Changi spirit high. Changi Journeys spoke to a few airport staff who recounted heart warming instances they experienced over the past few months.
A few words of kindness go a long way
Ms Koh Chee Hua, 63, is an Aviation Security Officer who helps to screen the baggage of departing passengers before immigration at Terminal 1. Having worked at Changi Airport for five years, Ms Koh felt sad when the airport was closed to the public in May 2021, but she was grateful that she could continue to work.

She recalls one amusing encounter with a passenger whose luggage was being screened when he asked her, "I am the only one?" She replied, "Yes, and you are a treasure!" before they laughed together heartily at her honest reply.

After he collected his bag, he said, "Thank you. I'll be back. Take care."
"The tone and the way he said it was full of sincerity. Suddenly, he created an atmosphere of cheer and lightness to the place," she said fondly.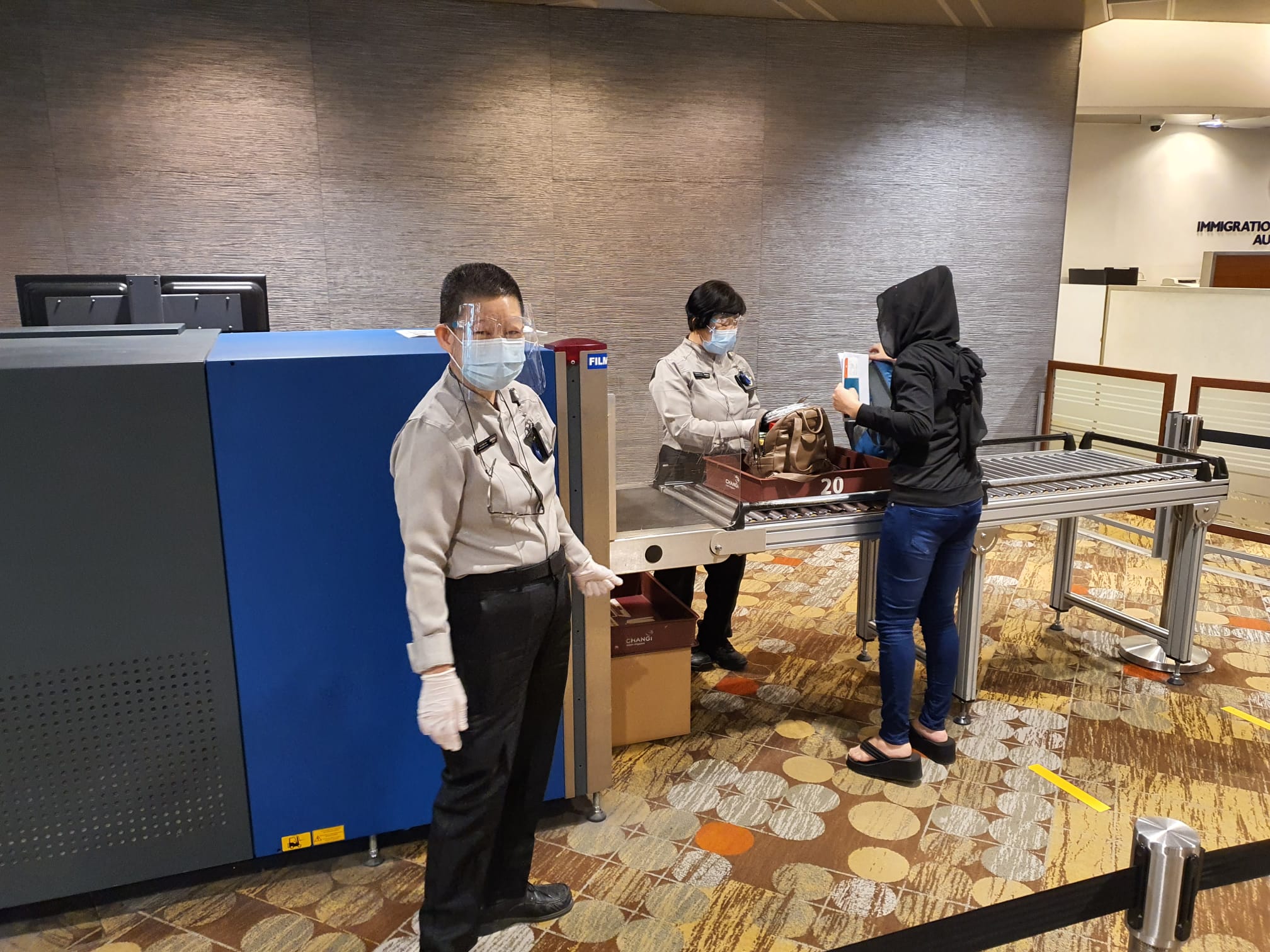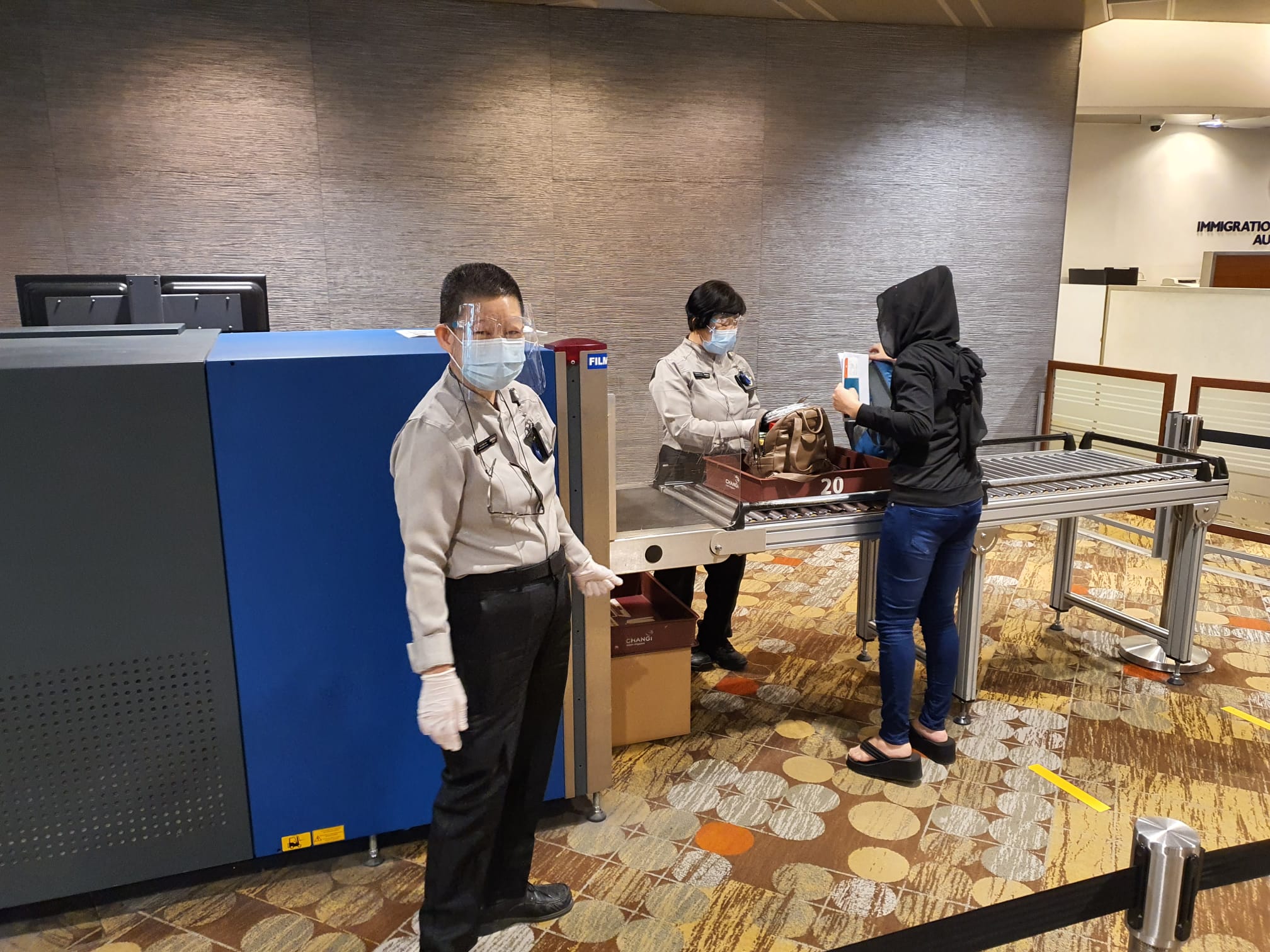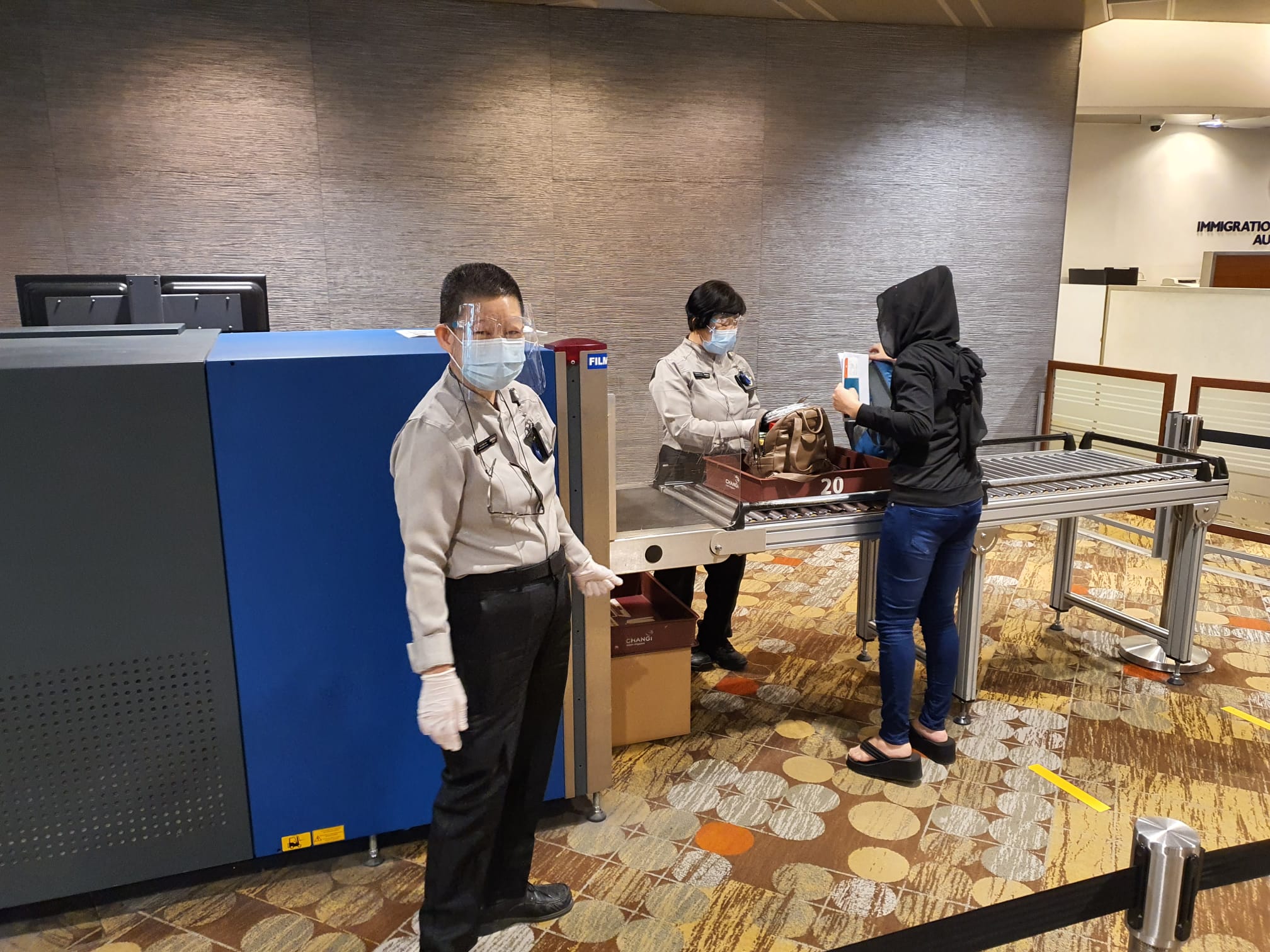 Through her cheerful disposition, Ms Koh (leftmost) leaves a positive impression on the passengers she interacts with.
Supporting frontliners through the Gift-a-Cuppa initiative
The Gift-a-Cuppa initiative was a Changi-wide campaign to honour the efforts of the frontline workers as they carried out their duties through the pandemic. At the Heavenly Wang outlets in Changi, airport staff can buy a cup of coffee for their fellow colleagues or redeem a cup that has been sponsored.
Ms Chico Irene Manalastas, an Assistant Area Manager for Heavenly Wang, has been working in Changi Airport since 2013, overseeing the day-to-day operations of the Terminal 1 and 3 outlets.
She recounted during the period of airport closure, an airport staff had thanked her team for continuing to operate so he could still enjoy a warm bowl of comforting laksa. To show his appreciation for the frontliners, he purchased five cups of coffee with the Gift-a-Cuppa initiative.
As a frontliner in the airport herself, Irene felt touched that kindness continues even though it was a tough period for everyone and it spurred her on to keep going. Witnessing all these individual small acts of kindness, she was happy that they were able to deliver a great impact by warming the hearts of the airport community.
Irene (right) and her staff serve warm food to the airport community and customers.

Going beyond to help a colleague in need
In the thick of the pandemic this year, Changi had to step up quickly to ensure it had sufficient capacity for more regular testing of airport staff. Senior Manager of Changi's Ground Operations team, Kirk Chua, was tasked to set up an Antigen Rapid Test (ART) centre in less than a week. He shared how grateful he was when fellow colleague Simon offered his support and time to help outside of his line of work. The team was facing difficulty securing additional manpower within a short span of time to help with the set-up and Simon's help was deeply appreciated by Kirk.

From wheeling huge trolleys filled with tables and chairs, to transporting stanchions and barriers, Simon stayed on and supported the team till it was close to midnight. "I couldn't be more grateful to Simon for sticking with us through sweat and tears when he could have been home, spending time with his family," said Kirk.

.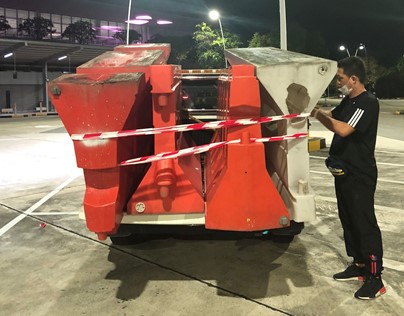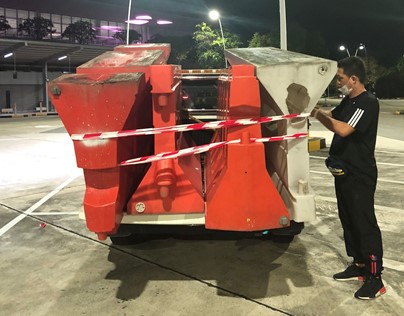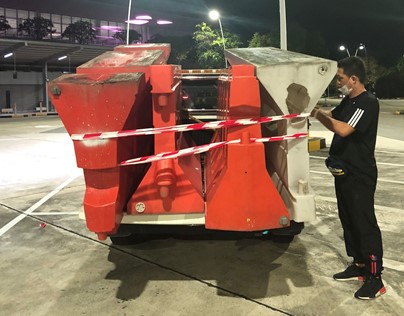 Simon tirelessly helping to load water-filled barriers onto a truck, to be transported to the carpark in T3
When asked why he chose to stay and help, Simon said, "It is not possible for me to watch my colleagues and friends struggle with work and turn my head the other way. If I have the time to help them, I will definitely do so. With our teamwork and fighting spirit, we will overcome challenges together."
Continuing to delight passengers as ONE Changi
With the evolving pandemic situation, dealing with the challenges that come along does not get easier. As borders begin to reopen and more passengers step into Changi once again, the passion to deliver a pleasant and stress-free experience for every passenger is what continues to drive every airport staff to do their best and support each other as ONE Changi.