How Covid-19 brought iShopChangi out of the airport
Nov 2021
By Genevieve Chan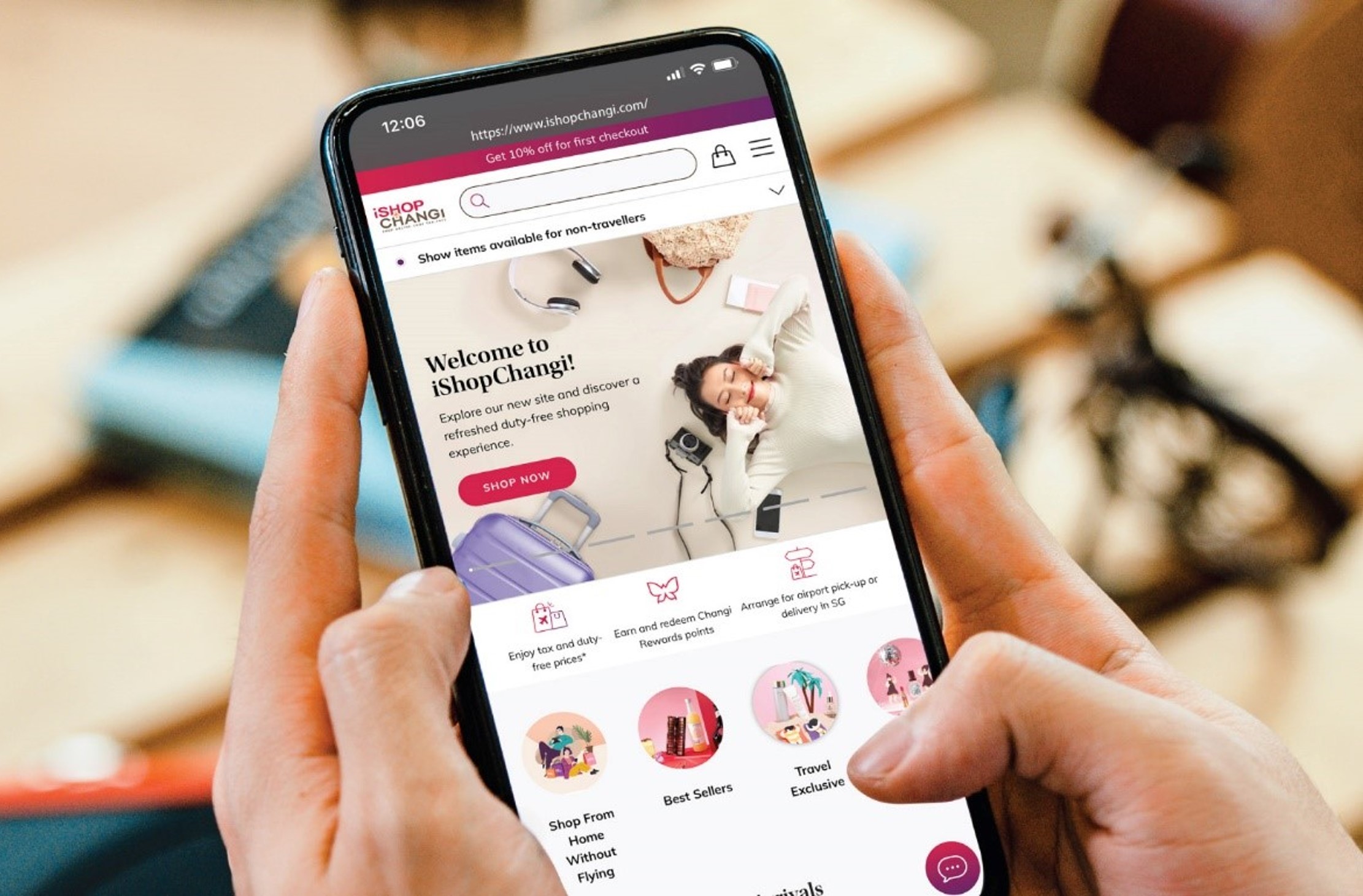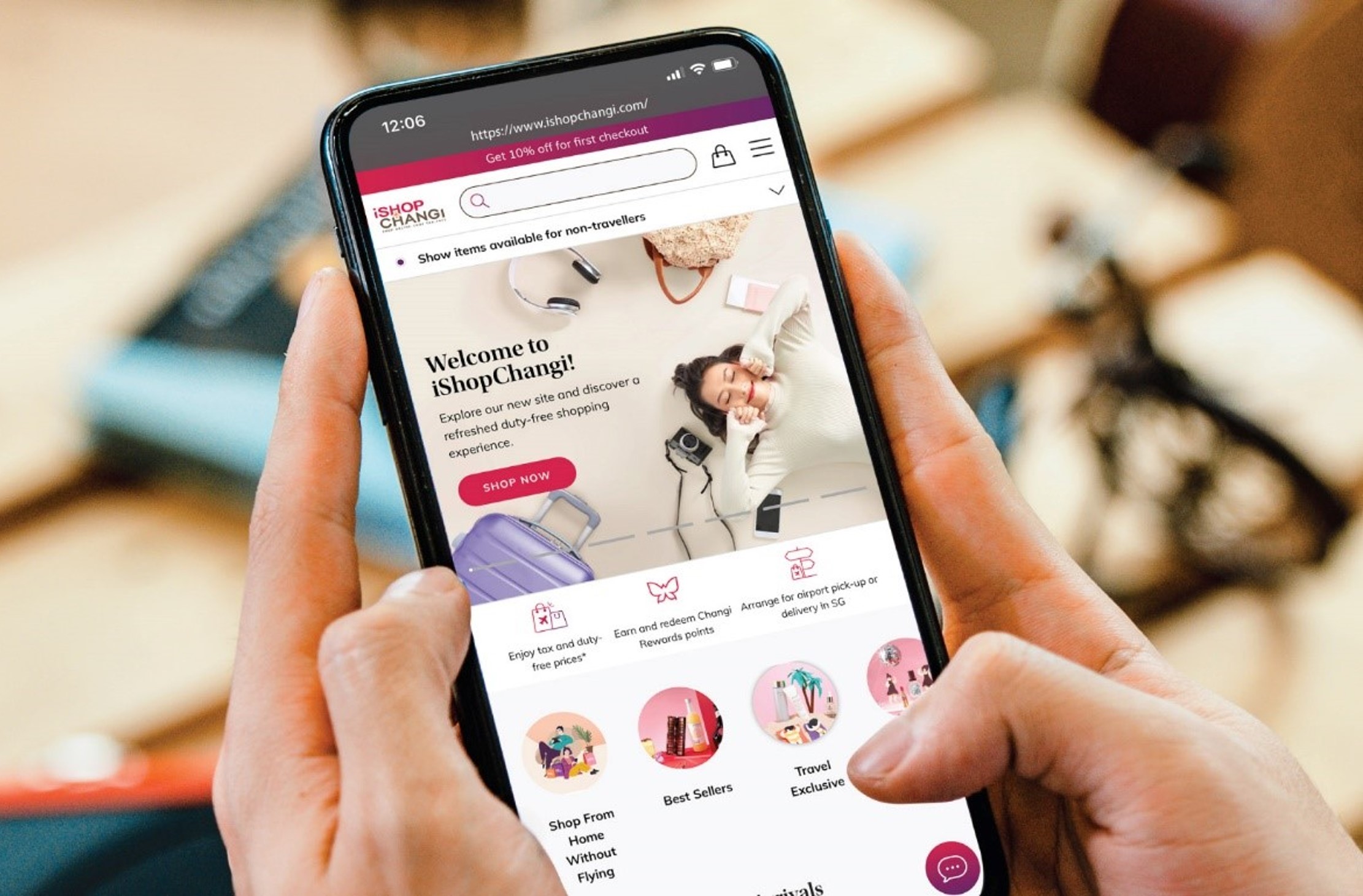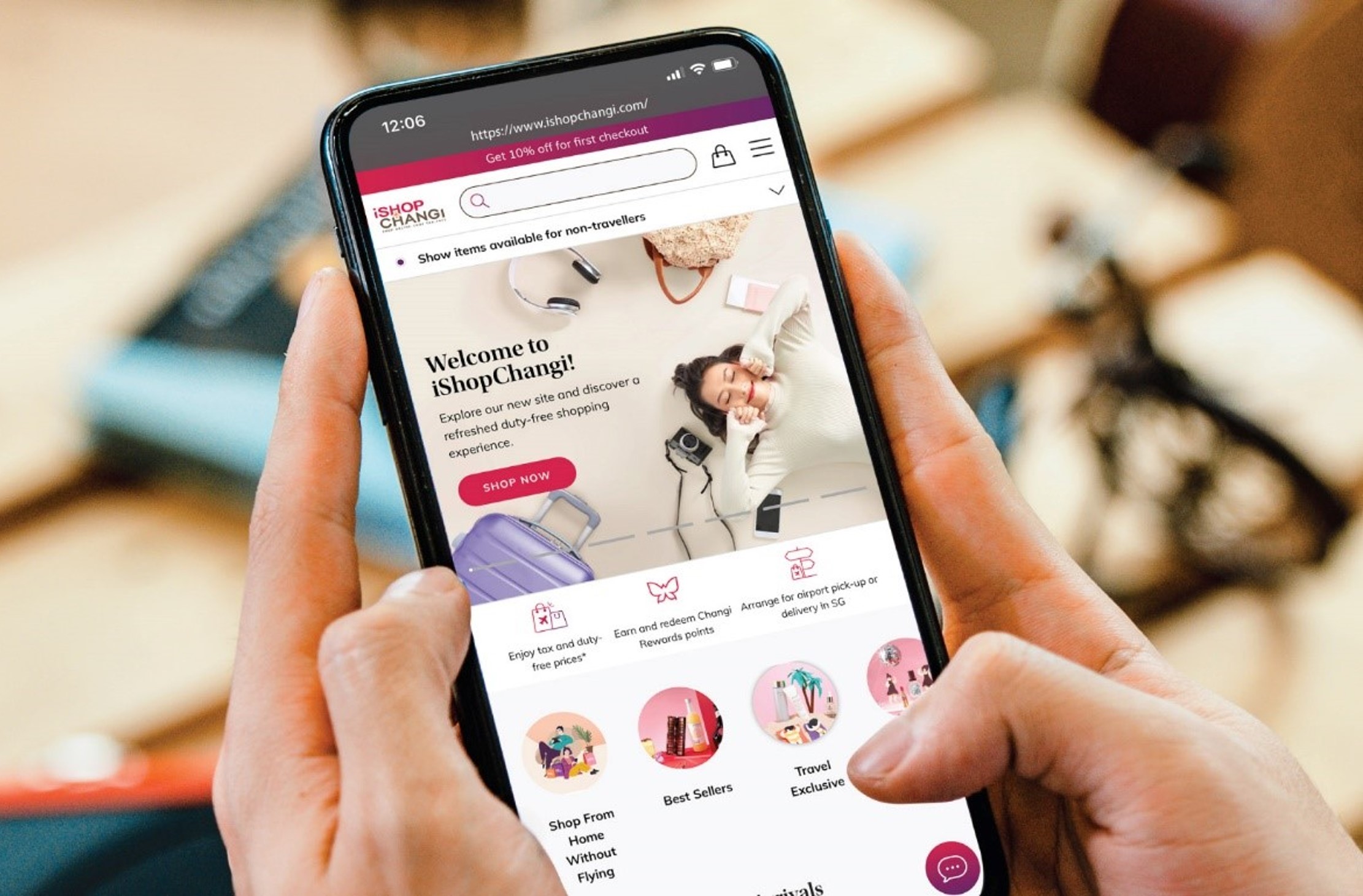 While necessity might be the mother of invention, in iShopChangi's case, it led to a re-invention of the brand and business.
When the pandemic hit in early 2020, passenger traffic at Changi Airport plummeted and so did sales at airside retail. All of Changi Airport's airside concessions were challenged to find new revenue streams, including iShopChangi, the airport's e-commerce platform. With the traveller market no longer a viable source of sales, the business turned its focus to the non-travelling domestic market.
Although born out of necessity, this pivot has given iShopChangi a new lease of life, resulting in a revamped proposition of being one of the few dual marketplaces in Singapore, catering to both travellers and non-travellers. iShopChangi's competitive edge comes from its unique ability to offer non-travellers tax- and duty-absorbed prices on airport favourites. Its ongoing evolution from an e-commerce platform to an omnichannel retailer also sets it apart from other dual marketplaces.
"By bringing the experience of airport shopping out of the airport and into the homes of local consumers, iShopChangi has seen significant year-on-year growth, with local customers contributing to the majority of sales," shares Nicole Foo, Vice President, Online Retail at Changi Airport Group.
"Our platform offers our existing airport retailers a ready-made channel to sell their products and even grow their business during a tough climate. We are encouraged by the support we have gotten from both in-airport and off-airport partners and will continue to strengthen Changi's retail proposition with new, exciting campaigns and collaborations to come."
Building new niches
iShopChangi's pivot to the non-traveller market also saw the evolution and expansion of its range of products.
Tax and duty-free items such as wines and spirits are perennial favourites among travelling shoppers. With iShopChangi now offering non-travellers these products at over 40% off regular prices all year round, this product category has been a hit among local consumers. In addition, with Covid-19 restrictions on F&B operational hours, more people have been enjoying liquor from the comfort of home. iShopChangi has since seen a seven-fold growth in alcohol sales.
"Seeing this growing trend of at-home alcohol consumption, we saw the opportunity to further develop Changi's already-strong positioning for tax- and duty-absorbed wines and spirits by working with retailers including Lotte Duty Free and multiple brand groups to expand on our range and offer," points out Nicole.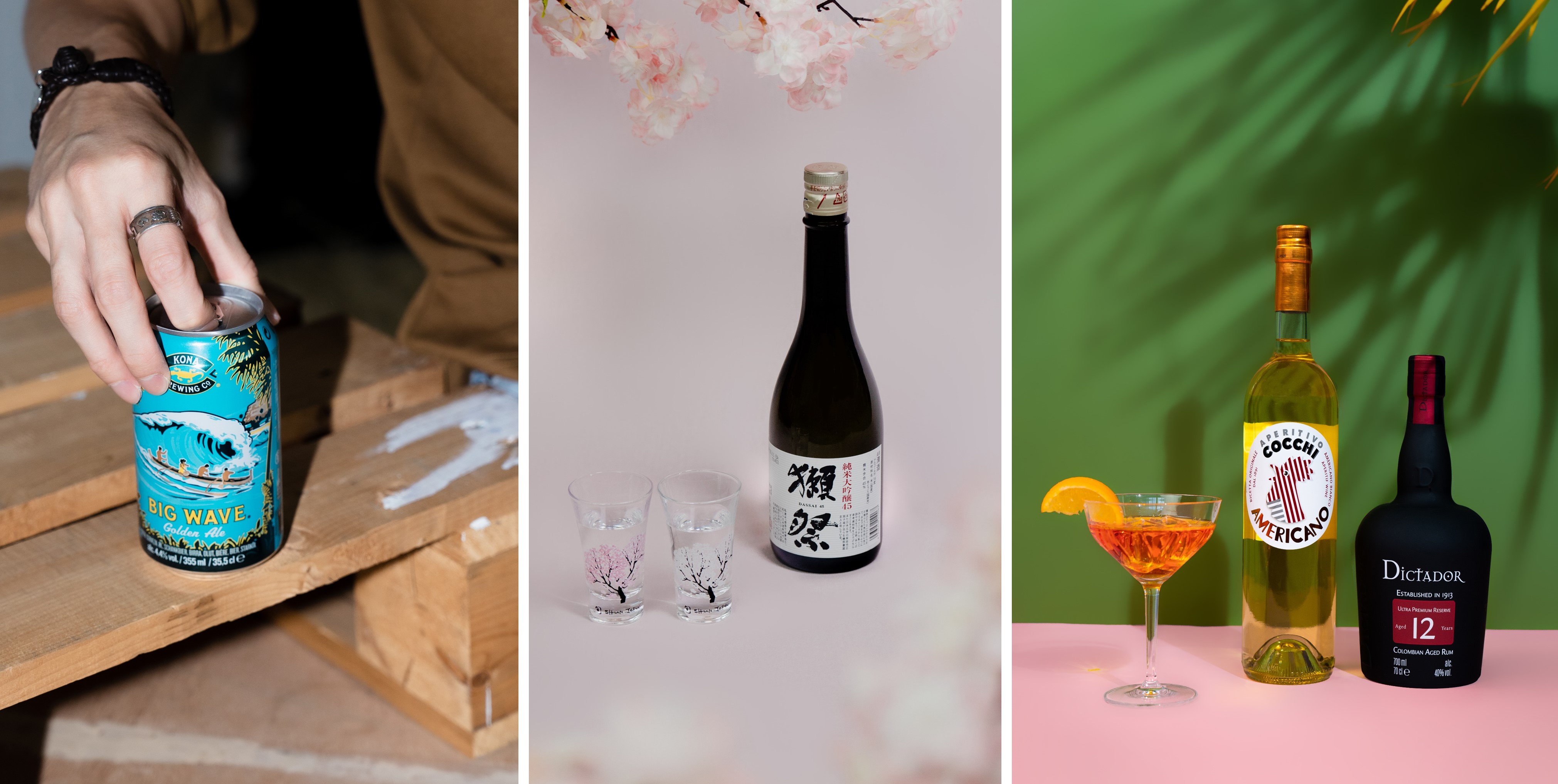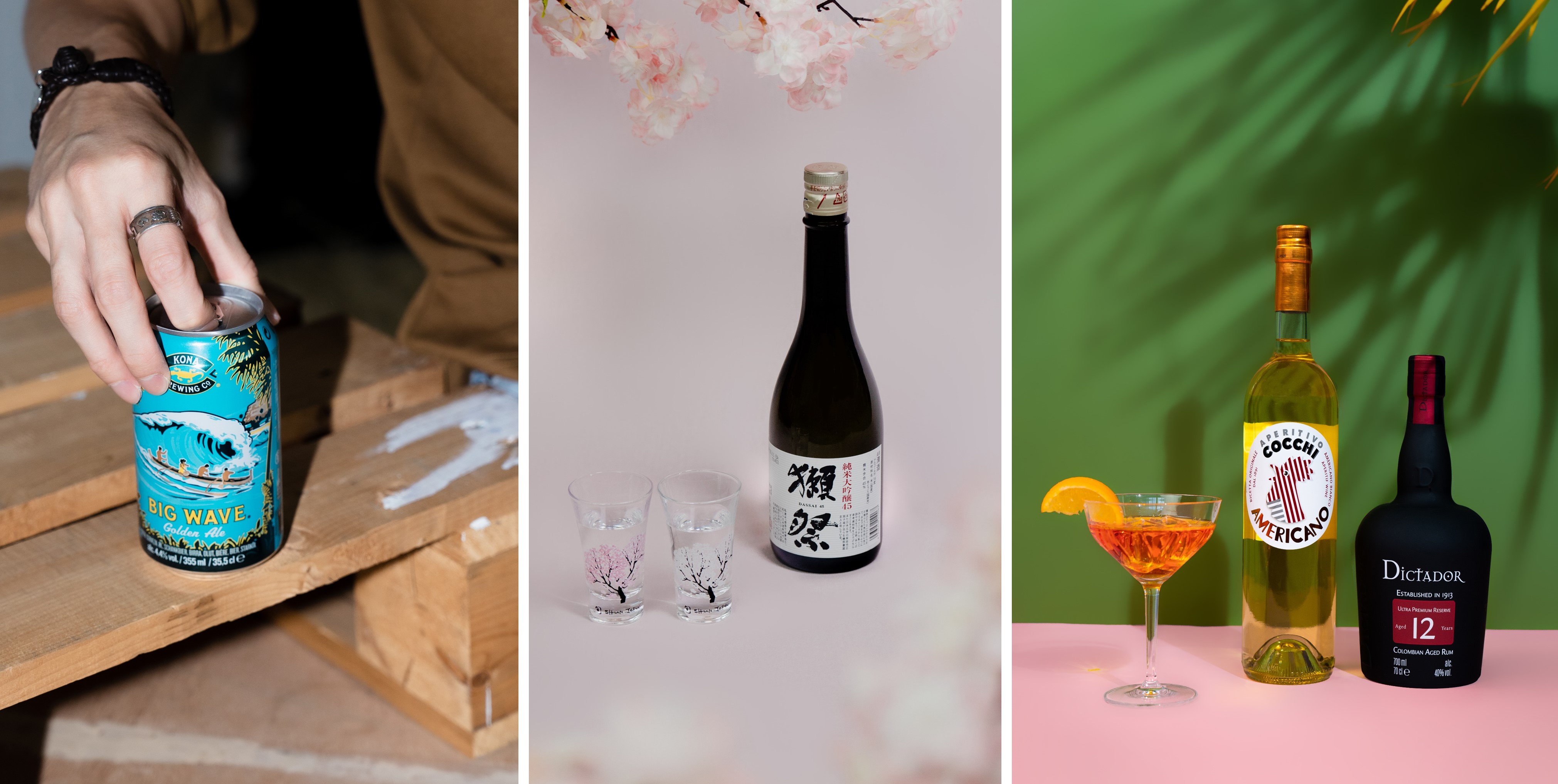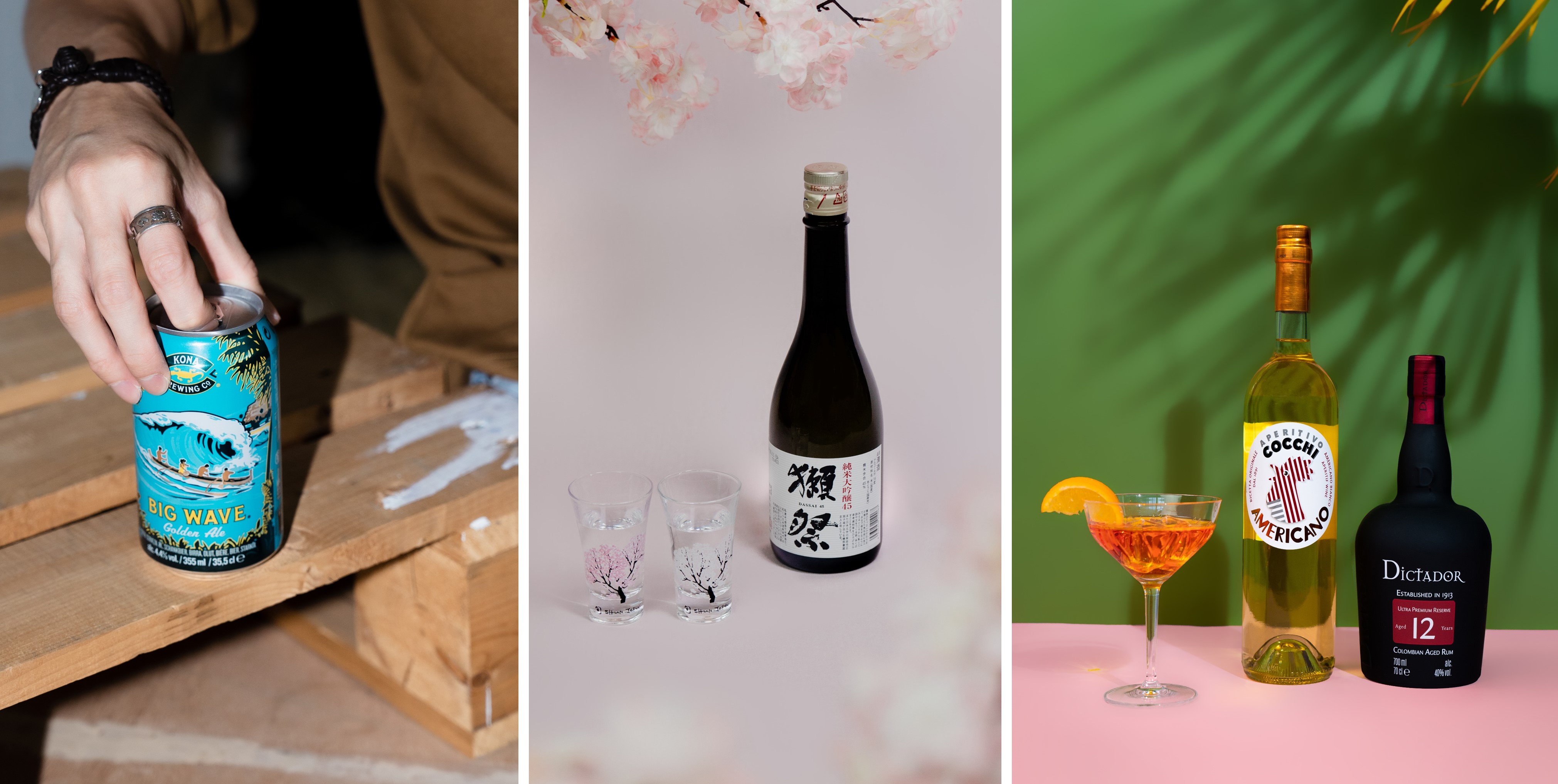 Some of the rare, award-winning alcohol available to iShopChangi shoppers
To continue growing interest in this category, iShopChangi brings in rare, award-winning sakes and whiskeys which appeal to connoisseurs and collectors. A bestseller among this group is Dassai Junmai Daiginjo 23. This ultra-deluxe sake has over three-quarters of the exterior grain polished – a feat many breweries do not possess the technology to make possible. In addition, the e-store brings in rare, travel-exclusive labels including Glenfiddich's 23 Year Old Grand Cru Single Malt Whiskey and Hennessy Master Blender's Selection N°4.  
To serve the non-traveller market better, iShopChangi also brought in merchants not typically seen in airport retail. Off-airport brands like Dyson, Saito, Glenmorangie, IDS Skincare are among 1,000 brands across 130 merchants to have come on board in the past year, bringing iShopChangi's total brand and product count to more than 1,800 and 24,000 respectively. The platform has also expanded into new product categories including Home & Living and Sports & Lifestyle to offer more range and variety to its customers.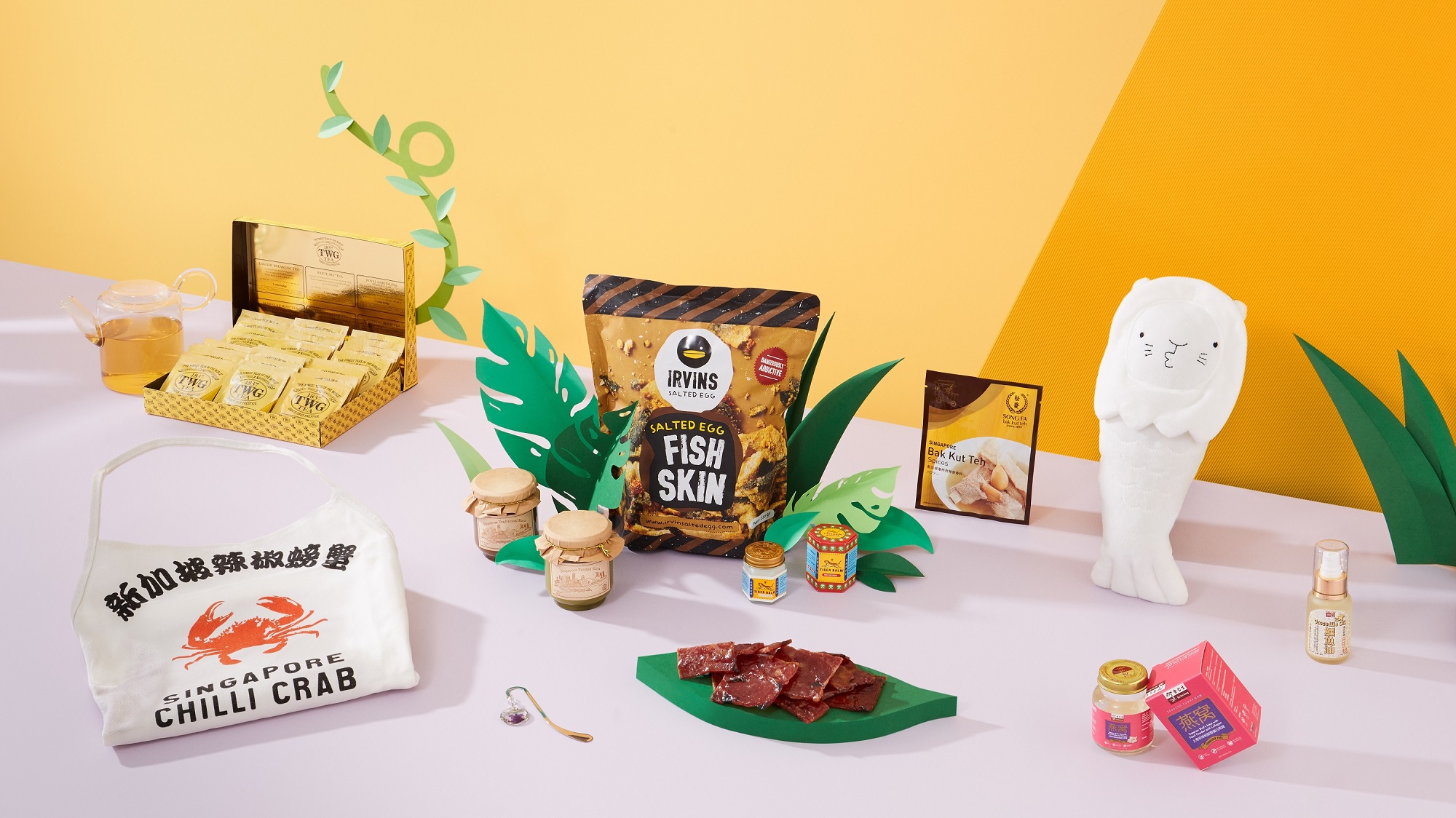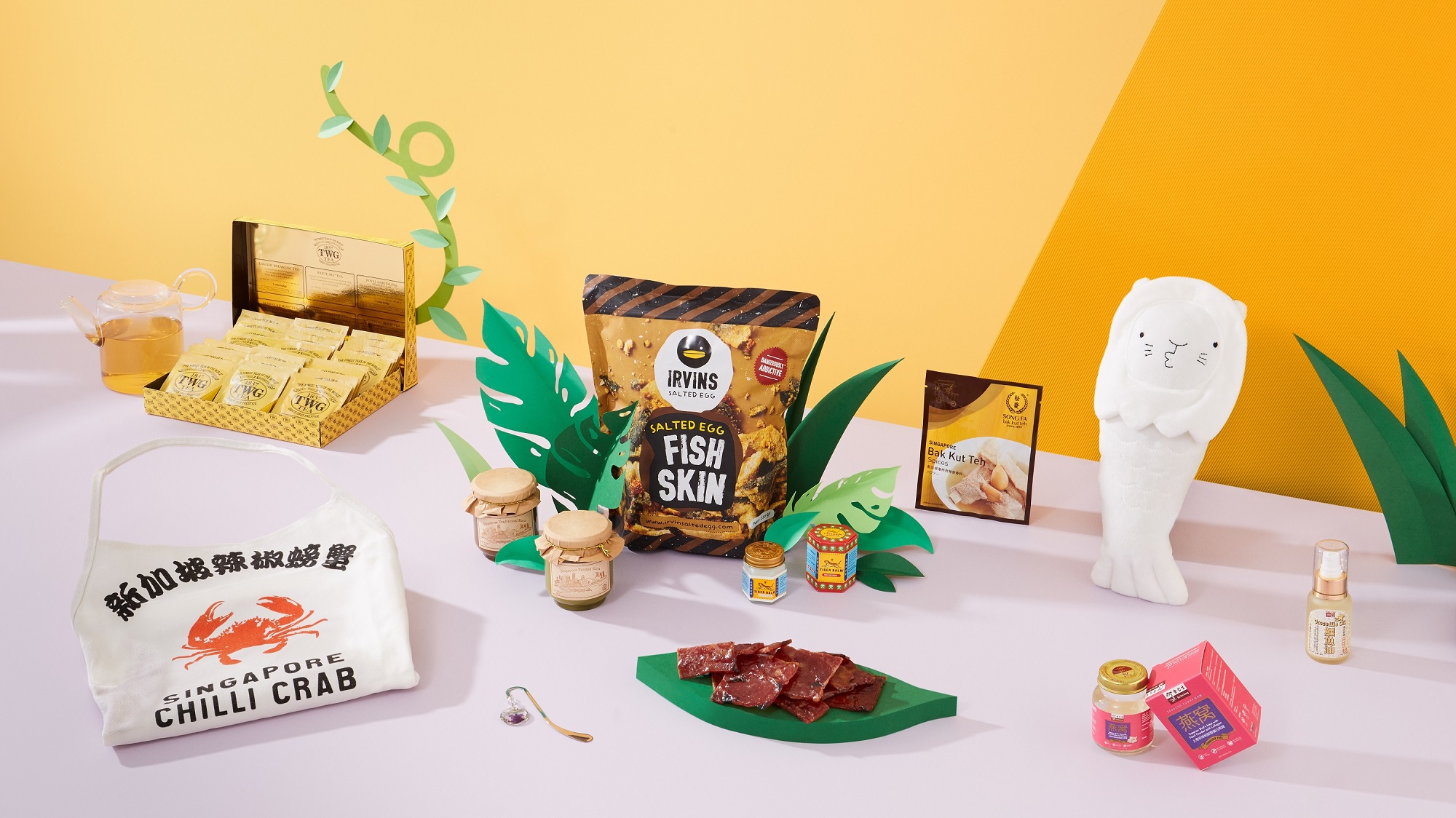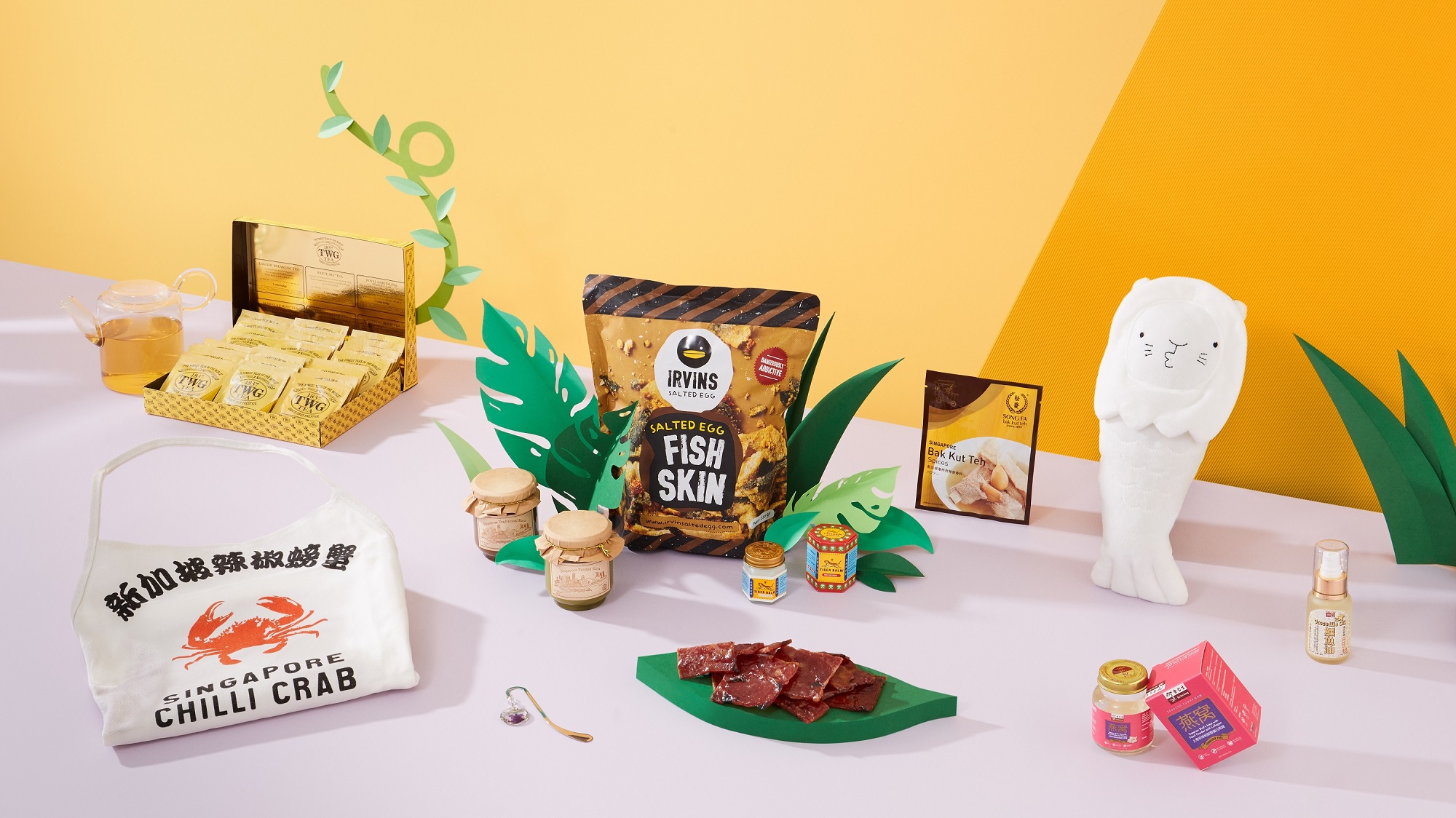 Brands available on iShopChangi not typically seen in airport retail
From e-commerce to omni-commerce
iShopChangi's pivot to the non-traveller market also further pushed its foray into establishing an omnichannel presence.
More recently, iShopChangi rolled out its first omnichannel retail concept, BEAUTIQUE by iShopChangi, in September this year. Featuring both online and physical shopfronts, this multi-brand beauty boutique was set up specifically to cater to the non-traveller market, in collaboration with Estée Lauder Companies.
BEAUTIQUE combines both the online and offline shopping experience into one seamless journey. Shoppers who have made online purchases via BEAUTIQUE on iShopChangi have the option to self-collect their purchases at Jewel or have them delivered direct to home. At the Jewel store (#01-262), shoppers have the luxury of physically browsing and swatching products before making a purchase in-store and bringing the items home immediately.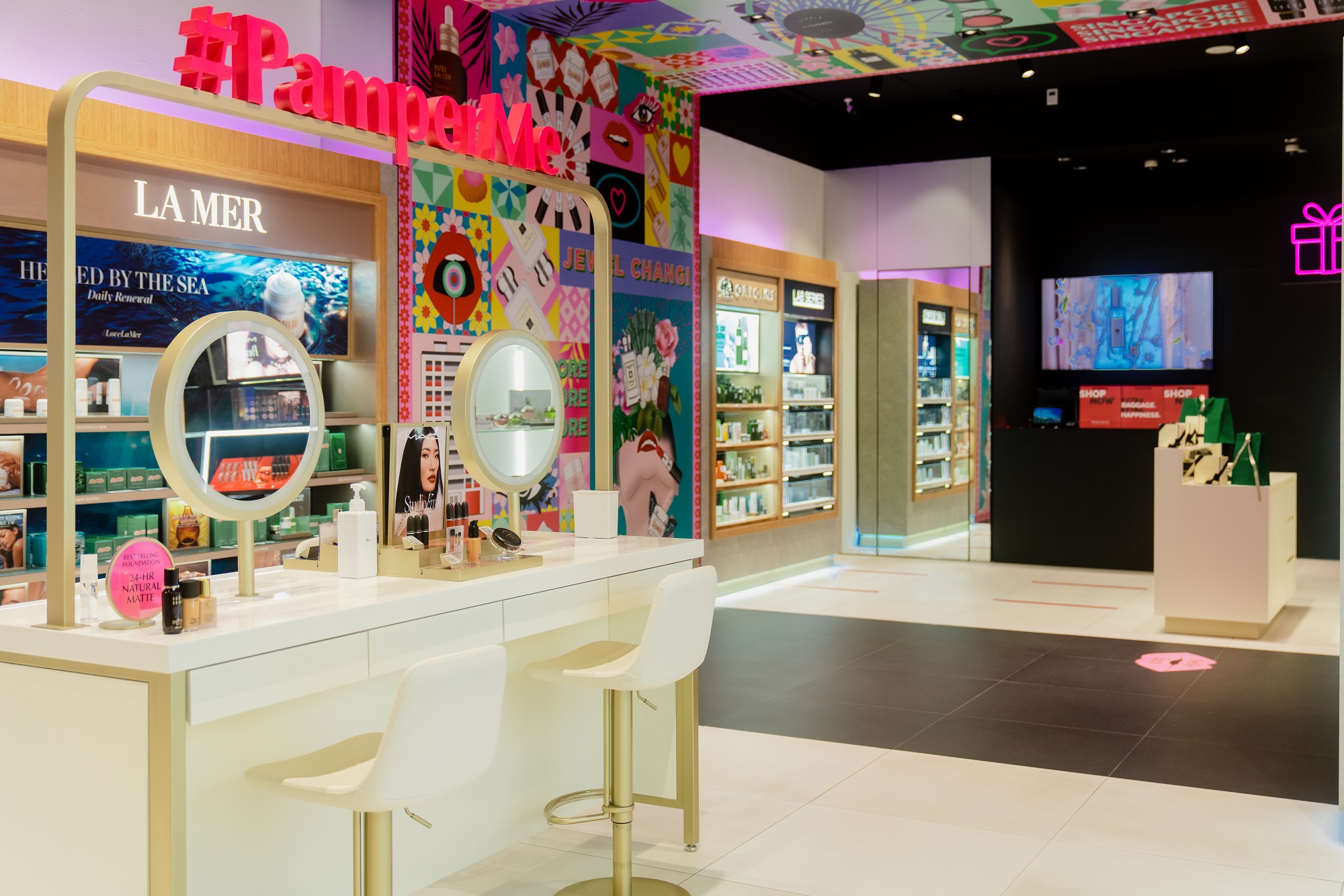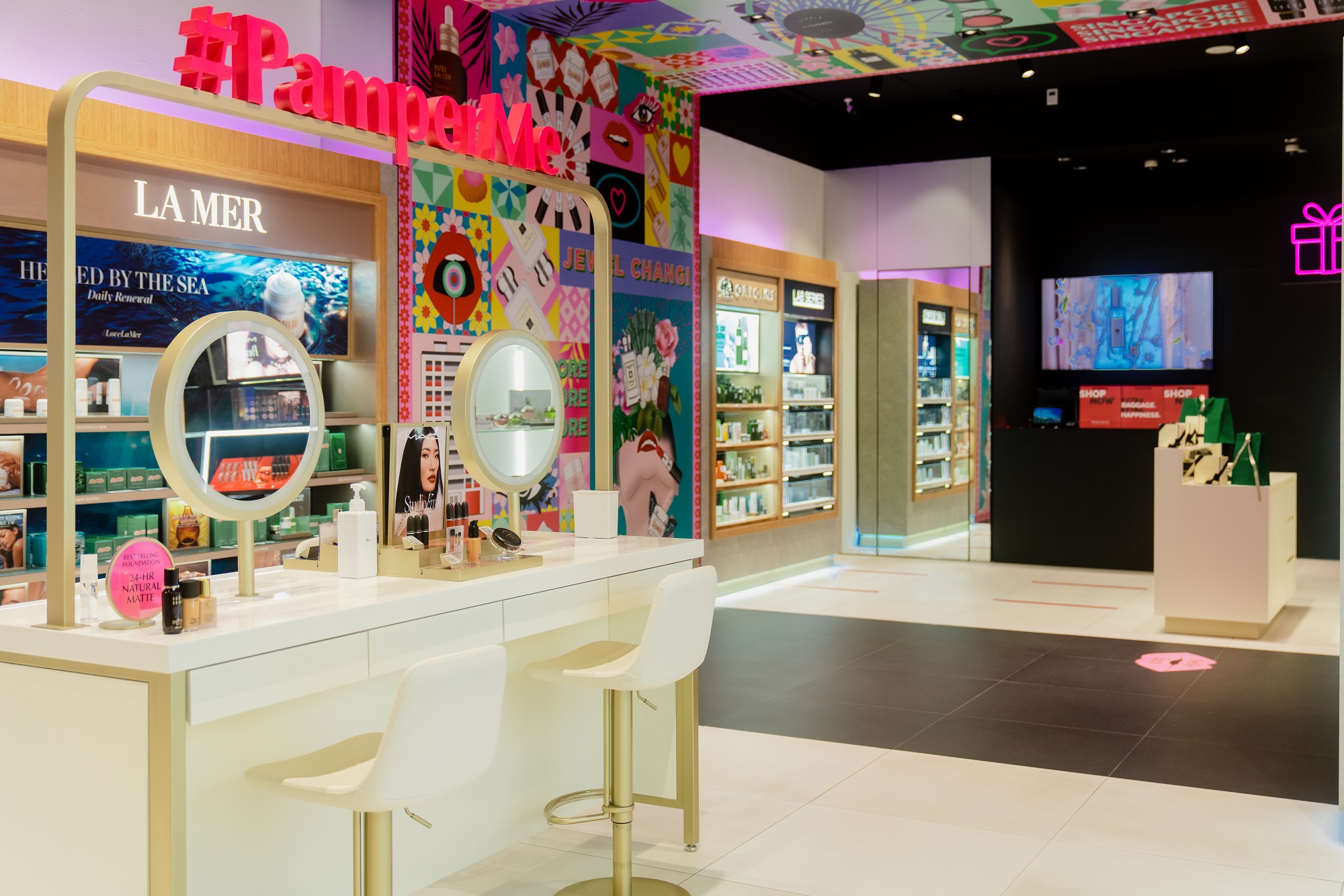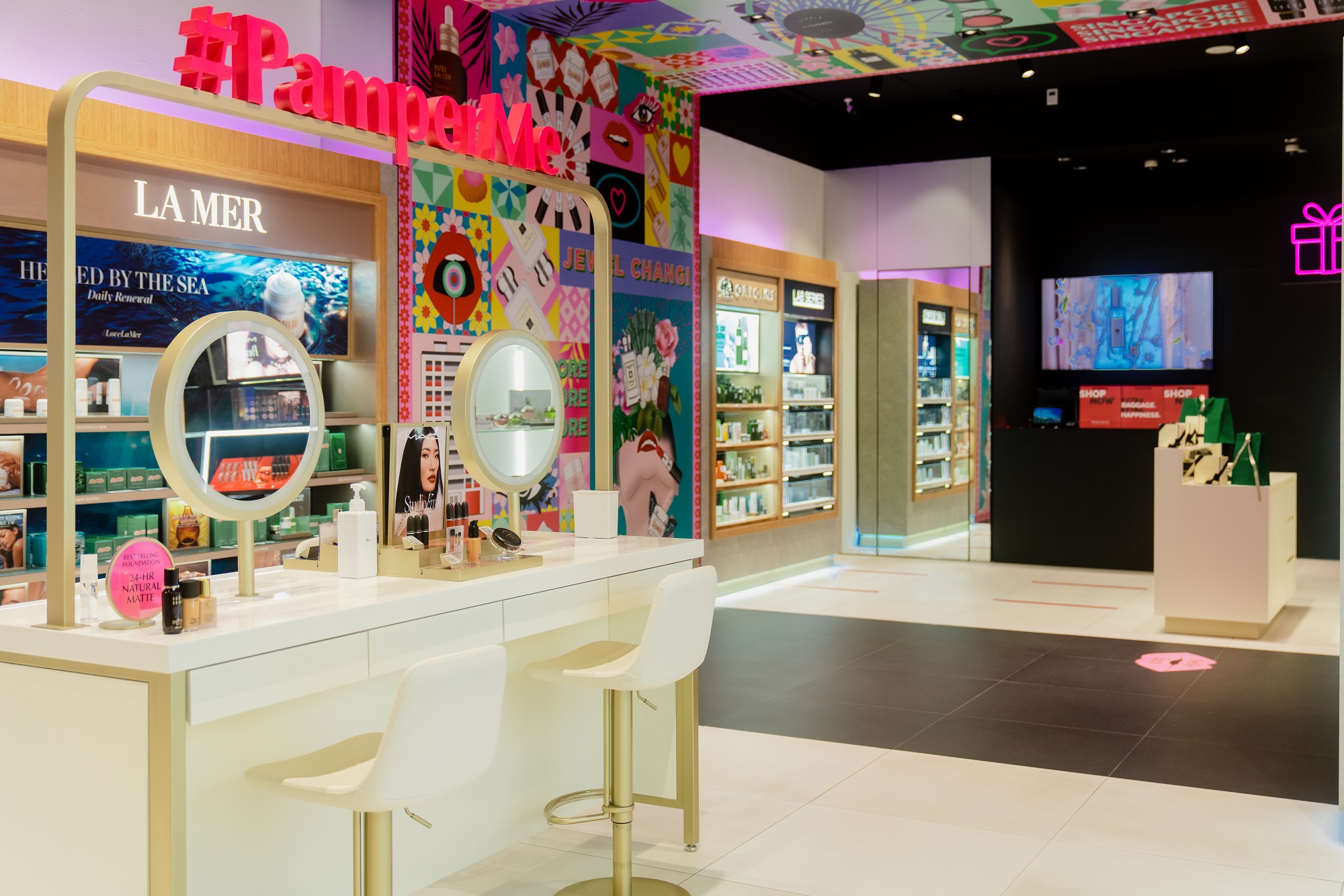 BEAUTIQUE  store in Jewel Changi Airport
Appealing to a non-traveller audience also challenged iShopChangi to explore different sales and marketing approaches, including riding on the rising trend of social commerce and community-led strategies.
The iShopathon by iShopChangi campaign, which ran for the first time in 2020 and again this year, introduced livestream sessions hosted by popular influencers, presenting both new products and perennial bestsellers on the platform. By 2021, the audience had grown from 9,000 the year before to 52,000 with over 7,000 engagements on average per live. Brands who participated saw up to a 300% growth in sales 24 hours post-livestream.
Gearing up for return of travel
While iShopChangi's focus has largely been on the domestic market in the past year, as quarantine-free travel picks up in Singapore, iShopChangi is gearing up to welcome back more travellers.
"We're readying ourselves to serve an even larger customer base than before the pandemic," remarks Nicole. "This also includes making sure our retailers are properly prepped for the upcoming growth. In anticipation of that, we have just launched our iShopChangi Seller University: a full suite of bite-sized lessons on seller tools, policies and selling tips to help merchants sell better and smarter with us."