Changi Airport's sustainability outlook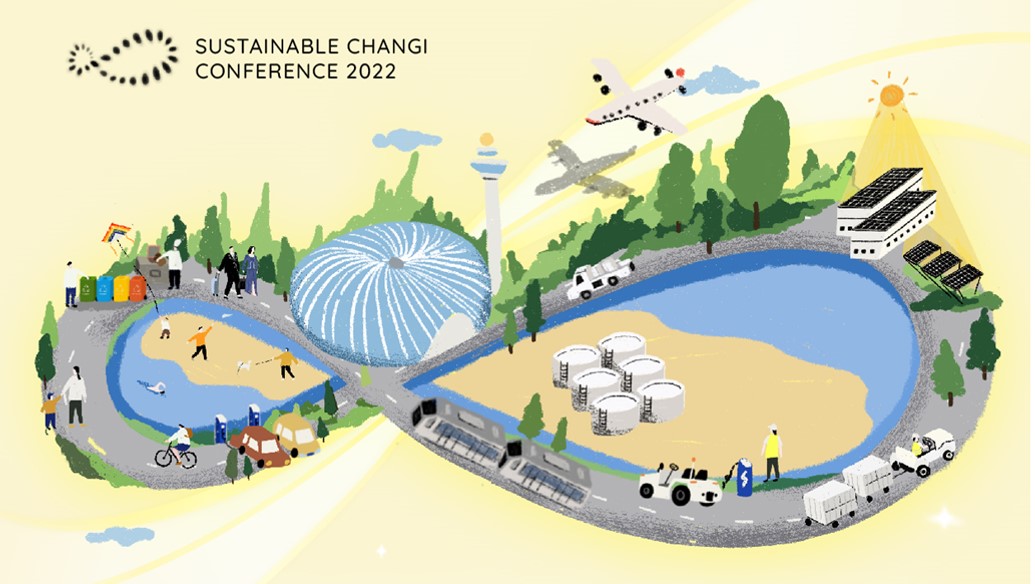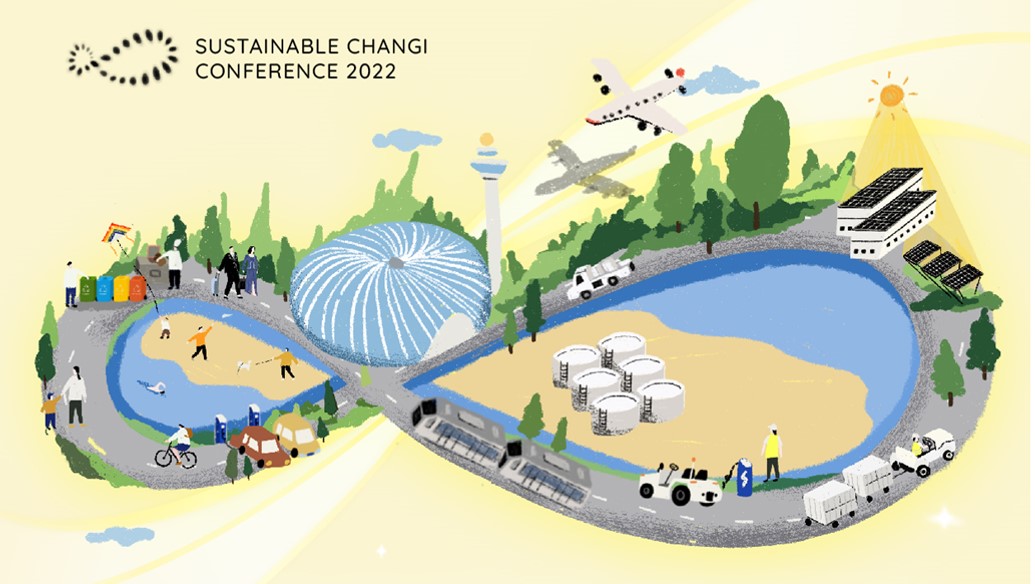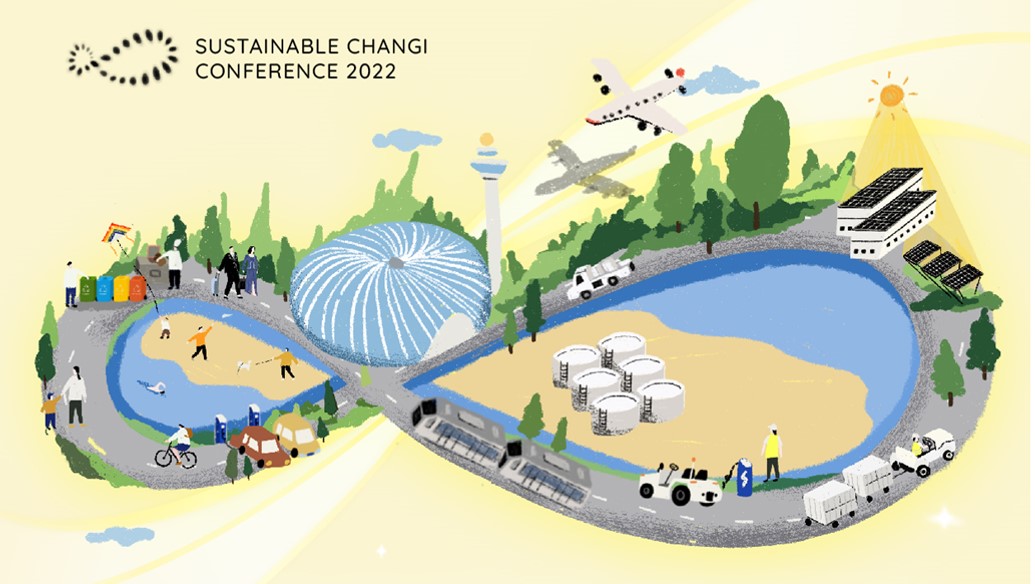 As the aviation industry embarks on our recovery journey, environmental sustainability will take on an increasingly important focus at Changi Airport, to build a more sustainable and resilient air hub. It is against this backdrop that Changi Airport Group (CAG) organised our Sustainable Changi Conference 2022, for the airport community to share views on how we can each play our part to achieve the common vision of a Sustainable Changi.
CAG's sustainability strategy
The online conference started with CAG sharing the company's sustainability strategy focus in four key areas - carbon emissions reduction, water and waste management, as well as climate resilience. Lee Seow Hiang, CEO, CAG, added, "In the coming years, we will also be working closely with stakeholders on areas important to them, namely, Sustainable Aviation Fuel (SAF) for airlines, electrification of fleet for ground handling agents, and waste recycling and water conservation measures for tenants and concessionaires."
The Singapore Green Plan
Conference attendees also heard highlights of the Singapore Green Plan that the Government announced last year, which set out the various steps that Singapore will take for a more sustainable future. 
Specific to aviation, there is increasing pressure on our industry to decarbonise. In other parts of the world, airports have been curtailed from growing due to concerns over their environmental impact. In addition, with the government's plan to raise carbon tax to achieve Singapore's Net Zero ambition, Changi Airport must continue to embrace new technologies so that we can operate and grow sustainably and responsibly.
As a first step, CAG has announced a new target of Zero Carbon Growth to 2030, which will see CAG voluntarily cap our carbon emissions at 2018 levels. As our business recovers and expands post-Covid 19, we will take active steps to ensure that our emissions do not rise in tandem. 

After hearing CAG's broad sustainability vision, the conference split into three concurrent breakout sessions, to facilitate airport partners' in-depth discussions on SAF, climate resilience and sustainable solutions. 
SAF – updates on developments
In the SAF session, the participants engaged in robust discussions, as SAF is the most viable near-term de-carbonisation measure for airlines. While airlines had concerns regarding the price premium compared to fossil-based jet fuel, the participants were heartened to learn that the supply of SAF will ramp up significantly in Singapore in the next few years, which could help to narrow price premium and encourage more airlines to make long-term commitments to SAF.
Climate change – impact on airports
In the climate resilience session, participants learnt that airports around the world are starting to experience climate extremes, leading to floods, cracking of tarmac surfaces and extreme wind speed conditions leading to damage of airport equipment.
Singapore, as a highly urbanised country, has experienced rising temperature at a rate double of global averages over the last decade, and extreme weather events will likely become more prevalent in future. While higher temperatures in the airside has limited impact on aircraft operations at the moment, airside workers exposed to heat will be most susceptible. CAG has factored climate projections into the airport's infrastructure design and planning, to protect worker's wellbeing and airport infrastructure.

Sustainable solutions – lessons from an attraction

Last but not least, in the session on sustainable solutions, participants learnt about Mandai Wildlife Group's plans to achieve carbon neutrality through a combination of technical and nature-based solutions, such as closing their water loop through a dedicated animal water treatment plant, reducing the use of single-use plastics, as well as sourcing for sustainable food sources for their F&B offerings.

CAG hopes that through the organisation of such sharing sessions, the airport can create a platform for stakeholders to come together to discuss environmental issues and learn about potential solutions in the market. These learnings will help the airport community formulate their own solutions and together as an airport, we can progress along our environmental sustainability journey.