Changi Journeys (CJs) speaks to James Fong, CEO of Jewel Changi Airport Development, who took on this role in January 2022. He shares how his first 100 days with Jewel has been and what the long game for Jewel is.  
James Fong (extreme left), with the User Experience team in the eye of the HSBC Rain Vortex 
CJs: Tell us more about yourself. 
This is my 16th year with Changi Airport Group. I joined the airline development team in 2006, where I spent about five years growing Singapore's connectivity with passenger airlines and driving travel demand. I subsequently lead the cargo team to grow the Changi air cargo hub. In 2015, I moved on to the Landside Concessions division where I led the marketing of commercial spaces at the public areas of Changi Airport which had over 100 retail and 80 dining outlets.

It really is my pride and honour to be leading the Jewel team now. Jewel has been an icon of Singapore since its opening and we are very thankful for the support from Singaporeans and travellers before the pandemic happened. 

CJs: How has your first 100 days been?
CJs: Covid-19 obviously had an impact on Jewel and its tenants. What was that journey like? 
In good times, conversations with our tenants were somewhat easier, but I think it is through difficult times that real partnerships are forged. I am very thankful that the majority of tenants stuck with us during this period as we supported one another. With the relaxation of border measures, we see light at the end of the tunnel and are hopeful that we have turned a corner. 

CJs: With consumers getting used to shopping and ordering food online due to the pandemic, how relevant are malls now?
It is increasingly evident that it is not going to be one or the other. After two years of online shopping and ordering food delivery, we can see the response of Singaporeans who cannot wait to head out with their nine other friends or family members. It is human nature to yearn to socialise and connect, and the pandemic has taught us to never take this for granted again. Destinations like Jewel provide the perfect environment for this, whether it is a gathering with friends over hotpot, a romantic night out or even a corporate celebration at Jewel's topmost floor with the HSBC Rain Vortex as the backdrop!

In fact, retail needs to be omni-channel, providing what customers want at the right place, at the right time and at the right value. It boils down to how we work with our tenants to create the best shopping experiences. We are confident that if there is a good physical space or ambience to shop and dine, customers will continue to visit. Increasingly, we see activities as part of the marketplace being important as well. At Jewel, we have a unique environment for that – imagine doing yoga or being part of a spin class within the Shiseido Forest Valley! We also have some ideas to drum up the HSBC Rain Vortex Light & Sound show, which we will unveil in time to come.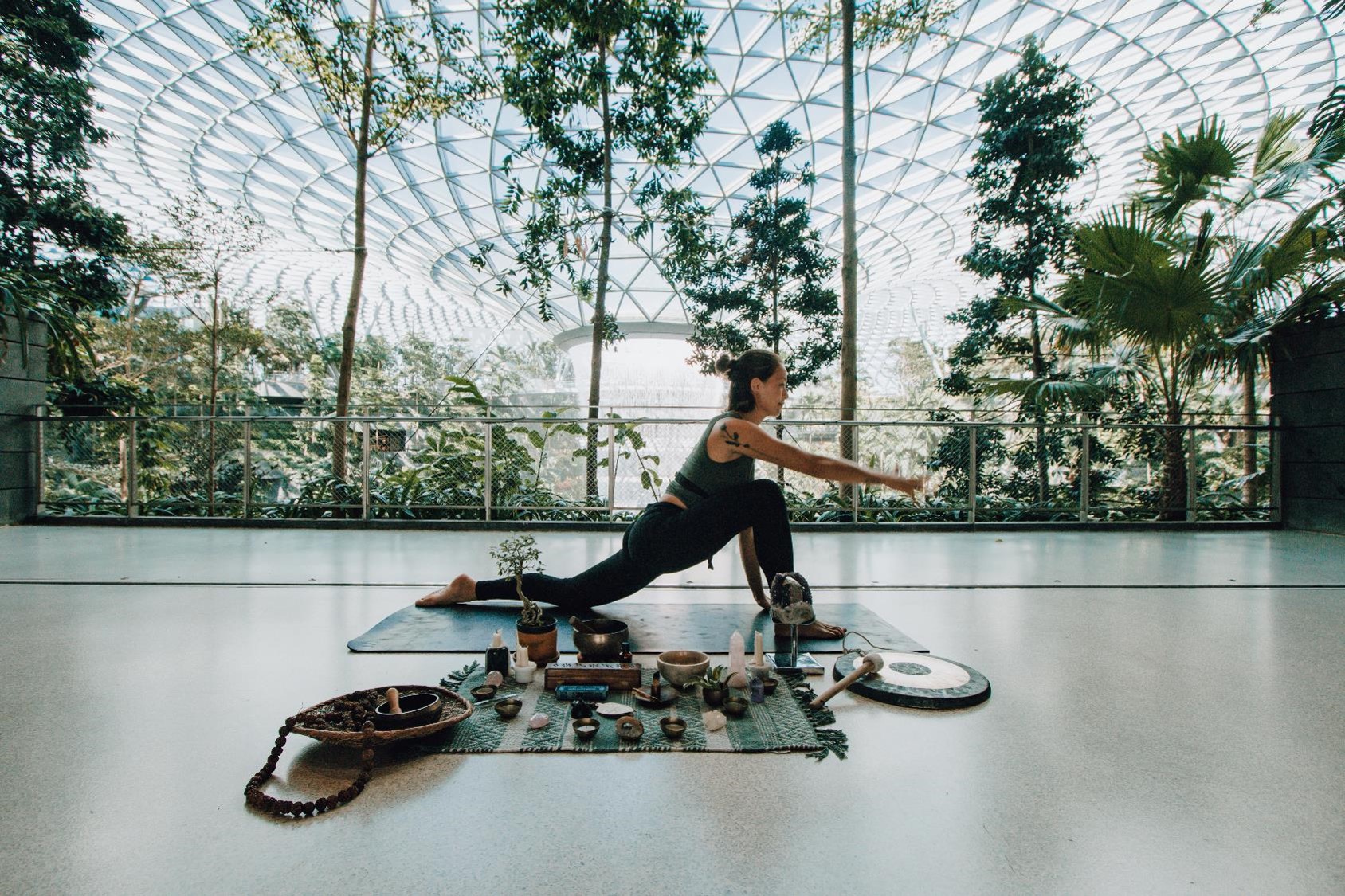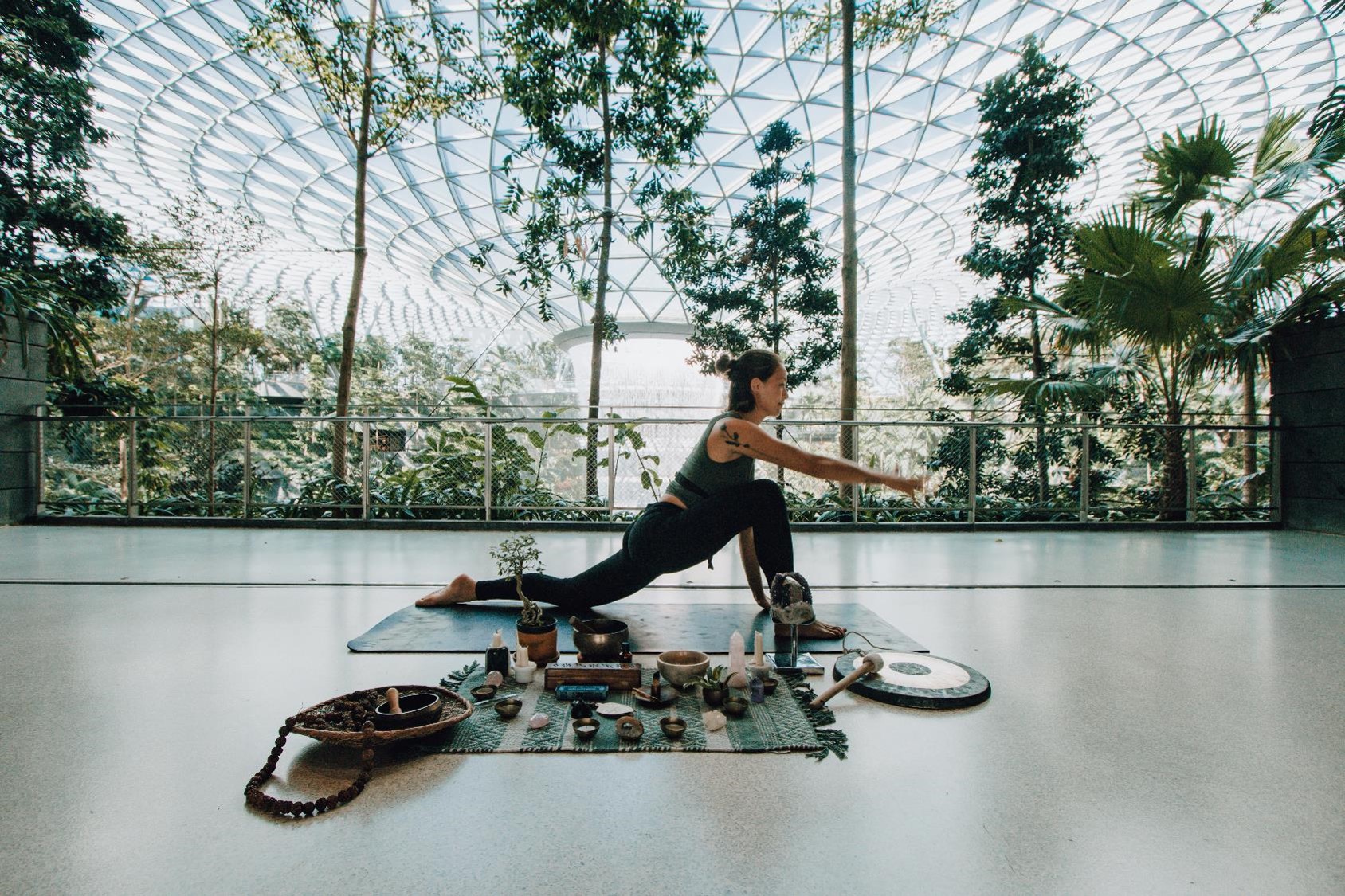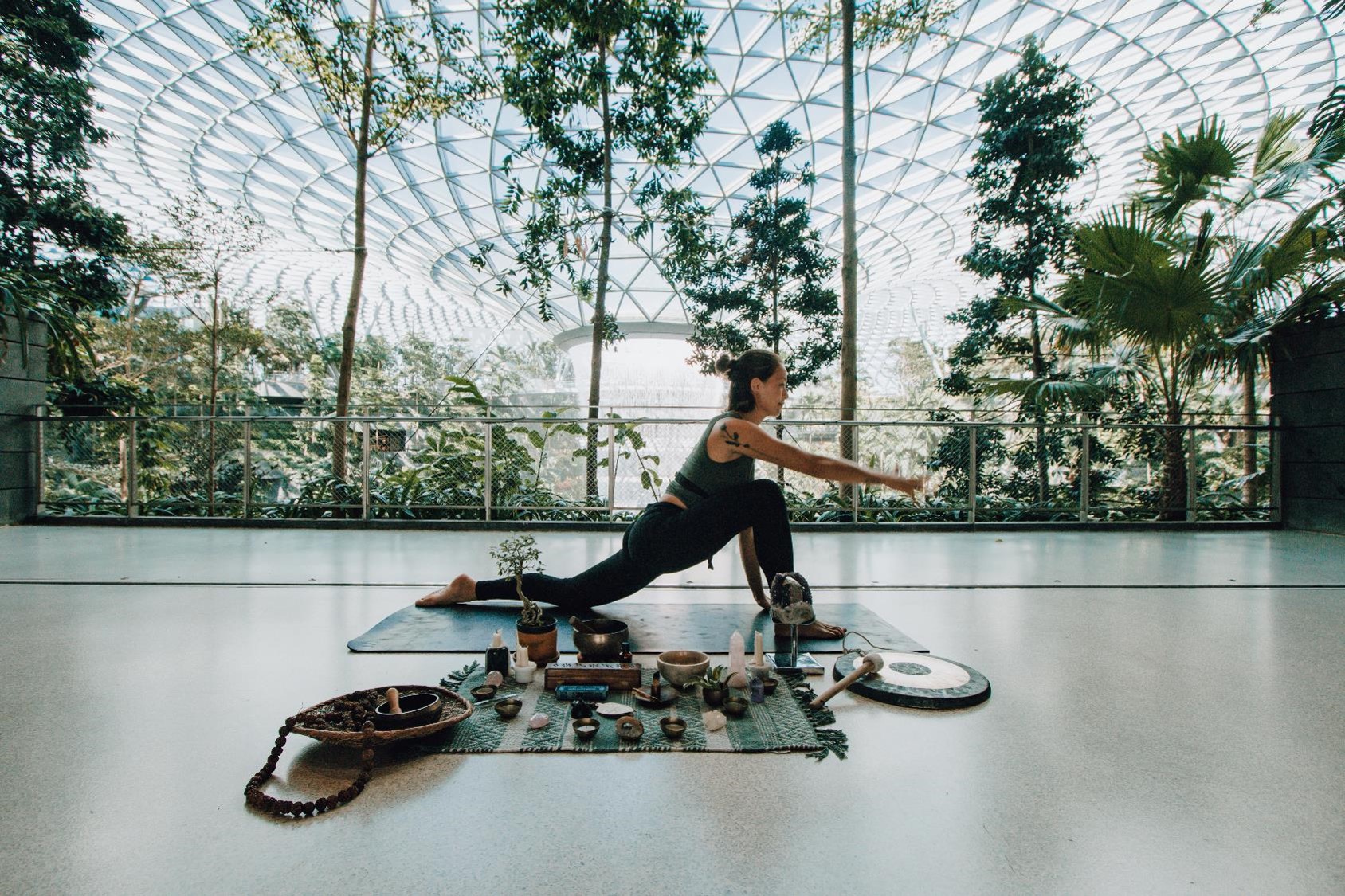 Yoga with a view in a comfortable environment – only at Jewel!
As the first and last stop for travellers arriving in and departing from Singapore, Jewel continues to be well-placed for showcasing attractive first-in-Singapore concepts that excite not just overseas visitors, but Singaporeans as well.  And of course, the attractions that we have at Canopy Park located at Level five is fun for the whole family too. And lastly, I guess not many Singaporeans realise that we have 130 rooms at YOTELAIR, great for a staycation!
CJs: What is your 60 second elevator pitch to potential tenants?
Jewel is a once-in-a-lifetime opportunity to showcase your brand and engage your customers. It is a place that all visitors will have to pass through when visiting Singapore, as well as for Singaporeans who are travelling. 

This is an iconic environment where you cannot find anywhere in Singapore, or even in this part of the world. A comfortable indoor environment, lush greenery, an exciting marketplace. 

CJs: What is the long game for Jewel?
Over the next few years, we will continue to ensure that the retail trade mix remains relevant to both travellers and Singaporeans. We have been thankful for the Singaporean support over the past two years. We would like to welcome Singaporeans to Jewel more often as they make repeat visits for their recreation and discover new experiences each time they are here. Singaporeans are well-travelled and have quite high standards, so I am sure if we can satisfy Singaporeans' tastes, we can also continue to appeal to a global audience. 

As we speak, we are upgrading our Basement One to enhance the shopping experience.  We are bringing in Don Don Donki with its first ever aviation themed store and are quite excited to showcase it when the time comes. 

As an iconic development we will continue to enhance our attractions as well, to ensure that each time a tourist or Singaporeans come back to Jewel, there is something to explore each time. We have recently launched Jewel-rassic Quest, an augmented reality game featuring dinosaurs that Singapore has not really seen so far.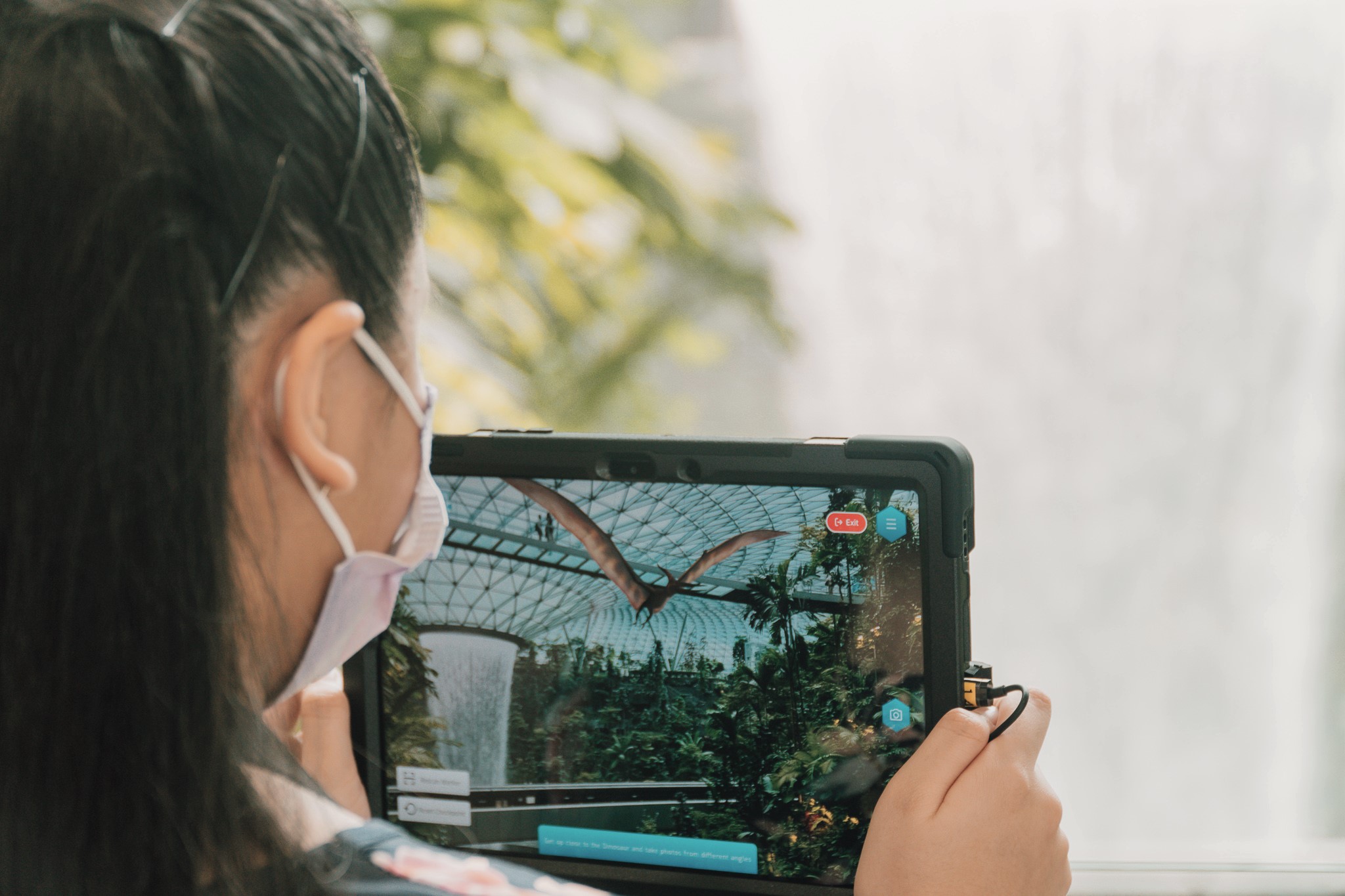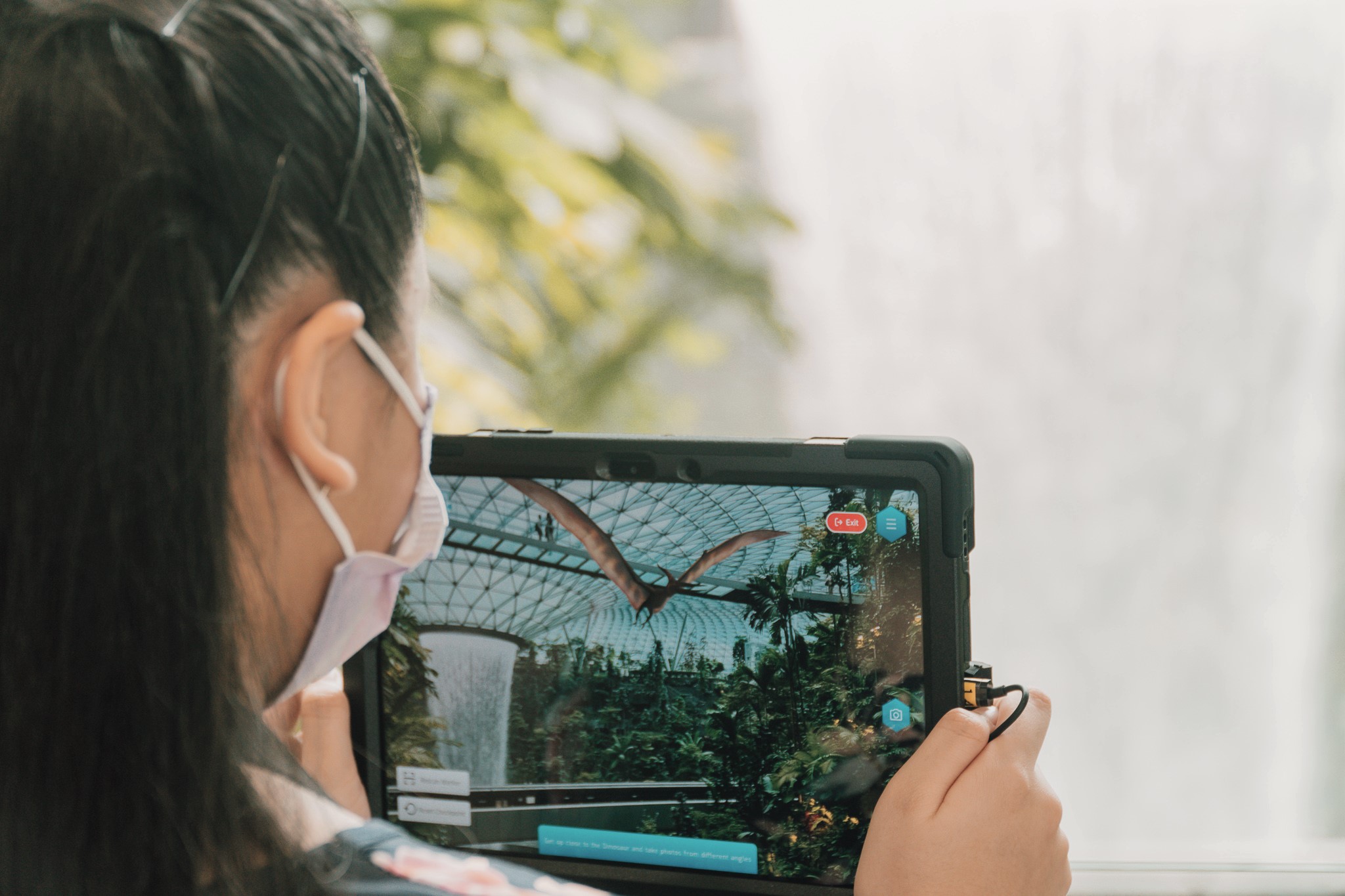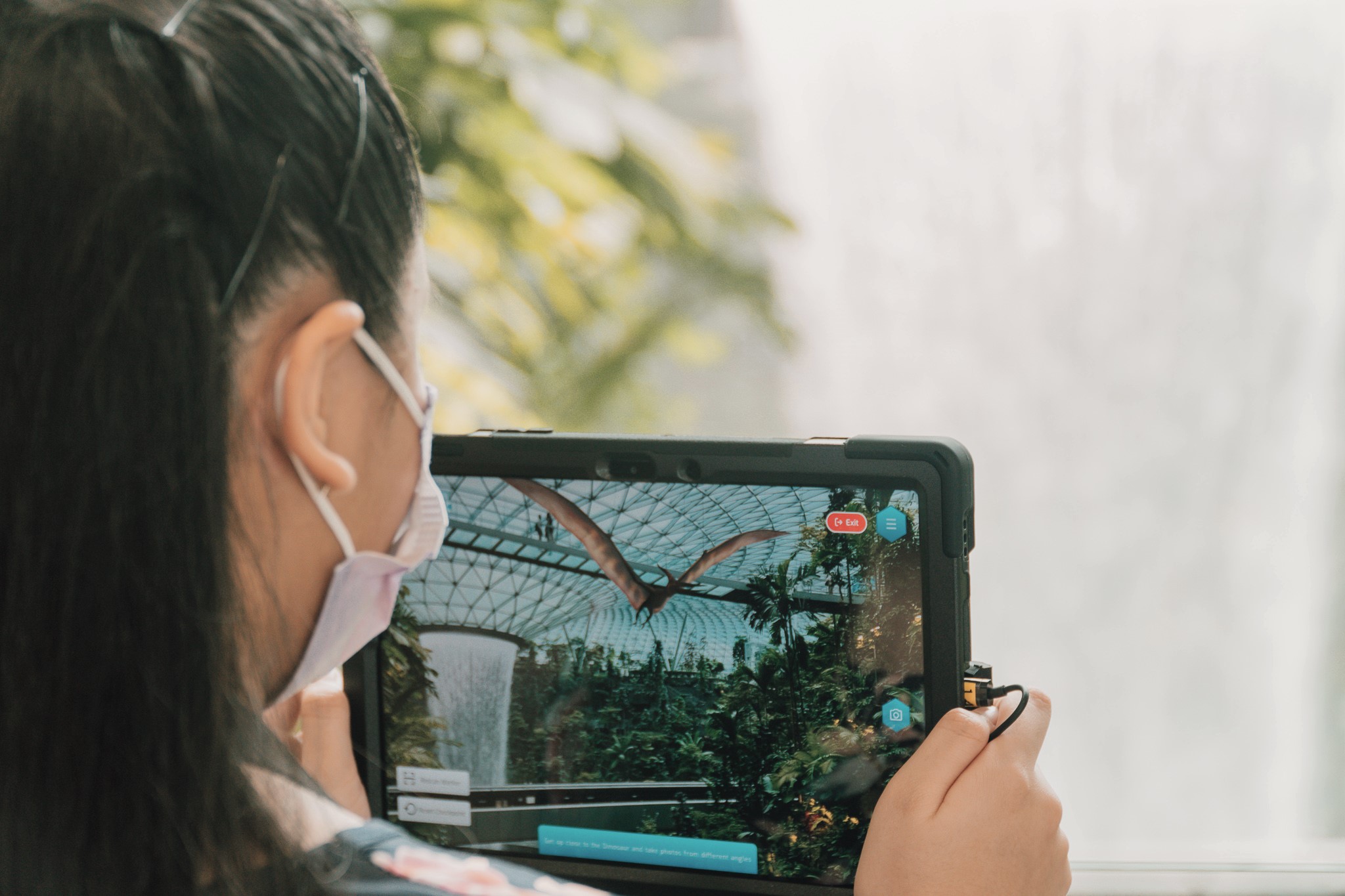 Go back in time and 'roam' among the dinosaurs at Jewel
The long-term vision is to continue building on this exciting marketplace in the very special unique environment and architecture marvel that it is. Like what Jewel was first envisioned to be – a place where Singapore meets the world and the world meets Singapore, to shop, eat, stay and play!