Staying prepared for an airport emergency
Though Covid-19 has resulted in fewer planes flying in and out of Changi Airport, the airport has not lowered its guard when it comes to aircraft emergency preparedness. On 18 November 2020, Changi held its annual full-scale aircraft emergency exercise, code-named Exercise Bobcat 2020. The exercise allows Changi Airport Group (CAG), airport partners like airlines and ground handling agents, and government agencies like the Singapore Civil Defence Force and Singapore Police Force to test the robustness of their emergency procedures. 
This year's exercise simulated a crash landing on Runway 3. This scenario allowed the 23 agencies participating in Exercise Bobcat 2020 to test their coordination and processes in tackling a crisis within this new operating environment.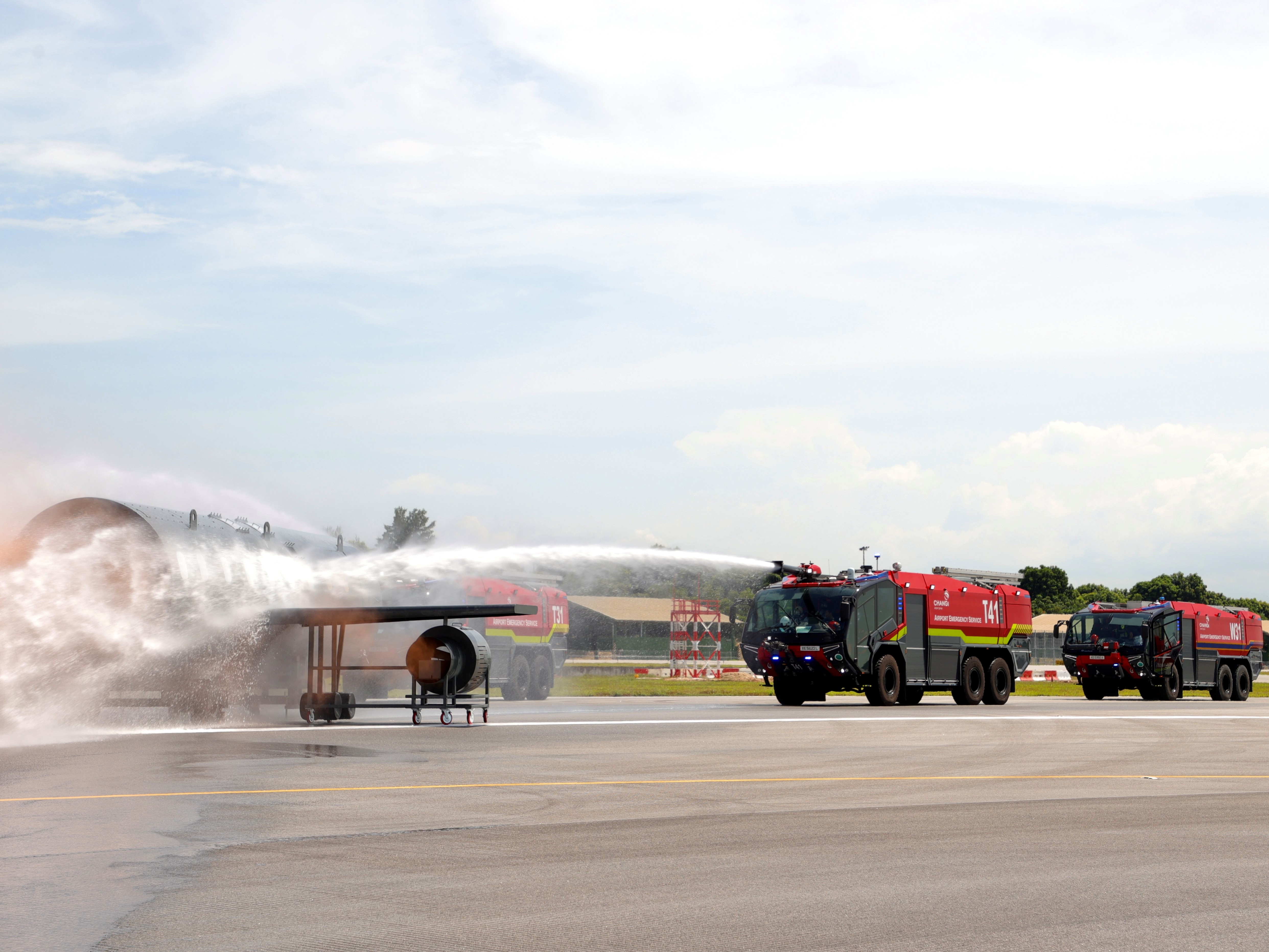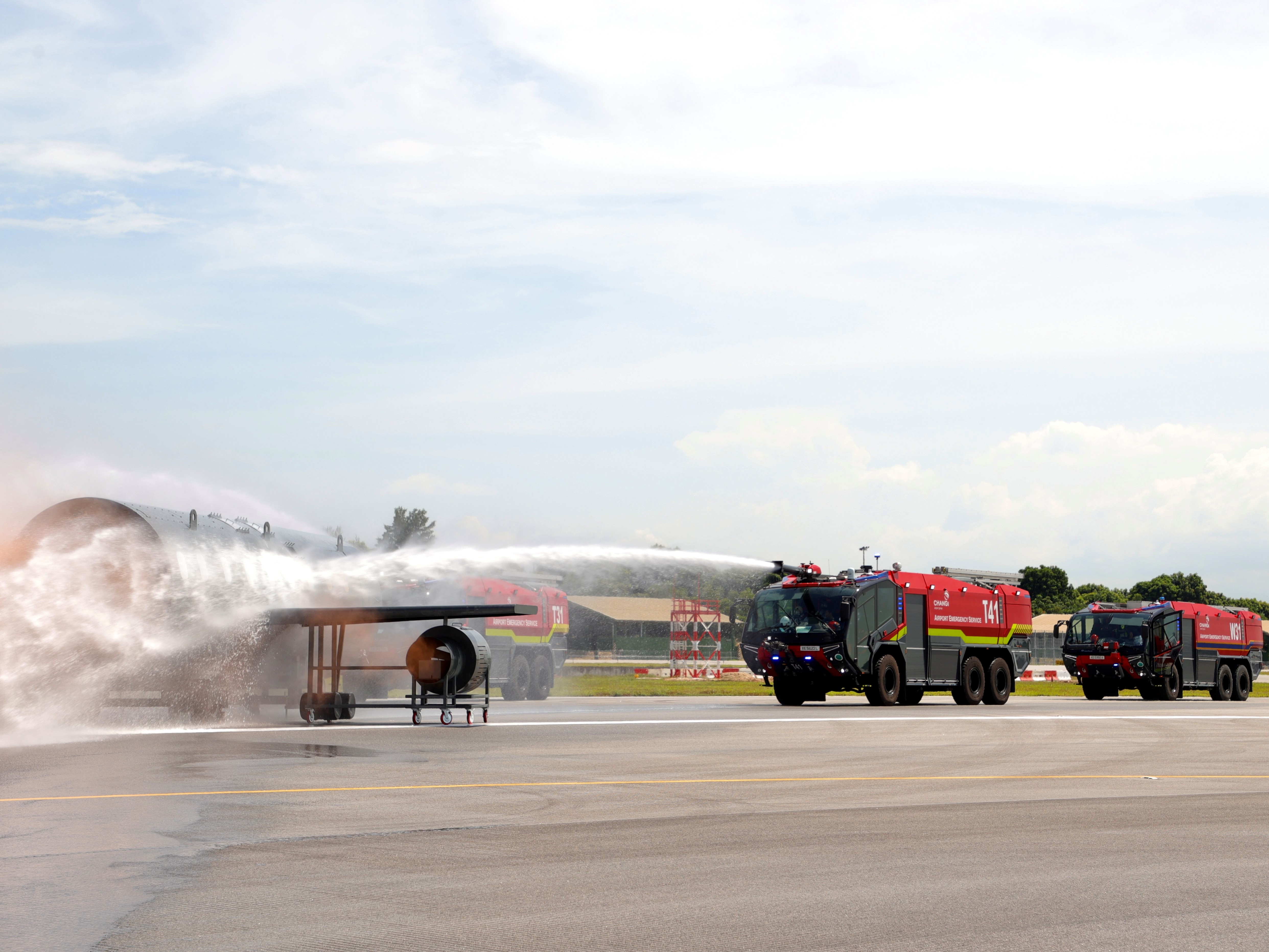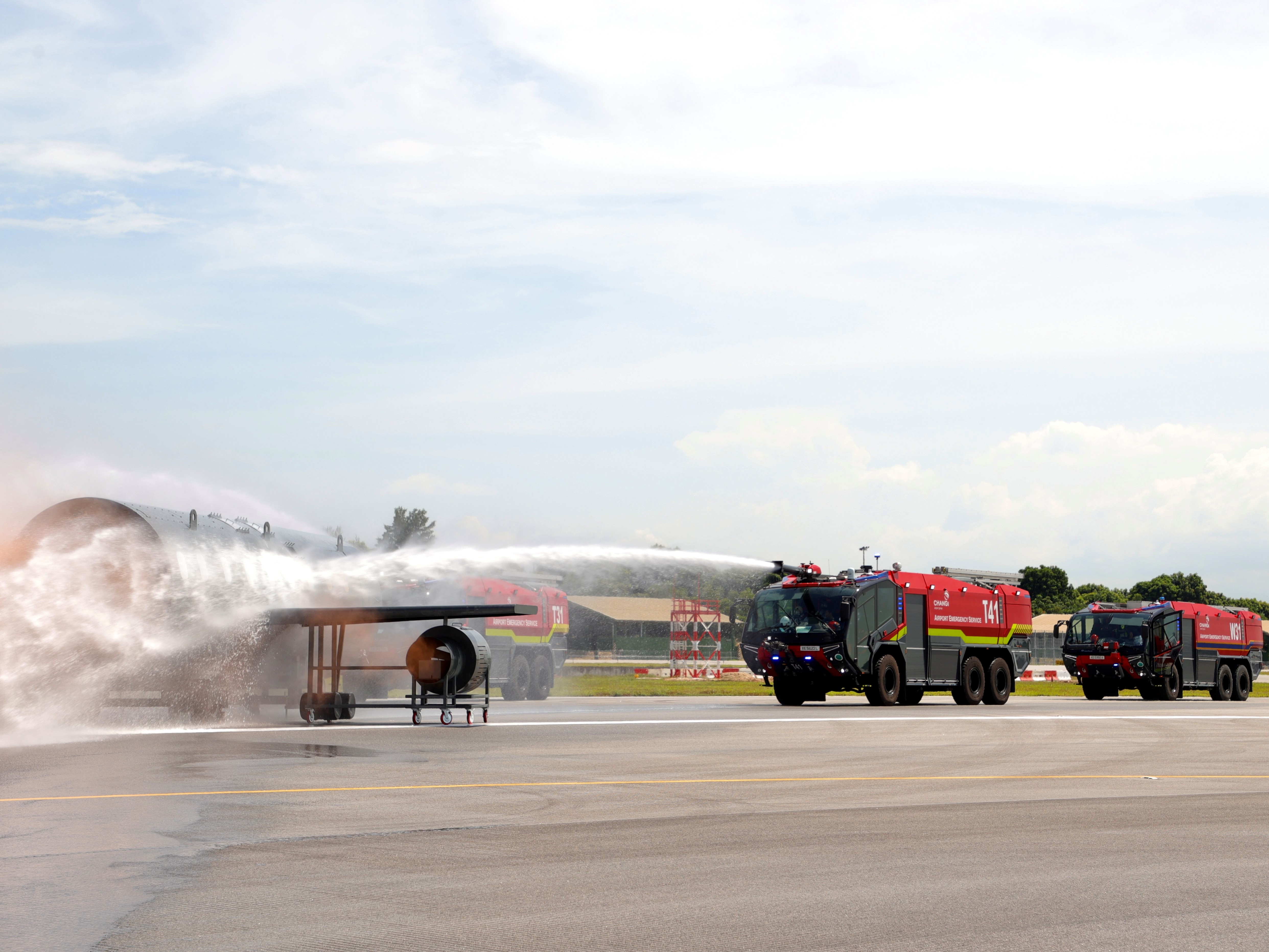 CAG's Airport Emergency Service tackling the simulated aircraft fire on Runway 3 as part of Exercise Bobcat 2020. 
Something else that was new this year was an absence of roleplayers. In previous exercises, volunteers had been recruited to roleplay as casualties and next-of-kin injecting an extra dose of realism to test the emergency responders. However, to reduce the need for physical interaction between exercise participants, this year, these role-players were replaced with dummies and cards bearing descriptions of the casualties, such as the extent of the injuries suffered. As far as possible, physical interaction between staff from different agencies was also kept to a minimum.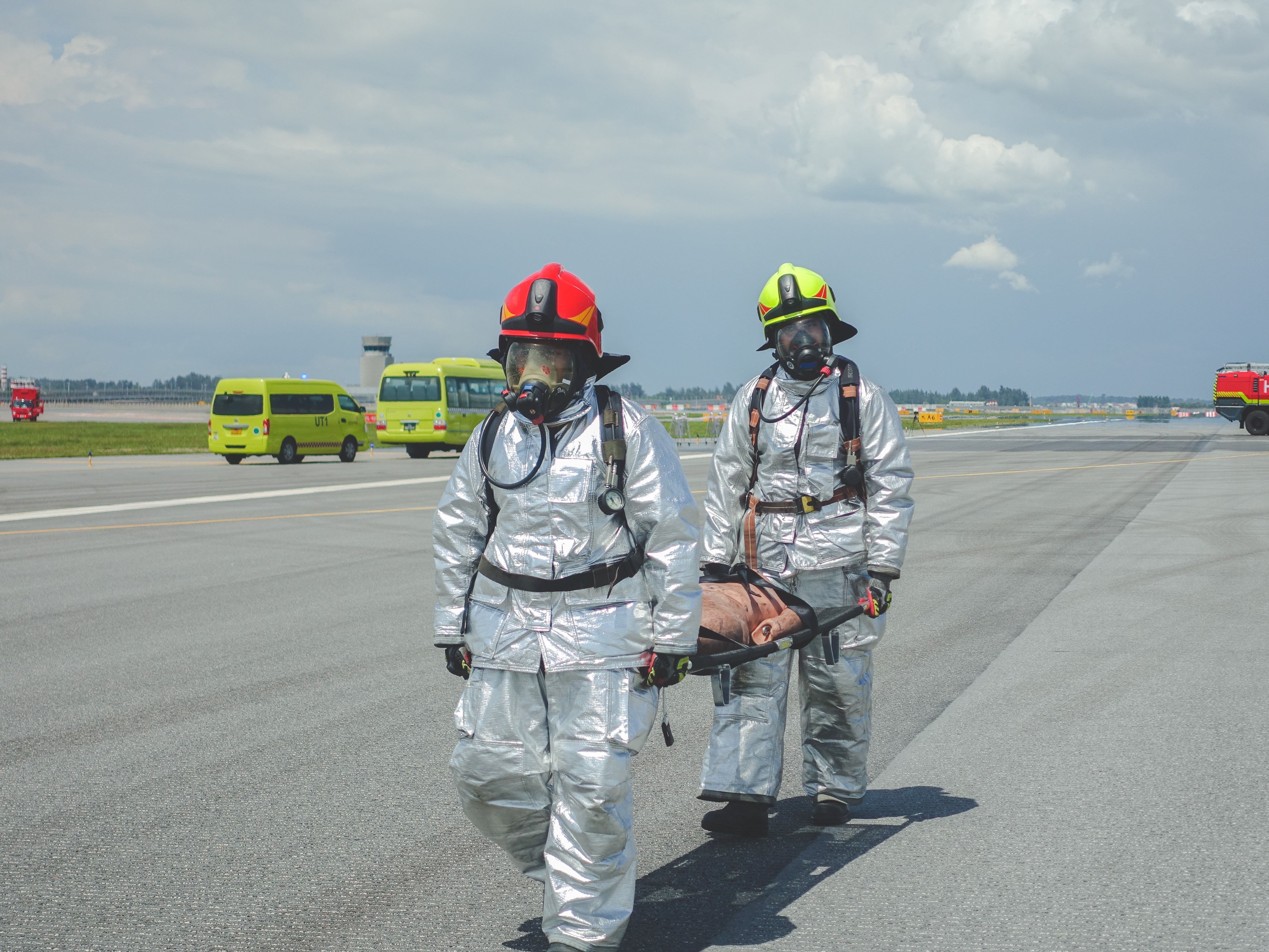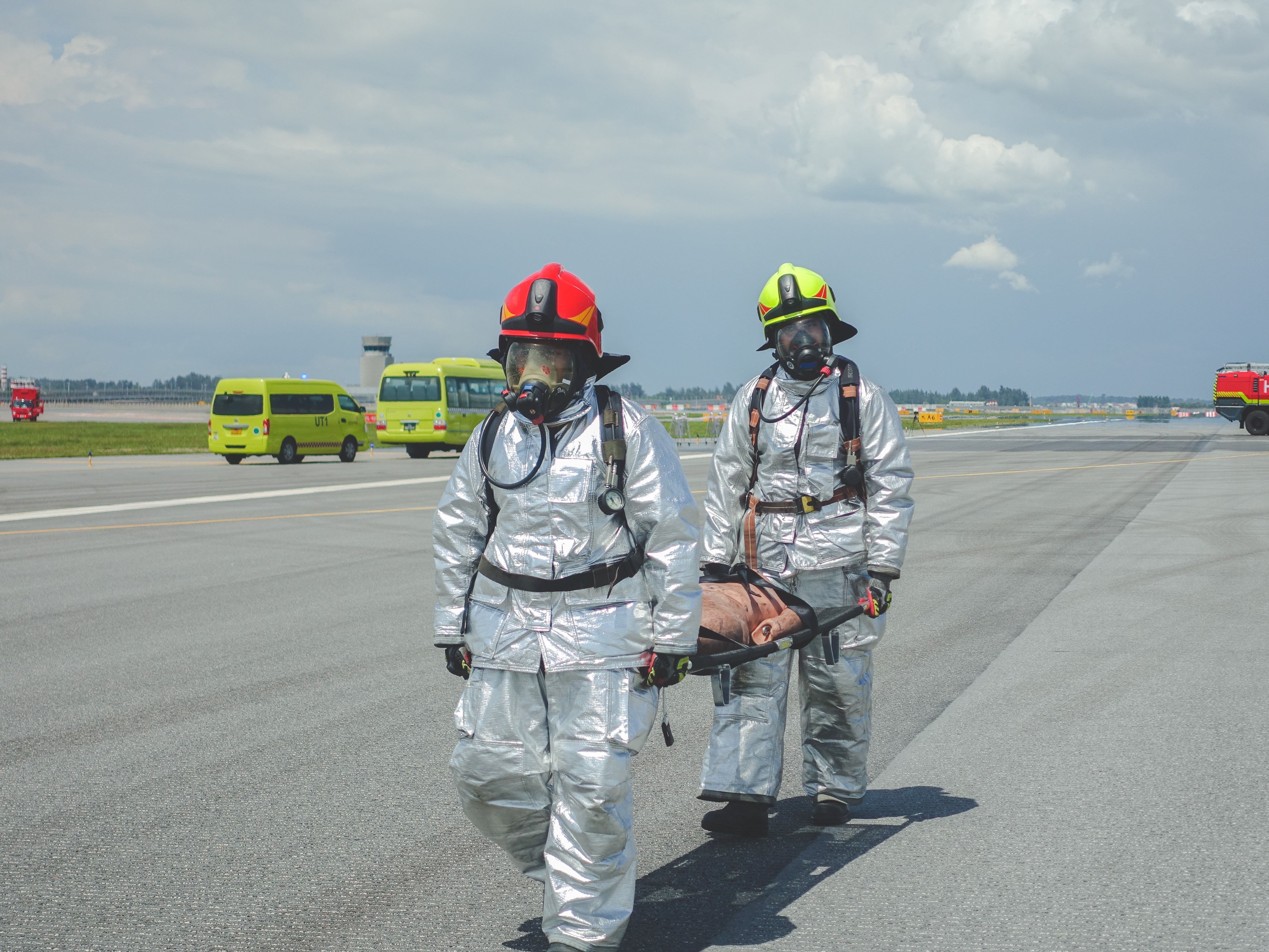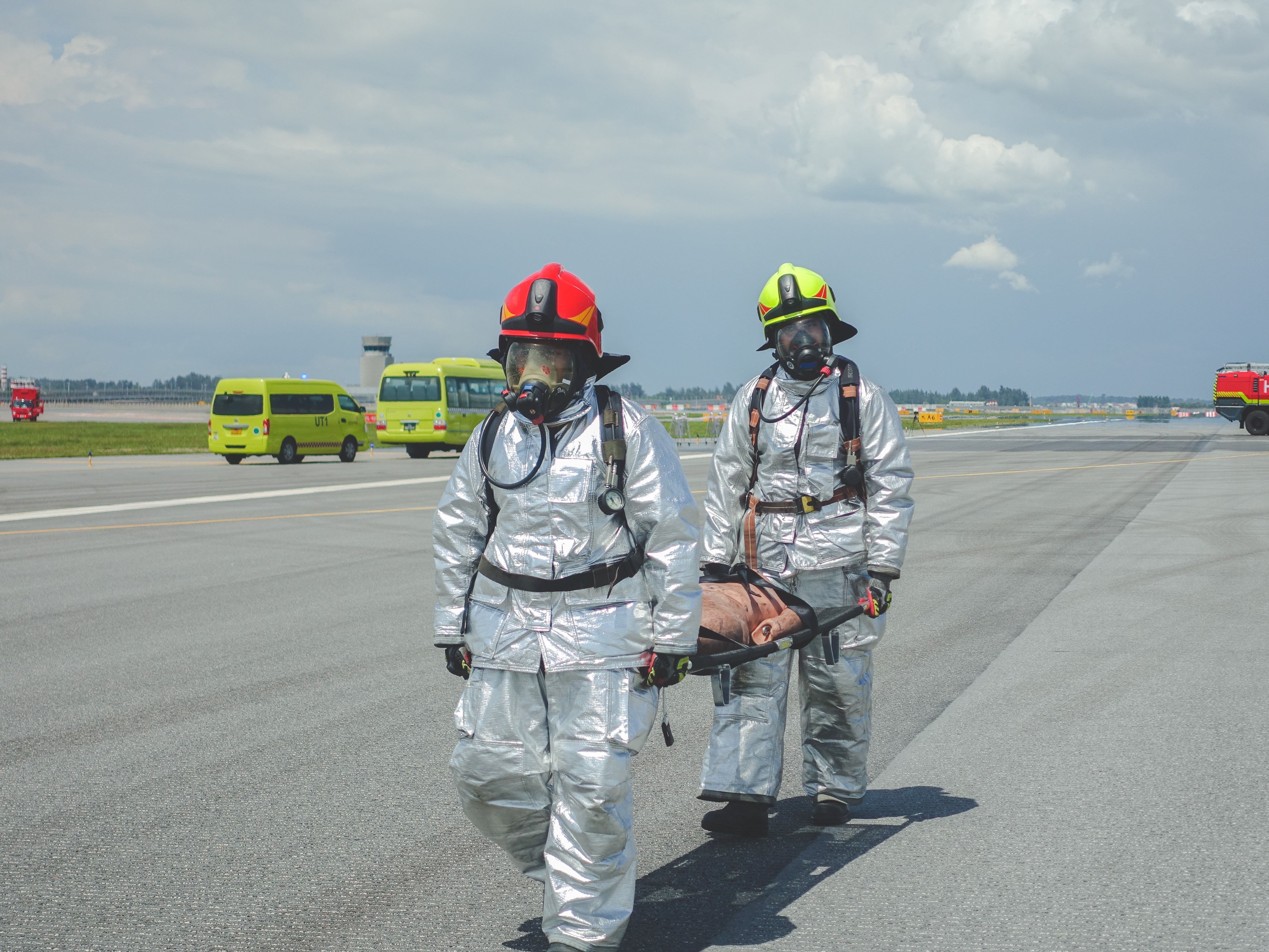 Added realism to the exercise with Changi's Airport Emergency Officers being tested on how they rescue "passengers" from the affected aircraft.   
Such safety measures also extended to the staff who were coordinating the response to the emergency; for example, the Airport Crisis Management Group (ACMG), the CAG committee which oversees immediate tactical-level response to an airport emergency, convened in two separate rooms and communicated via video-conferencing. This method of communication was also used in place of face-to-face interactions like pilot interviews by investigators, and briefings to casualty next-of-kin.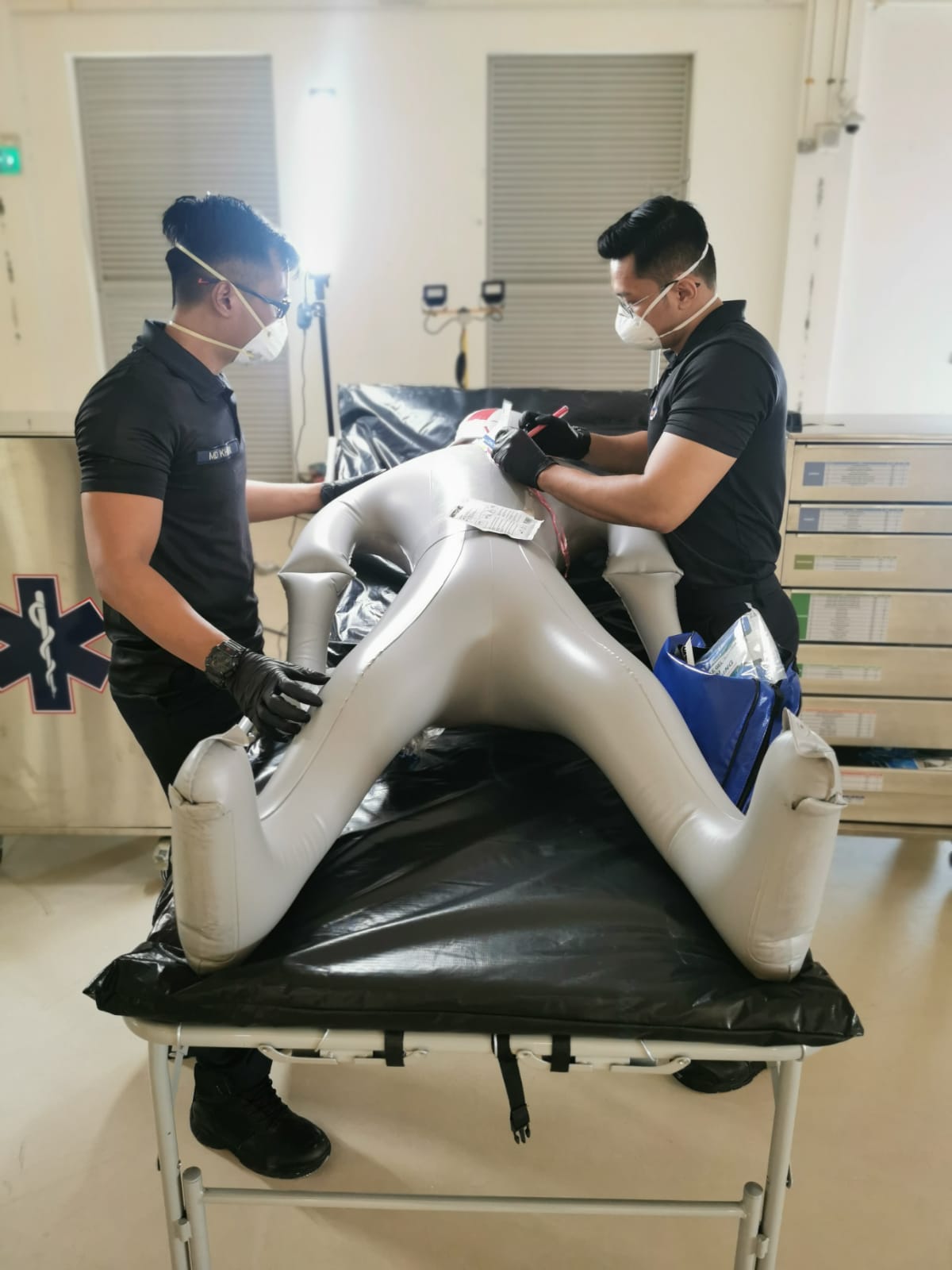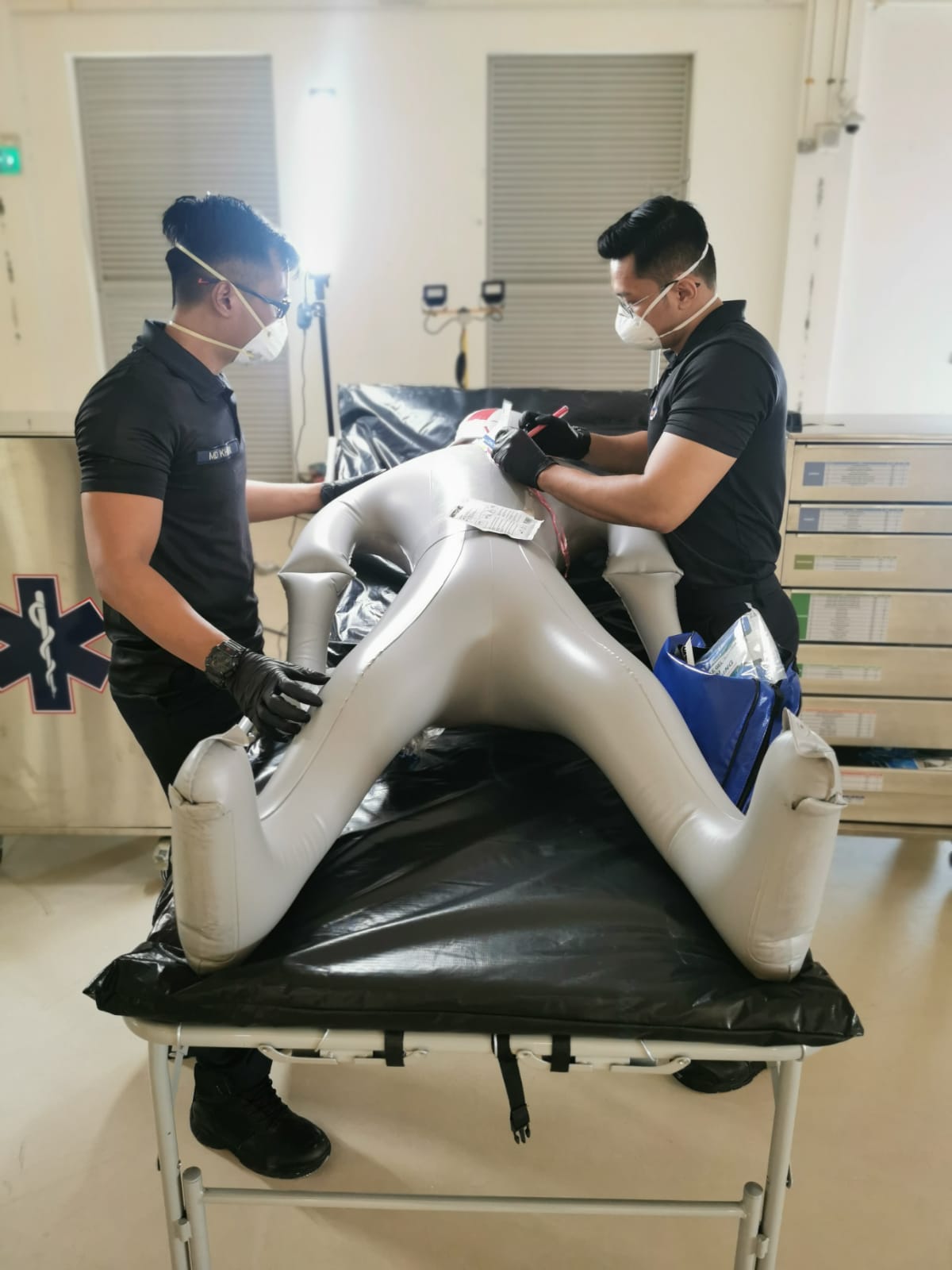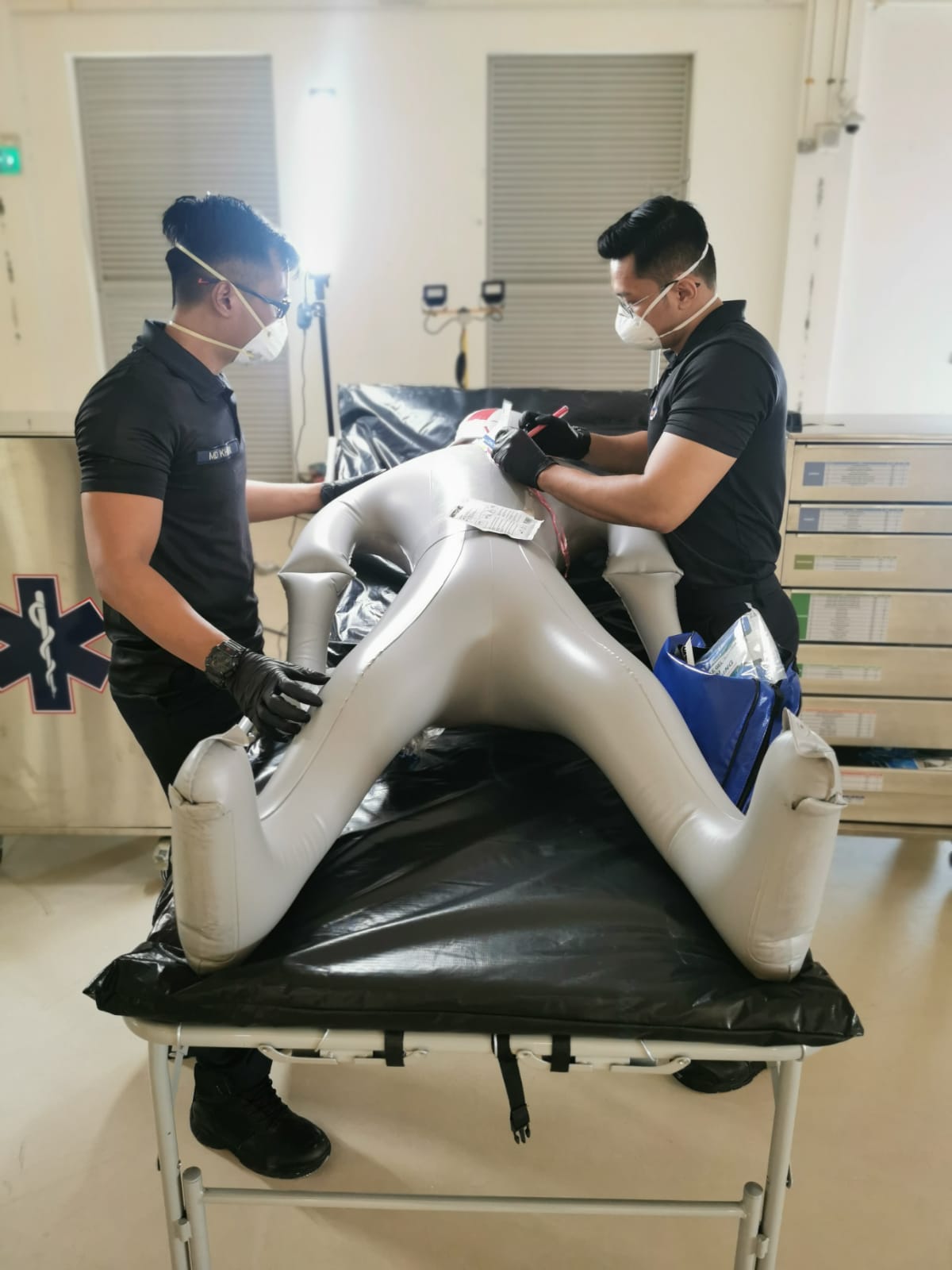 The casualties may not be real, but the commitment is 100% from emergency responders during a crisis.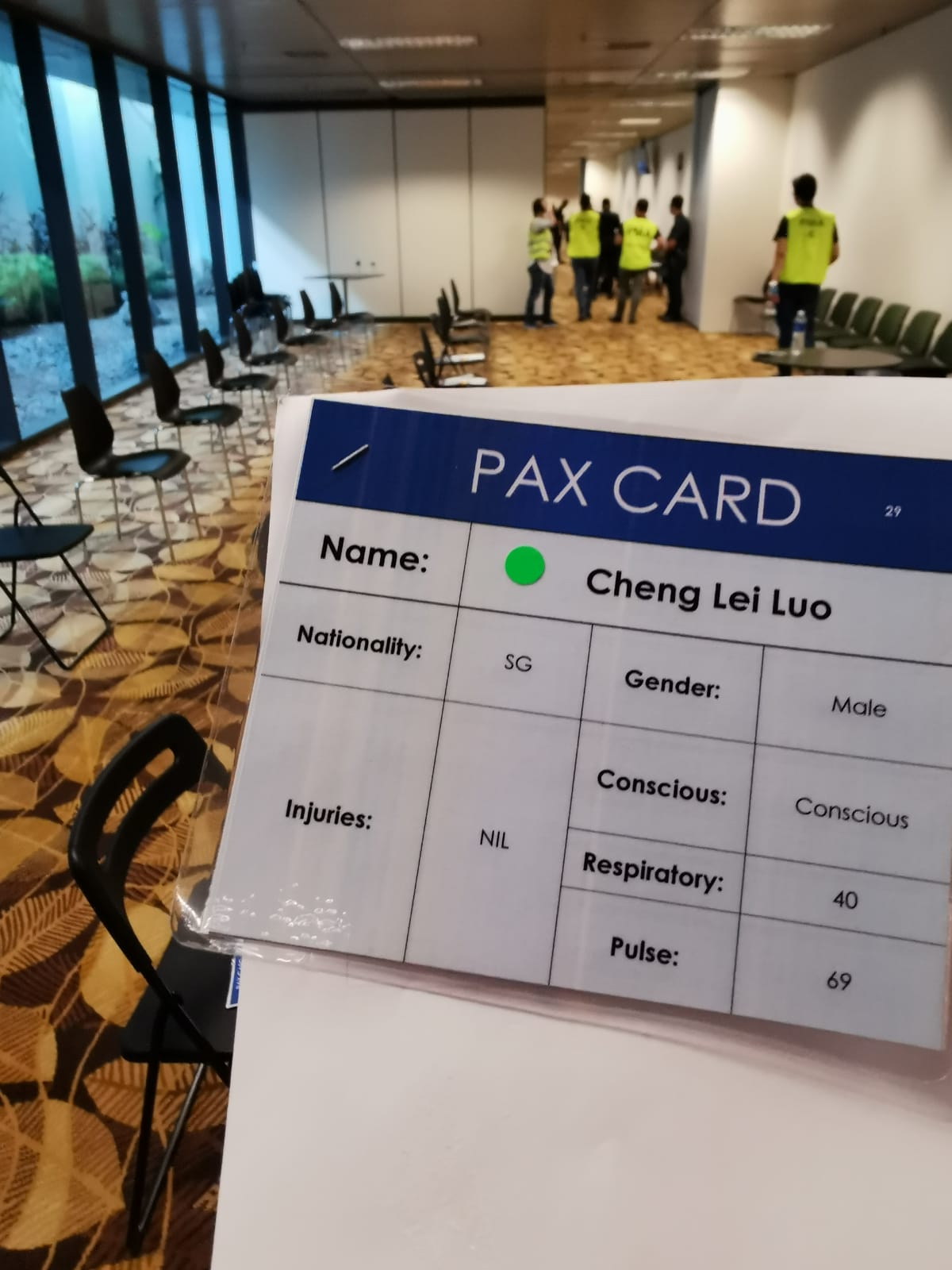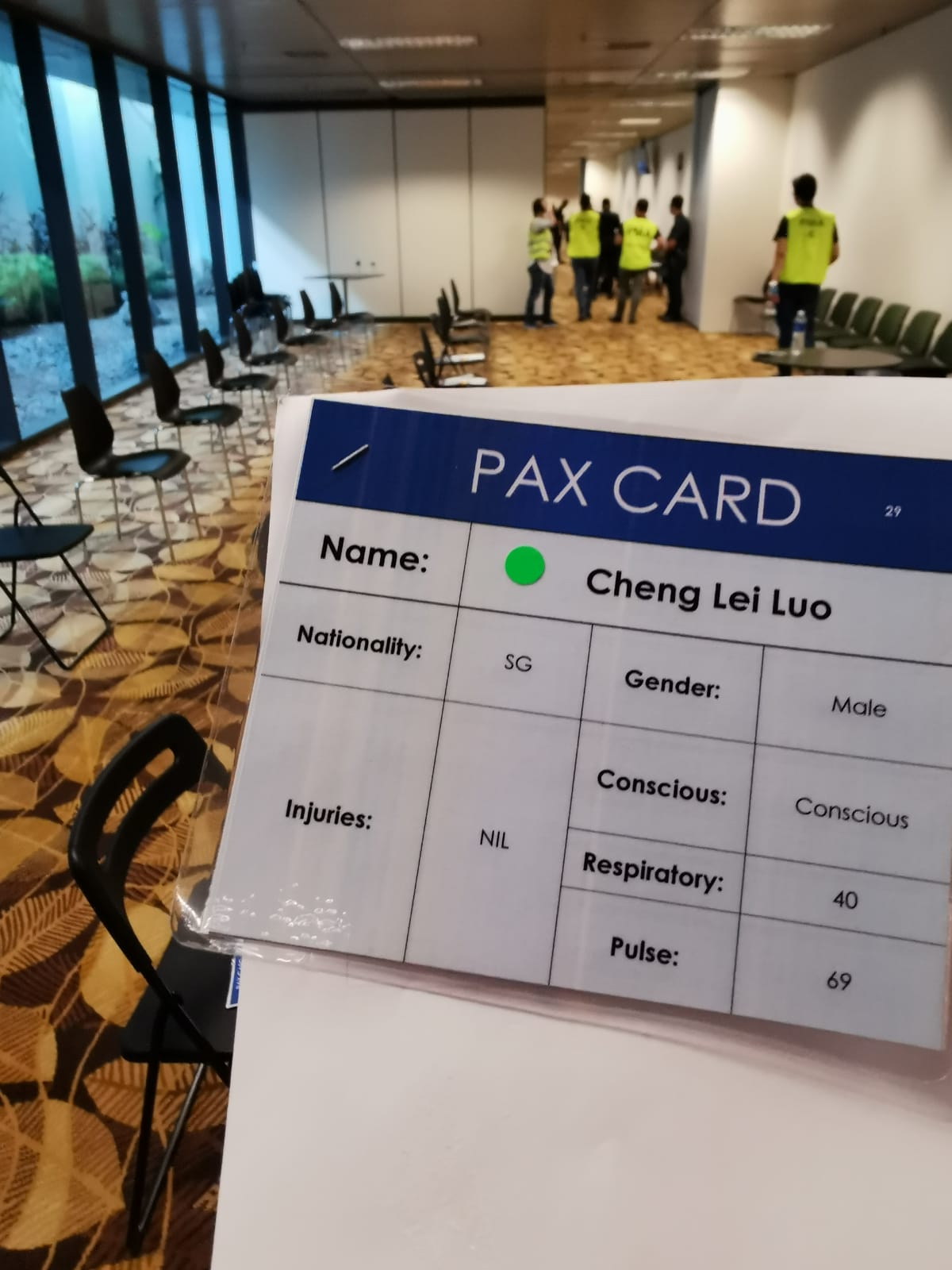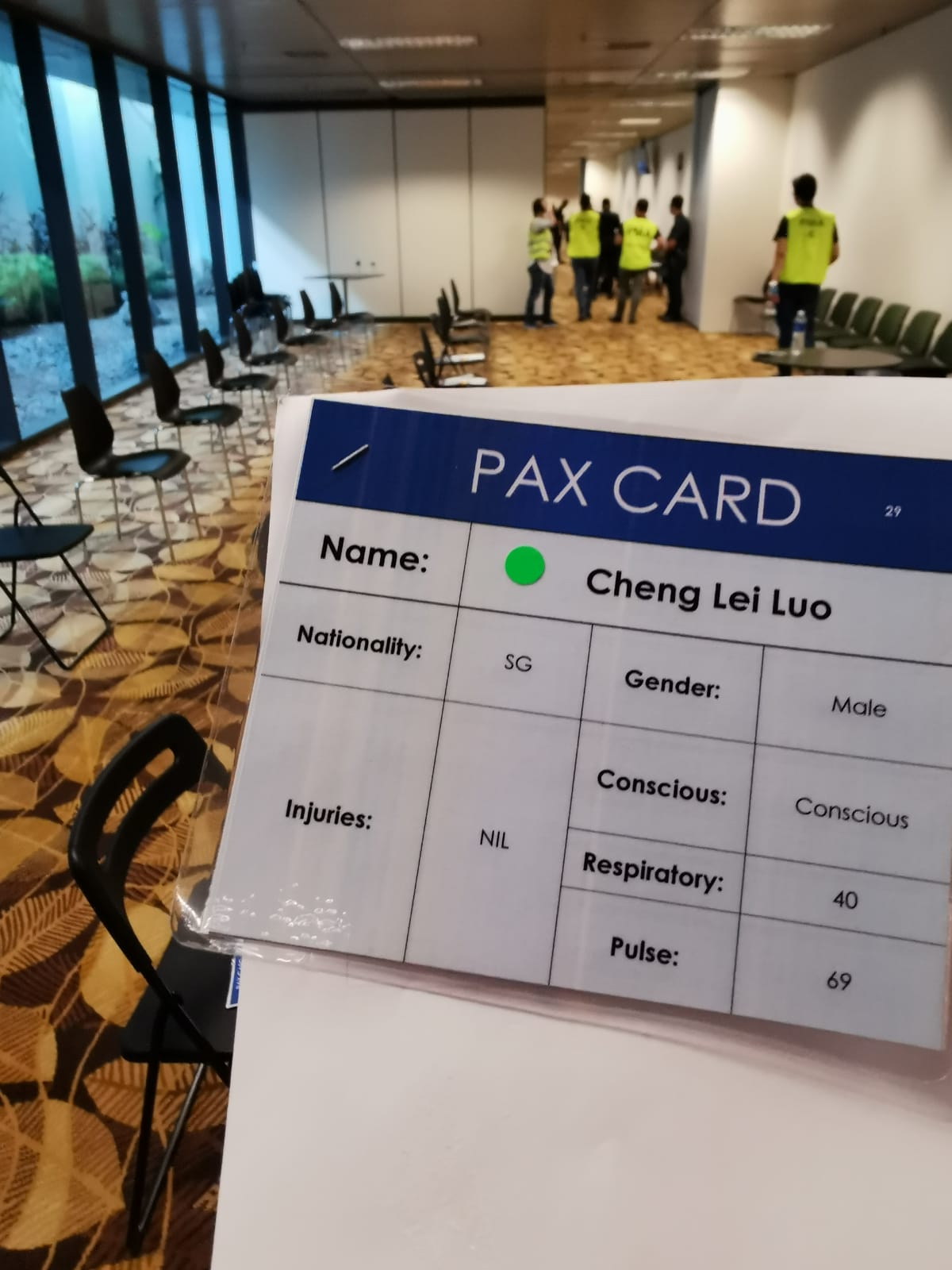 These passenger cards allowed crisis responders who were dealing with casualty management to understand each casualty's status, despite the lack of role-players.
Exercises like Ex Bobcat are crucial to ensure that Changi Airport is ever-ready to tackle any aircraft emergencies that might arise. The International Civil Aviation Organisation (ICAO) recommends that airports conduct such full-scale emergency exercises at least biennially; the fact that Changi organises Bobcat on an annual basis reflects the airport's commitment to ensuring the safety of our passengers.