Empowering the innovators of tomorrow
Changi Foundation has been supporting causes in youth development since its inception in 2010. In its latest partnership with social enterprise Hatch, it is supporting training and job-matching opportunities for youth in the digital and design industries.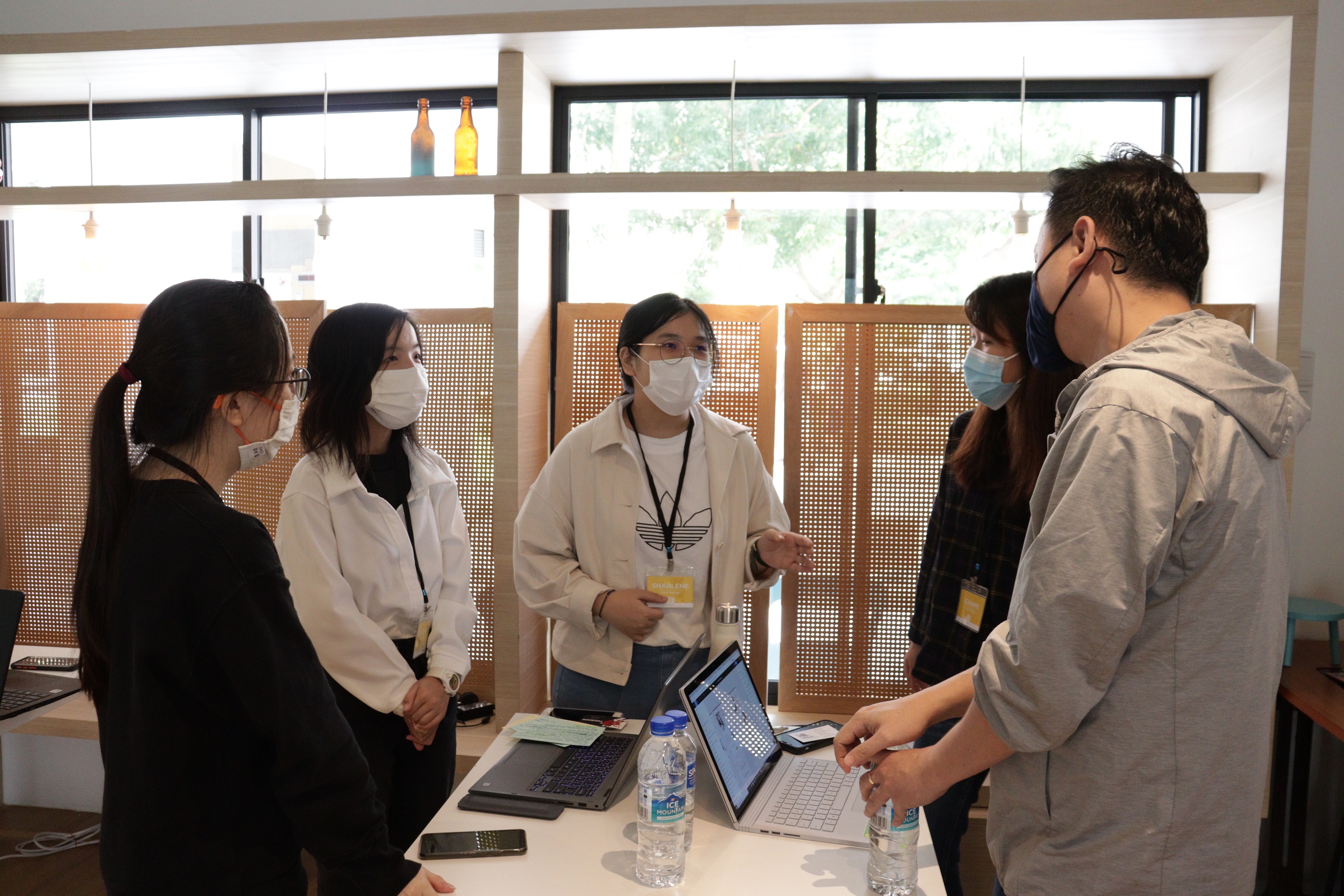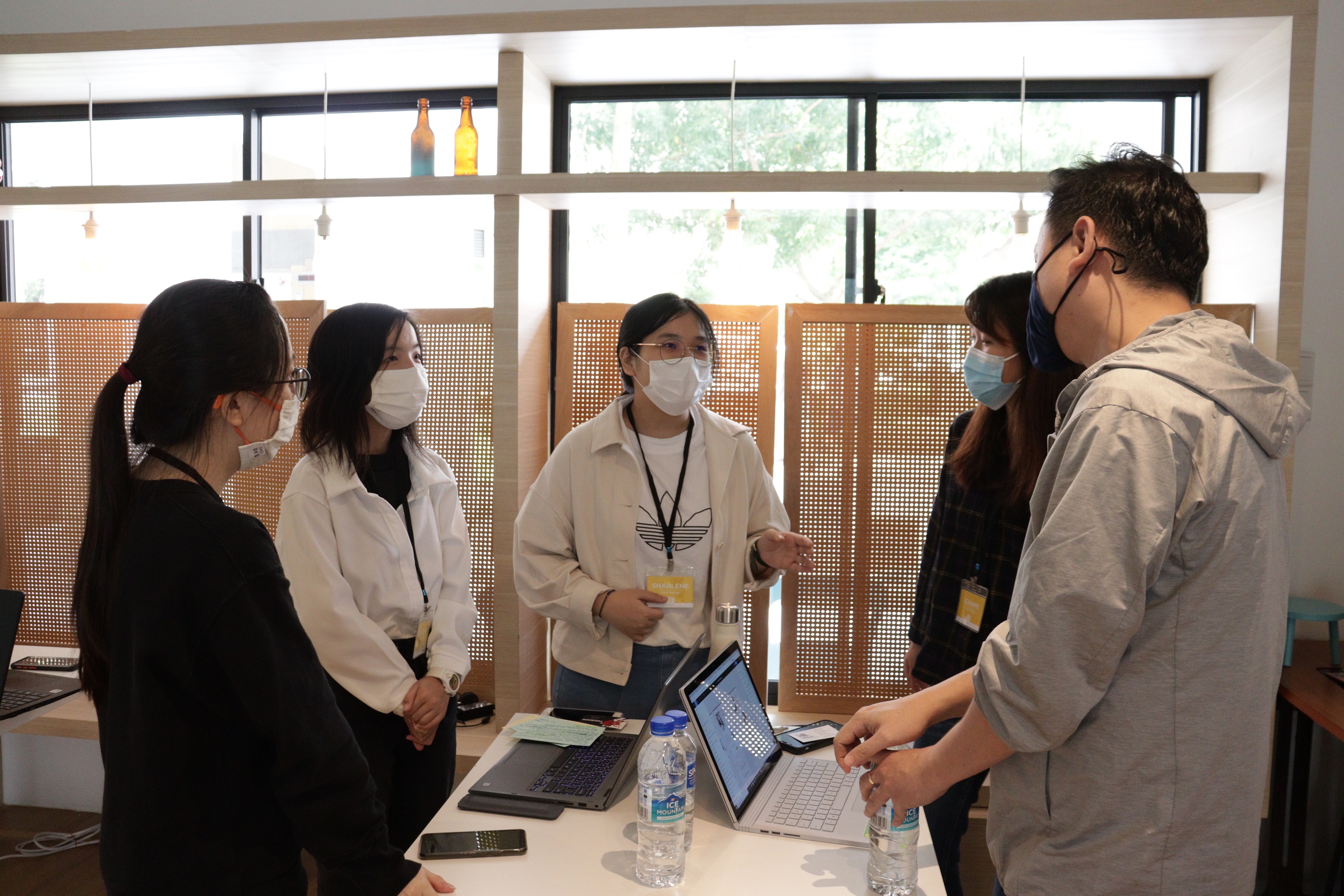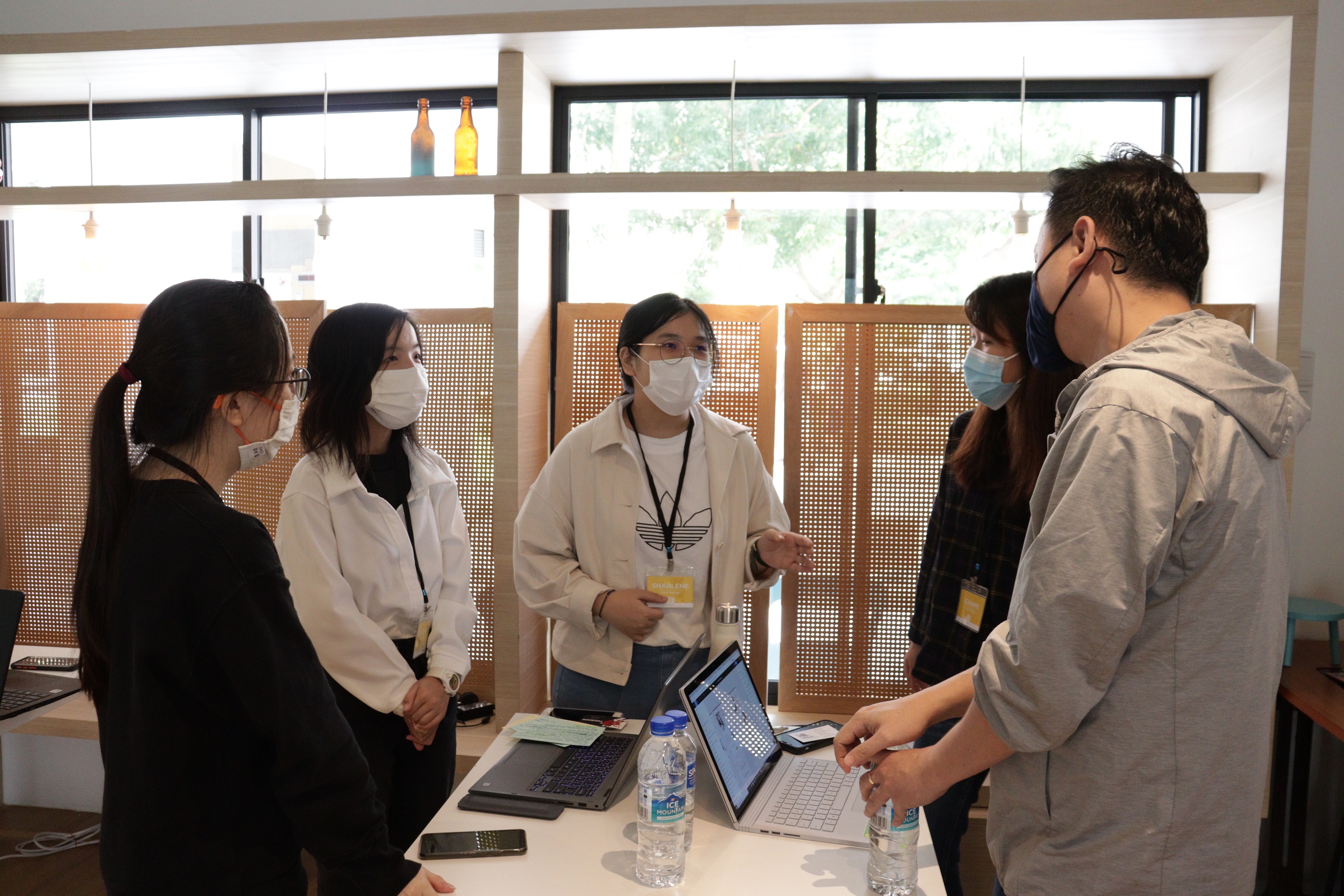 A group of youths from Hatch presenting their final project on Demo Day, including two who were eventually offered an internship at CAG with the iShopChangi team.
Supporting and empowering disadvantaged youths has been the key cause inspiring Changi Foundation, the philanthropic arm of Changi Airport Group (CAG) for the last decade. The foundation firmly believes that youths are the future of our society, and that despite circumstances that they may be limited to, if given access to positive role models, good support systems and the right influence, they can thrive and grow to their full potential.
When Changi Foundation first met the team from Hatch, a social enterprise that offers training and job-matching opportunities to youths in fast-growing sectors of Digital Marketing, User Interface and User Experience (UI/UX) design, there was an obvious shared vision of empowering youths to reach their potential. The team's passion for helping youths, and the fact that Hatch was started by a National University of Singapore (NUS) undergraduate – essentially making it a 'for youths, by youths' initiative – motivated Changi Foundation to fund their Immersive programme.
Under this programme, youths go through a 2-month training in their chosen track of either Digital Marketing or UI/UX Design. This culminates to the 'Demo Day', where they will present their final project, based on real-life case studies, to Hatch partners and prospective hiring companies. At the end of it, the youths could potentially land an internship opportunity with the prospective companies or work directly at Hatch's in-house media design agency.
Ivy Choo, Head of Changi Foundation said, "We are very heartened by the drive of the young team behind Hatch. Being youths themselves, their desire to help fellow youths and offer anyone the opportunity to have a fulfilling career, really struck the chord with Changi Foundation. All youth have hopes, aspirations and dreams for the future, regardless of their background – and we hope that our support will not only help groom more future talents in the areas of digital and design, but more importantly, provide the opportunity for these youth to uncover their talents."
For Hatch's first run of the Immersive programme in 2021, iShopChangi, CAG's e-commerce platform, provided a UI/UX problem statement for the cohort to work on as part of their graduating project. Having heard the recommendations at Demo Day, Nicole Foo, Vice President of Airside Concessions at CAG and head of iShopChangi, was impressed by the youths' creativity and enthusiasm, and decided to offer two youths a 6-month internship with CAG.
During their internship with the iShopChangi User Experience, Customer Experience (UX/CX) team, the youths worked on improving the UI and UX of the e-commerce platform, including designing the user flows and look and feel of new features. They also developed marketing creatives for campaigns in line with Changi's new developments like digital wallet Changi Pay and anchor shopping promotion Win With Changi, as well as a slew of other tactical campaigns. 
Nicole said, "Within the short period of their internship, the two youth have contributed tremendously to improving the iShopChangi shopping experience. Despite having no design background, their foundational training at Hatch enabled them to quickly learn the UI/UX skills needed and work with experienced designers. We are happy to have offered them this opportunity to gain real-world working experience, and hope that this will aid them on their path to a fruitful career in UI/UX."
One of the youths, Sharlene Toh said, "This is my first internship experience and it has been an eye-opening one. I've had many opportunities to apply hands-on, what I learnt at Hatch, and the team at iShopChangi has been very open to give me the chance to try things that I'm interested in. With this valuable experience, I'm excited to pursue a career in UI/UX design."