Changi Airport's dedication to empowering youths for a brighter tomorrow
It has been over a decade since Changi Airport Group (CAG) took a significant step towards corporate social responsibility by launching the Changi Foundation, a charitable initiative with a profound mission: empowering disadvantaged youths, one life at a time. Established in 2012, the Changi Foundation aims to open doors of opportunity and equip young individuals with the skills and confidence they need to lead meaningful lives. This is achieved through CAG devoting a portion of its annual profits to Changi Foundation and through close collaboration with beneficiaries like Metta School and NorthLight School, where tailored development programmes are co-created for their students. Beyond personal growth, these programmes foster meaningful connections between CAG volunteers and the students.
Over the years, CAG has touched the lives of over 15,000 disadvantaged youths. Among these inspirational stories is that of 18-year-old Zachary, a Metta School graduate with autism, who now works as a Trainee Project Specialist at Jewel Changi Airport. Zachary is employed by TEHC International Pte Ltd (TEHC), Jewel Changi Airport's landscaping partner. He is among the many Metta School youths who have underwent job attachments with CAG and various Changi Airport partners since 2018.
Catch a glimpse of Zachary at work in Jewel
Zachary's mother, Joyce, initially grappled with concerns about her son's well-being and future.  "In the beginning, we were more worried about his speech," she shared during an interview. "And how is he ever going to be independent as an adult?" Joyce was appreciative that the Changi community and Metta School partnered to come up with a programme which included on the job training for Zachary, giving him the chance to overcome obstacles and paving the way for him to lead an independent life.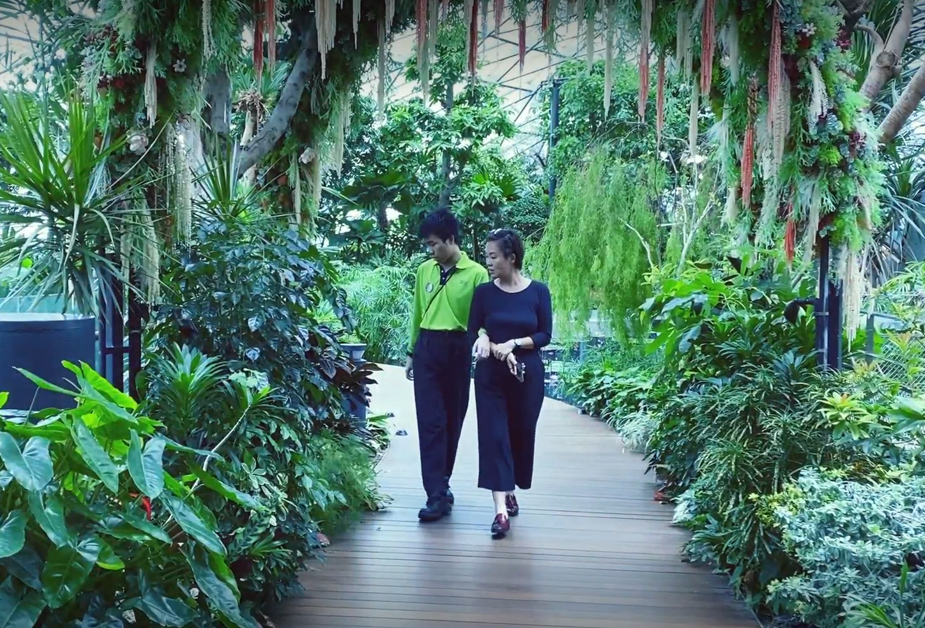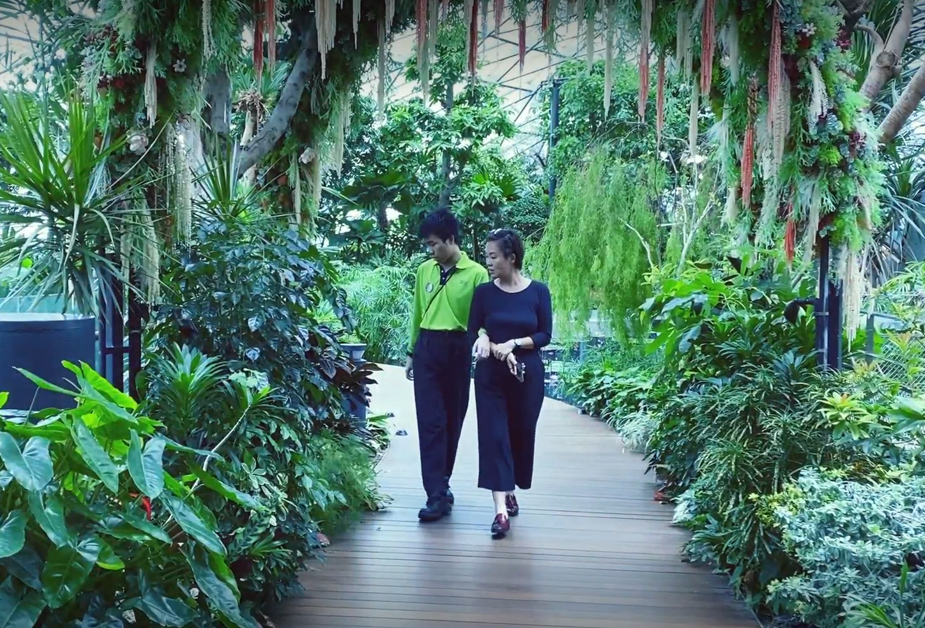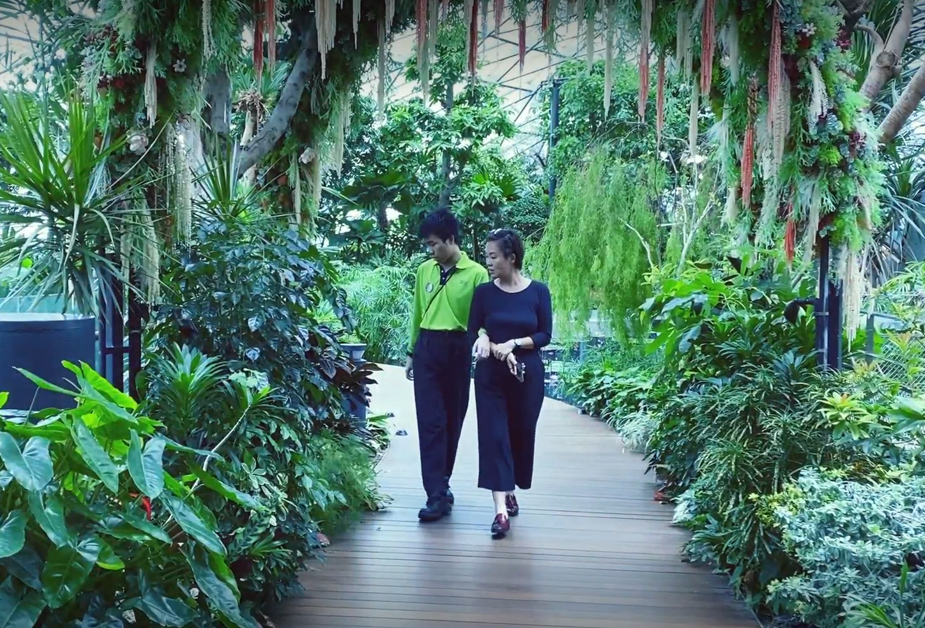 Zachary and his mother taking a stroll through Canopy Park at Jewel
It takes a village: The Changi Airport Community
From February to August 2022, Zachary and three of his schoolmates underwent training at the Changi Airport nursery and acquired horticultural skills in the care and management of plants.  
Jewel Changi Airport Development facilitated opportunities for TEHC to understand the diverse profile of the Metta School students, through a school visit and on-the-job observations and interactions with the students. TEHC later took in the four students in for a two-week job attachment at Jewel, where the youths learnt to tend to indoor plants. After the job attachment, Zachary was offered a job.
Kelvin Tan, Head, User Experience at Jewel Changi Airport Development, shared, "Having volunteered and taken the time to understand the capabilities of youths with special needs, we extended an invitation to TEHC to partner us on this journey. TEHC subsequently went on to offer work experiences for these youths. For this two-week OJT in Jewel, it was a many-hands approach. TEHC, our landscaping colleagues from Jewel and CAG, as well as Metta School teachers invested in training the youths. It all came together nicely; a momentum was established, and I was encouraged to see the students adapting well. When TEHC extended employment offers to the students, it came as both a humbling and energising realisation for me that we can unlock potential for youths with special needs if we choose to believe in them."
Zachary's mother, Joyce, summed it up nicely, "Every kid is a gift. They have the potential to go beyond where they are. So, give them a chance, because they deserve it."
Over the years, the airport community has come together to provide youths different learning opportunities including the platform of experiencing operational work environments. Airport partners from hospitality, F&B, retail, security and even facilities management curated on-job-training programmes for disadvantaged youths.
These collaborations go way back. One of the longest participating partners is Swensen's, who has collaborated with Changi Foundation since 2014, and has provided graduating NorthLight students with a five-day job attachment in their restaurants.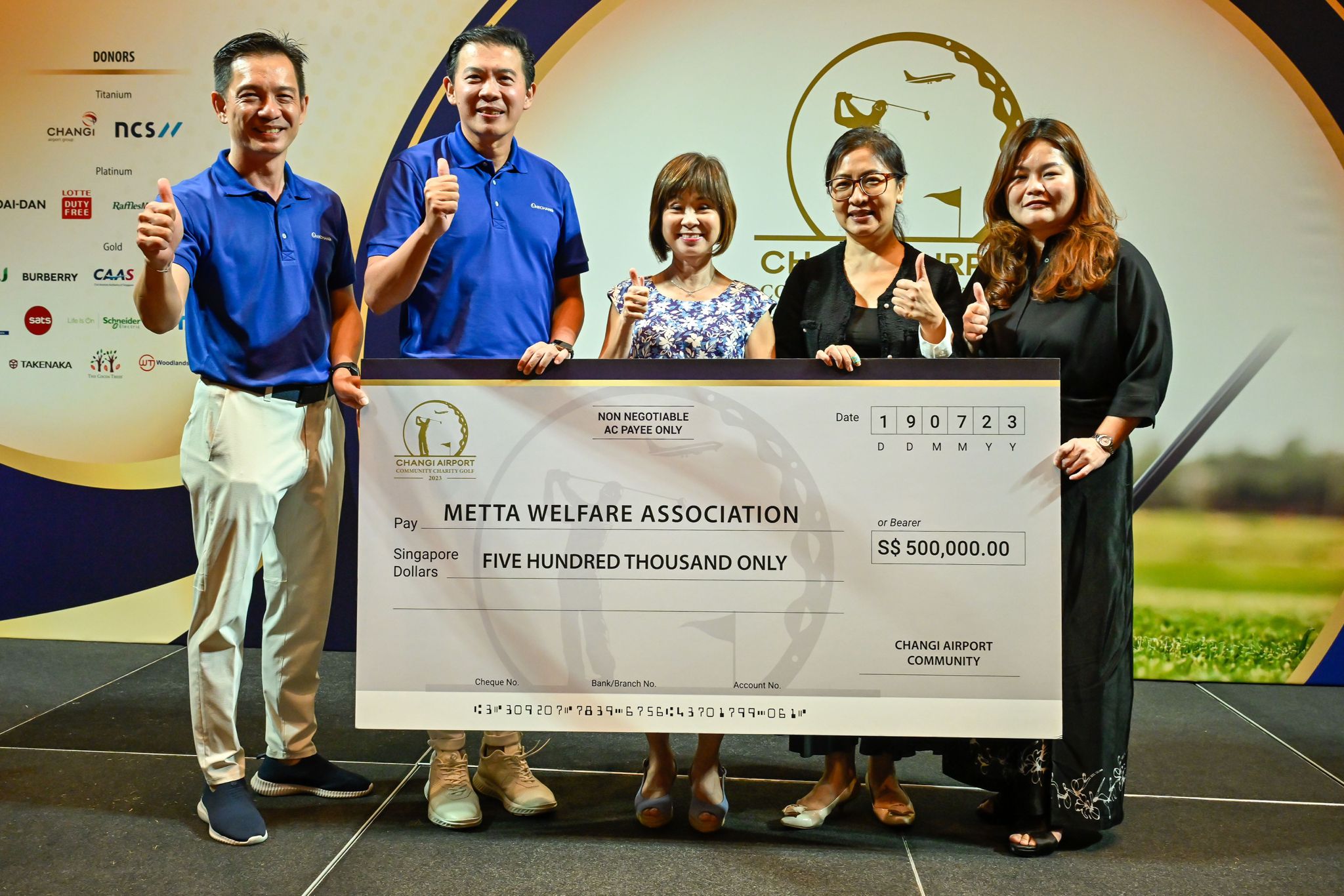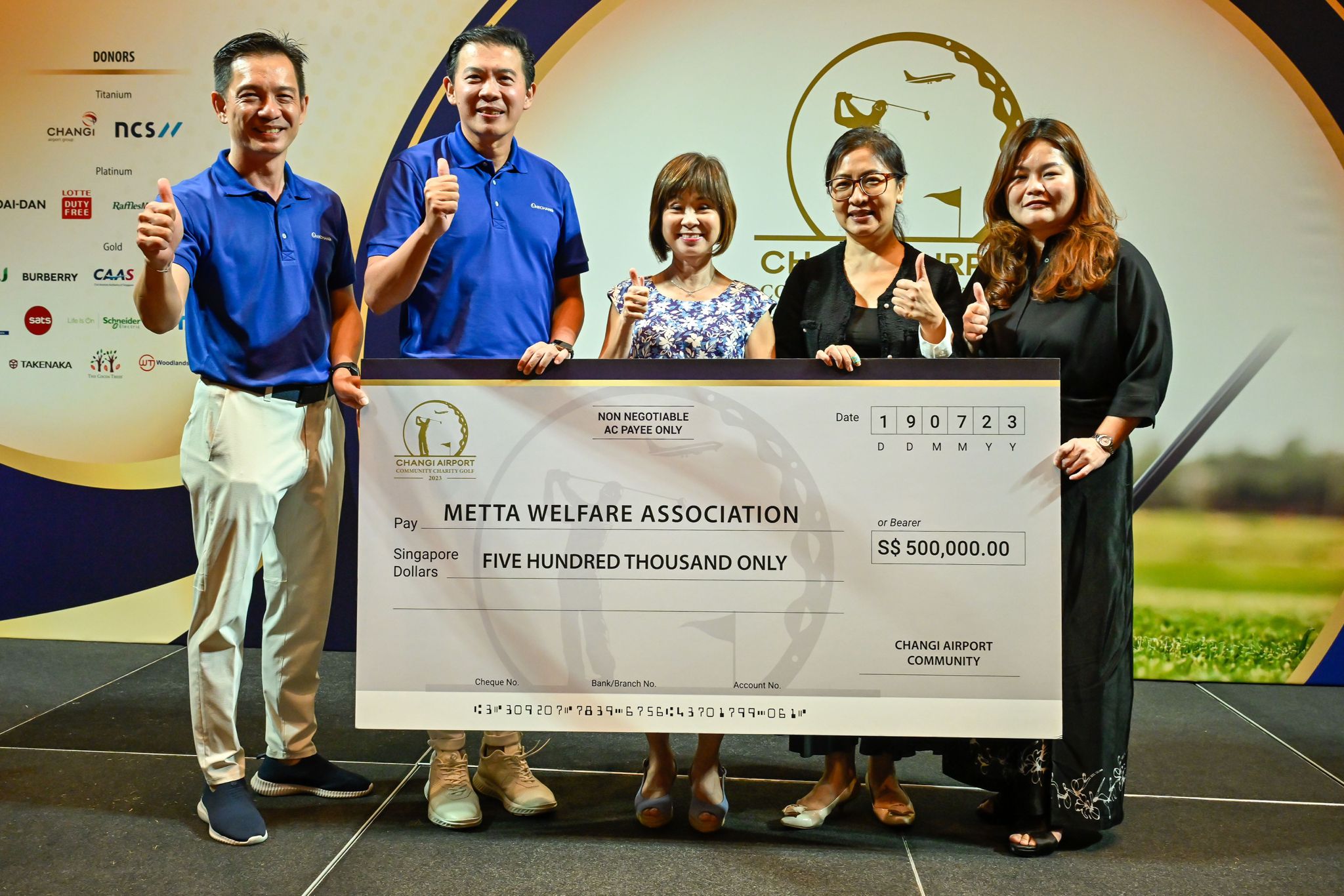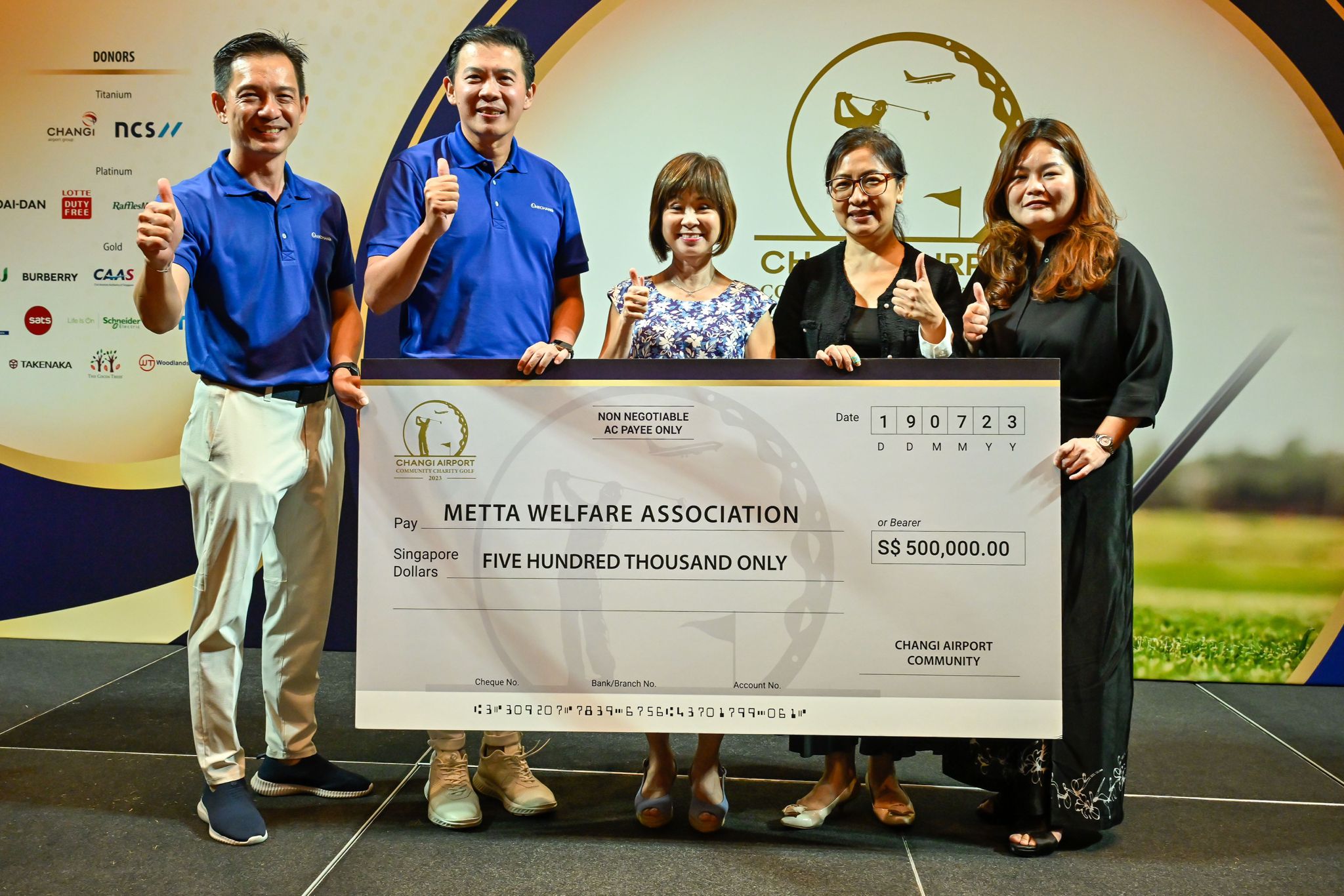 The airport community raised funds for the upcoming Maitri School
Most recently in July 2023, CAG hosted the inaugural Changi Airport Community Charity Golf Event to raise funds for the building of Maitri School, a new special education institution under the Metta Welfare Association, which will serve the education needs of more than 300 students with autism. Bringing together more than 70 partners from the airport community, this event garnered support through cash donations and in-kind sponsorships, resulting in half a million raised.  
The Changi Foundation and airport community's tireless commitment to empowering disadvantaged youth stands as a testament to the profound impact that collaboration and social responsibility can have on individuals and communities. With each life touched, a brighter tomorrow is shaped for the next generation.