Contributing to charity with Merlions at Changi Airport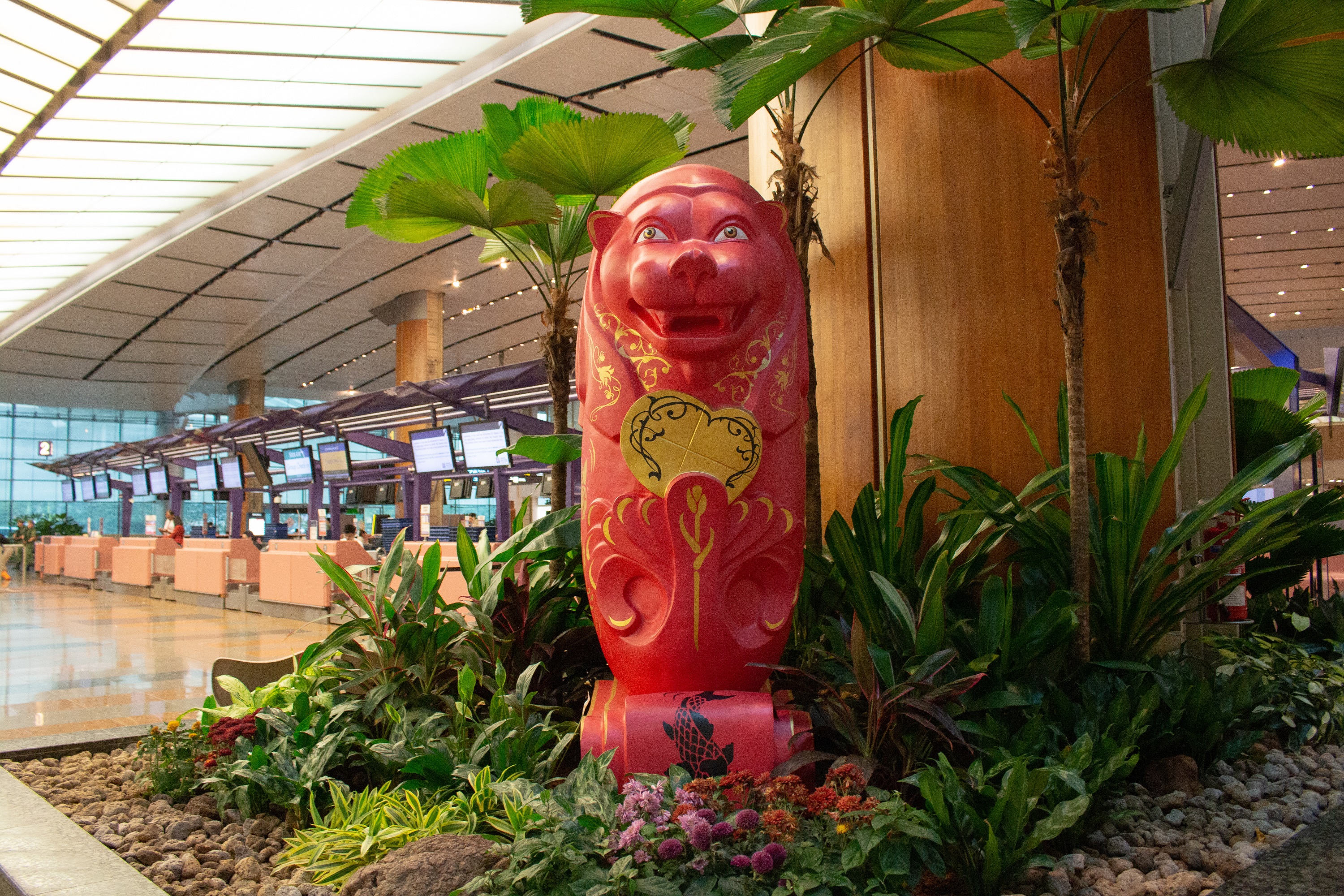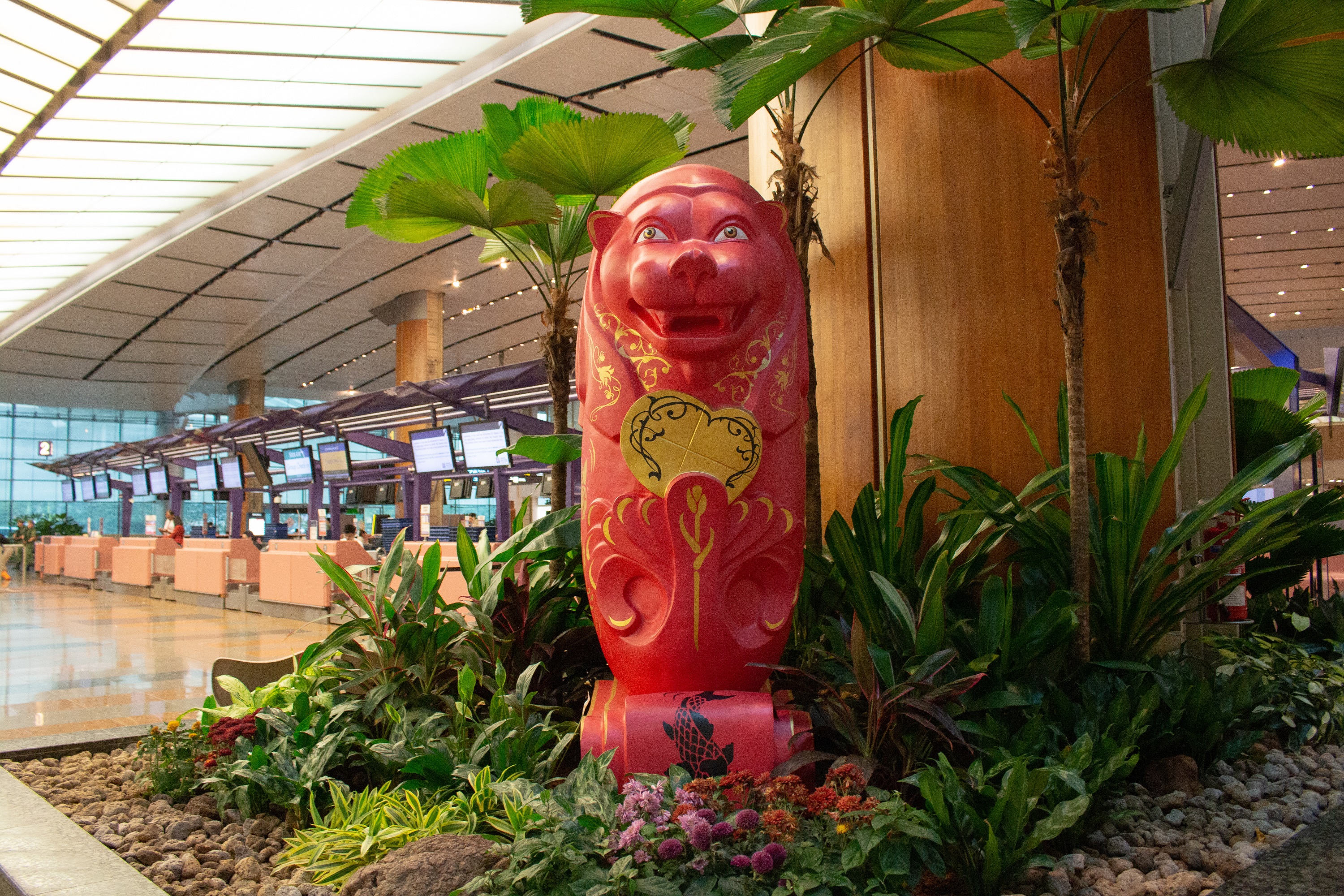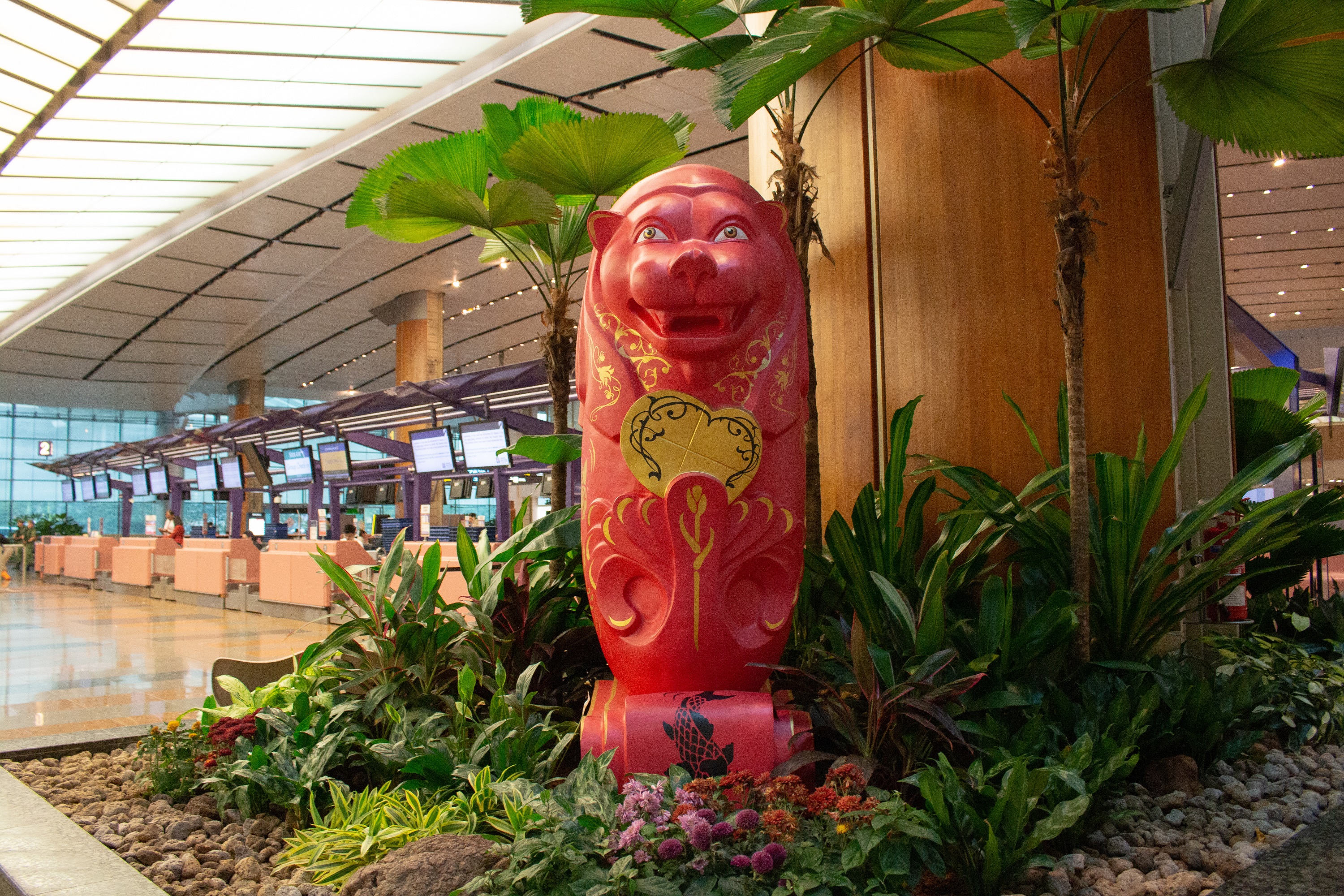 As an organisation strongly committed to corporate social responsibility, Changi Airport Group (CAG) is supporting the 'Lions Pride' campaign of President's Challenge 2019. In the month of October, eight Singapore-story-inspired Merlions, designed by contemporary artist Diana Francis, will be displayed in Changi's terminals. The eight Merlions on display represents the culture, heritage and rich diversity of Singapore, and have been on a tour across the island since July. Changi Airport will be the last stop, before the Merlions are auctioned off and the nett proceeds donated to President's Challenge. The President's Challenge represents a coming together of people from all walks of life, under the President's patronage, to help the less fortunate. It serves as a call to all Singaporeans to do their part to build a more caring and inclusive society.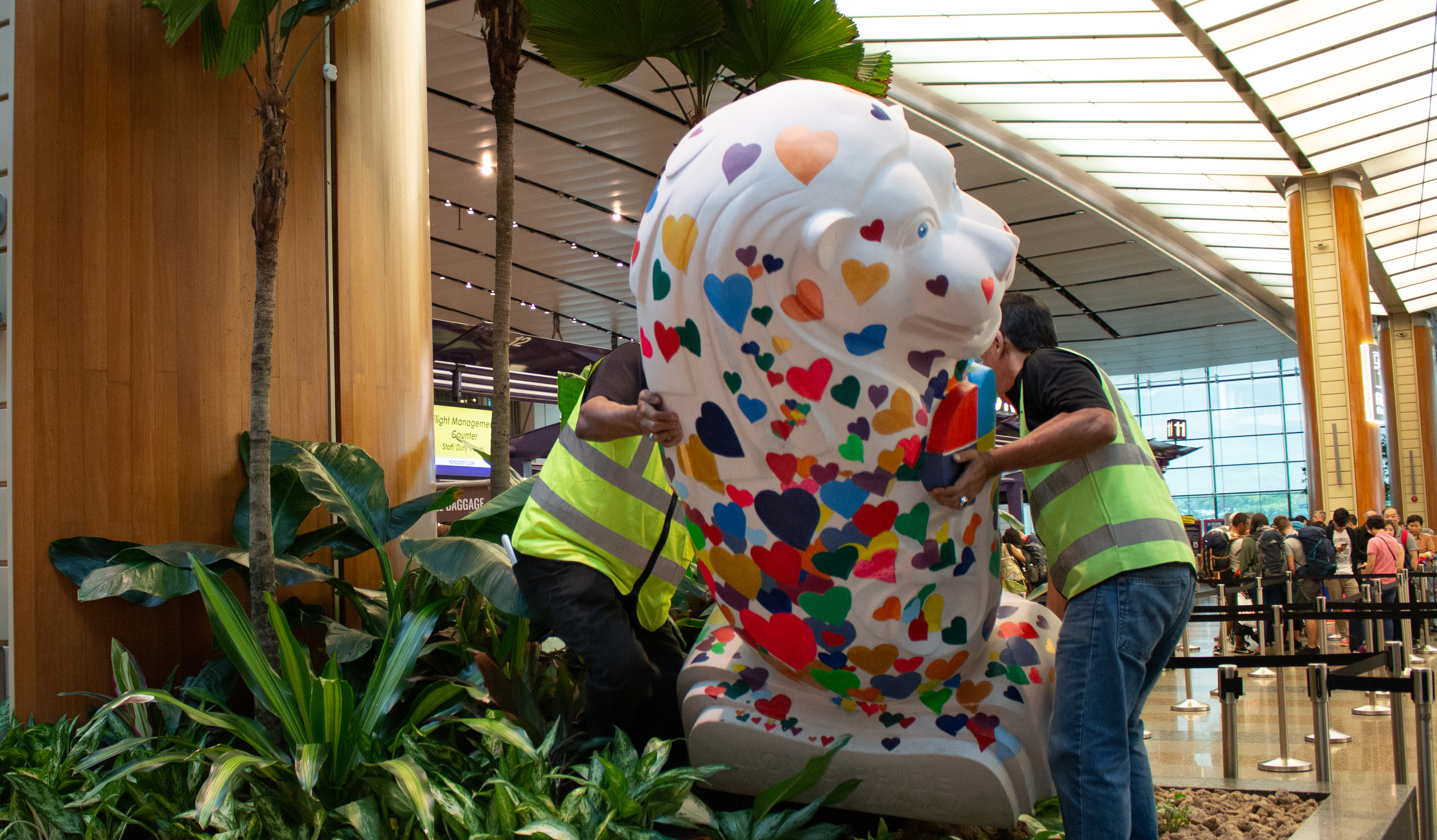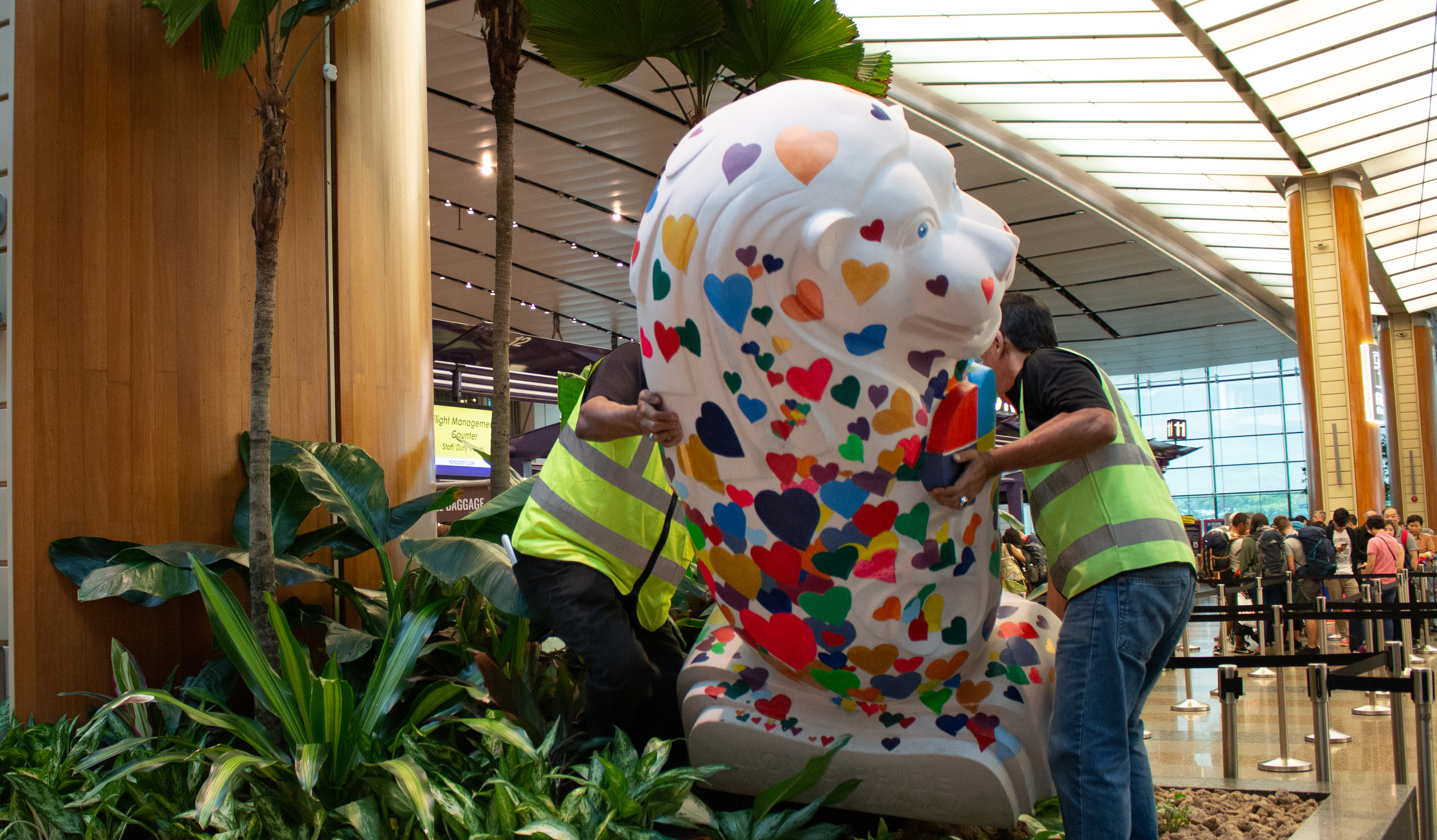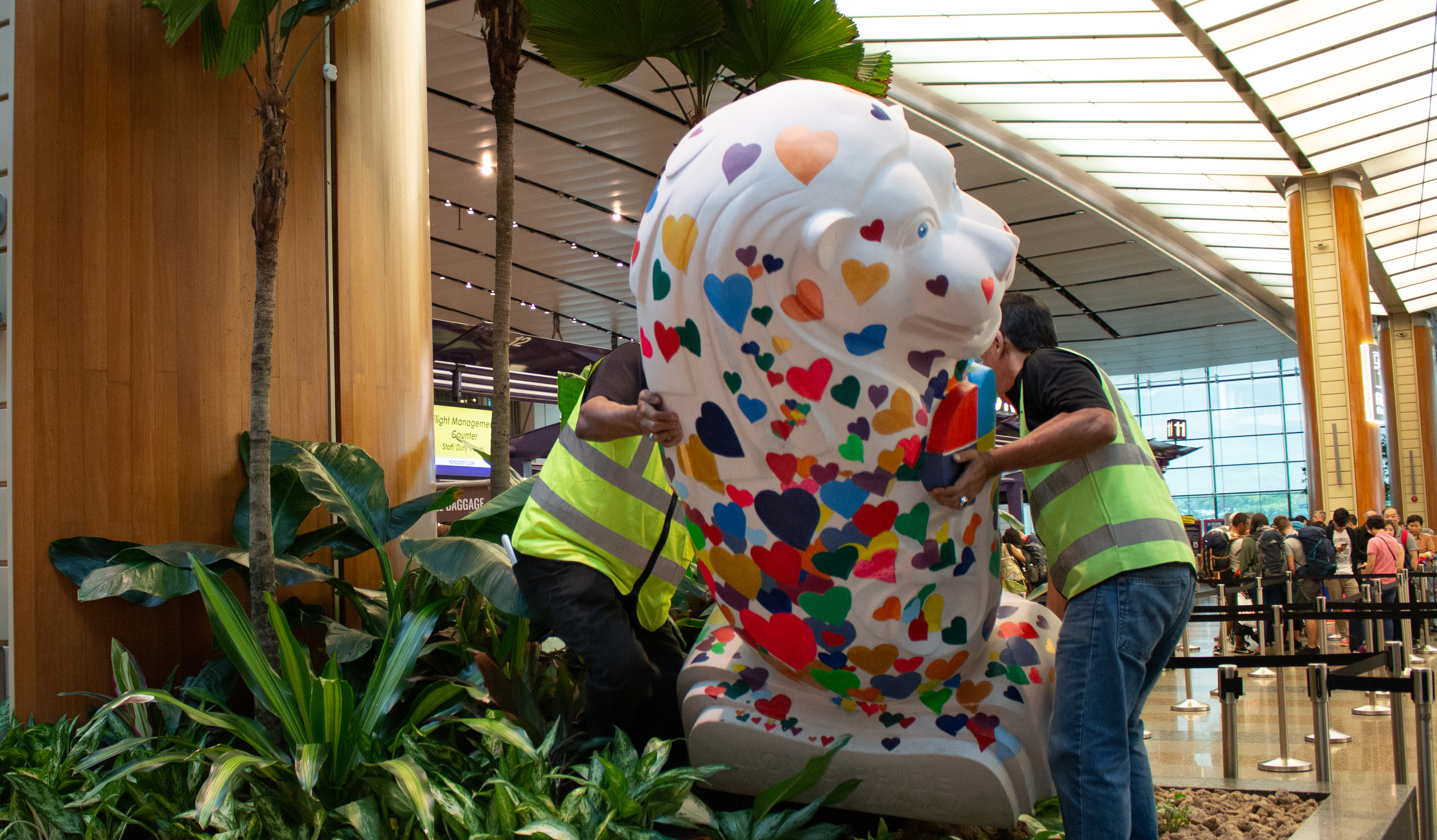 The 'Art From The Heart' Merlion being moved in for display at Changi Airport, Terminal 2
From 1st to 15th October, the eight Merlions will be displayed across Terminal 2's departure hall. Thereafter, they will be moved in to Terminal 1's departure transit hall, to bring delight to more passengers.
In addition to the Merlion displays, a community art workshop was also held on 5th October, at the Terminal 2 departure hall, where visitors could purchase a Merlion painting kit, to paint and decorate their very own miniature Merlion to bring home. Proceeds from the painting kits were also donated to President's Challenge..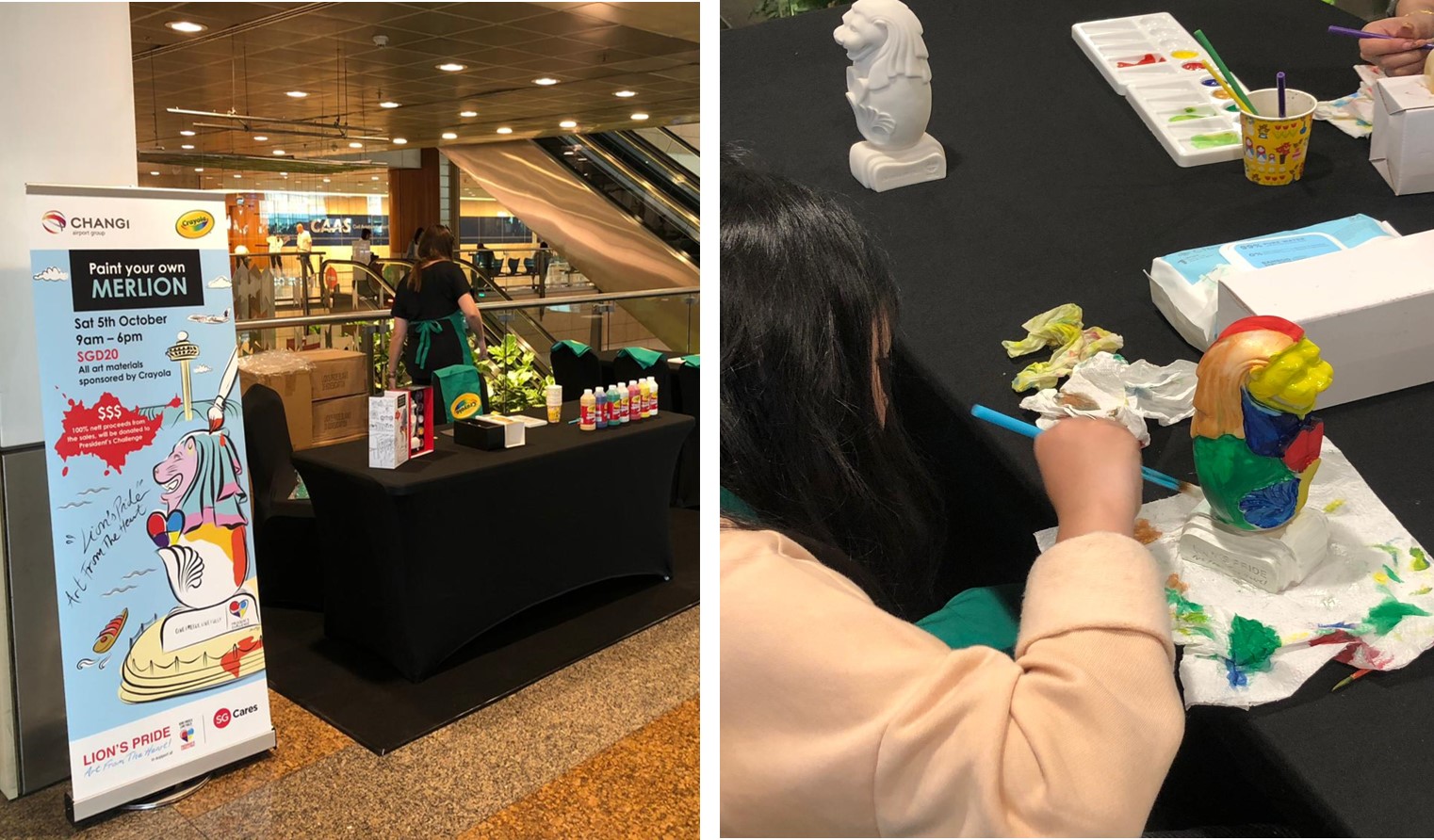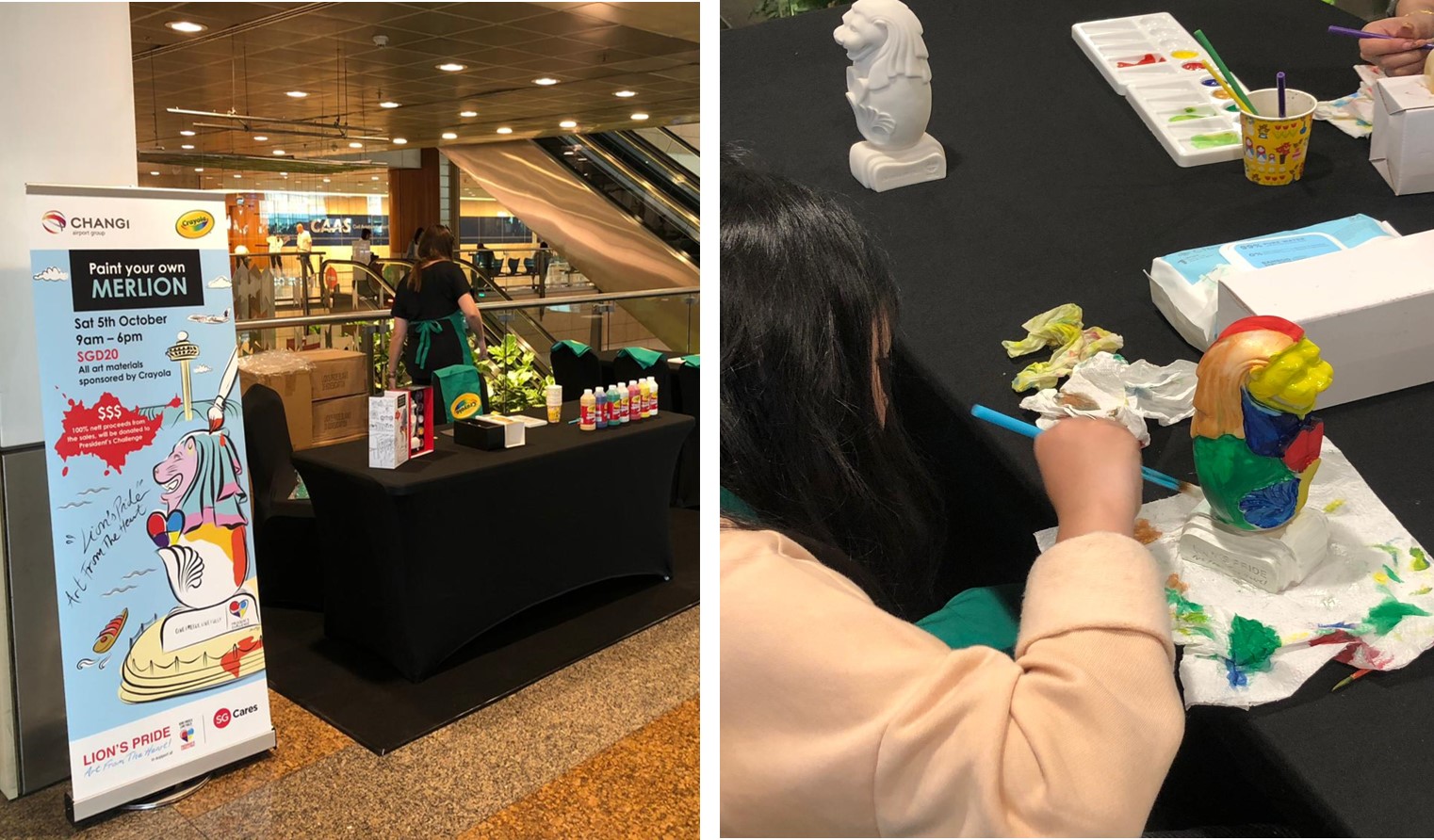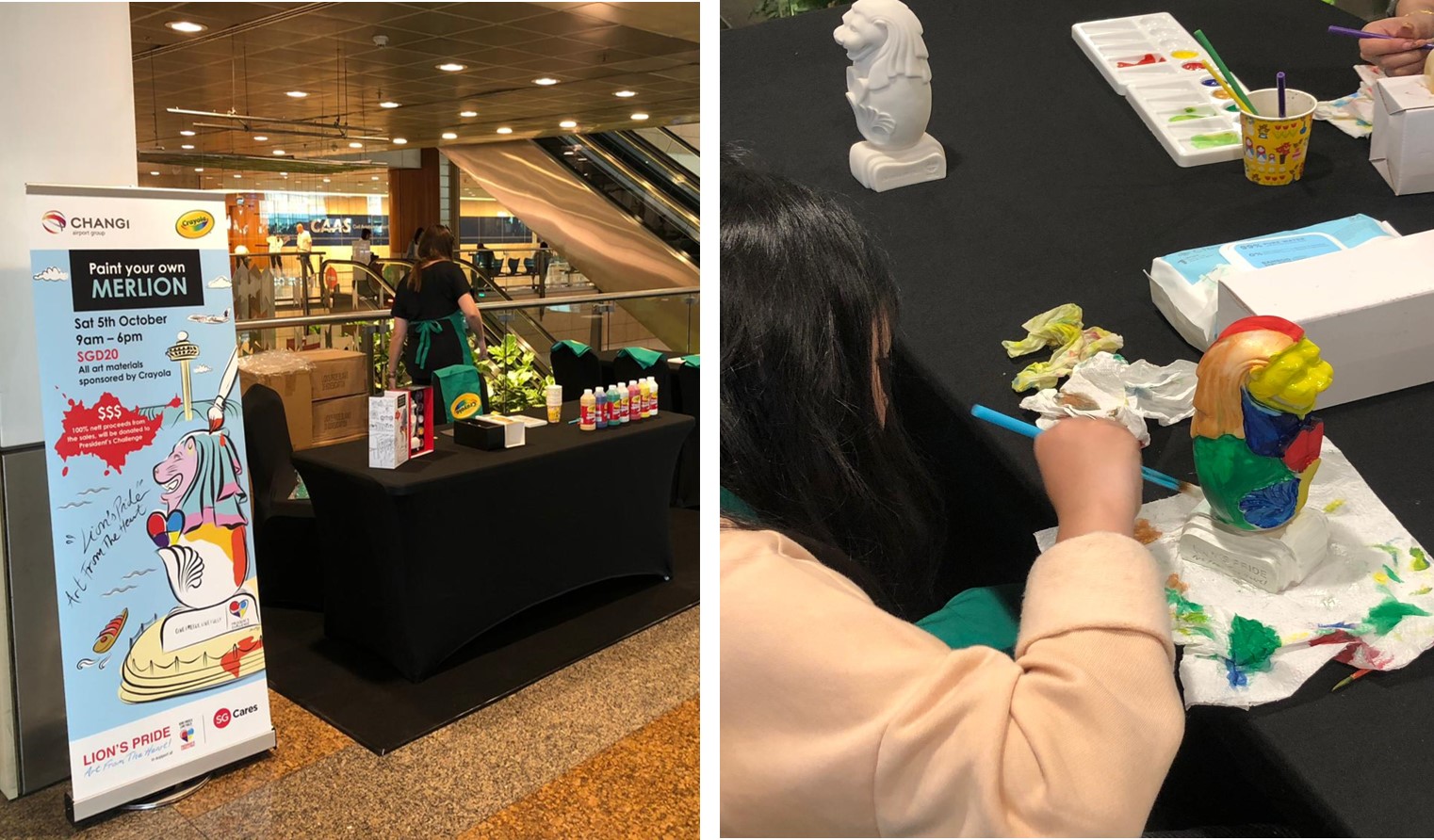 Children painting their own Merlions at the community art workshop on 5th Oct
For passengers who wish to contribute further to President's Challenge, they can also purchase a replica of the Merlions from any Discover Singapore shop in the terminals, or from the iShopChangi website.