Fresh, innovative ideas take stage at Changi's 'Pitch It! 2019'
Over 60 pitch proposals by more than 300 tertiary students were submitted in a competition for the winning spot on Changi Airport Group's (CAG) inaugural innovative marketing case competition, 'Pitch It! 2019'. A collaboration with the National University of Singapore's (NUS) Communication and New Media (CNM) Society, the competition aims to harness new insights and ideas, while also helping tertiary students gain practical working experience and skills.
Kicking off the competition, students were tasked with a marketing challenge – How can CAG acquire 100,000 new members into the Changi Rewards loyalty programme? The winning pitch had to be innovative, research-driven and well-thought.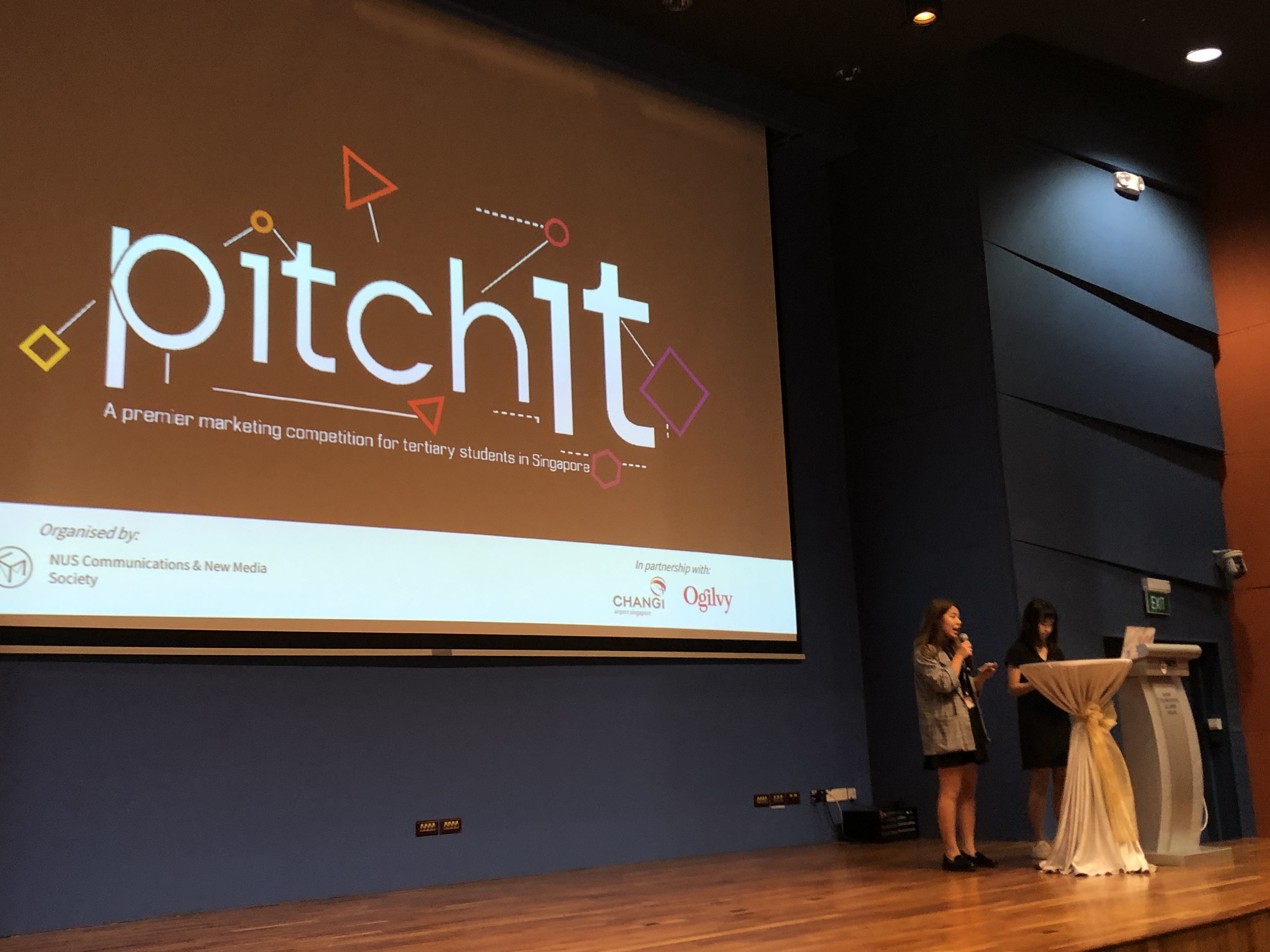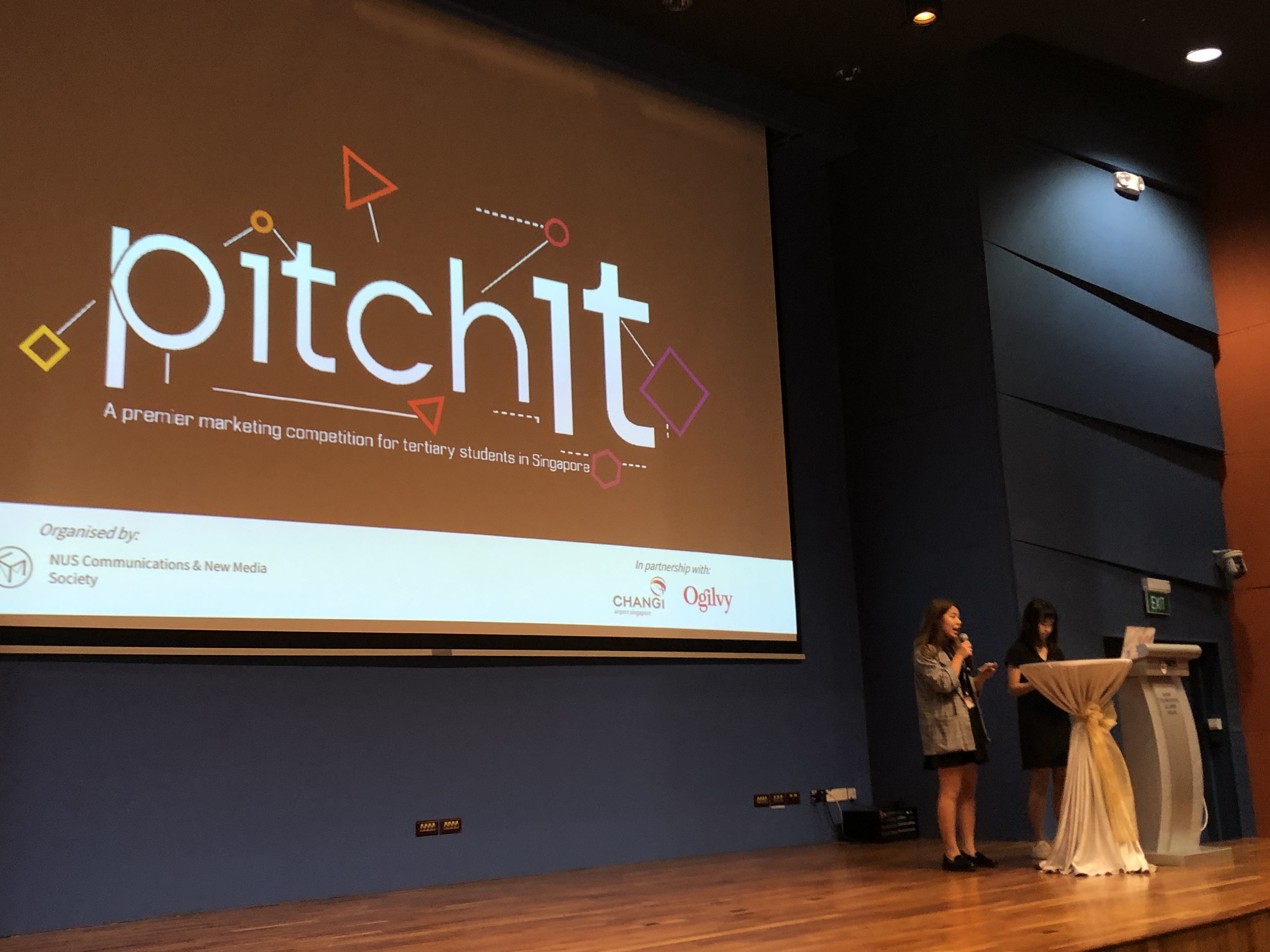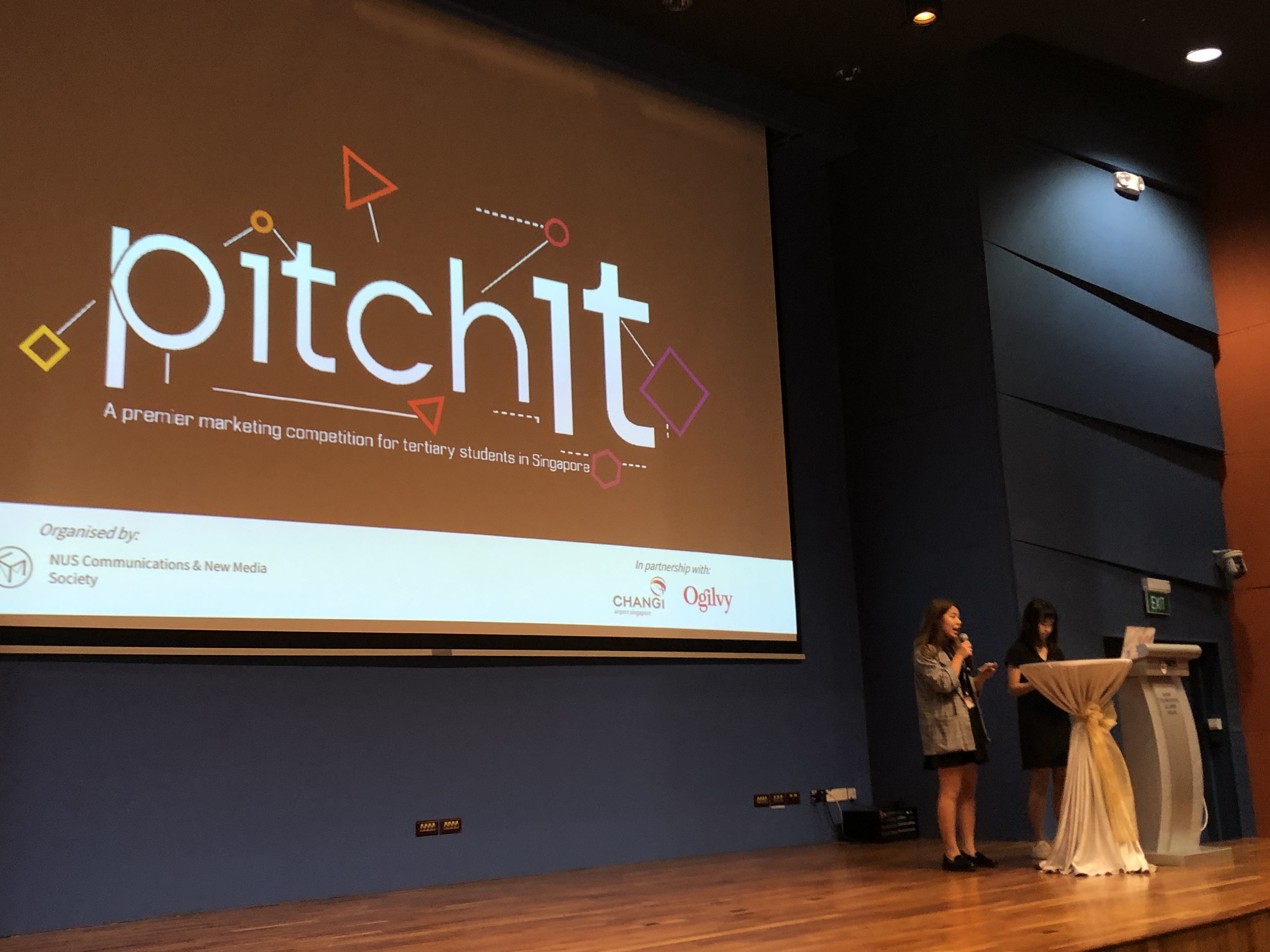 A briefing was held at the Shaw Foundation Alumni House Auditorium on 9 September 2019 to give participants a background of CAG and Changi Rewards.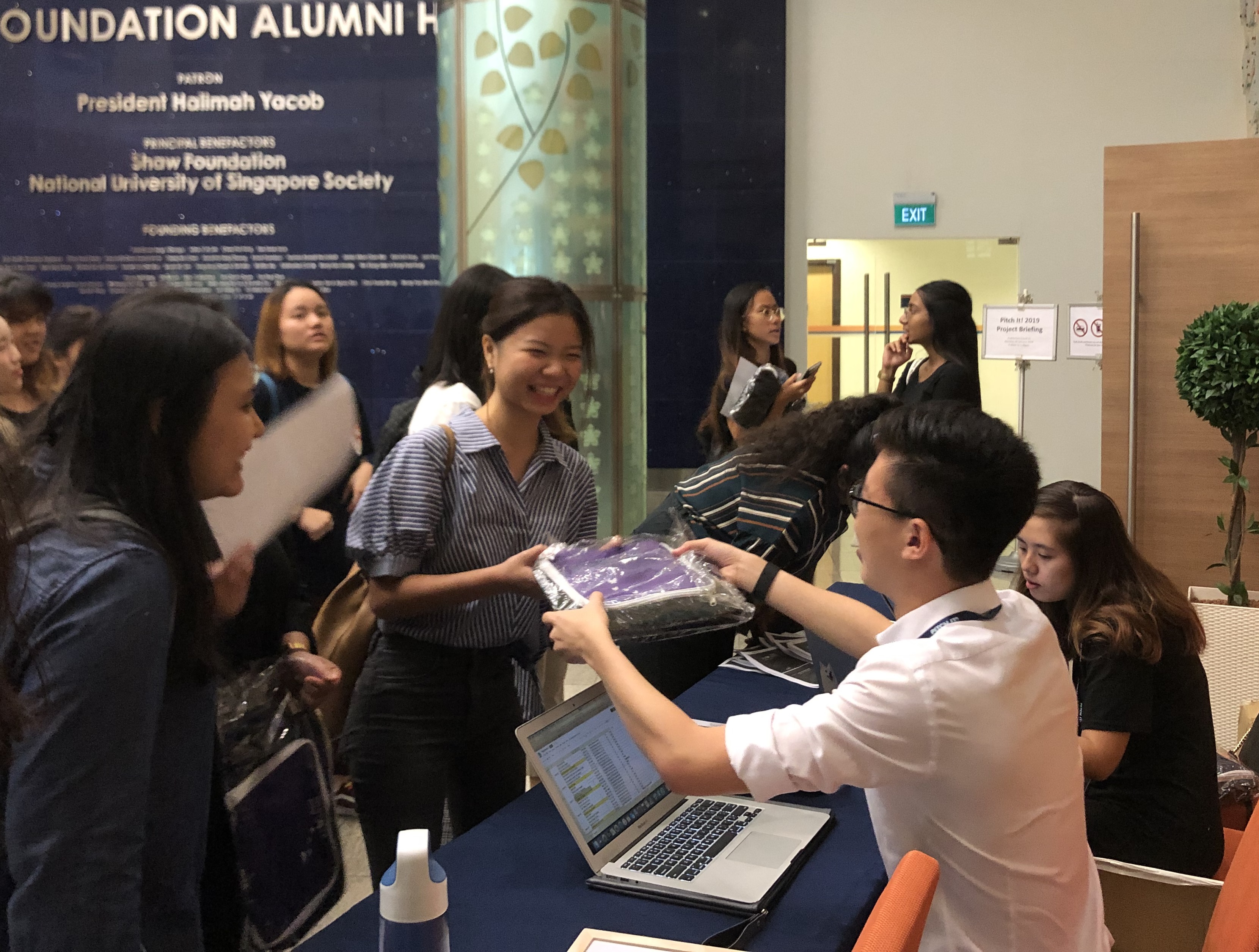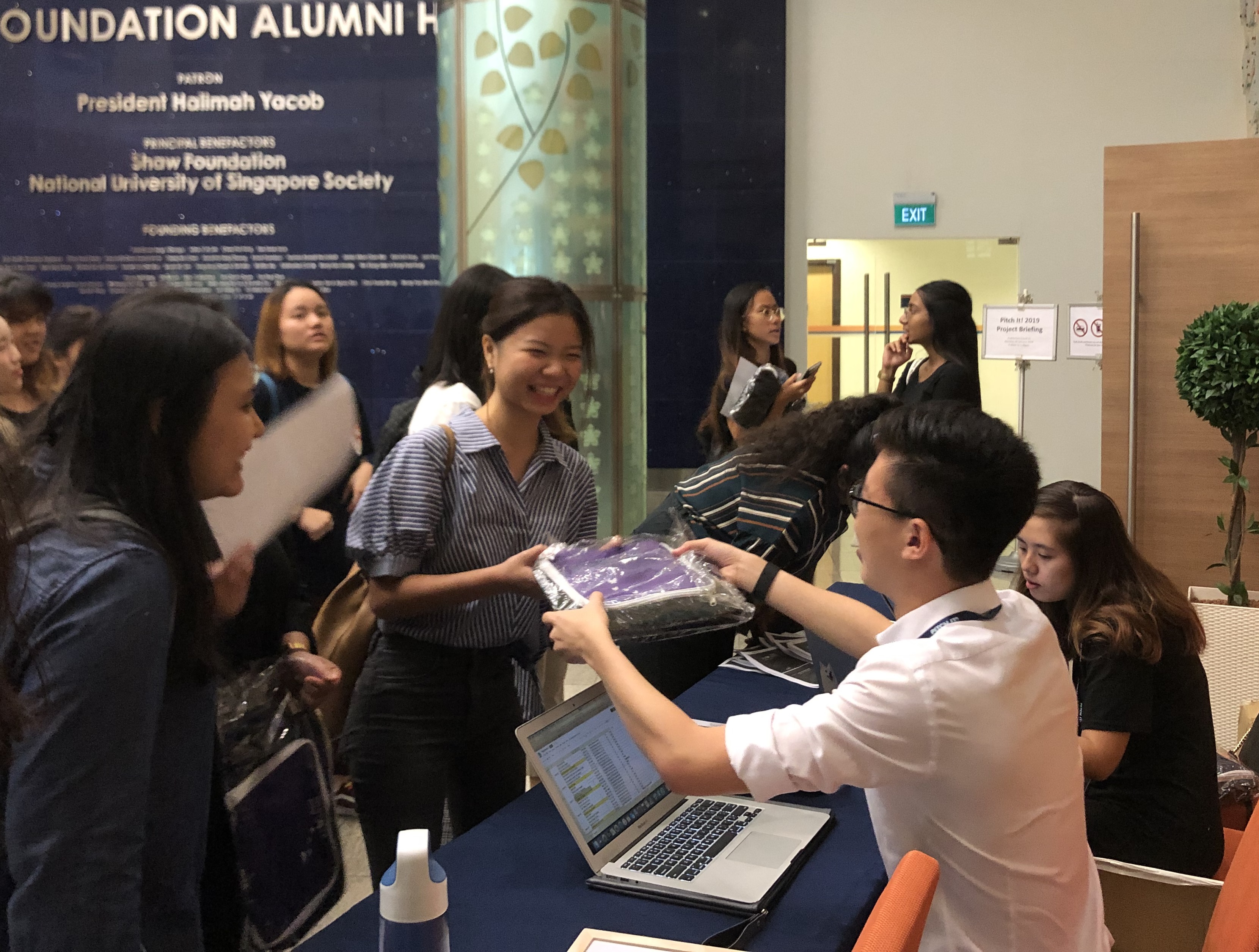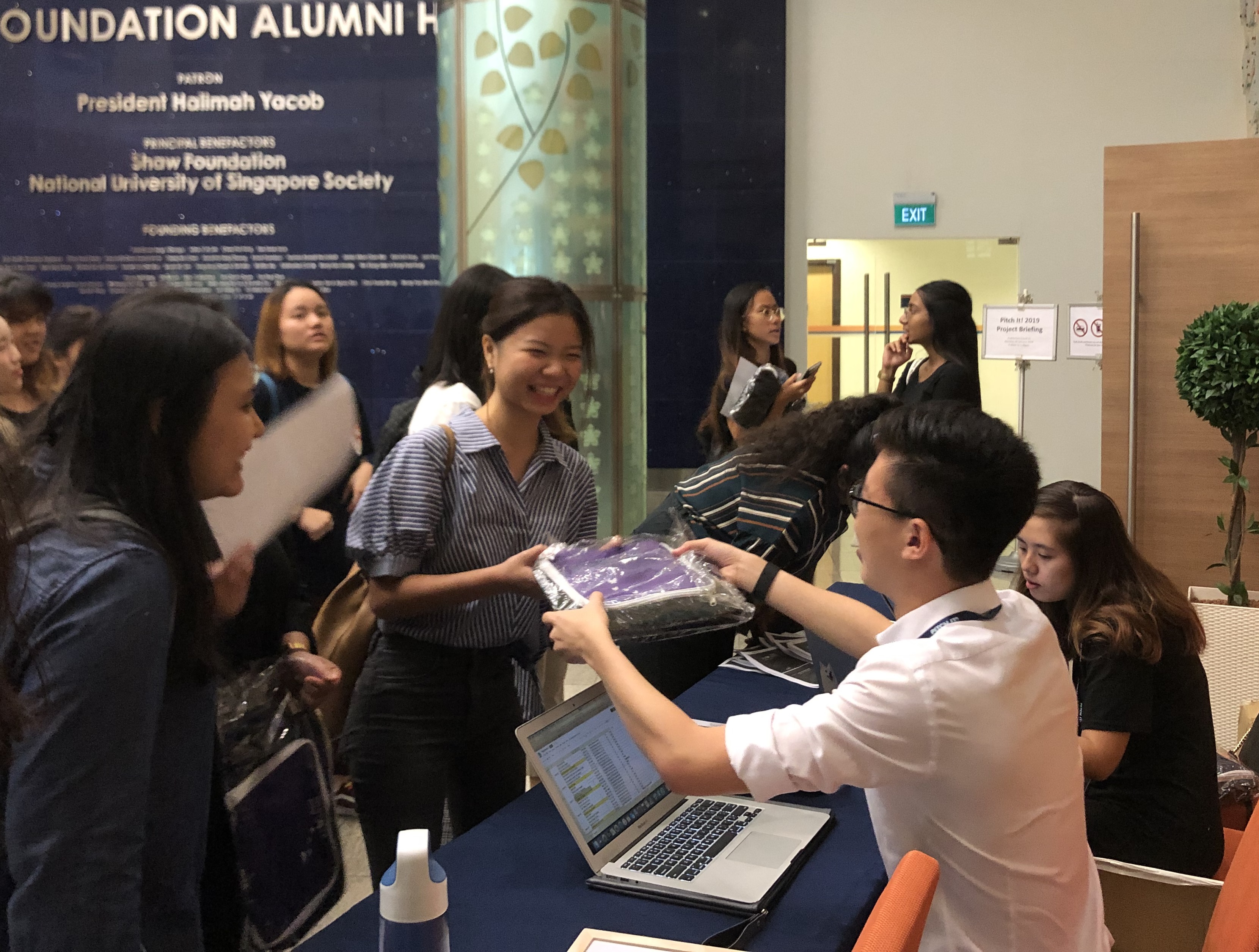 Excited participants receiving a Changi Rewards welcome pack at the briefing. 
Innovative ideas took the stage
Before even making the cut for a chance to present their ideas, participants had to first impress the judges with their main idea. Many came down to Changi Airport to conduct research surveys with visitors and travellers to gather real data.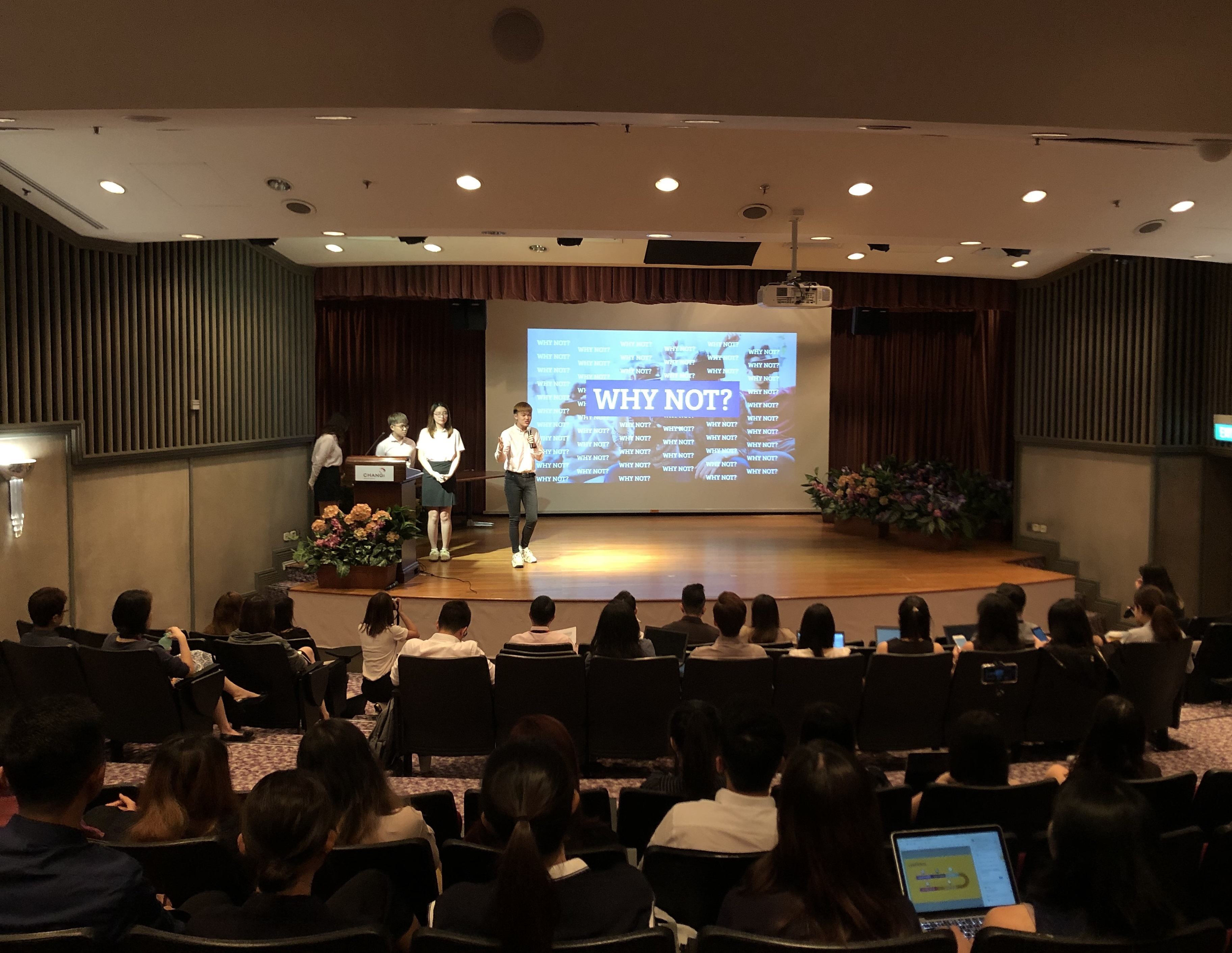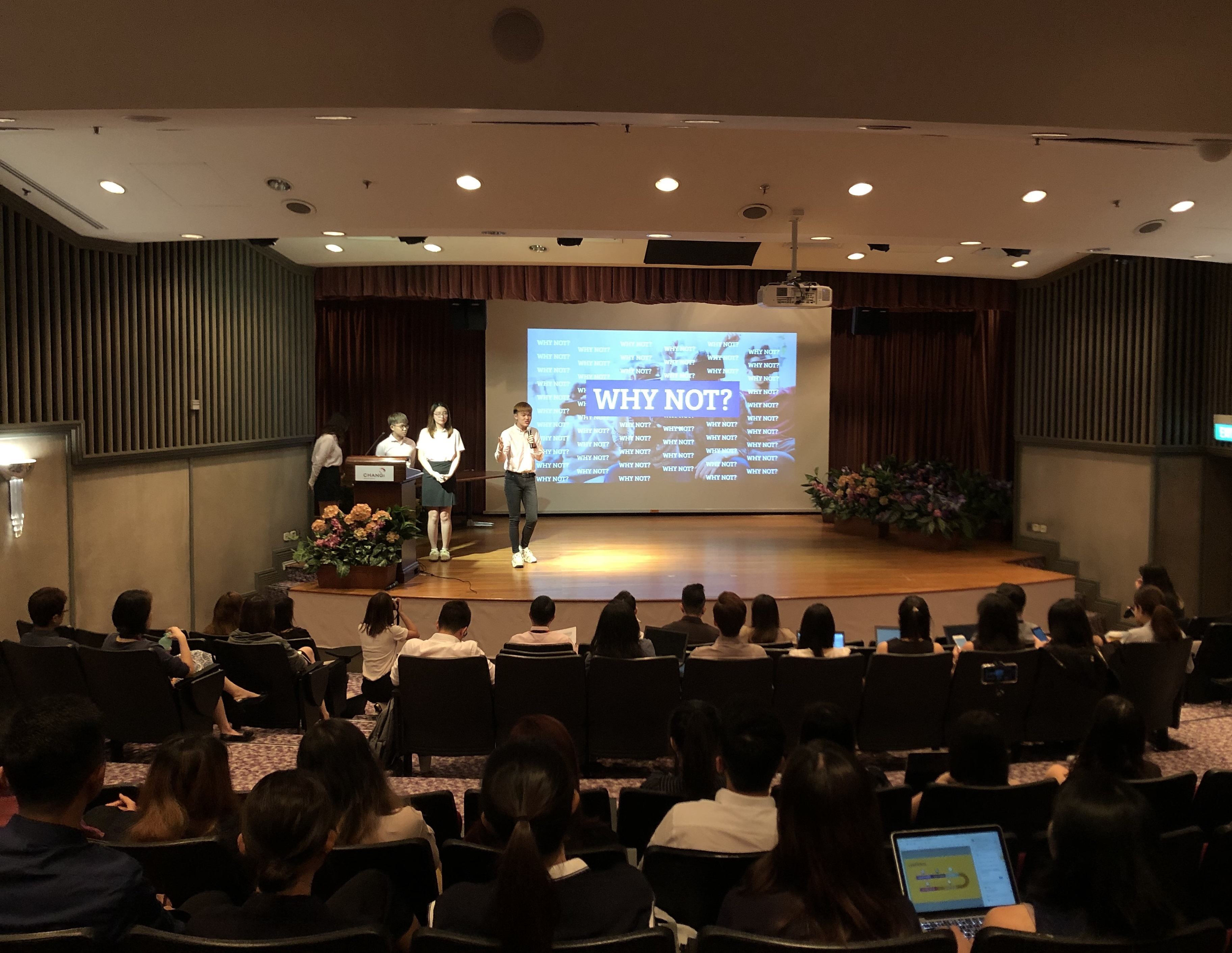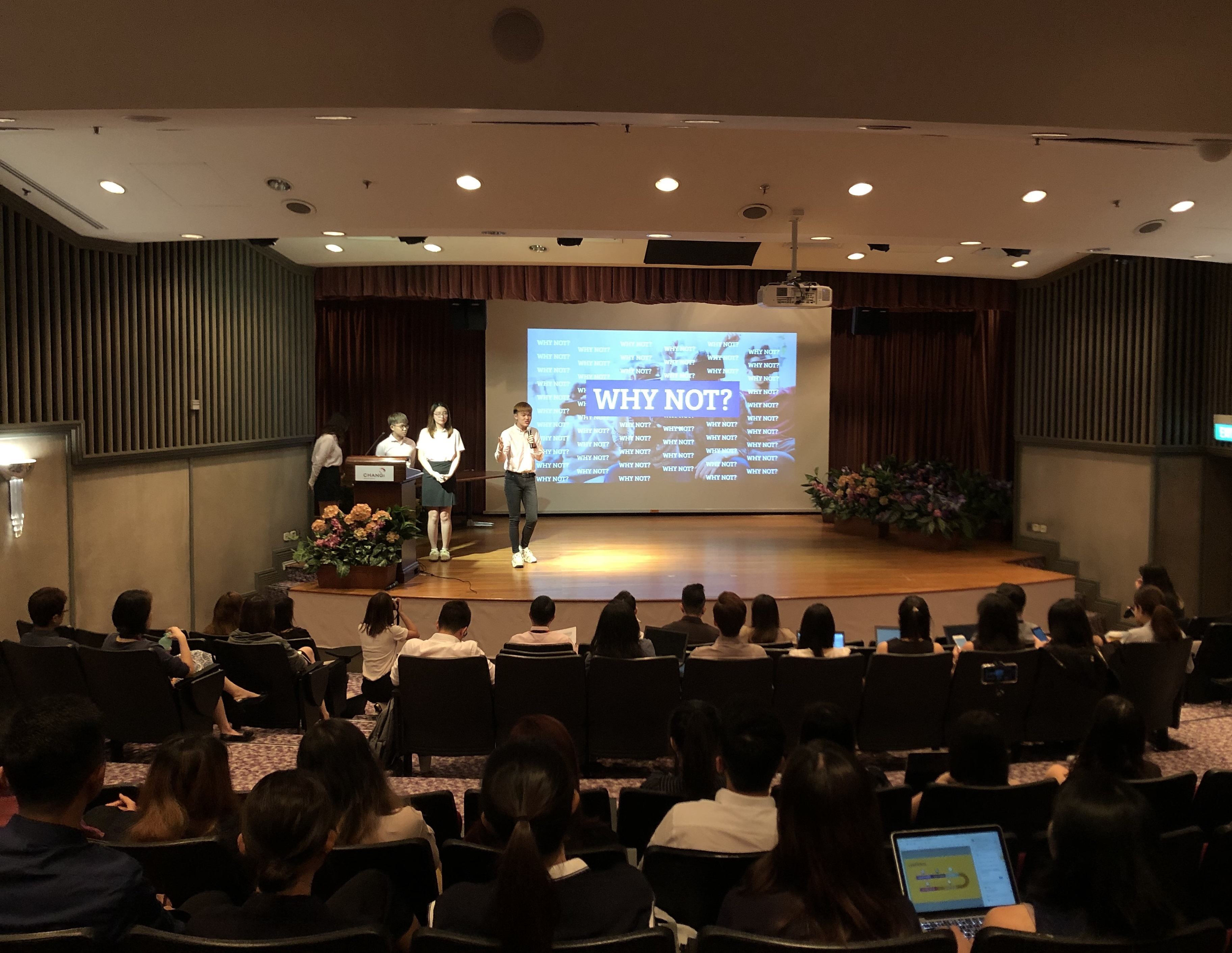 The journey culminated on 4 October 2019, where the top five teams presented their ideas at the CAG Auditorium.
Competition was intense, with many compelling proposals. The top five teams stood out for their original ideas, such as bringing personalised experiences through gamification. One team had the idea of categorising members into four tribes – 'Fashionista', 'Foodie', 'Explorer' and 'Techie' – based on their personality and preferences. With this categorisation, members will be able to complete quests designed specifically for each tribe, earning Changi Rewards points while doing so. For example, a member of the 'Foodie' tribe will receive food recommendations at the airport and be treated to exclusive food-related workshops at Changi.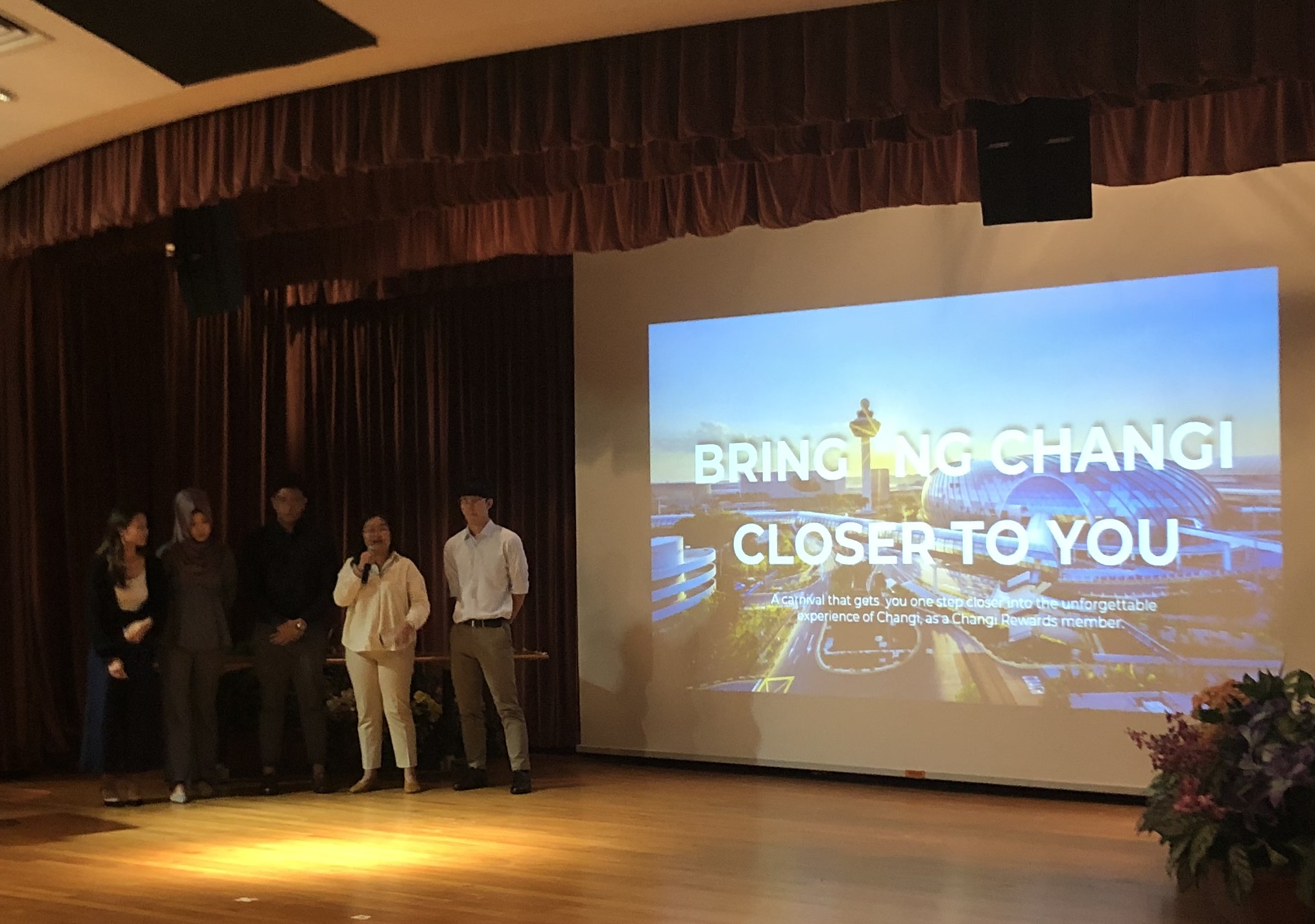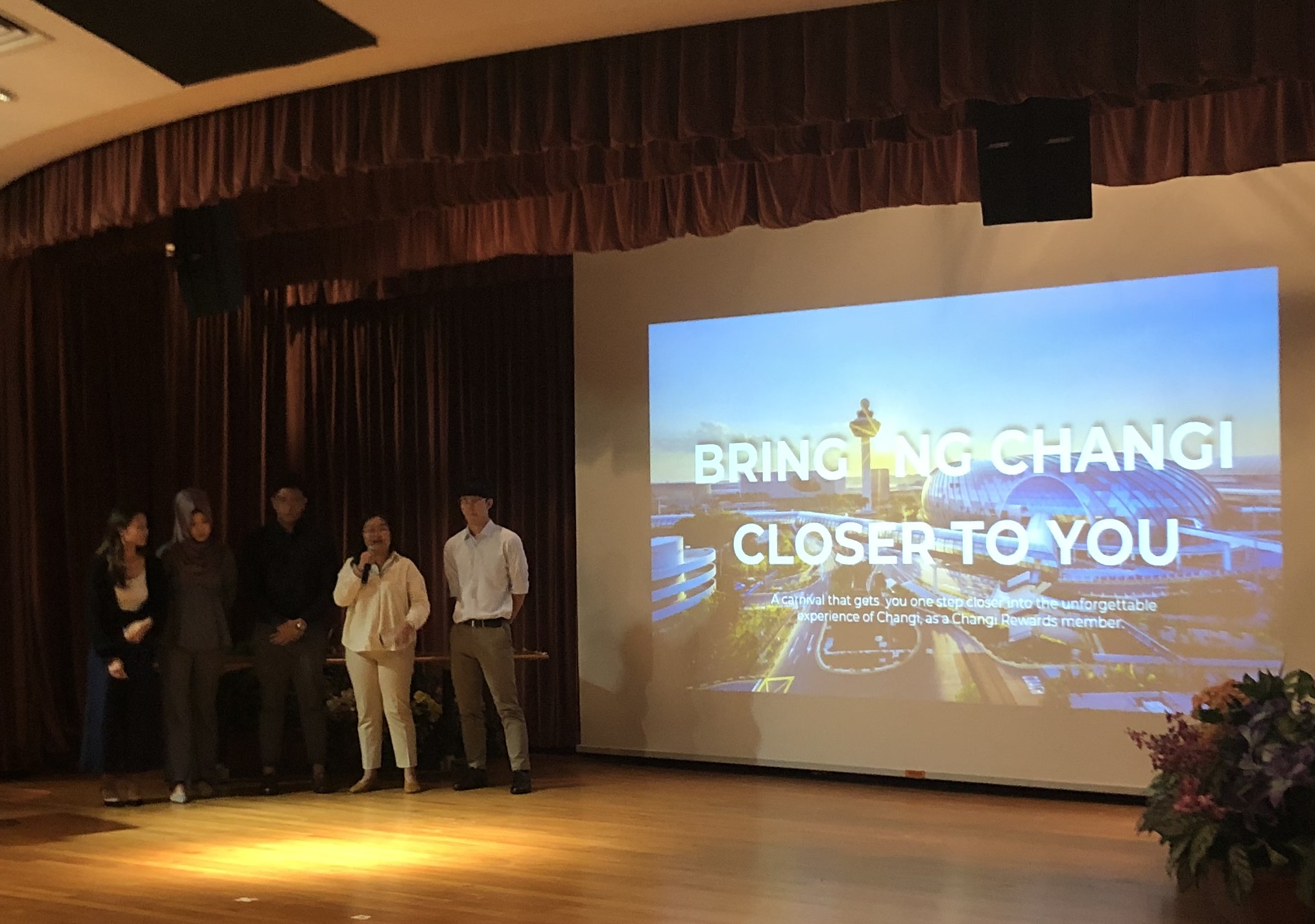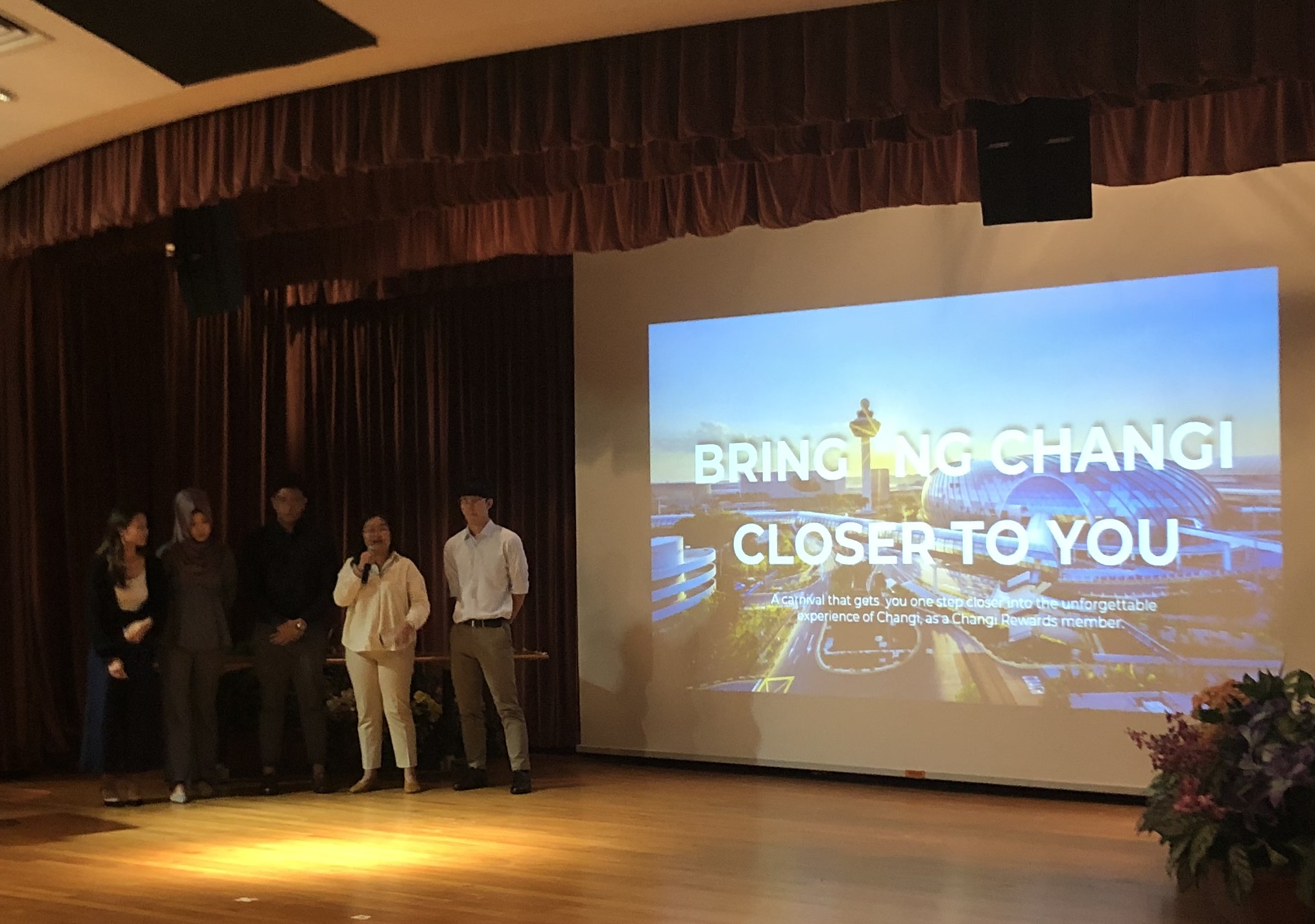 A group of students from Republic Polytechnic, the winning team won the judges over with their big idea. 
After a nail-biting round of question and answer by the judges, the winning team took home the top prize with their idea of bringing Changi closer by delivering the quintessential Changi Experience to heartland locations around Singapore through a carnival. Coined "Changival', the carnival would introduce unique airport experiences such as the four-storey-tall slide at Terminal 3, sunflower garden at Terminal 2 and the heritage zone at Terminal 4. The idea was to correct perceptions that Changi Airport is deemed too far to be a shopping and dining destination.
 "We are really excited and pleased to see the amount of passion, energy and creativity from the students. There were refreshing ideas which have excited us and could be explored for future campaigns," said Mr Jeffrey Loke, Senior Vice President of CAG's Pricing and Commercial Strategy division and who spearheads the Changi Rewards loyalty programme. 
"These opportunities are invaluable in preparing our students for a dynamic and exciting profession that requires audience understanding, creativity, and solutions-oriented thinking with a good academic foundation," said Dr Audrey Yue, Head of the CNM Department in NUS.
Apart from gaining an experience out of the classroom, the top five teams also walked away with Changi Gift Cards.
"We have received positive feedback from the participants of 'Pitch It! 2019' and are grateful they gained a valuable learning experience," said Charissa Lee, Vice-President of 14th CNM Society.