With almost a fifth of the Changi Airport community working at the airside, staff-friendly measures have been put in place to make sure that they're geared up for the challenge.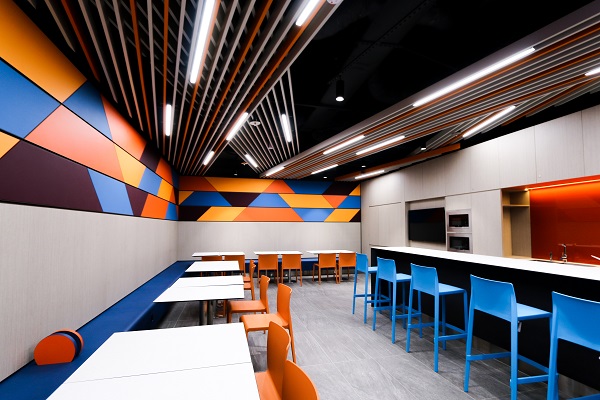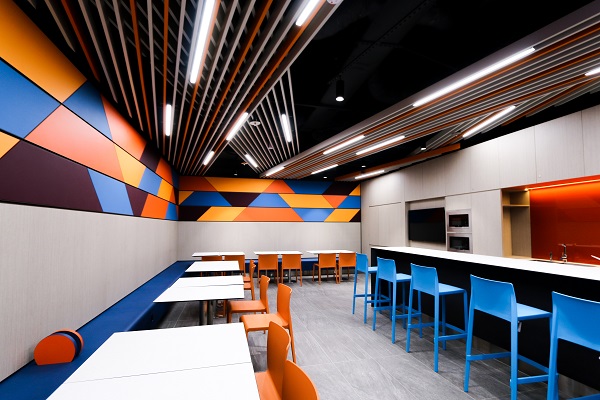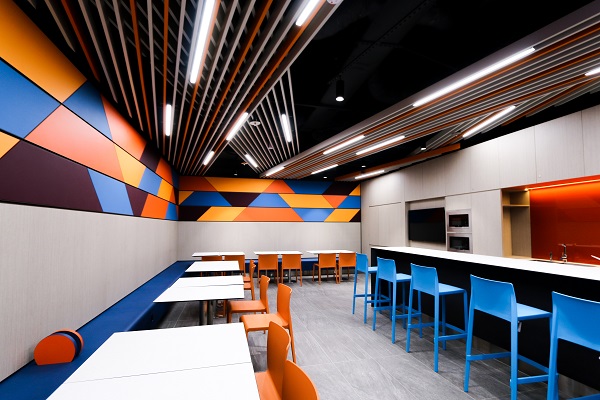 New airside staff lounge features cooking equipment, food vending machines and entertainment features.
The airside community at Changi Airport comprises about 10,000 staff who work tirelessly 24 by 7, on different complex and crucial tasks at the apron, runways and taxiways, and even beyond the airport fences. Every day, they ensure that hundreds of aircraft take off and land safely at the airport. To enhance their work environment, some key enhancements for their wellbeing have been put in place.
Changi Airport's Vice President of Airside Management, Mr See Seng Wan, says, "As passenger numbers continue to grow at Changi Airport, it is important for the airside team to regularly look at how we can enable our airside community to deliver their very best. They play a vital role in Changi Airport's journey to be the world's leading airport by ensuring the safety of aircraft that fly through the airport."
First-of-its-kind Staff Lounge at Terminal 3
A first-of-its-kind, 24-hour airside staff lounge was introduced at Terminal 3 just this month. Built in a former gate holdroom, the lounge has been designed as a facility where airside staff from the various companies can gather to relax and connect.
Aptly named RECHARGE, this colourful space boasts a pantry, comfortable seating, two vending machines -  one of which serves hot meals, and a laundromat. There are also other entertainment activities like table soccer and air hockey to keep staff entertained during their rest times. There are plans to introduce similar facilities at the other terminals in time to come.  
Improving ergonomics and productivity
Traditionally, wheelchairs and strollers that are not checked in need to be manually transported by the ground handlers onto the plane.  This involves moving these items from the aerobridge to the tarmac via a staircase, before being loaded onto the aircraft. This can take several trips and is physically demanding for staff.
At Terminal 4 (T4), this heavy lifting is now facilitated with technology. There is a small freight elevator, more commonly known as the dumbwaiter, at every gate.  This enables the ground handlers to move all such items from the boarding gate more effectively. Inspired by the use of dumbwaiters in the food and beverage industry, this 1.2-metre cargo elevator can handle a maximum of 200 kilograms in a single trip, equivalent to two wheelchairs and three strollers.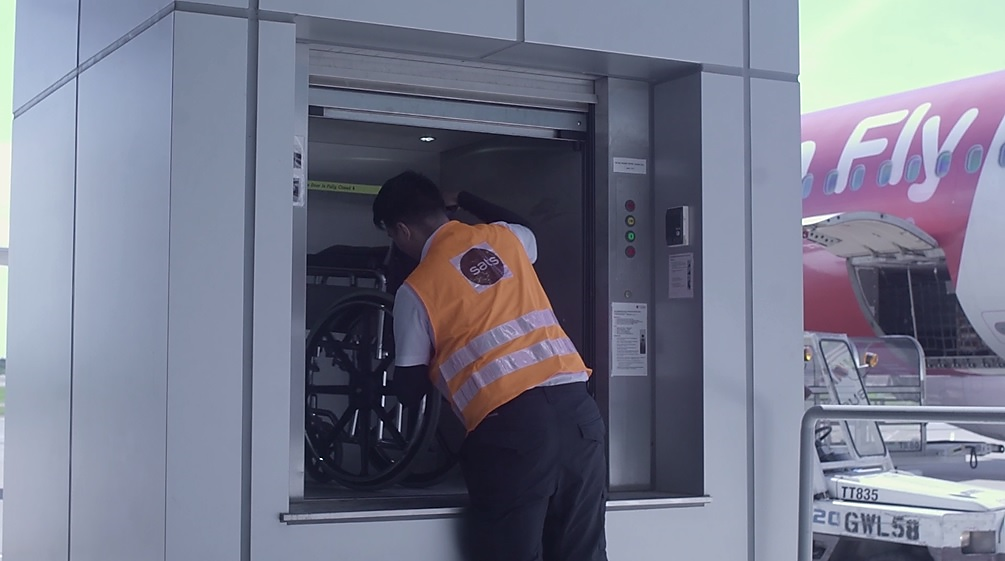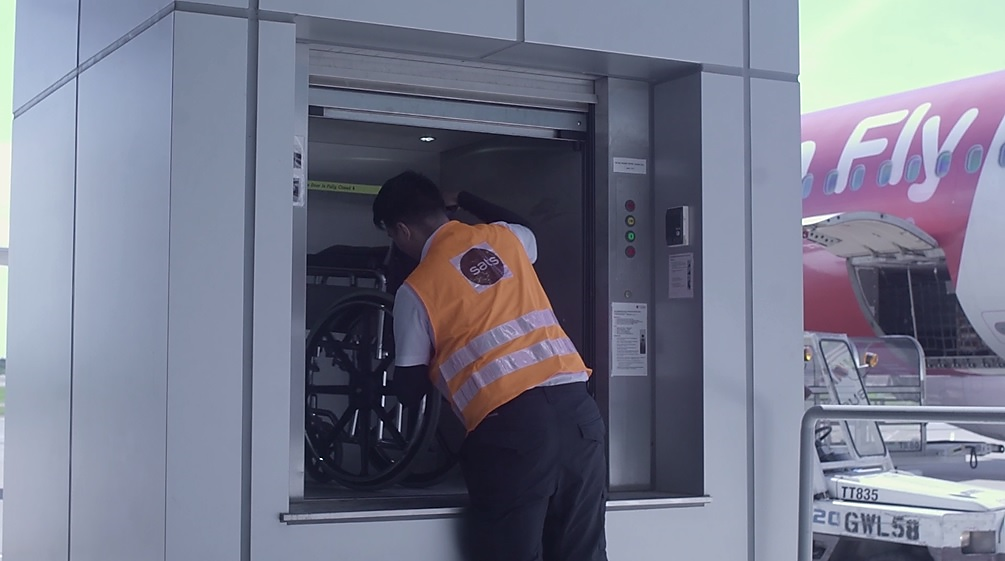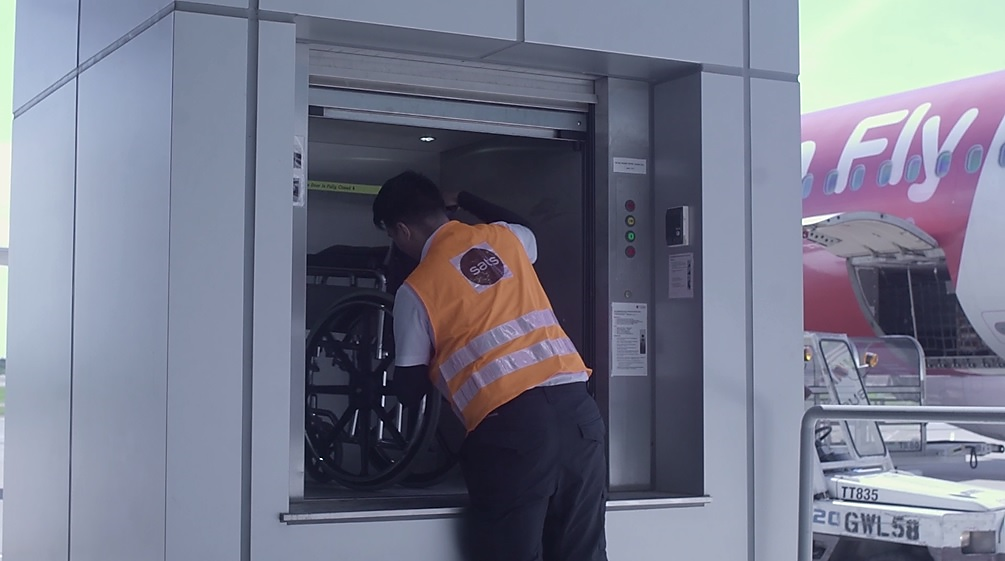 The new dumbwaiters reduce the physical demands of ground handlers who used to manually carry wheelchairs and strollers down to the tarmac.


More lunch choices
Staff working at the airside may be a distance away from lunch options and rest areas in the transit and public areas of the terminals, depending on where they are deployed. To ensure that these staff can get proper hot meals, a food truck selling drinks, quick bites and local favourites such as fried rice and bee hoon has been introduced on-site.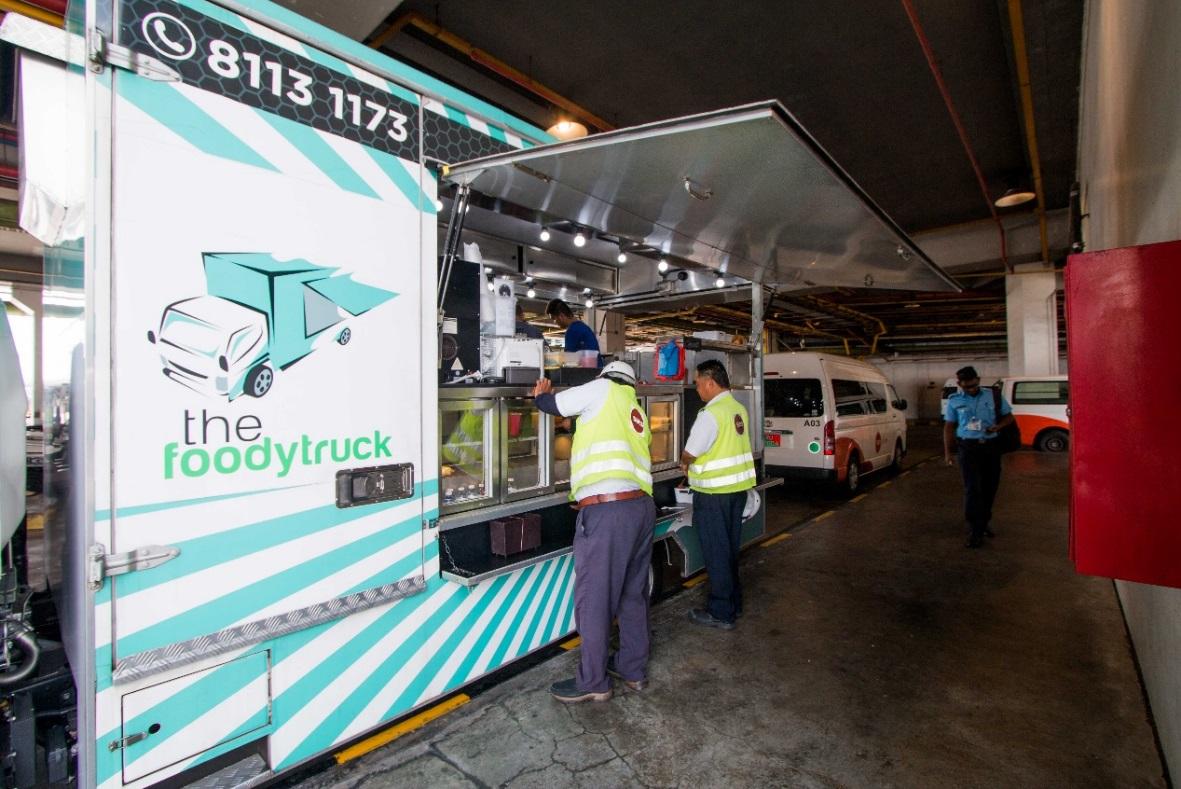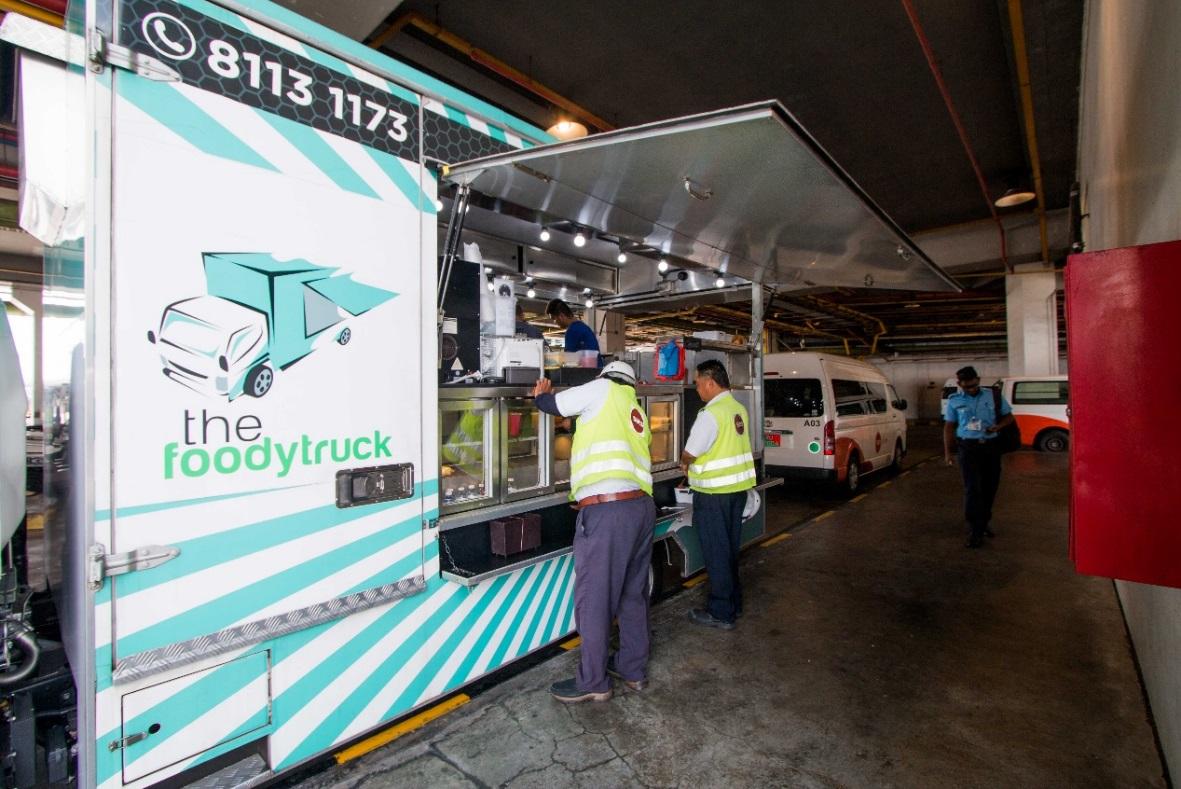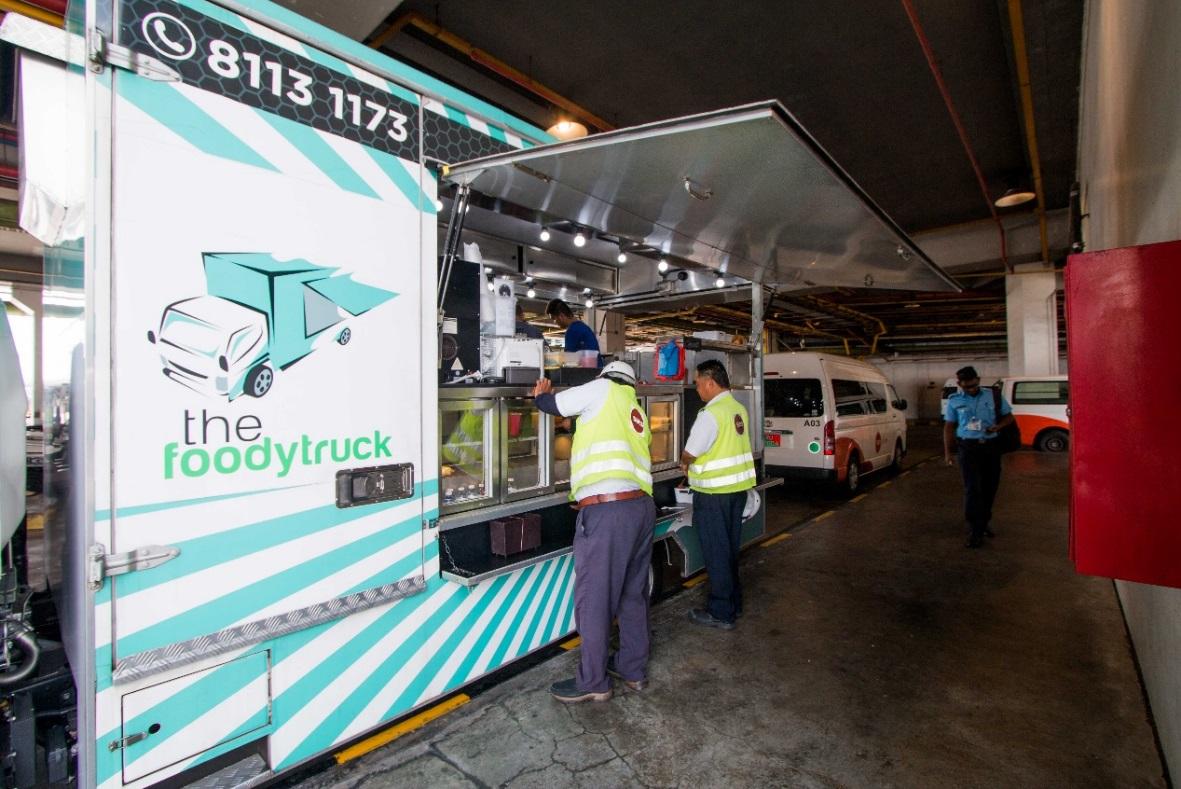 The Foodytruck is typically parked at sheltered spots near the airside staff rest areas, away from the elements of weather.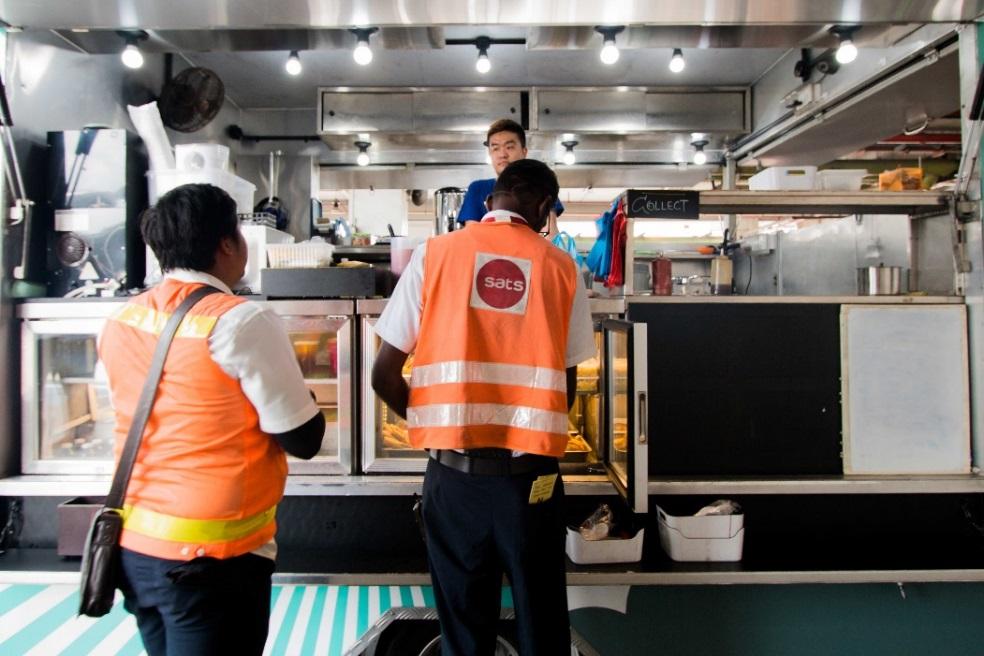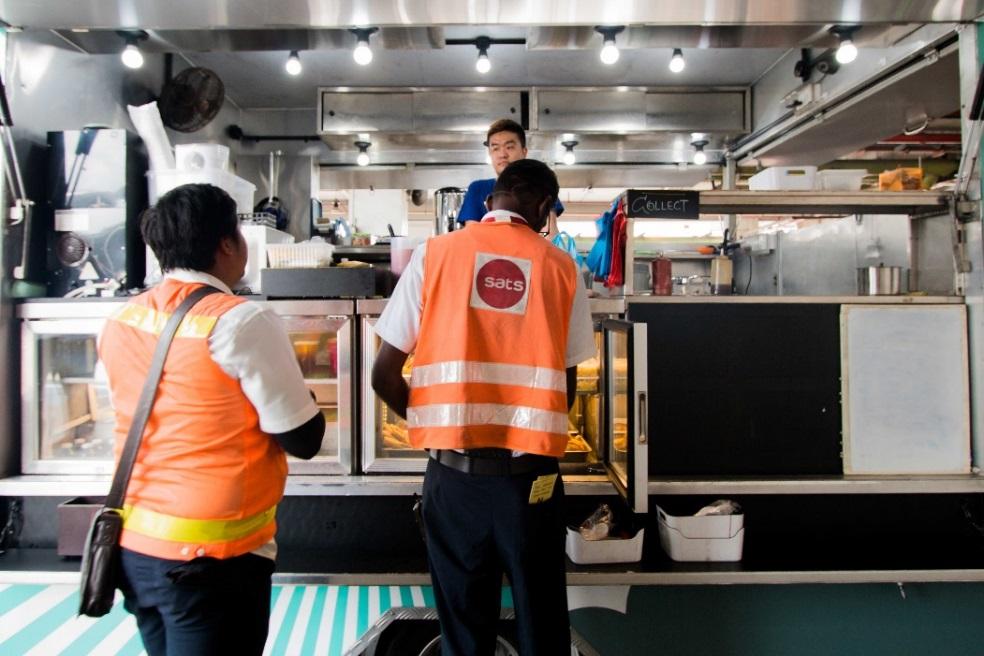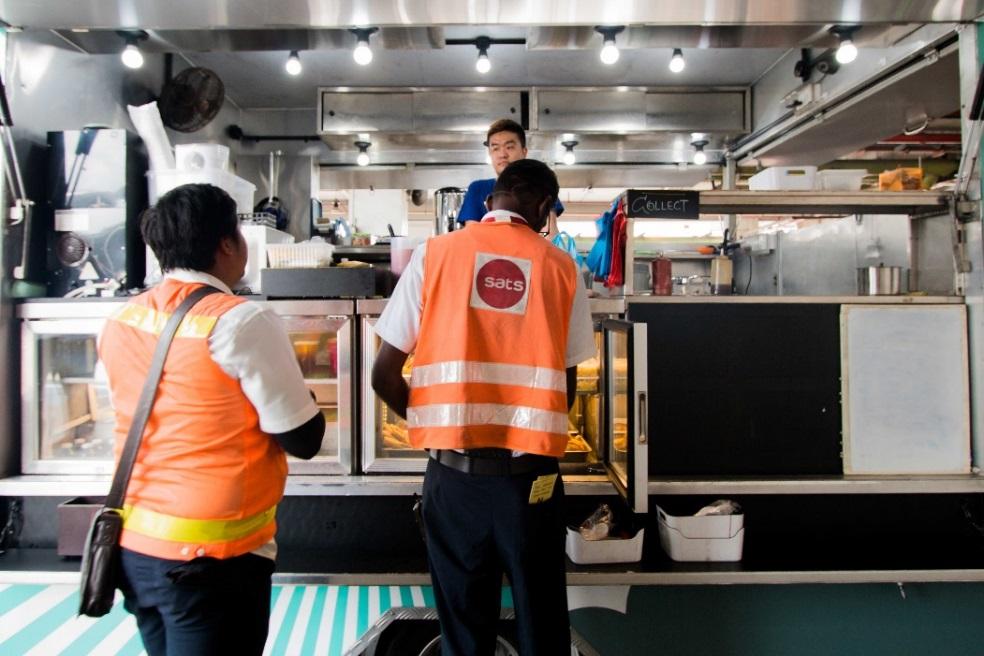 The mobile Foodytruck offers easy lunch takeaways including drinks, quick bites and local favourites.
Alternating between two locations at T4 and Gate F33 between 11.30am and 1.30pm during weekdays, the food truck has been very well-received by the airside staff. This food truck also complements the Delta Café situated at the airside at Terminal 1.