Helping Partner Airports Fulfil their Potential
Ever since Changi's Terminal 1 became operational in 1981, the number of passengers passing through its doors has grown steadily from eight million a year to over 62 million per annum in 2017.
At the same time, requests for Changi Airport to provide consultancy services to airports around the world also increased. In 2004, Changi Airports International (CAI) was established to spearhead consultancy and management projects, as well as global investment opportunities. Today, CAI is a leading investor, consultant and manager in the global aviation market.
CAI takes a holistic approach, offering  strategic solutions that span from  hub and route development, commercial and retail development, operational efficiency and service quality, airport planning and engineering, to human capital development, and integrated management.
To date, CAI's footprint extends to more than 50 airports in over 20 countries across the globe.
Engaging local partners to enhance Japan's Fukouka Airport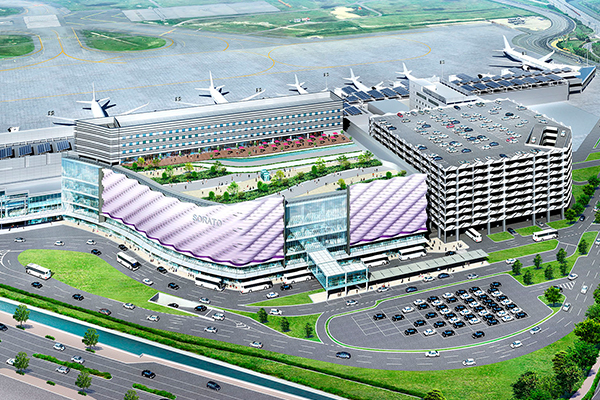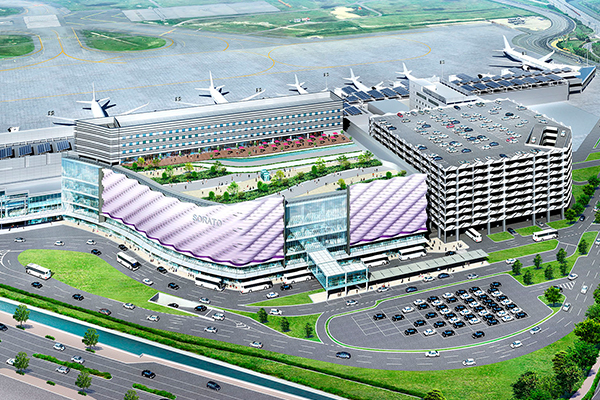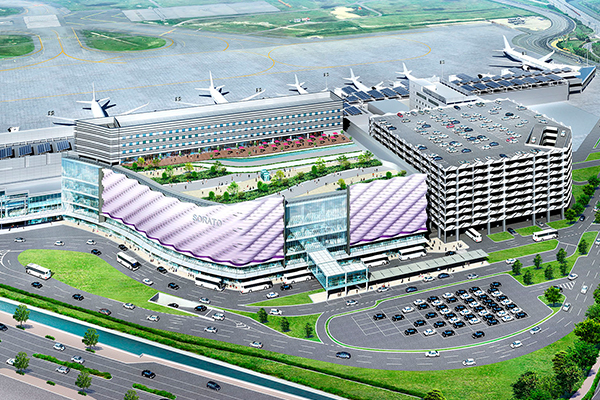 Artist's impression of revitalised Fukuoka Airport
In August this year, CAI and its partners won the contract to revitalise Fukuoka Airport in Japan. The other partners in the consortium include Fukuoka Airport Holdings, Nishi-Nippon Railroad, Mitsubishi Corporation and Kyushu Electric Power.
The consortium has been tasked to revitalise Fukuoka Airport and its surrounding areas, unlock its potential as a key transport hub in the region, with the long-term aim of stimulating Kyushu's economy through trade and business activities.
Plans are being put in place to transform Fukuoka Airport into the airport of choice for passengers and airlines. It has also set its sights on garnering a five-star rating from Skytrax. 
To grow the airport's flight network, the consortium will be introducing simplied landing-fee structures and long-term discounts to secure flight routes. Travellers can look forward to a brand new passenger experience with  "Free, Fast and Seamless Fun". The consortium will be introducing a host of enhancements including more efficient services at check-in and security clearance, and surprises with the retail, food and beverage options, and on-site entertainment.
The consortium is now preparing to take over operations of the Airport from 1 April, 2019.
Gearing up Sochi International Airport for the 2014 Winter Olympics
Sochi International Airport is one of four airports in Southern Russia that CAI invested in in 2012. Anticipating increased passenger traffic during the Winter Olympics in 2014, CAI worked with its partners to enhance the airport's infrastructure and services ahead of the global event.
Some of the improvements included a new 10-gate passenger gallery, a 4,000 sqm VIP terminal, the largest of its kind in Russia, and new world-class duty-paid and dutry-free shops. This enabled the airport to serve a record 370,000 travellers in the Winter Olympic month of February 2014 — three times its average passenger traffic. Despite stretched airport resources,  over ninety per cent of flights at the airport were on time.
Today, it continues to serve large groups of passengers attending major international events at Sochi, such as the annual F1 Grand Prix and this year's FIFA World Cup.
Sochi International Airport was recently voted "Best International Airport by Size and Region, Europe" and "Best Airport by Region, Europe" for the third consecutive year, at the Airports Council International Airport Service Quality Awards. On the national level, it continues to be the "Best International Airport" for the forth year running, at Russia's National Airport Infrastructure Show & Civil Aviation.
Reinventing retail experiences at Chongqing Jiangbei International Airport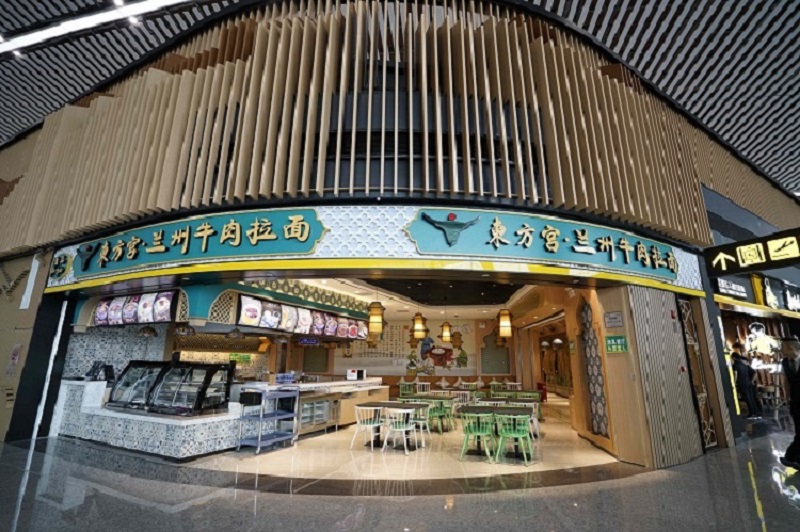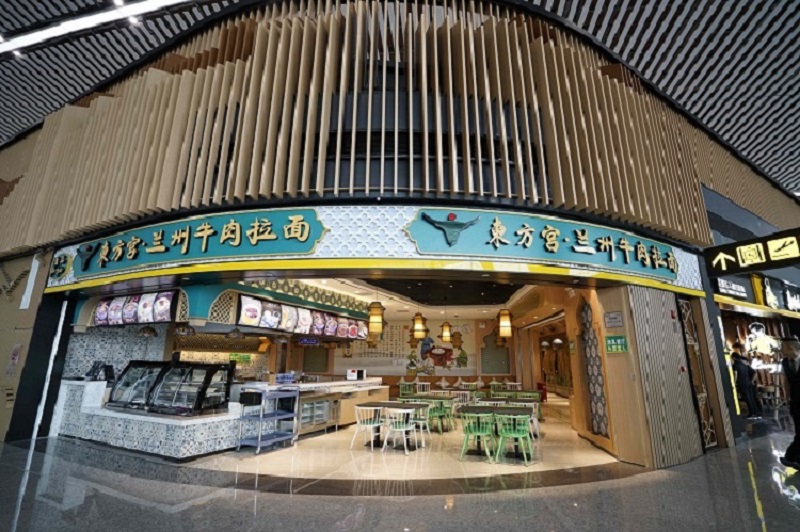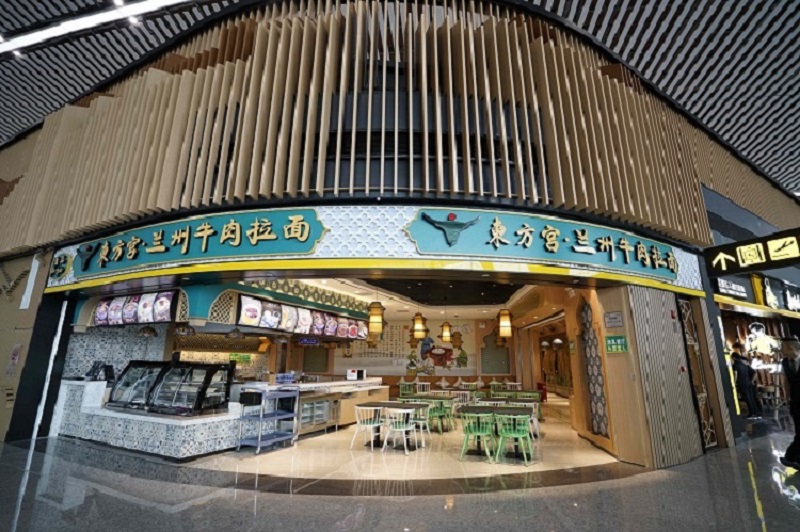 Refreshed F&B outlet in Chongqing Airport
CAI was first appointed by China's Chongqing Jiangbei International Airport in 2008 to consult on the commercial development of Terminal 2A. It worked with the airport to configure the retail layout and product mix to optimise commercial revenue. This resulted in a 30 per cent increase in commercial sales per passenger after the terminal opened in 2010.
In 2011, this partnership was extended to the new Terminal 3A. CAI was engaged to plan the terminal's commercial area of about 35,000 sqm. In August 2017, Terminal 3A was inaugurated with unique shopfronts and products that promoted the city's rich identity. It created a strong sense of place and passengers were spoilt for choice with the extensive selection of top international labels and popular heritage brands.
Chongqing Airport was recently named "Best Airport in Asia Pacific (25-40 mppa)" at the the ACI ASQ Awards.
CAI has been making waves on the global stage, working with our partners to drive growth and efficiency, to realise the unique potential of each airport.