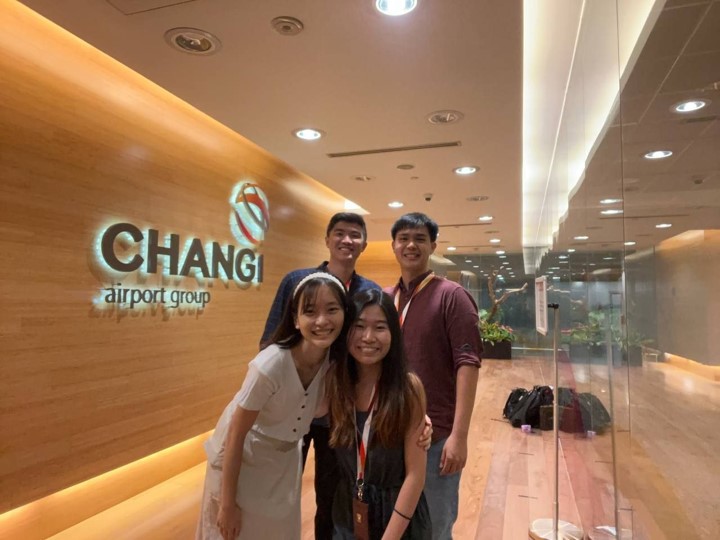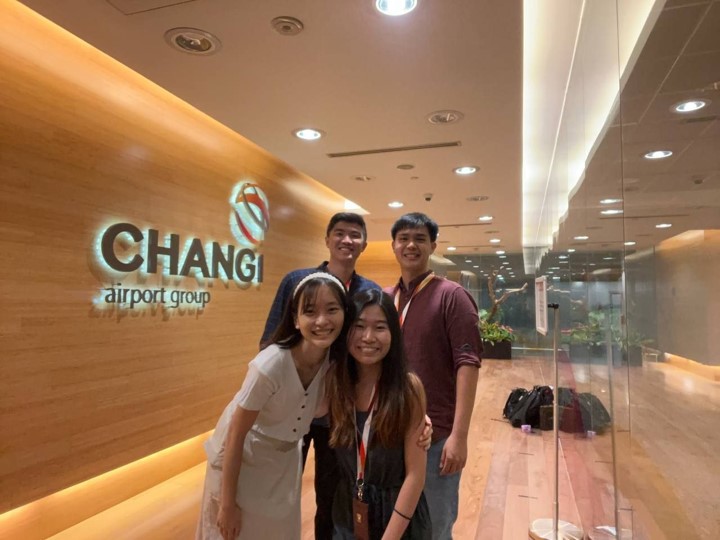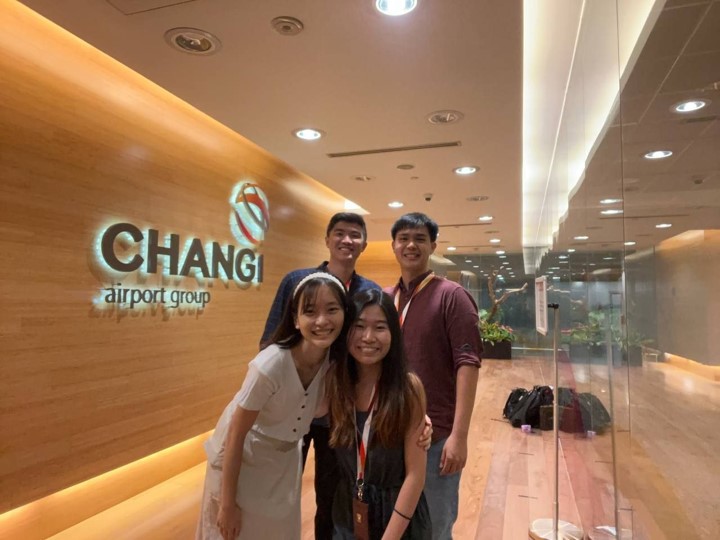 An internship is sometimes viewed as just another credit to complete before graduation, or a stepping stone to a full-time job. 
At Changi Airport Group (CAG), the company seeks to provide more than just that-- to present an opportunity for interns to really get a glimpse into what it's like working in the aviation industry, as well as to contribute meaningfully to the organisation. 
This year, CAG welcomed students from the pioneer cohort of Singapore Institute of Technology's (SIT) BSc (Hons) in Air Transport Management, who embarked on an Integrated Work Study Programme internship with the company. Held over the course of eight months, these seven interns had the opportunity to gain meaningful work experience in the aviation industry while still studying.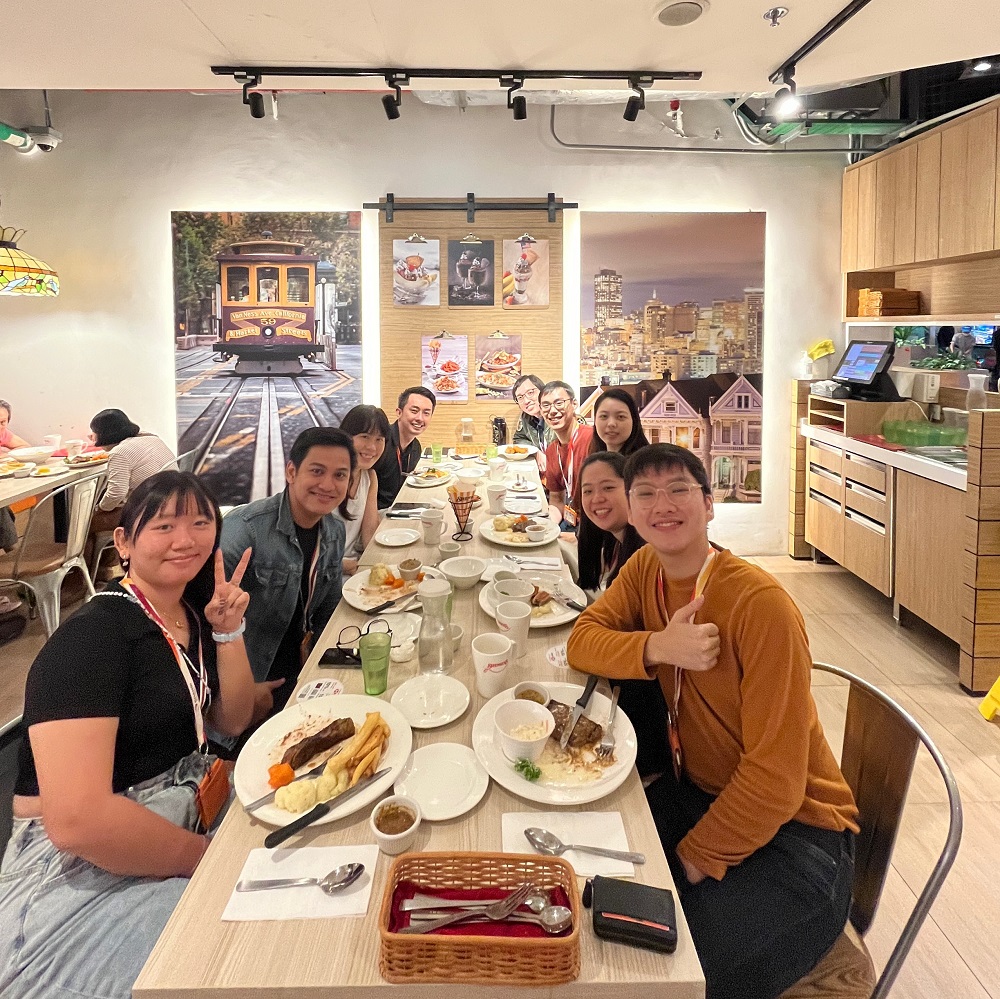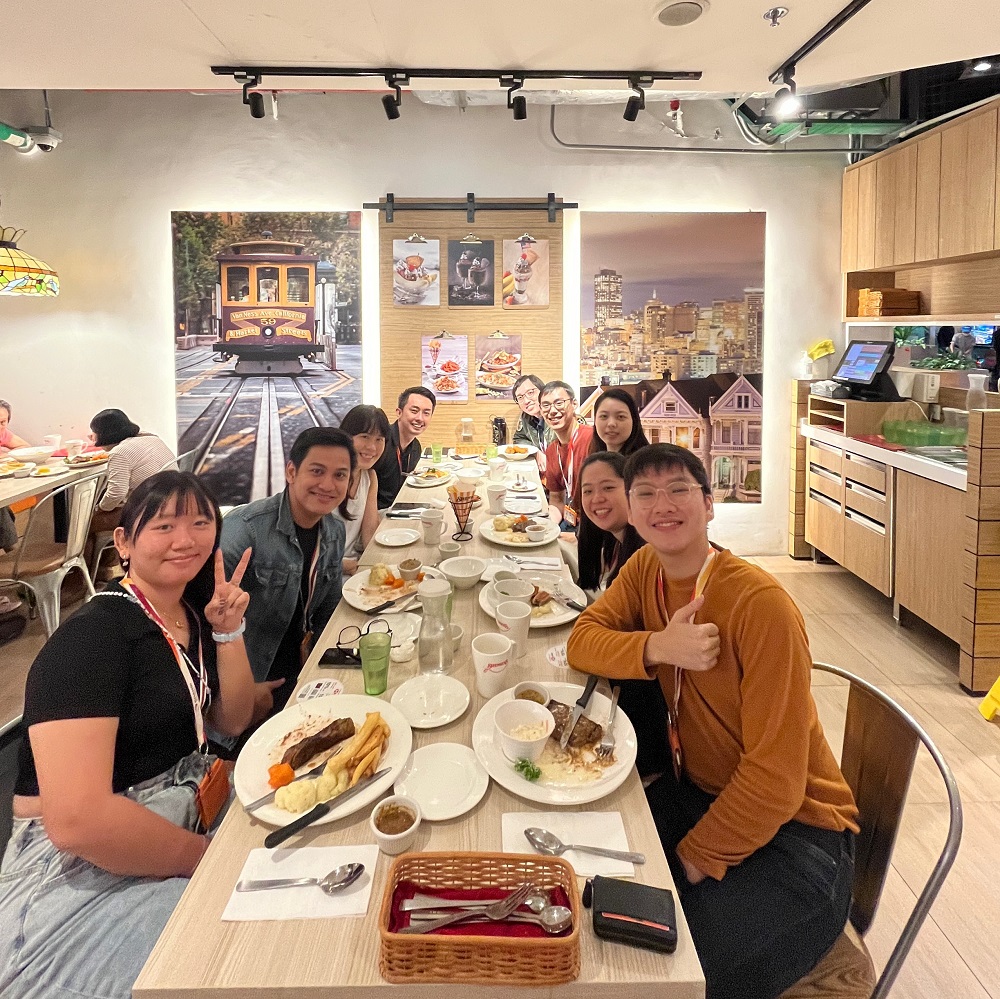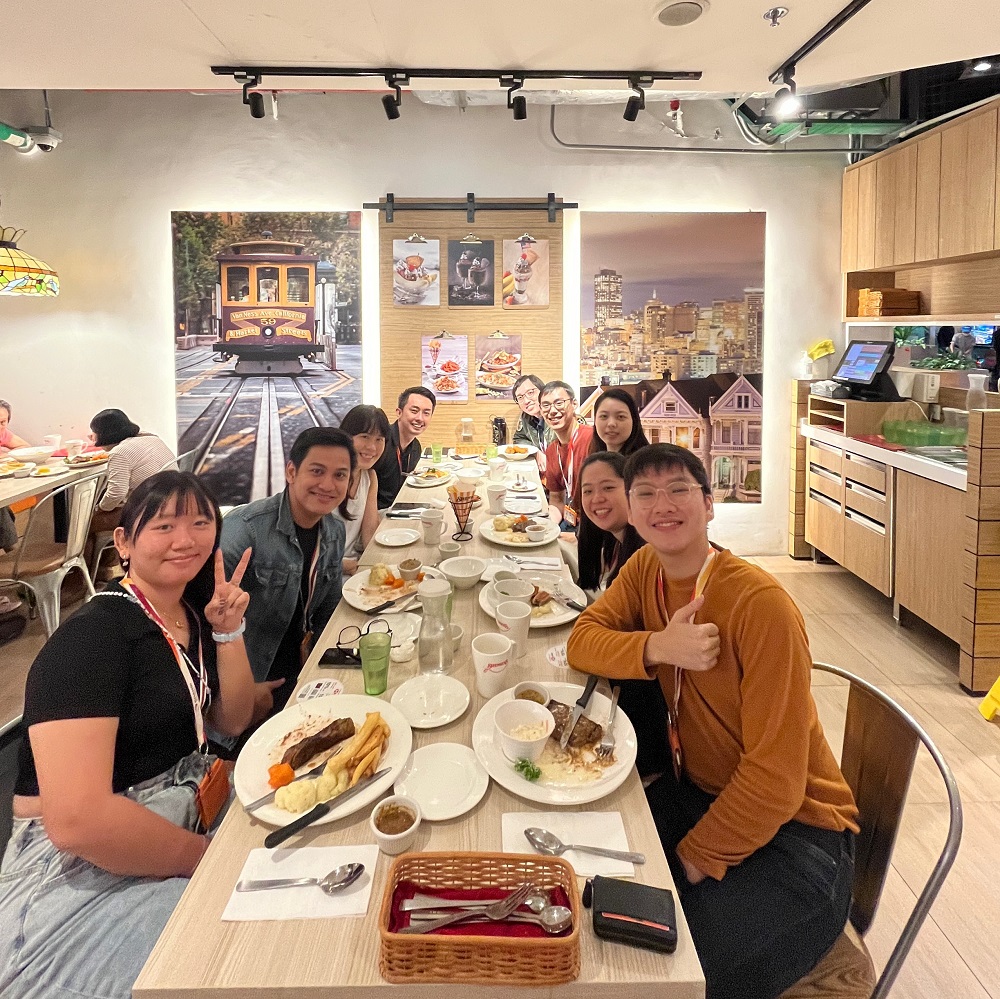 The pionner cohort of Singapore Institute of Technology's Air Transport Management students enjoying a get together meal
Muhammad Hidayat Bin Salim, a final-year student with SIT, interned with CAG's Ground Operations & Customer Service team. This unit ensures that airport operations run smoothly, 24/7. Hidayat was part of the Ground Operations planning team, tasked with innovating solutions to improve the processes and systems within the airport ecosystem.
He shared, "With the rise of robotics and Artificial Intelligence, CAG has to keep up-to-date with the adoption of such technology, to ensure it remains relevant and competitive in this fast-paced industry. As such, I was tasked with the responsibility of reviewing existing processes and systems in the Terminal Management Centre (TMC), to identify current gaps and propose ways for SMART (Self-monitoring, Analysis, and Reporting Technology) solutions to be feasibly adopted and integrated into terminal management, to enhance the passenger experience."
"As part of this project, we carried out proof-of-concept trials for the adoption of robotics for ground operations. The use-cases included situation monitoring, incident management and service recovery such as serving passengers drinks and snacks. During the trials, we tested the capabilities and evaluated the suitability of the robots for day-to-day terminal operations. Through the opportunity to work with tech companies specialising in robotics, I also learnt the parameters and aspects to consider when adopting and implementing robotics. This knowledge will be useful for my future career, as the whole world is shifting towards smart solutions to improve productivity."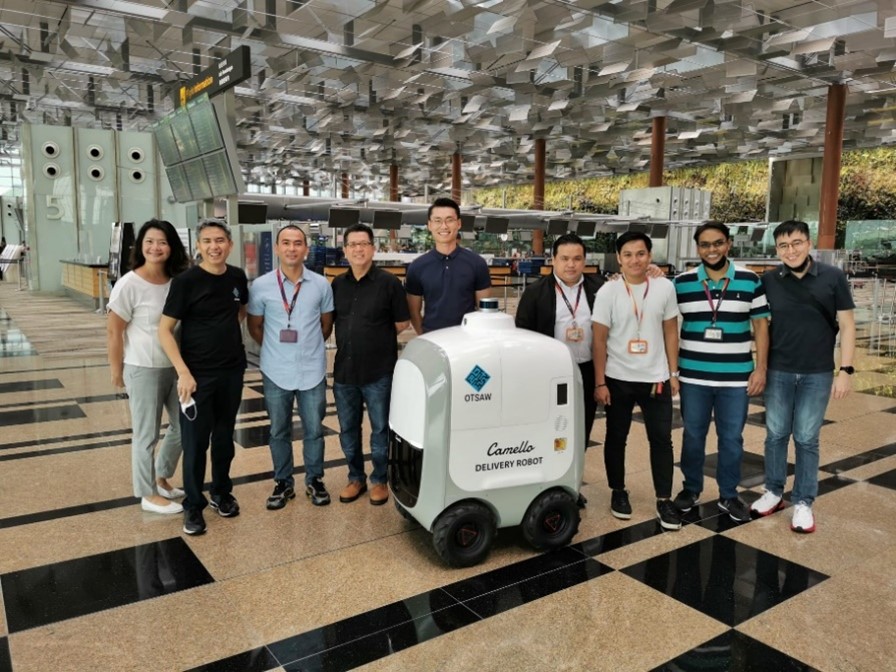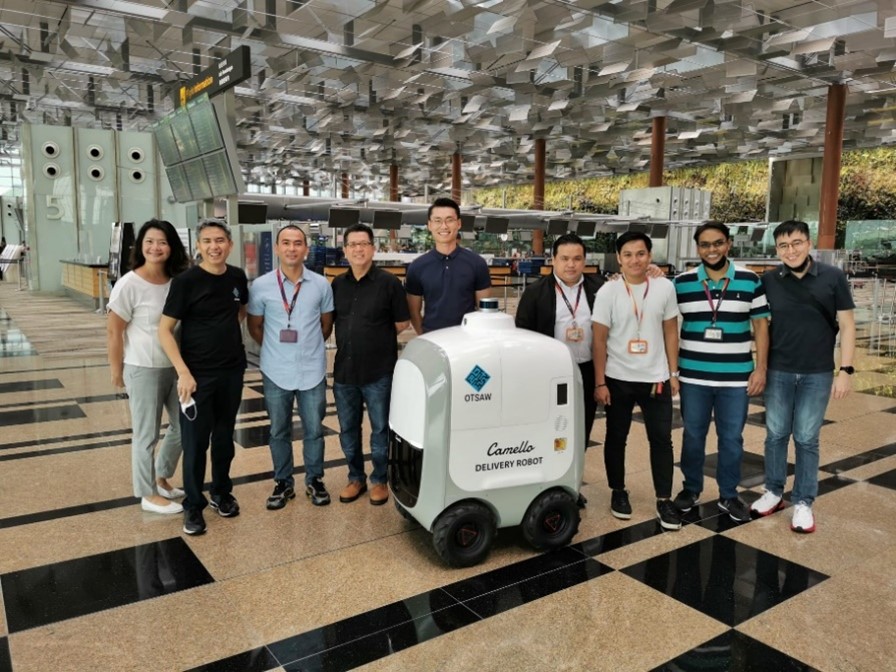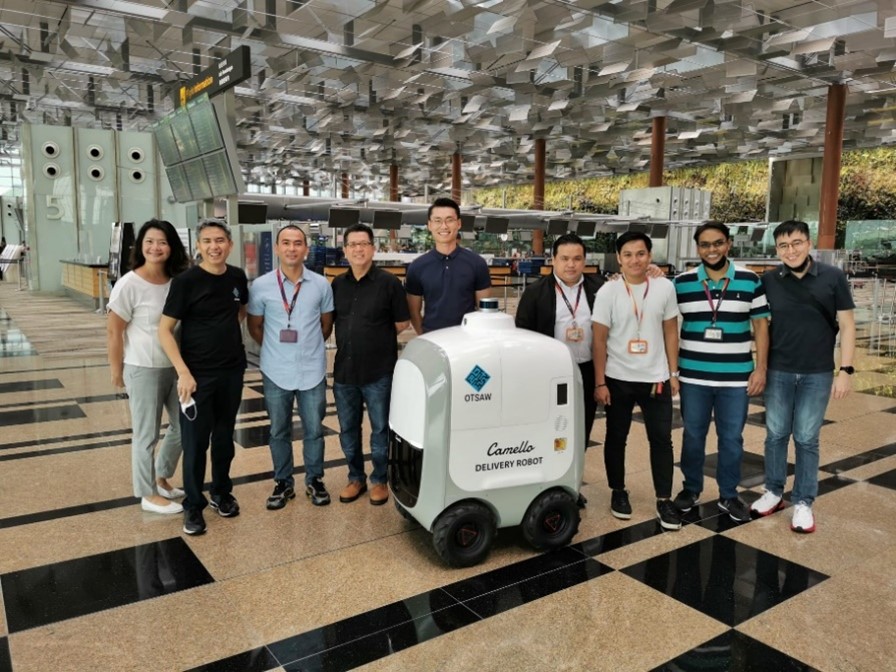 Hidayat (third from right) and the Ground Operations team, with a delivery robot
Upon completion of his internship, Hidayat has been offered a full-time position as a Duty Terminal Manager. He will be joining the Changi family upon graduation as he launches his career in aviation with Changi Airport Group. 
The next round of recruitment for SIT's Integrated Work Study Programme 2023 will commence in August 2022. Interested candidates from SIT may apply through its career portal.
Returning interns – a rarity! 
Harvey Low, a final year student at the National University of Singapore (NUS) majoring in Communications and New Media, did an internship with CAG not once, but twice! He first interned with CAG's Corporate & Marketing Communications (CMC) team in 2021 and is currently doing a second stint with the Air Hub division.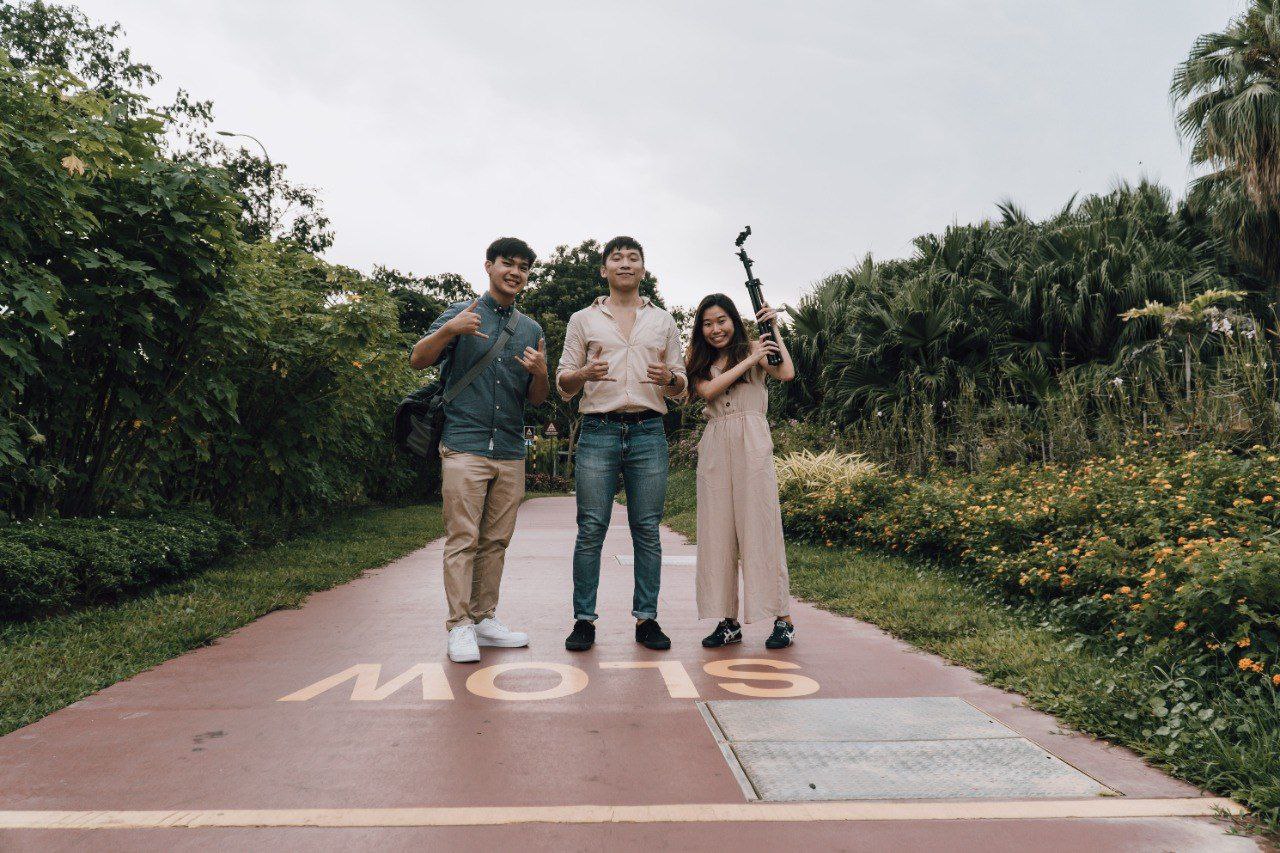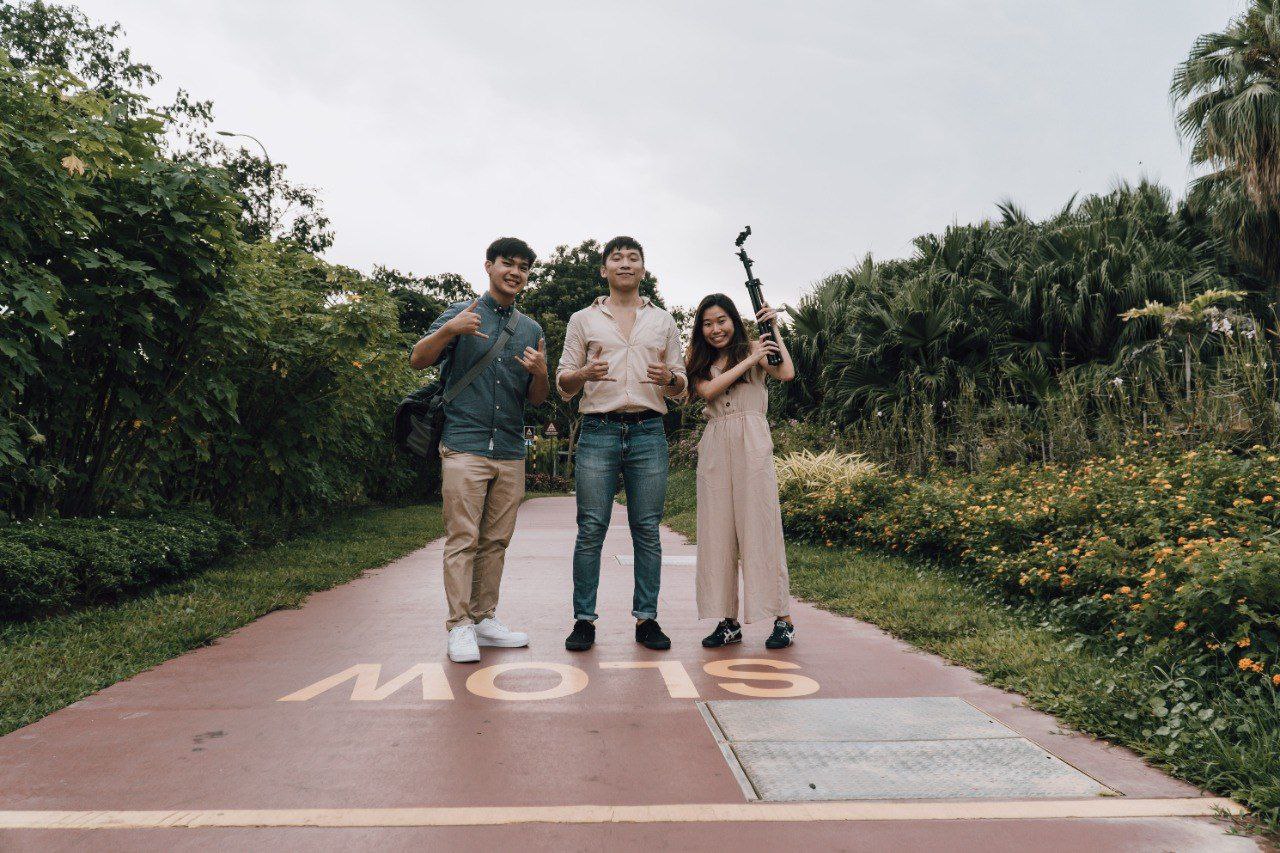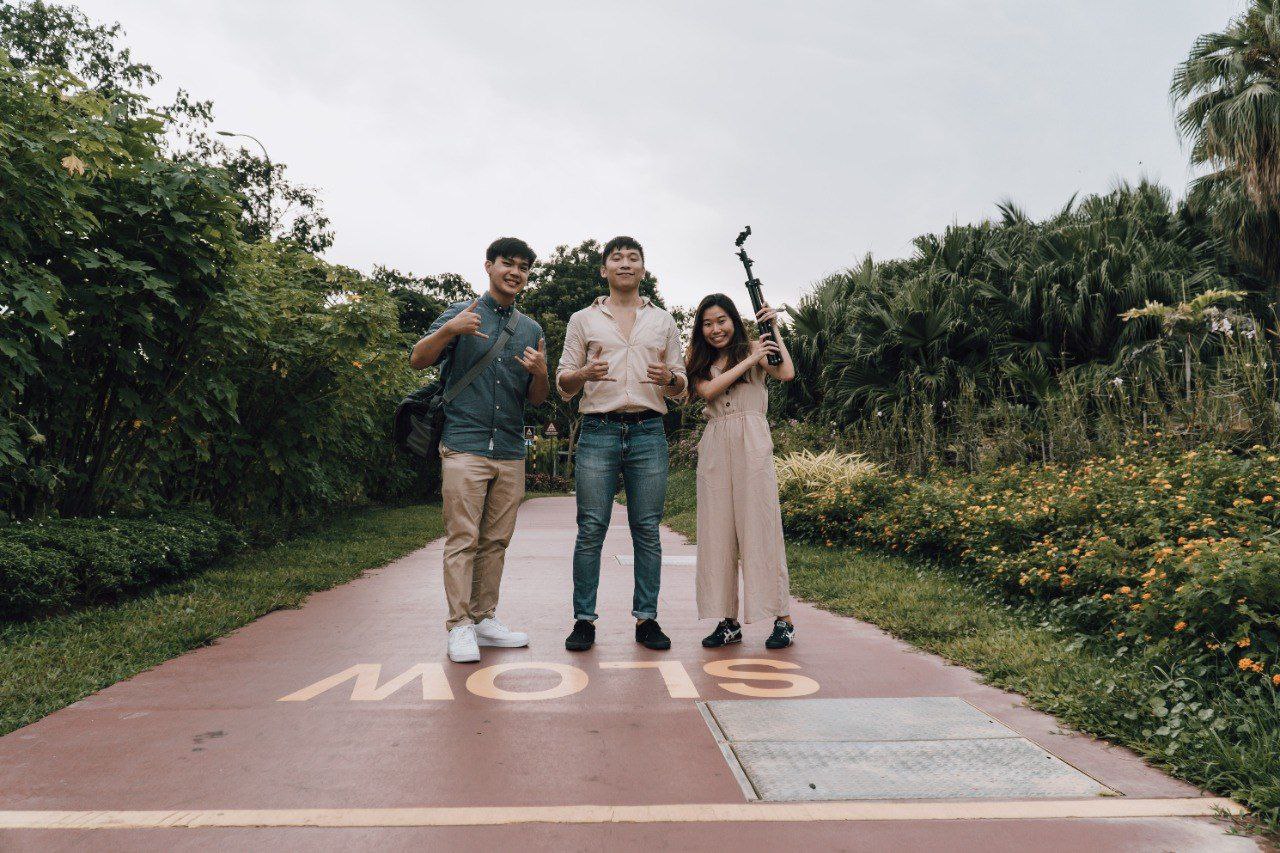 Harvey Low (left), with the Corporate & Marketing Communications team on a shoot
Harvey shared, "CAG provides interns with ample opportunities to grow, by allowing us to take on projects that we are interested in, outside of the usual scope of work. With CMC, while I primarily worked with the digital marketing team, I was also given the opportunity to try my hand at Public Relations, as I was keen to learn more about this area as well. With the Air Hub team, I was mainly working on a B2B programme for travel trade partners, but was able to explore other projects such asdata visualisation and campaign solutions. 
"There is a lot of autonomy given to interns. I appreciate that the projects I work on have a tangible impact, and this pushes me to challenge myself. I enjoy the working environment too – colleagues are really nice and willing to guide interns regardless of how busy they are."
Reflecting on how the internships have changed him as a person, Harvey said, "I am quite a reserved and introverted person. Through both my internship stints, I had to work with various external parties, be it to coordinate photoshoots or talk with trade partners, which made me venture out of my comfort zone."
Hear from other CMC interns on how they create content and conceptualised promotional campaigns for the airport
For year-round internships with the Corporate & Marketing Communication division, find out more here. 
By having multiple internship opportunities across the various divisions in CAG, the company hopes to inspire the next generation of young talents to join the industry!