Learning in the airport environment
Metta School students learn crucial social and independent living skills in Changi Airport with programmes organised by Changi Foundation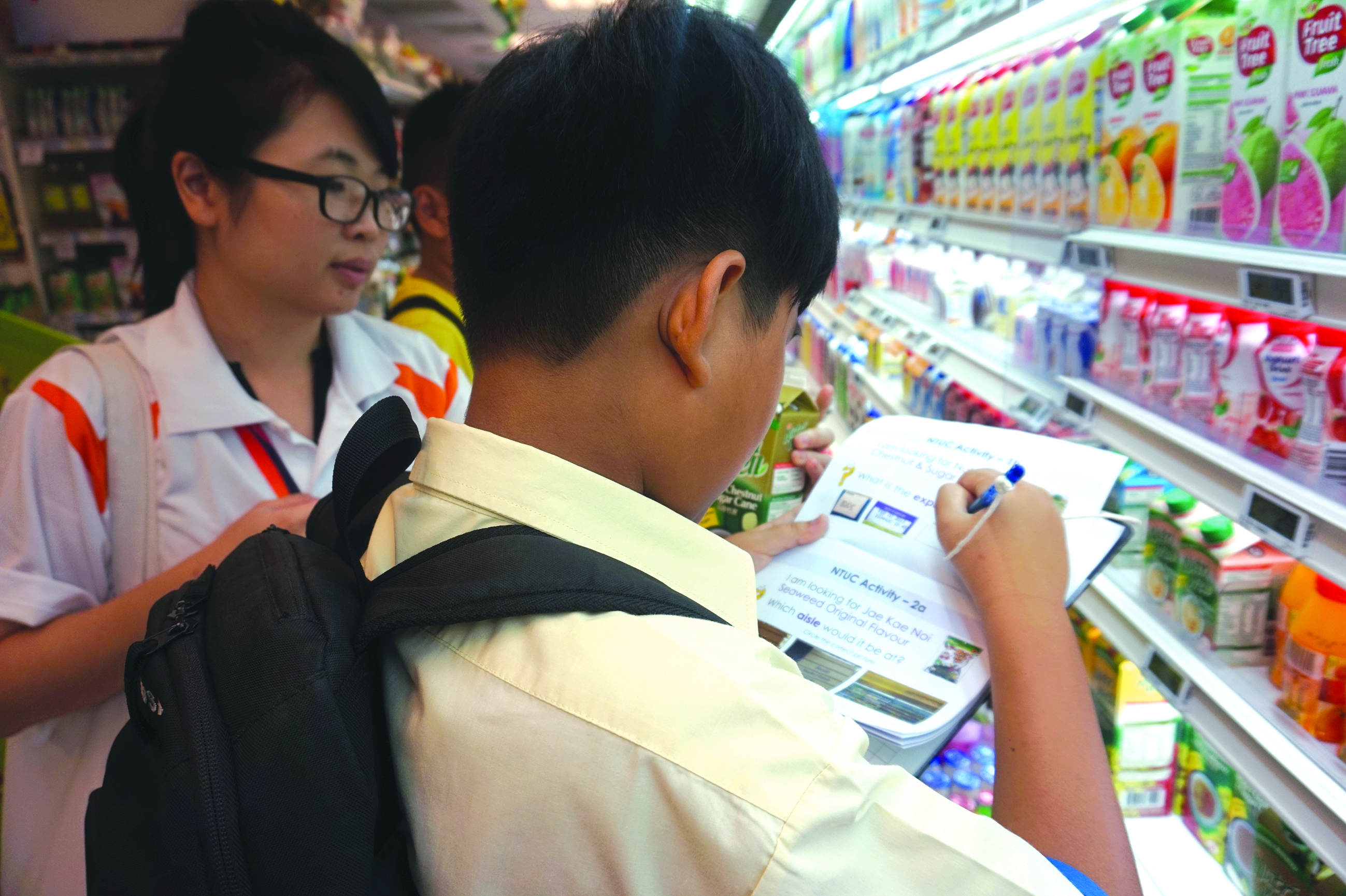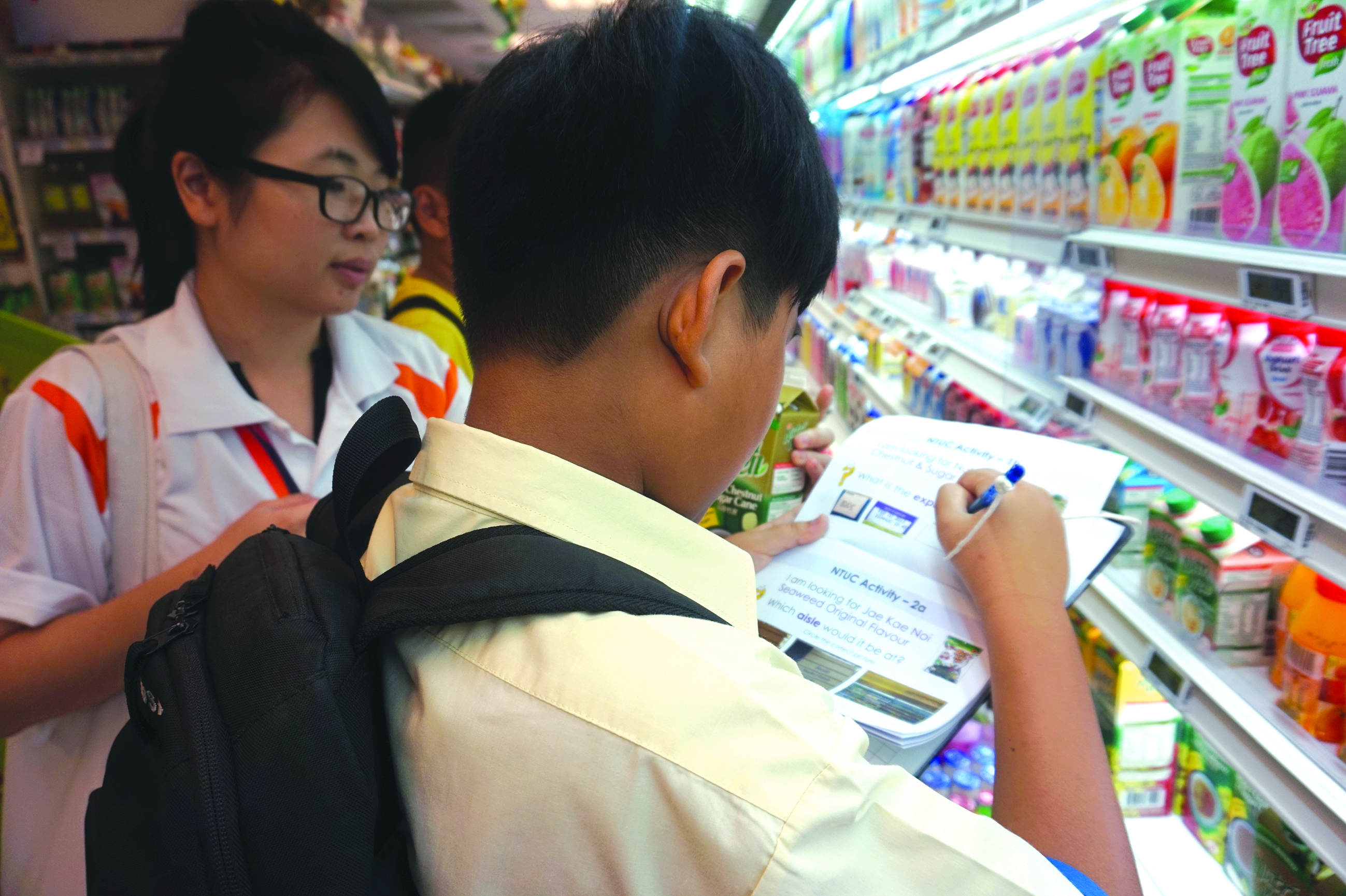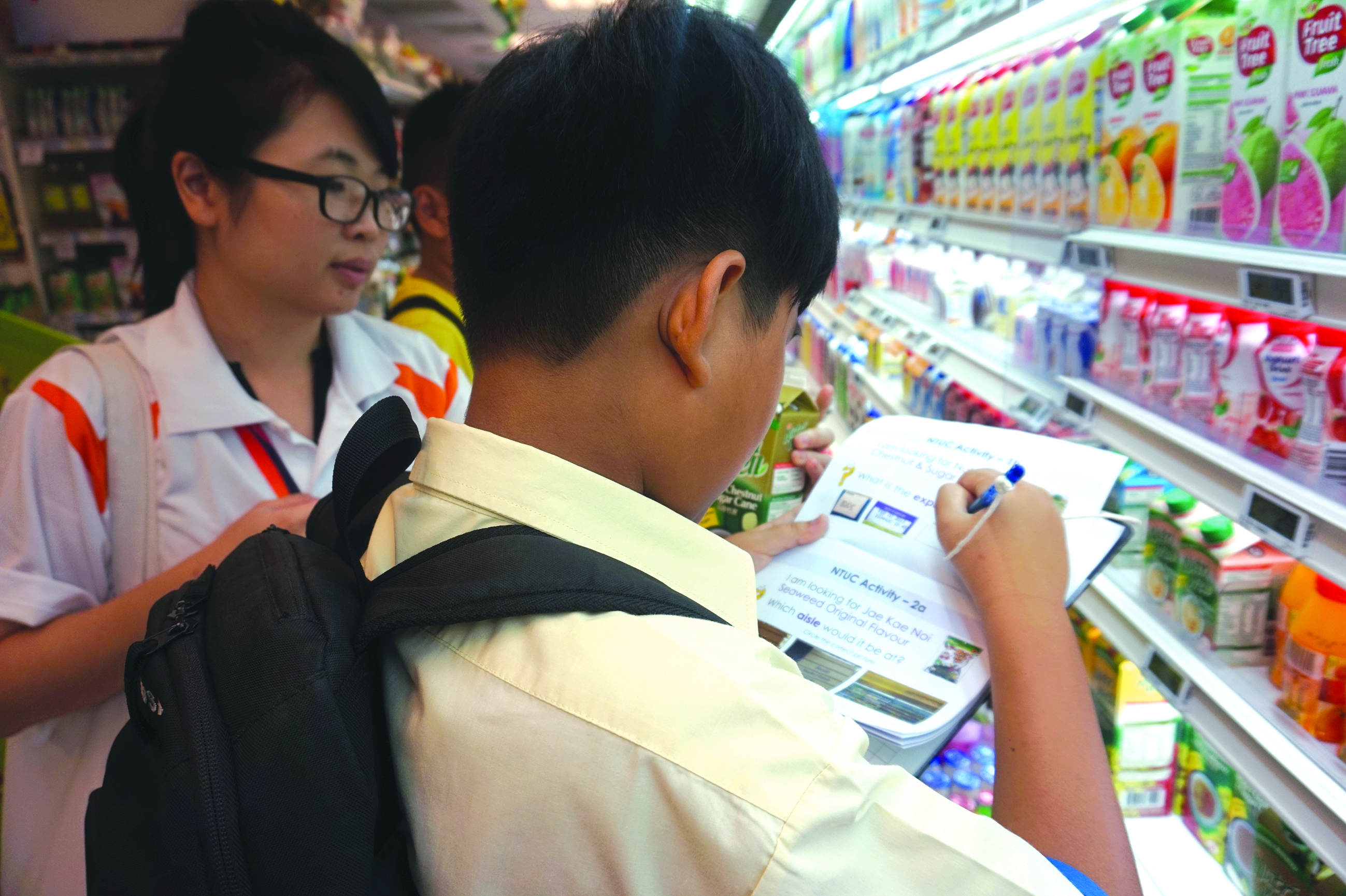 Metta students on a learning trip at Terminal 2's NTUC
Many people would consider a trip to the supermarket to buy some groceries or ordering food at a hawker center as part of a person's daily routine. For students from Metta School, these seemingly simple tasks can be daunting.
Last year, Changi Foundation adopted Metta School as its newest beneficiary. In line with the foundation's commitment to support disadvantaged youths, Metta School caters to students with Mild Intellectual Disability and/or Autism Spectrum Disorder aged between 7 and 21 years old. Working together with the school, Changi Foundation further improved the existing Social Competency Learning programmes to allow students to pick up social and independent living skills in a safe environment.
Home to over 400 retail and service stores, and 140 F&B outlets including supermarkets, food courts, clinics and banks, Changi Airport is the ideal venue for Metta School students to master different skills in one single location. In its first year, 30 students benefitted from the programme. As the students learn best with repetition, over 50 CAG staff volunteers worked together with them across eight sessions.
During each session, CAG staff volunteers were tagged to the Metta School students and guided them to carry out various tasks. At the NTUC FairPrice supermarket, students were given a list of items they had to purchase. In their time there, they had to locate the items, check for expiry dates, pay at the cashier and learn how to check for the right amount of change to get back. At the Kopitiam food court, students had to buy their own food, look for a seat and return their trays after they are done. While performing these "missions", the students are acquiring social skills such as interacting with the cashiers and hawkers, learning to wait in line, and also picking up social cues at a crowded food court such as checking for tissue packets on tables that indicate they are occupied.
This year, Changi Foundation aims to reach out to 50% more Metta School students through the programme across another eleven sessions. The foundation has also worked with Raffles Medical Group to include visits to the clinic as a new component in this year's programme.
"We don't think much about these simple tasks as we go about our daily lives. But for these Metta School students, the programme imparts basic life skills that are essential for adult independent living. With the support of our tenants and staff volunteers, we were able to create a safe learning environment and develop multiple short sessions that allow the Metta School student to learn through repeated practice. The progress we have seen after each session is truly encouraging and we hope to continue making an impact in the lives of this special group of youths." says Ivy Choo, Head of Changi Foundation.