Recognising the Best of CAG's Warriors
With over 50,000 people working at Changi Airport, Changi strives to deliver a personalised, stress-free, and positively surprising experience to every passenger passing through. Behind the scenes, many of our people work tirelessly to contribute to Changi's success. Changi Airport Group (CAG) acknowledges the hard work put in by its employees with the Core Values Awards.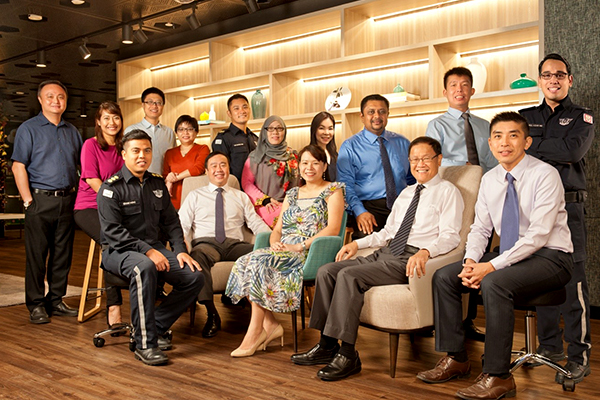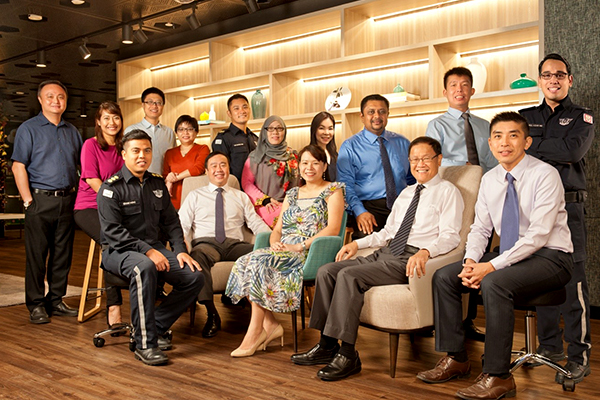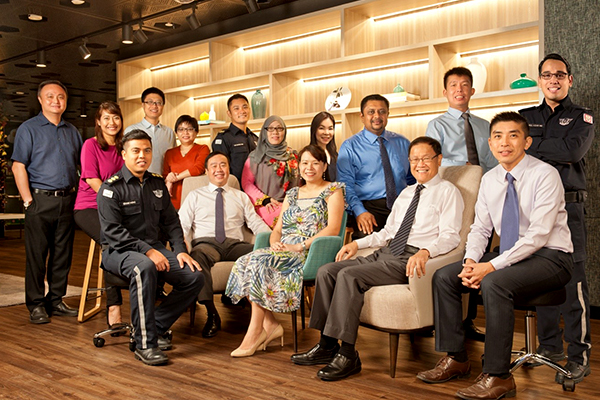 Core Values Awards 2018 winners
CAG's Core Values Awards recognise employees who have gone the extra mile in their work. This year, nominations were held across four categories – Awesome Boss, BFF, Living Our Values Every Day, and M.A.D. Rockstar. Selected from as many as 867 nominations, 15 received their awards at the ceremony held at Fairmont Singapore on 19 November 2018. Service Appreciation Awards were also presented during the ceremony to employees to recognise their valuable contributions to the company.
Here are three winners and what they did to win big this year.
A passion to serve
The M.A.D. Rockstar award is given to inspiring CAG employees who have volunteered their time and effort to make a difference beyond the office. Lim Seng Kee, who volunteers regularly with the Changi Foundation (CF), won the award for the third consecutive year. The foundation was launched in 2012 to support and empower disadvantaged youths through its job readiness programmes.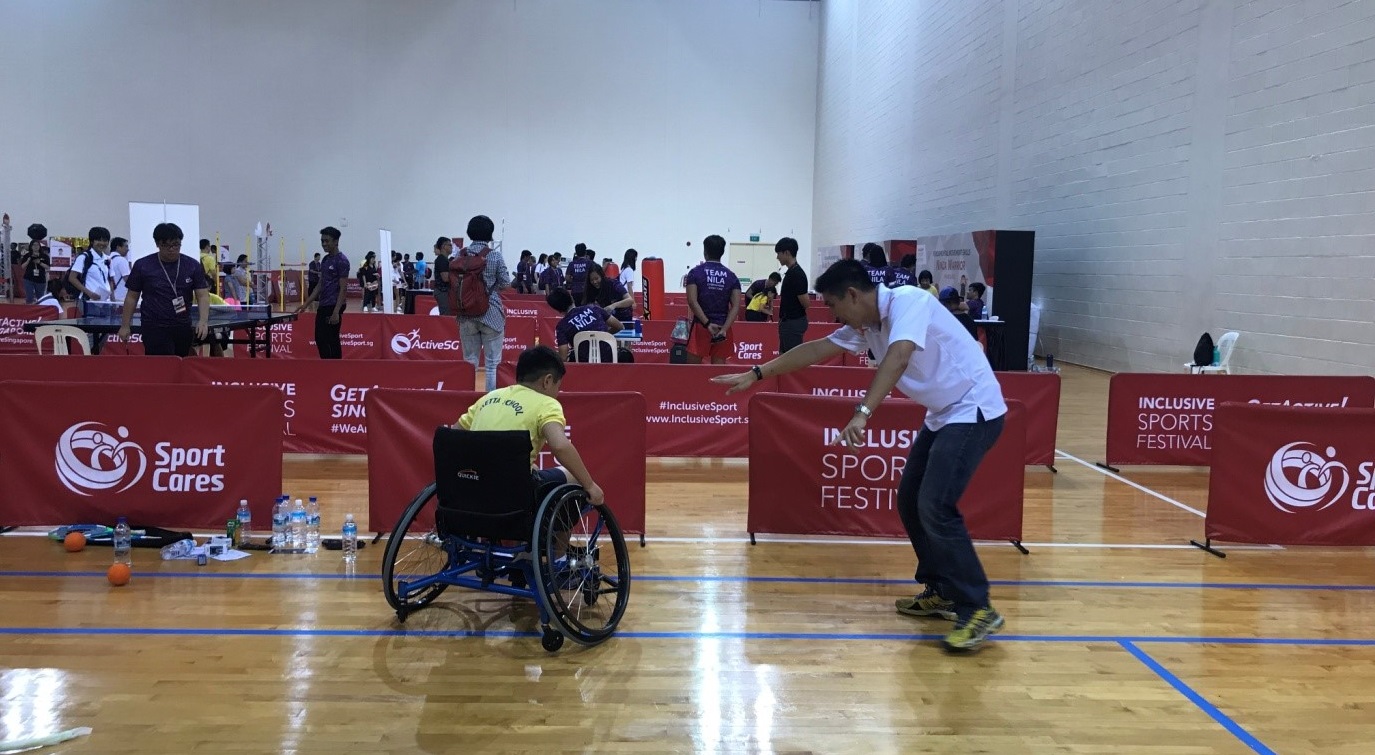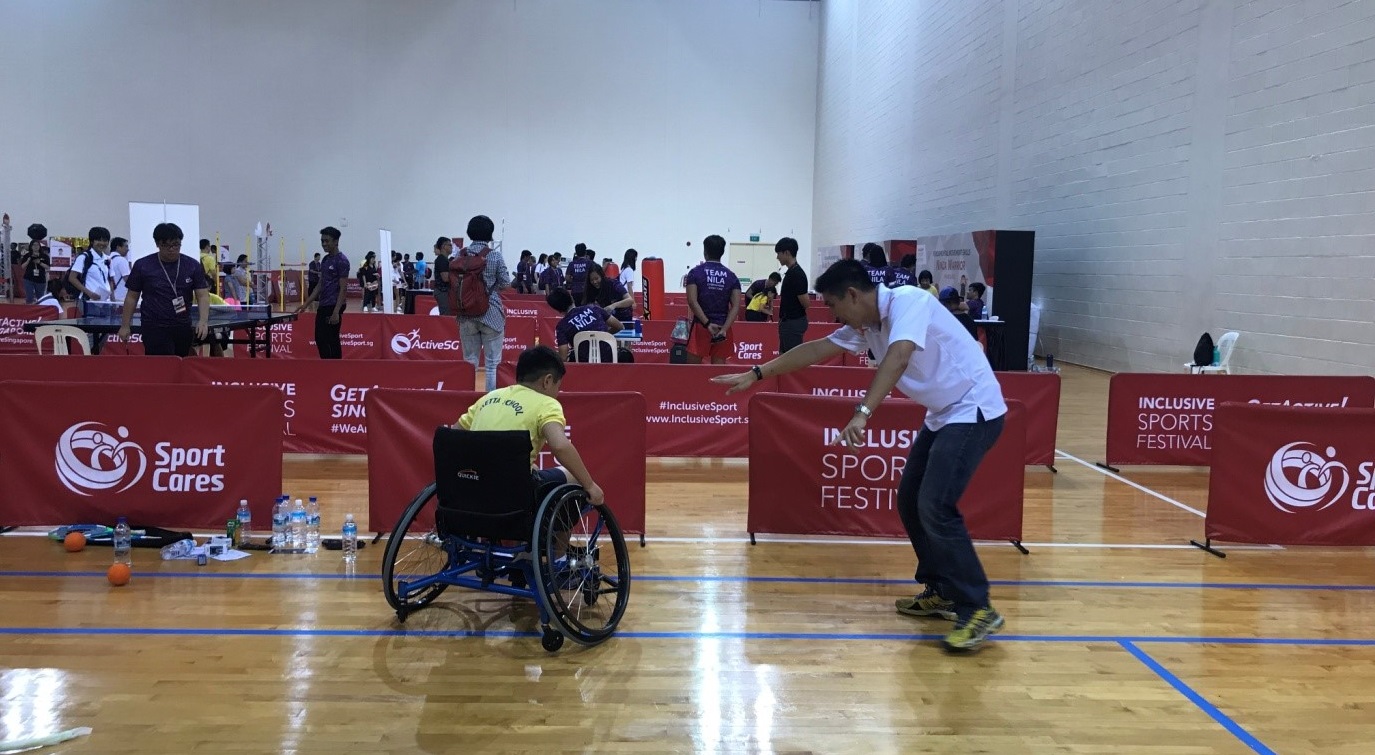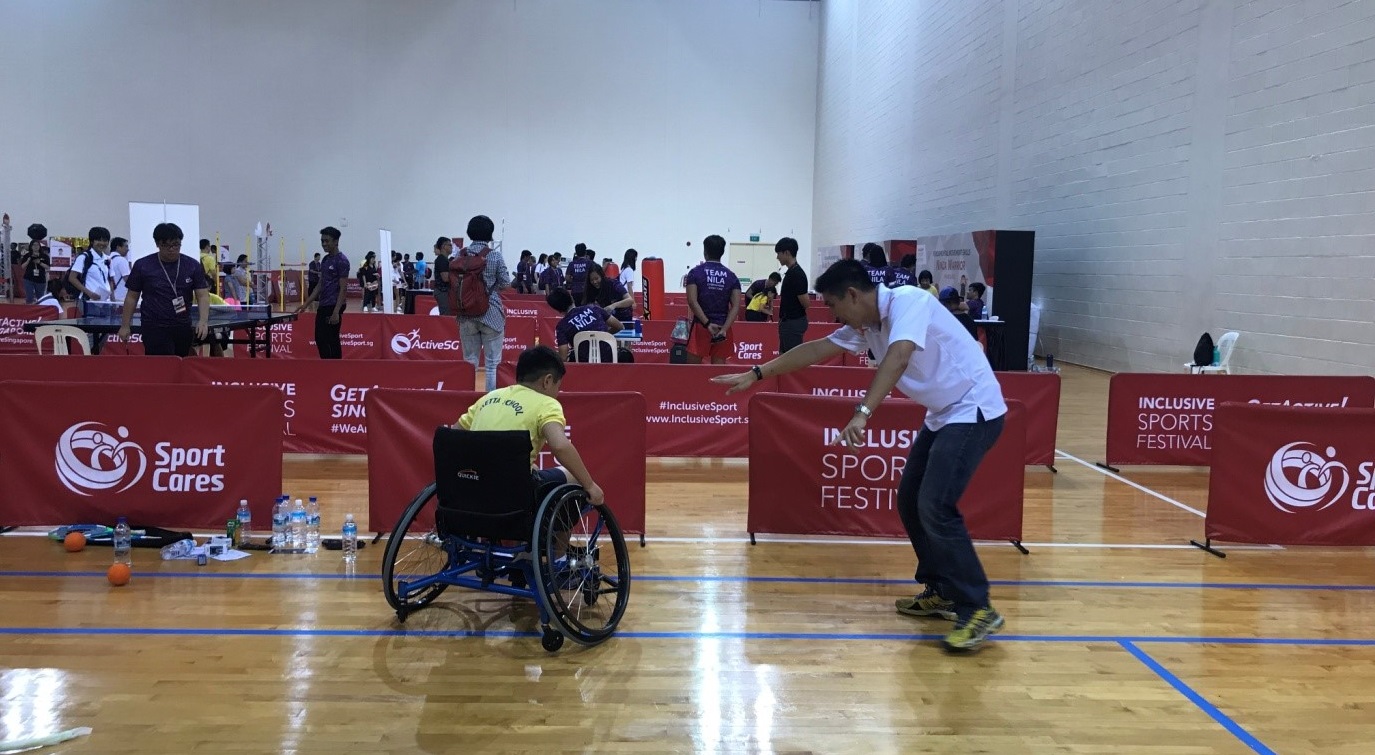 Lim Seng Kee assisting a student trying wheelchair-bound tennis at the Inclusive Sports Festival
Seng Kee, an avid volunteer, has clocked 174 volunteer hours this year (equivalent to 22 working days), breaking his own previous record. Notably, most of his volunteering hours are spent with youths from the CAG-Saturday Night Lights Programme on Saturday evenings. With his rich volunteering experience, Seng Kee is able to engage with disadvantaged youths effortlessly. At the recent Inclusive Sports Festival, where CF brought 50 Metta School students to try their hand at paralympic sports, Seng Kee was assigned to a student with Autistic Spectrum Disorder who has difficulty speaking. Despite this challenge, Seng Kee was able to communicate using simple hand gestures, and with his encouragement, the student was happy to try out some of the games.
When asked about his motivation behind the many hours contributed, Seng Kee said, "I believe that all of us have the ability to touch someone's heart, and I hope that my contributions will go a long way in shaping someone's life."
Quality leadership
Quality leadership is key to growth and excellence at CAG. Another third-time winner, Lim Zhong Min, Officer Commanding, Airport Emergency Service (AES) Changi Airbase (East), took home the Awesome Boss award. This award is given to inspiring leaders and mentors who are always ready to coach their team and lead them through challenges.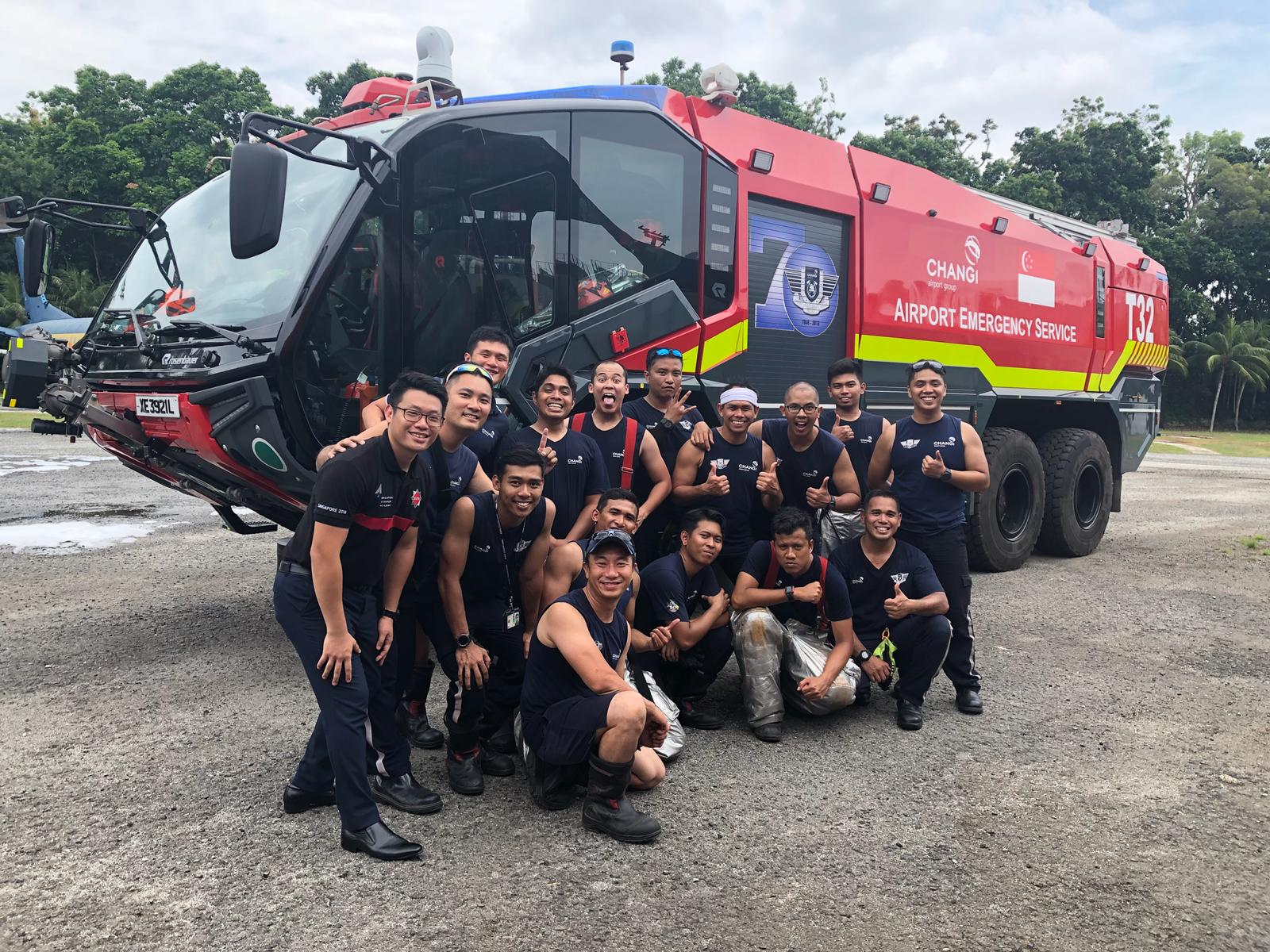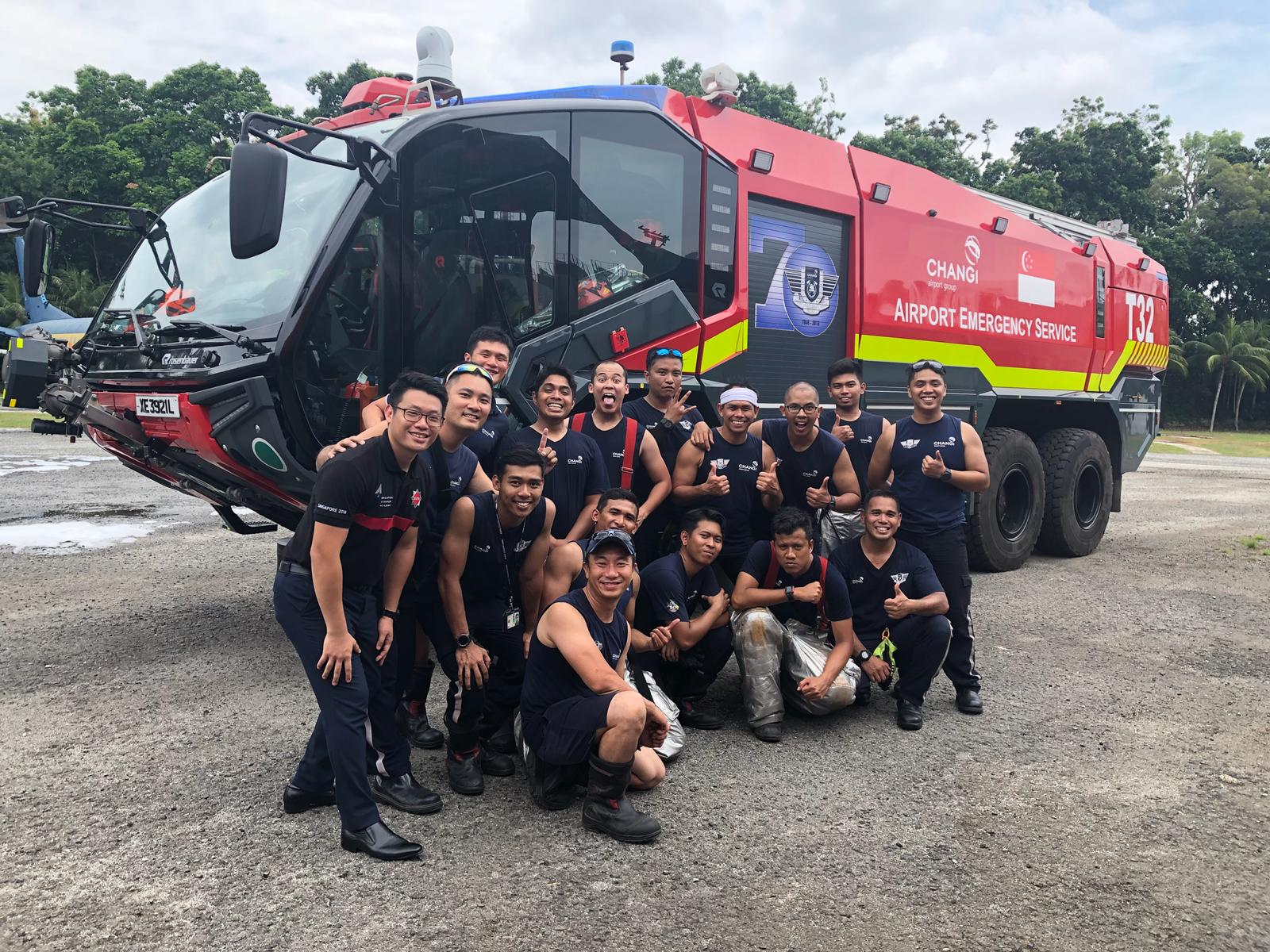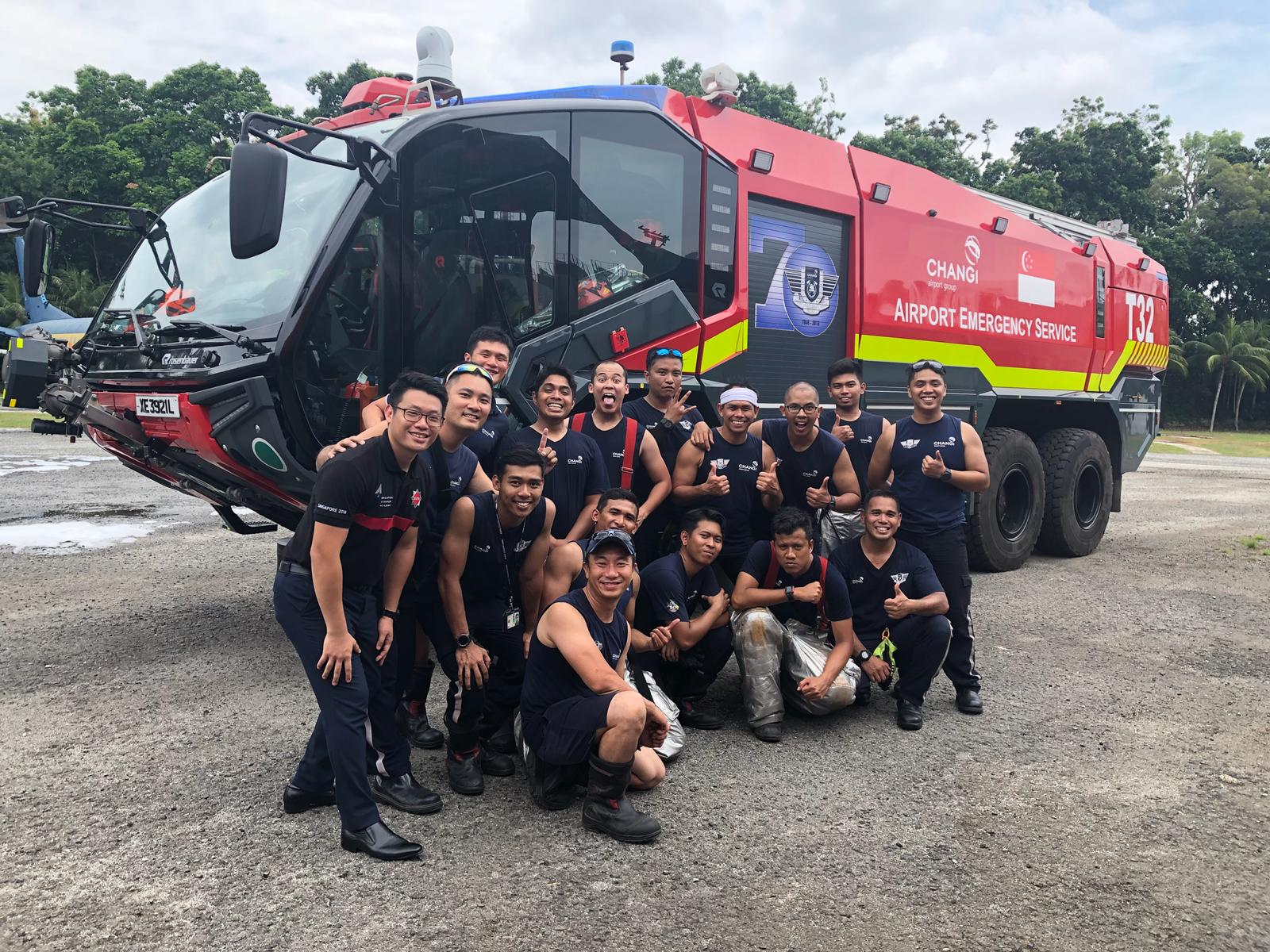 Lim Zhong Min (second from left) and his team after successfully completing Company Proficiency Test – a test which requires several months of preparation.
Fire Staff Sergeant, AES Sembawang Airbase, Mohd Nurhisham Bin Mohd Khalid said, "Zhong Min provides us valuable feedback on how we can improve. This contributes to the constant growth of our team."  
"As one of the duty officers under his wing, I was often given feedback on how I could improve on the tasks I was assigned. Many times, I would be called to his office and he would spend time going through how I could handle matters differently. I would often leave his office learning something new," said Christopher Goh, Duty Officer, AES Changi Airbase (East).
The second Awesome Boss award went to Leong Kok Hoong, Senior Vice President of the Development Contracts & Cost Control division of the Changi East project. Many see him as a wise boss and the "pillar of the division" even in the face of challenges. Approachable and caring, he always makes the effort to convey his appreciation or listen to the concerns of his team. These have helped to strengthen the team's spirit.
When asked about his view on what makes a good leader, he said, "The real test of a good leader is whether his team is committed to achieving common goals, are happy to go to work, have friends in the workplace and see themselves grow in the organization."
With service at the heart of what Changi does, our people remain the key to Changi's success.  
Congratulations to all Core Values Awards winners!