Create an airport of the future with Changi Airport Group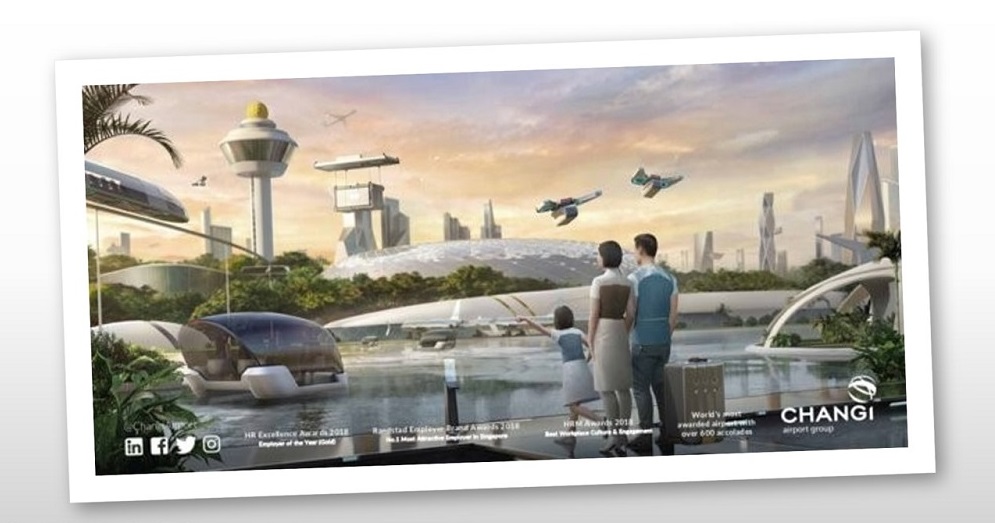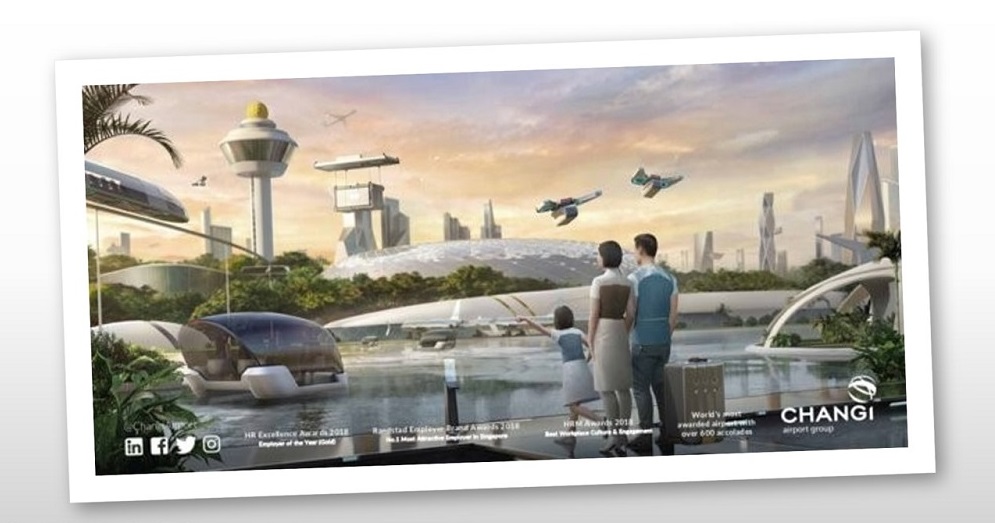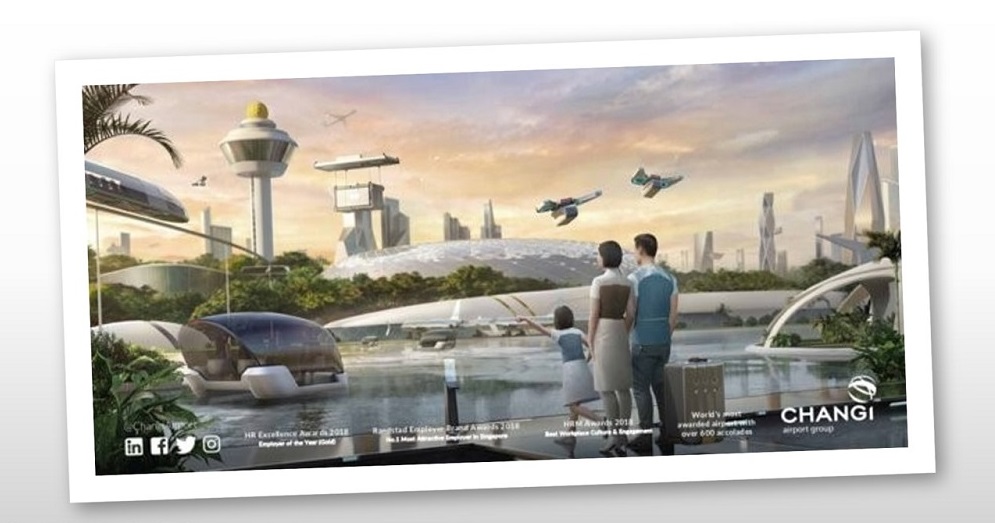 As international borders open and air travel rebounds, the aviation industry is showing a promising outlook with renewed opportunities for growth. Changi Airport Group (CAG) stands ready to ride on the wave of recovery and continues to focus on strengthening its talent pool to create the 'Airport of the Future'. We have recently refreshed our employer brand to inspire aspiring candidates to join the company. The refreshed brand underscores our commitment to setting the world's best standard for airport experience and extends the bold invitation to prospective employees who are eager to co-pilot the next big idea on air travel with CAG.
CAG is known for constantly pushing the boundaries for what defines an airport. The airport of the future is imagined to be an attractive destination in itself - a world of multisensorial adventures - that all employees can help envision and realise. The refreshed brand is represented through a series of inspirational visuals which capture the roles of the different CAG business clusters, such as Engineering & Development, Airport Management, Air Hub Development and Commercial. It showcases how a career with CAG means working with the best minds to dream up extraordinary solutions, bridging cities and impacting the communities that the company serves. It reflects the company's vision to be a first-in-class, leading global aviation hub run by exceptional people, connecting lives and businesses, contributing to the economic growth of Singapore.




At Changi, you will design and deploy immersive experiences that will turn every journey into an exciting odyssey. Be part of our Airport Management team.
CAG also seeks to redefine excellence and innovate for tomorrow, with its employees playing a vital role in achieving this. Roles for new joiners are likewise being reimagined. There is increased emphasis on the possibilities for innovation brought about by new technology and change management across job functions. For example, the Facilities Management and Airside team among many others, are creating multi-skilled and deeper technical roles as part of this transformation. These roles require the adoption of new capabilities, such as artificial intelligence, data and trend analysis for more precise decision making, as well as resource optimisation, to enhance operational safety and efficiency. Watch what it's like working at Changi's airside here as CAG  recently launched a new airside duty officer programme to transform the role of airside professionals.



At Changi, you put the heart into the hardware. From developing infrastructure to visionary master planning, you will make journeys ever more joyful. Be part of our Engineering & Development team.
Justina Tan, CAG's Executive Vice President, Corporate, People & Culture, said, "Pushing the boundaries and building for the future has long underpinned our approach to airport development. We have seen the successful launch of Jewel Changi Airport, an architectural marvel in the industry, and the ambitious plans for the Changi East Development, which includes a new Terminal 5. These are just two of CAG's world-class projects born from this mindset, and from the passion and dedication of our workforce. 
"We empower our employees to create real, tangible impact for our organisation, customers, and partners and help shape the future aviation landscape. As we bring in potential talents on a journey of innovation and imagination on what the future of air travel could look like, the next big idea could very well be theirs to build, and we invite them to seize the opportunity to create exceptional impact on the aviation industry through a career with CAG."
Check out our refreshed Life pages on LinkedIn to find out more, and join us today!