In Pictures: Supporting our Blood Bank as OneChangi
In early March 2020, the Singapore Red Cross Society (SRCS) shared that blood stocks at the Health Sciences Authority (HSA) national blood banks for blood types A-, B-, O- and AB- were running low and are at critical levels. On hearing that, the airport community got together and responded with a blood donation drive within a week.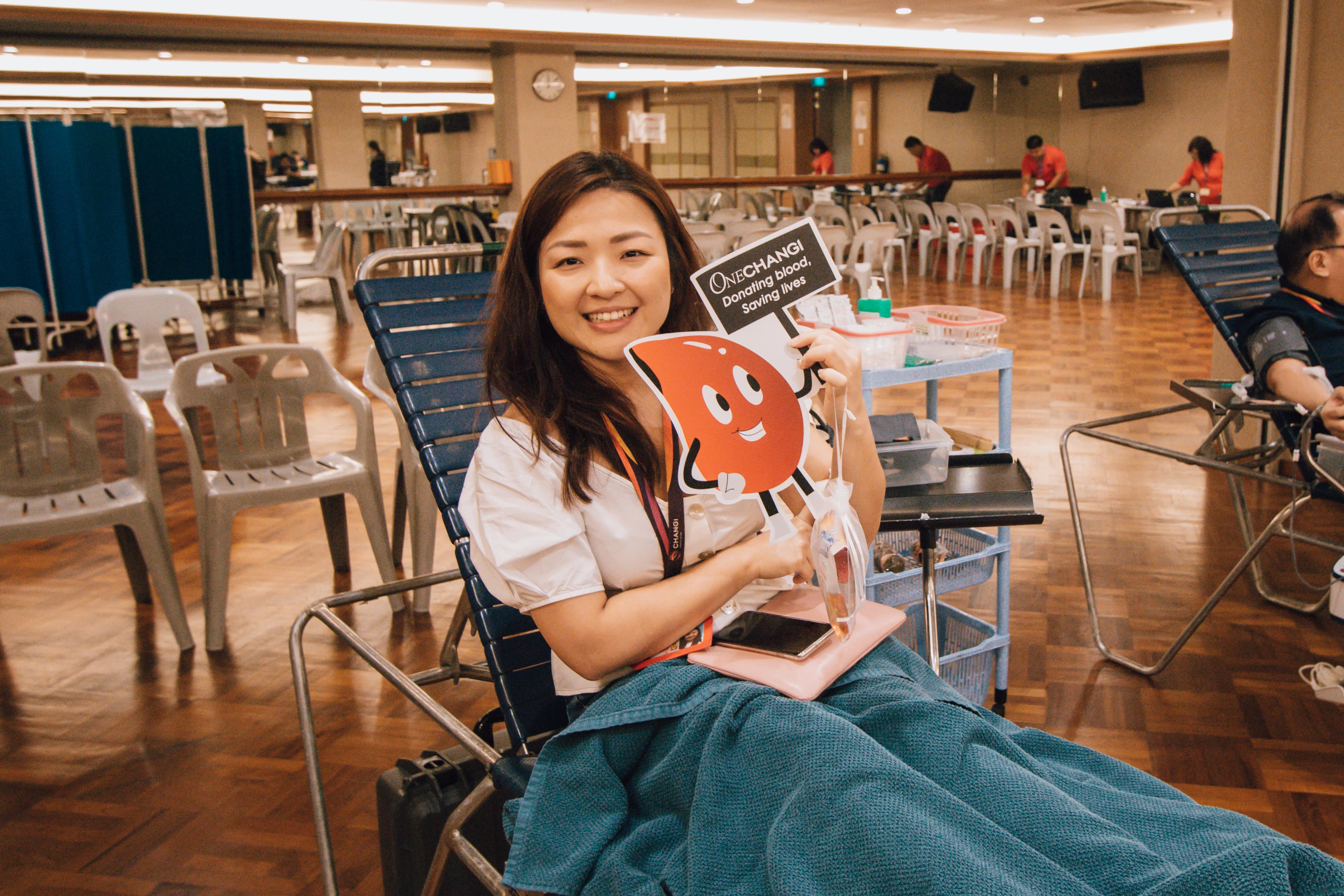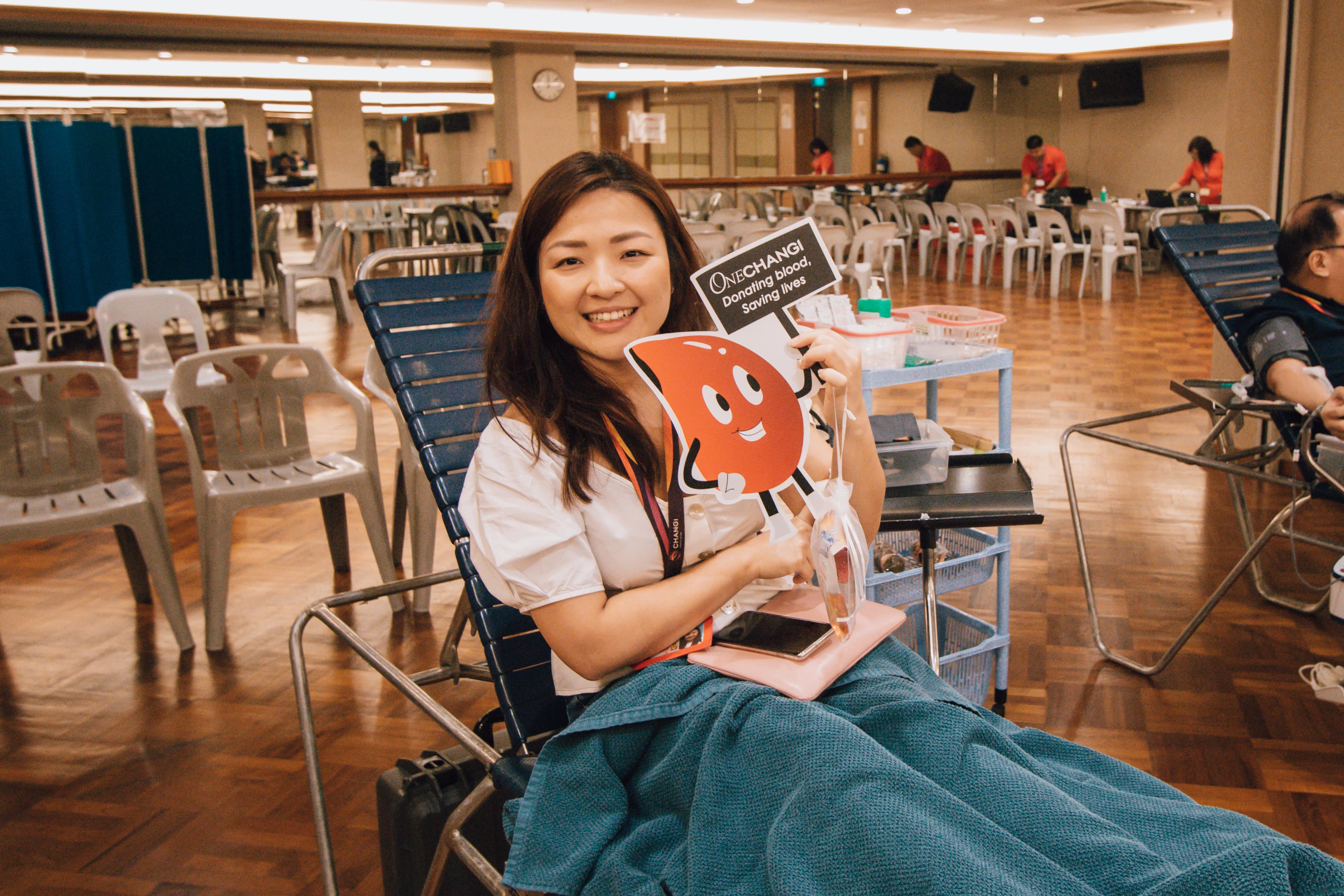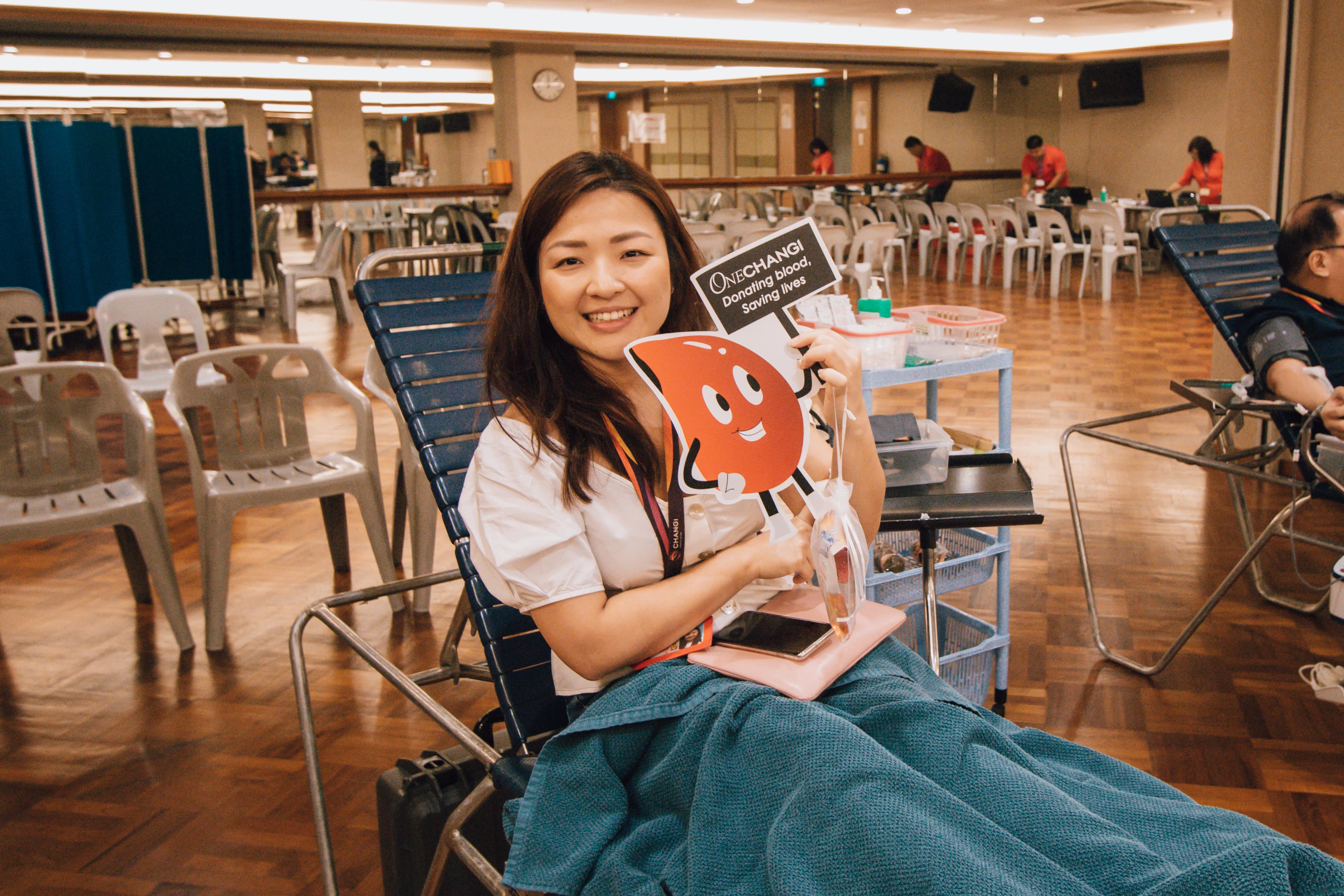 Wide smile and high spirits - a Changi Airport Group staff after donating her blood.
Nearly 120 members of the OneChangi family stepped forward to donate blood at the Changi Airport Recreation Club (CARC), almost double the usual participation rate.
Here's a look at what happened.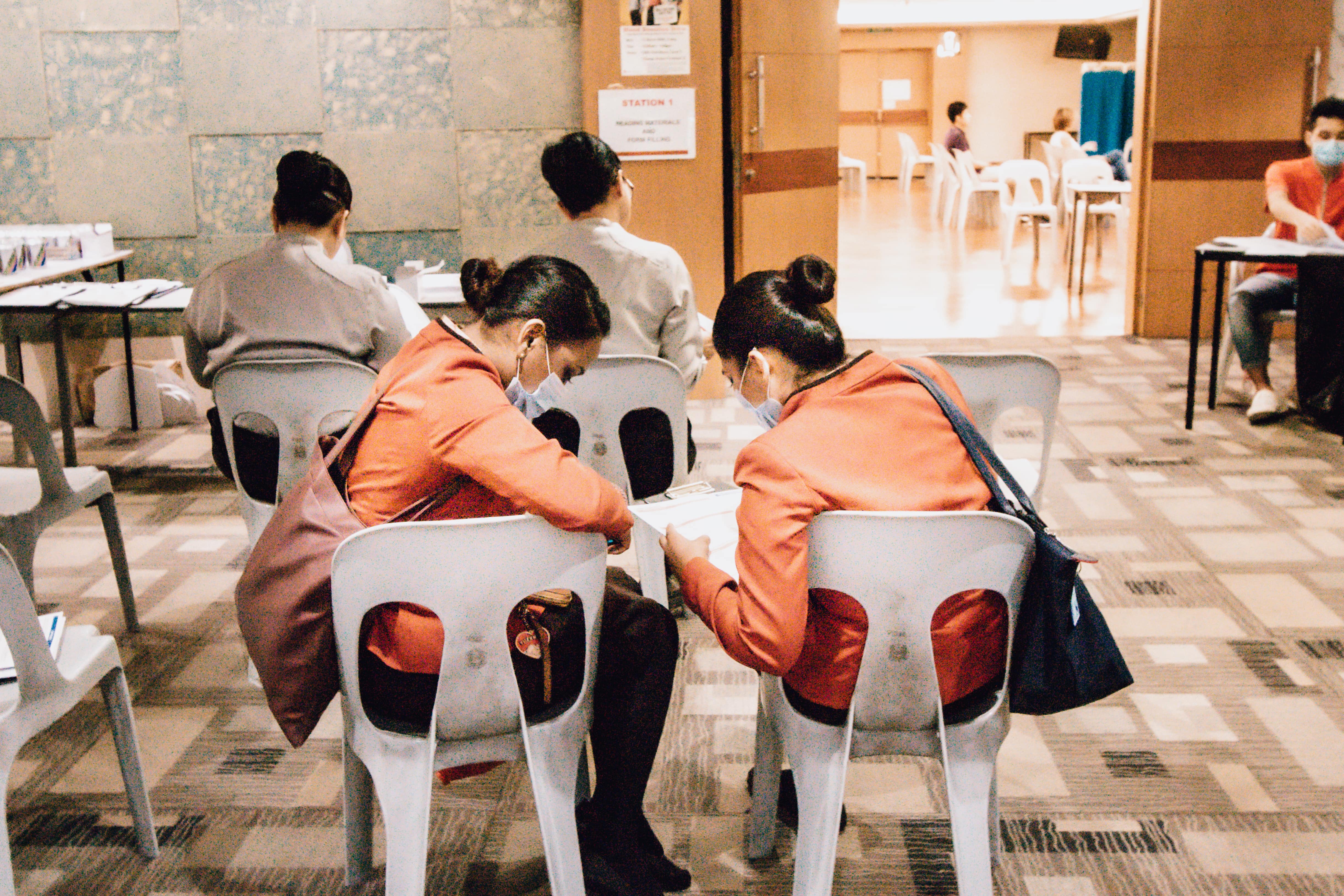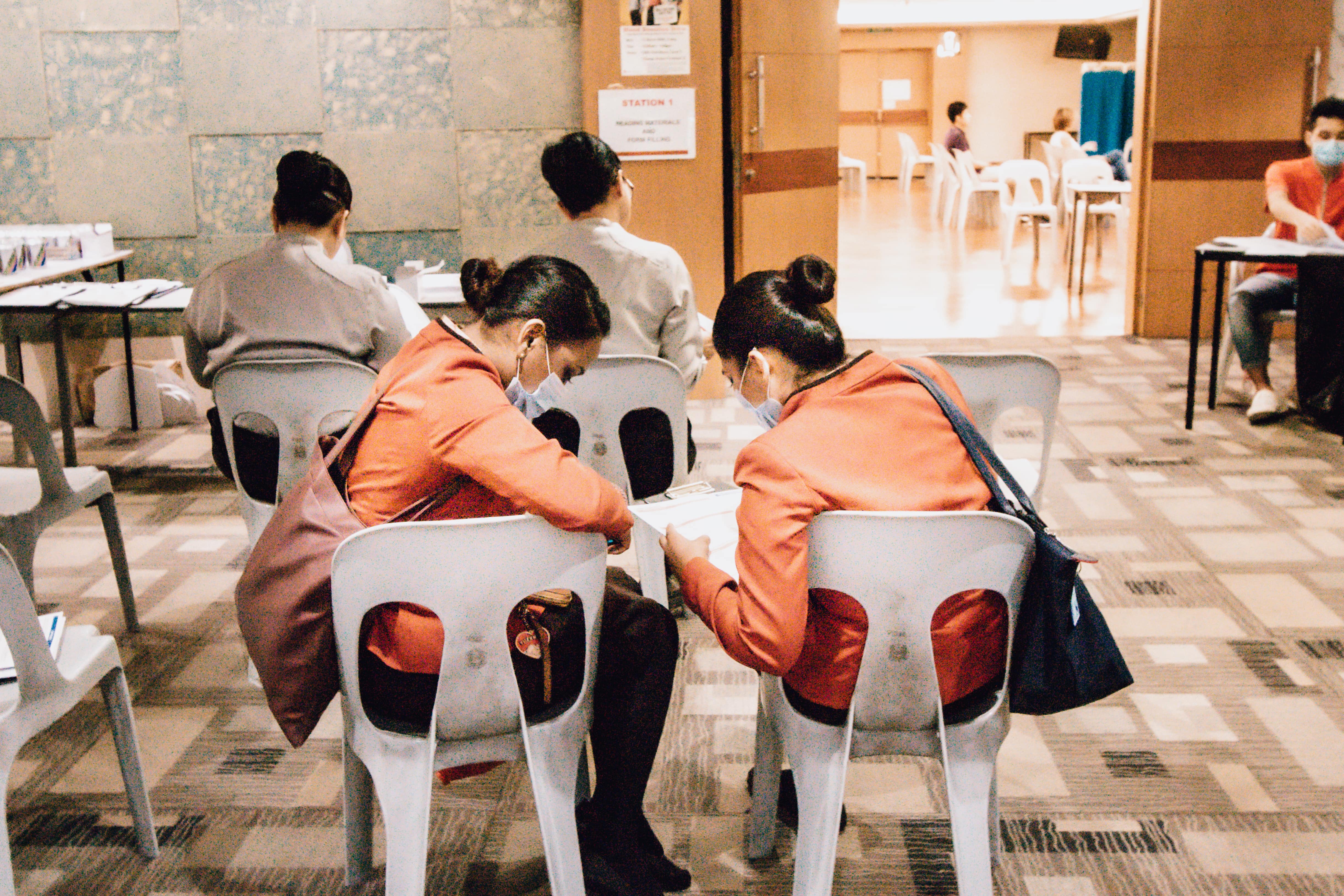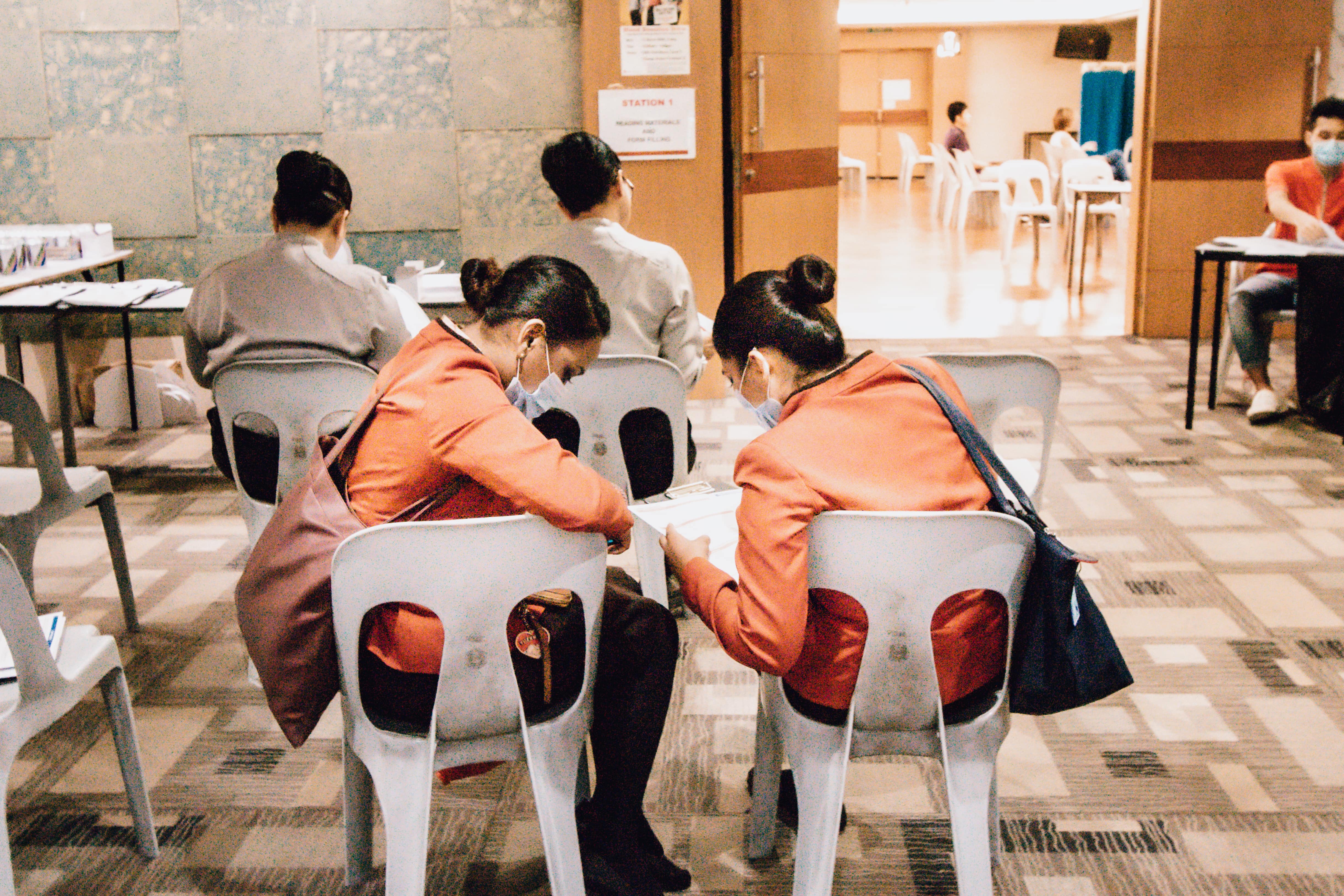 Potential donors filling up medical declaration forms before donating blood. In light of COVID-19, precautionary measures such as temperature screening and additional sanitisation were also put in place.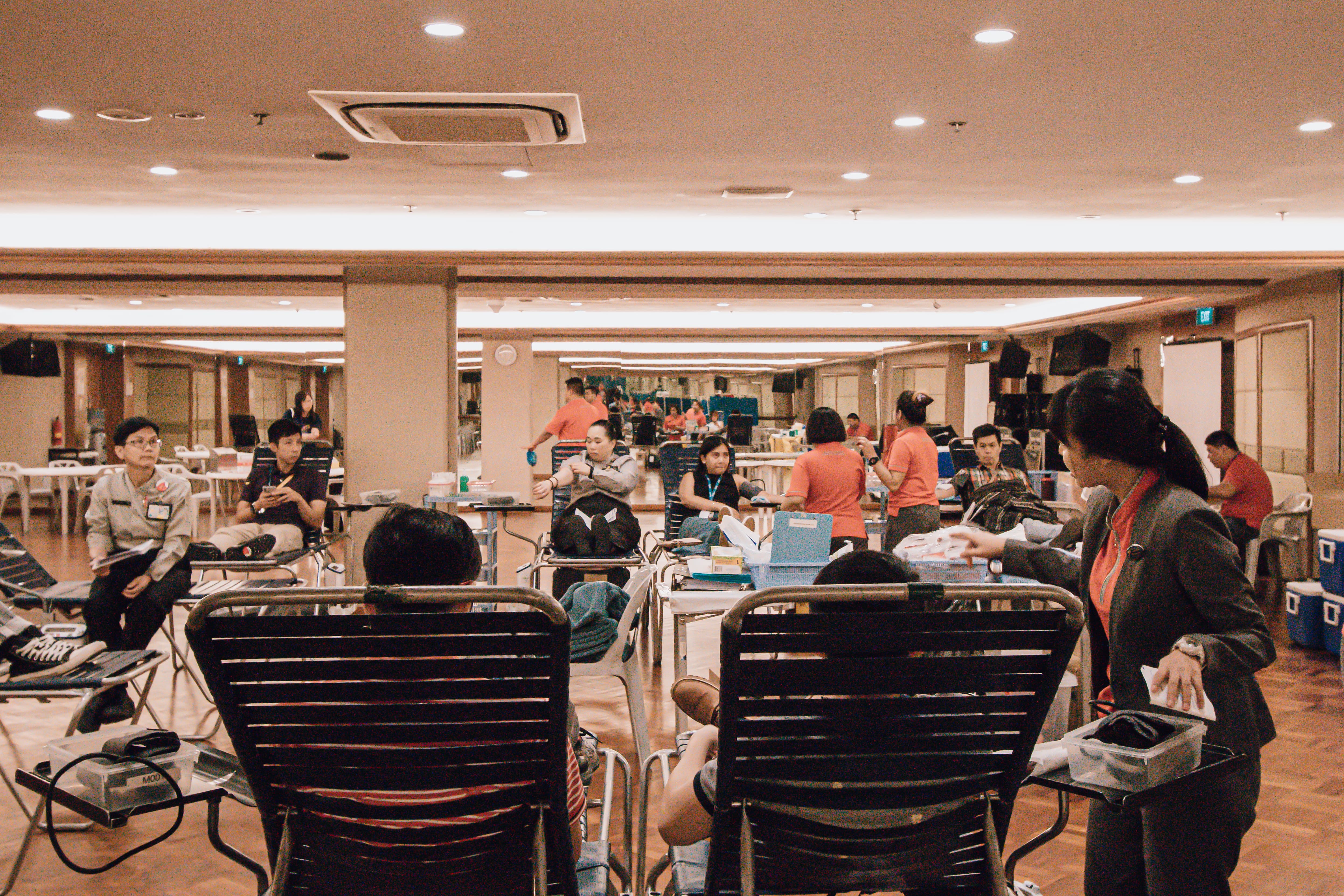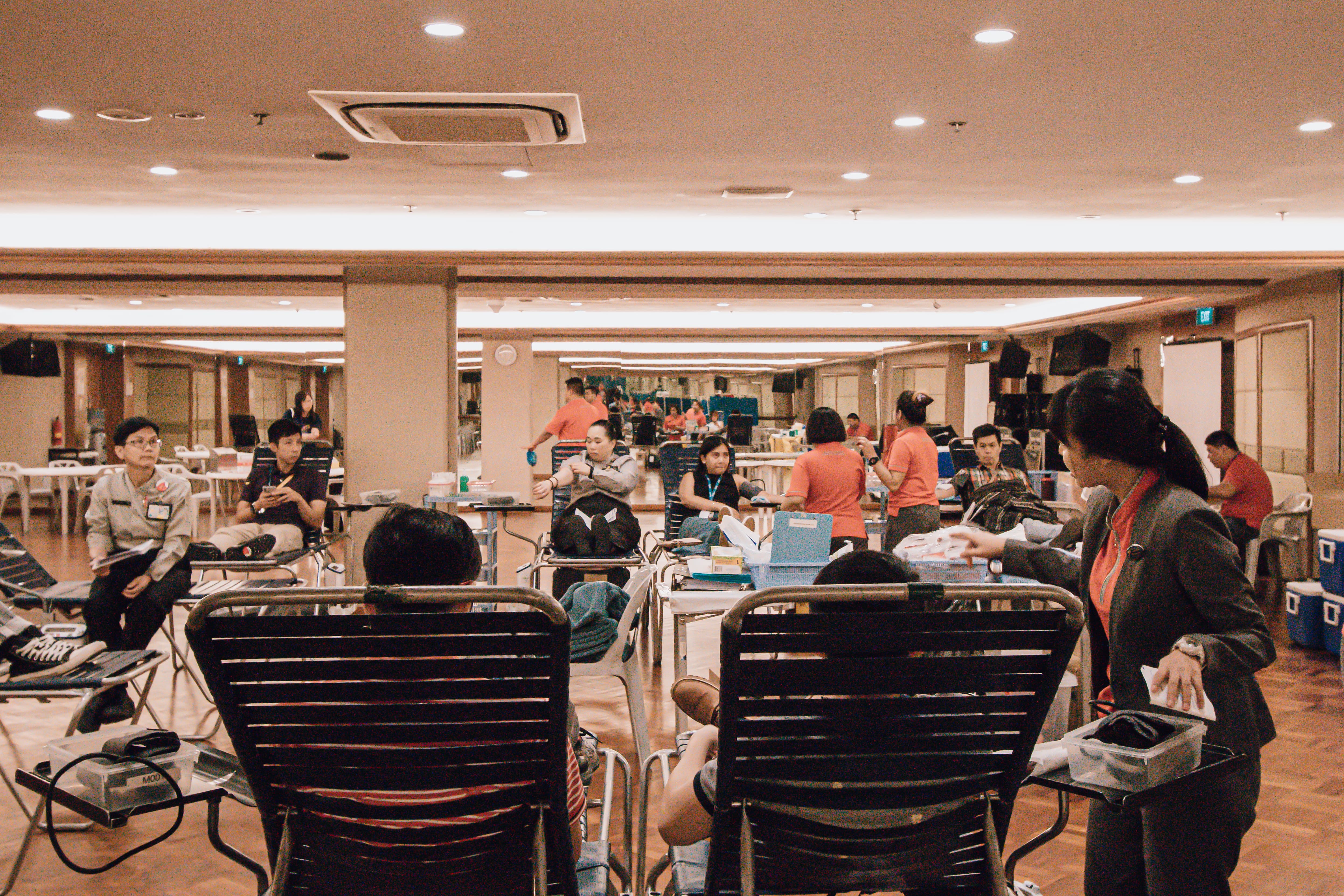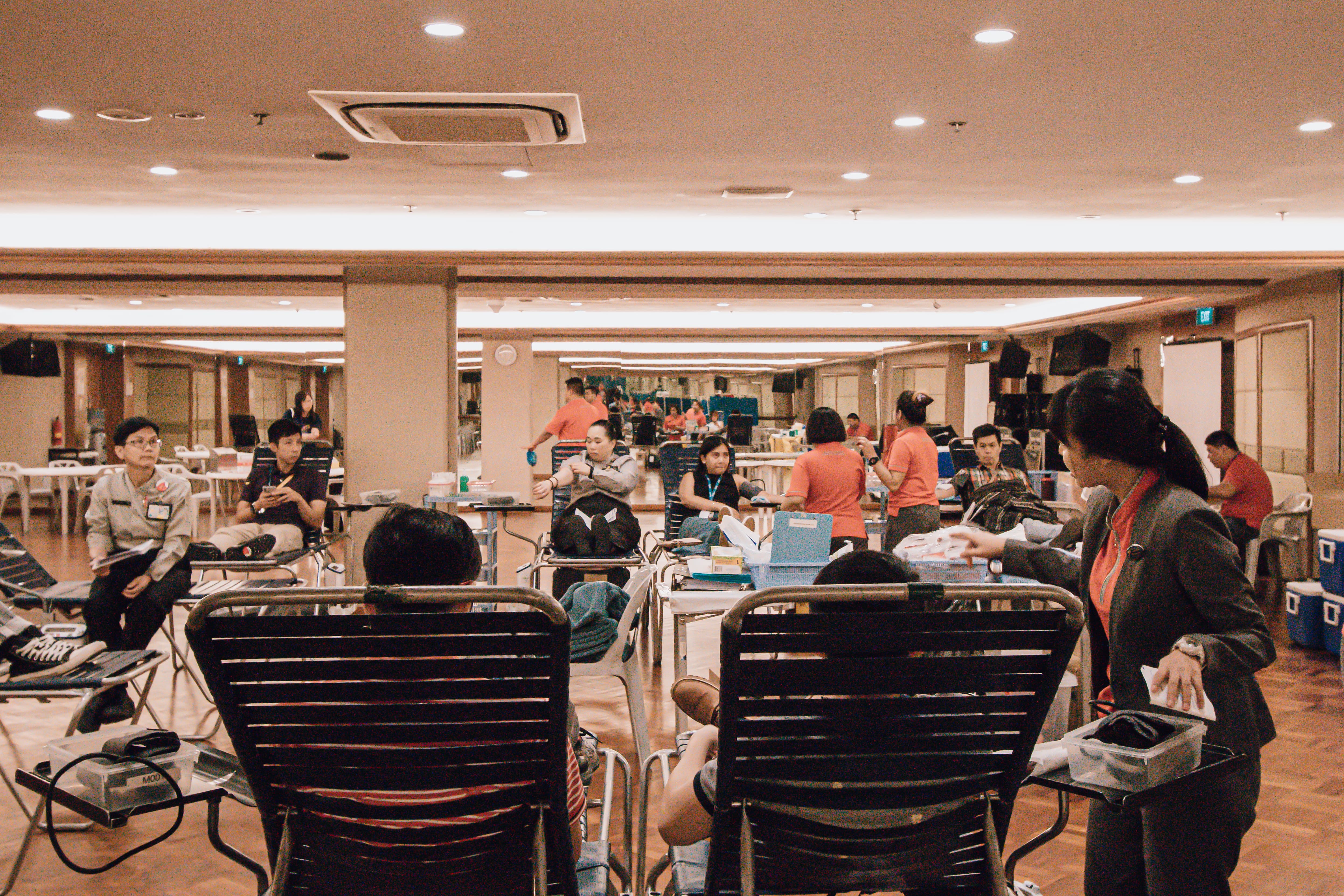 Donors from all over the airport community responded to the call, donating their blood under the caring and watchful eyes of SRCS medical team.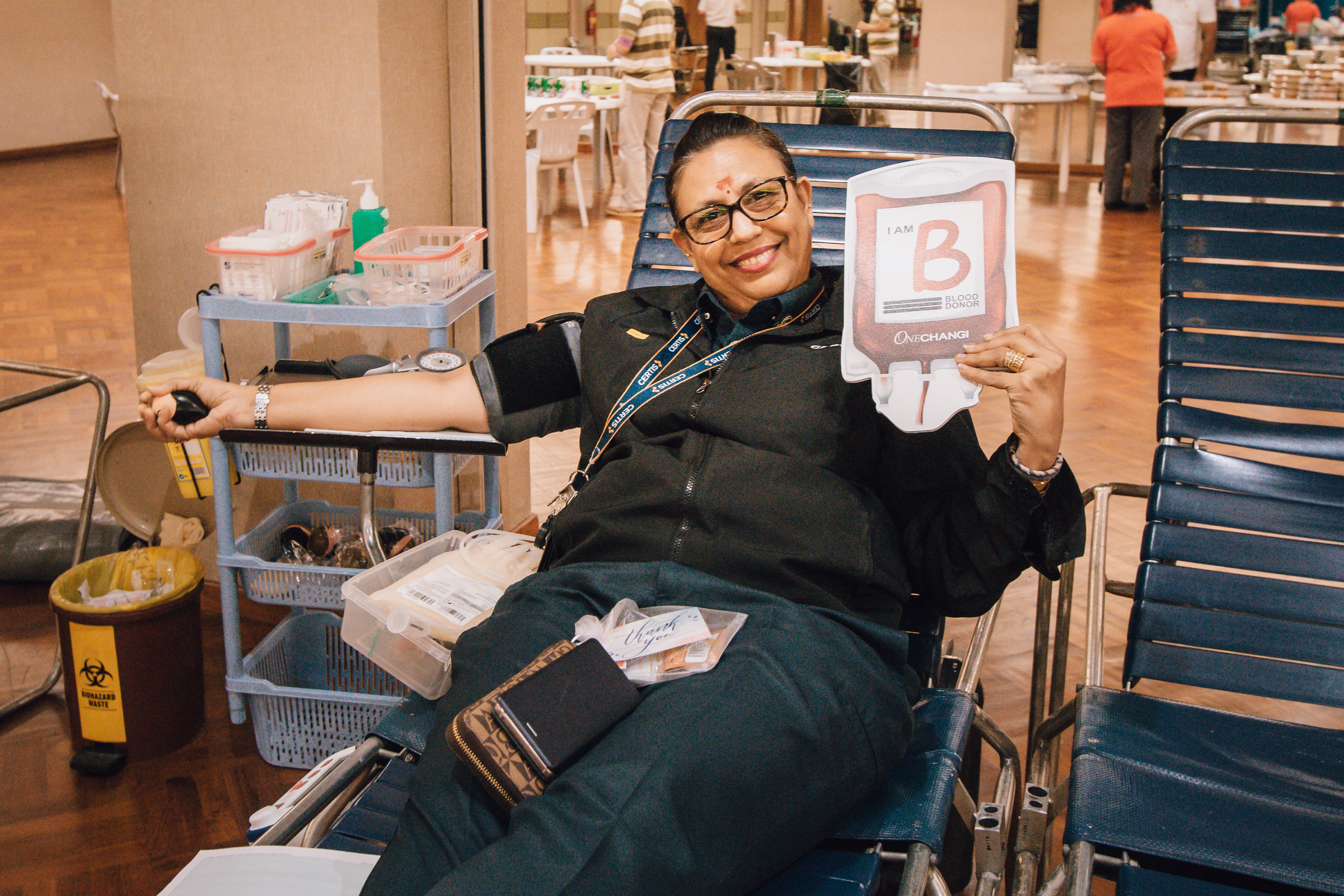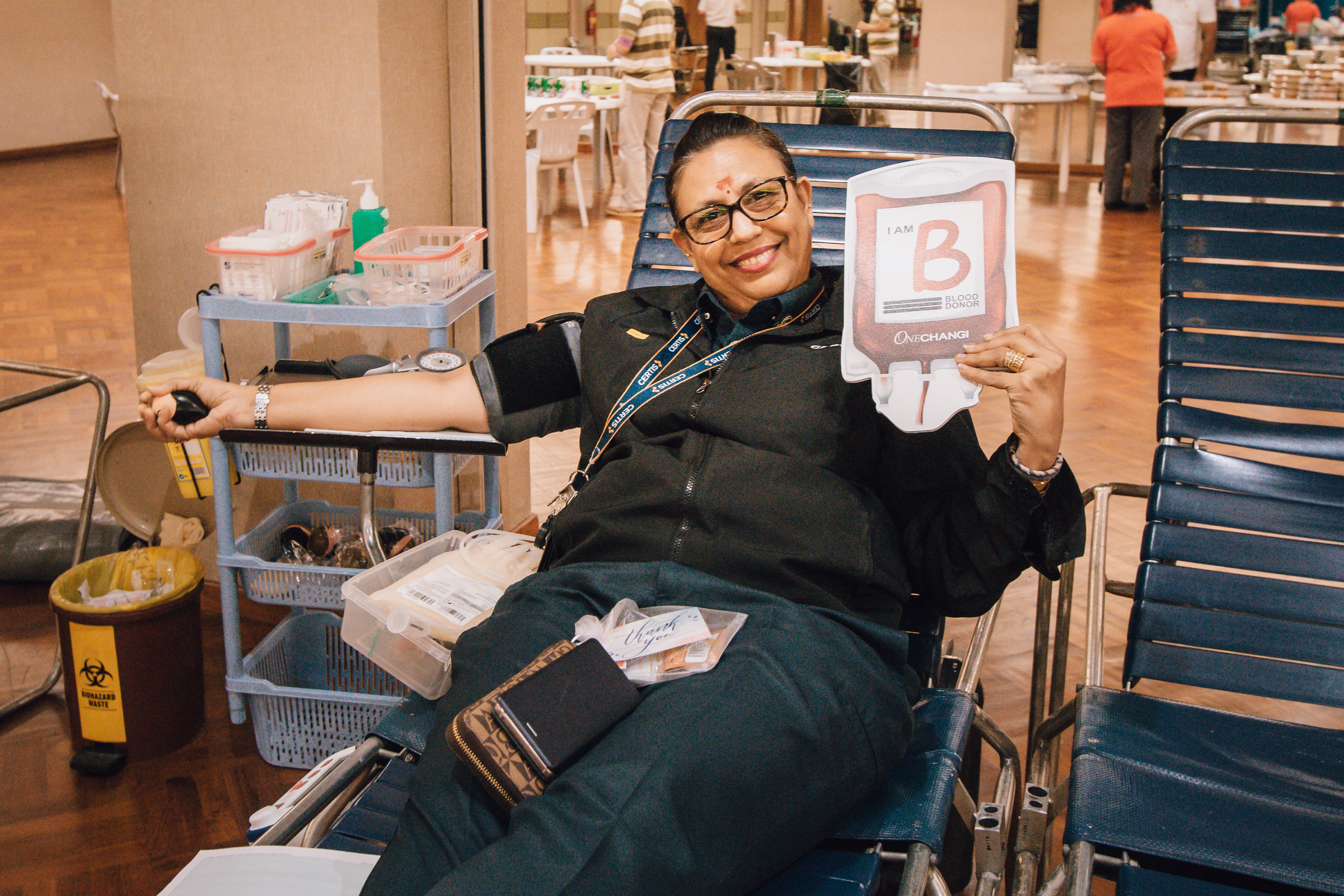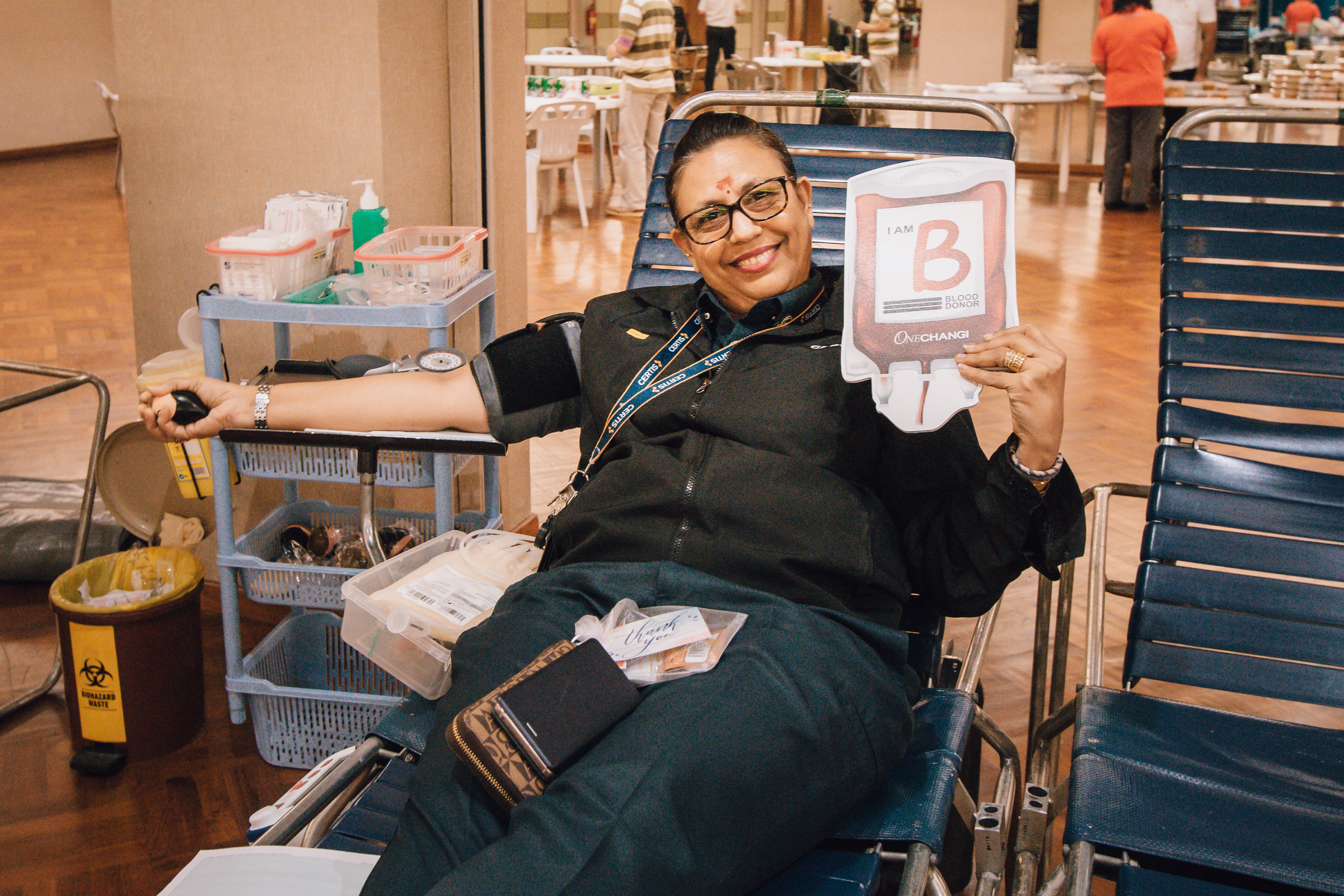 Keeping us safe and saving lives – all in a day's work for this Certis CISCO staff.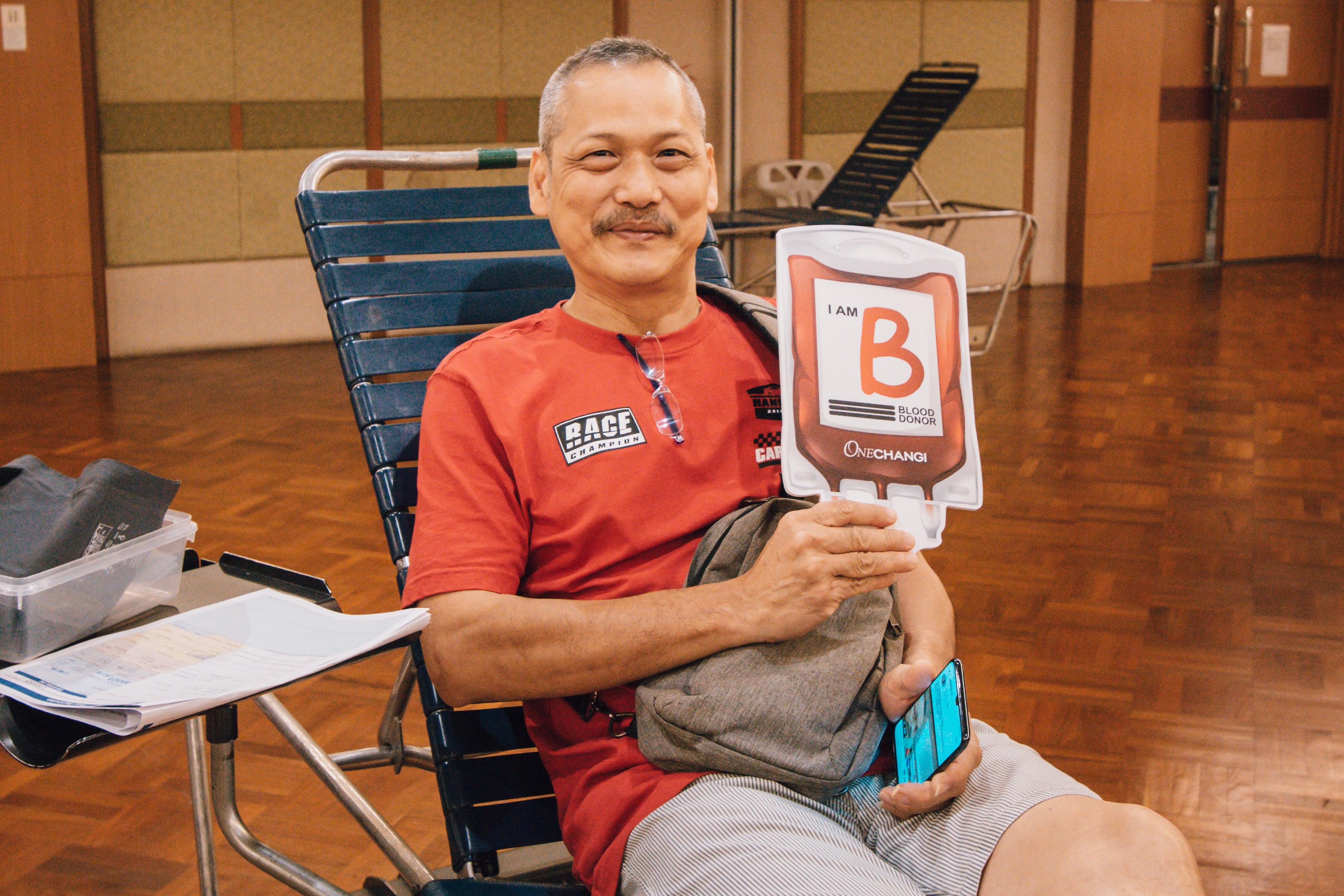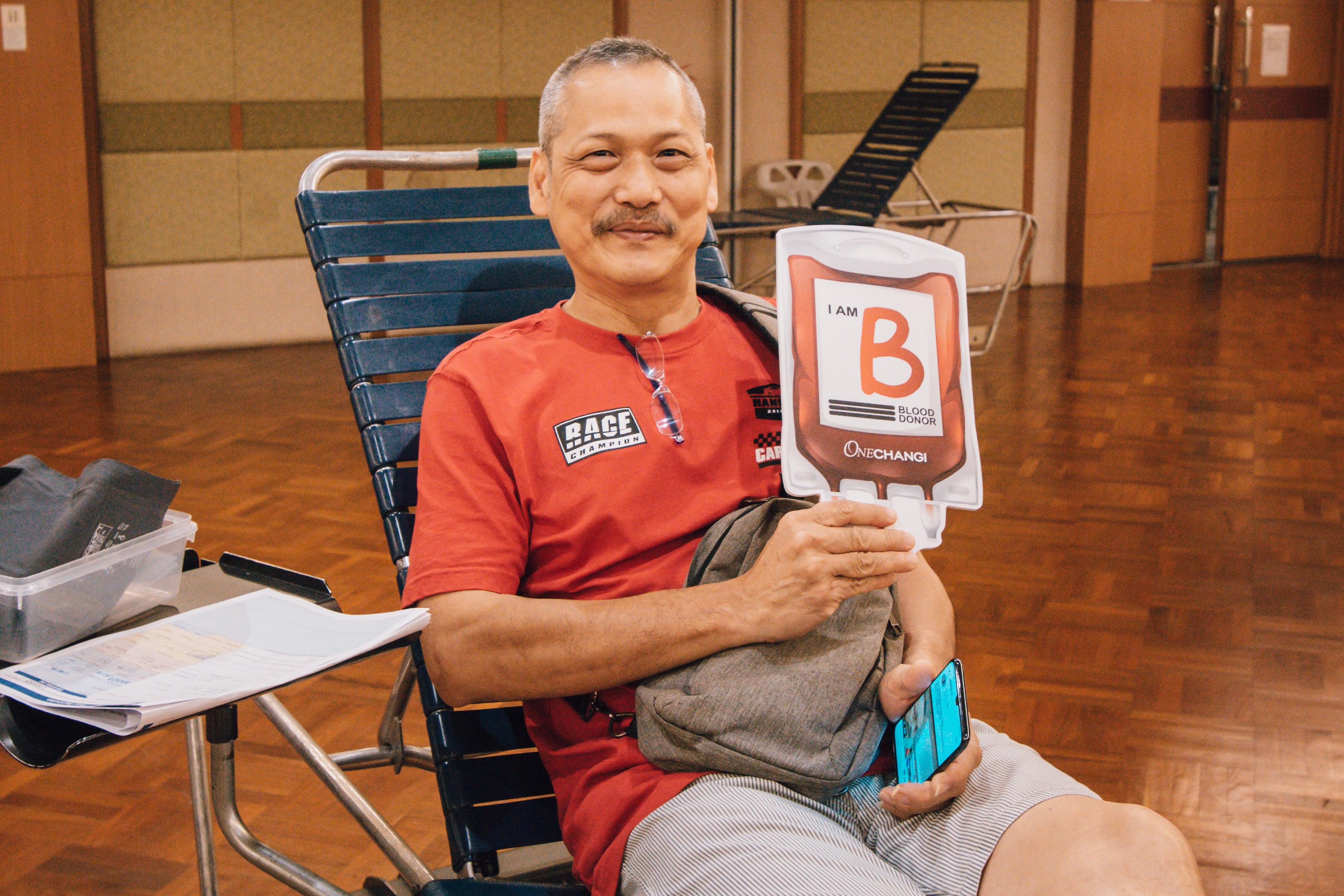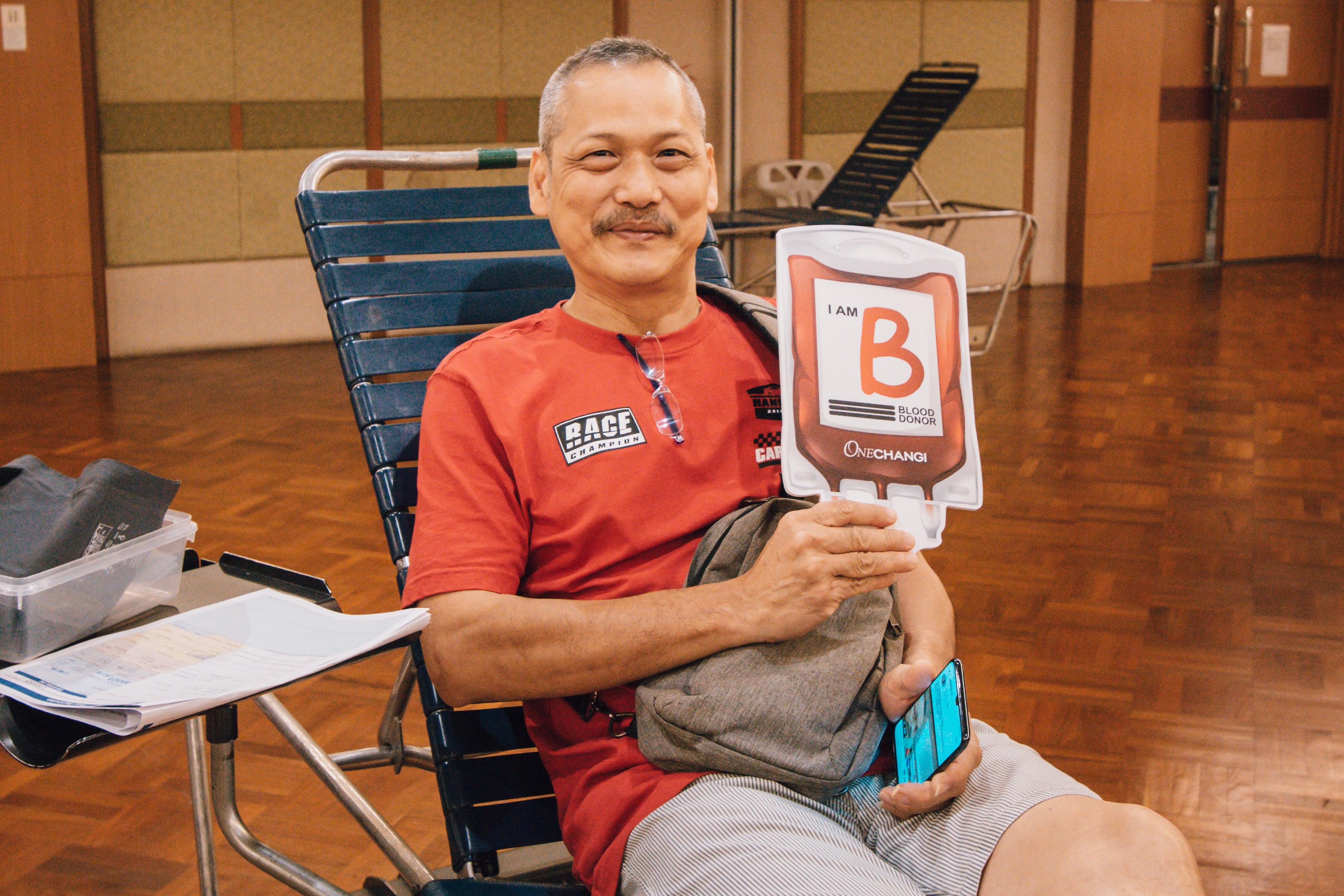 Members of the public also responded to SRCS' appeal on their website and joined the airport community to donate blood at CARC.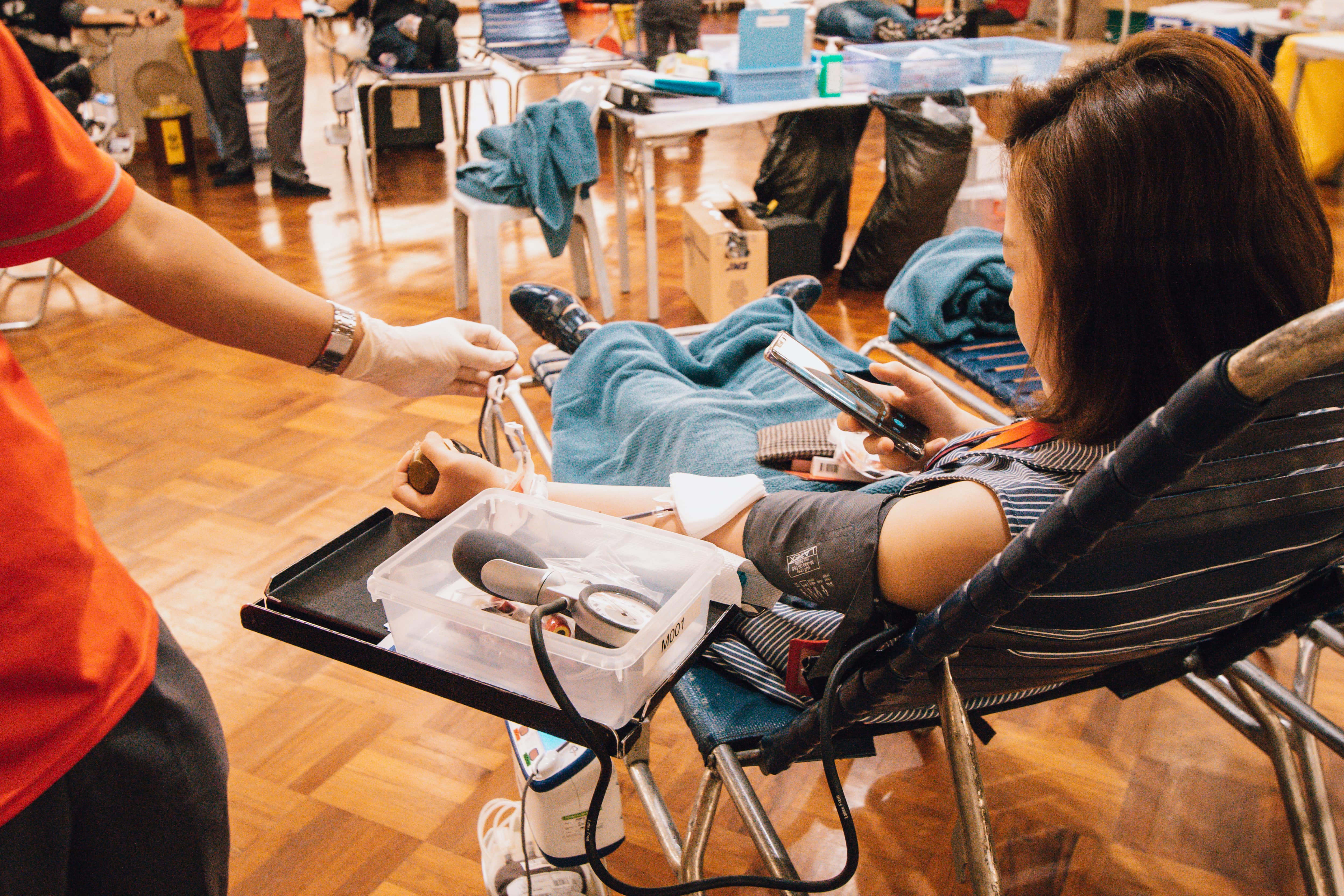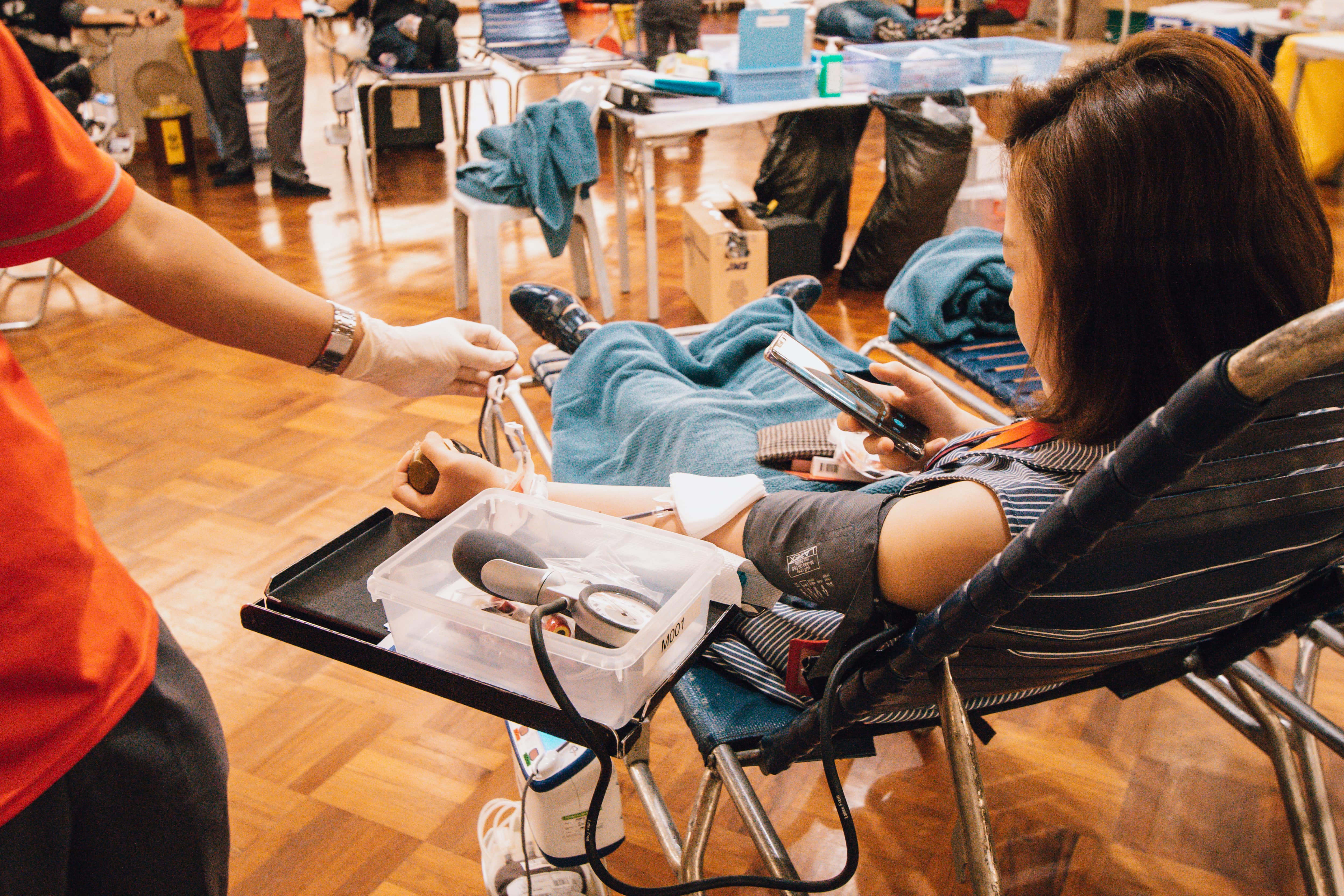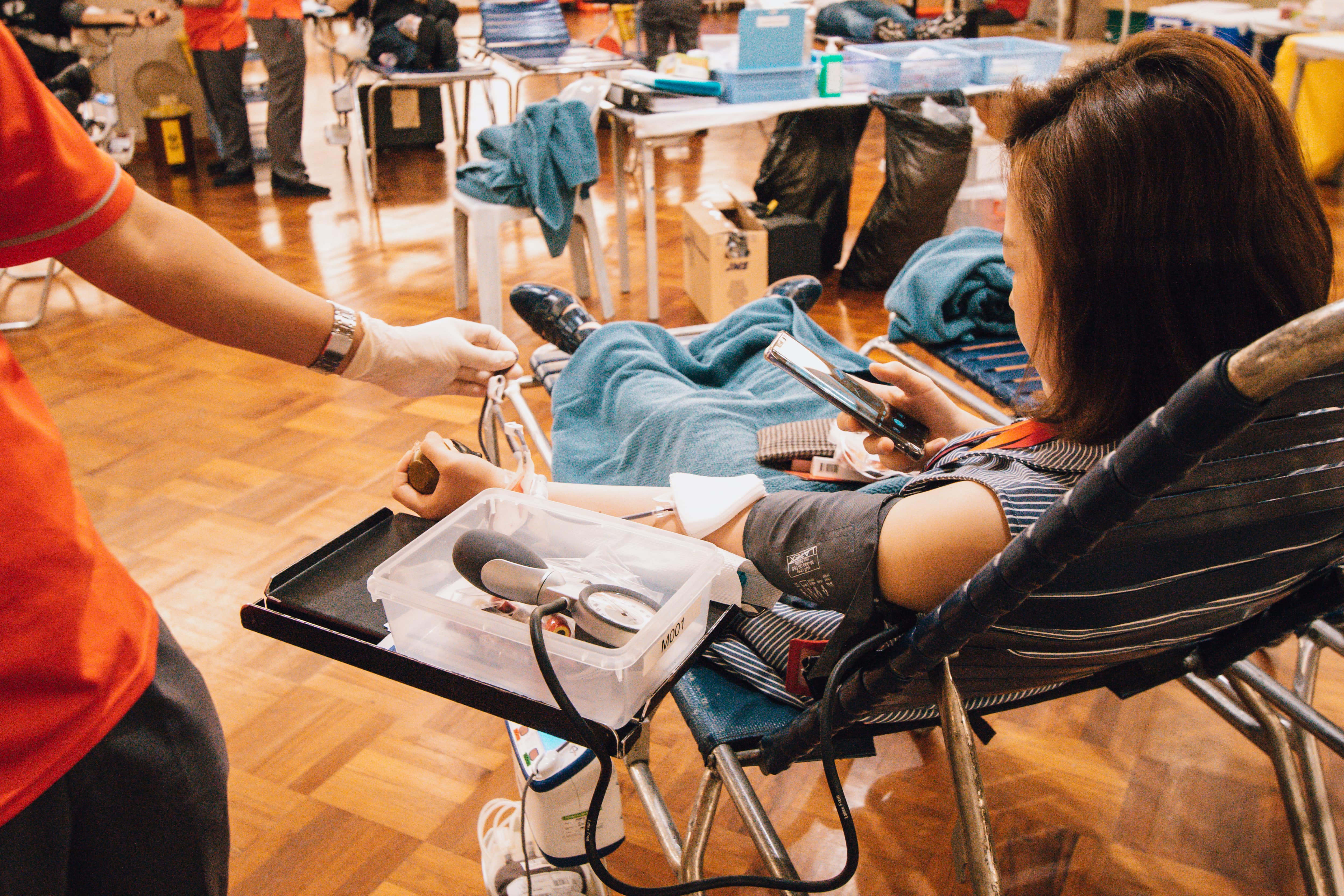 Nothing to fear – a donor remains calm and composed as blood is drawn.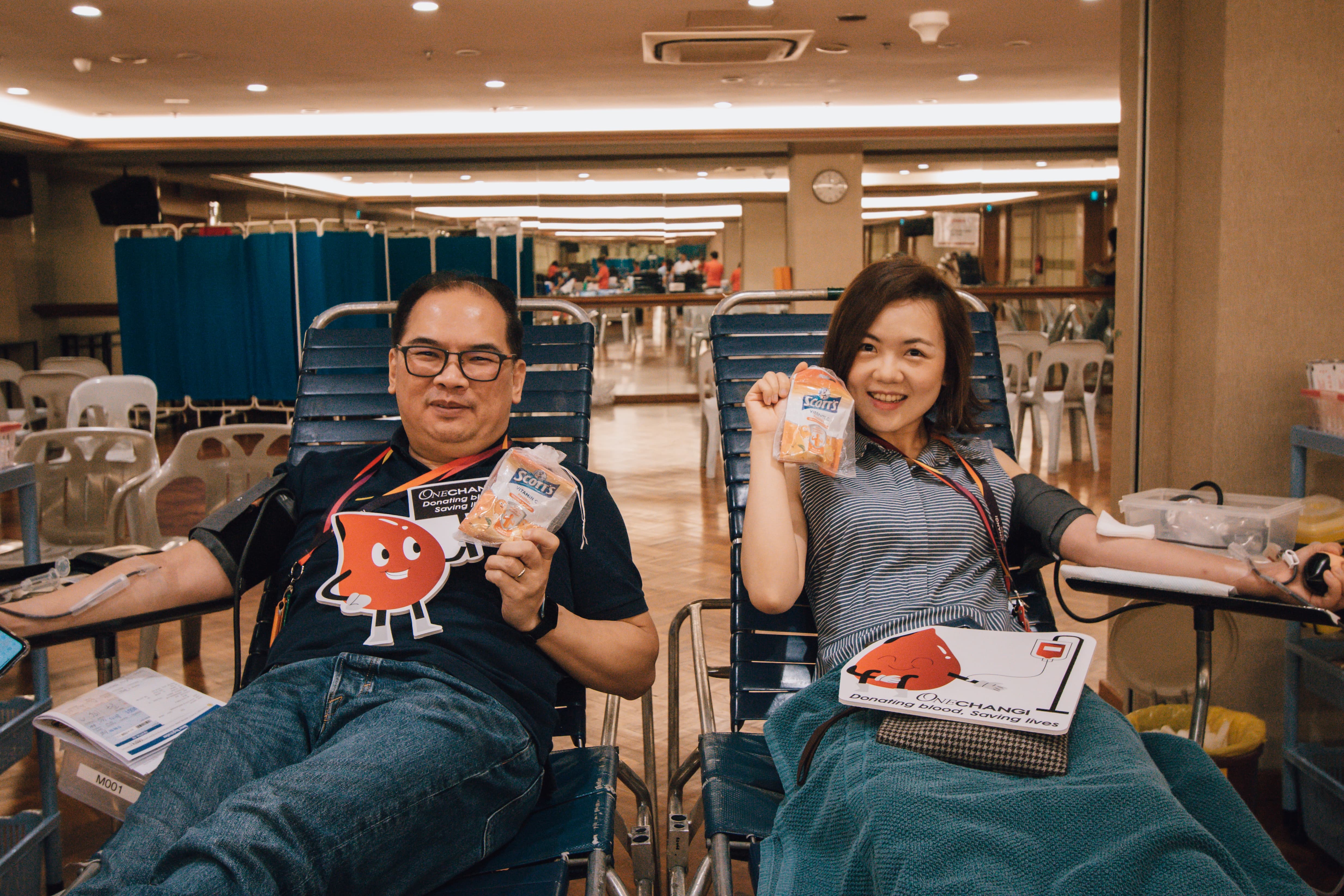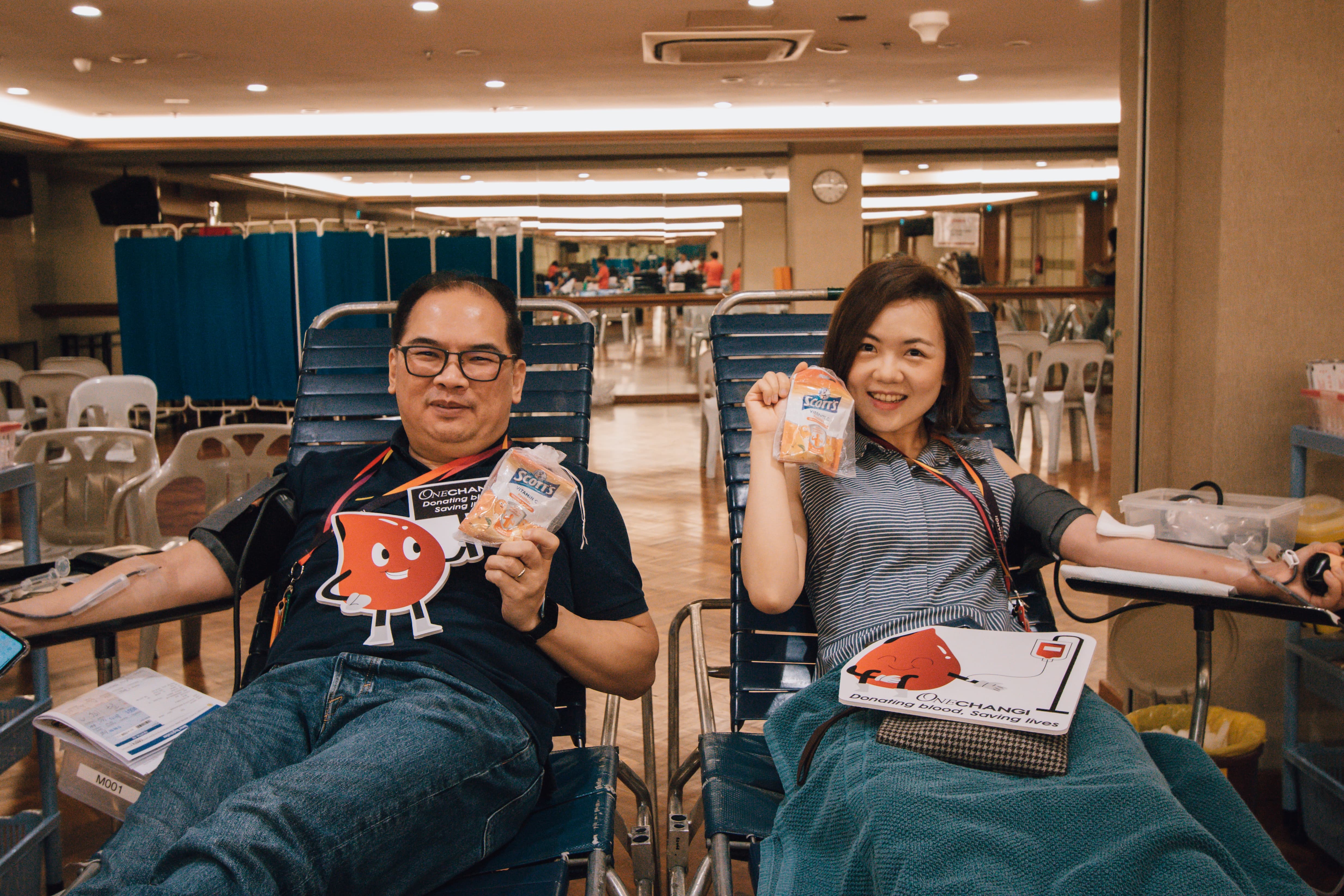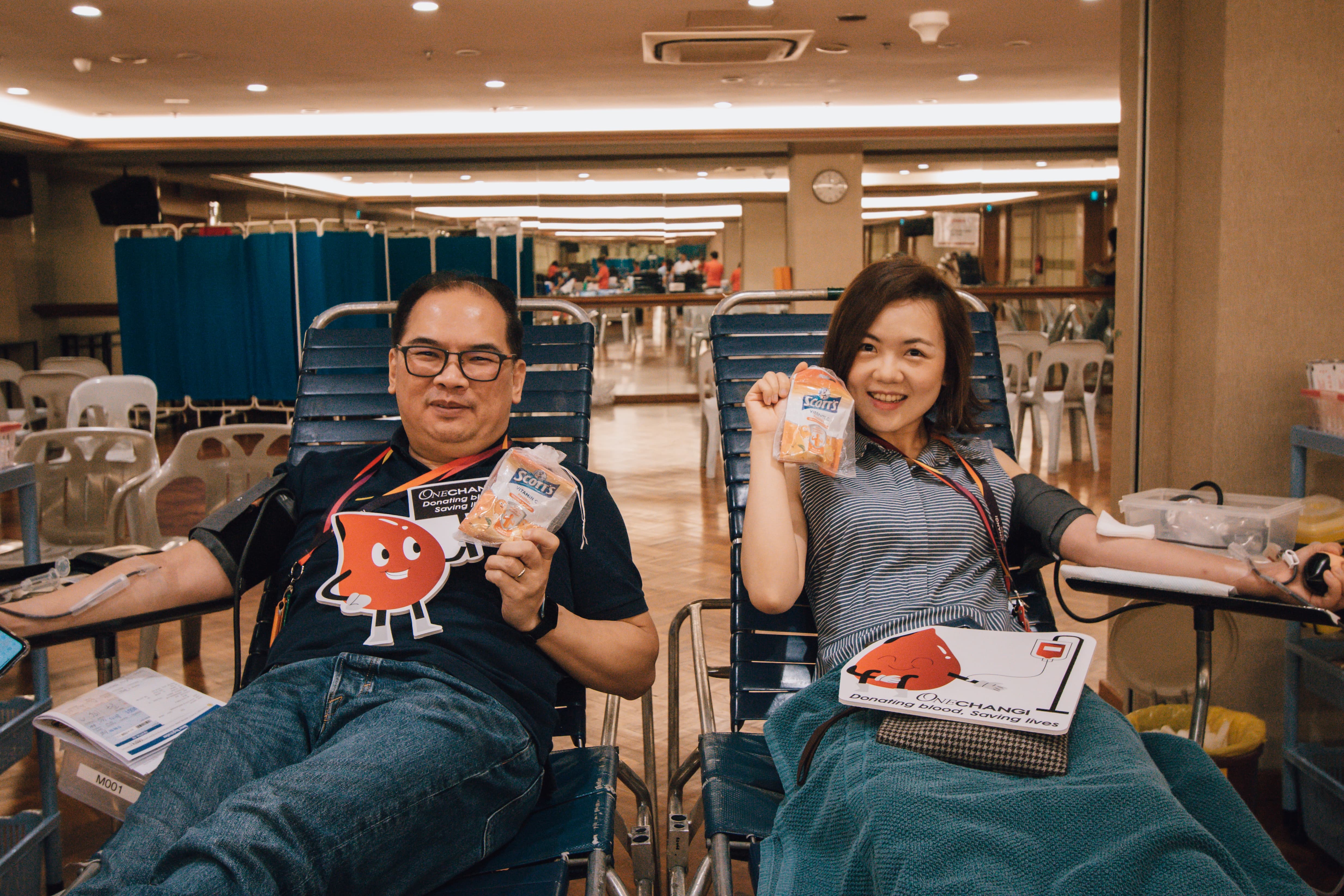 Jonathan Wong and a fellow CAG colleague giving thanks for their appreciation packs.
A familiar face at the donation drive is Jonathan Wong (pictured on the left) from the Airside Concessions Division of Changi Airport Group. For him, this is his 44th time donating blood!
When asked why he continues to do so, he replied, "It all started when my colleague was diagnosed with cancer and needed platelets for treatment. My blood type matched his and I was able to donate my blood to him. He recovered from cancer and today he is still working in CAG with us. Now I call him my blood brother!"
As a seasoned donor, he assured us that misconceptions such as weight gain, the lack of blood in our bodies and pain from the injection are simply what they are – misconceptions.
To those who are hesitant to donate blood, he encouraged, "Our blood is free and our bodies will reproduce new blood after a portion has been drawn out. Moreover, with each bag of blood you donate, you can save three lives!"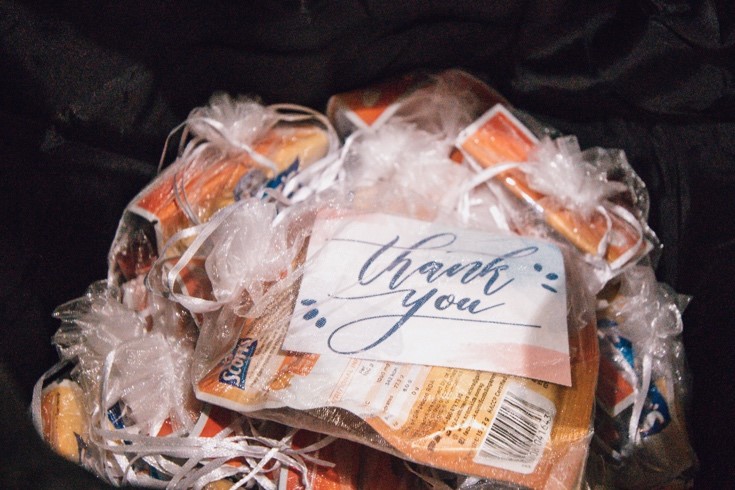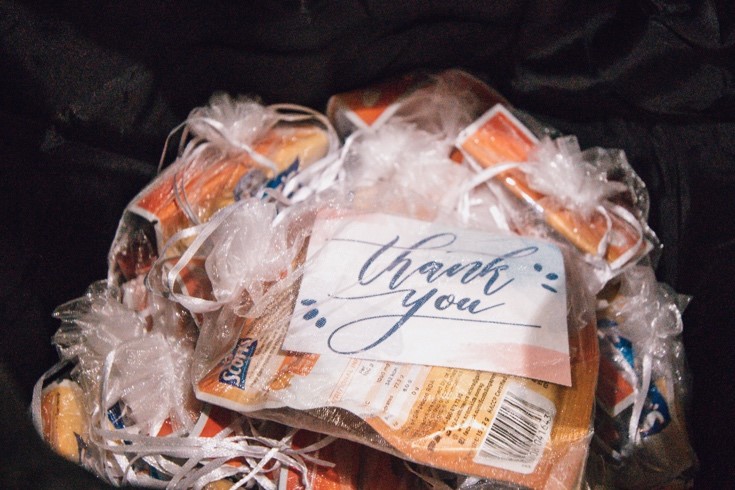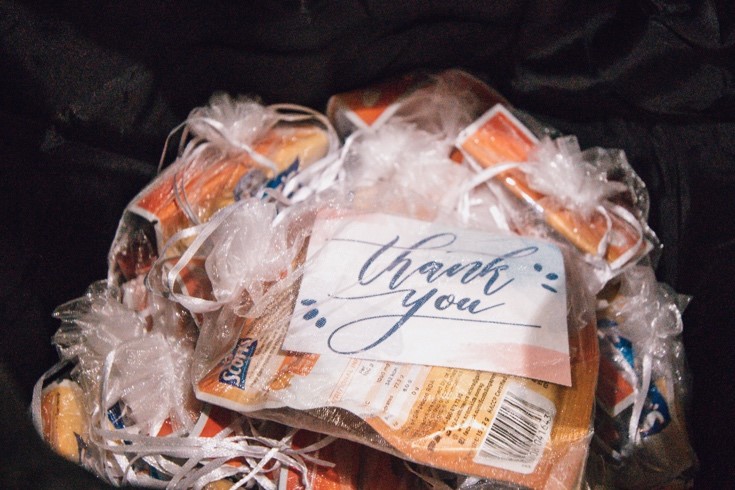 Thanks for your kindness: appreciation packs consisting of a hand sanitiser and vitamin C tablets were given to each donor, lovingly packed by CAG's Quality Service Management Division.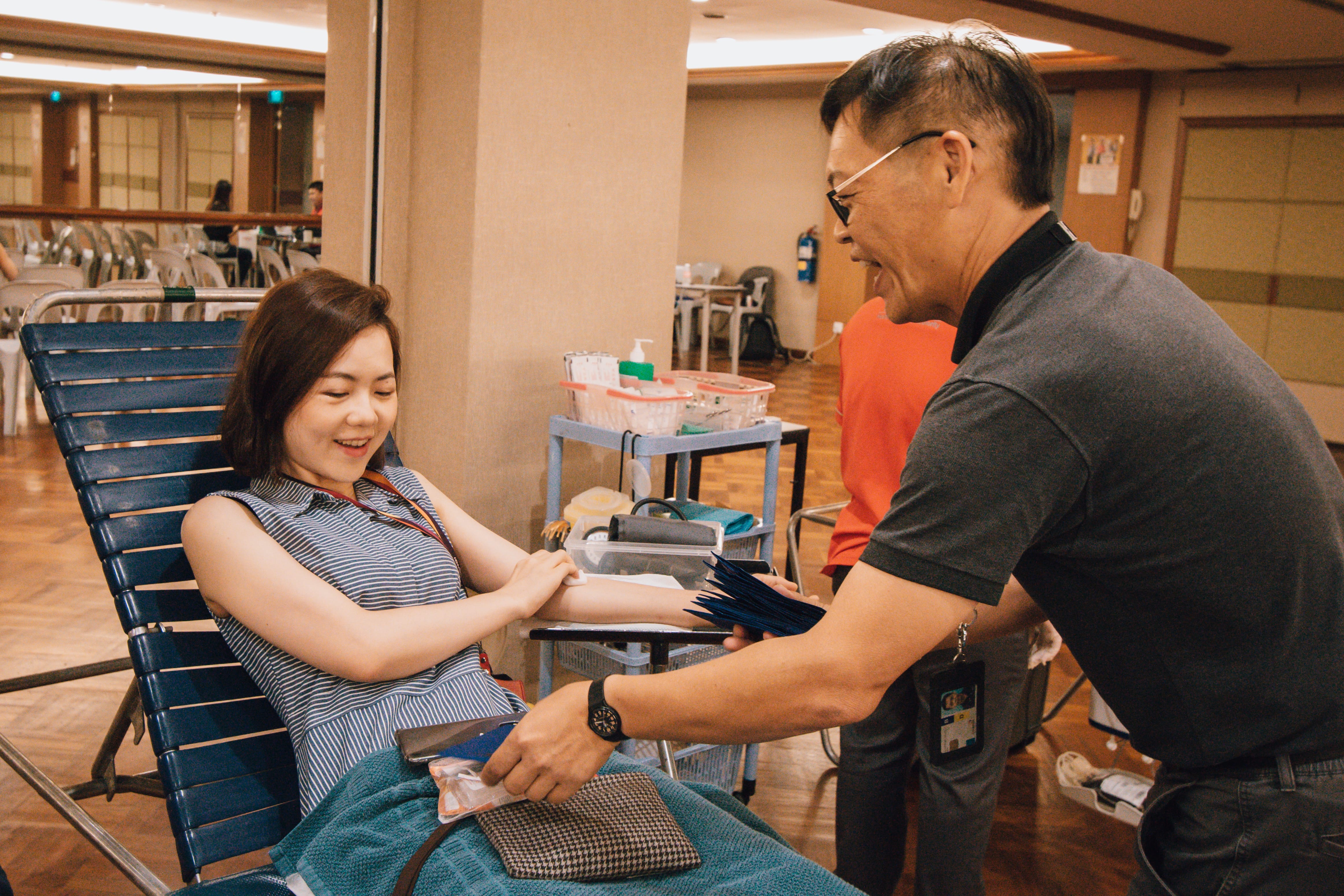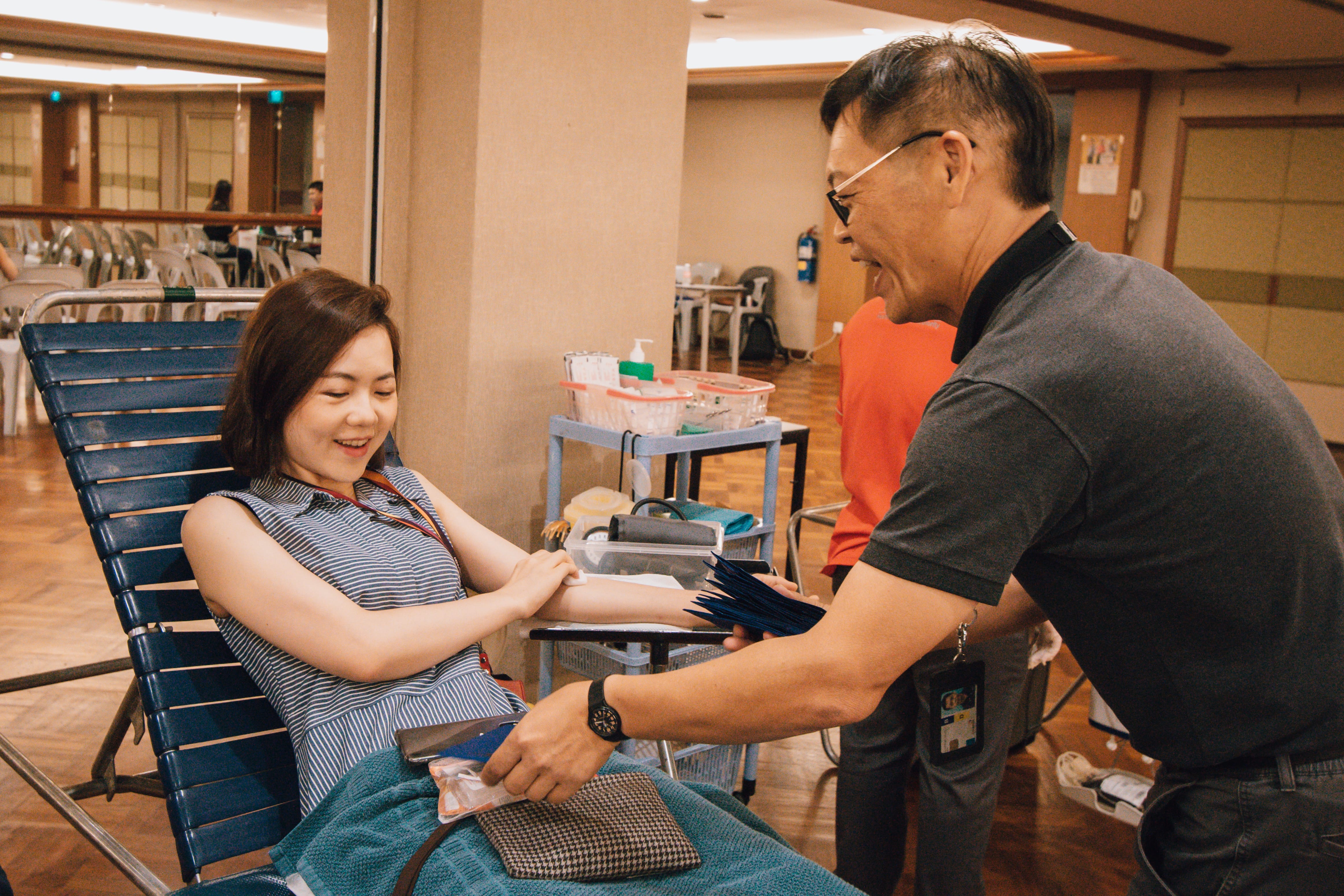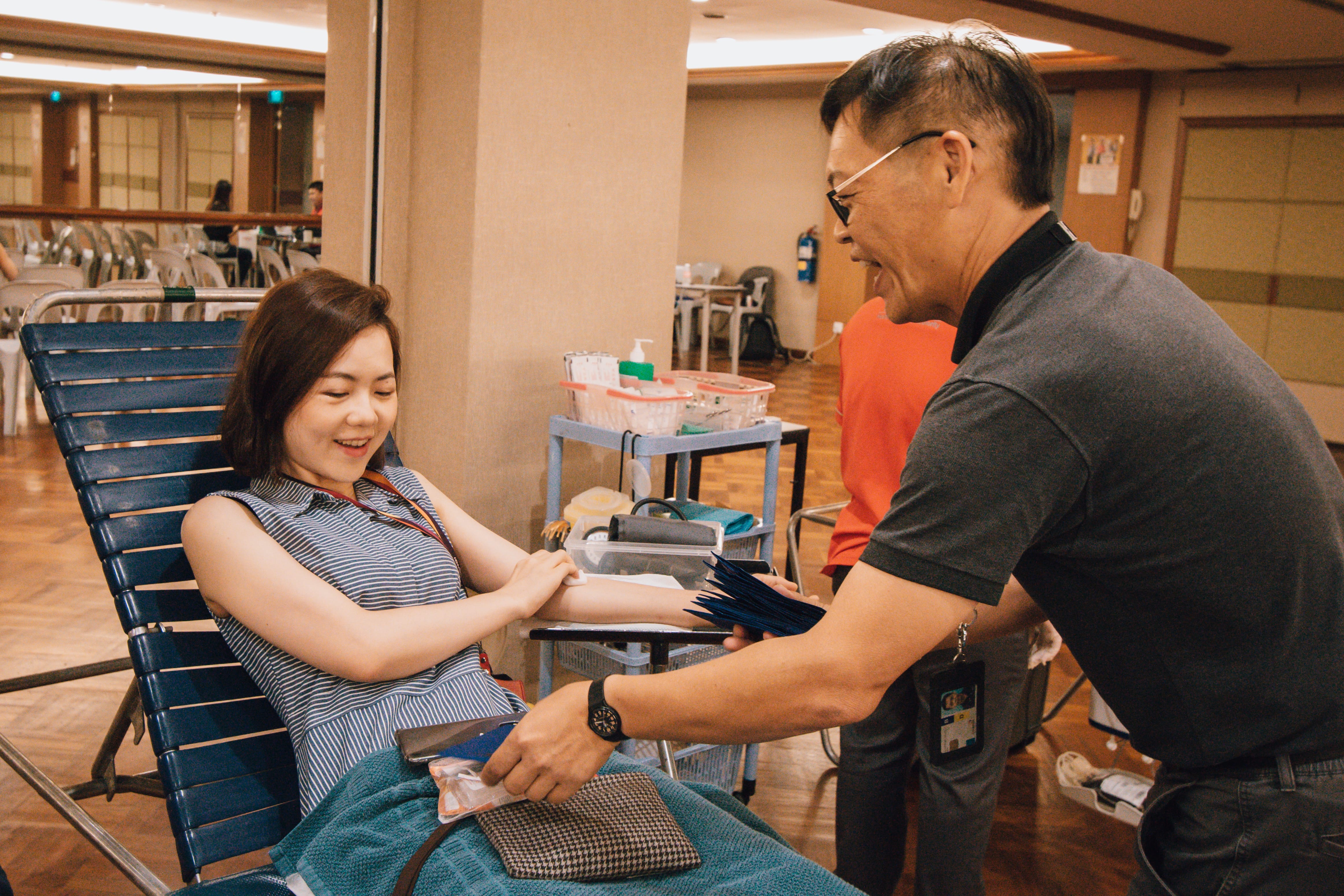 CARC also presented keychains to donors as a small token of gratitude.
A big thank you to everyone who have contributed in this donation drive. For those who missed this opportunity, you can always make a blood donation at any of Singapore's four blood banks or at a community blood donation drive near you.
For more information on how you can contribute to saving lives, please visit https://www.hsa.gov.sg/blood-donation.