Thank you messages that warmed our hearts
As Singapore and the world soldiers on against COVID-19, the airport community received many thank you notes from across the island, warming our hearts as the Changi airport community work tirelessly together to step up cleaning and hygiene measures at the airport, and watch out for one another's health and wellbeing.
These words of encouragement became another source of strength for our frontline colleagues!
The first message
The very first thank you notes were received from Anglo-Chinese School (ACS)(Barker), during Singapore's most challenging period in early February. In return, Changi Airport Group (CAG) posted our appreciation on our LinkedIn page, thanking the ACS students for making our day.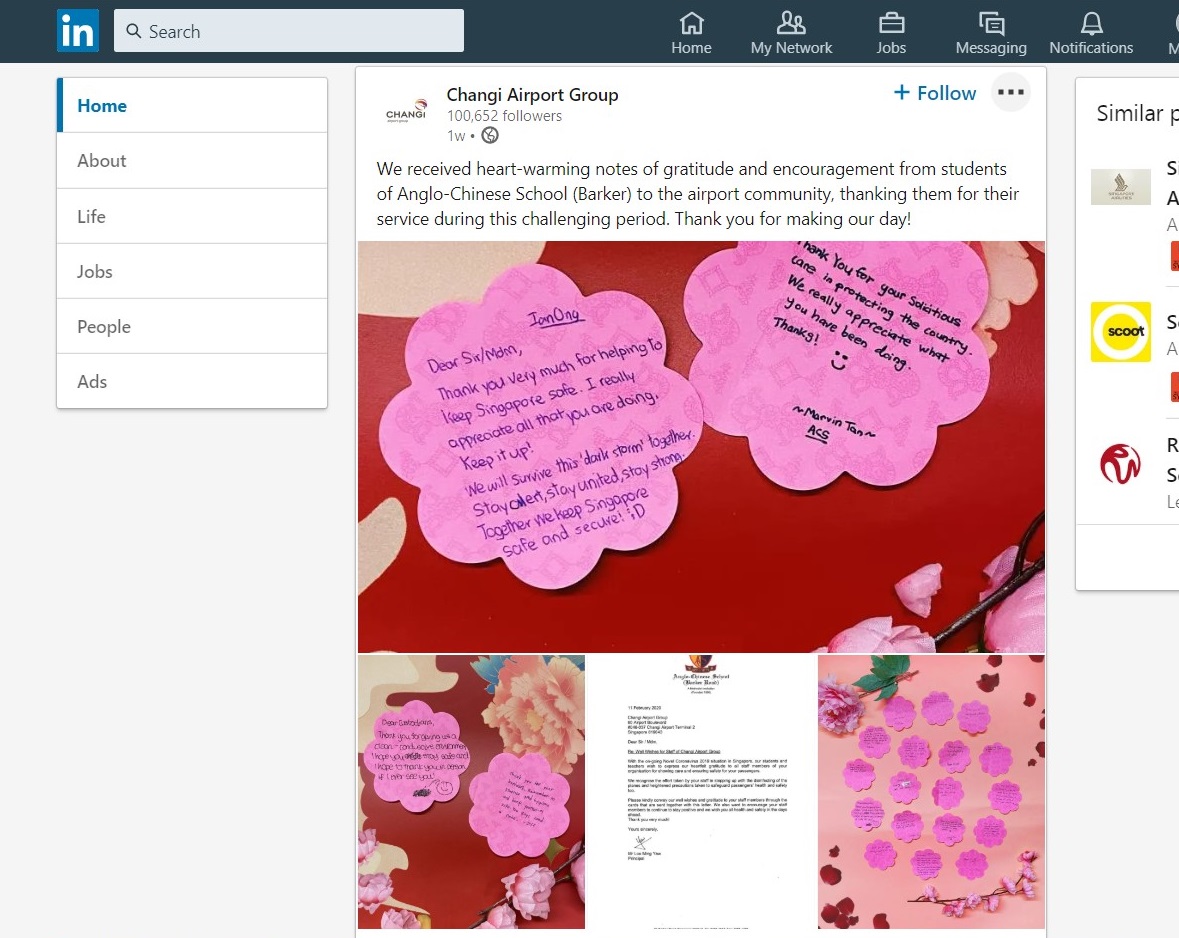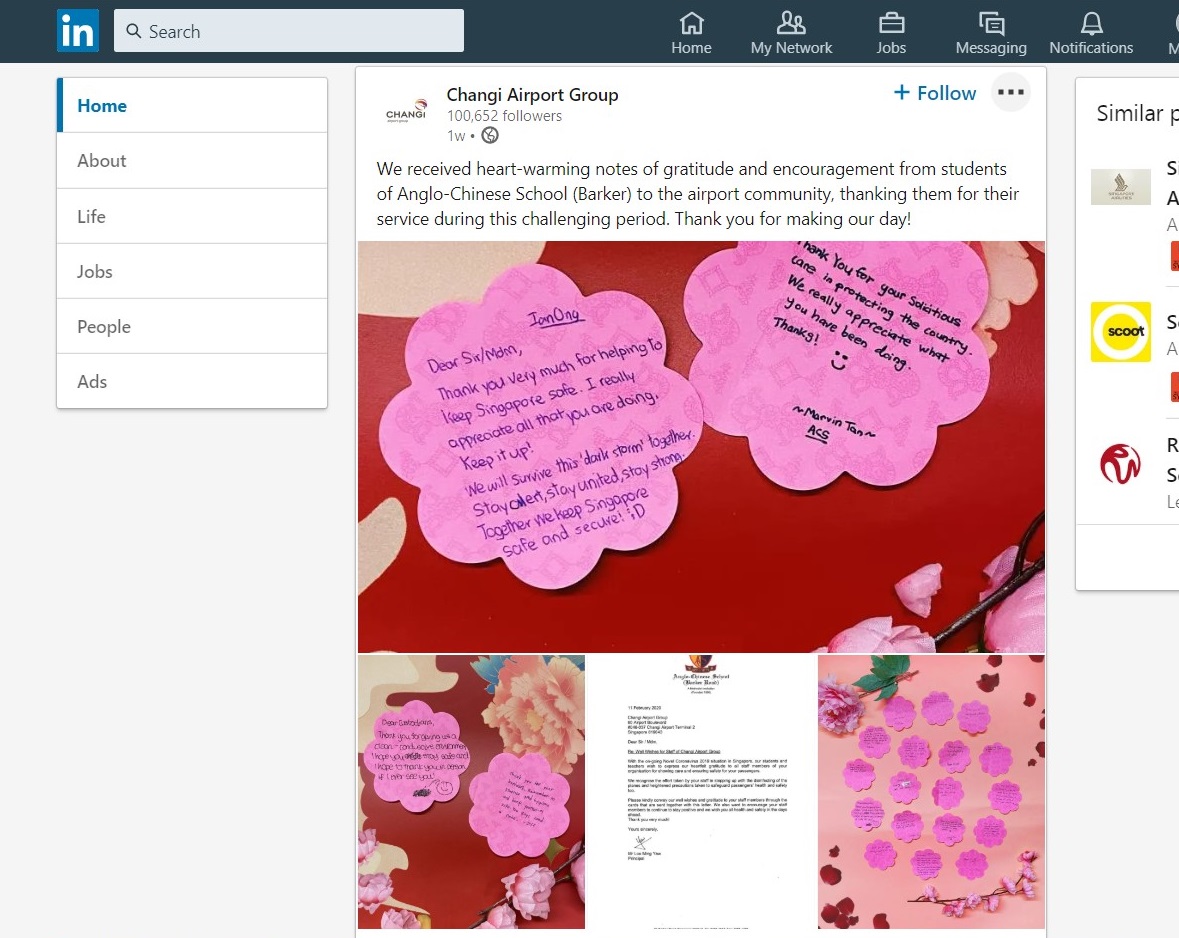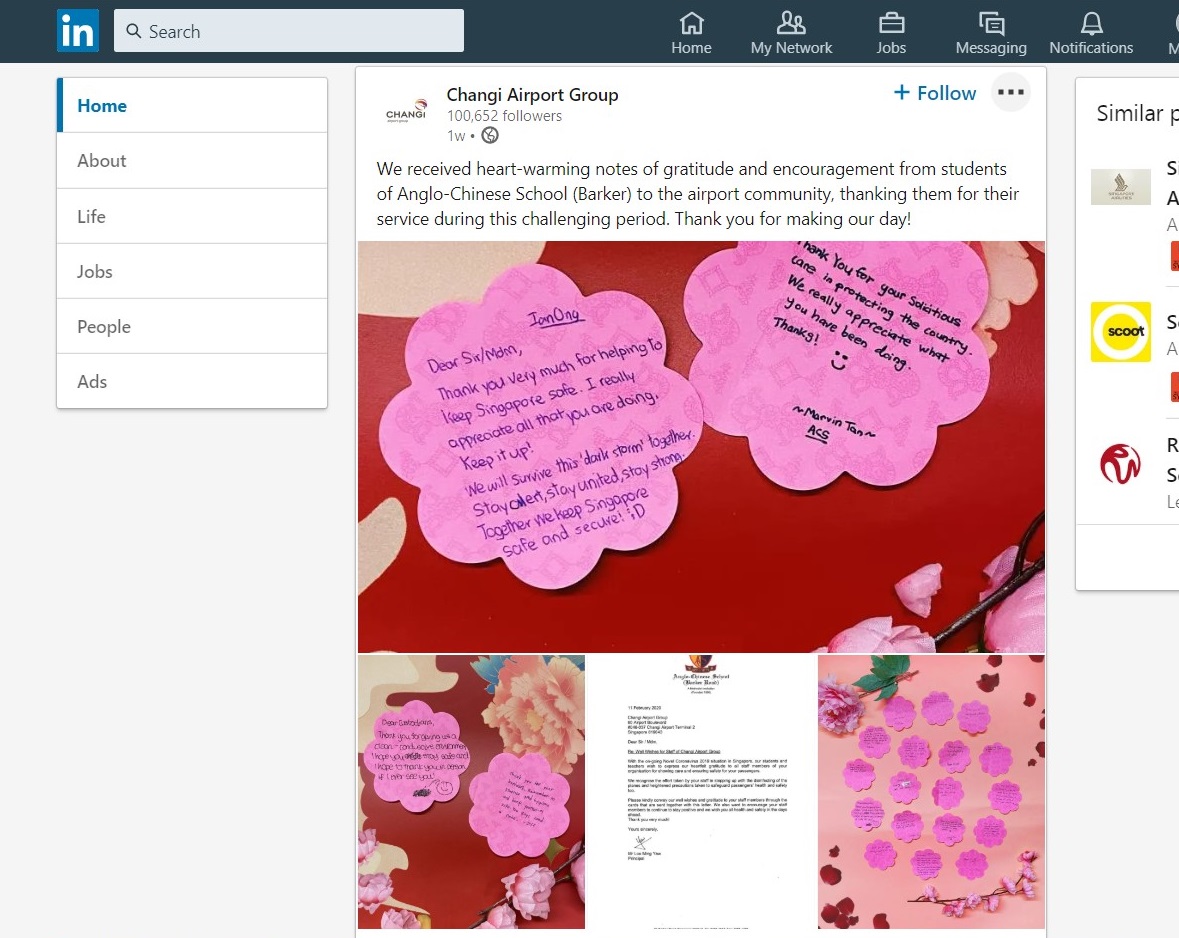 CAG's LinkedIn post, thanking ACS for their heart-warming gesture
In the days to follow, fellow Singaporeans continued to warm our hearts.
Students and teachers from Eunoia Junior College and Bukit Batok Secondary School came to the airport to present us with thoughtfully penned thank-you messages from their schoolmates.
Cheery messages from Bukit Batok Secondary School brought smiles to our airport workers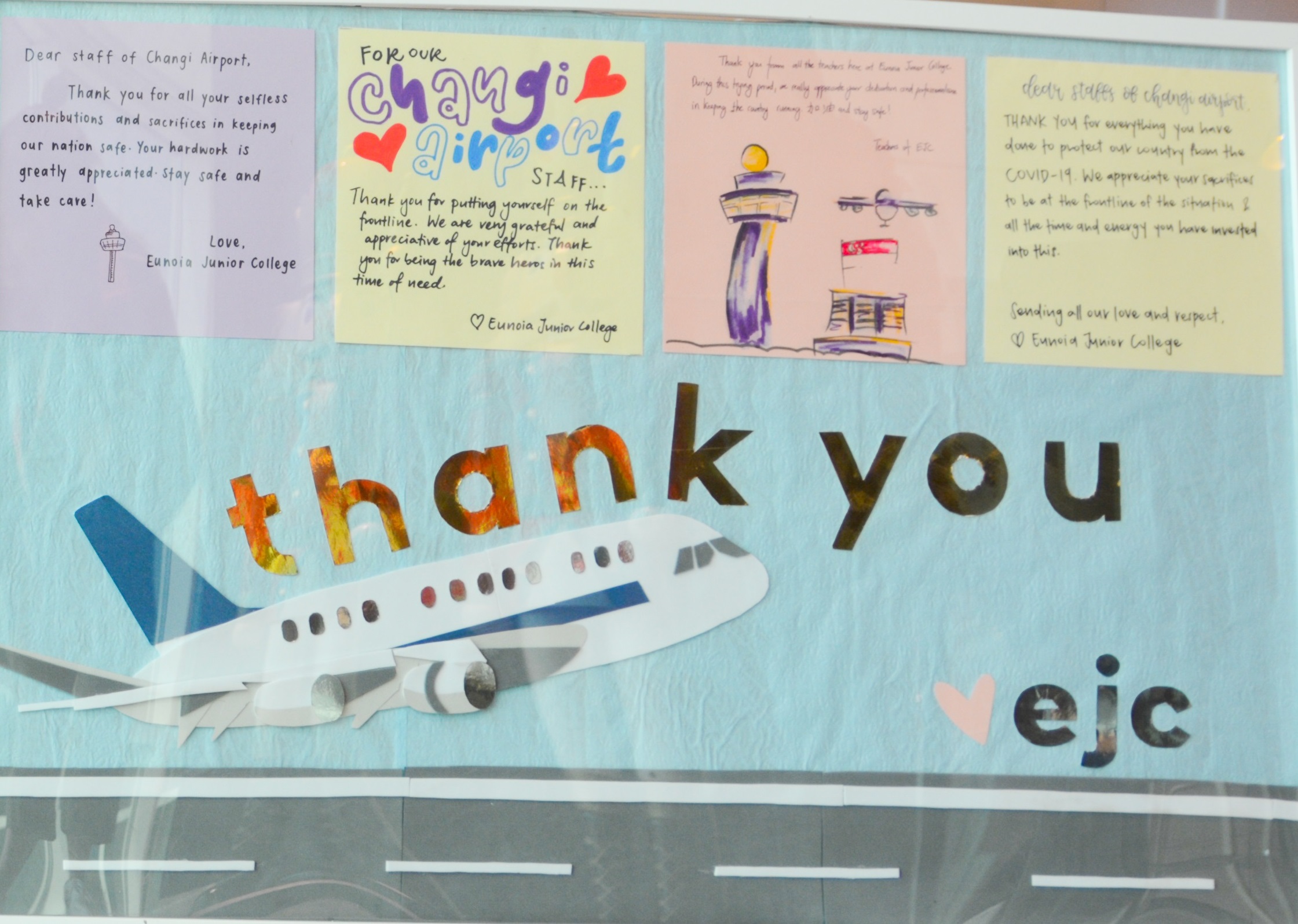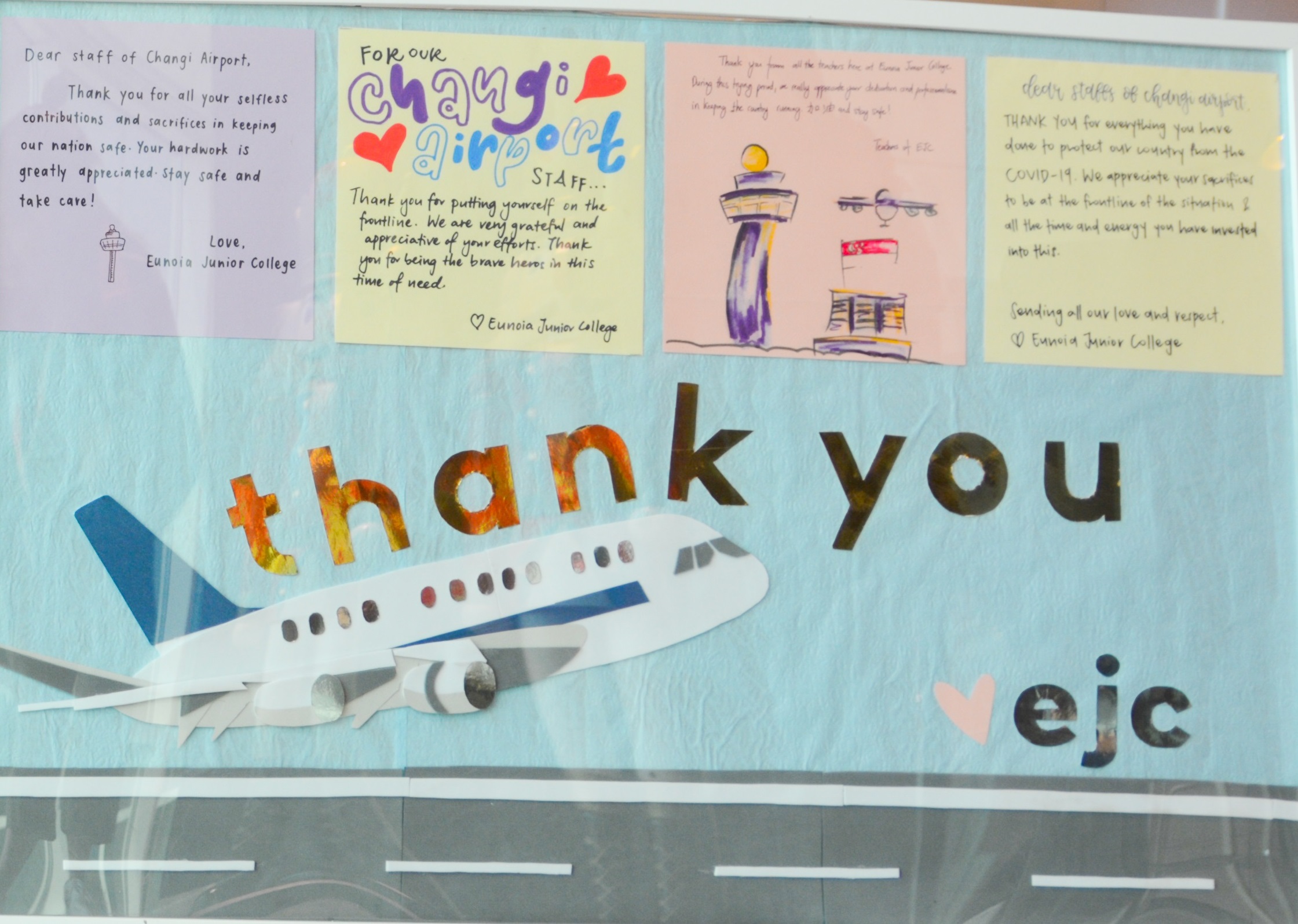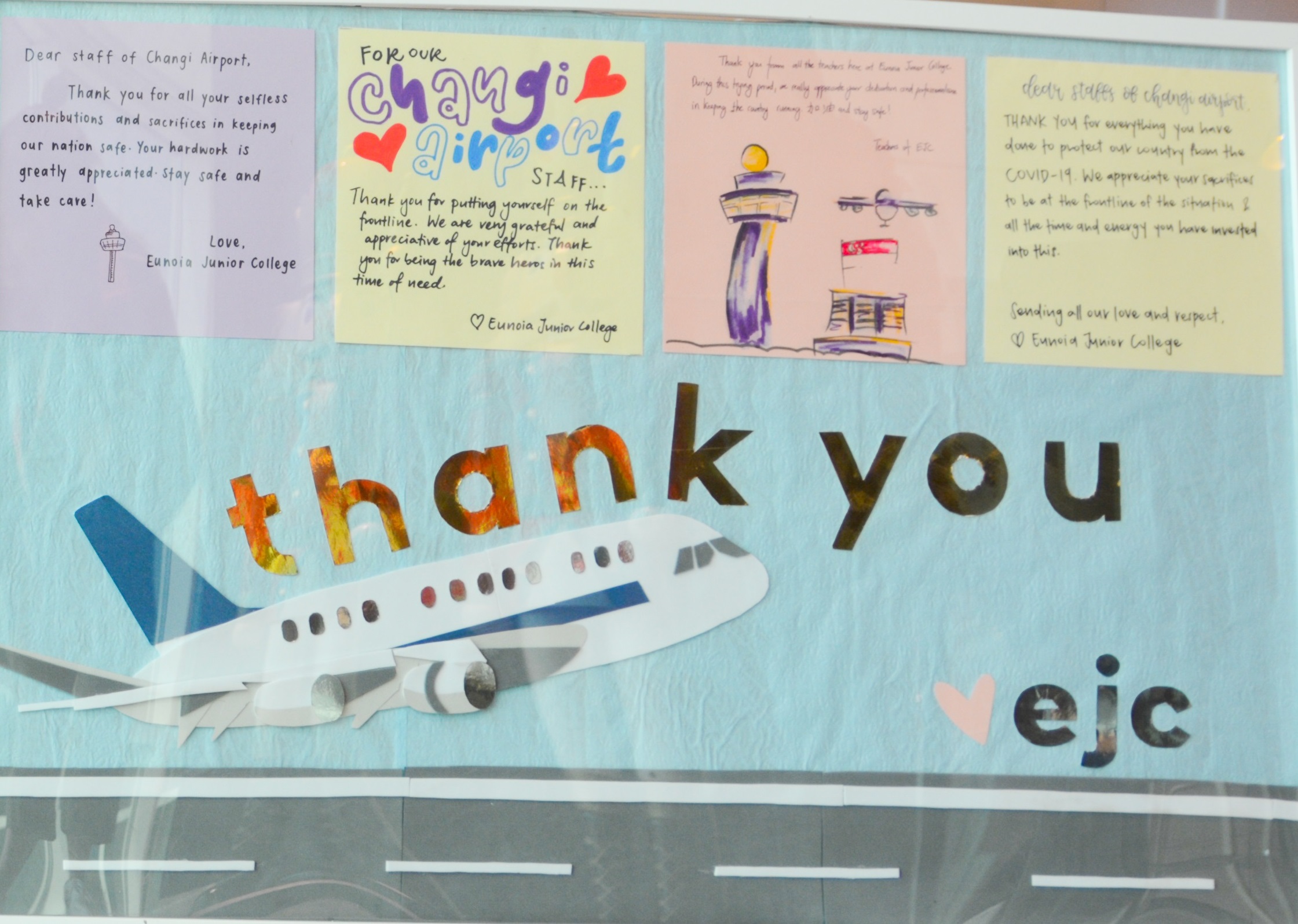 A close-up look at one of the beautifully designed thank-you notes board from Eunoia Junior College
NorthLight School, one of the beneficiaries of CAG's Corporate Social Responsibility programme, also sent their well-wishes through a beautifully arranged bouquet of "flowers".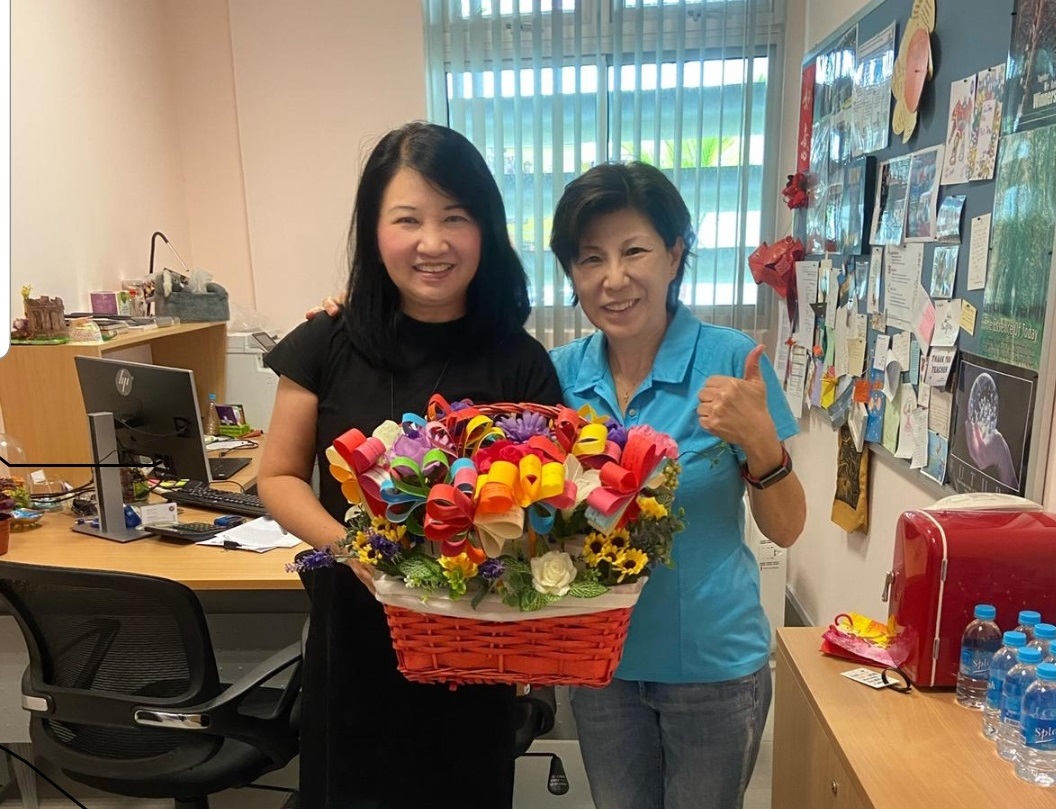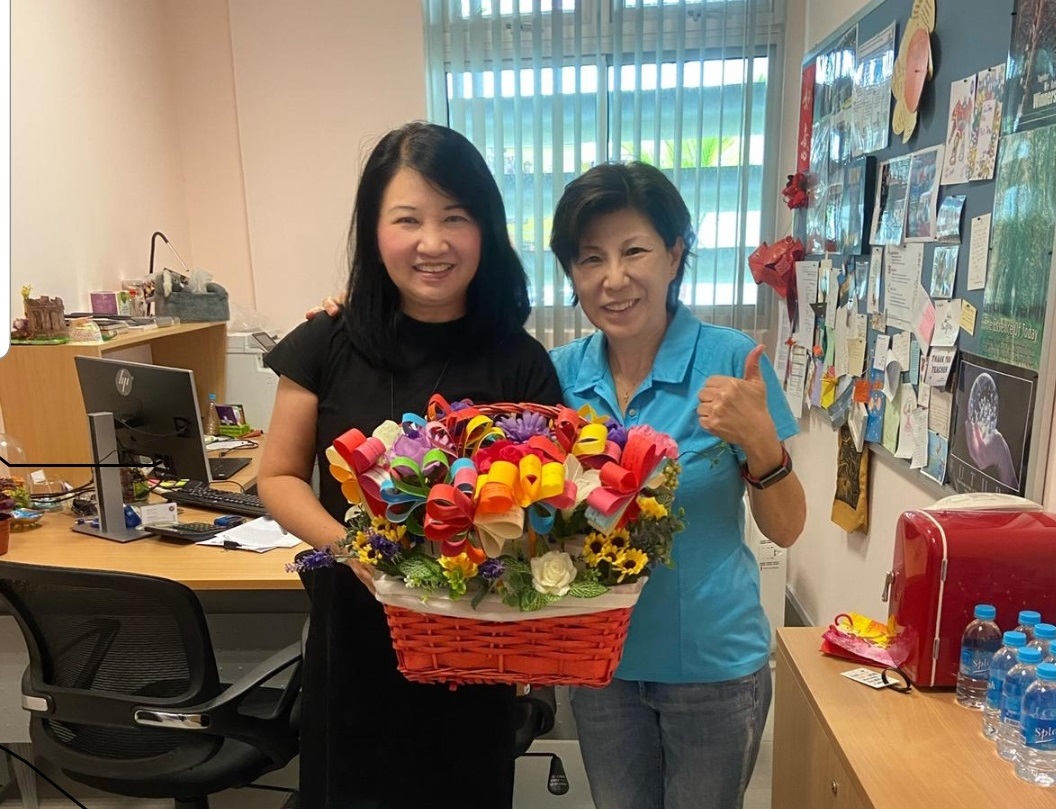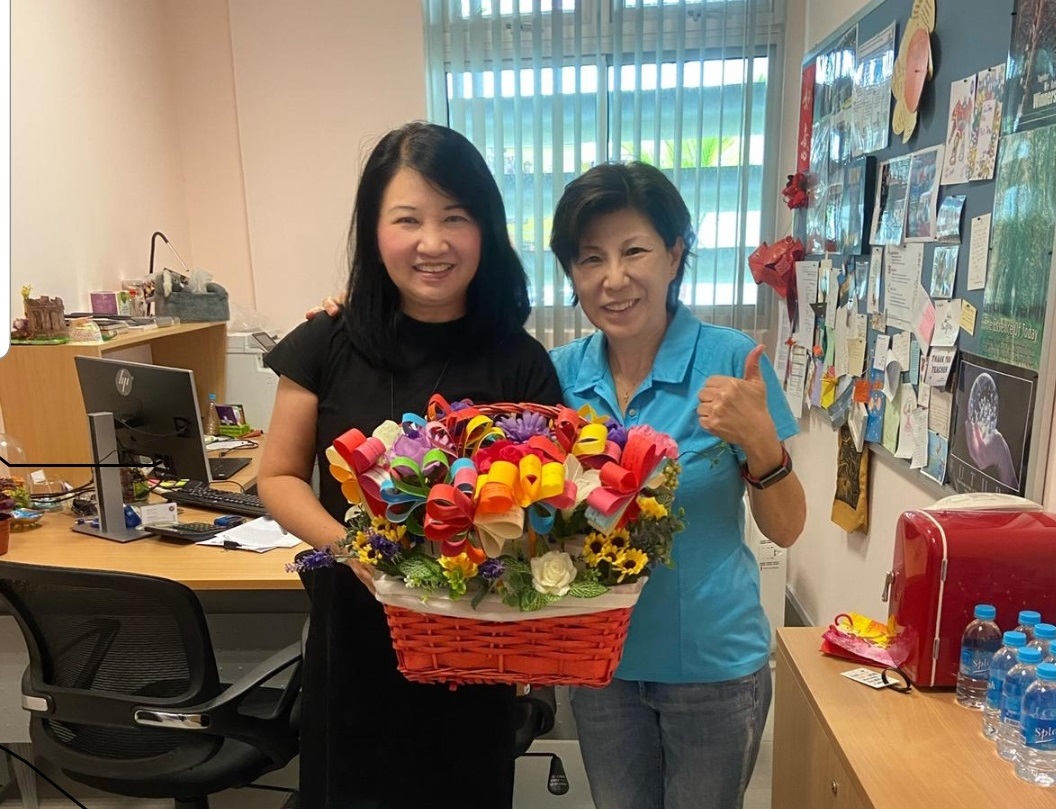 NorthLight School's Principal and Vice Principal sent encouragement from the students with a bouquet of handmade "flowers"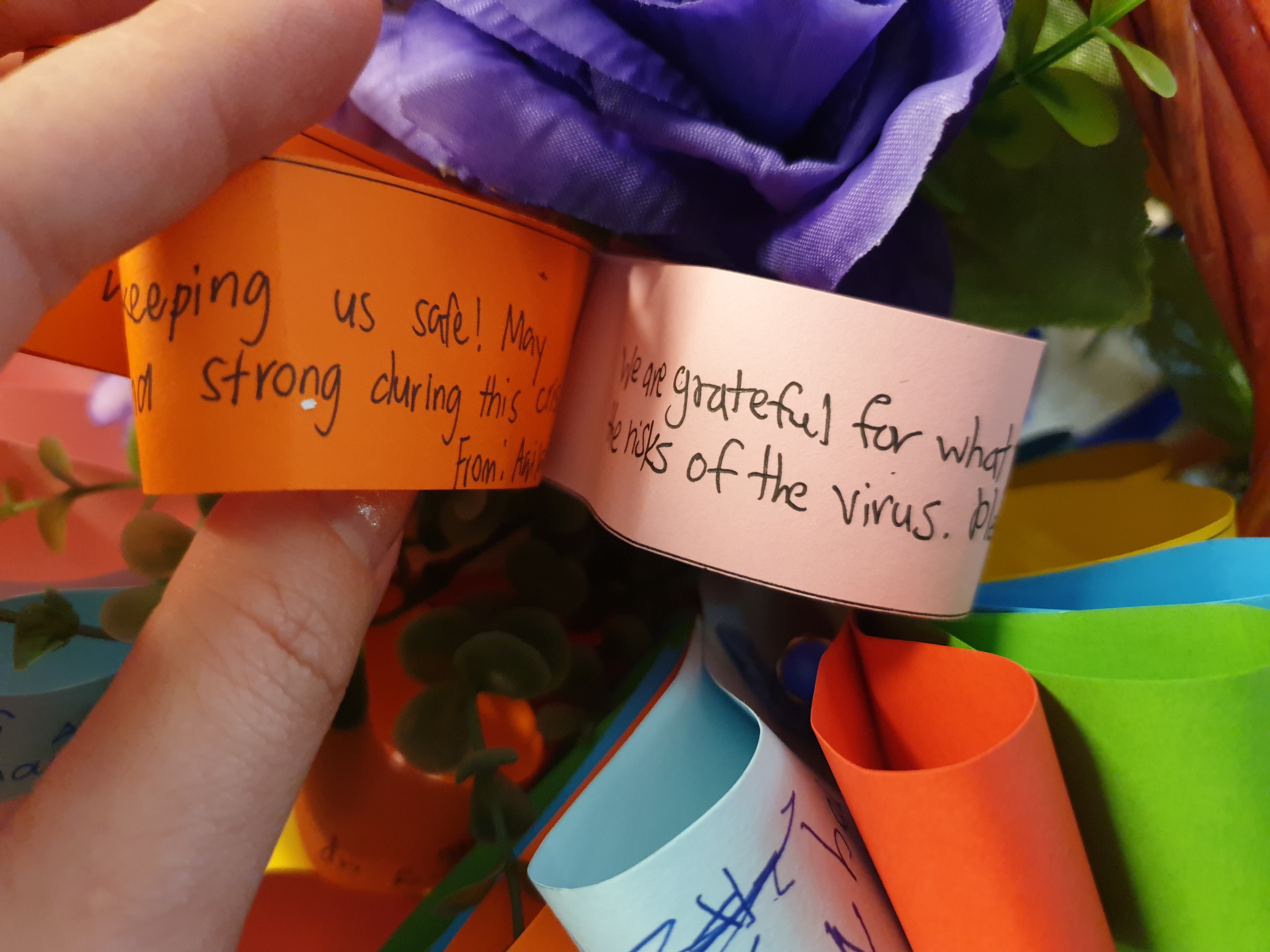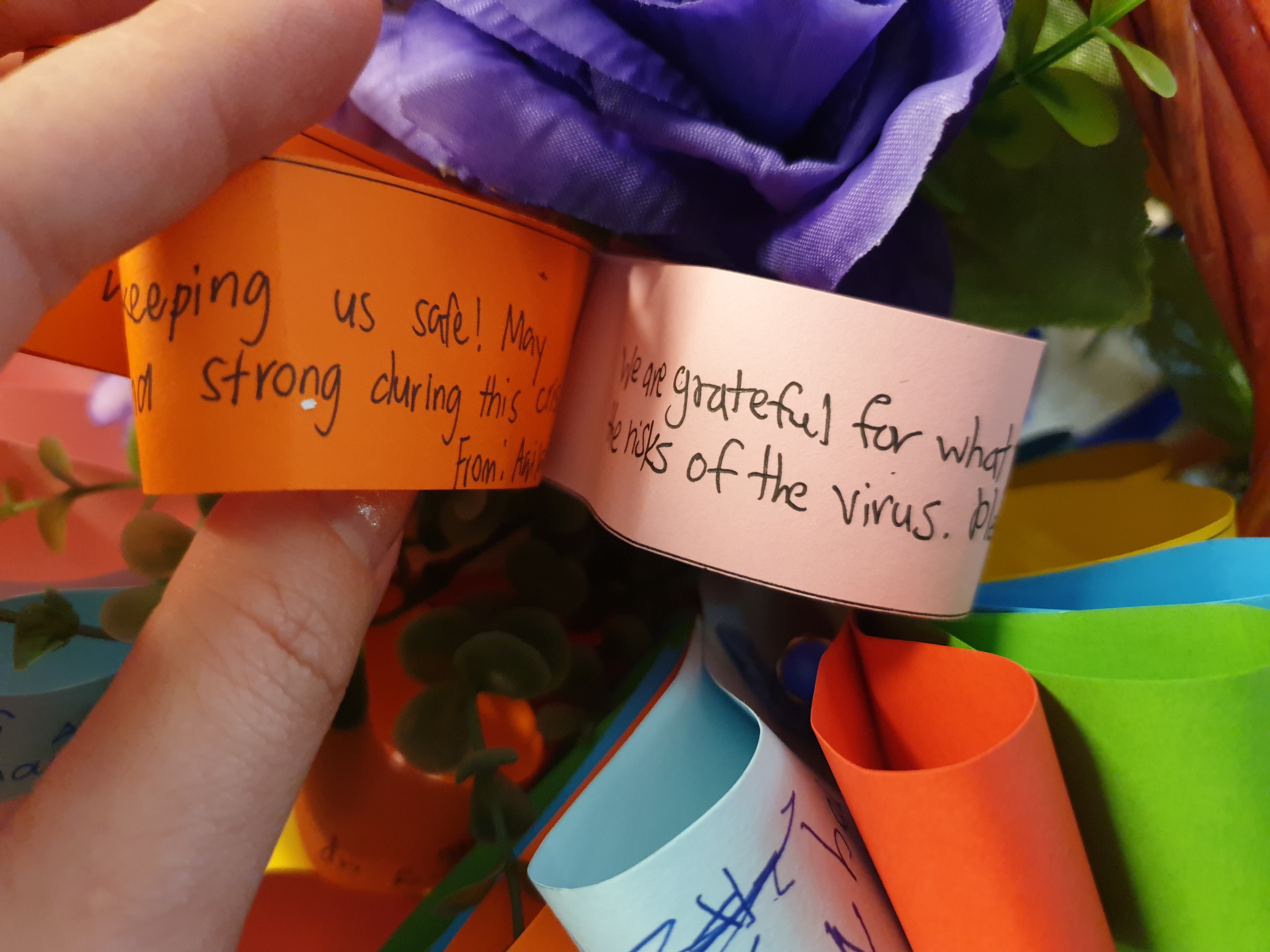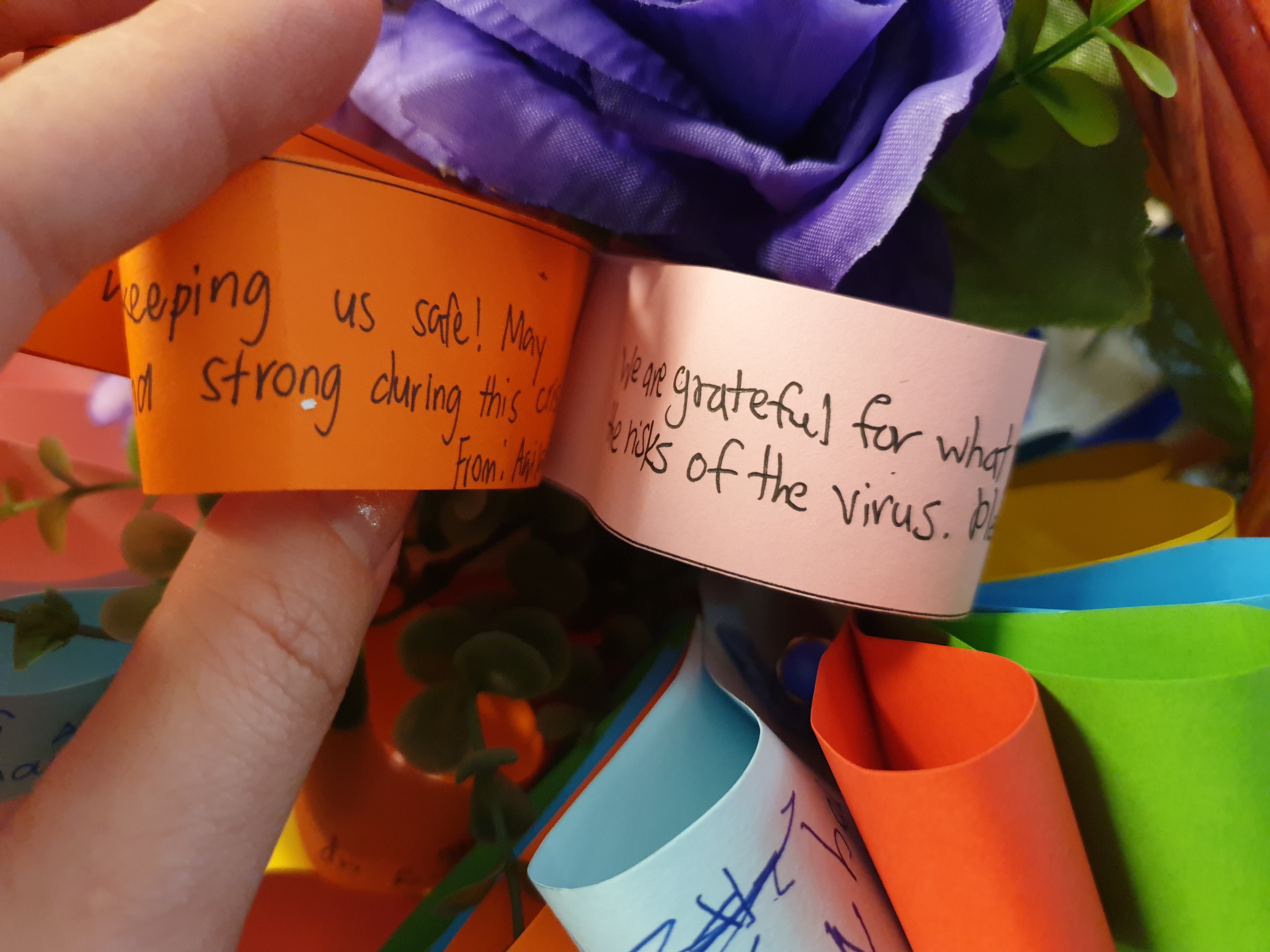 A close-up look at the "flowers" reveals thank-you messages from Northlight students
As the airport community rallied together to keep up the precautionary measures at the airport, these heart-warming gestures fuel our frontline colleagues, keeping them going along the long drawn battle against COVID-19!