Supporting disability with ability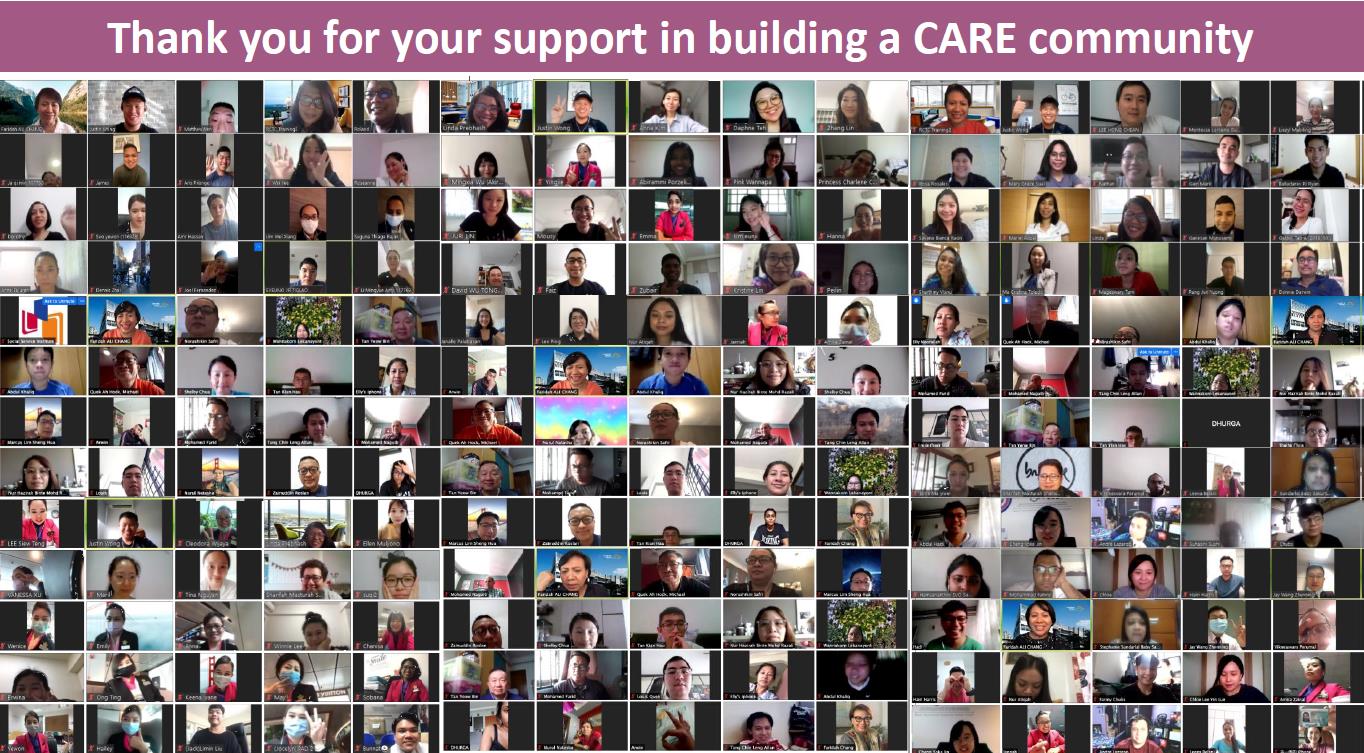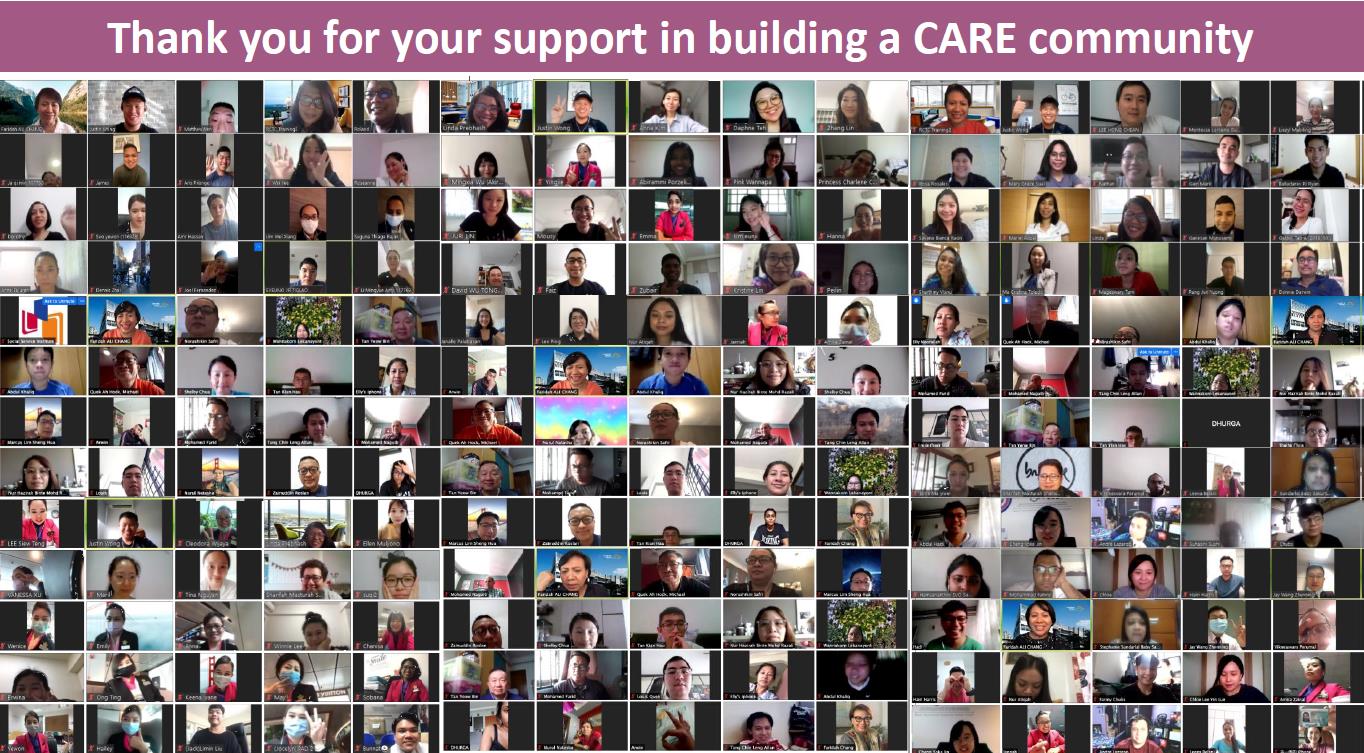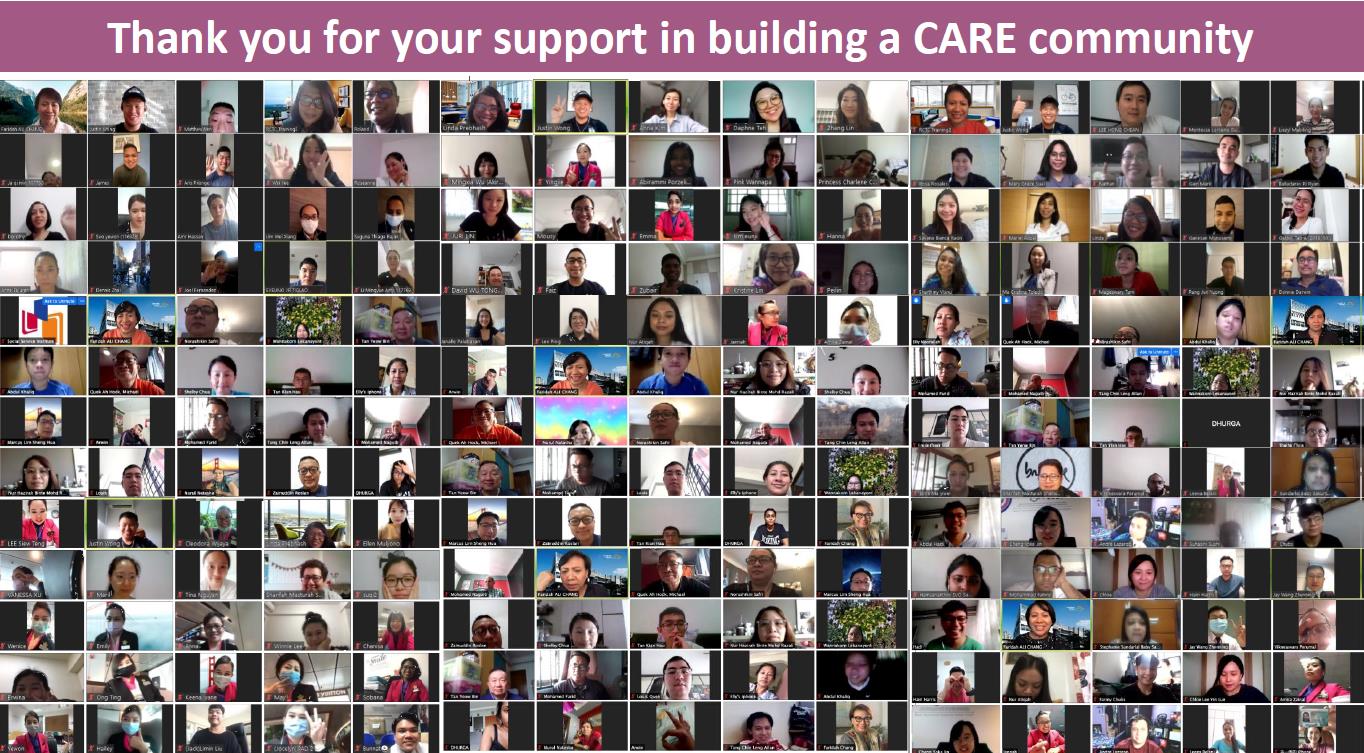 Online photo of the inaugural group of attendees at the CARE Ambassador training programme.

When international air travel started to slow during the initial days of the pandemic, Changi Airport Group (CAG) knew it was important to seize the initiative and make good use of the crisis. It was with this in mind that CAG started the ONE Changi CARE Ambassador Training Programme, to build awareness and upskill frontline workers at the airport.
The programme was designed to equip frontline staff with the skillsets to enable them to better recognise and engage visitors and passengers with different disabilities. The programme is in partnership with the Rainbow Centre, which is recognised by the National Council of Social Services (NCSS) as a special needs training provider.

Staff are equipped with the skills to recognise passengers with different types of disabilities, and how to serve them better in a more inclusive way.

In particular, CAG's Quality Service Management team wanted to increase their frontline colleagues' awareness of invisible disabilities among passengers, such as those with Autism Spectrum Disorder. Being harder to identify, the programme trained the staff to pick up characteristics such as repetitive behaviour patterns and challenges in initiating or maintaining conversations.

After learning to identify such passengers, the trainers also shared some of the best ways to interact with them, such as gaining the person's attention, using visuals to communicate, as well as talking using simple and specific words.

Changi Journeys sits with three frontline colleagues who attended this three-day online training programme, to learn how this workshop helps them take better care of Changi's passengers.

Joy Zhang, Aviation Security Officer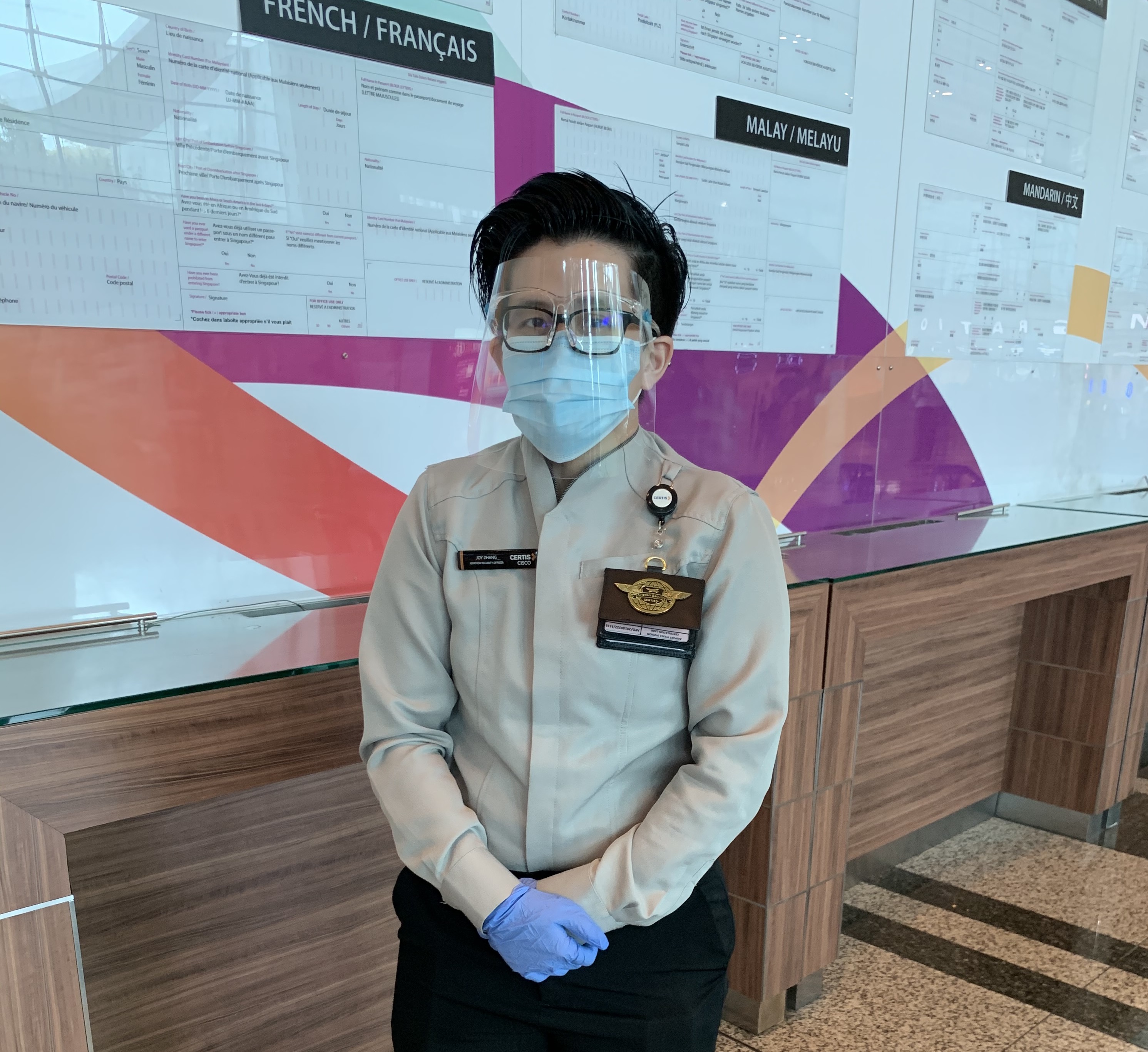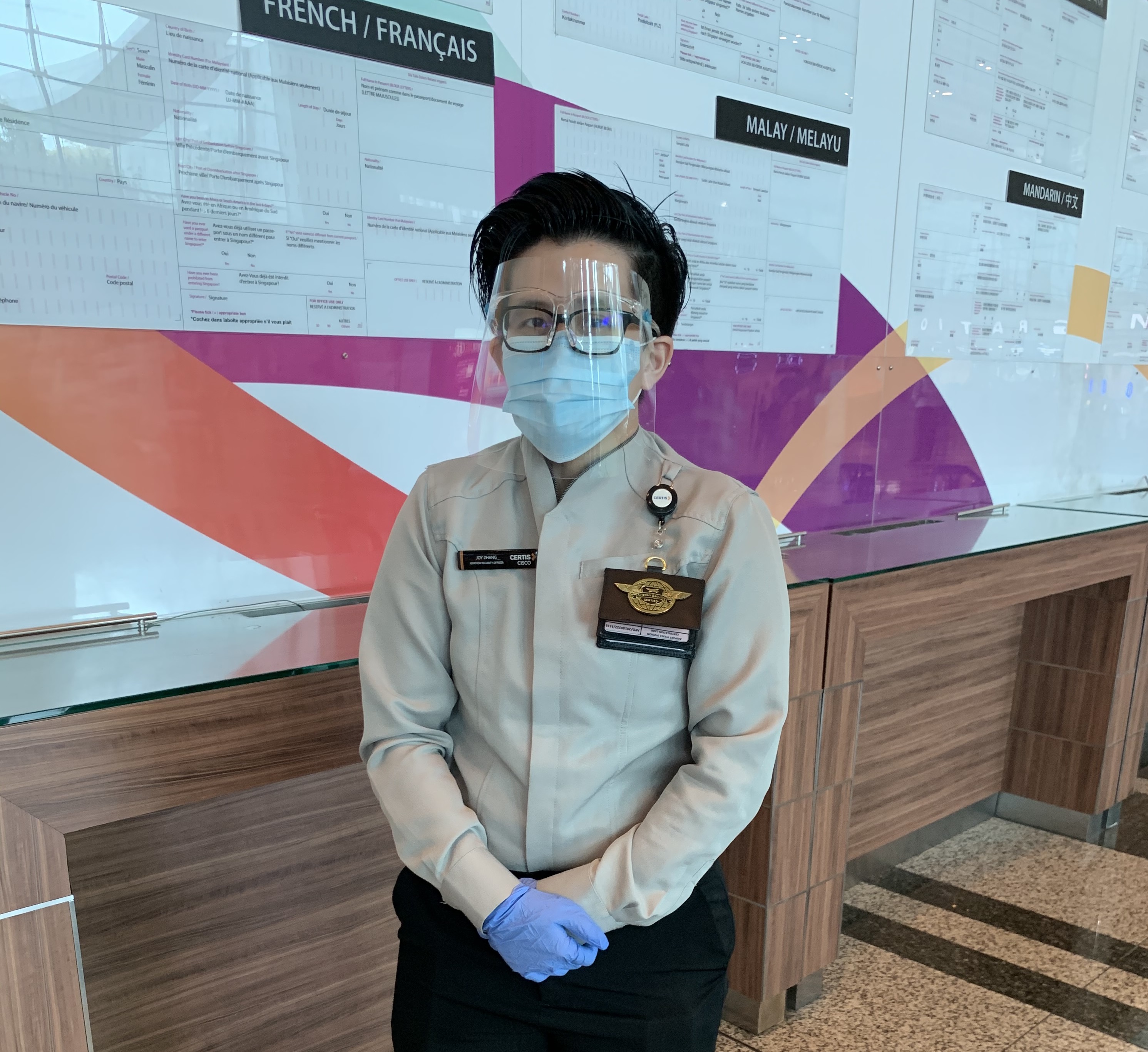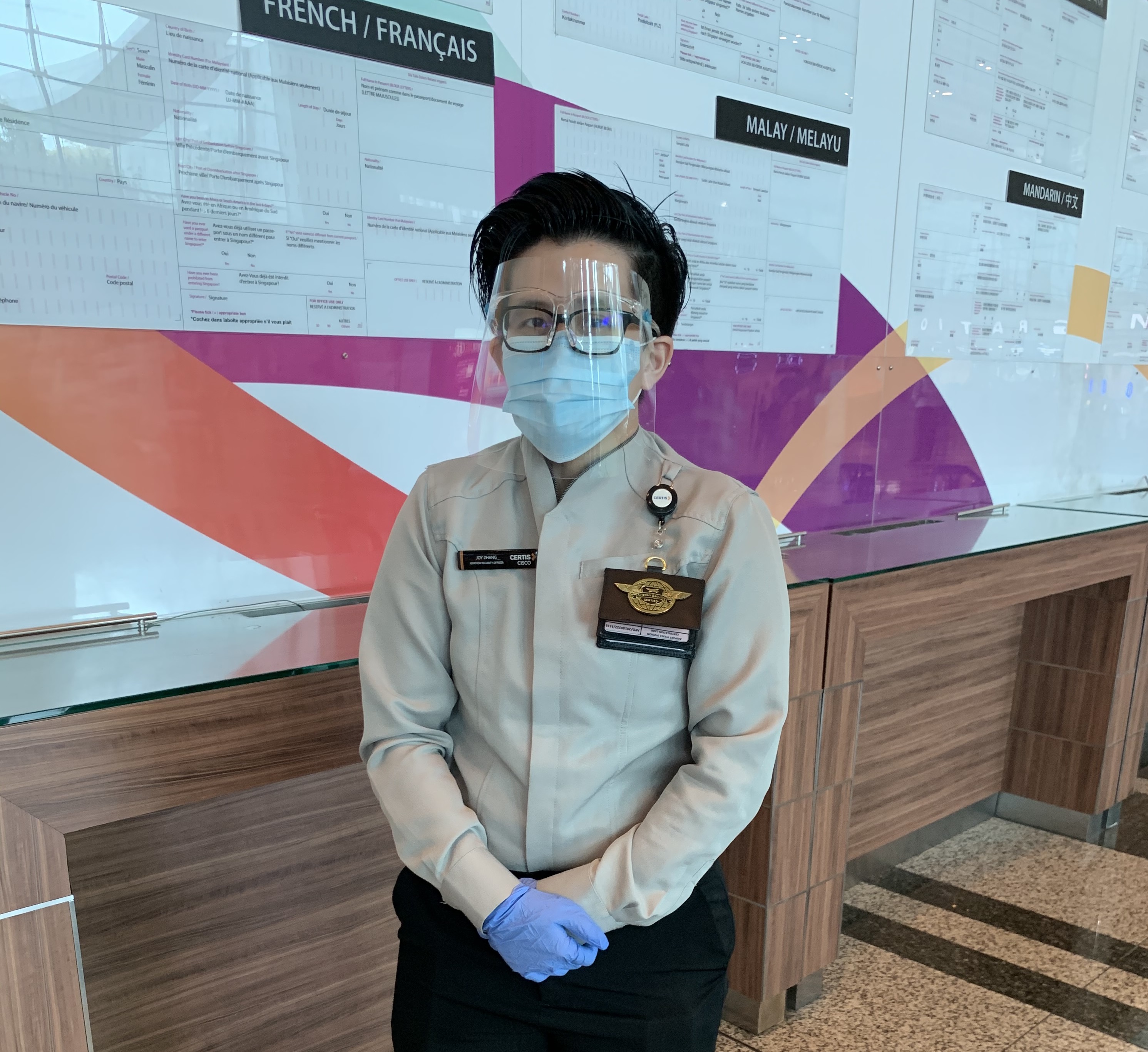 Joy's main duties as an Aviation Security Officer includes security screen and helping passengers with baggage screening before their flights. Prior to this programme, Joy was initially cautious when approaching passengers with disabilities as she felt that they would want to be treated just like any other person. However, after the training, she learnt more about their needs and felt more confident to provide mindful assistance for these passengers. Joy also learnt to be more sensitive towards this group of passengers as they might face body image issues, as their physical differences could affect them both emotionally and psychologically.
"In the past, I only provided my services at the passengers' request or when I encountered them experiencing difficulties as I would be very cautious about the way I approached them. With the training, I am now more confident and capable of helping them in a professional and efficient way," said Joy.

Yong Lee Ping, Jewel Experience Ranger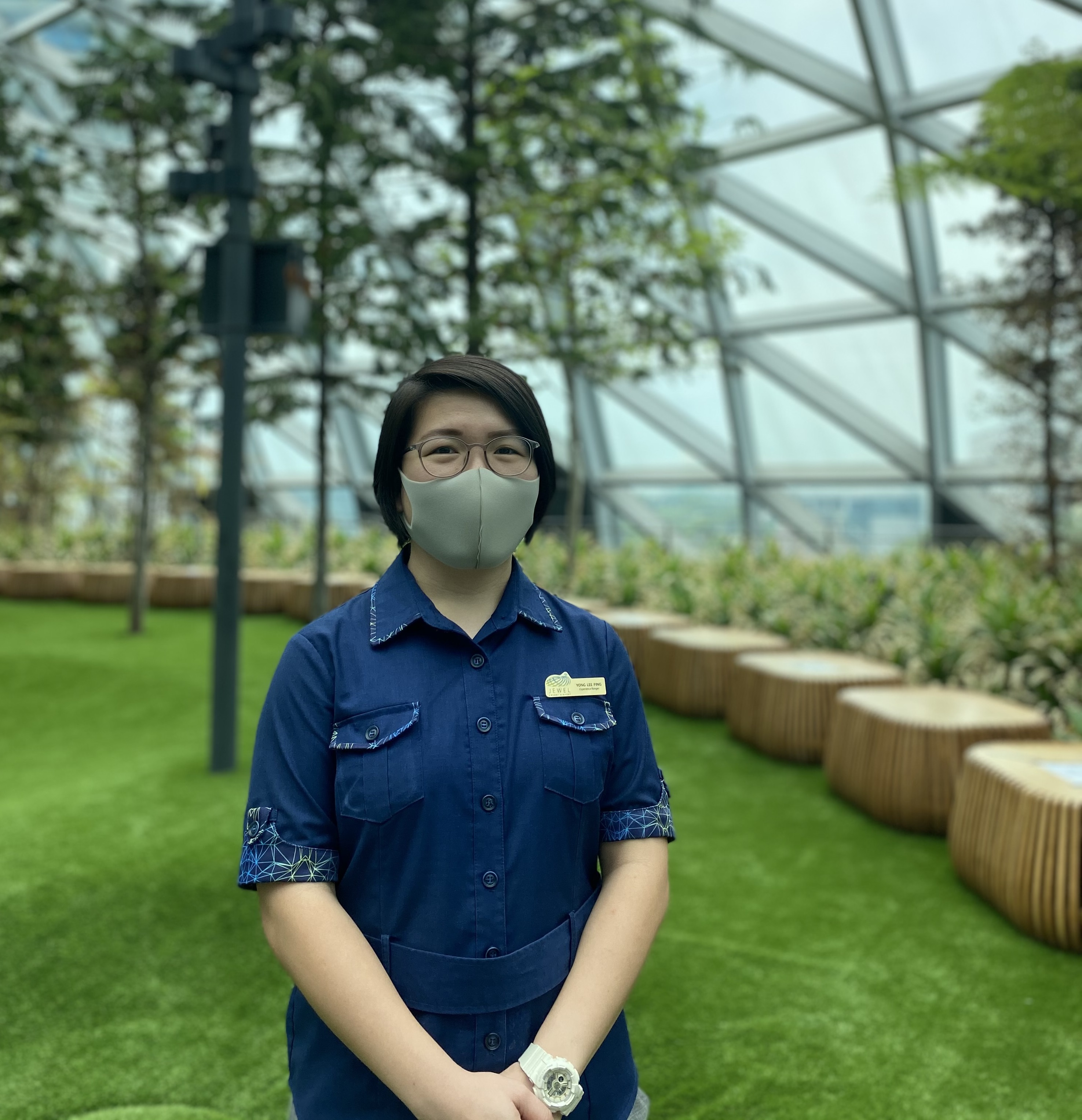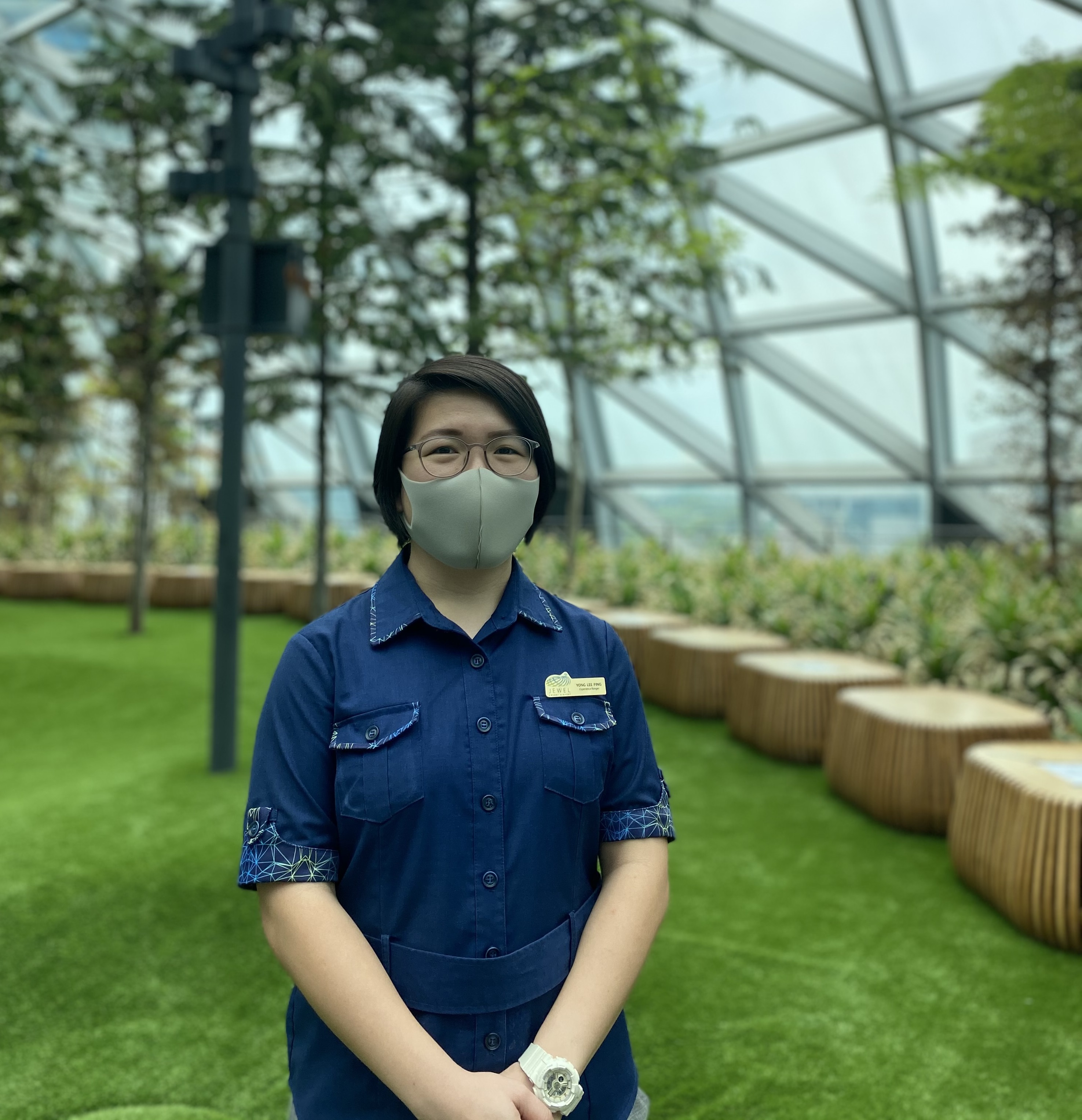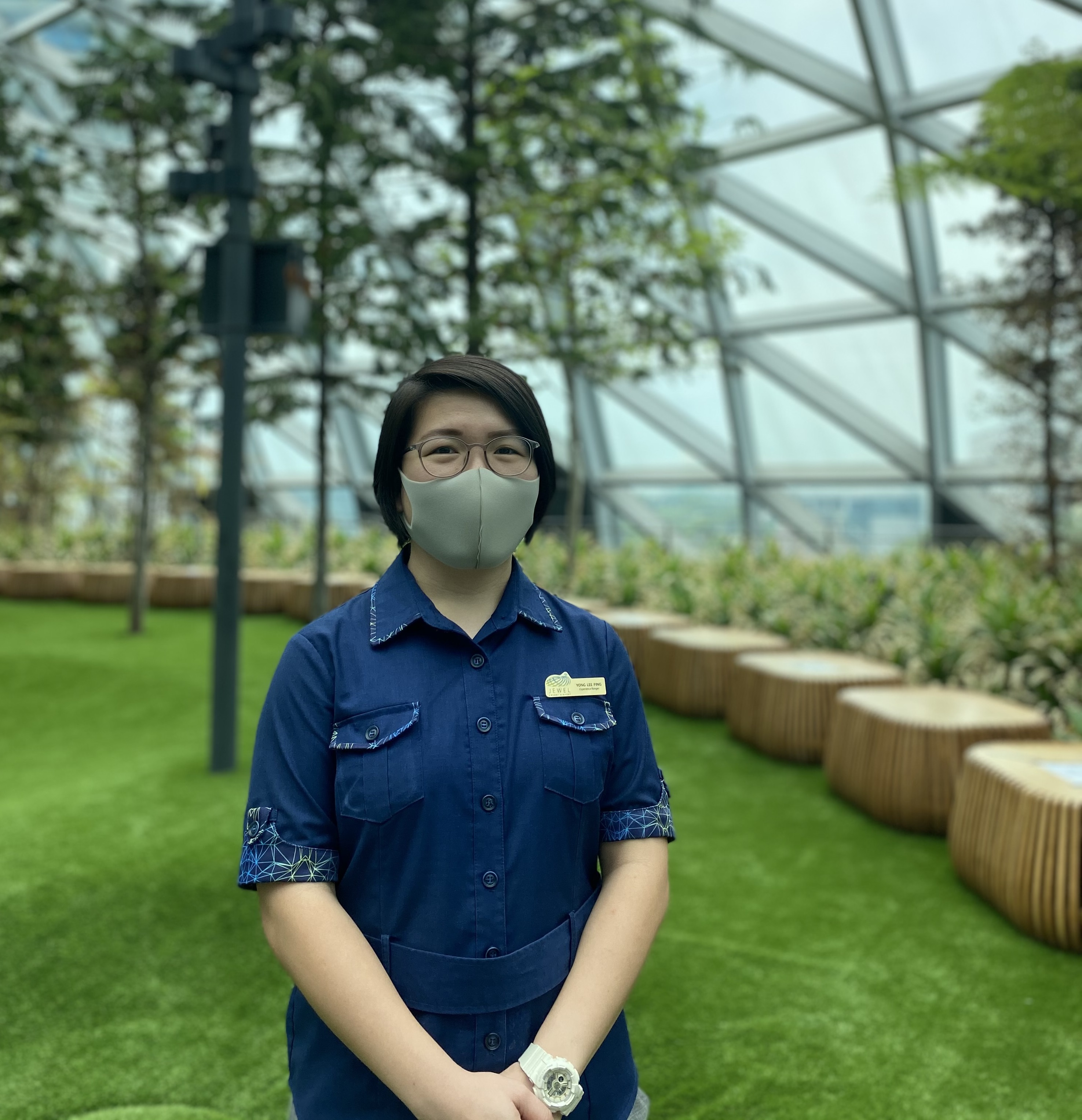 As an Experience Ranger at Jewel Changi Airport, Lee Ping manages the various play attractions at the Level 5 Canopy Park. Her key takeaway from this programme was a keener awareness that disabilities could manifest in many other forms, beyond physical impairment.
"Previously, when I think about disabilities, only the physical ones come to mind. Through this training, I am now more aware about other forms of disabilities, including invisible disabilities such as autism. These visitors might not be easily identifiable at the onset," shared Lee Ping. "Understanding different disability types and causes will make it easier for us to help our guests according to their varied needs, so that we can better customise our service to the individual," Lee Ping added.

Lee Ping went on to share that she recently encountered a group of visually impaired visitors on Jewel Changi Airport's Manulife Sky Nets - Bouncing. With the knowledge acquired from this workshop, she was able to identify their needs and tactfully attended to them so that they can enjoy the attraction in a safe way.

"Before this programme, I had the tendency to mis-interpret some actions of visitors and think of them as simply being difficult. However, I've since gained greater awareness that certain actions may be due to special needs, and this has helped me to be more patient and attentive when handling visitors," Lee Ping added.

Norazman Boryana Marinova (Boni), Changi Experience Ambassador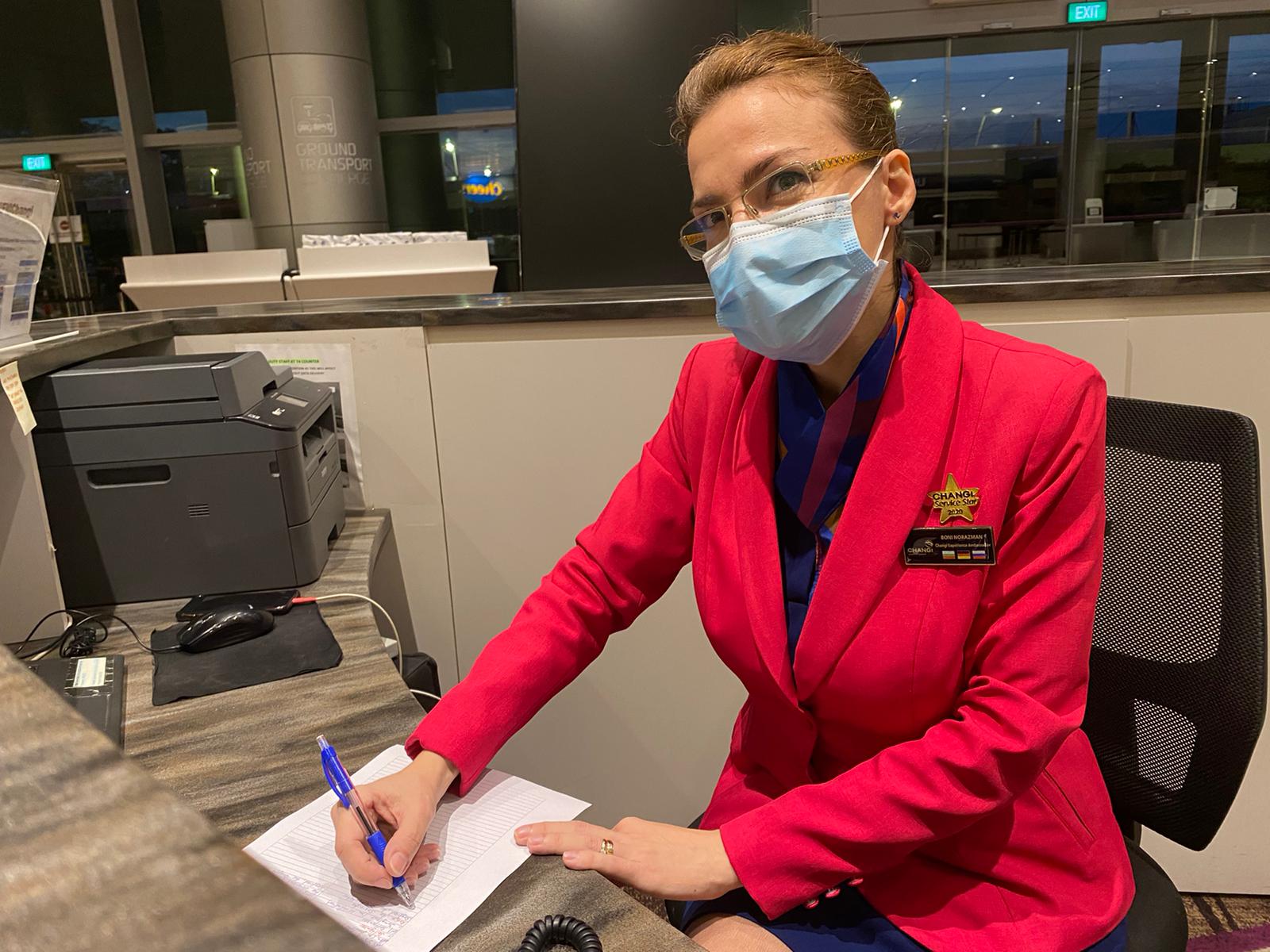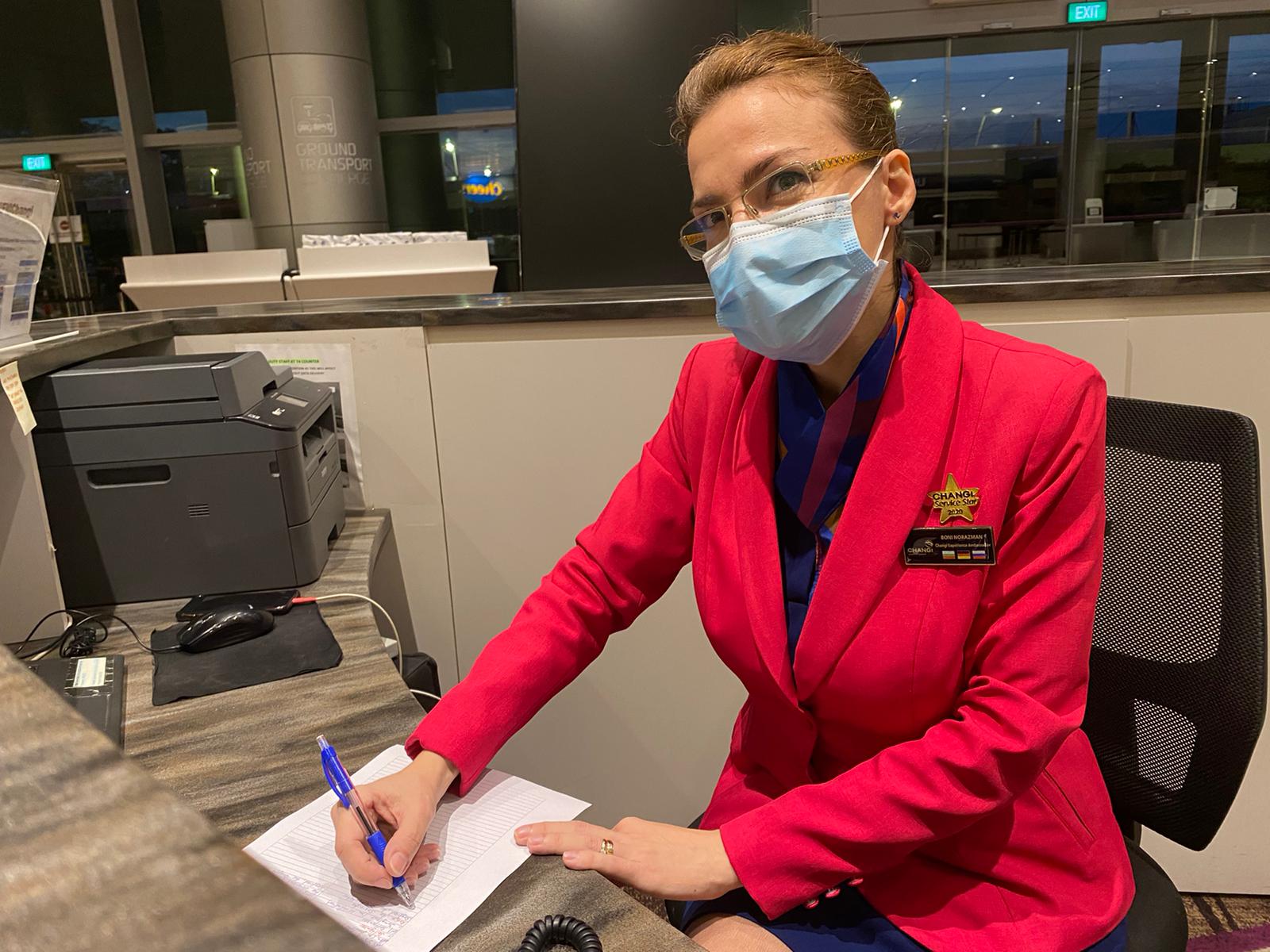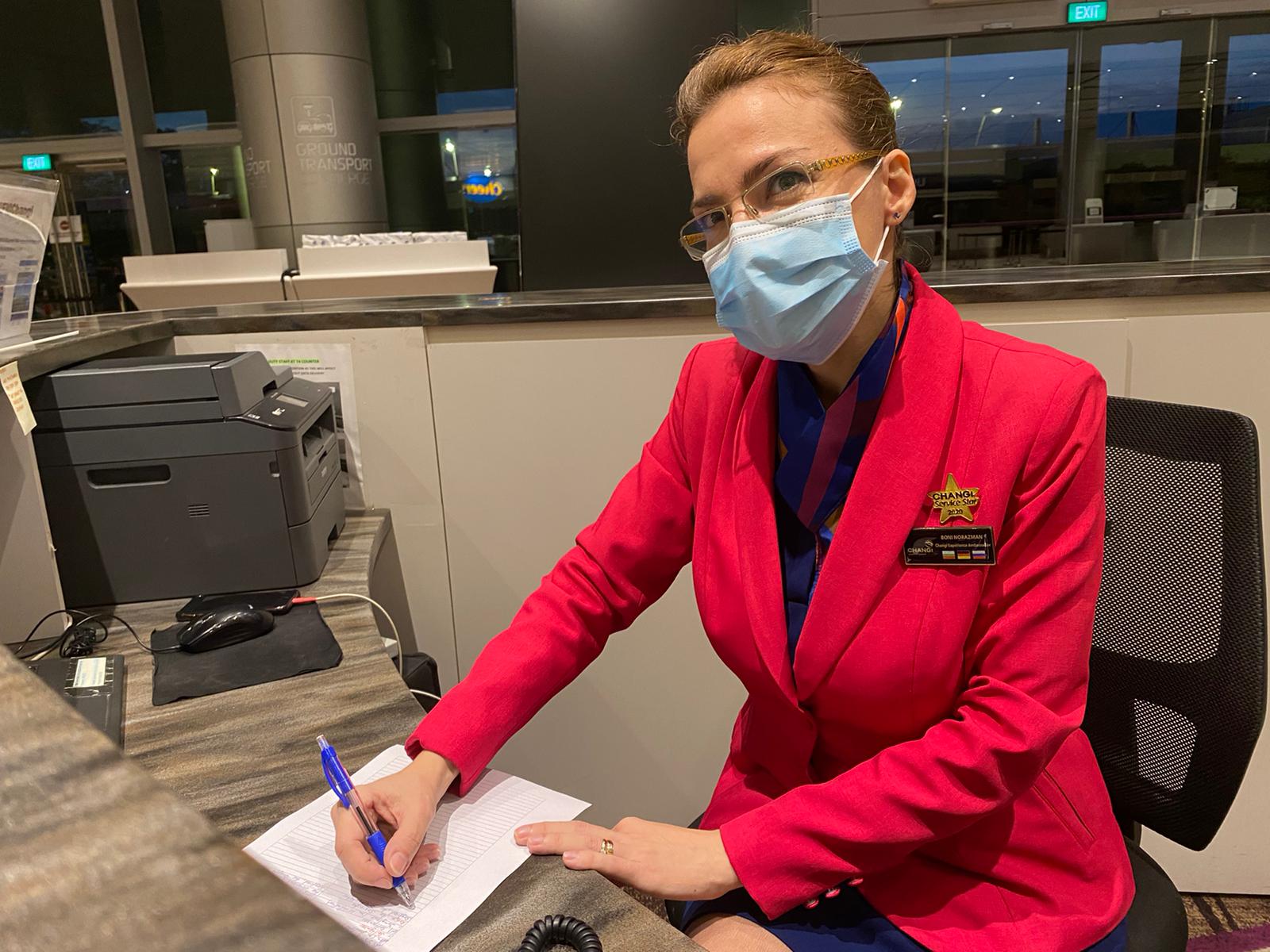 Boni works as a Changi Experience Ambassador, and her main duties include providing visitors and passengers with wayfinding or other information that they might need.
Boni shared, "Despite being held online, the lessons were well-structured and easy to follow. This made the learning process comfortable and enabled us to open up about their personal experiences with our trainers."
Boni added that she found the programme very meaningful as the caring does not stop in the classroom, but continues as an attitude in everything that the airport community does.

"At Changi Airport, we believe that everyone has different strengths, and as long as we work together, we can overcome any challenge. From frontliners to top management, no one is too big or small to learn and contribute. That's how we make things happen at Changi," Boni enthused.

As Changi looks forward to travel gradually resuming, such efforts will help to shape an even safer and more inclusive community at the airport, to further improve the Changi Experience for both visitors and passengers.

Training is not the only way that Changi Airport cares for persons with disabilities. Since 2018, CAG's corporate social responsibility arm, Changi Foundation, has adopted Metta School as its beneficiary, catering to students with Mild Intellectual Disability and/or Autism Spectrum Disorder aged between 7 and 21 years old. Working together with the school, Changi Foundation complemented the school's Social Competency Learning programmes to enable students to pick up social and independent living skills in a safe environment. Even during the pandemic, the CSR team continued working with the school to develop virtual programmes to augment the students' learning. For Changi Airport, this is important not only for World Autism Awareness Month every April, but throughout the year.