Getting to know Jewel Changi Airport's fix-it guy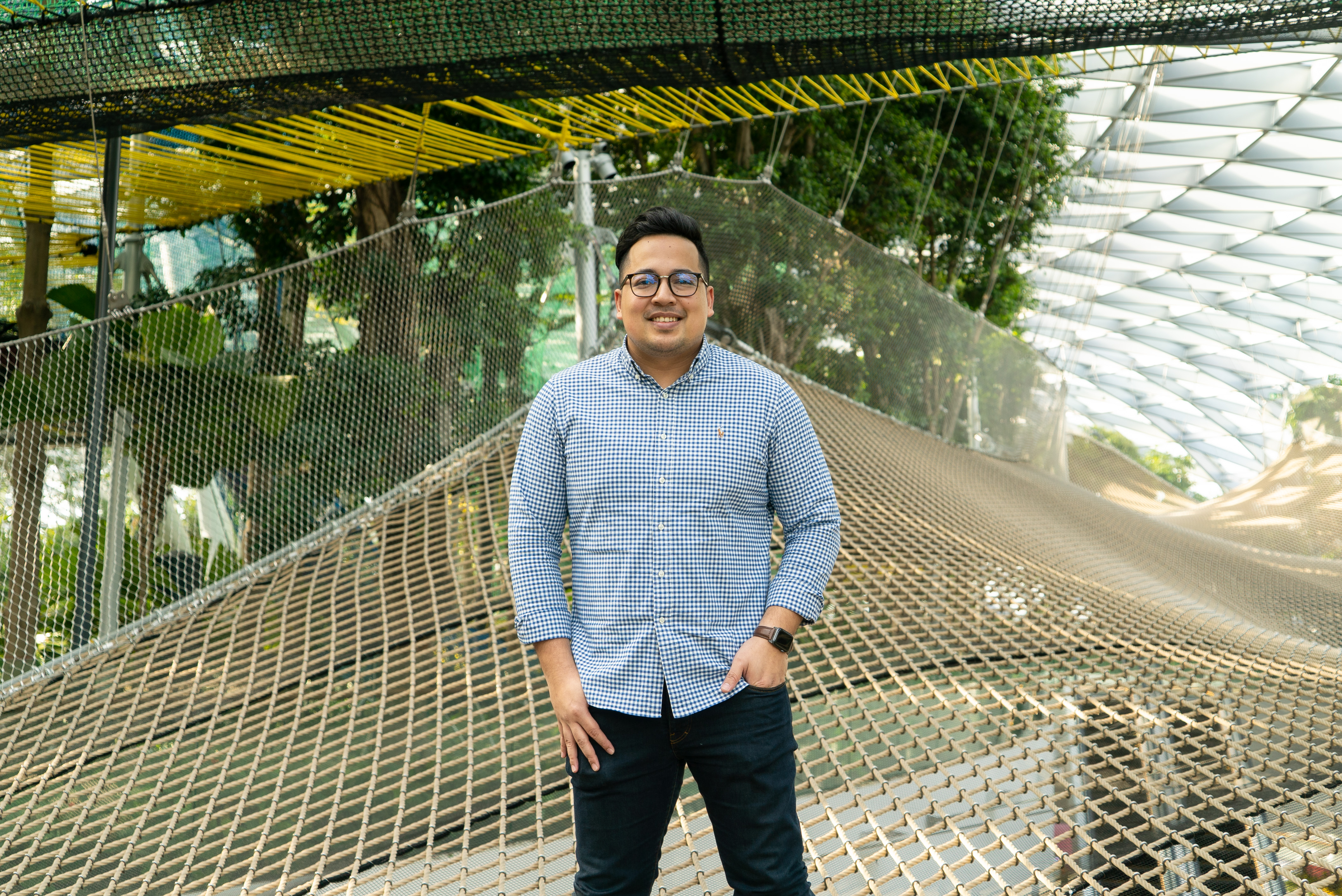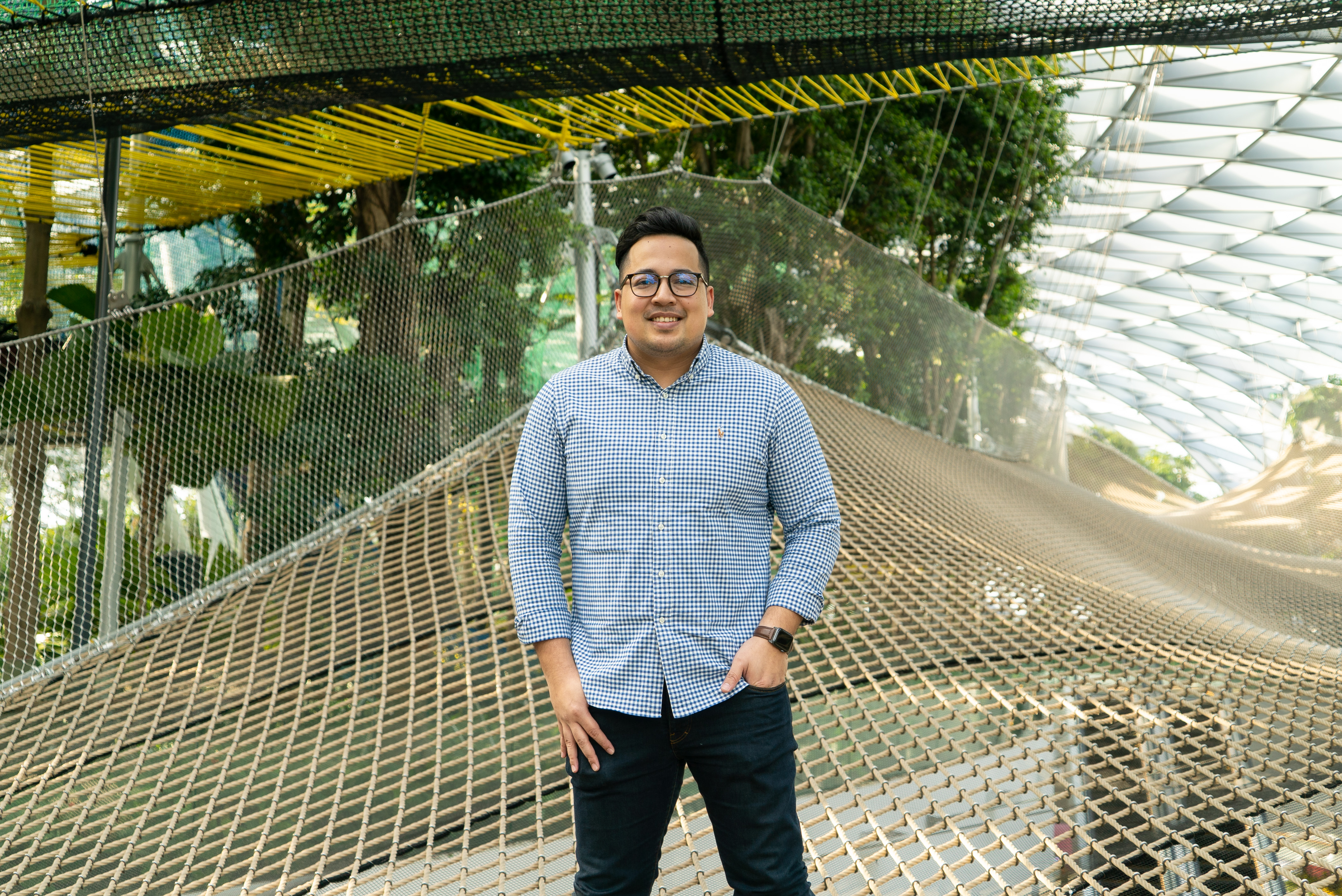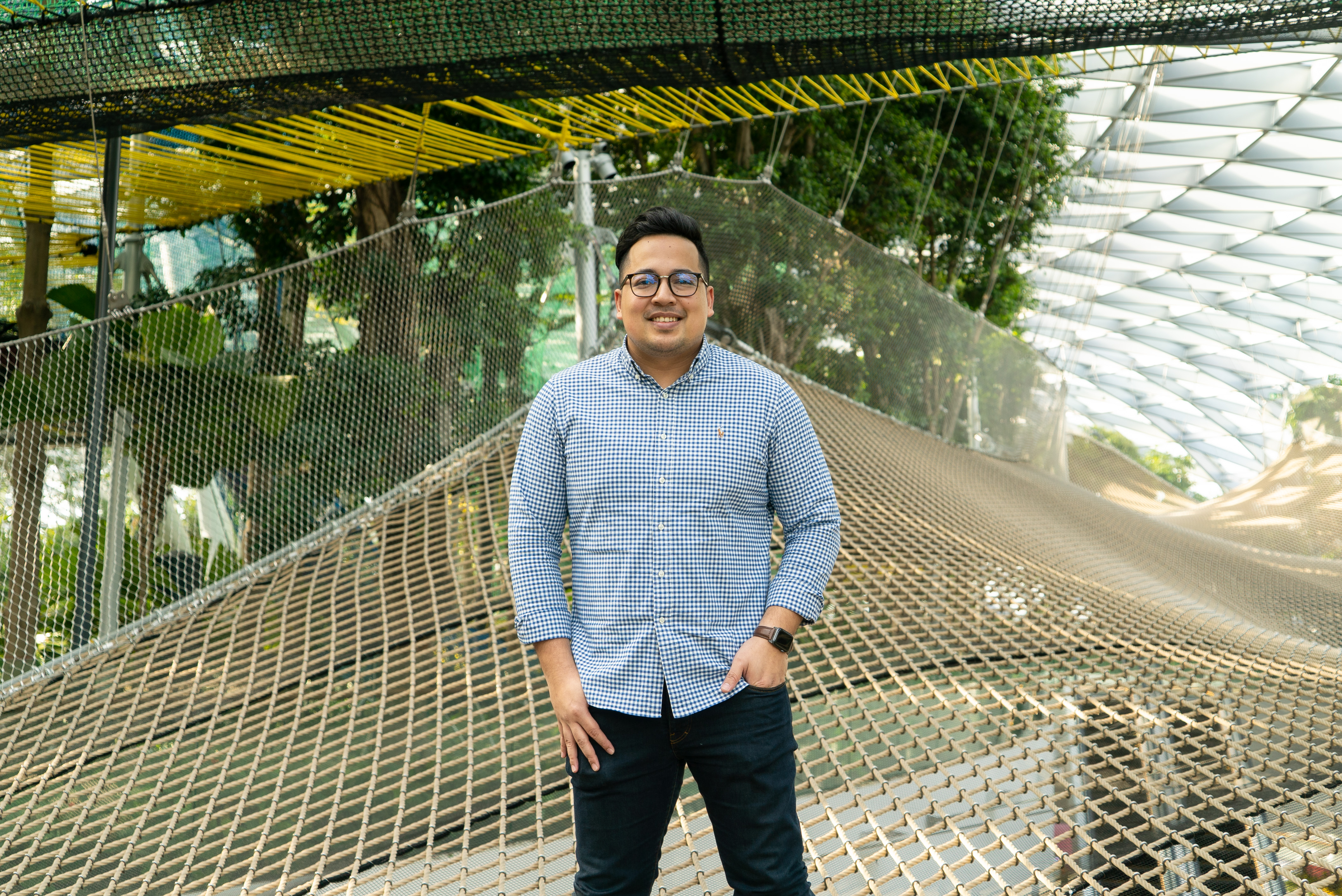 In this edition, Changi Journeys gets up close with Muhammad Fithri, the Retail Experience Lead at Jewel Changi Airport (Jewel), to understand what it takes to keep the hub's unique attractions ready to welcome guests from all over the world.

Less than a year after opening its doors to the world, the spectacular Jewel Changi Airport (Jewel) has already become an icon of Singapore and has captured the hearts of visitors around the world.
One key contributing factor to this is the unique attractions at Jewel which have become popular among travellers both online and offline.
Features like the HSBC Rain Vortex, Canopy Bridge, Hedge and Mirror Mazes and Manulife Sky Nets have also continued to feature regularly on passengers' social media posts and feeds.
These attractions have also helped Jewel set itself apart from other attractions across Singapore, turning it into a lifestyle hub for visitors and passengers. Besides allowing guests to pick up that special gift, Jewel also doubles as a calming oasis in a bustling airport and a mini theme park to keep kids and the young at heart occupied.
Ensuring the show does go on
All things considered, the continued success of Jewel is underpinned by the ongoing task of keeping these attractions up and running, and ready for guests. As Jewel's Retail Experience Lead, Muhammad Fithri ensures this goal is met together with four maintenance teams — including the Specialised Systems Team.
This group of engineers and technicians is predominantly responsible for repairs and maintenance of Jewel's special attractions such as the HSBC Rain Vortex, the Manulife Sky Nets and the Canopy Bridge.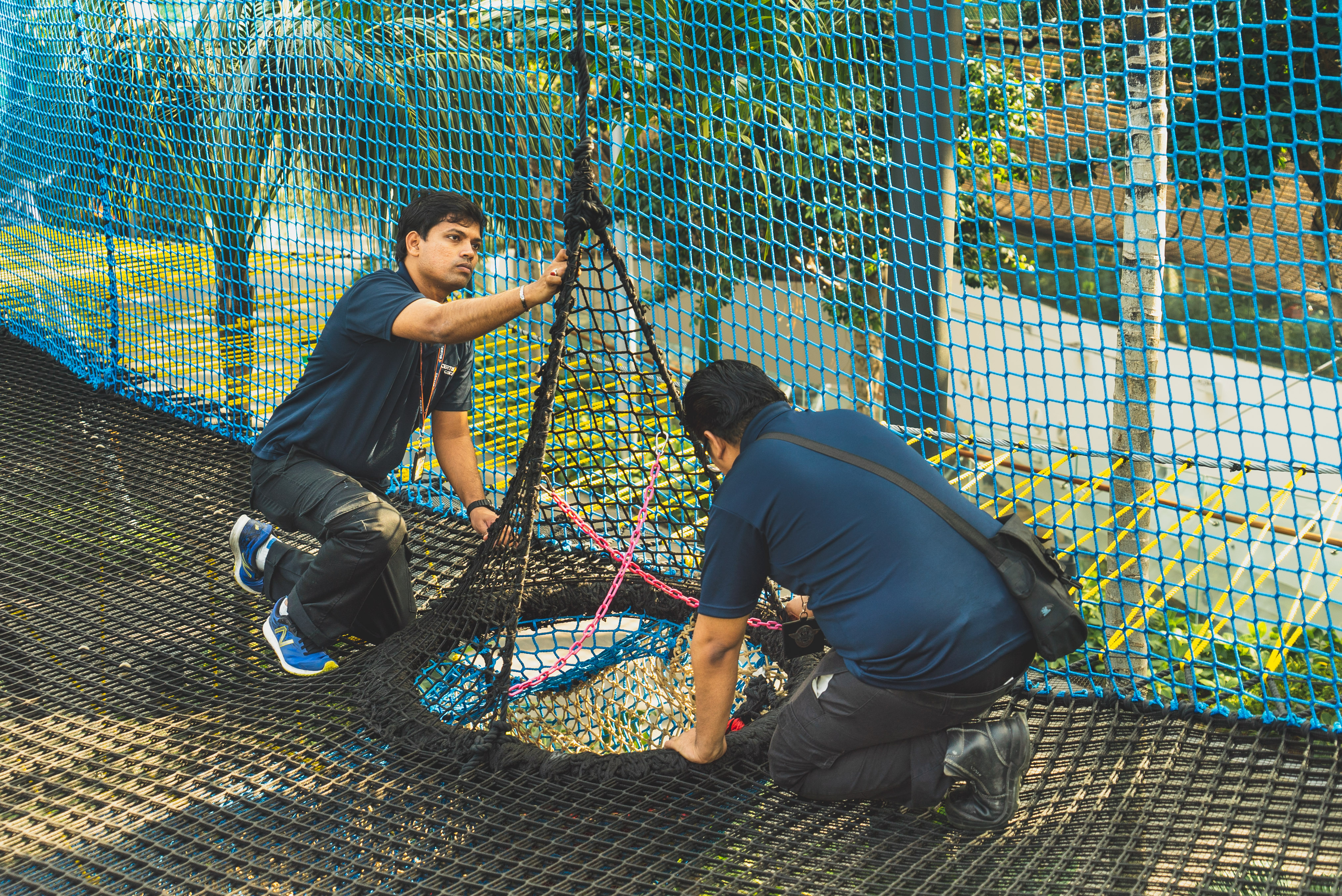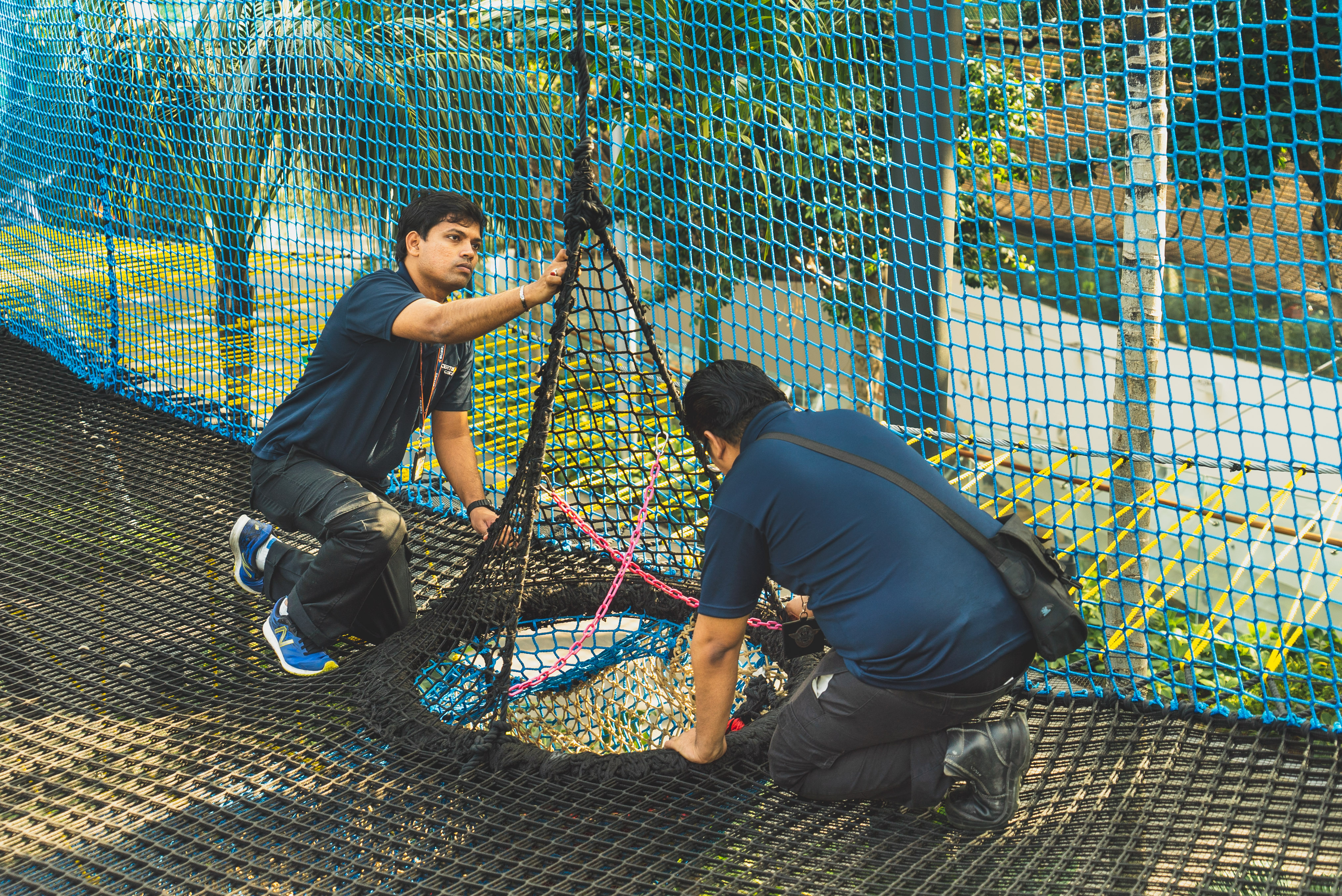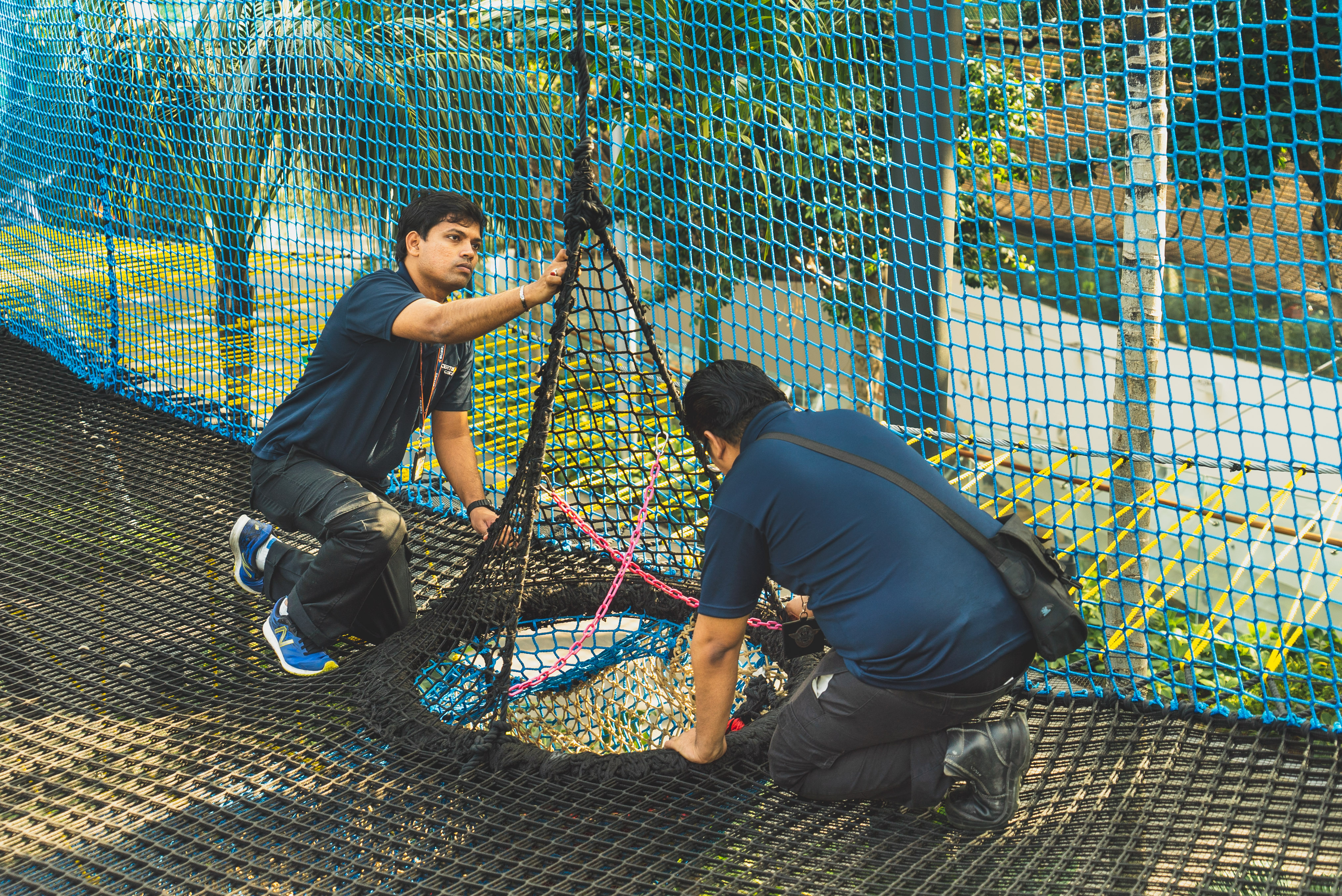 The Specialised Systems Team looks out for frayed nets and damaged bolts on a daily basis.
The technicians who work the daytime shift are tasked to conduct pre-opening checks or pre-show checks. This includes starting up any equipment and ensuring it is functioning during the actual show or when the park is open. 

"These technicians often typically look for abnormalities such as frayed nets, noisy pumps or uneven fog or mist. The list goes on," notes Fithri. Besides having a strong foundation in the various forms of engineering, such as electrical, structural or mechanical, technicians also receive on-the-job training to groom them into system experts. 
Fithri says, "We have now developed mini-expert competencies within the Jewel team which enables us to train new workers."
That said, maintenance is an ongoing process which continues even after sundown. Fithri reveals that as soon as the attractions are closed for the day, technicians on night-duty will step in to carry out more extensive maintenance tasks like the replacement of parts or cleaning services. 
A typical day for these technicians will start from midnight and last till 8am. This ensures that there is enough turnaround time for the park to open or the show to start on time.
Unbeknown to passengers, the team also addresses any servicing requirements with respect to equipment used as part of the seasonal or festive experiences such as the recent year-end Sparkling Wonders of Christmas Showcase at Jewel. 
"This means the team also has to work within a more complex maintenance environment like reduced hours and limited space. But the additional effort is worth it when we see how much the festive experience has delighted our guests," said Fithri.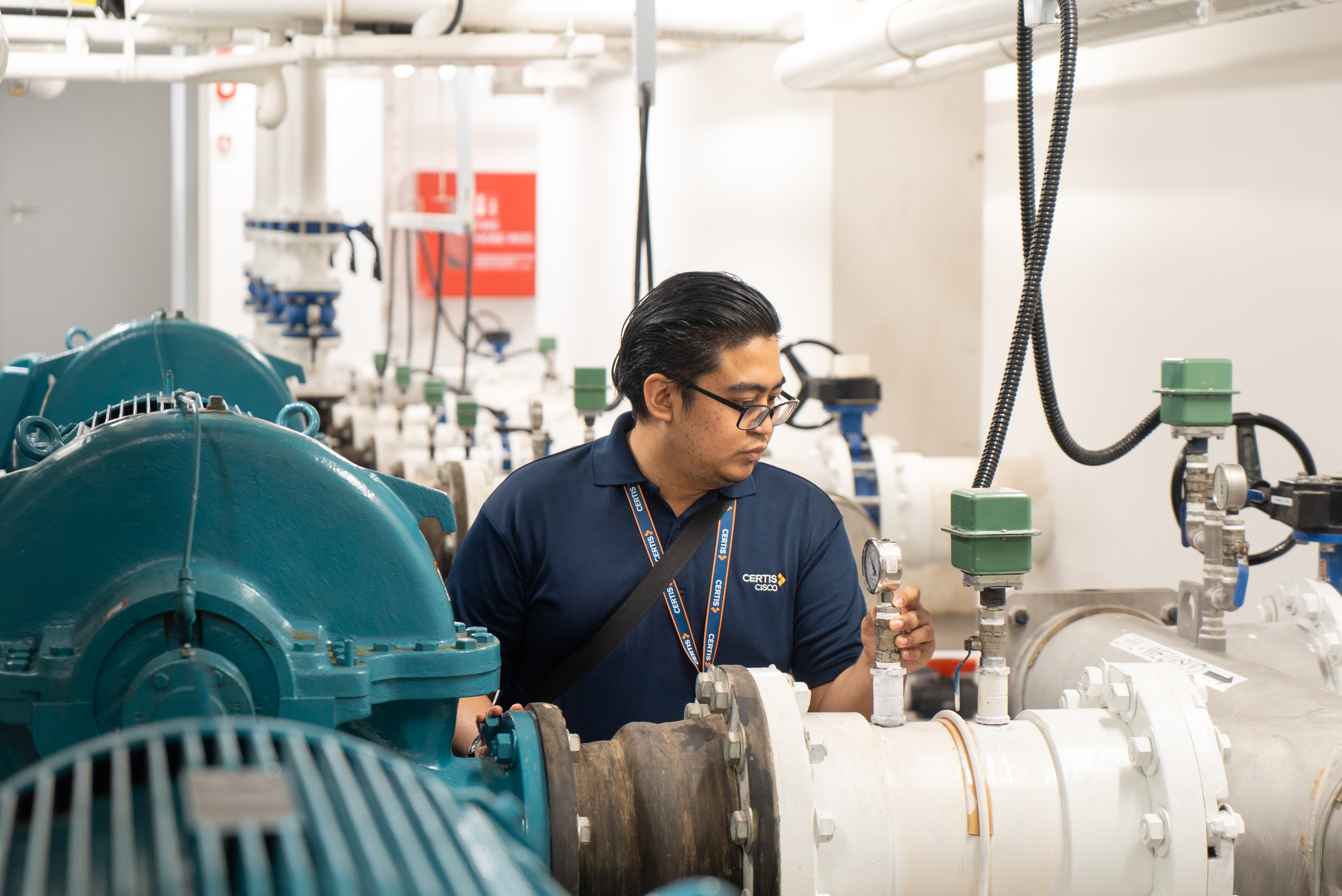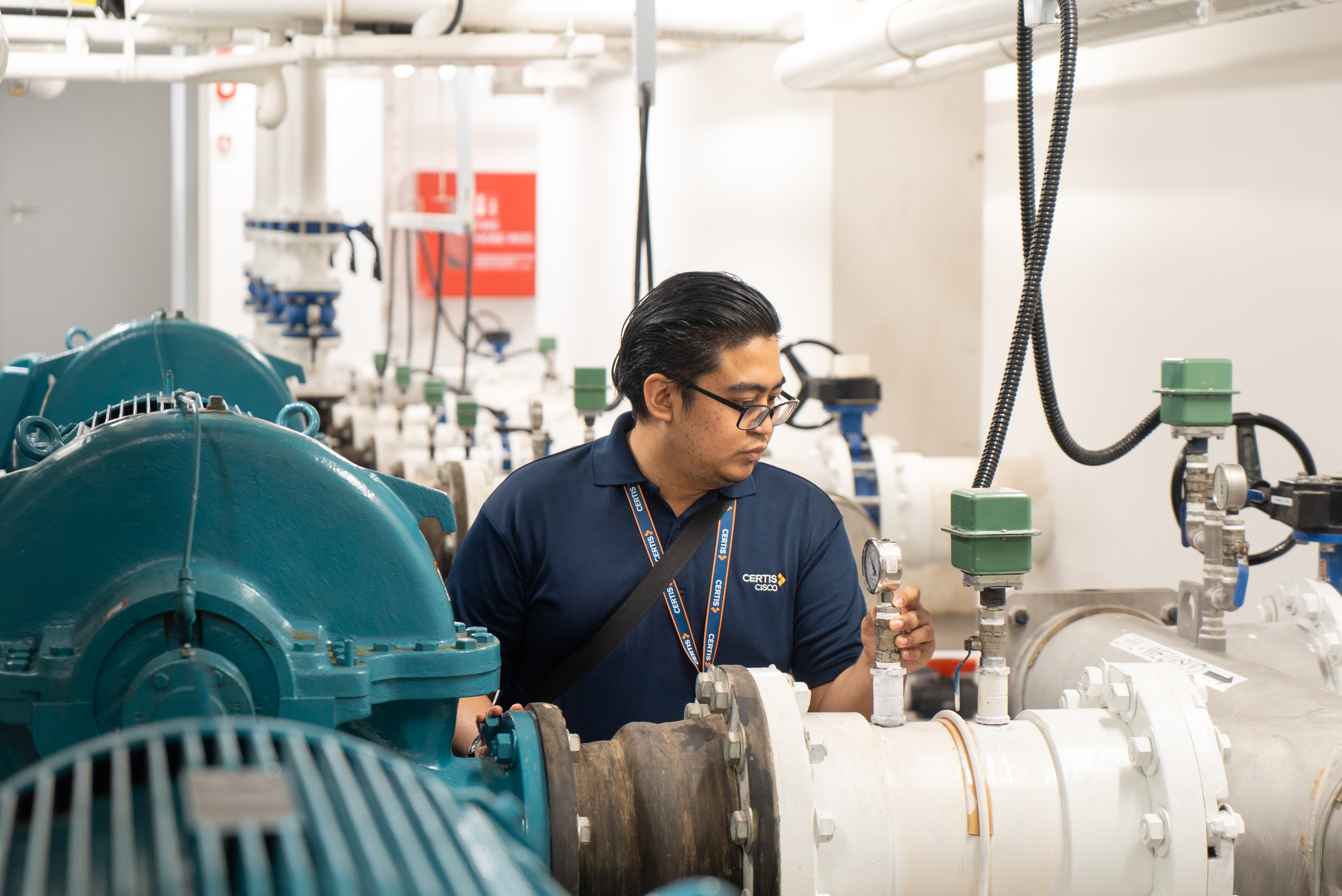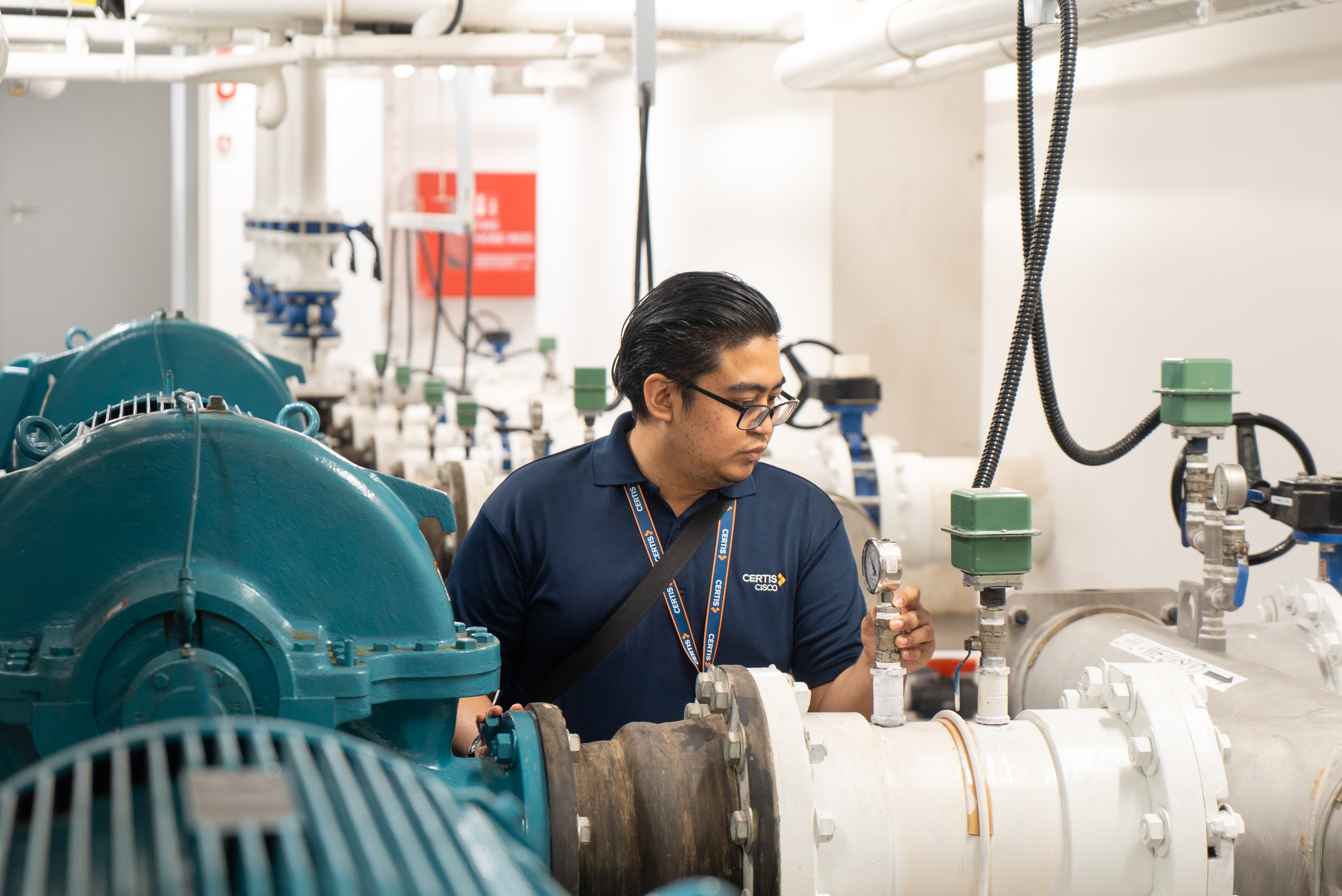 Regular checks of the water pumps at the HSBC Rain Vortex keep the iconic waterfall running perfectly.
While each of Jewel's attractions presents its own unique set of maintenance needs, Fithri reveals that the HSBC Rain Vortex ranks as one of the most challenging from a maintenance and operations perspective. "The attraction has mechanical, civil, structural and electrical components to it. Hence, to ensure that the Rain Vortex works, these components must function perfectly and this can only be achieved when we have technicians who are familiar with all these trades."

What's more, these attractions are also either new to market or are customised and purpose-built to fit Jewel's needs, hence references for maintenance practices are limited.
"The systems powering these attractions are also often proprietary. As such, we will also partner the manufacturers to ensure repair works on these machines continue even after the end of their warranty period."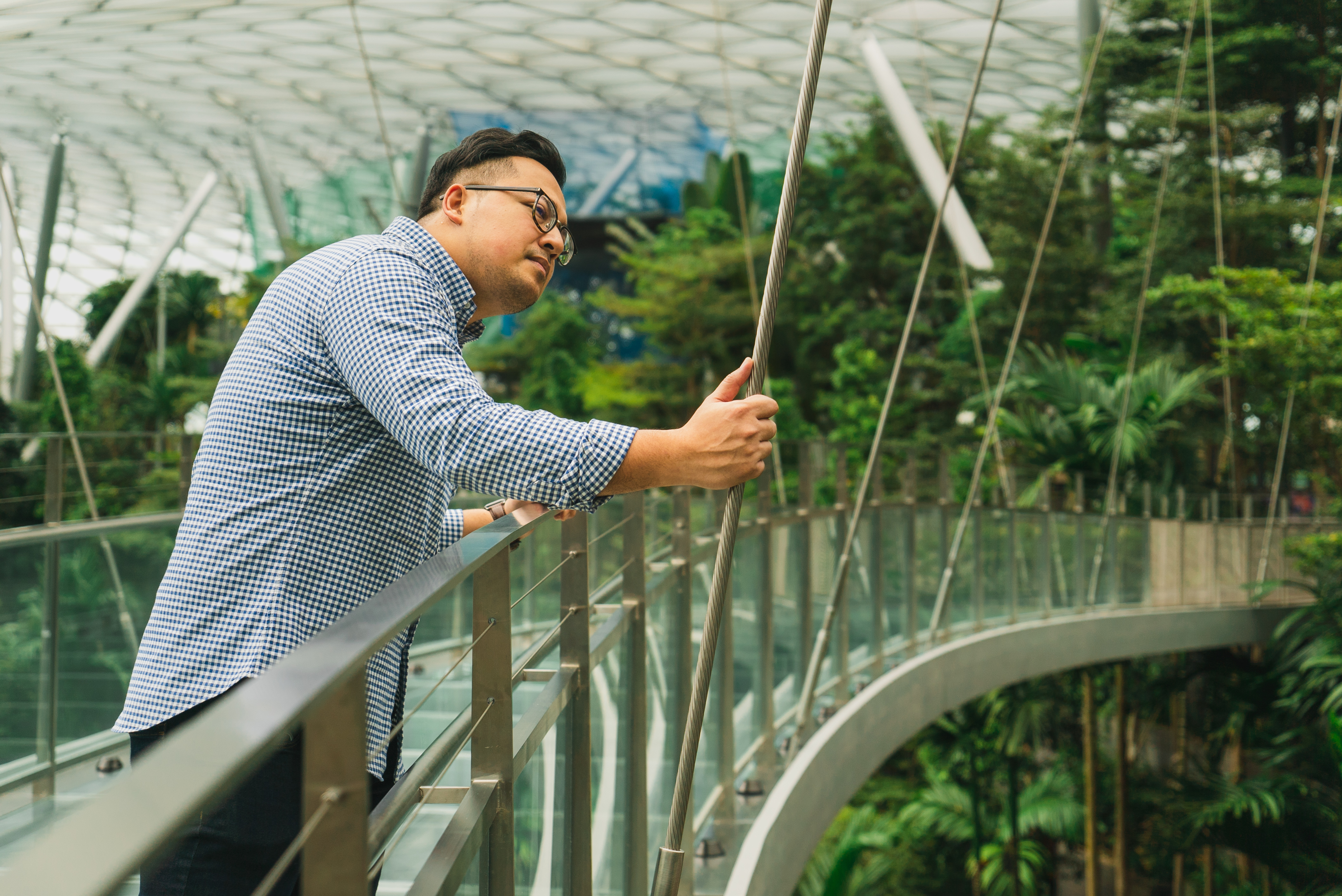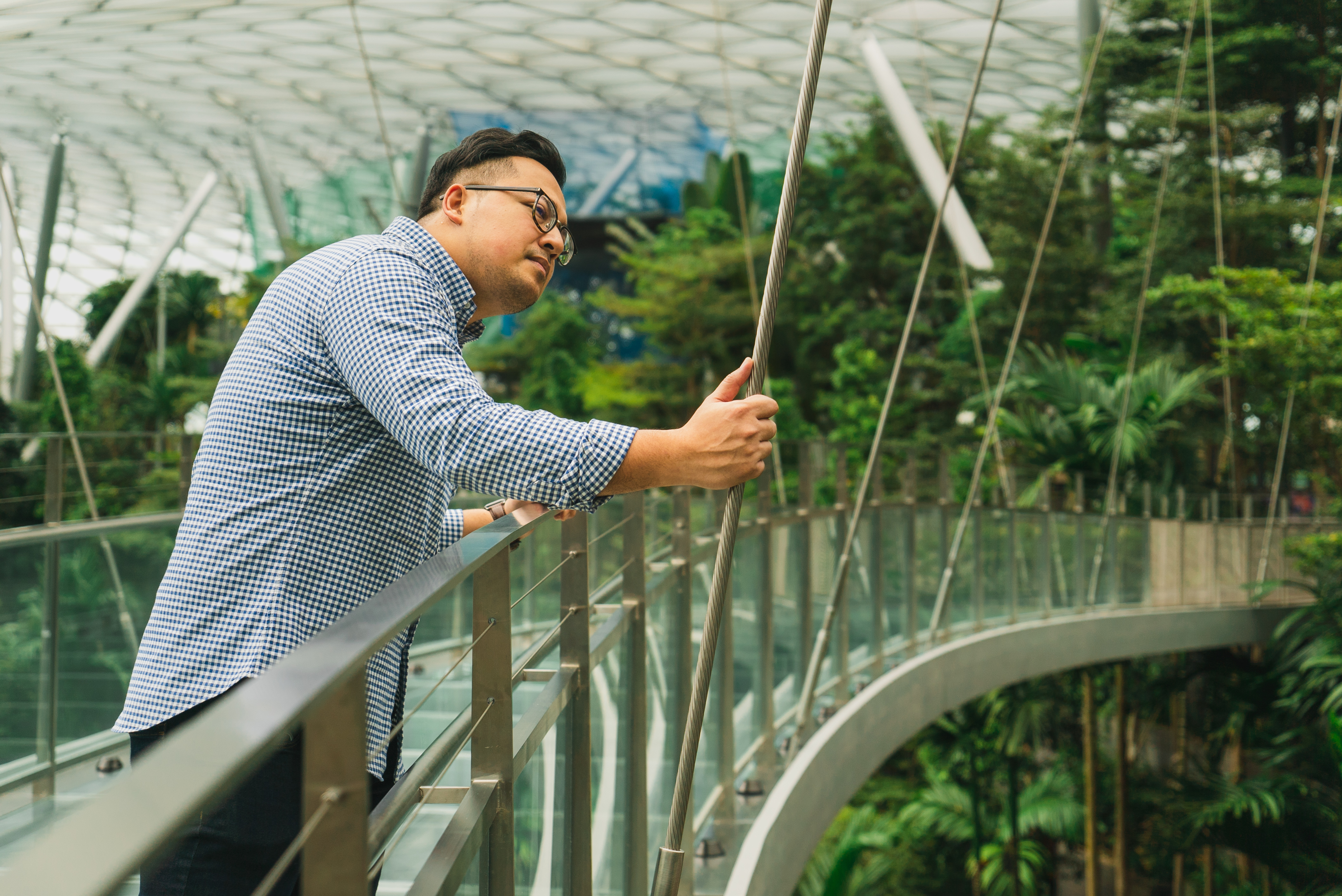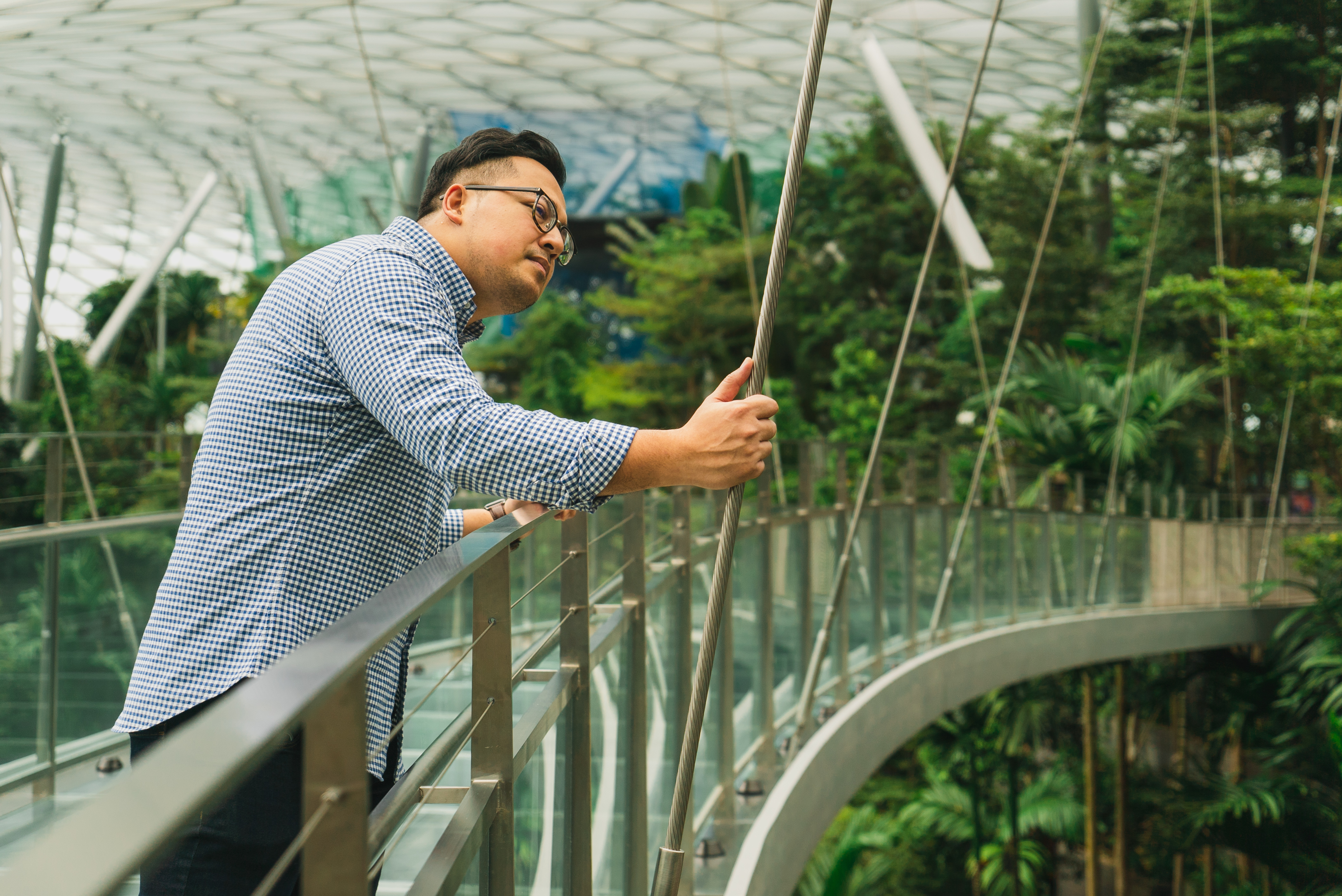 Fithri, the Retail Experience Lead at Jewel, inspecting one of Jewel's many attractions
"Being able to see passengers enjoy Jewel through their eyes on social media helps to validate why I'm doing what I do," enthuses Fithri about what he finds most rewarding about his job. 

"I especially enjoy looking at photos of friends and family enjoying [their time at] Jewel as it fulfils Changi's goal to delight our guests."