A Day in the Boots of a Changi Airport Firefighter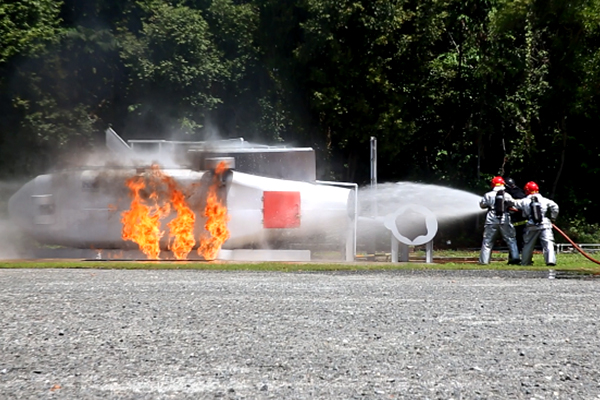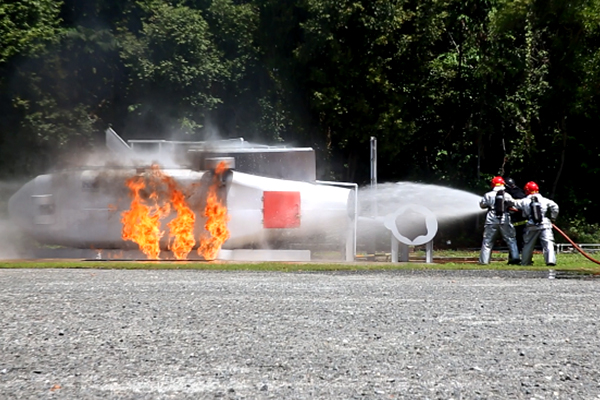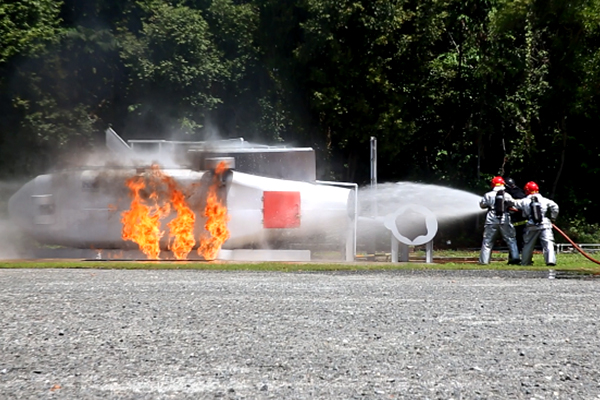 Changi Airport Group's Airport Emergency Service (AES) keeps the airport and runways safe. But have you ever wondered what goes on inside the fire stations that serve over 60 million passengers flying through Changi Airport every year?
It takes specialised skills
Aircraft fires are complex. Due to the large amount of jet fuel present, aircraft fires burn rapidly and at extremely high temperatures. In addition, there are often hidden hydraulic lines in cabins, limited space to maneuver and liquid oxygen which may fan the flames even more. Hence, special firefighting tactics are used in Aircraft Rescue and Firefighting (ARFF) and AES firefighters are trained to tackle such complex situations with agility and dexterity.
Training at the core
To equip AES firefighters with the skills and confidence needed in fighting aircraft fires, they go through a series of drills and training as part of their daily regime.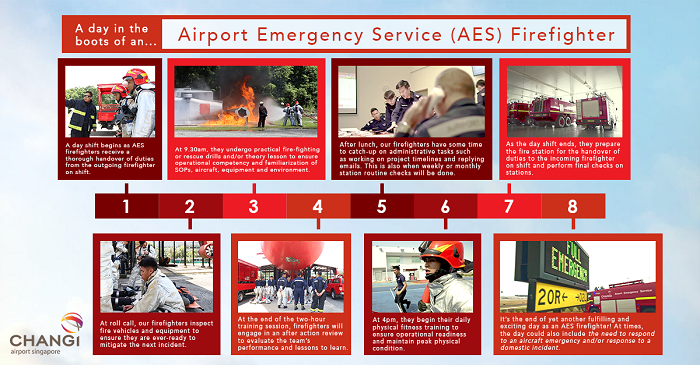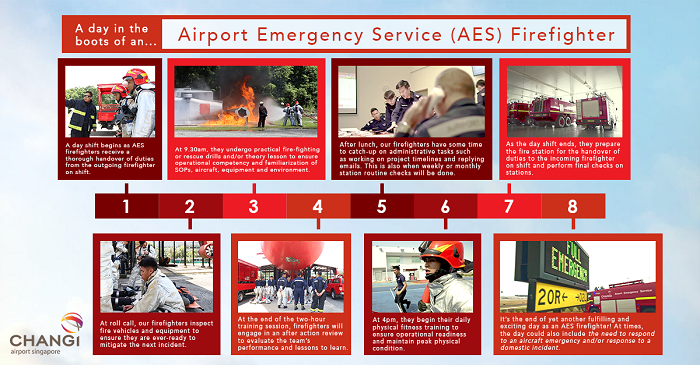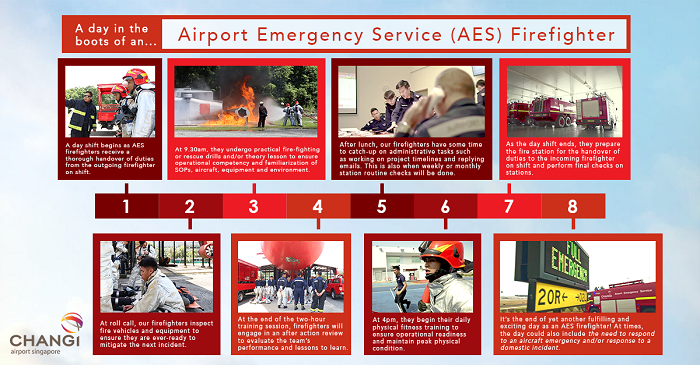 For new AES firefighters, training starts with a 12-week course to learn the fundamentals of ARFF, which is both physically and mentally challenging. They will need to endure rigorous training which includes a series of hot fire drills and technical drills to learn how to handle different types of emergencies at the airport. This involves the use of ladders and the Self-Contained Breathing Apparatus (SCBA) – a breathing equipment that helps firefighters to regulate their breathing while conducting search and rescue operations. Physical training consists of 7 km runs, numerous exercises and circuit training. There are also classroom lectures where they learn about fire behavior and aircraft firefighting tactics.
Non-fire simulator training is also conducted to practice rescue techniques, build confidence and teamwork. Simulating the small spaces in an aircraft cabin, new AES firefighters are trained in a cage-like environment to learn to conduct search and rescue operations in confined spaces.
Once they move into the 5th week, recruits will be put through fire training drills where they apply what they have learnt in the first four weeks. These drills take place in fire training simulators which include helicopters and aircrafts. One of the main fire training simulator that every AES firefighter has trained with is the 'Red Bird'. Spanning 8-metres tall and over 44-metres wide, the 'Red Bird' is a hybrid fire training simulator that mirrors the environment of common aircraft models such as A380 and MD11. 
A well-oiled machine
Periodic tests and assessments are done to ensure AES is always ready. For example, during the 'Reaction test', AES firefighters have 15 seconds, from the time the siren is activated, to reach the fire vehicles regardless of where they are in the station. These tests are constantly conducted to ensure a high standard of operational readiness at all times.
"The training for ARFF is specialized, with robust training facilities and experienced instructors. Our firefighters are proficient and equipped with knowledge and skills to keep our aerodrome safe," said Fairul Affandy Bin Hussain, Senior Airport Emergency Officer and Duty Officer of AES Changi Fire Station.
With the intensive and specialised training that the AES firefighters go through daily, they are well-trained and equipped to handle any emergency to keep the millions of passengers flying through Changi every year safe.