Assigning airplanes to parking stands, chasing birds away from runways, and ensuring that movement areas at the airside are safe for operations – these are all in a day's work for the Airside Duty Officers at Changi Airport. Meet Jeffrey Kaw and Adi Sufian bin Roslan from Changi Airport's Airside Operations division. Together, they are part of a 80-strong team that takes care of what passengers do not see when they travel, to ensure that flights depart and land on time and safely.

Race down the runway – but not in an airplane

A typical day for Adi includes checking on ground handling activities at the apron to ensure that safety processes are adhered to during an aircraft's turnaround, inspecting aircraft stands to ensure they are fit for use, and responding to and resolving incidents in the aerodrome, among other tasks.
But the one task that Adi totally loves is conducting surface friction tests on the runways – by driving a friction test vehicle at almost 100kmh down the entire 4km length of each of Changi's runways, not just once, but twice a week. Now how many people in the world get to do that for a job?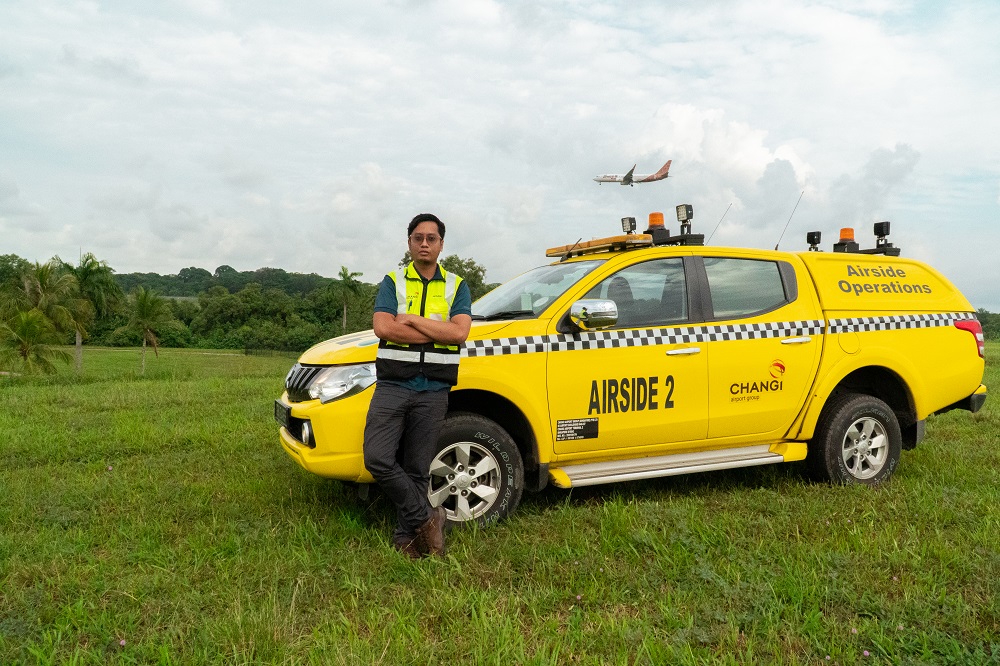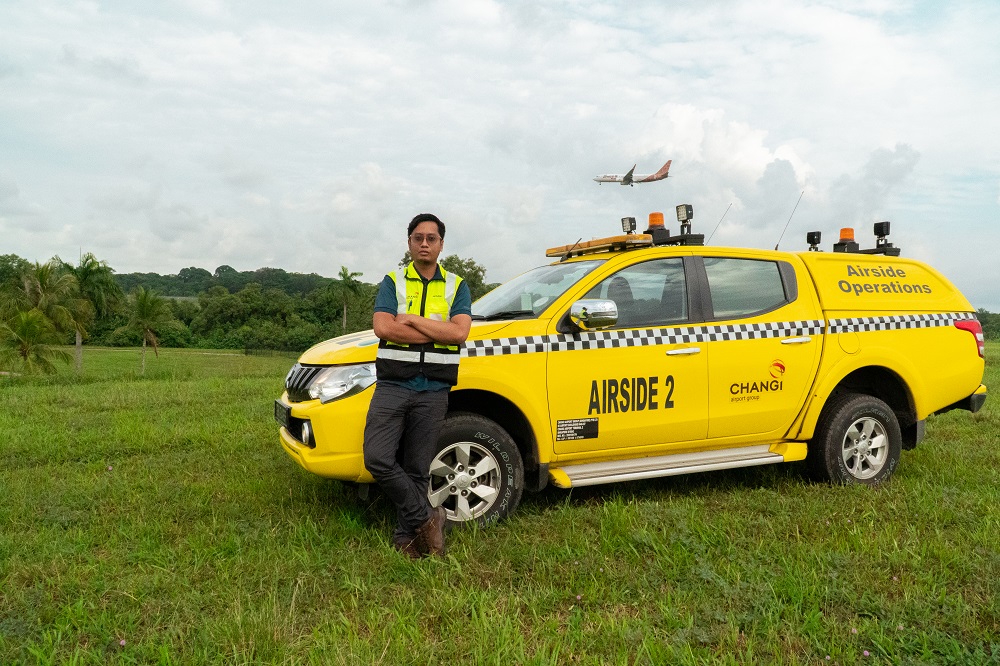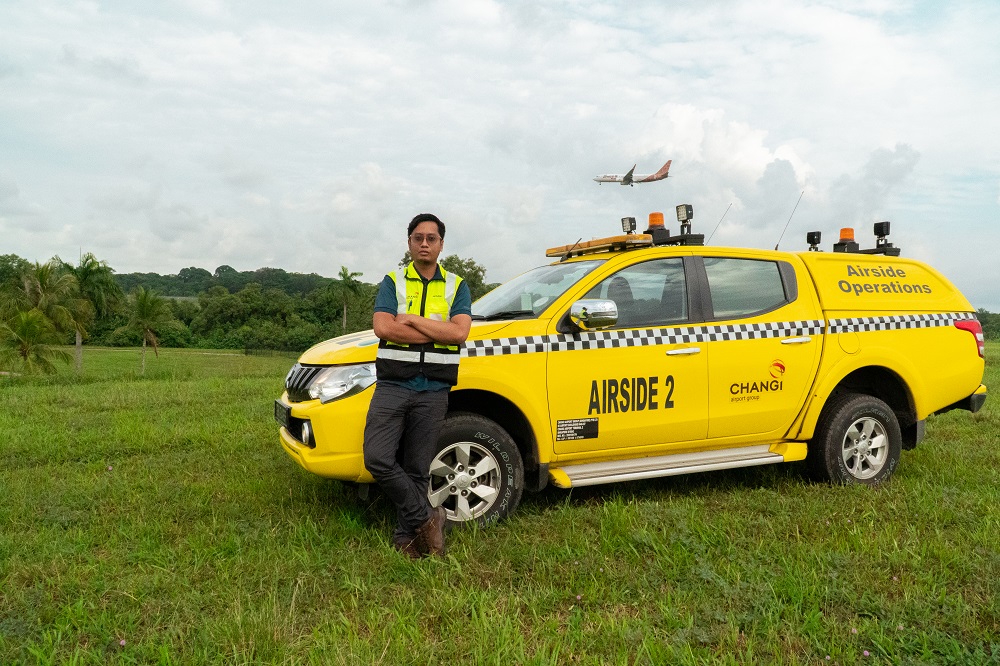 Adi uses the Airside rover to get around to the various aircraft stands
"When airplanes land, their tyres leave rubber deposits on runways, causing them to become slippery over time when wet. Therefore, we regularly test our runway surfaces to ensure that their friction value doesn't go below a particular threshold," explained Adi. "The friction test vehicle actually looks like a Ghostbusters car," chuckled Adi as he quoted the famous 80's movie. 
Dream job come true

Being able to work with airplanes is one major perk for Adi.  It feeds his love for all things associated with airplanes. Adi is part of a new Airside Duty Officer scheme, and has been on the job for nine months. Airside Duty Officers are trained to handle an entire spectrum of tasks on the airside – all with the goal of ensuring safety for both airplanes and passengers.
When asked how he came to know about this job, he said, "I saw a documentary on TV that showcased airside operations in a foreign airport, and soon after, I saw that Changi Airport Group was hiring people to join them at the airside. I immediately jumped at the opportunity because being close to airplanes almost every day is literally a dream come true for me!"
Getting out of comfort zone
While handling big, inanimate birds gives Adi his serotonin rush every work day, a little afield at the runway, Jeffrey is doing his rounds dispersing real birds from the aerodrome. "Wildlife, such as birds, are dangerous in an airport setting, as they can fly into airplane engines and damage the aircraft whether on ground or when airborne, potentially endangering the lives of the passengers onboard," shared Jeffrey.
Jeffrey is an Airside Manager, in charge of different teams of Airside Officers like Adi. Joining the scheme as an experienced hand in the airport, Jeffrey found that learning new areas of work like parking stand allocation and dispersing wildlife brings him out of his comfort zone, giving him well-rounded knowledge about how the airport works, and igniting the learner in him.

"I have handled both terminal operations and airside operations, but wildlife is new to me and I find it very interesting," he quipped. "I found out that different birds have different 'intellect', so it takes different tactics to disperse them. For example, small birds like sparrows get scared when they see a yellow Airside rover vehicle appearing. But the hawks – they will just stay, and play the waiting game with you."

"There is also knowledge that you will only get when you are on the job. For instance, there is wildlife to disperse everywhere, how does one prioritise which birds to handle first? I learnt from my more experienced colleagues to prioritise danger zones, with the highest priority being the end of the runway where aircraft are rolling for take-off from or landing on, rather than other parts of the aerodrome," shared Jeffrey. 

Uniqueness of the Airside job
In addition to airfield operations, both Adi and Jeffrey are also cross-trained in gate allocation and aircraft flow monitoring. They make sure aircraft gates are effectively allocated to maximise Changi's capacity and to ensure on-time departures. In the flow monitoring role, they look out for developments that could affect flight flow and in turn, our gate capacity and pre-empt them. Where unavoidable, they ensure the incidents are promptly managed to mitigate the knock-on impact of the incident on airside operations, and in turn, passengers' travel journeys.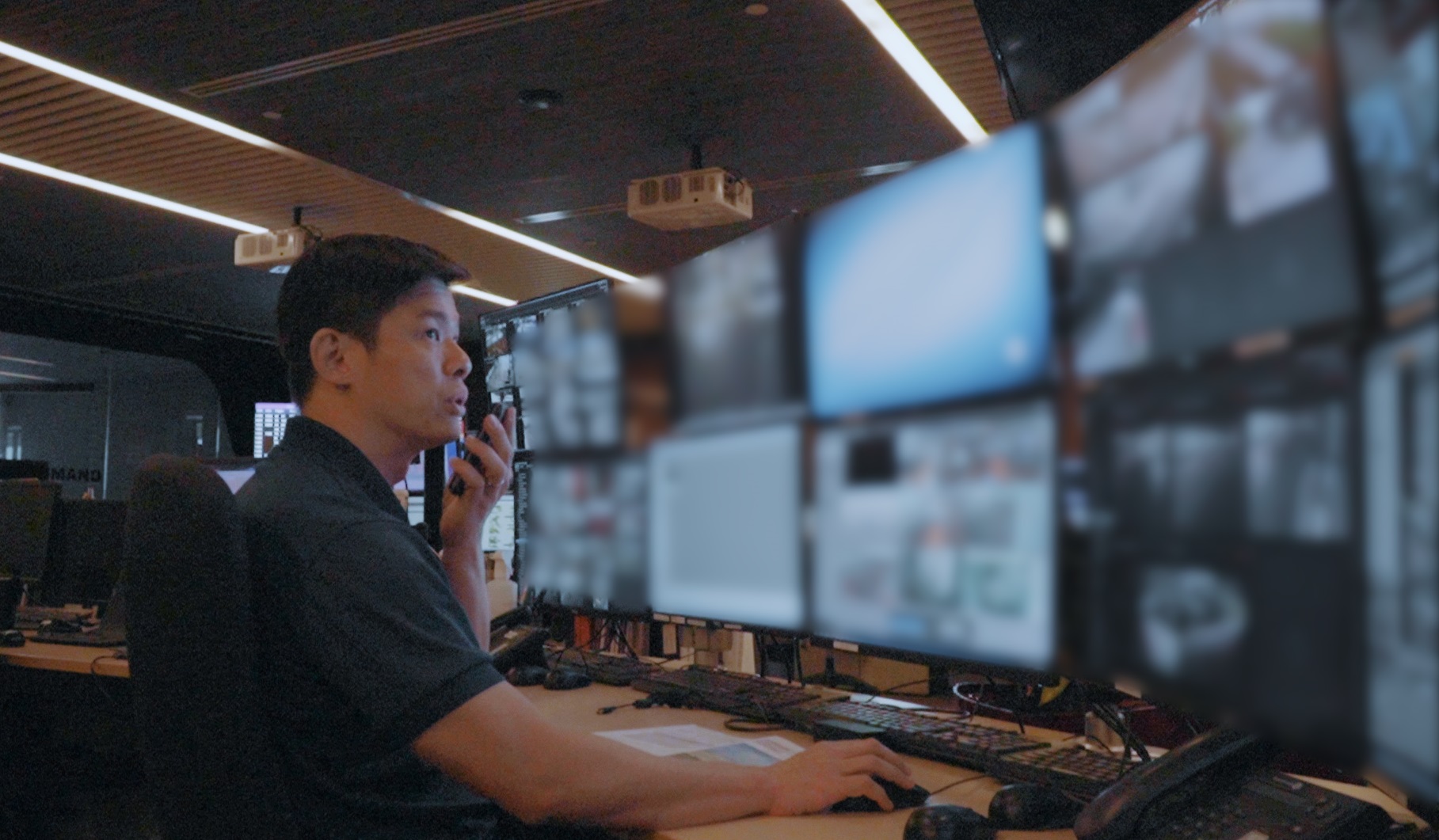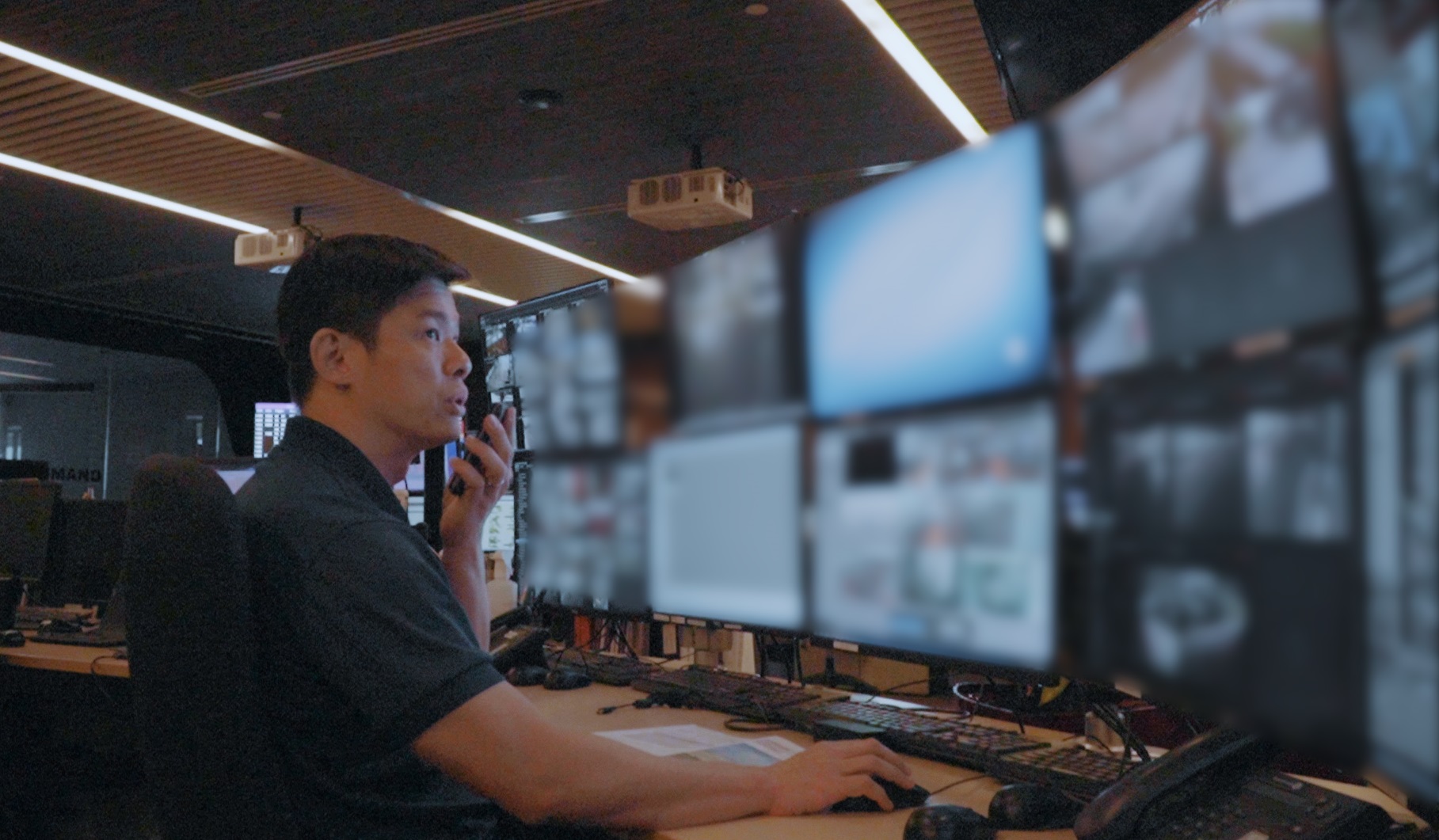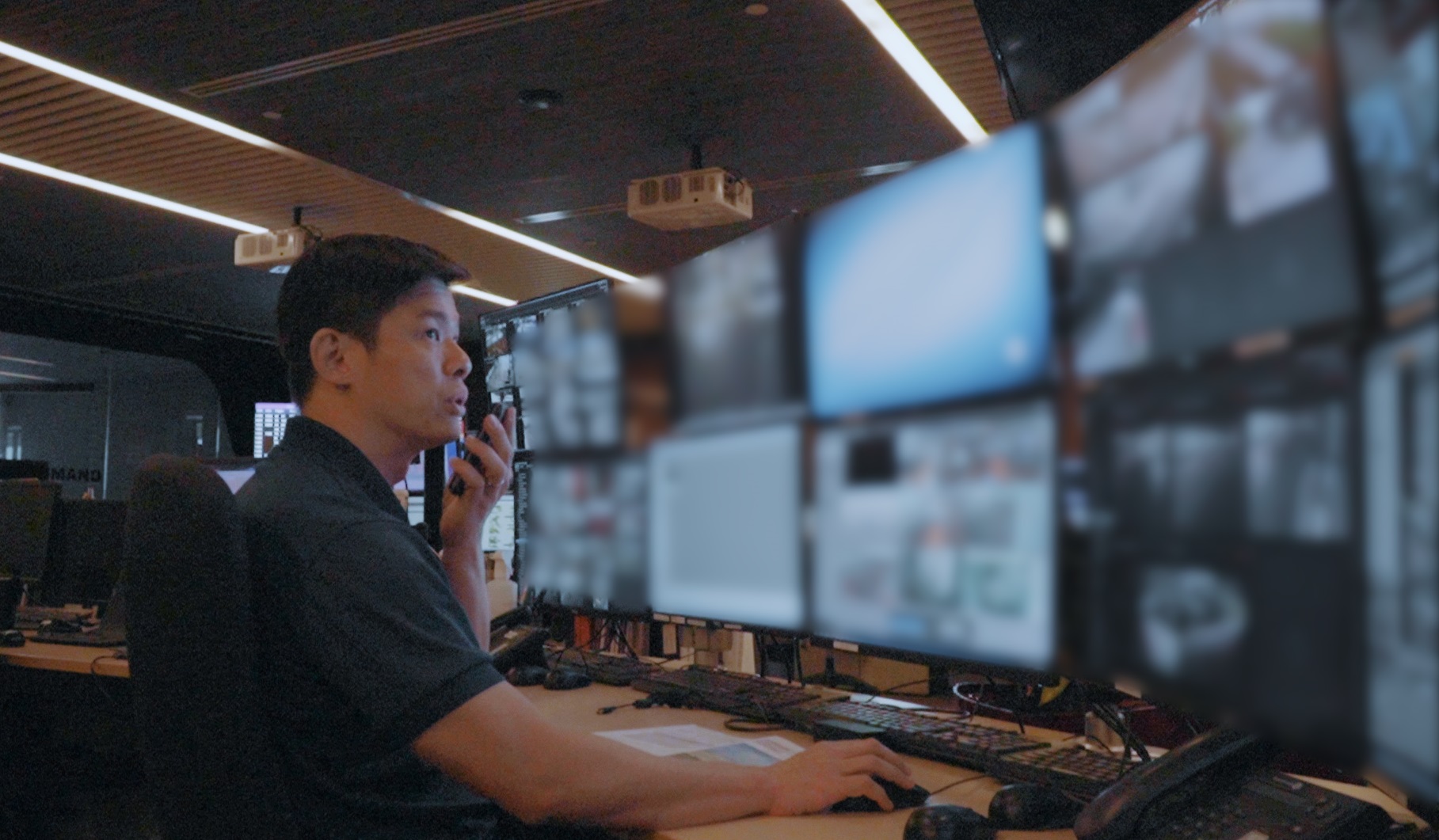 Jeffrey is also a certified gate planner
"Fresh recruits start off as an Airside Officer, and have the opportunity to become an Airside Manager, looking after various teams in charge of different aspects of operations and safety at the airside. Along the way, the officer will also get to rotate to policy divisions, to get exposure from the planning perspectives, which is paramount in the airport environment," said Liu Yanling, Vice President of Airside Operations, who is driving this programme.
"There is no boring day in Airside Operations. The work is challenging, the teams are tight knit. And you get a fantastic office view of the runway. For true aviators only," she beamed. 

The Airside Duty Officer scheme is currently open for application.  Submit your interest here. The next training cycle will start in October 2022.