Celebrating Safe Acts at Changi
Safety is everyone's responsibility
To recognise airport staff and partners who have worked tirelessly to keep Changi and Seletar Airports safe, Changi Airport Group (CAG) held its inaugural Annual Airport Safety Awards Ceremony on 11 August 2017.
The awards to honour outstanding airport staff who had exemplified our safety culture were given based on three broad categories -- Innovation & System Thinking, Safety Awareness & Courageous Act, and Safety Promotion & Culture Building. Separate awards were also given for team and individual efforts. A total of 14 awards were presented to eight teams and six individuals. We take this opportunity to highlight some of them below.
 
Awarded for Innovation and System Thinking – Team from SATS
Traditionally, the standard way for Ground Handling Agents (GHAs) to access the cargo doors of wide-body aircraft is to use a Joint Container Pallet Loader (JCPL). Manoeuvring the JCPL near to the aircraft poses a small amount of danger, as any miscalculation might scratch or even cause damage to the aircraft.
To make it safer to access the doors of wide-body aircraft, SATS started to explore designing a platform ramp ladder which is easier to position and control than the traditional JCPL. A multi-disciplinary team was put together and after numerous trials, finally created a Universal Platform Ramp Ladder design which can be adjusted to access the doors of all types of wide-body aircraft and is sufficiently lightweight for manual deployment by one man. It also incorporates an auto-brake system which prevents accidental movement, making it safer than the JCPL.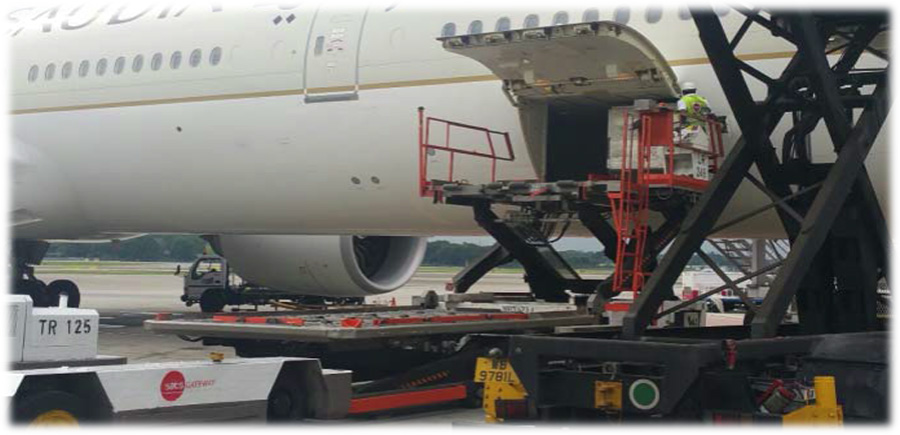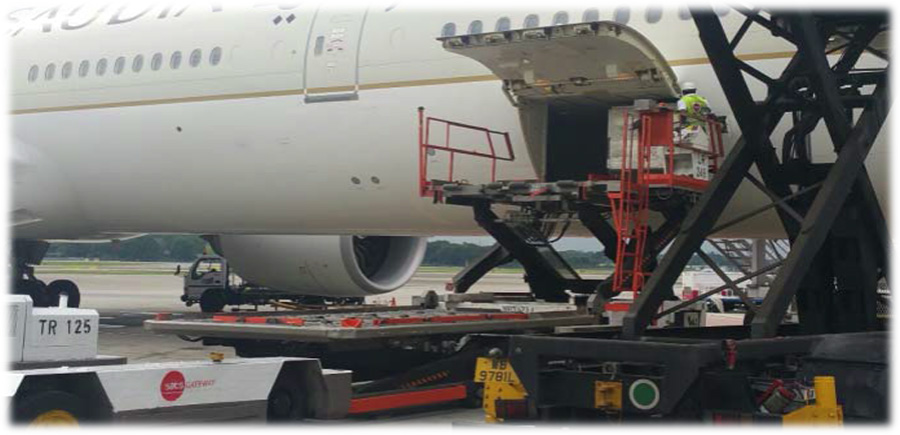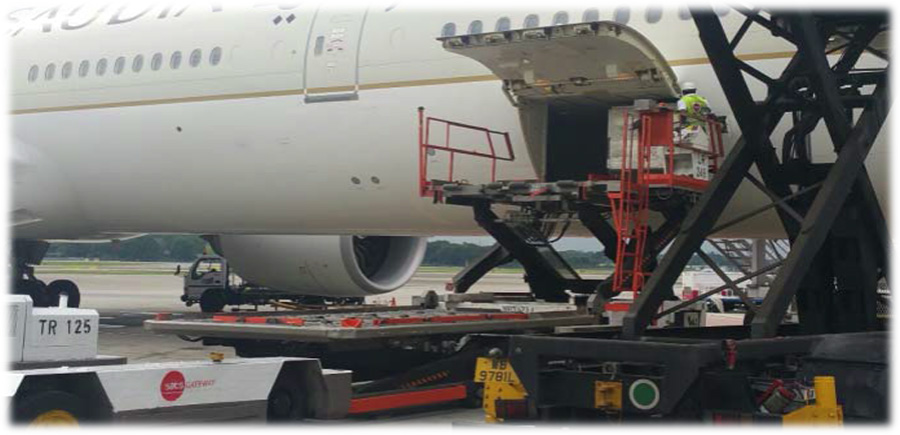 Traditional way that GHAs use to access aircraft doors, using the JCPL.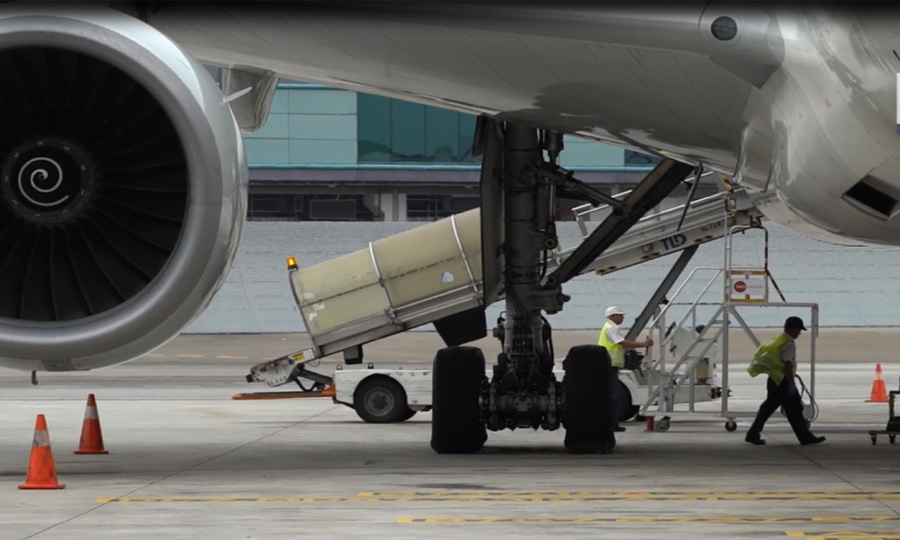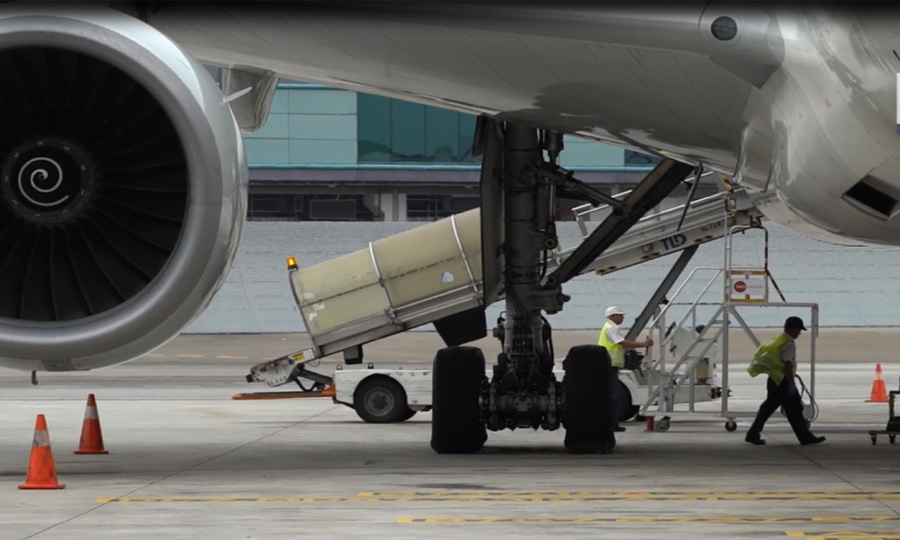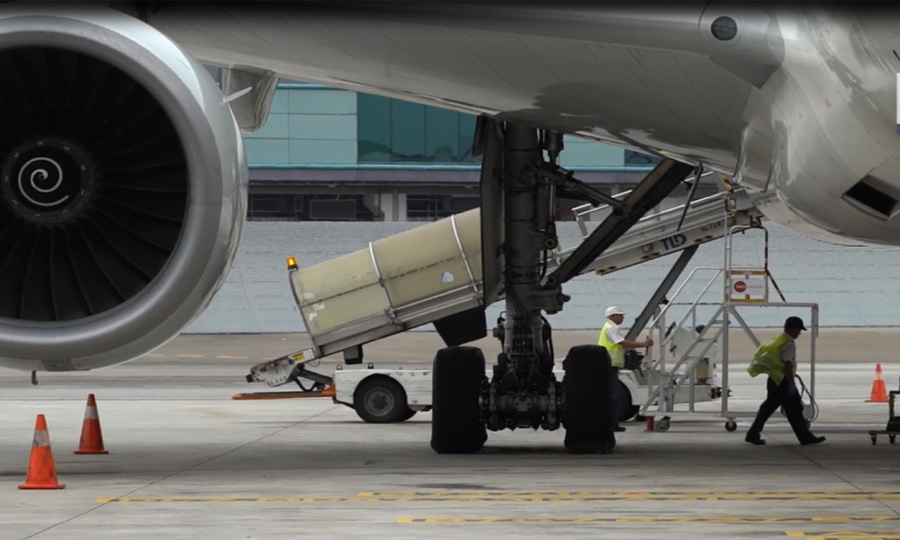 GHA using the newly designed Platform Ramp Ladder to access aircraft doors.

With this Universal Platform Ramp Ladder, the team effectively helped to minimise the risk of aircraft damage due to accidental contact with the JCPL. In addition, SATS also came up with a safer way to load, unload and transport ramp ladders, which was previously done with forklifts.
 
Awarded for Safety Awareness & Courageous Act – Individual from SIAEC
One early morning in June last year, Jumat from SIA Engineering Company (SIAEC) was performing towing operations when he realised that the undercarriage of the airtug he was operating had caught fire.
Thinking quickly, Jumat immediately disconnected his vehicle from the aircraft and positioned it at a safe distance, before proceeding to extinguish the fire swiftly with extinguishers available in his airtug. His vigilance and quick response helped to stop the escalation of the fire and kept damage to a minimum, before the Airport Emergency Service crew arrived on scene. When asked what went through his mind throughout the incident, Jumat replied, "I wanted to extinguish the fire as soon as possible, to avoid any damage to the customer's aircraft. As I have been trained to use a fire extinguisher, once I found the source of fire, I put it out as soon as I could."