Adapting to the new normal: Changi's Duty Terminal Managers
Covid-19 has drastically impacted the lives of many around the world. In particular, the aviation industry has had to adapt to a new normal due to a significant reduction in air and passenger traffic.
Like many staff at Changi Airport, Duty Terminal Managers (DTMs) have seen their roles evolve in the past few months to cater to the changing needs of passengers passing through Changi.
Pre-pandemic, a typical day for DTMs involved covering a huge amount of ground in the terminals that they have been assigned to for the day. From assisting passengers with various queries to helping to facilitate flights, the DTMs are tasked to ensure the smooth operations of the terminals every day.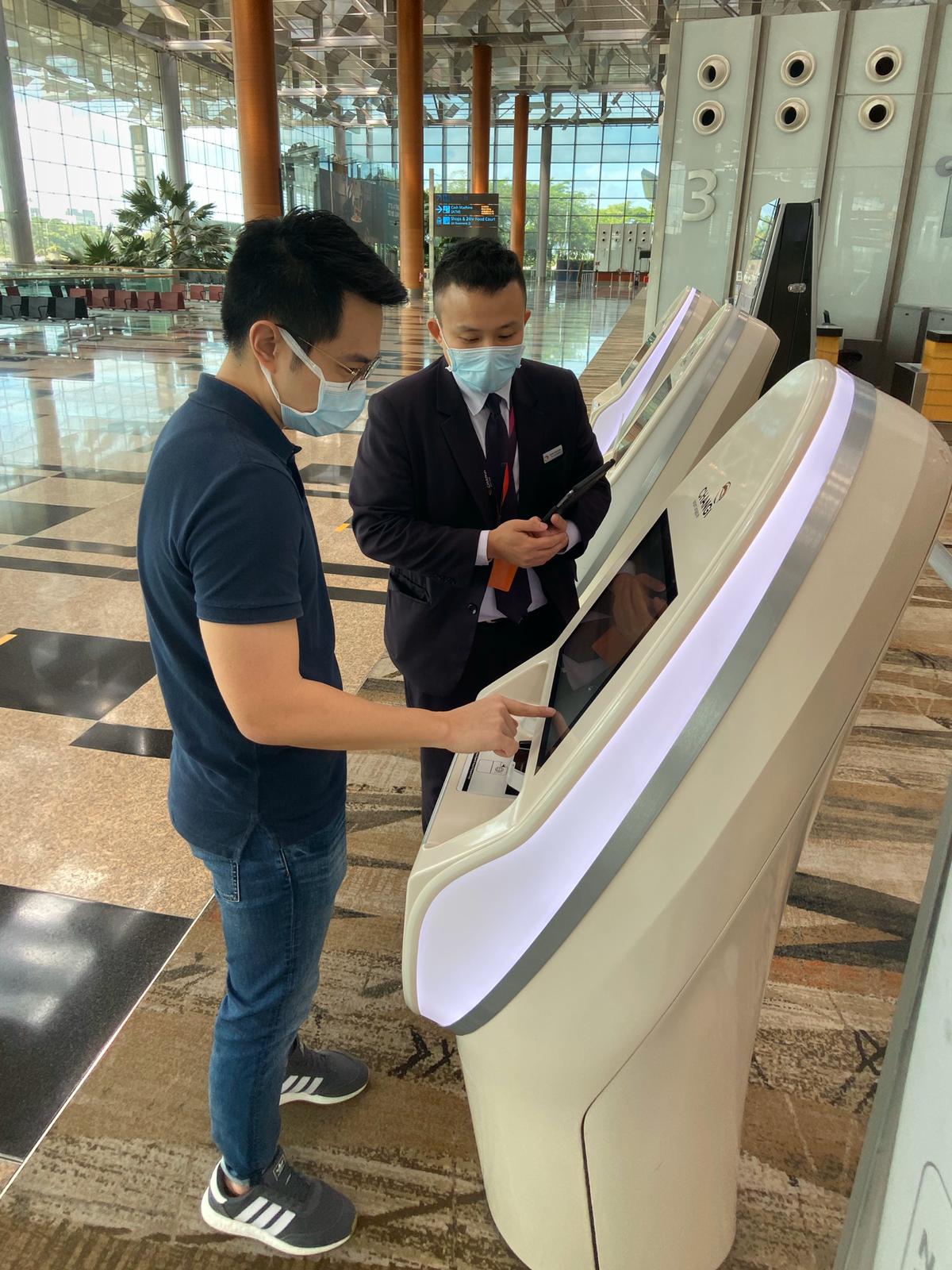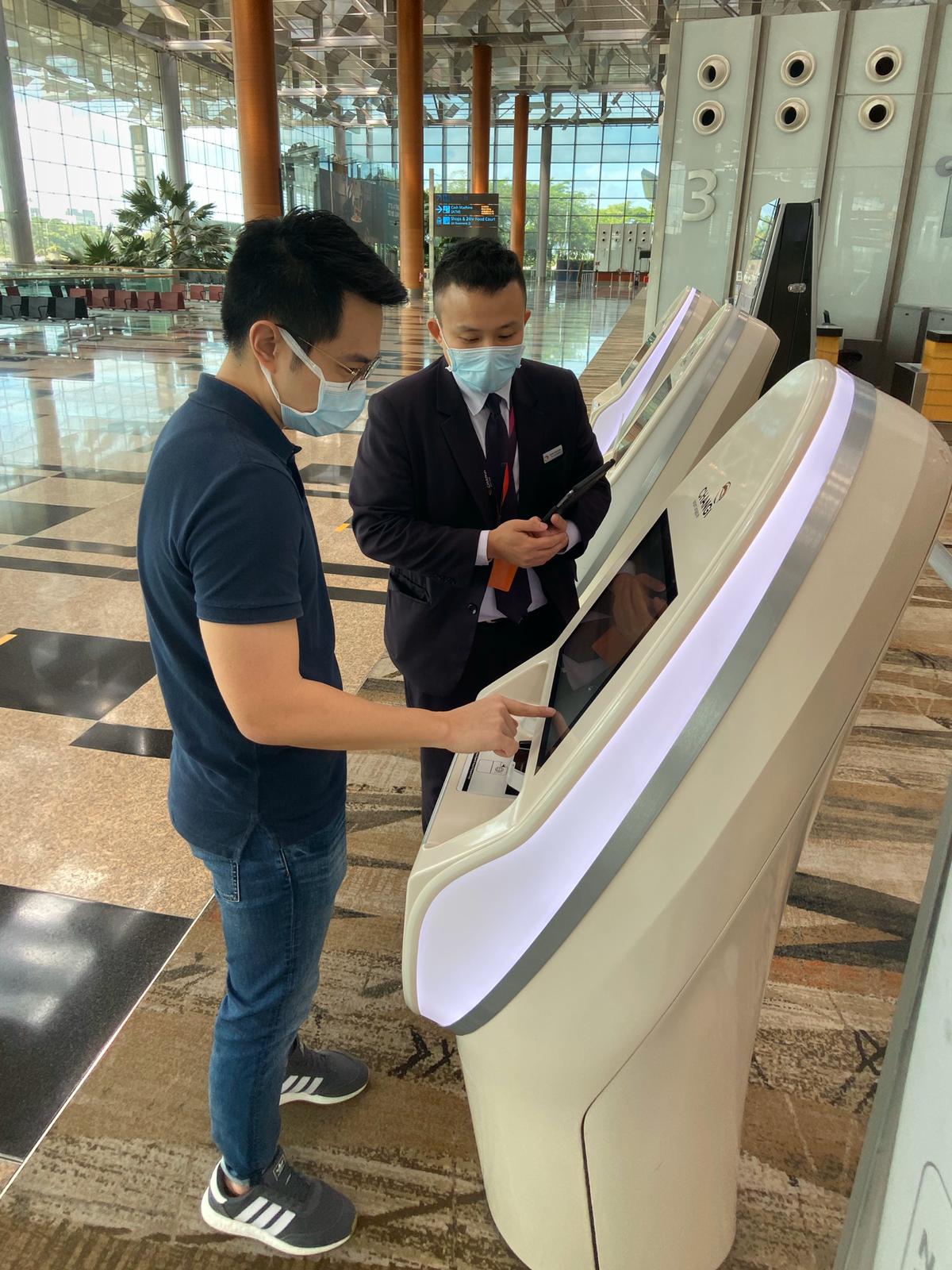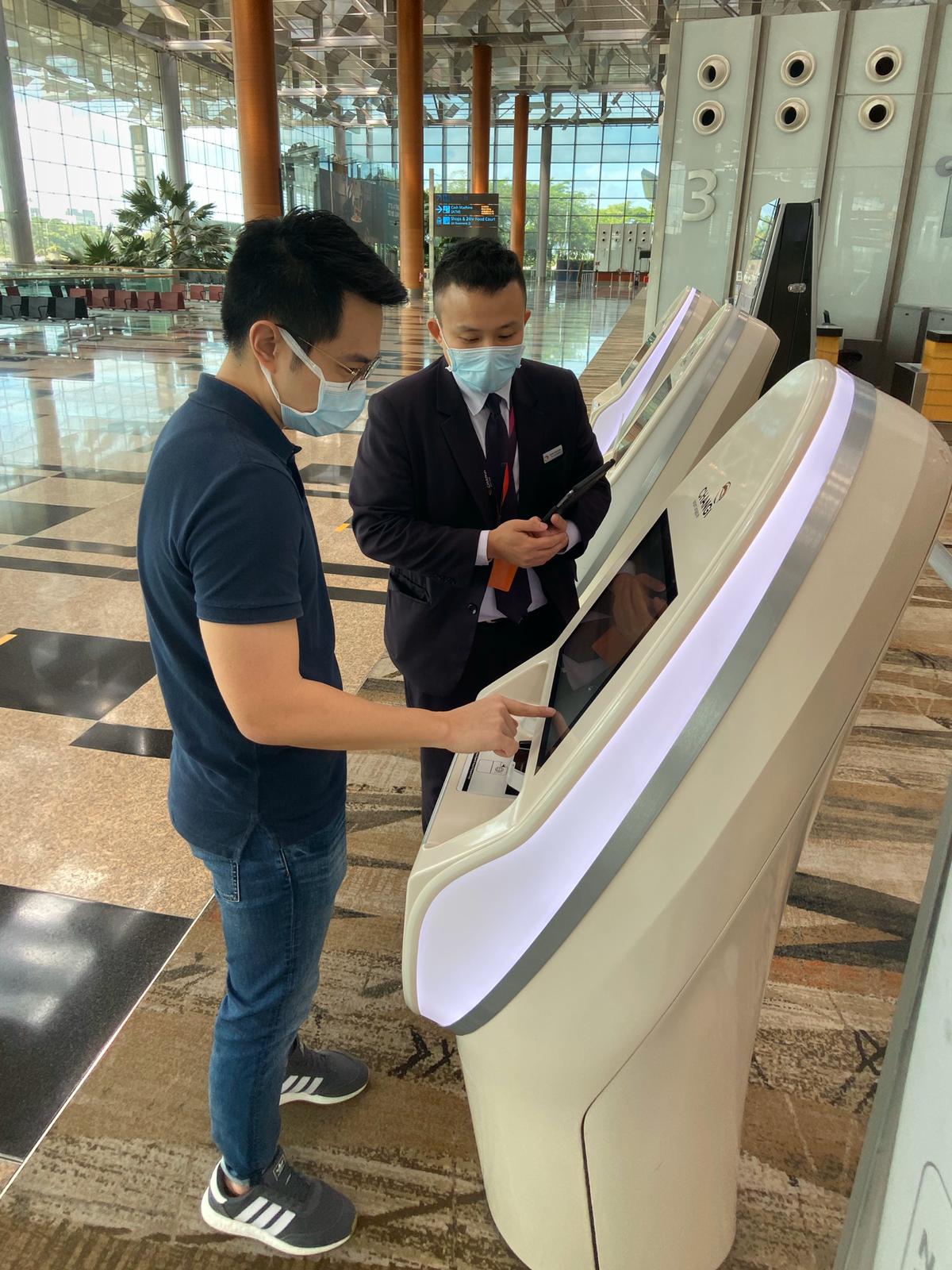 Helping a passenger check-in for his flight – part and parcel of a DTM's job.
Now, with fewer passengers to serve and less ground to cover, the team of DTMs at Changi has adapted their scope to deliver the Changi experience in a more personal manner.
Providing comfort to passengers unable to depart Changi
As the Covid situation unfolds around the world, stricter travel restrictions have been imposed by countries around the world.  DTM Seow Khim Boon shared that one of the latest tasks that the DTMs have been entrusted with was taking care of passengers who are unable to depart from Changi, and are waiting for their next flight out of Singapore.
"It must be difficult not knowing when they can fly to their destinations, so we try to befriend them and make their stay more pleasant. Sometimes, we buy local food like pandan cake for them and bring them on tours of our attractions to bring them some comfort. The Sunflower Garden is a popular favourite among them," shared Khim Boon.
He added that the biggest challenge is the unpredictability of everchanging travel restrictions imposed by other countries and the availability of upcoming flights. "Many passengers want to know when their next flight out will be, and some can get anxious when the answers are not readily available. Even though we don't have all the answers, we reassure passengers that we are working closely with airlines and doing our best to help them reunite with their loved ones as soon as possible."
In the meantime, the dedicated team of DTMs continues to provide crucial emotional support for these passengers who miss home. For DTM Mohd Uzair Mohd Shah, he shared his own homemade Hari Raya goodies with passengers celebrating the festival.
Their efforts have not gone unnoticed and one passenger even showed her appreciation by presenting a self-painted gift to the DTMs!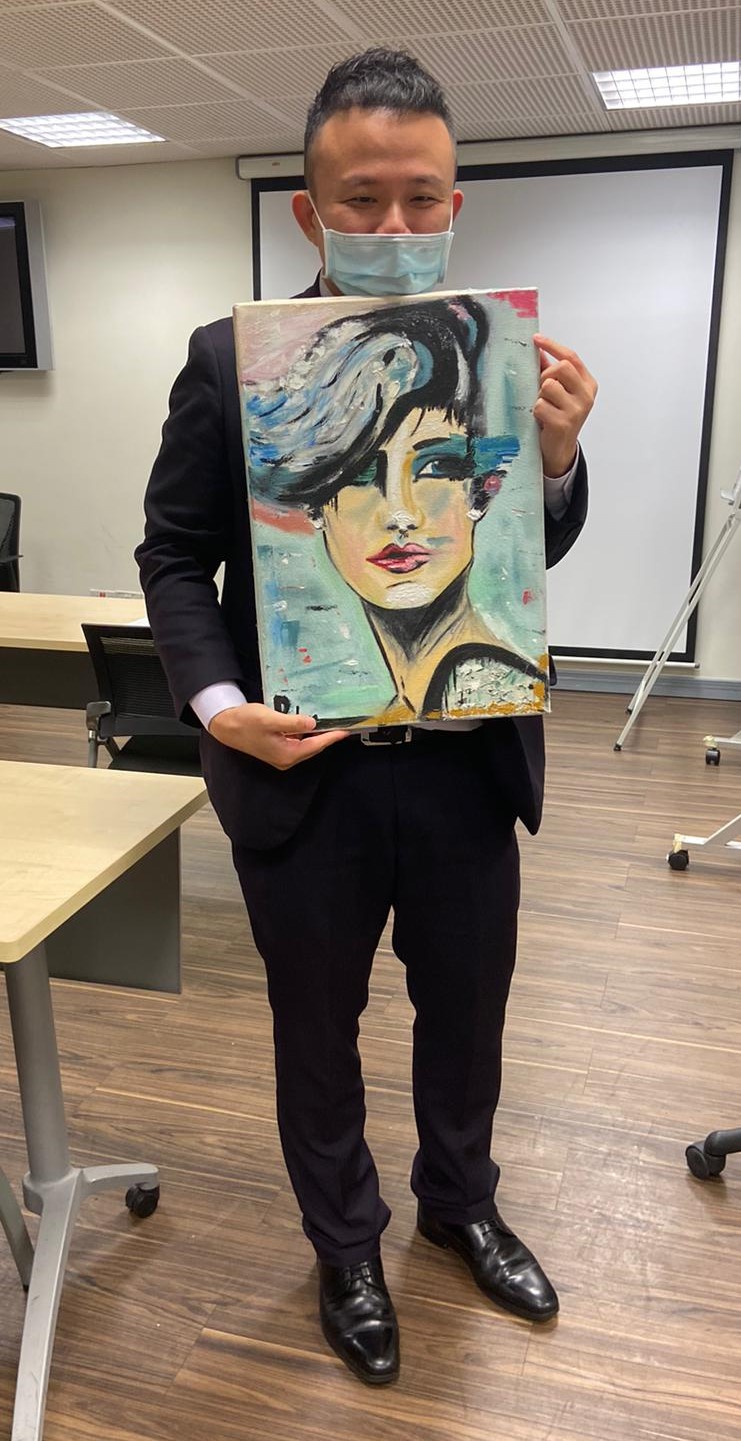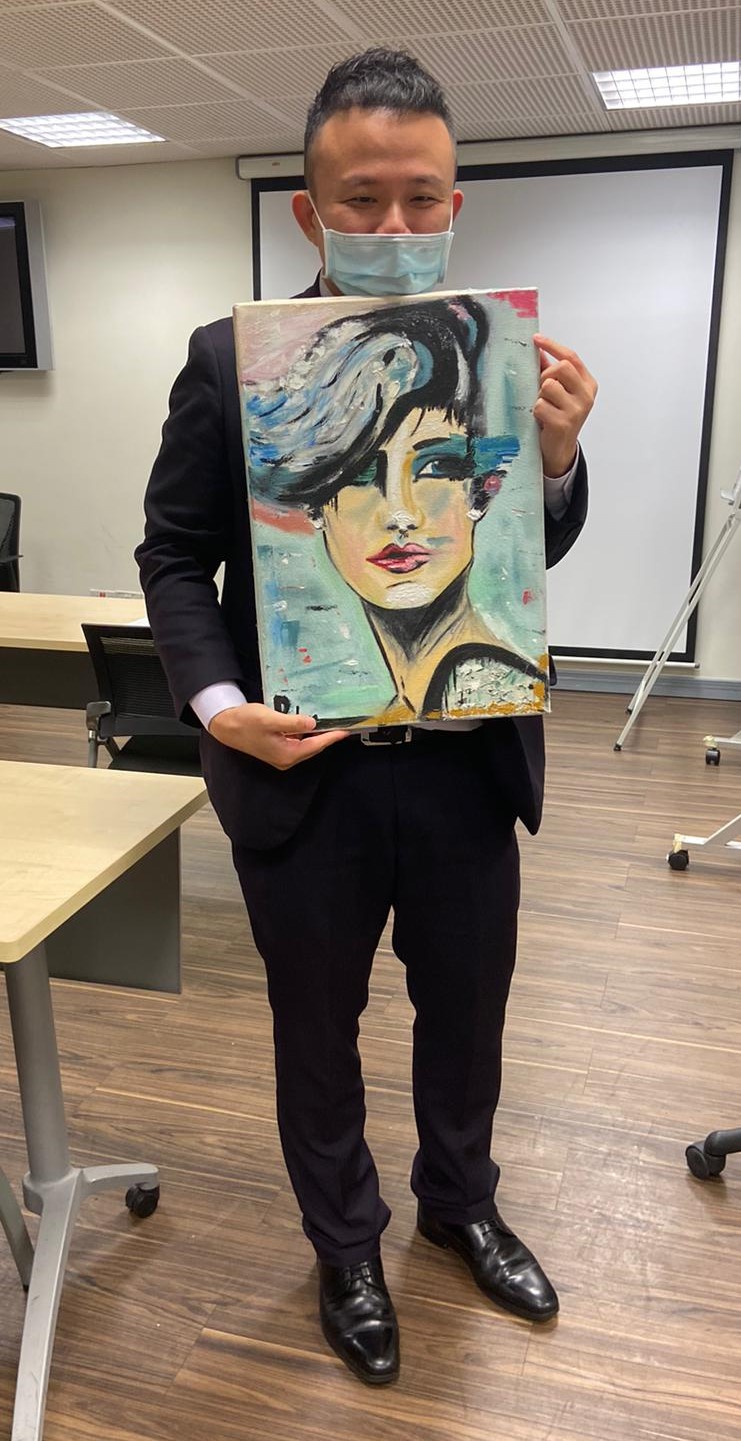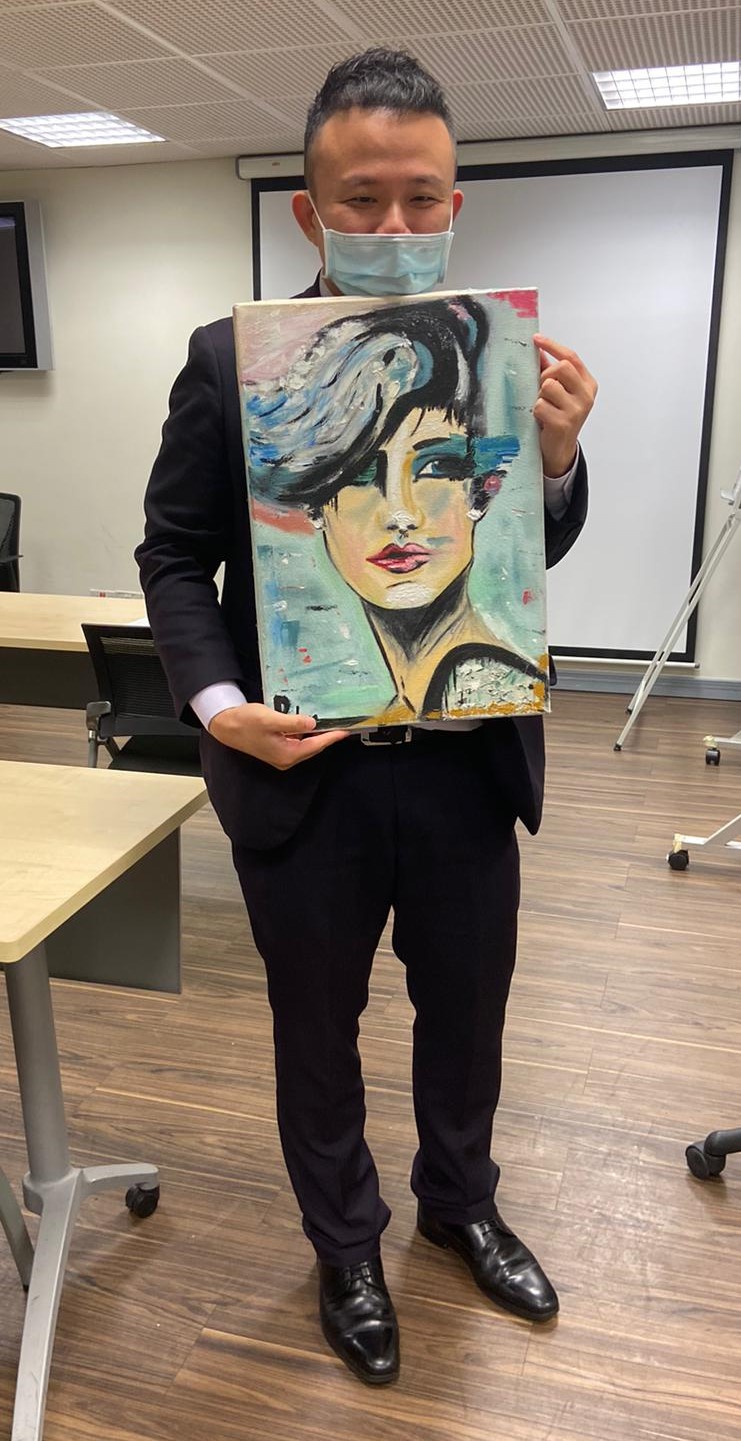 DTM Khim Boon proudly shows off a self-painted gift from a grateful passenger.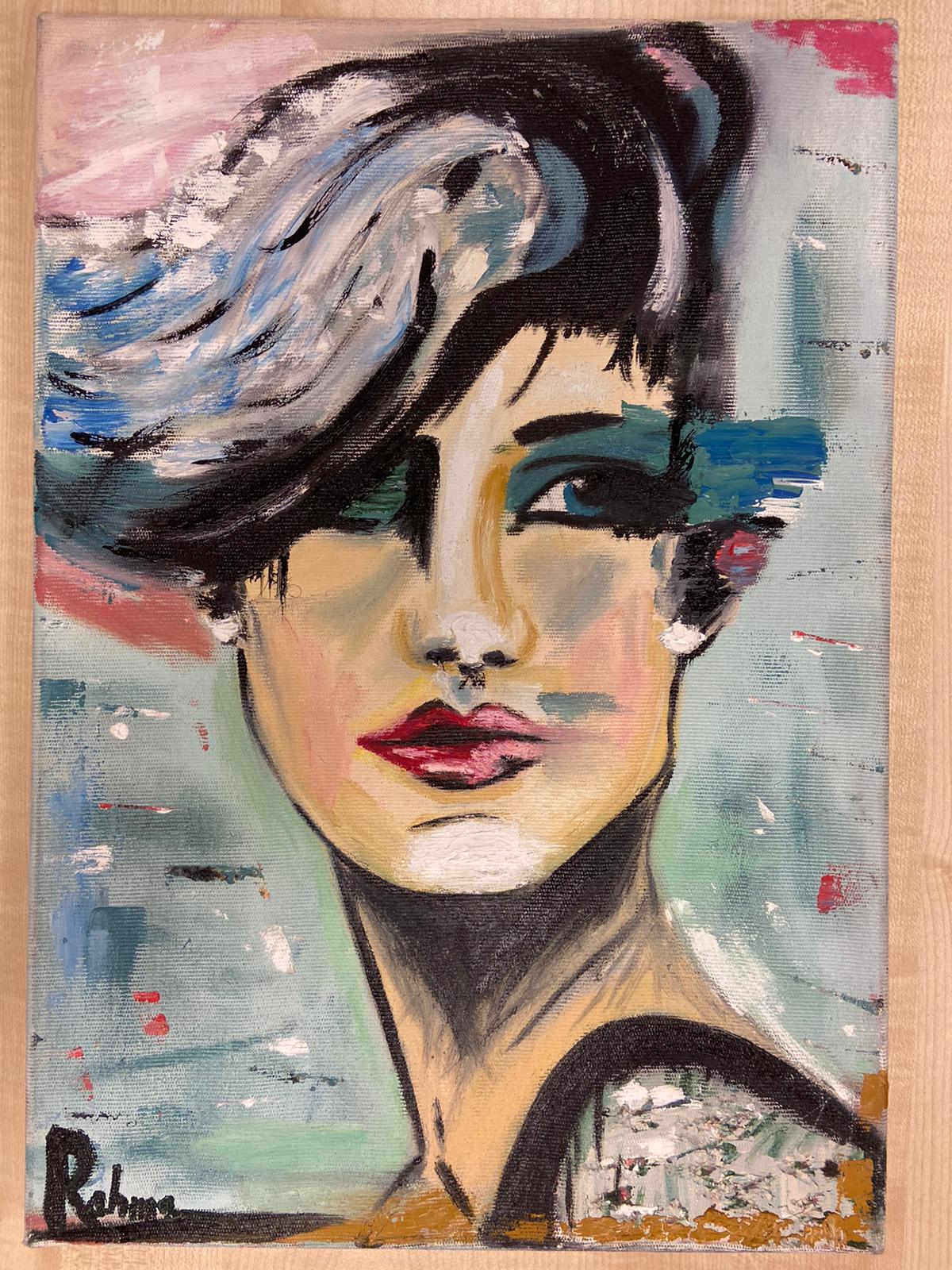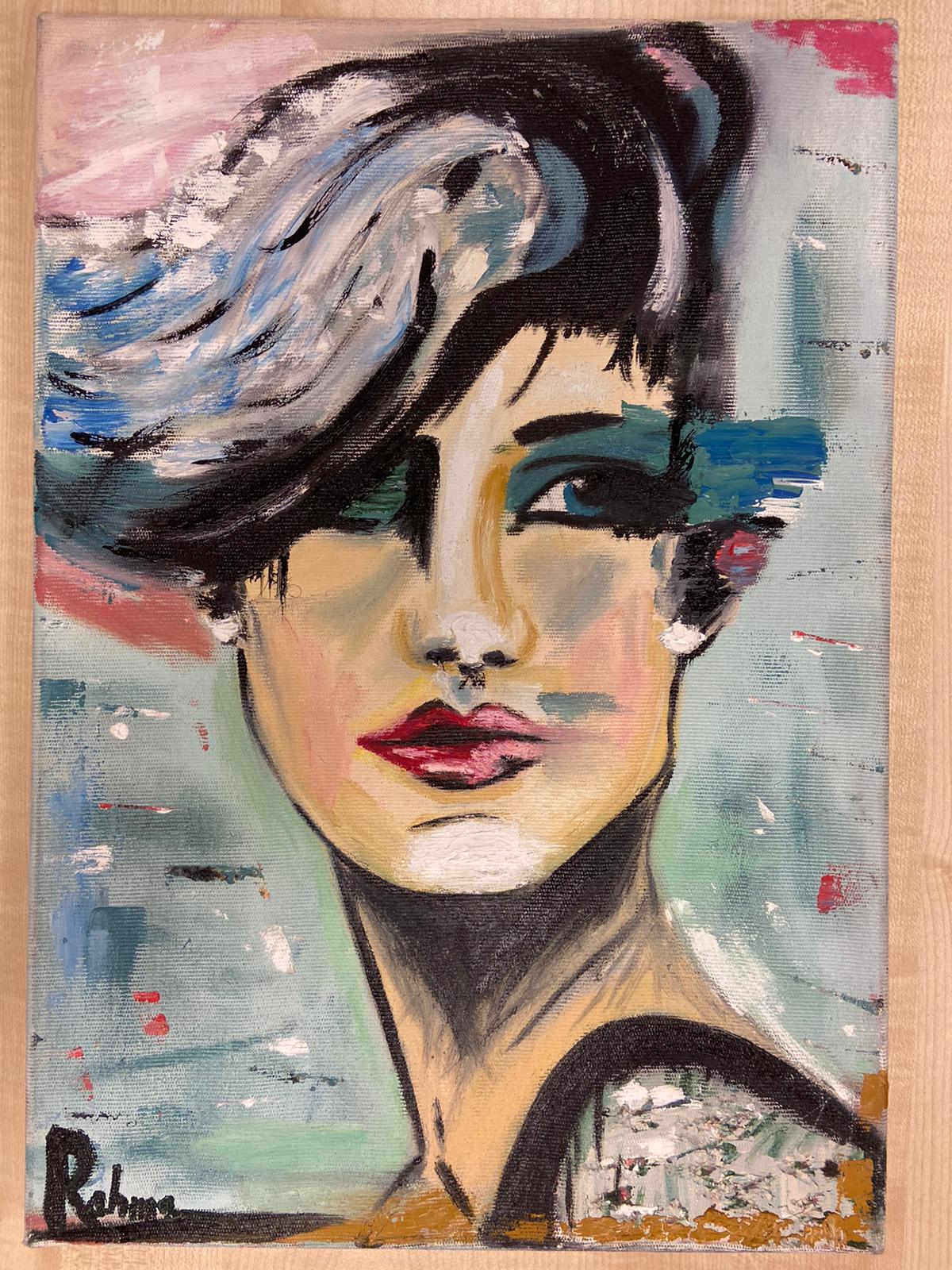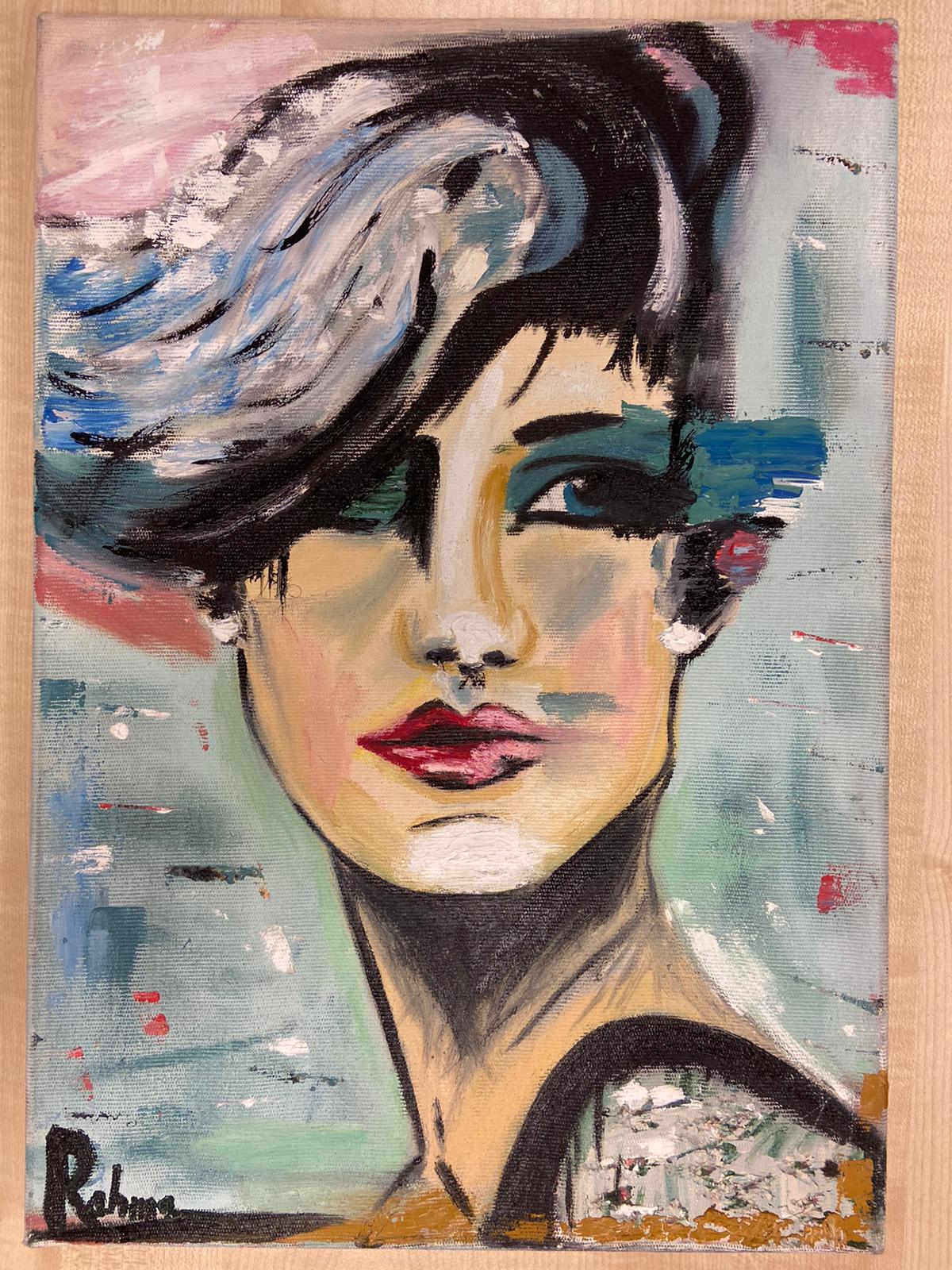 The passenger wanted to show her appreciation to the DTMs for spending time with her during her stay at Changi.
Keeping all visitors safe
Pandemic or not, the DTMs always make sure that all visitors to the airport stay safe, albeit in a different manner in this Covid-19 environment. On top of existing enhanced precautionary measures at Changi, the DTMs patrol their assigned terminals and remind visitors to wear their mask correctly and keep a safe distance from others.
This new normal also allows the team to take the opportunity to review current processes in order to serve passengers better and be ready when travel resumes.
Kudos to the DTMs for their dedication and for delivering the Changi experience even during these tough times!
Check out Changi Journey's previous feature on our DTMs here.