Meet the everyday heroes of Changi Airport
Even as global air traffic has reduced significantly, flights continue to operate at Changi Airport. A core group of airport staff continues to ensure that every passenger and aircraft is well taken care of at Changi, no matter the time of the day.
Ensuring every passenger gets to where they need to be
Changi Airport Group (CAG) Duty Terminal Manager (DTM) Jonathan Ang ensures that every passenger is well taken care of
Despite the impact of Covid-19 on air traffic, Changi Airport continues to be a critical transport node for Singaporeans and foreign nationals heading for home. DTM Jonathan Ang is part of a team that works round-the-clock, ensuring the well-being of every passenger and the smooth running of all terminal operations.
He recalls a memorable experience when he helped a Sri Lankan family get on a flight back home after their initial flight booked got cancelled shortly after it was announced that short-term visitors were not allowed to transfer through Changi.
"Every case is special and you need to handle it one at a time," said Jonathan when asked how he managed to find a solution.
"They were very grateful to be able to get home without unduly delay," he said.
When asked what keeps him going, he shared, "Knowing that we are able to help passengers in need is the ultimate motivation".
Ensuring every bag is on time every time 



Gabriel and Kalamuddin are part of a team that ensures the smooth running of Changi's baggage operations and any issues on ground are rectified in the shortest period of time
Over at the airside, Kalamuddin Tibrani and Gabriel Tan are part of a 24/7 team that ensures the smooth running of Changi's baggage operations. Working in shifts, the two make daily rounds around the airport's baggage handling areas to inspect the grounds and ensure every bag is well on its way.
"We need to make sure that everything goes right and no bags are left behind," said Gabriel. 
They will also need to quickly rectify any issues on ground, activating the right resources and working with various airport partners such as ground handlers and airlines. This is to make sure that passengers get their baggage on time upon arrival, whether at Changi or at other destination airport. Their role also includes managing the baggage handling areas to ensure a clean, safe and conducive work environment for staff working in the areas.
"Whether Covid-19 or not, our role is remains equally essential - to ensure that the airport's baggage handling system works smoothly, and no bags are lost or delayed," said Kalamuddin when asked about how he feels working during this period.
Ensuring every plane is safely parked at Changi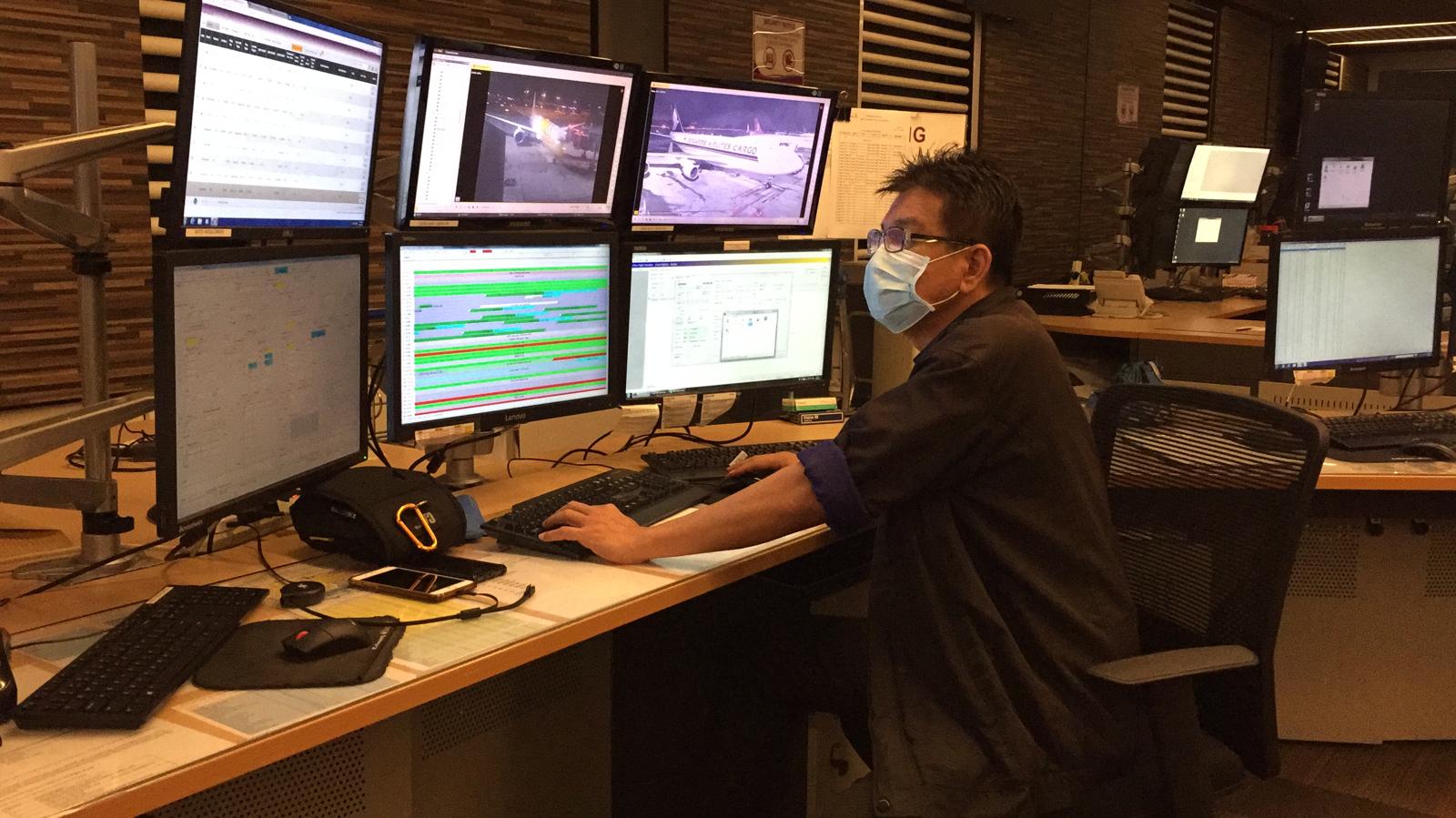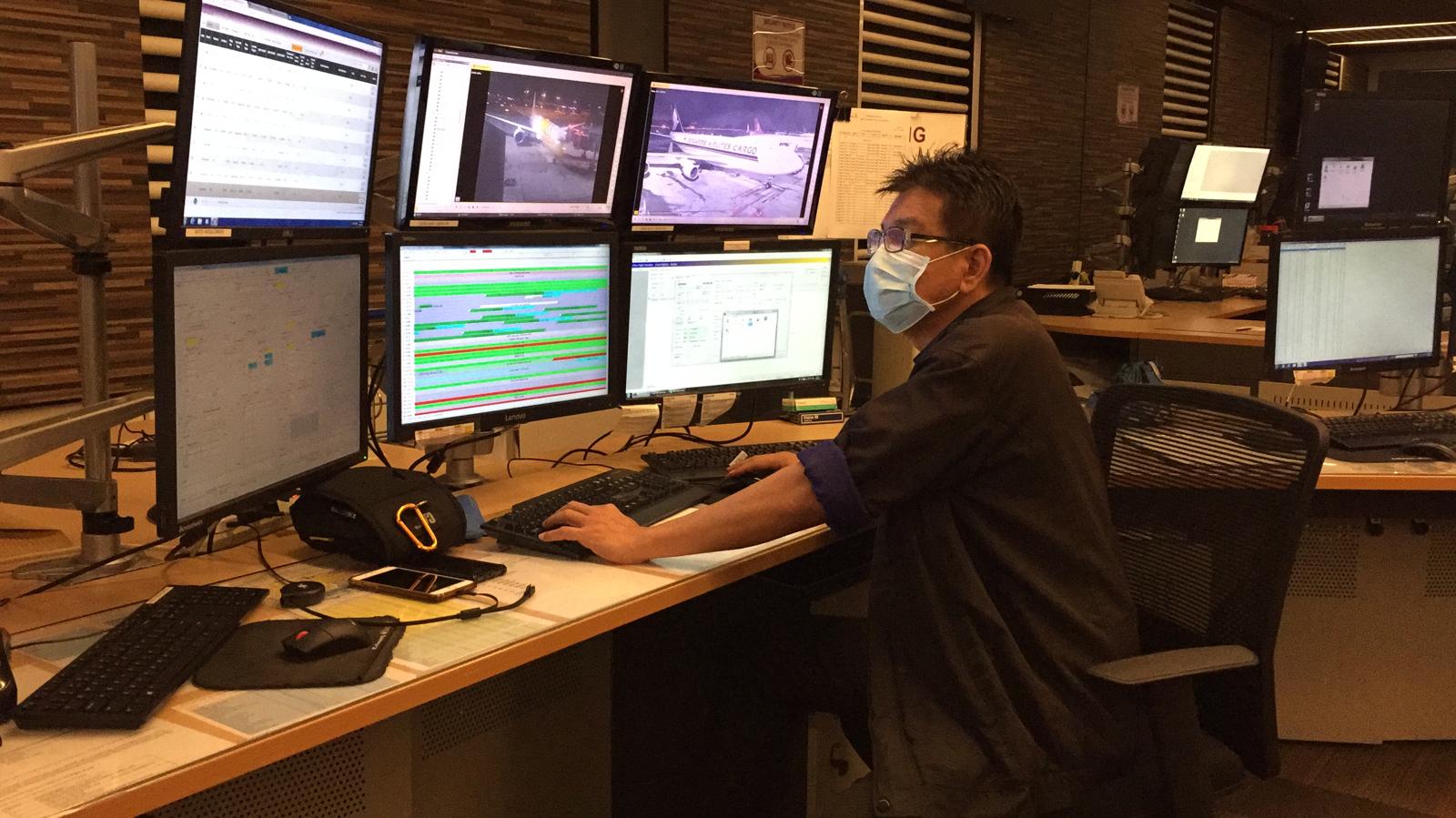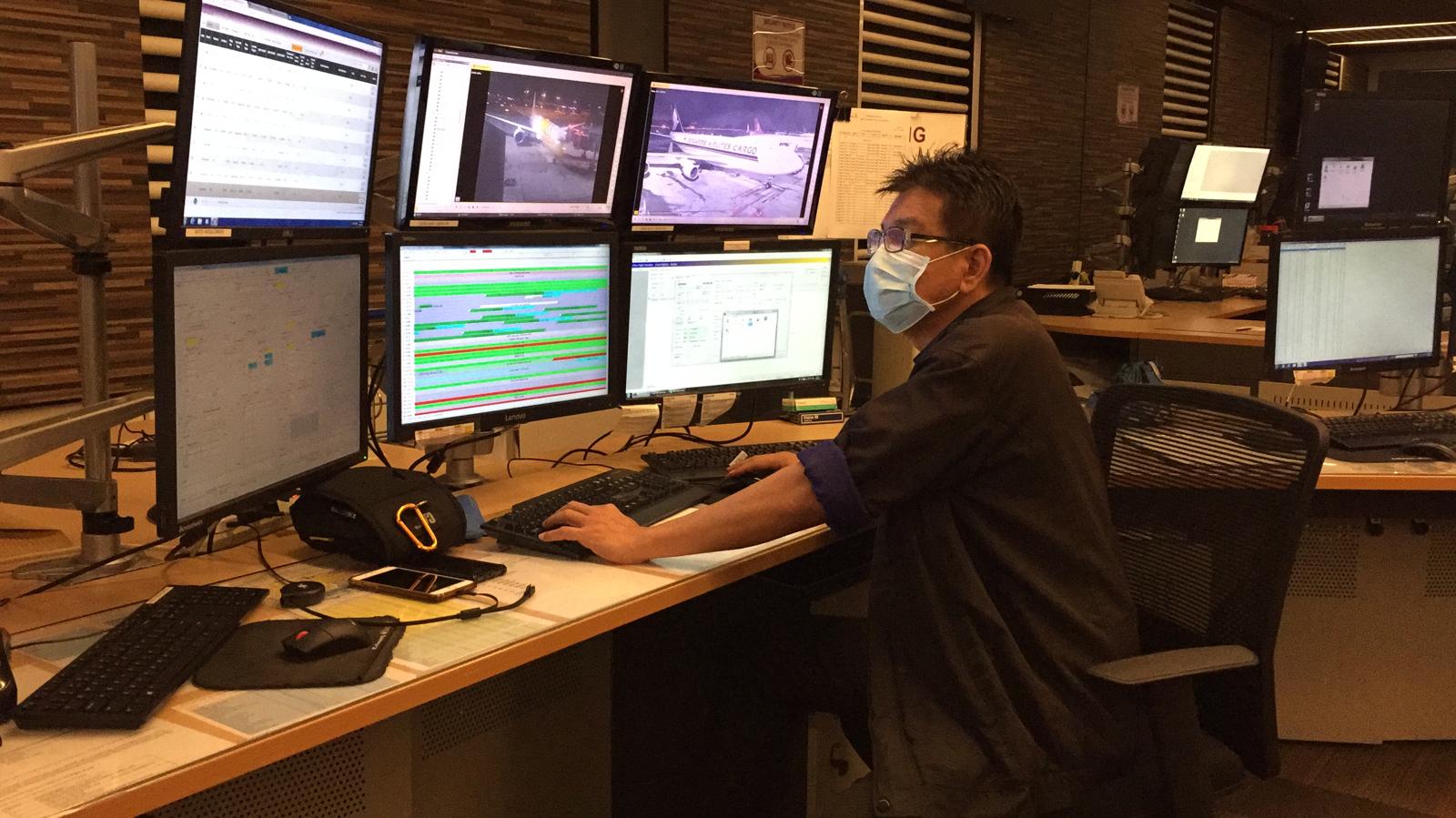 Lim Tuck Meng, who is part of the Airside Control Centre (ACC) team, has been working as an airside planner at the ACC for 9 years
The Covid-19 pandemic has resulted in many planes being grounded during this period. To cater to the almost 200 planes on ground, the ACC team plans and prepares parking positions at Changi Airport's taxiways.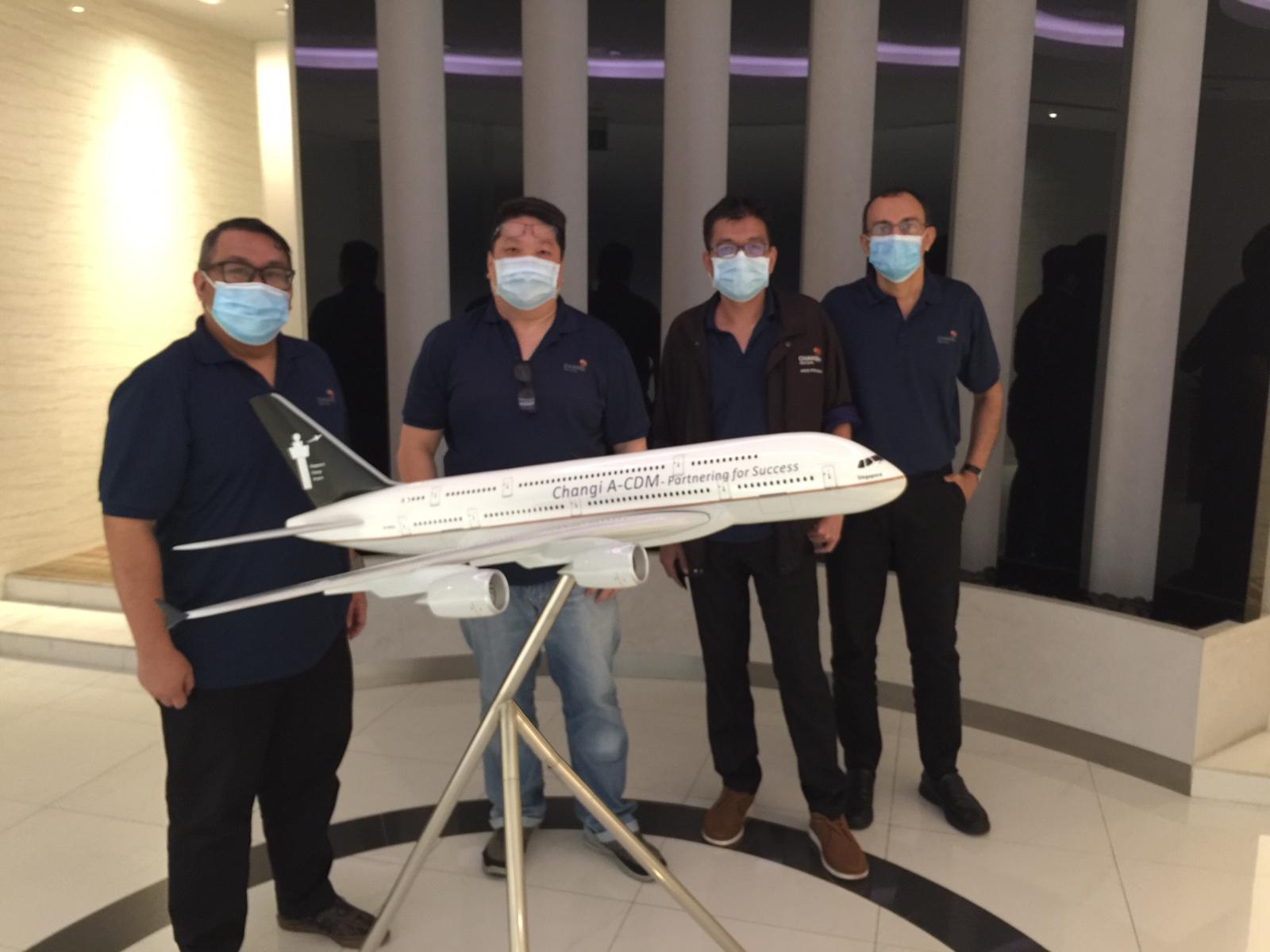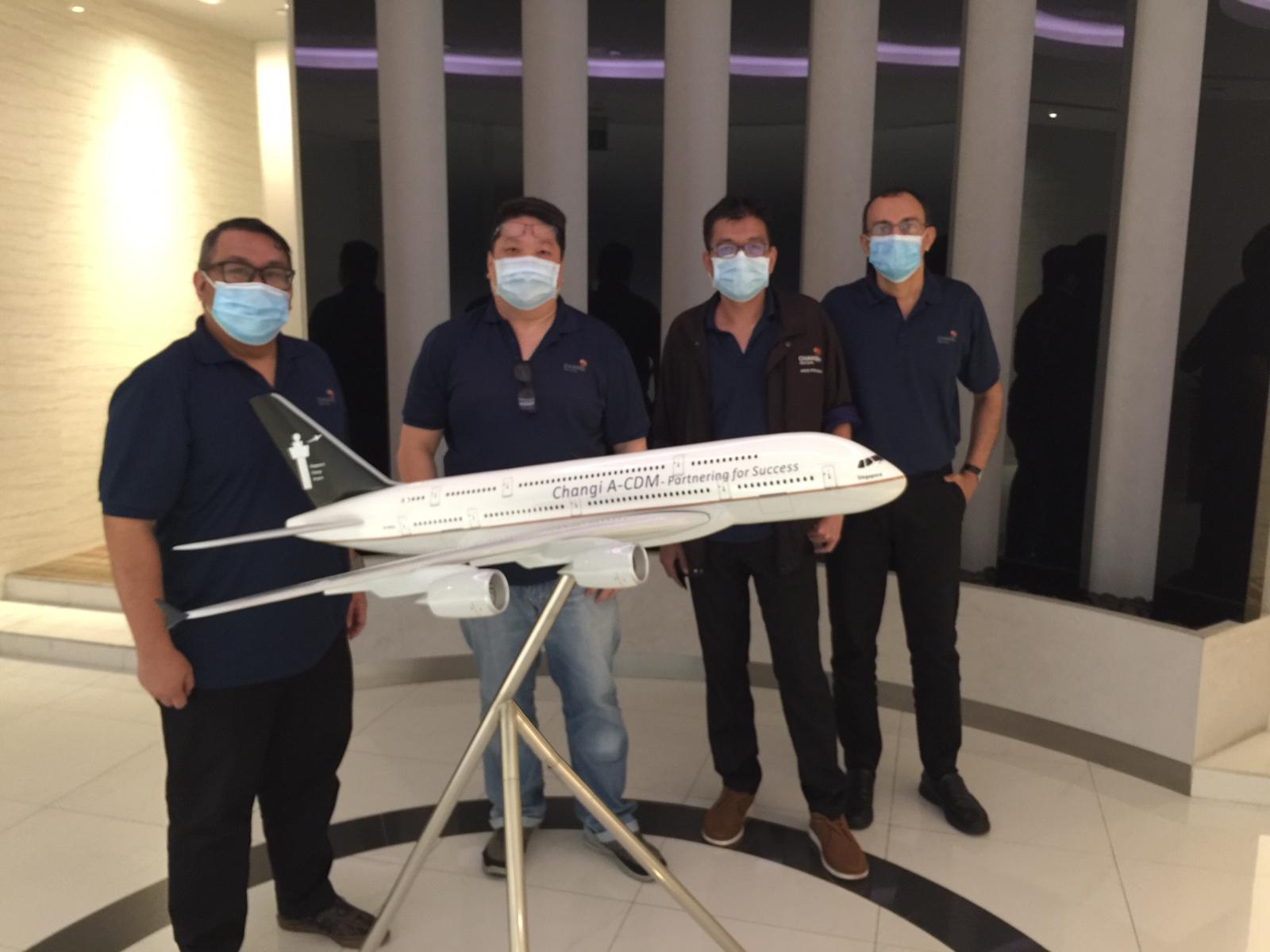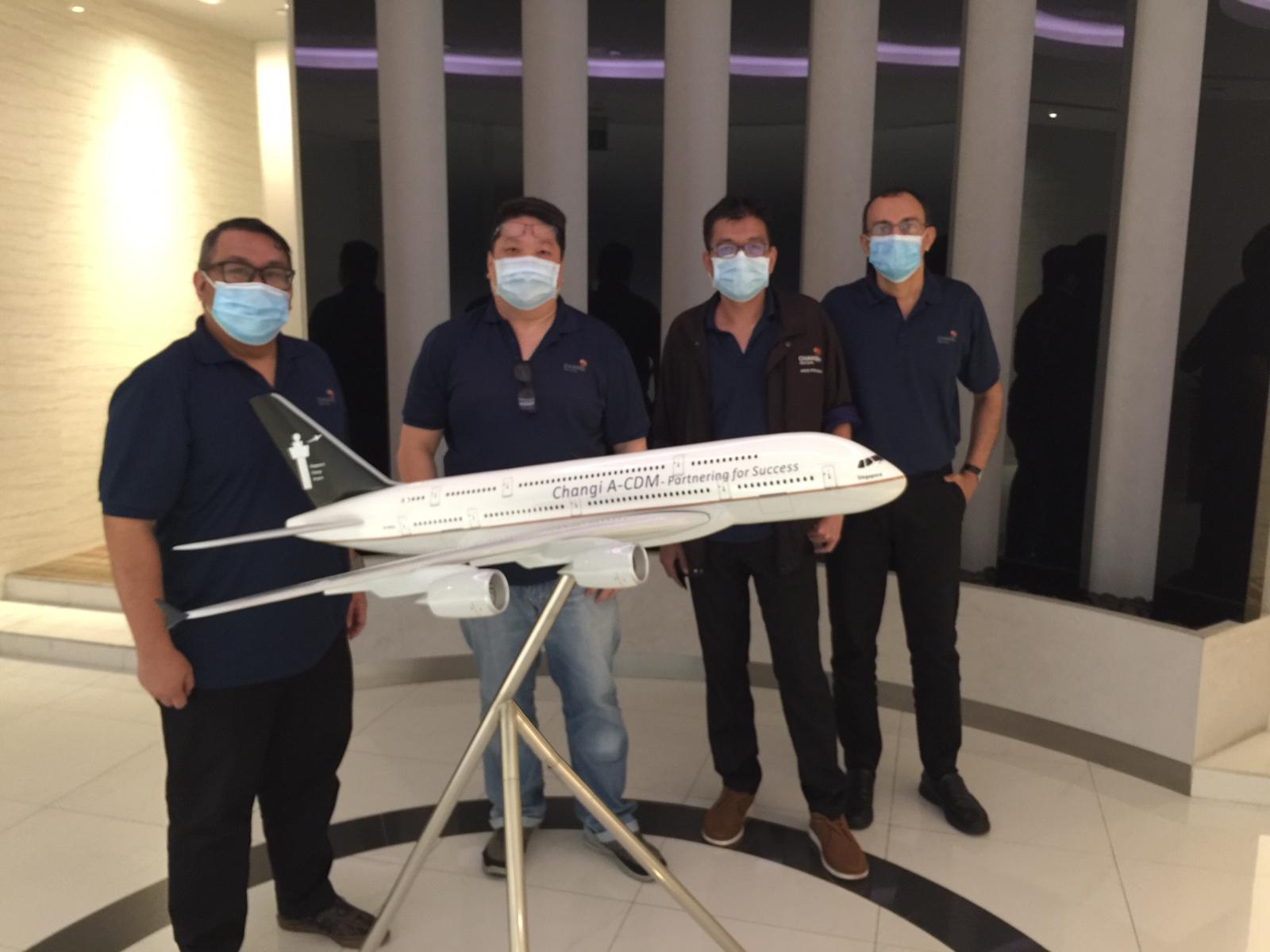 Comprising 28 staff, the ACC team takes turns 24/7 to manage aircraft operations at Changi Airport, such as the aircraft towing movement at the airside
Tuck Meng, who is part of the ACC team, works closely with airport partners to classify aircraft on ground into two categories – active and inactive aircraft. Active aircraft are parked nearer to the terminal building for easy access when these aircraft are used for flights. Inactive aircraft are not used for flights and are parked at remote stands and taxiways which are further from the terminal building.
When planning the parking positions of the various planes, Tuck Meng and his team ensures that every position at the taxiway is carefully drawn to provide sufficient clearing space for the safe parking and towing of the aircraft.
"We have to deconflict the areas within each taxiway used for aircraft parking with the ones that remain open for the use of live flights such as freighter flights," said Tuck Meng.
As airlines need to conduct regular maintenance of aircraft, the ACC team also plans the sequence for aircraft towing from taxiways to maintenance bays.
When asked how he feels about his role, Tuck Meng shared, "It is important to ensure that aircraft at Changi are regularly maintained and ready to fly, and I am happy to play a role. I look forward to when flights resume at Changi Airport."