How's this for a cool job - designing tunnels for a living
Changi Journeys speaks to Dr Wen Dazhi, Senior Vice President, Tunnel Design Management.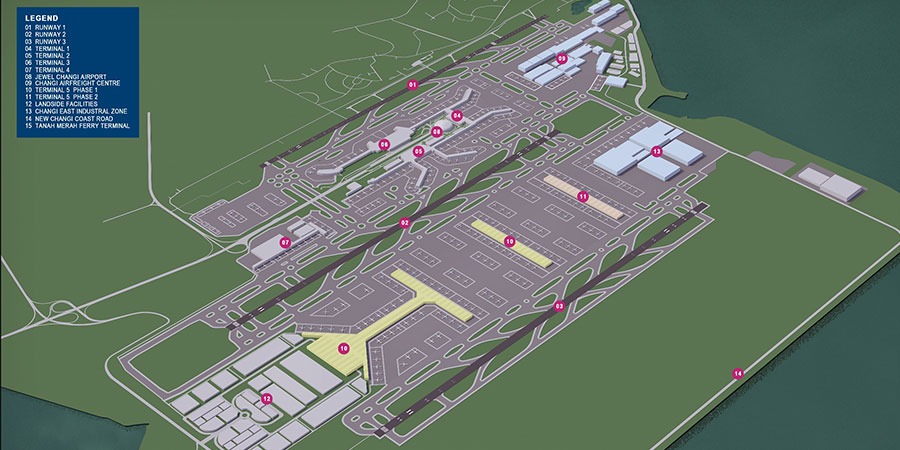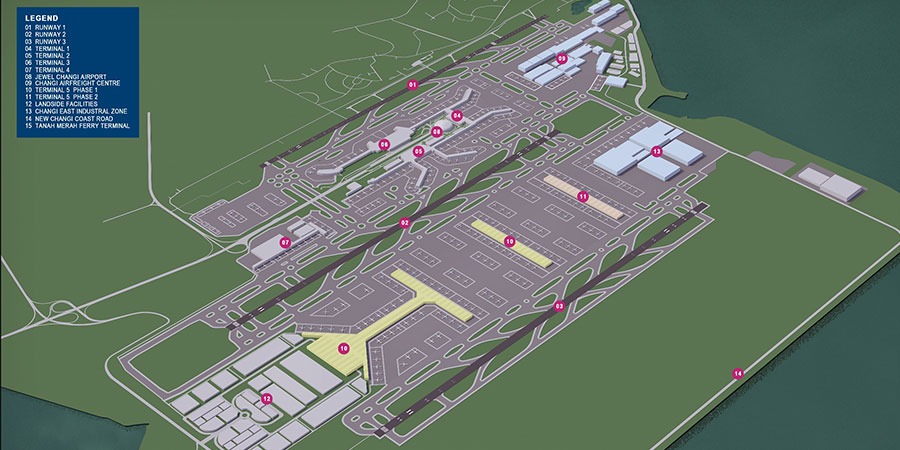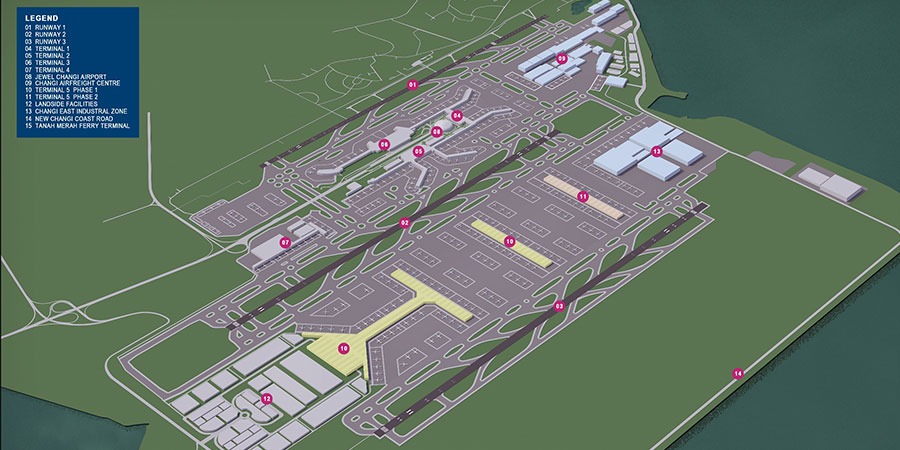 Changi East and Terminal 5 concept plan.

In land scarce Singapore, underground space and tunnels are very valuable to us. Without tunnels, infrastructure such as MRT lines and underground expressways would have to compete with other land uses.  Similarly, in the Changi East (CE) Development, tunnels play a critical role to provide the necessary linkages between Terminal 5 (T5) and its satellite terminals, as well as to the existing Terminals 1, 2 and 3 (also known as Changi West), without disrupting the current layout of the runways, taxiways and various airport facilities. To find out more about what it entails for such a massive construction project, Changi Journeys speaks to Dr Wen Dazhi, Senior Vice President, Tunnel Design Management.
The tunnel team for CE Development currently consists of 11 staff looking after various aspects of the design and construction of the tunnels.
Heading the design management aspect of the tunnel projects is Dr Wen Dazhi, with more than 25 years of tunnel building experience under his belt. Having been involved in MRT projects such as the North-East Line, Circle Line and Thomson-East Coast Line, Dr Wen is no stranger to the amount of coordination work required with many stakeholders for such large projects. In the case of the tunnel packages, the tunnel team will need to coordinate with government agencies like the Land Transport Authority and the Building and Construction Authority to obtain statutory approvals for the design and construction of the tunnels. 
At the same time the team must coordinate with other consultants, as well as internal stakeholders, to ensure that the design and construction can meet future operational and maintenance needs. 
When asked about his greatest challenge for such a mega project, Dr Wen replies, "The key to the success of all underground construction is to know as much as practicably possible what is exactly underground." In true fashion to the saying "Know thy self, know thy enemy", site investigation is the first step to any underground project to gather information on the ground condition. By boring investigation holes of 100mm in diameter at a spacing of 20 to 50 metres, and a depth up to 60 metres, Dr Wen and his team aim to determine the nature of the ground condition to the best of their ability.  This will enable them to design the tunnel structures, including the necessary temporary support structures for the construction of the tunnels.
Despite the complexities, Dr Wen feels blessed to be working with a team of colleagues devoted to ensuring that the projects will be completed on schedule and within budget at a high quality.