Leading the Airport Emergency Service
From handling 4 million passengers a year in the 1970s to taking care of over 65 million passengers in 2018, Changi Airport has grown tremendously over the past few decades. To keep pace with the growing airport, the Airport Emergency Service (AES) has evolved greatly over the years in ensuring the safety of air travel in Singapore. AES started in 1948 with 30 men and 2 firefighting vehicles. Today, AES has expanded to a division of more than 500 men and a fleet of over 70 firefighting vehicles and 9 sea rescue vessels.
With more than 40 years of service, Cletus Majella John Packiam, Chief of the AES, has played a vital role in the growth and progress of the service.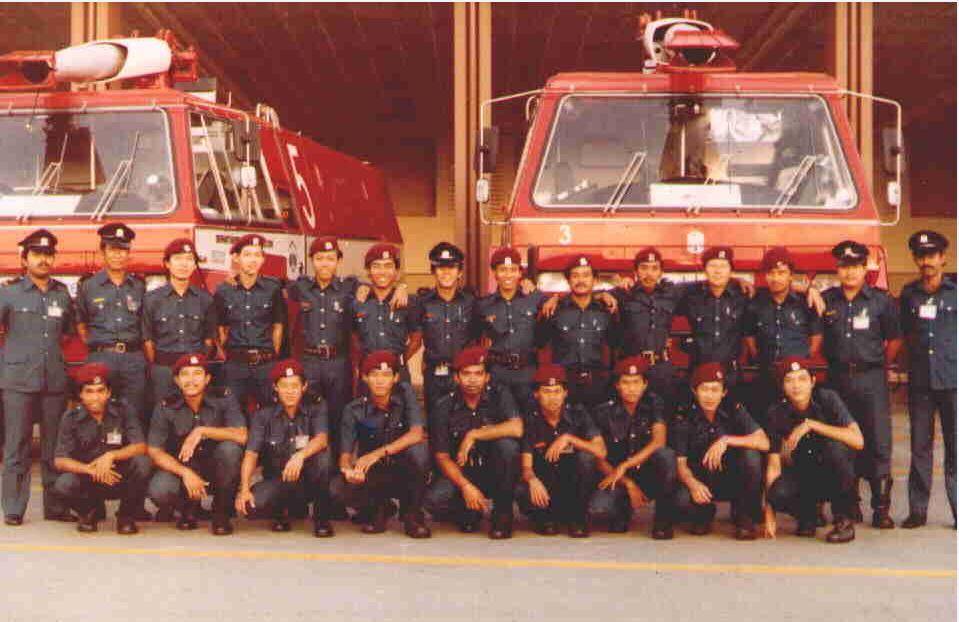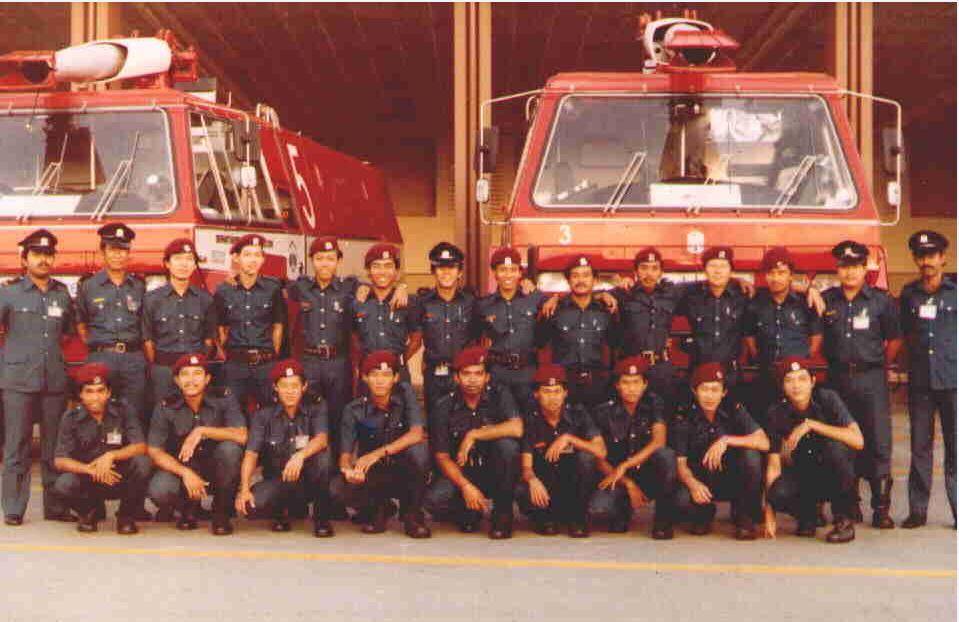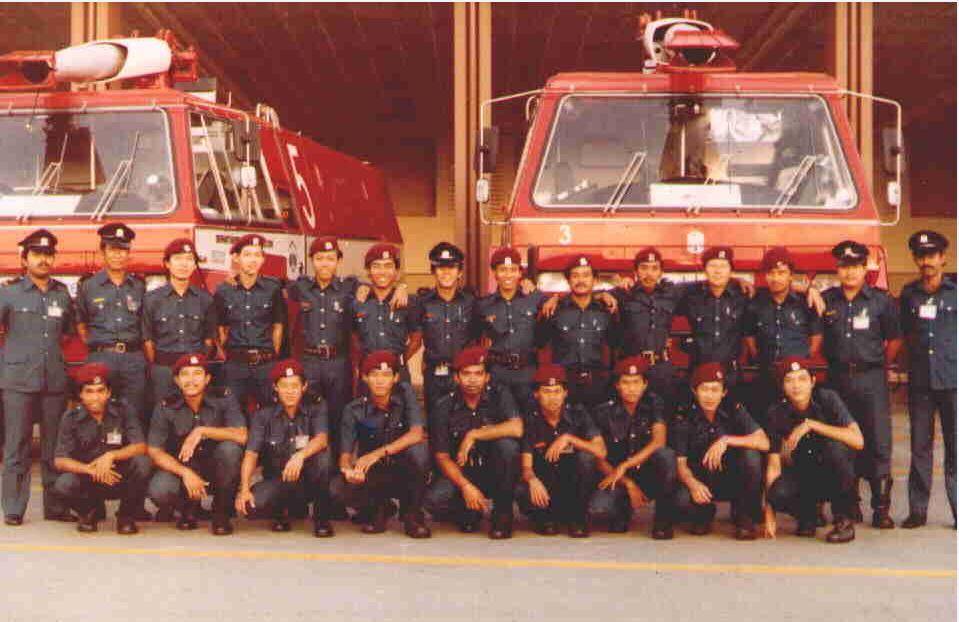 Chief Cletus (Second row, first from the left) at Changi Fire Station, serving as an Operations Commander in the late 1980s
The turning point
One afternoon in 1977, the second year into his service, Chief Cletus was the duty officer in charge of his shift at Tengah Airbase when he witnessed a pilot losing control of a plane.
"When you see an aircraft coming right at you, and you see it dropping, and then you see a ball of flame, your heart misses a beat", recounts Chief Cletus.
"I realised that it was even more hazardous because we had to wade through a waist-high swamp just to reach the pilot, carrying an extinguisher."
For him, that was the turning point in preparing for a long career with the service.
"You prepare yourself, you condition yourself, and many times it prepares you to make quick decisions, under very short, stressful times," he said. 
Decisive leadership
During his 12 years stint as AES Chief, there were many tough calls to make. One of them was evacuating Terminal 2 (T2) when a fire filled the entire building with smoke in 2017.
 "It was the most difficult decision I had to make," said Chief Cletus on the T2 fire which involved moving 4,000 people to safety in less than an hour.
AES' ability to respond with immense speed was also demonstrated when SQ368 caught fire upon landing at Changi Airport in 2016. AES responded to the incident within 57 seconds and put out the fire in less than three minutes. The response was commended by many in the aviation industry and received praise from international media.  
"I have witnessed significant improvements in the quality of our servicemen. Their willingness to learn, improvise, and to do what is necessary in times of crisis gives me confidence about our future," said Chief Cletus. 
A vision for the future

19 May 2019 will be Chief Cletus' last day of work. Taking over as the new Chief of the AES is Alvin Lee, who has been in the emergency services field for the past twenty years, including seven years in AES. Prior to this, he has served in various command appointments such as Head Plan, where he was responsible for all strategic and operational planning in the division, and Commander Civil, where he managed the emergency services of both Civil Airports (Changi and Seletar).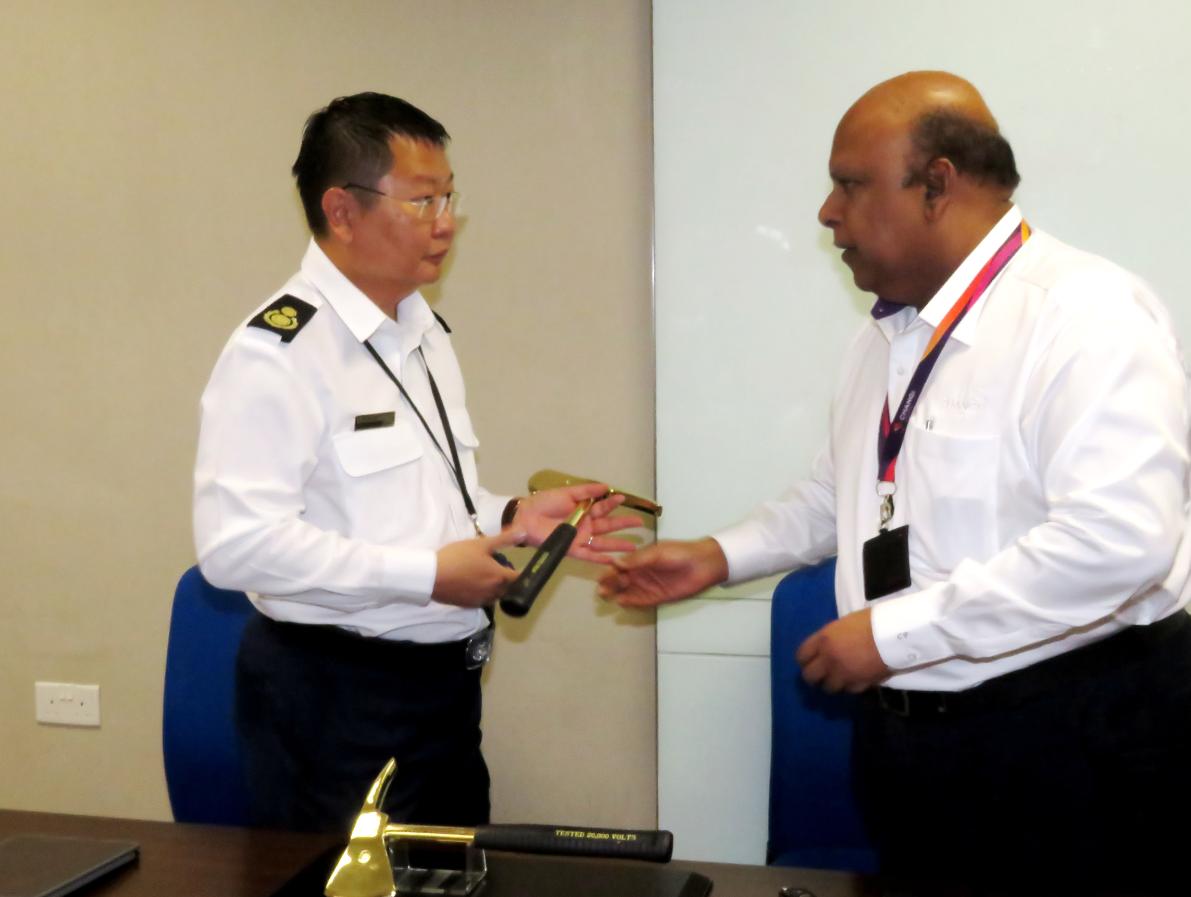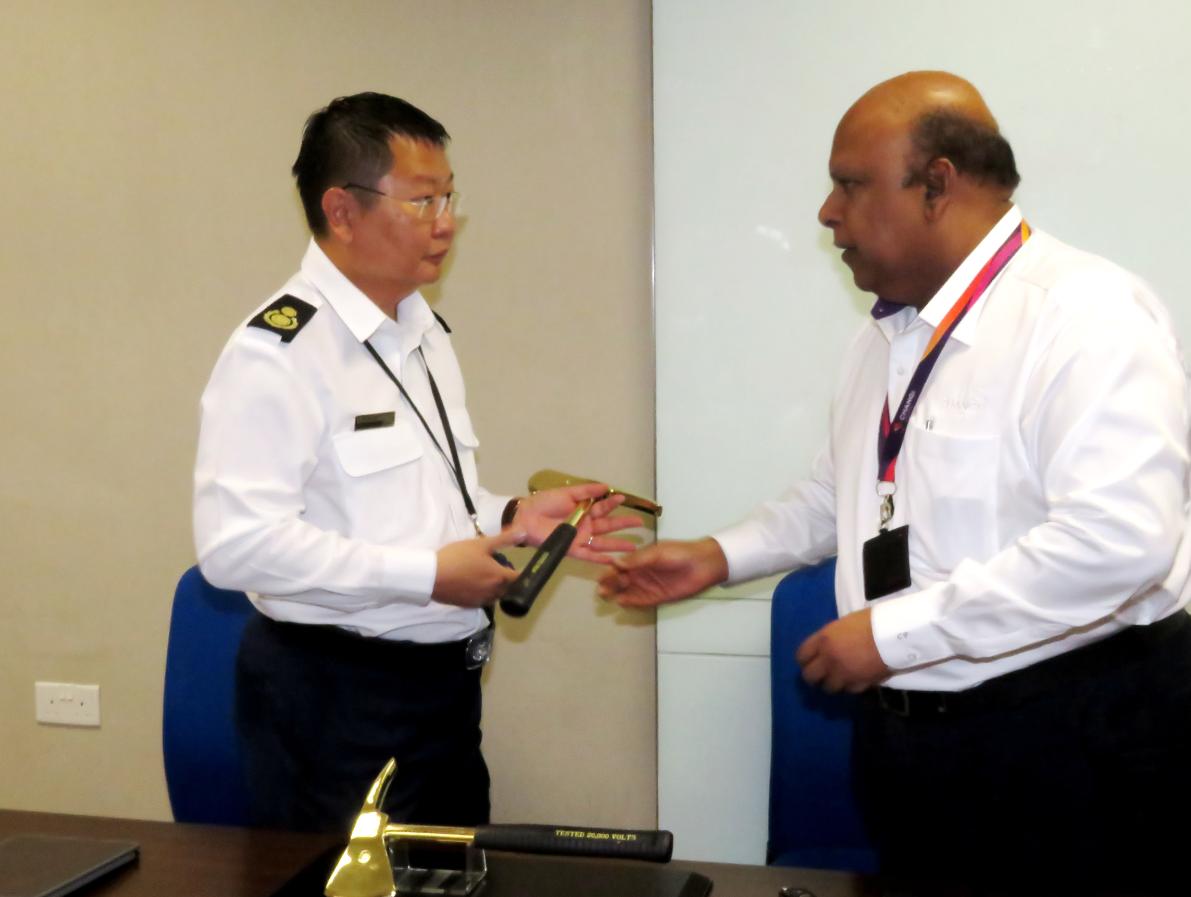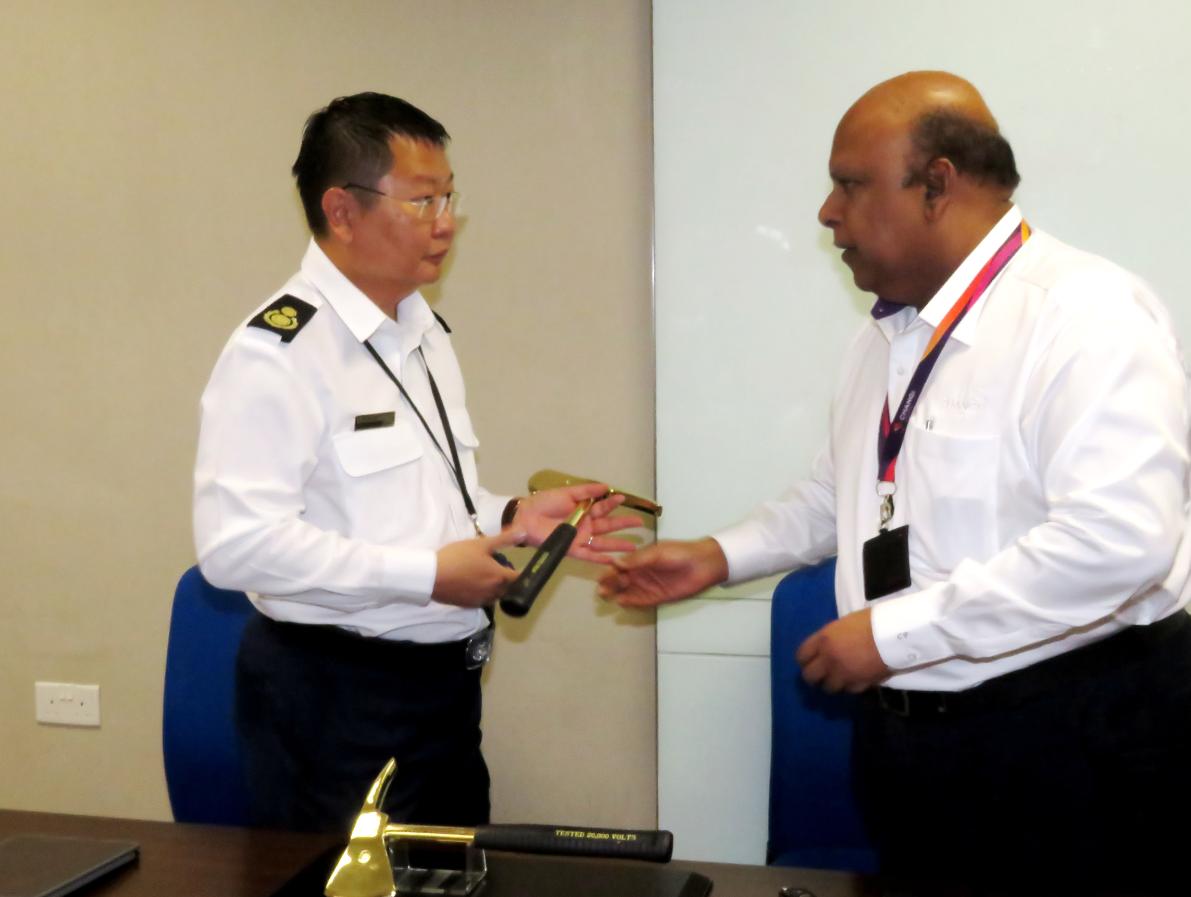 Chief of the AES, Cletus Packium, presenting Alvin with a symbolic axe to take over command as as Commander, Civil in 2015

"When I met the Chief [Cletus], I was actually quite taken in by him. I could see that he was really thinking for the future of the Service and he had a vision on how he could ensure its continuity. He was trying to form a team that will lead AES into a new era," said Mr Lee.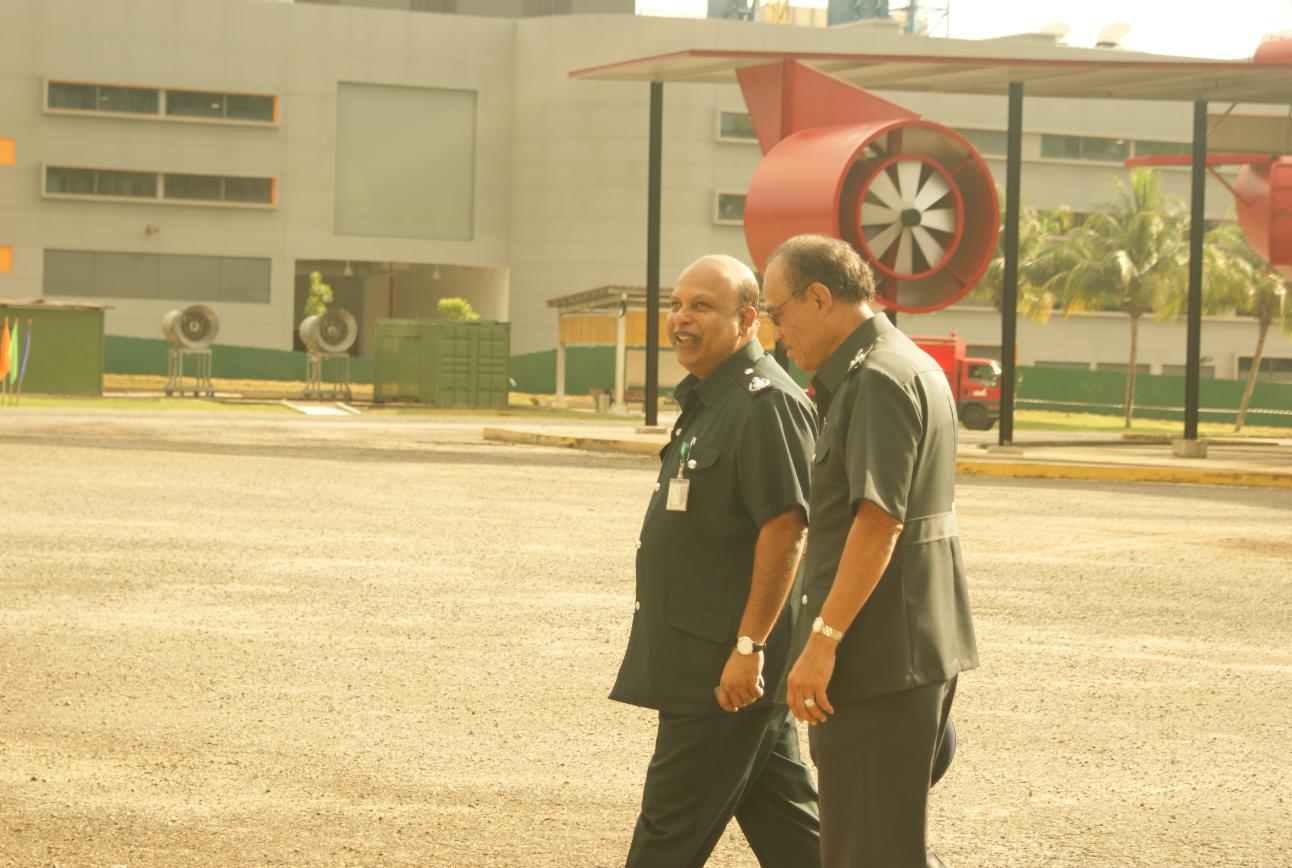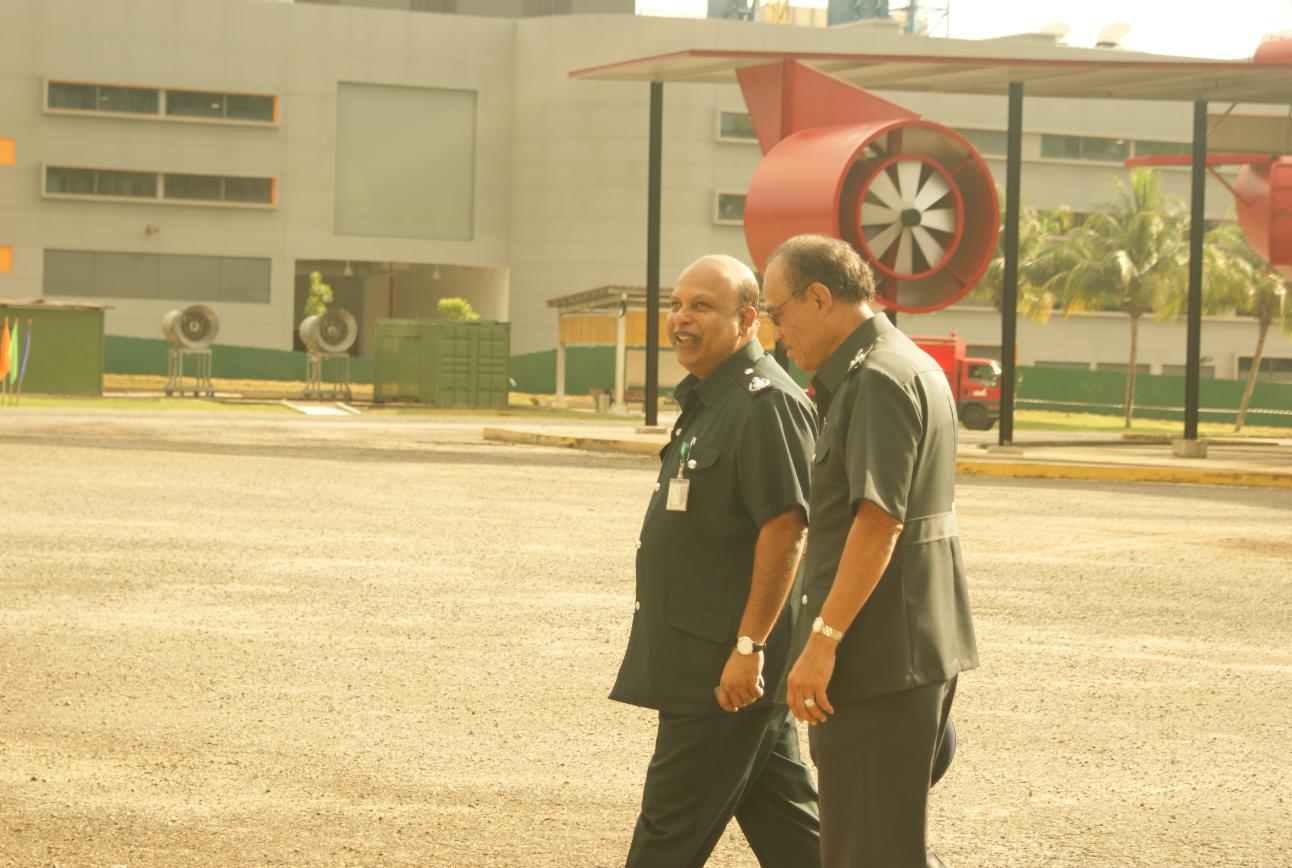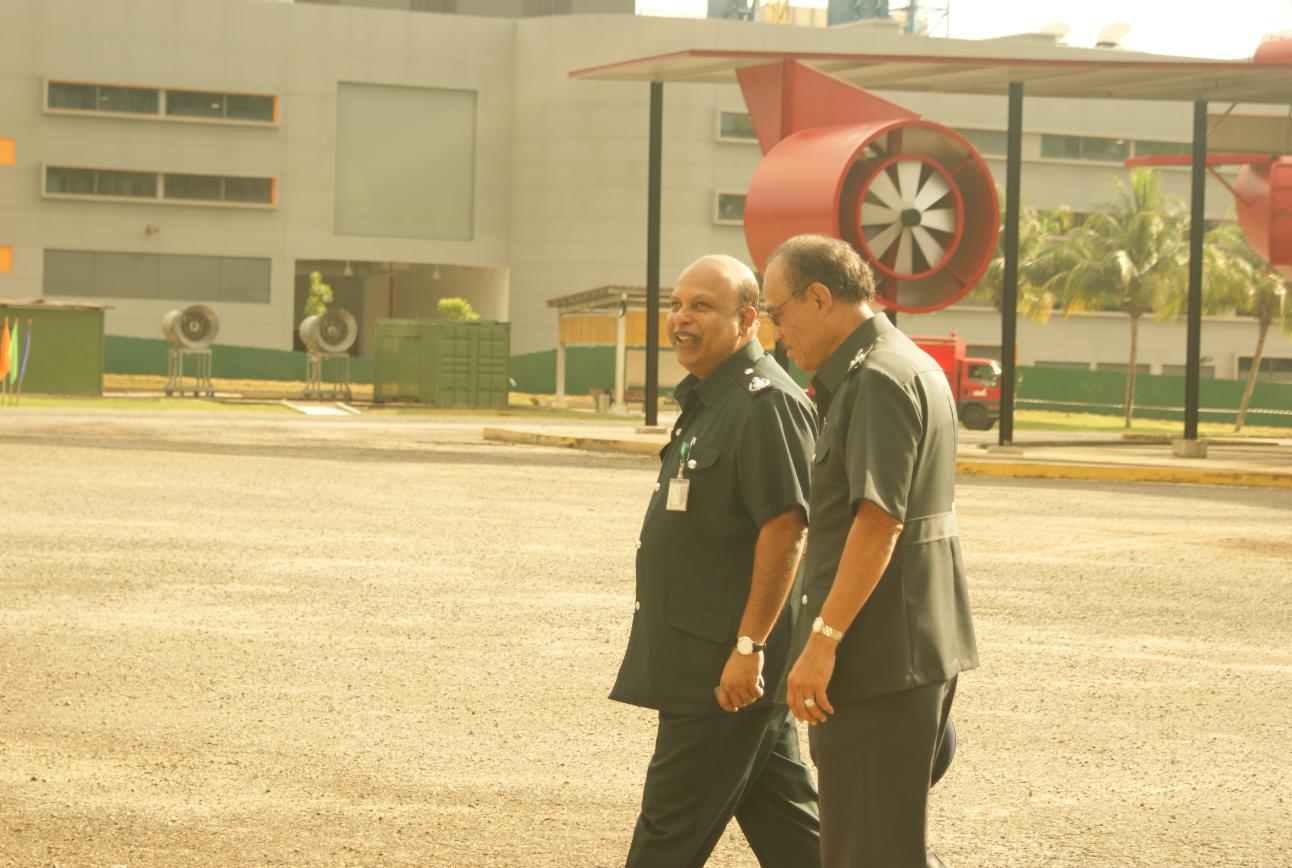 Chief Cletus inspecting the Red Bird (AES Fire Training Ground) with ex-Head, School of AES, Mr Thani in 2009

Through his 12 years of leadership, Chief Cletus has led the AES in the building of its capabilities through maintaining rigorous training regimes, investing in state-of-the-art firefighting equipment and cultivating a no-tolerance-for-lapses culture. This has ensured the safety of millions of passengers who travel through our air space every year. His extensive knowledge in aircraft rescue and firefighting, operational experience and safety acumen has also helped to establish a strong foundation for the AES team.
As Changi Airport continues to grow and with the foundation laid by Chief Cletus and previous chiefs, a new era of the AES awaits.
Note: Quotes are taken from 'A 70-year Story of Vigilance', an AES commemorative book to highlight the 70 years of history behind the service.