Meet Jewel Changi Airport's tree doctor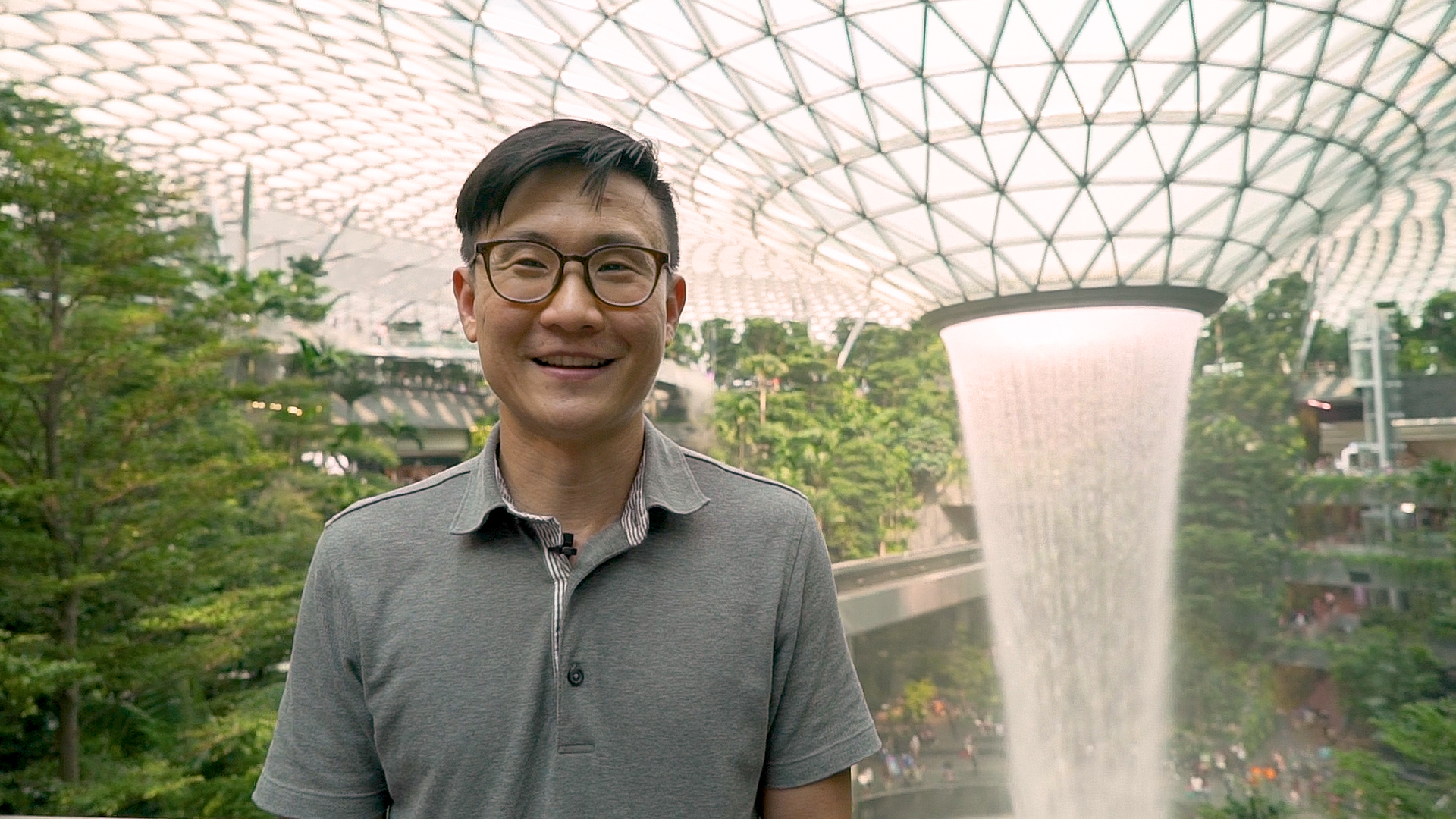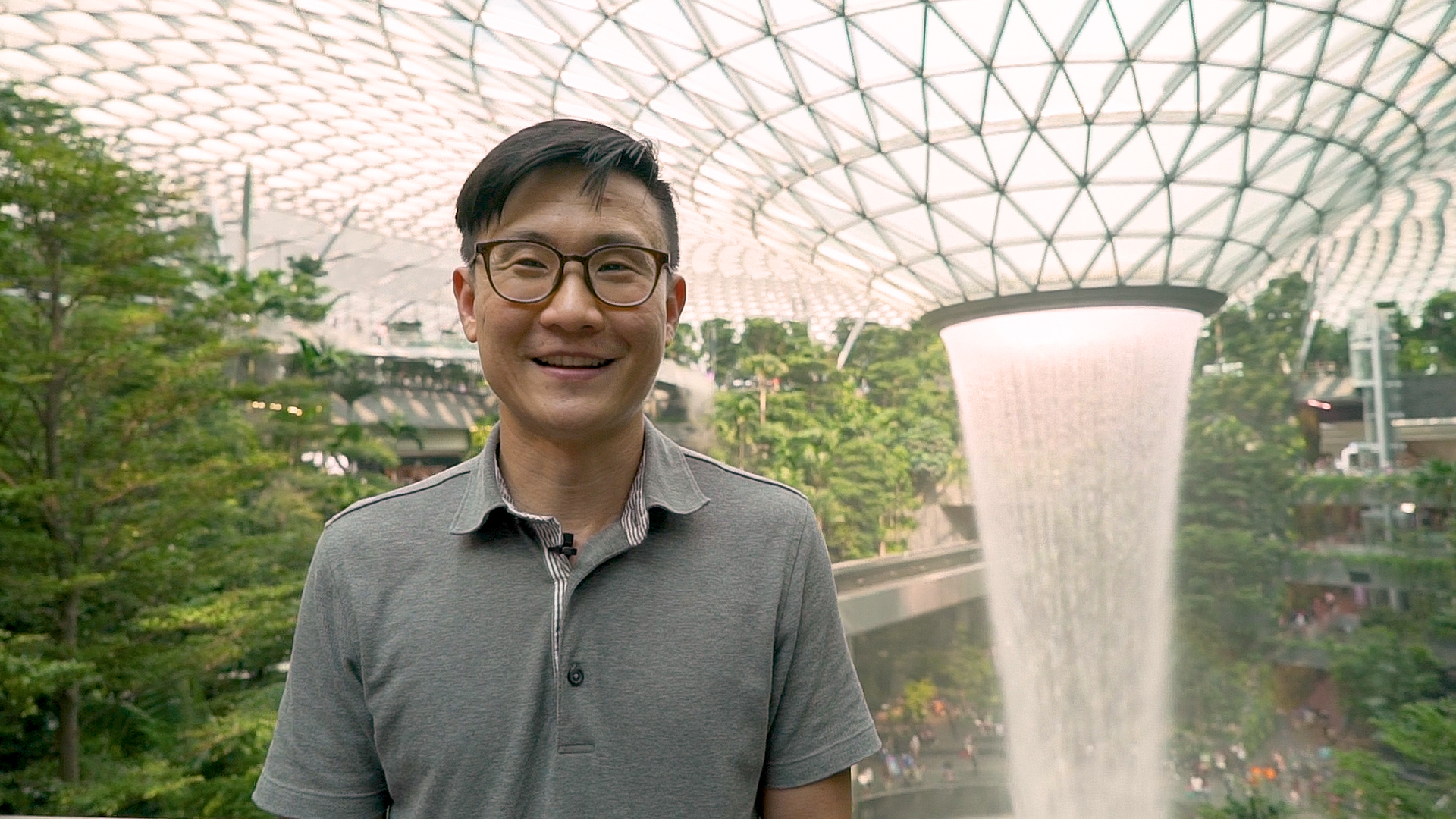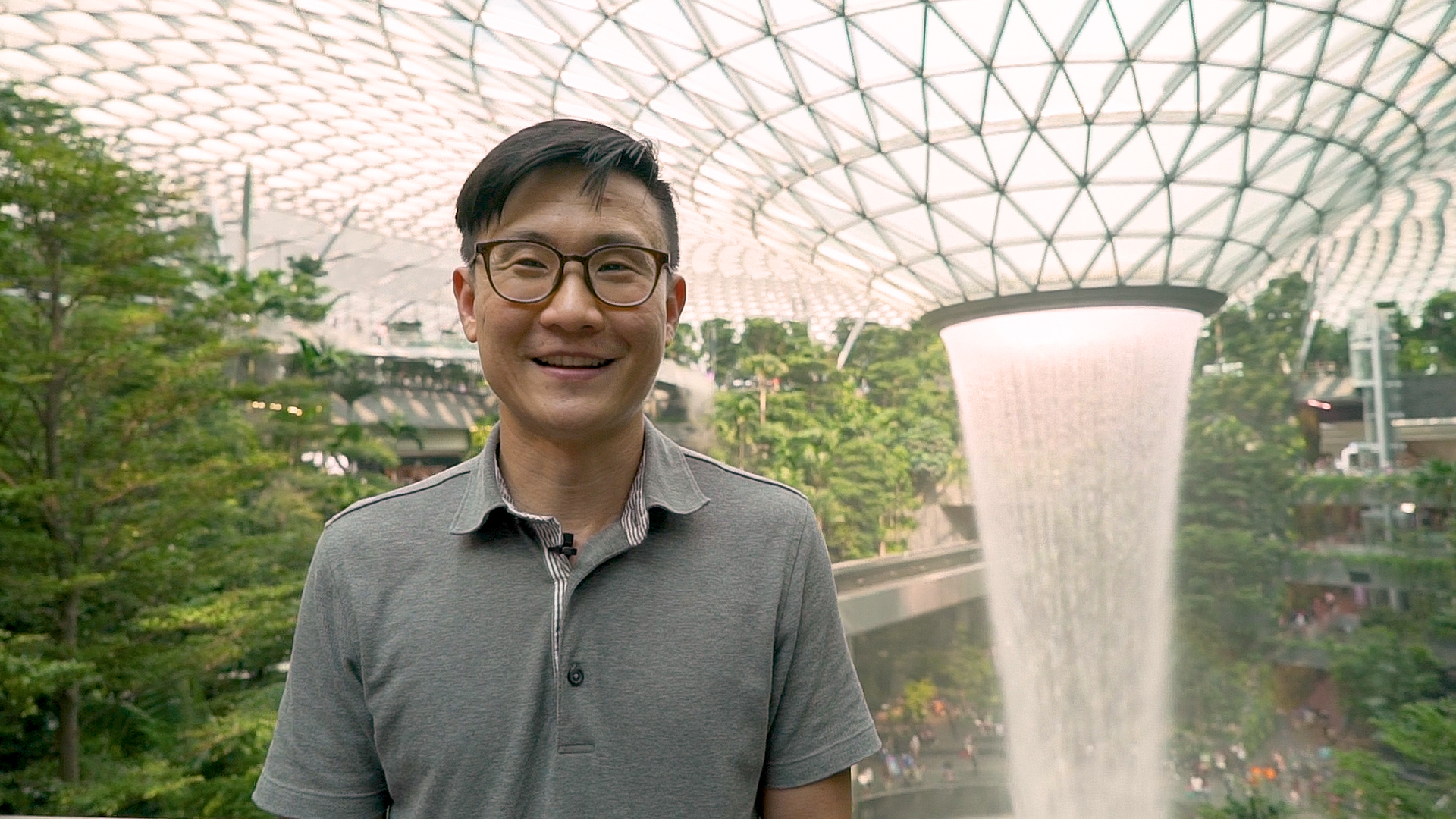 From the moment Jewel Changi Airport (Jewel) opened its doors to the public in April 2019, the impressive Rain Vortex has been a feature that has captivated the attention and hearts of many passengers and social media users, alike.
One of the many reasons why the Rain Vortex has enchanted passengers and audiences worldwide is likely due to its location in a lush Forest Valley, giving visitors the sense of stepping into a serene forest oasis, right in an airport.
It is no secret that Jewel's design is intended to mirror Singapore's reputation as a City in a Garden. On a wider scale, gardens have always been an integral part of the whole Changi Experience. That said, Jewel has taken Changi's garden concept to the next level with its sheer size, number and variety of plants.
In fact, Jewel currently houses more than 2,000 trees and palms, and over 10,000 shrubs covering a total area of more than 21,000sqm. There are some 120 species, originating from countries all around the globe, such as Australia, Spain, Thailand, and the United States. The process of procuring, transporting and ensuring these plants acclimatise to the indoor conditions within Jewel, took almost three years.
After the plants have been settled nicely into their new home, the task of maintaining them to ensure their good health starts, and continues every day. This role is carried out by Changi's own Certified Arborist, Joey Gan, who joined Changi Airport Group (CAG) last year. He is currently part of a three-person team taking care of all the landscape needs in Jewel. Changi Journeys speaks with Joey to get an insider's account of a day in the life of an Arborist in Jewel.
My job as an Arborist in Jewel is… More project-based. Ensuring that the landscape related projects in Jewel remain fresh and vibrant takes up most of my day. In addition, if any trees need some pruning or a "health-check", I will be there to oversee those as well.
The best part of practising arboriculture in Changi is… The unique indoor landscape of Jewel. No other indoor space in Singapore offers the same scale and density of trees and shrubs in Jewel, so this rare opportunity to practise arboriculture indoors makes work exciting and challenging at the same time!
One little known fact about trees health is… Plants do the best when they are chosen to suit the environment you place them in. Putting "the right plant, in the right place" makes caring for them down the road much easier.
A common challenge I've encountered as an Arborist is… Learning to explain how a tree works or responds to stress in a way that is meaningful to a lay person. If a tree gets too stressed out, certain "health symptoms" would manifest, similar to humans beings. I recall some situations in the past, when I had to explain to staff why some trees cannot be pruned in a certain way, as that would lead to problems with the tree down the road, as it grows.
My favourite tree or plant in Changi Airport is… Our two newly planted Madras Thorn (Pithecellobium dulce) trees, at the Canopy Park. It has a low, spreading form and reminds me of a much larger specimen tree that I always used to admire at the corner of Still Road and East Coast Road. That large specimen — which was probably more than 30 years old — was my first introduction to the species, but sadly it is no longer there as it has been removed to make way for development.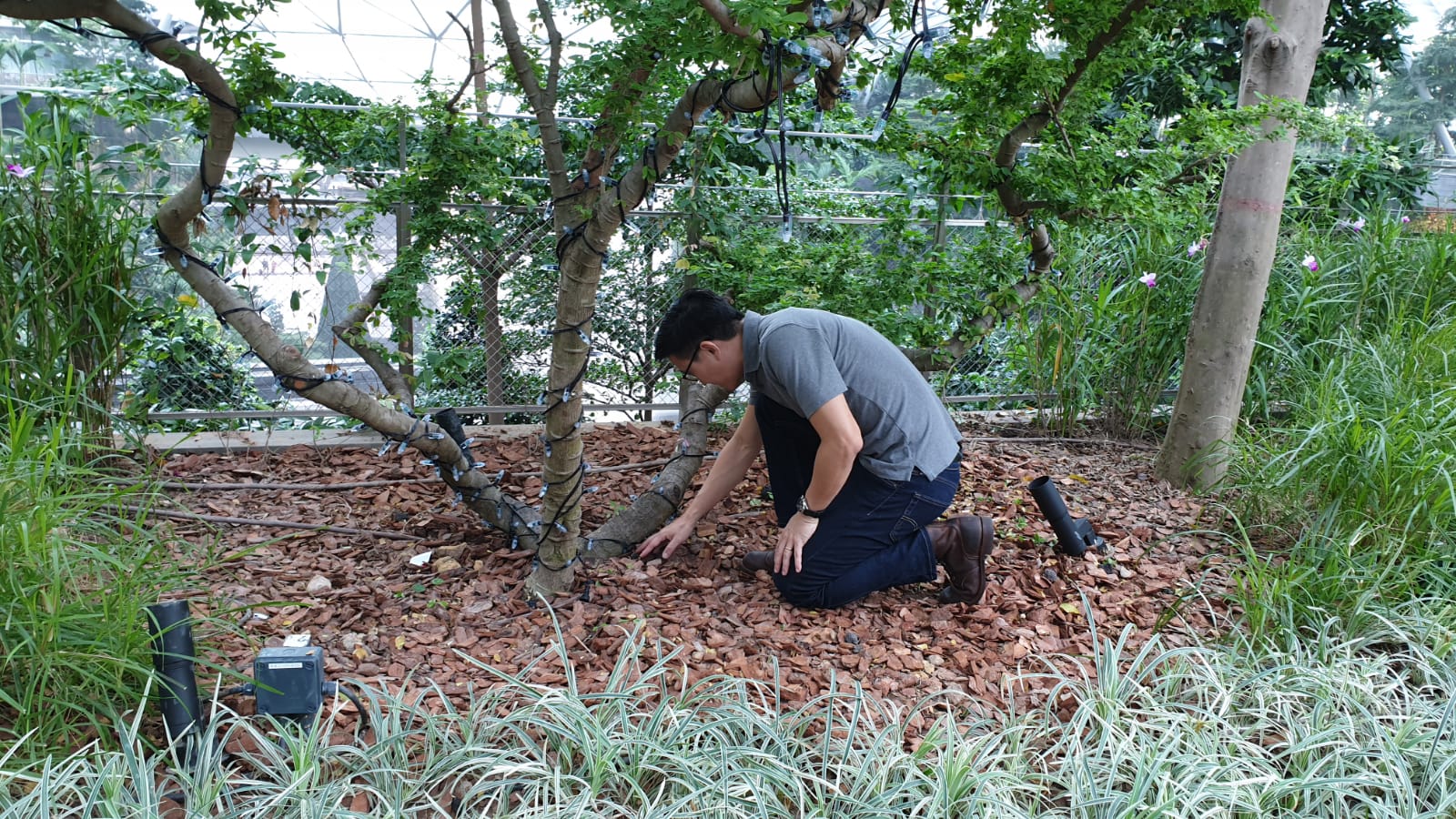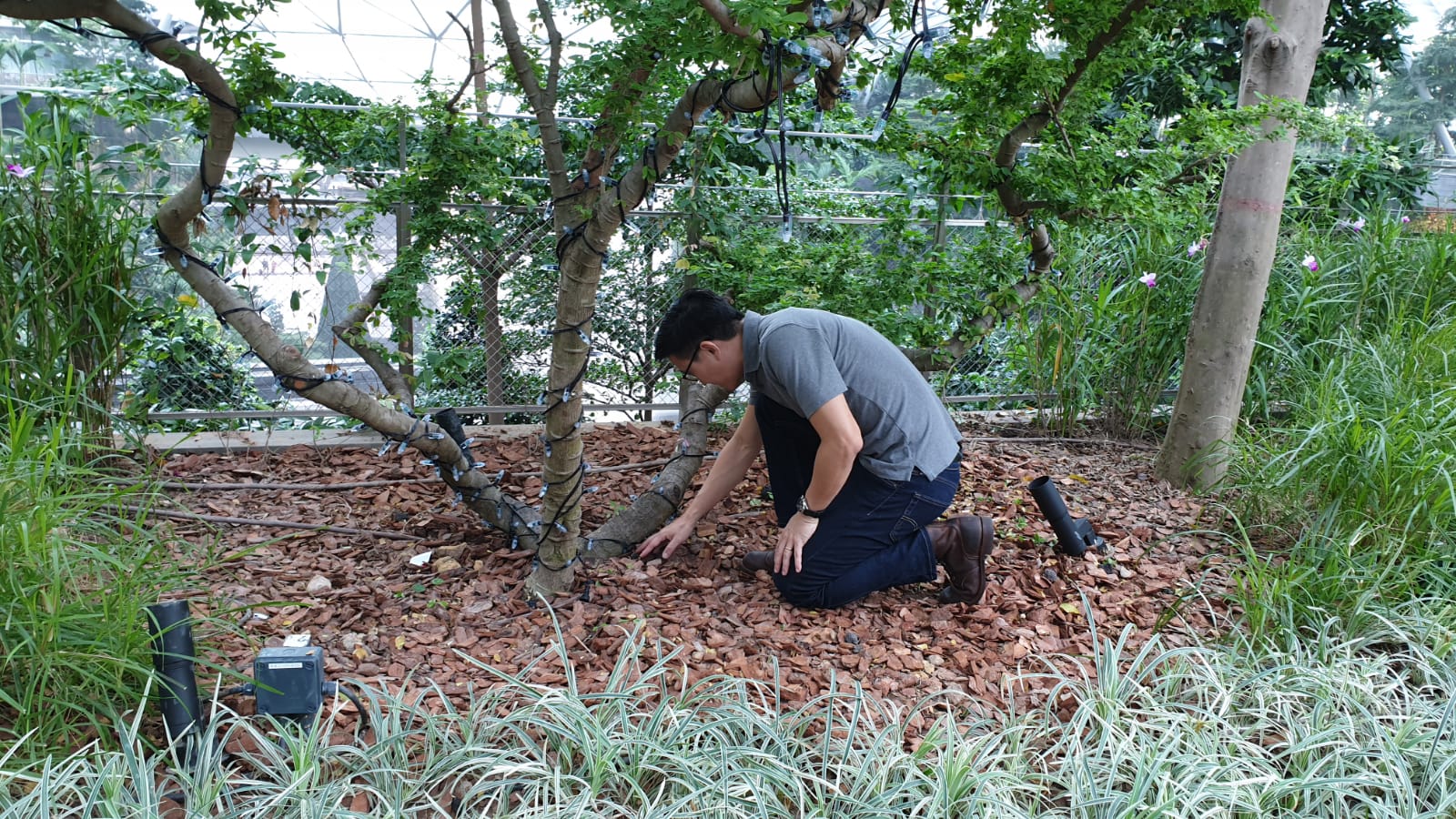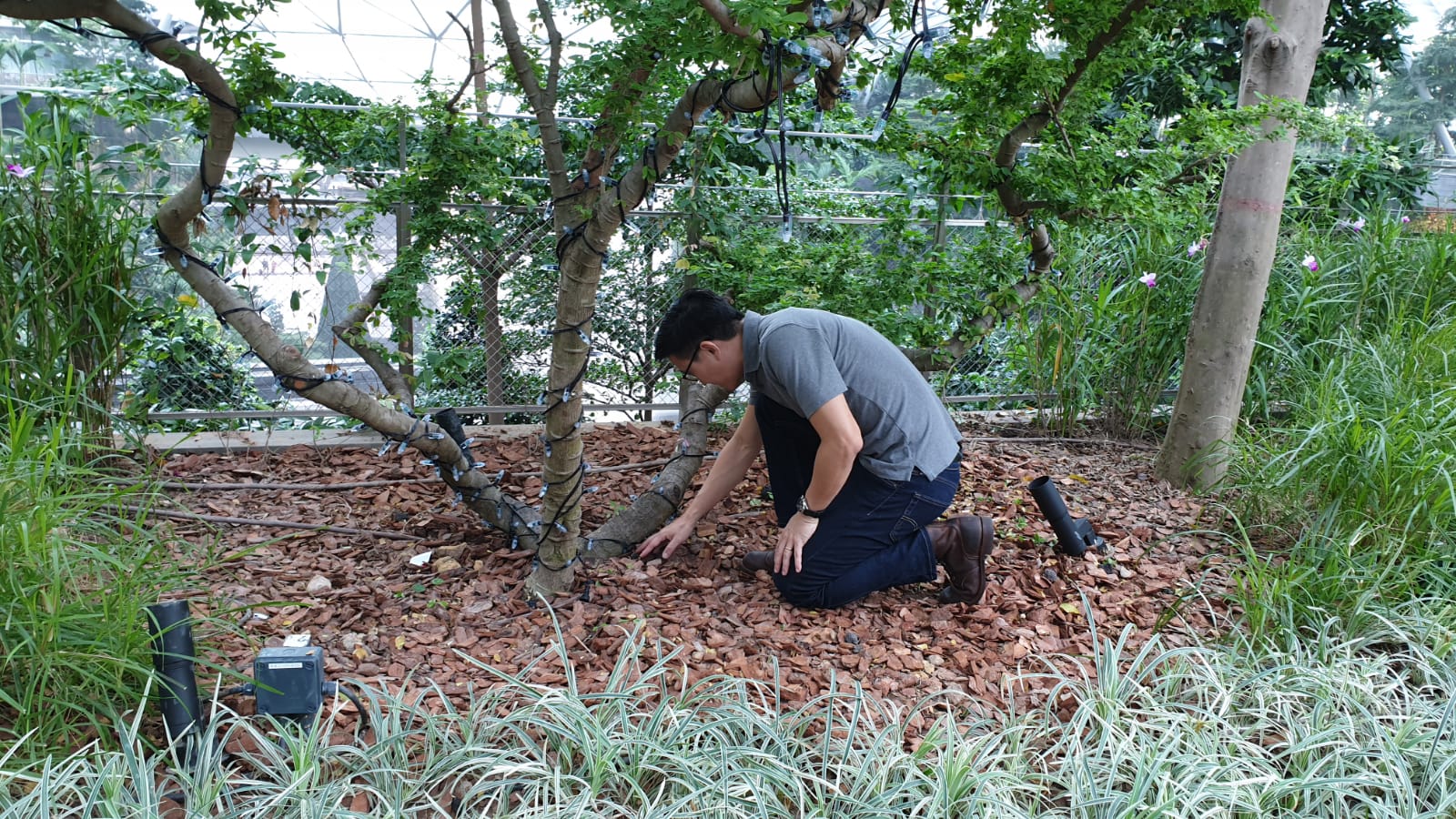 Joey checking on the health of one of the newly planted Madras Thorn trees at Canopy Park