Battling COVID-19: Meet Changi's everyday heroes
In the fight against a new enemy, a group of dedicated individuals inspire us with their selflessness and sense of duty.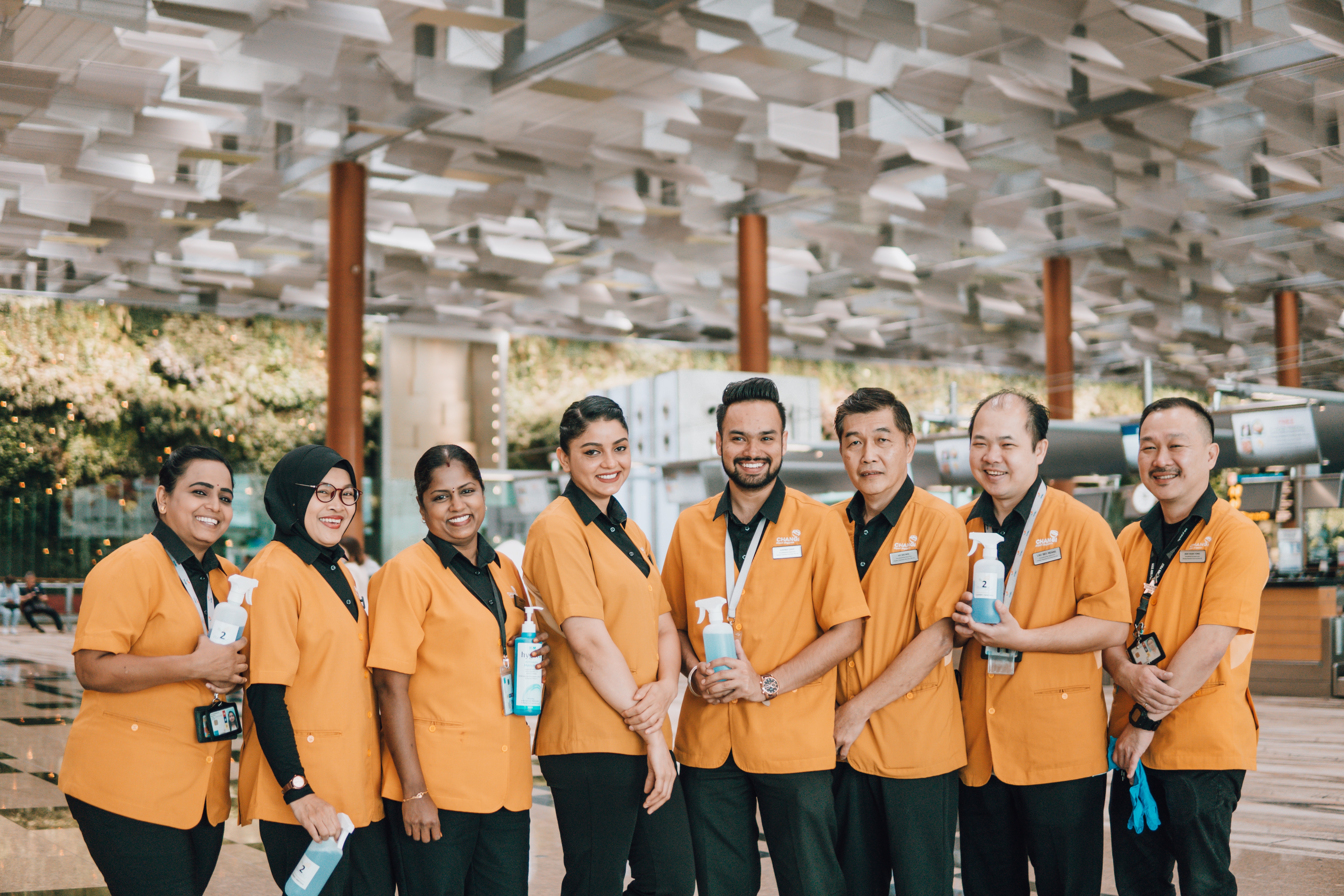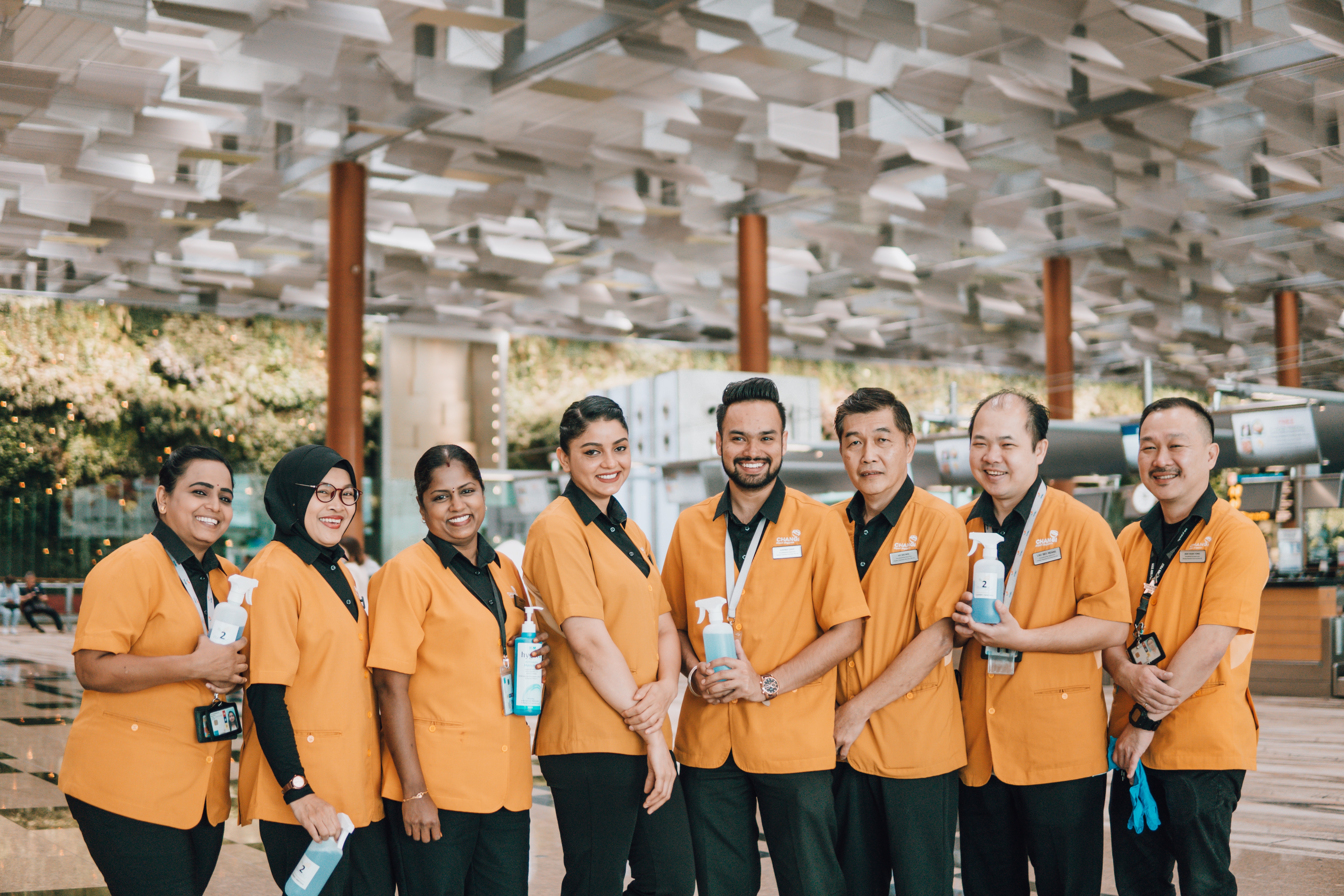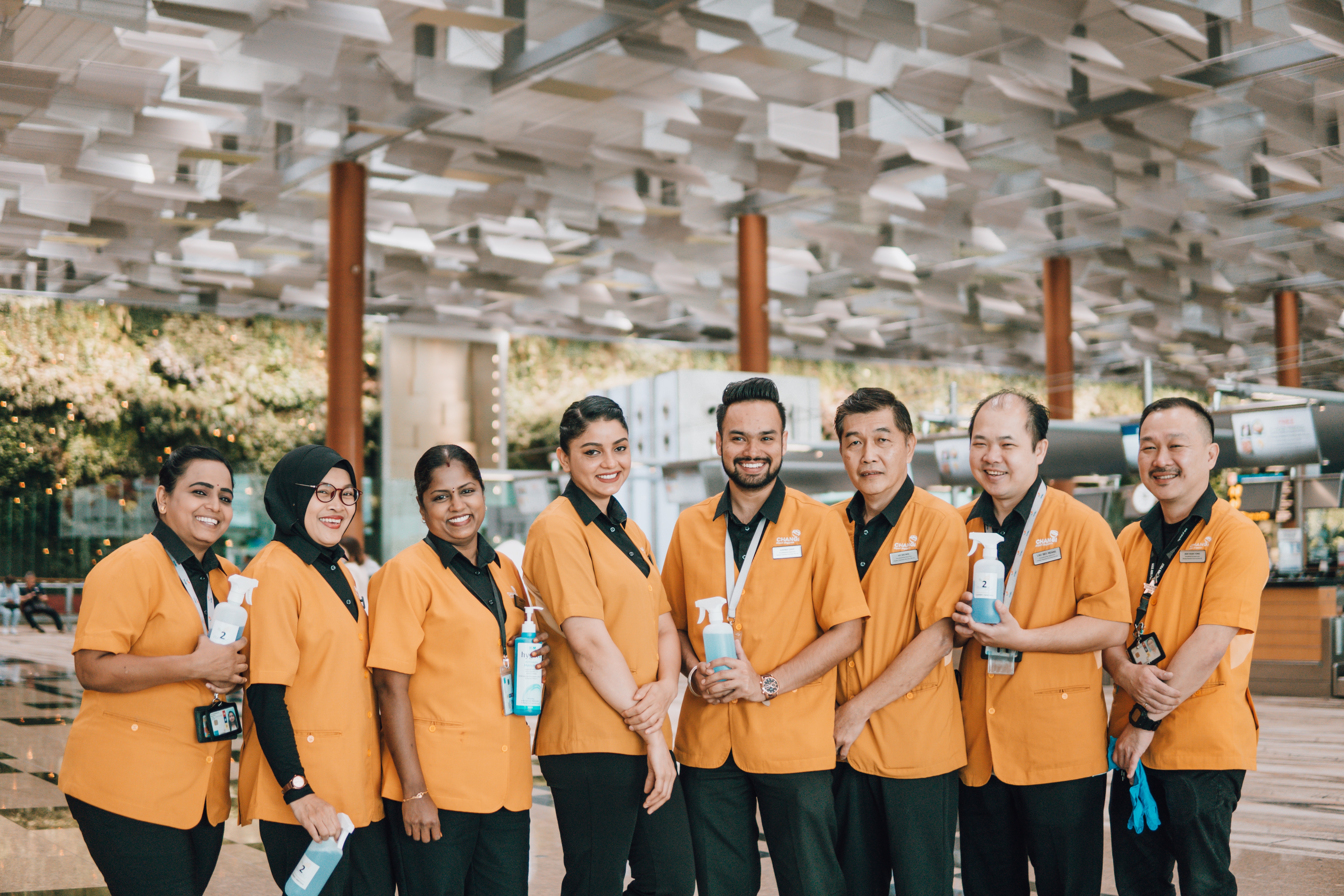 They say unity is strength; and this cannot be more true in the current climate. 
Changi Airport works with 200 different agencies to keep the airport running 24/7 and is responsible for creating the best airport experience for all its passengers. 
In the thick of the evolving COVID-19 virus outbreak, a special group of individuals fight at the forefront. From taking care of fellow colleagues to readily accepting added responsibilities, these everyday heroes have displayed admirable dedication.
Looking out for each other
"They always call me 'uncle' so I treat them like my children", said Nicholas Wee, Senior Associate of SATS Asia-Pacific Star Pte Ltd. 
Based in Terminal 1, he is the duty supervisor taking care of Scoot's check-in operations. When news that COVID-19 has spread to Singapore broke, there was heightened emphasis on personal hygiene. 
Nicholas purchased small plastic bottles so that he can always conveniently keep a bottle of hand sanitiser with him. Being a thoughtful co-worker, Nicholas decided to buy more bottles so that he can share the hand sanitisers with his colleagues. He constantly reminds his colleagues to wash their hands and wipe down their work stations before their shifts. In times like this, Nicholas and his simple acts of kindness make a big difference.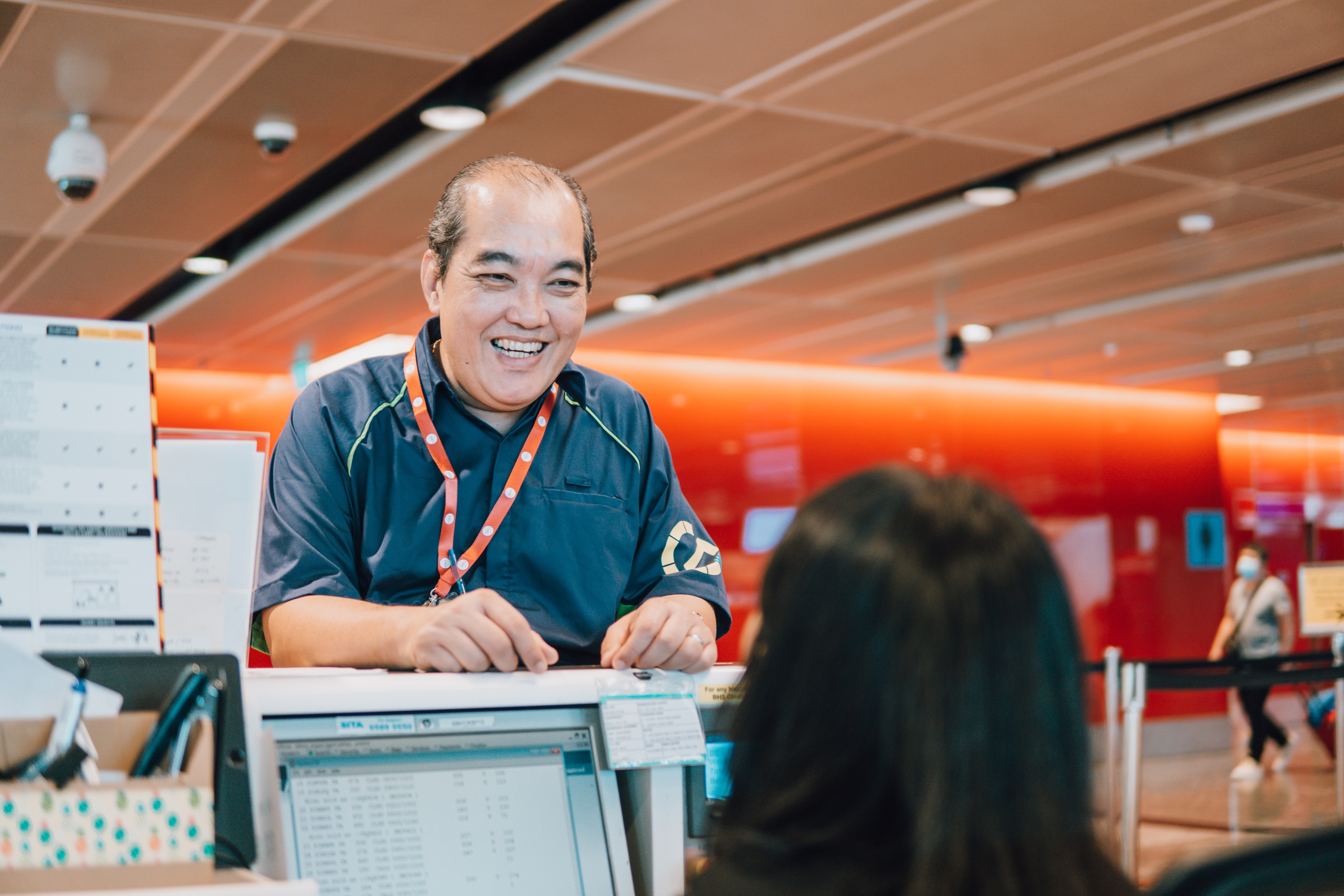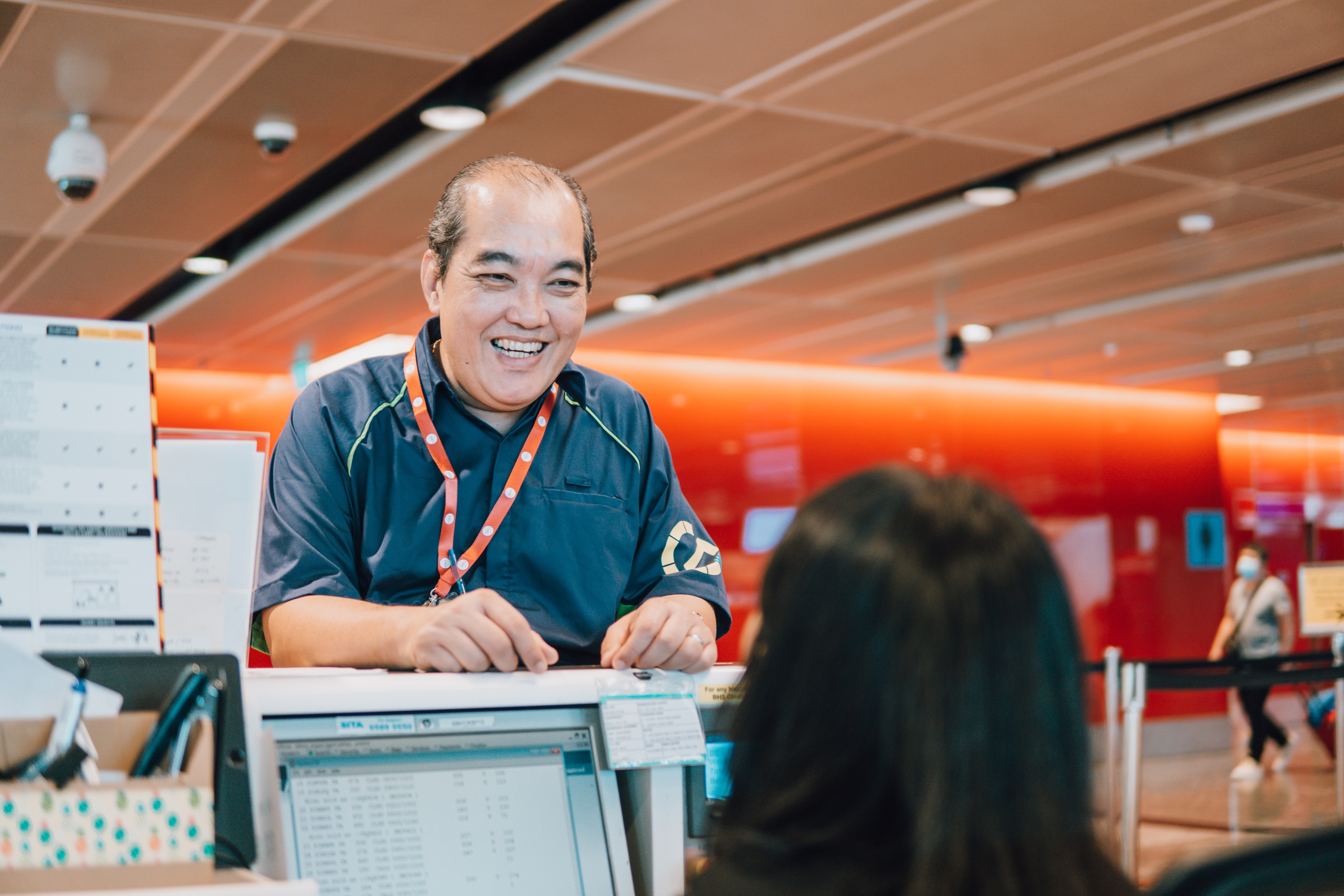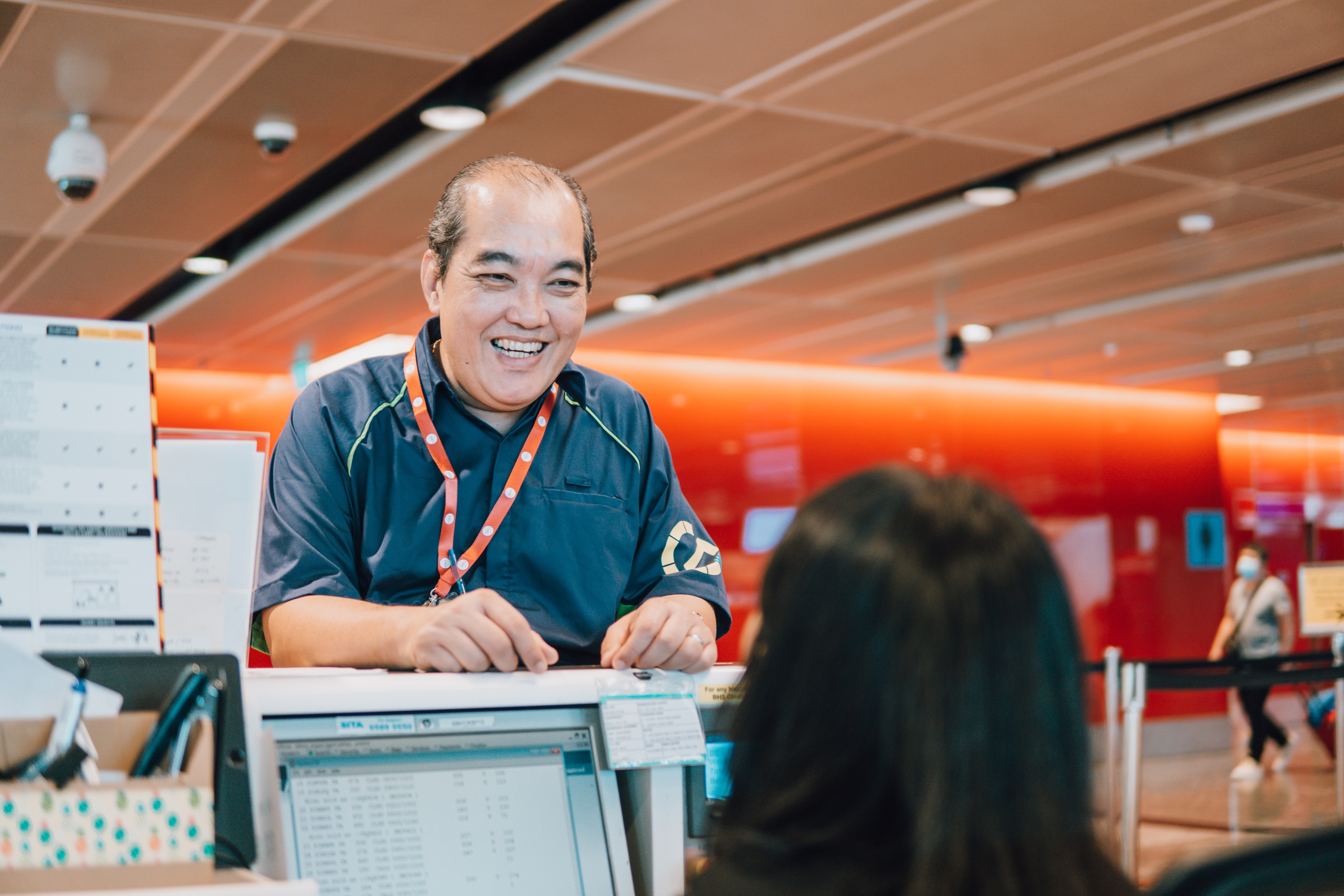 Caring for others is second nature to Nicholas Wee, Senior Associate of SATS Asia-Pacific Star
Rising to the occasion

SERGEANT Eric Ng has served in the Certis CISCO Auxiliary Police Force for 10 years. He is a patrol supervisor in charge of daily operations at Terminal 2 and oversees the access control points and kerbside management of the terminal. 
Due to the COVID-19 outbreak, several evacuation flights which required the deployment of airport police officers would be departing from Terminal 2. When some would have hesitated, Eric raised his hands to volunteer to be part of the operations. Despite the uncertainties, his dedication to duty remains unwavering. 
"I think it's important to understand the virus and know how it spreads. If you keep yourself informed, stay vigilant and prioritise personal hygiene, there's no need to worry," Eric said. 
A respected supervisor who chooses to be at the frontline, Eric continues to inspire his colleagues with his strong sense of duty.
Calm and composed in the face of COVID-19, Sergeant Eric Ng of Certis is a role model to all
Going the extra mile

To keep the airport safe and clean, agencies like Ramky Cleantech Services partner Changi Airport on various stepped up cleaning measures. On top of added responsibilities, Koh Huan Yong (Yong), Housekeeping Supervisor, and a team of supervisors from Ramky form the Quick Response Team Infection Control Team. 
They clean and disinfect areas in contact with febrile passengers displaying respiratory symptoms or those with travel history to places that the Ministry of Health have issued travel advisories to. When activated, the team works in pairs to sanitise all surfaces and areas such as floors, chairs, watercoolers and door knobs. 
On an occasion when Yong was activated while on shift, he and his partner even went to the lengths of re-inspecting the entire space and ensured that the furniture is back in their original positions when the cleaning was done. 
"I did not want to miss any spot. I just want to do my job well to ensure that everyone stays safe," said Yong.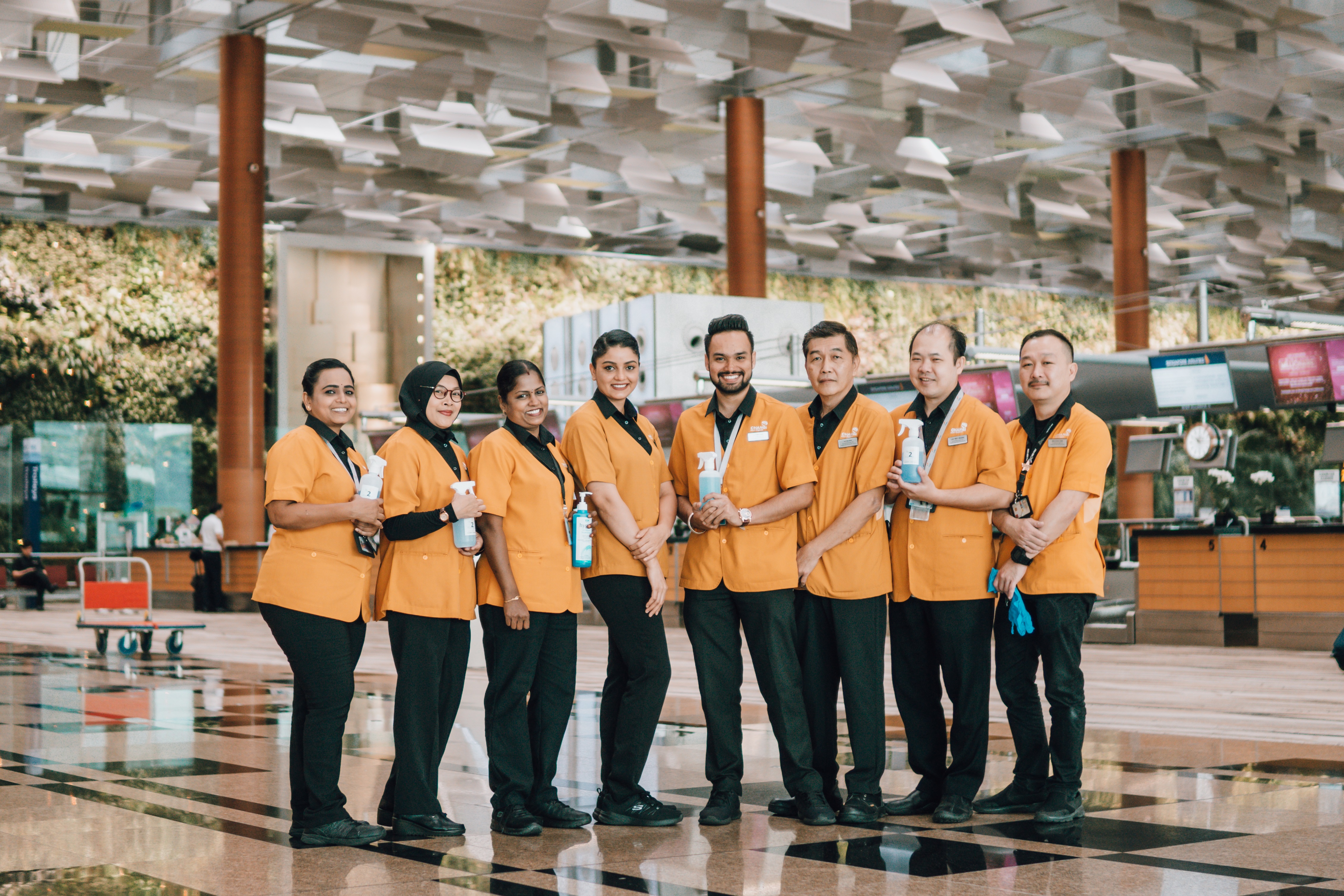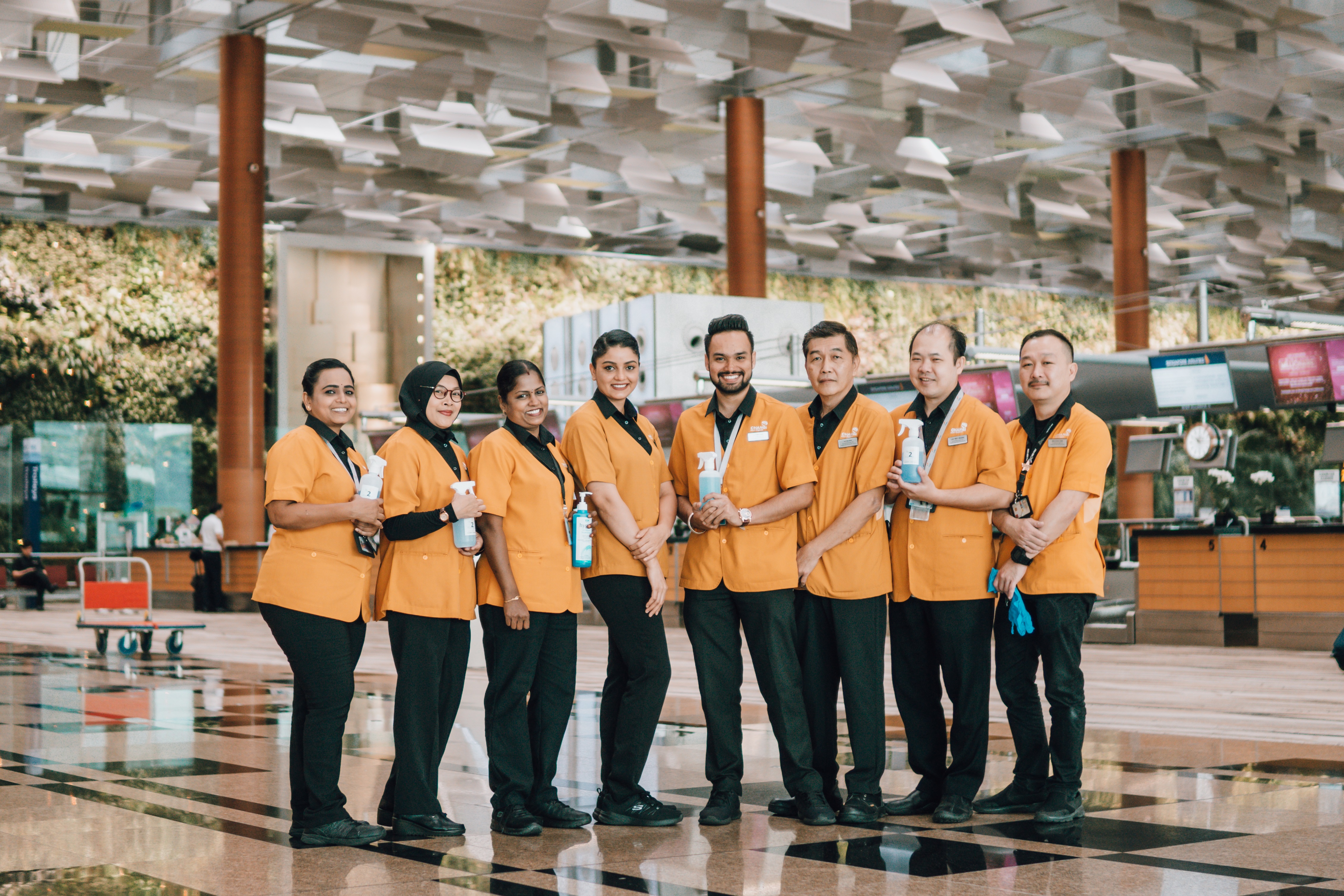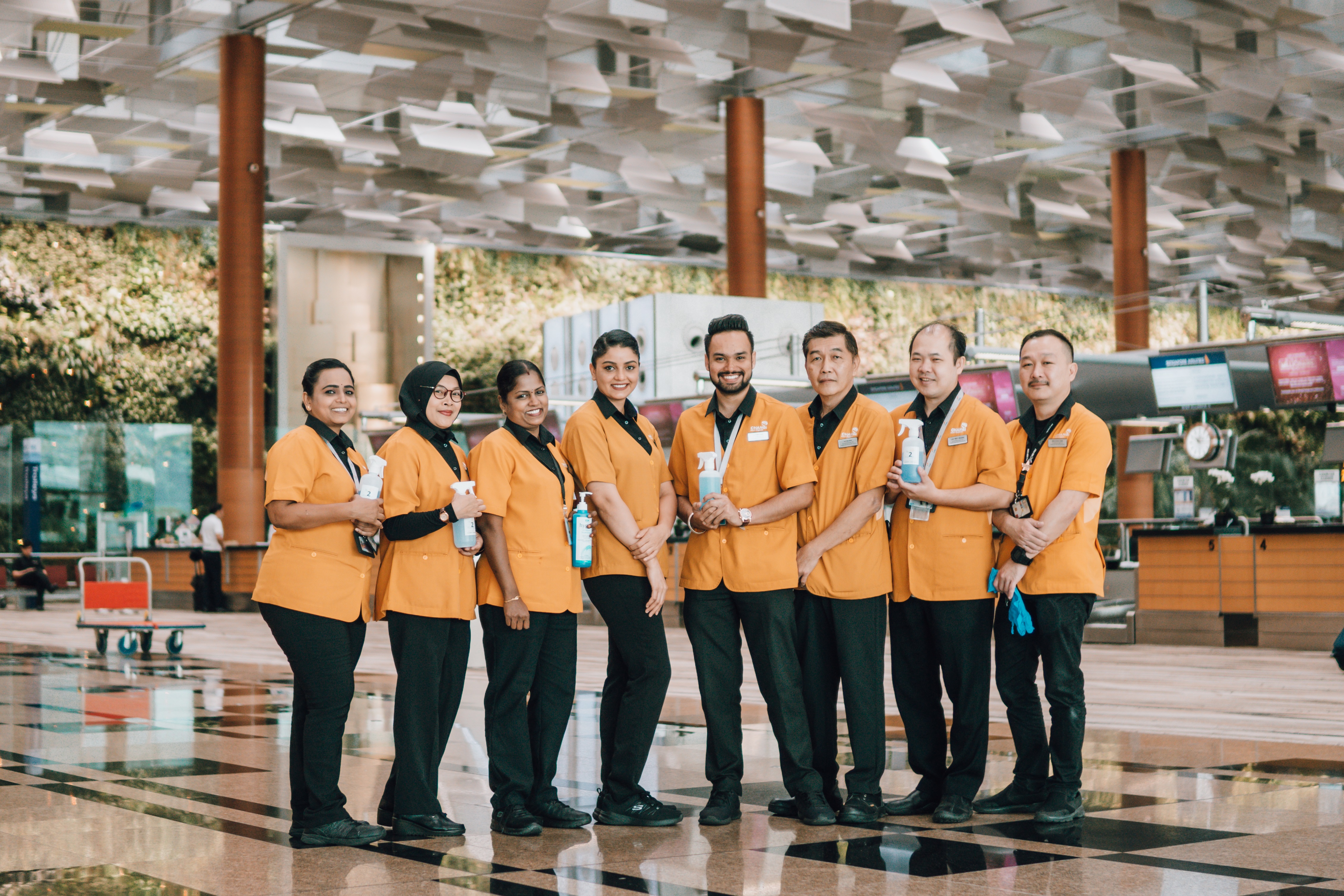 The team at Ramky who works tirelessly round the clock so that Changi Airport maintains high levels of cleanliness
Since the outbreak of the virus on our shores, we have seen many individuals step forward and play their part. Thank you to everyone from the 50,000-strong airport community for bonding together to keep the airport and its passengers safe.