Keeping our airport community protected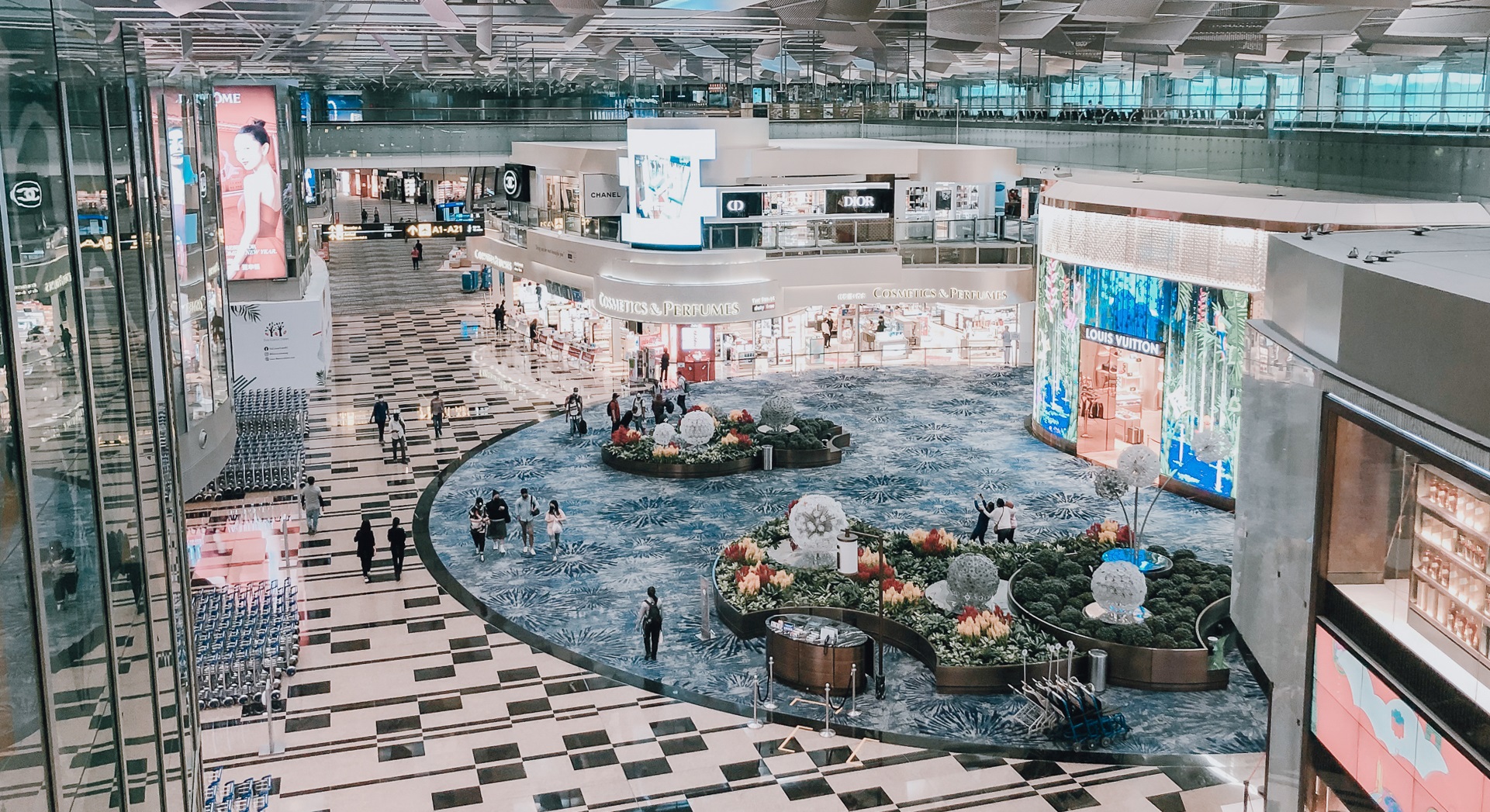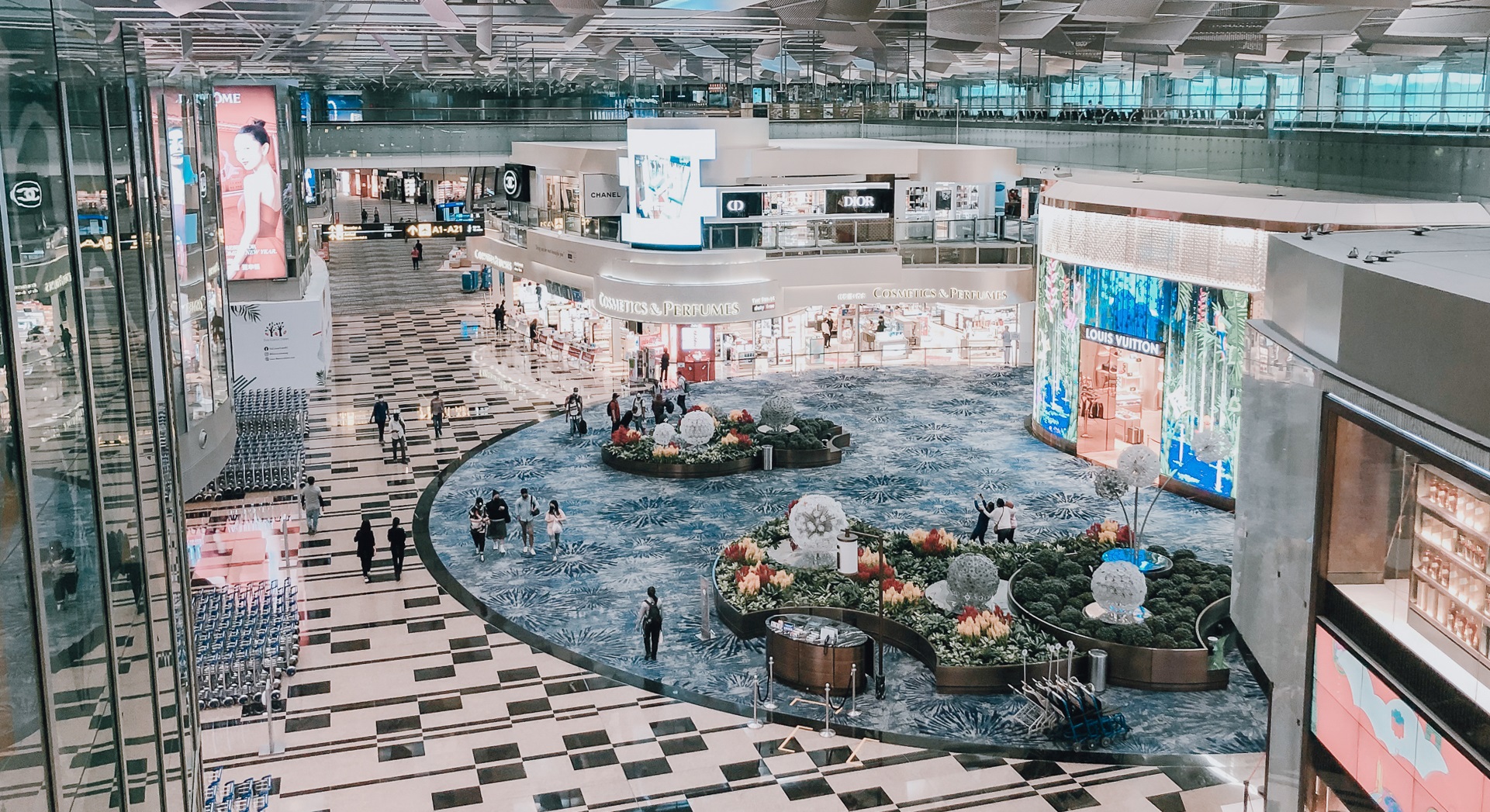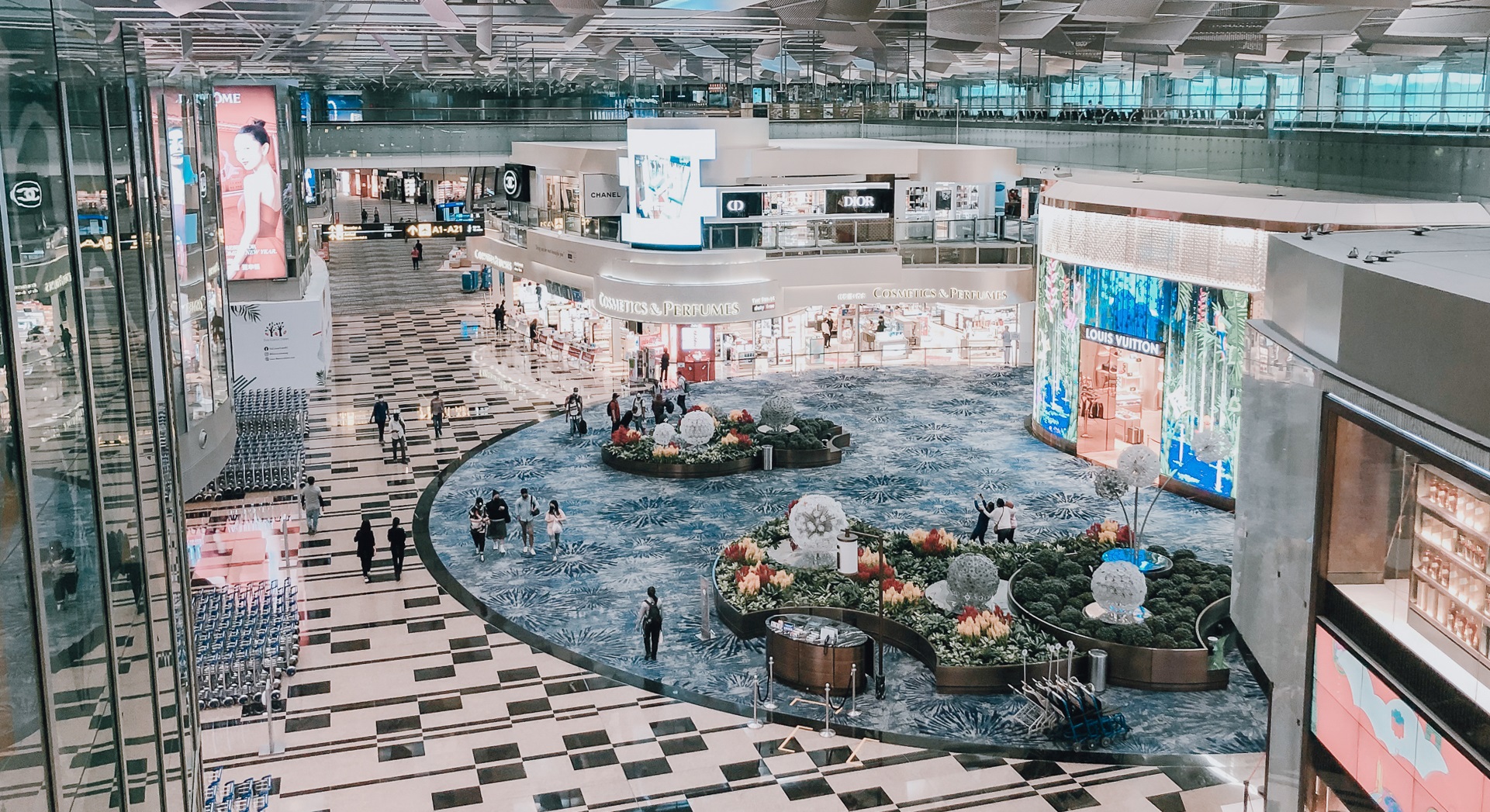 With the Covid-19 pandemic still ongoing around the world, the government has arranged for aviation frontline workers to receive the Covid-19 vaccine. This provides the workers and their families with an added layer of protection, on top of existing safety measures such as contactless technology, ramped up cleaning and disinfection, as well as wearing of personal protective equipment (PPE).
With the vaccine, workers who have completed both doses can undergo rostered routine testing (RRT) less frequently, once every four weeks instead of two. The RRT was implemented back in October 2020, as an added safety precaution to detect possible Covid-19 cases within the aviation industry early.
Changi Journeys spoke with two of our frontline colleagues who have completed their full vaccination regimen, to find out how things have changed for them.
Muhammad Irdwan, Duty Terminal Manager (DTM)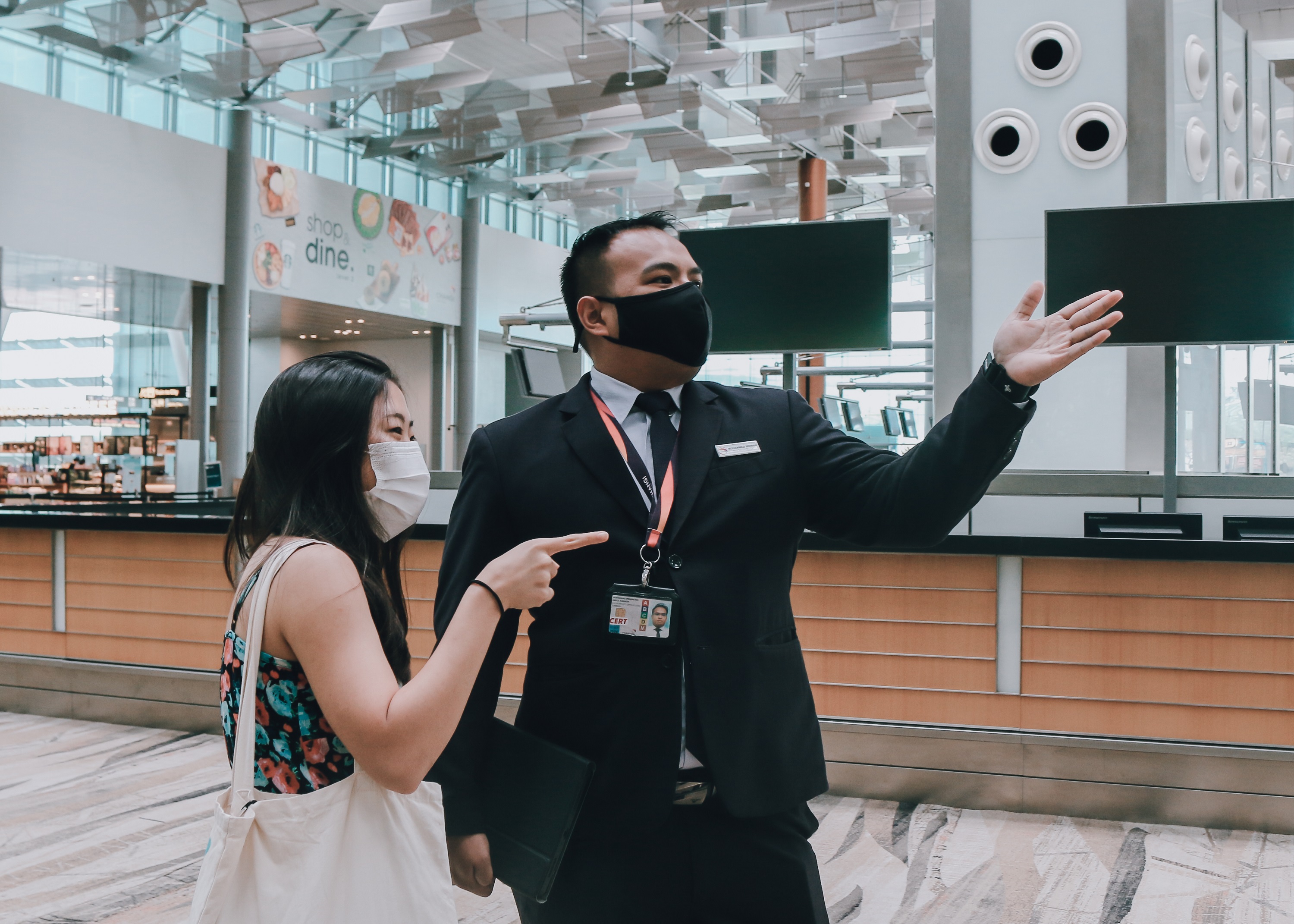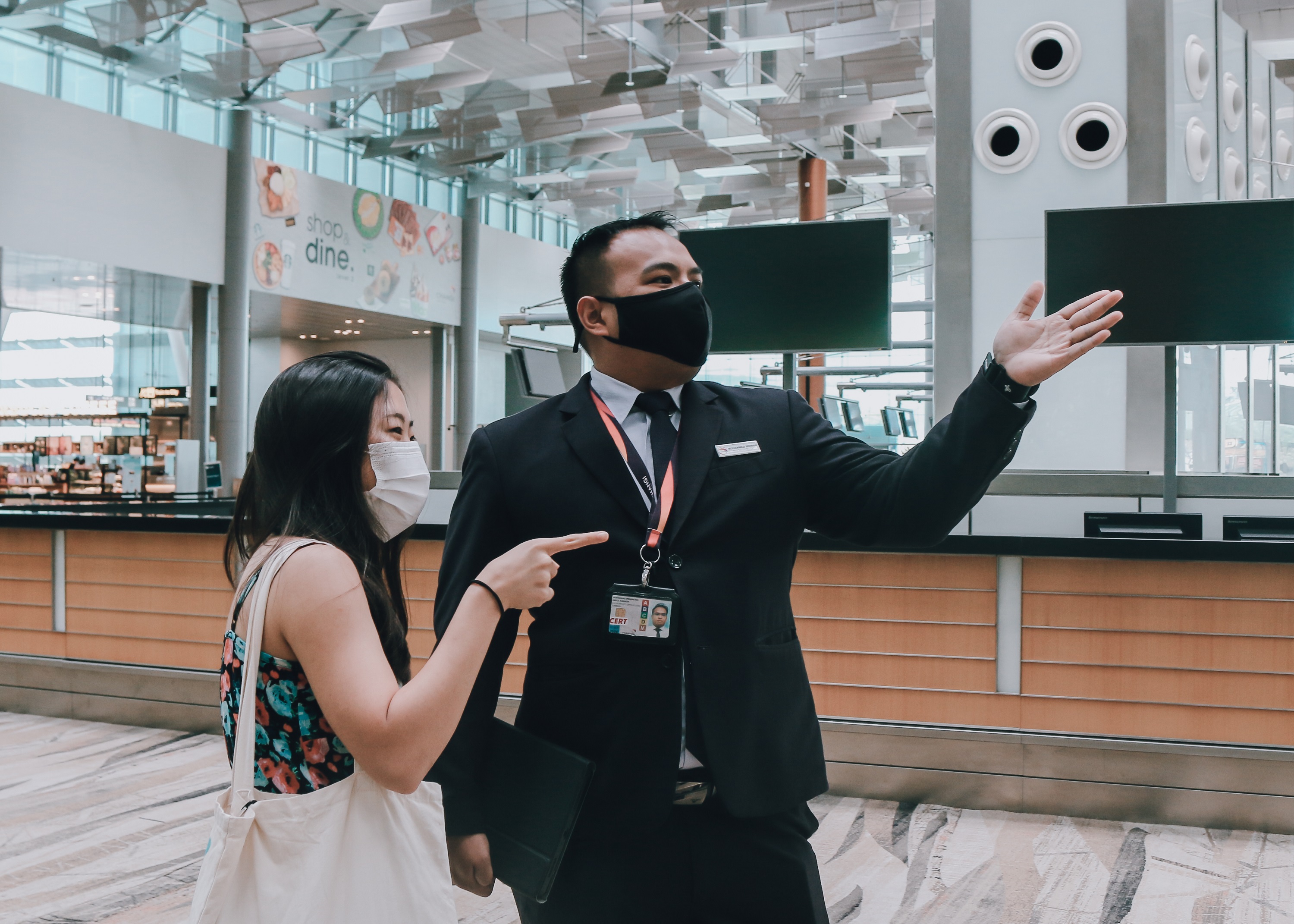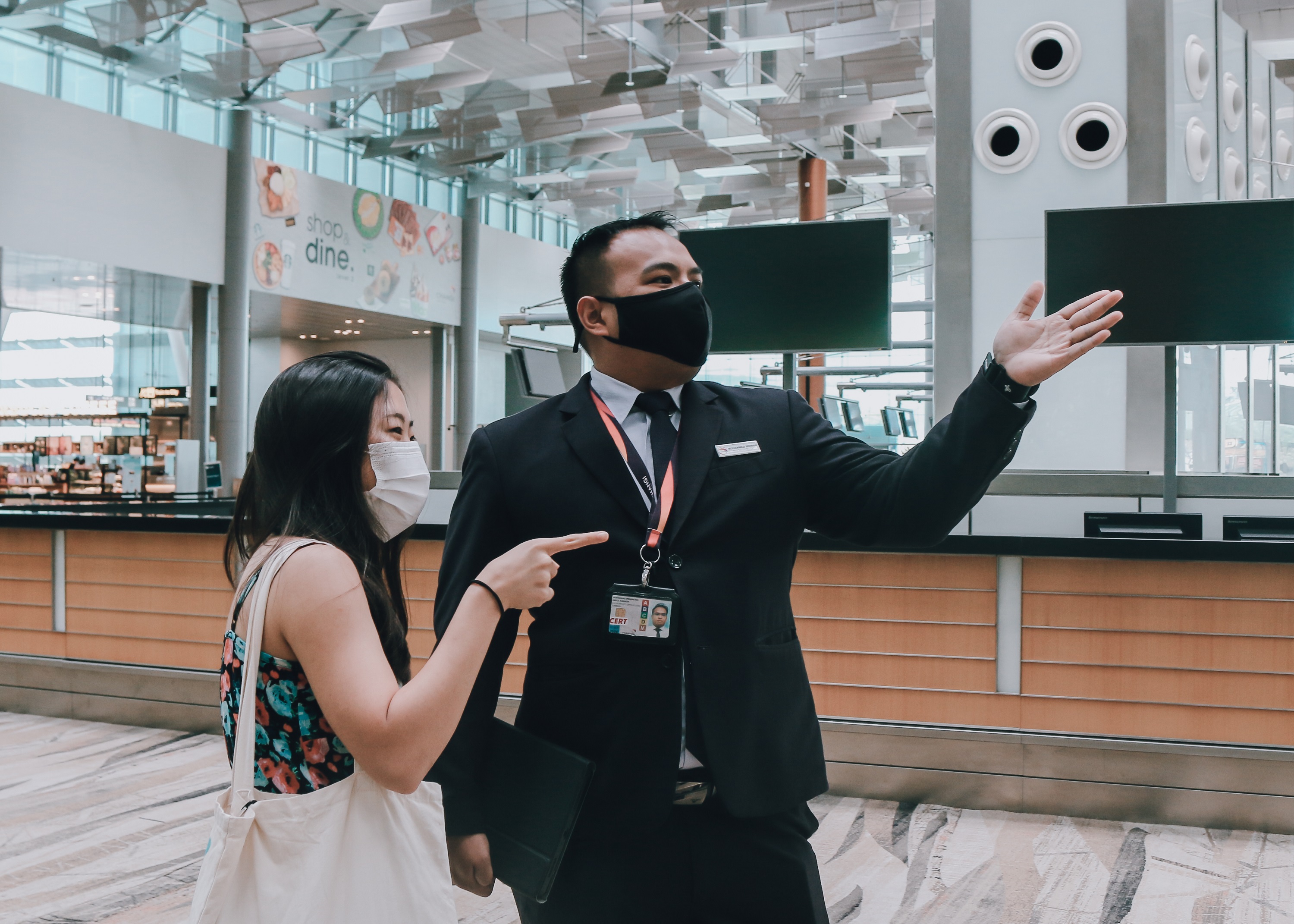 Irdwan giving directions to a visitor in Terminal 3 departure hall
As a DTM, Irdwan walks the ground during his shift to ensure that everything is in order. Part of his job also involves assisting visitors, as well as passengers departing or arriving in Singapore. Irdwan received his second dose of the vaccine on 5 February.
Leading up to his first vaccination appointment, Irdwan was slightly worried about the possible side effects of the vaccine. But at the same time, he was also very excited. "I was super proud when the vaccine arrived in Singapore, making us the first country in Asia to receive them. When I found out that airport workers will be among the first to join the vaccination programme, I was a bit nervous because of all the talk about side effects. However, when I read up more about it and had better clarity, the nervousness became excitement!"
Irdwan has since completed the full vaccination regimen and feels a lot safer at work. However, he is still cautious to not let his guard down, making sure to comply with all the safety measures that are in place. He shares, "Even with the vaccination as an additional safeguard, we should continue to practice safe distancing and don PPE when the standard operating procedure (SOP) calls for it, such as when we are facilitating passengers in the transit holding area (THA)." "Safety measures are in place for a reason, to keep everyone safe."
Irdwan also looks forward to the reduced RRT frequency. He remembers his first RRT session, "My first swab session was nerve-wrecking. I had not done such a swab before and was nervous about having a stick up my nose, but more so about the result itself. If it came back positive, then I might have been putting those around me at risk as well."
However, since his first negative Covid-19 result, he has gotten used to these tests, and feels that the result is testament to the effectiveness of safety measures implemented within the airport.
Vanessa Xu, Shopping Concierge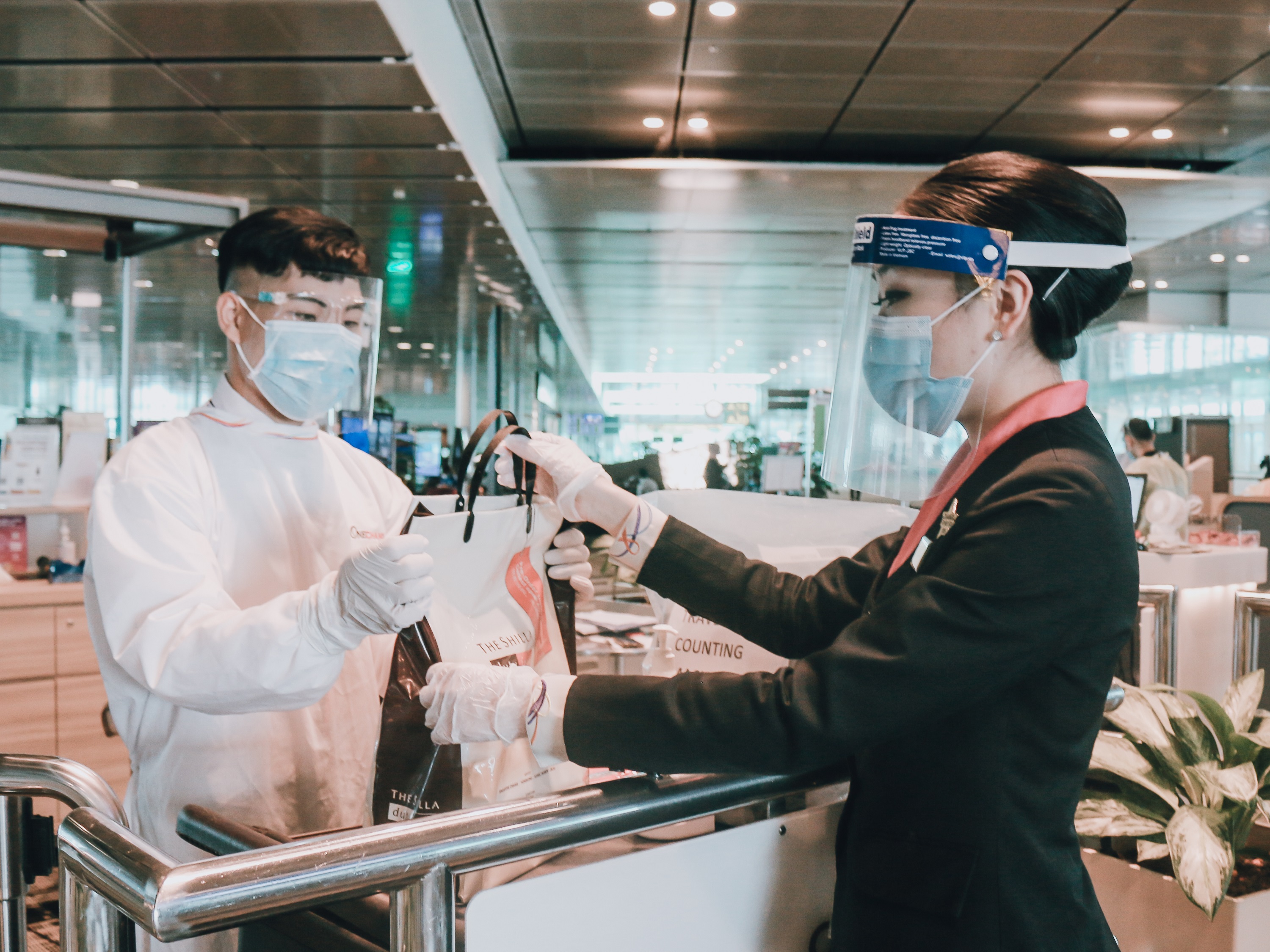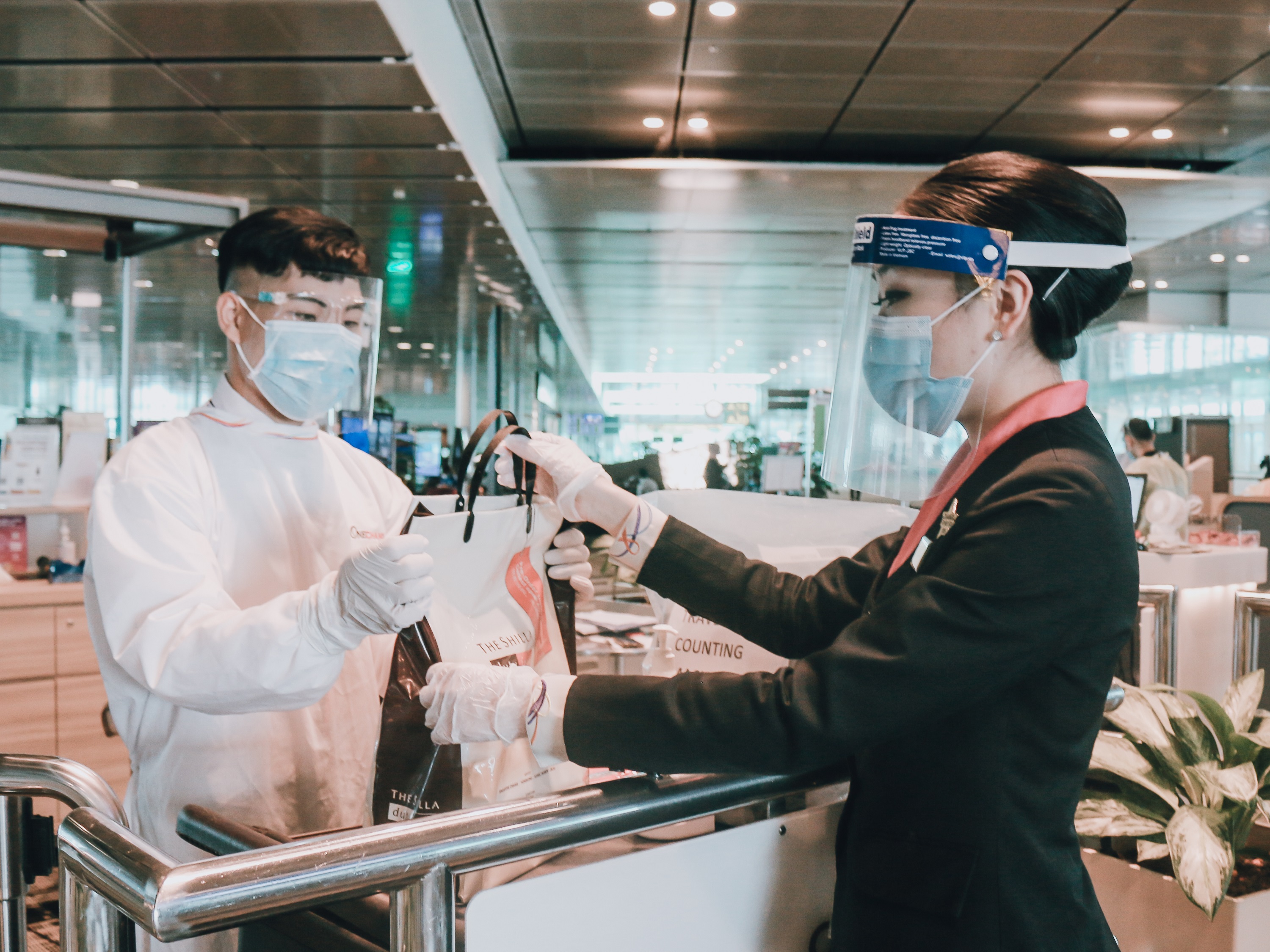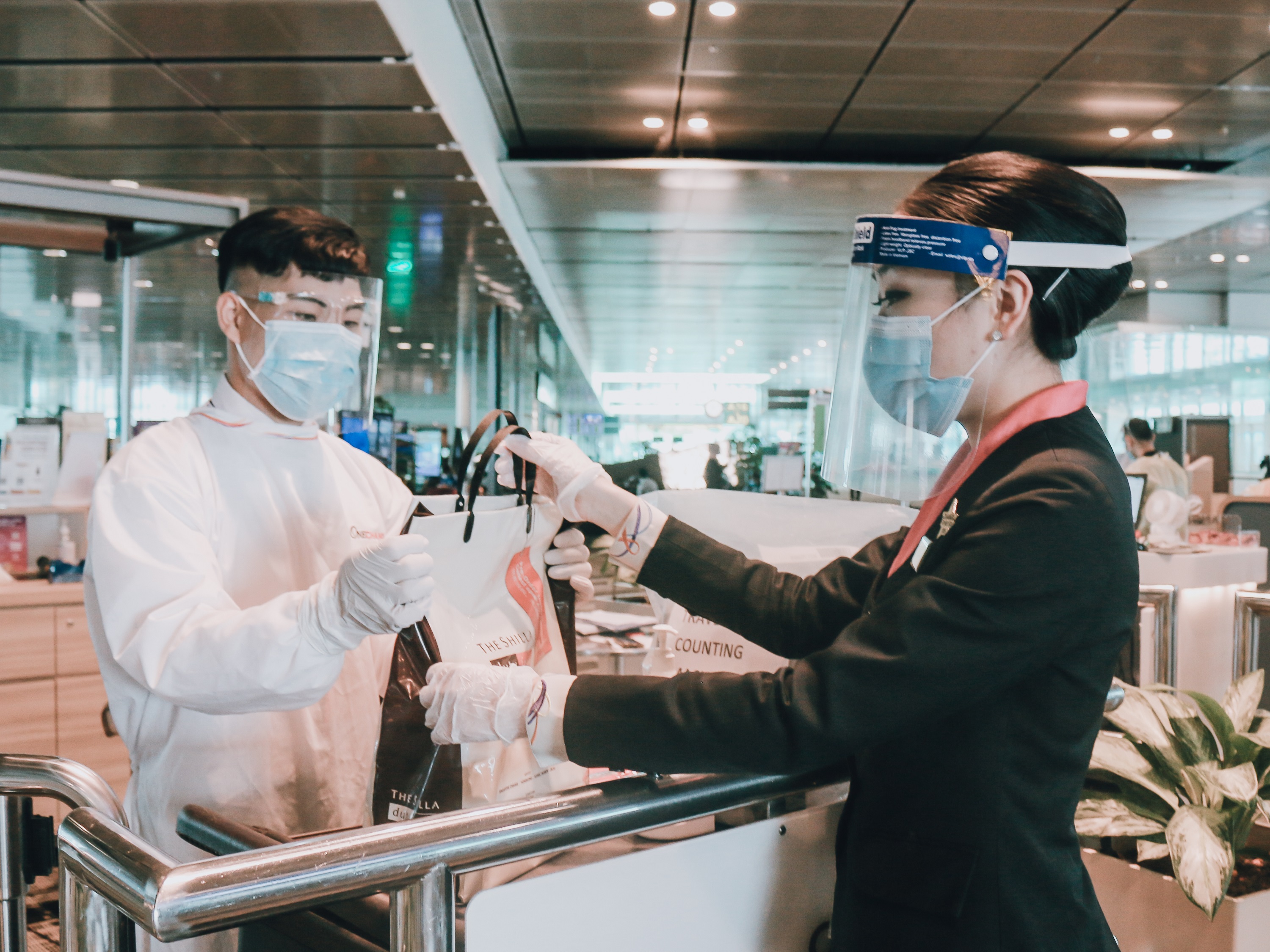 Vanessa delivering a passenger's purchase to the designated counter near the entrance of the THA.
Shopping Concierge Vanessa Xu's customers are often transit passengers at the THA. Vanessa and the team of Shopping Concierges assists passengers to purchase items through virtual live chats and then delivers the purchases to them.  While Vanessa does not have to interact with passengers directly, the vaccination has eased some of her worries at work, as she makes frequent trips to the THA.
Putting on her gloves and adjusting her face shield as she gets ready to make her delivery, Vanessa shares, "I do feel the extra layer of protection now that I have taken the vaccine. But I still pay attention to observing safe distancing and hygiene measures as you can never be too careful when dealing with a virus."
Before she received her first dose of the vaccine on 25 January, Vanessa was concerned about the side effects too, but she felt more assured after seeing her colleagues return from their earlier appointments feeling fine. Her vaccination experience was also a smooth one. "Everything went pretty quick. There was only a slight pain when the medical personnel inserted the needle into my arm. They are very professional and that gives me good assurance."
Just like Irdwan, Vanessa looks forward to the reduced RRT sessions. Having done the RRT many times, she is used to the process and is now less anxious.  "I am quite confident that the result will be negative as I had consistently practised safe distancing measures and maintained my own personal hygiene."
A year on since travel restrictions were first implemented, Vanessa says that she misses the bustling atmosphere of the airport. "I miss the busy airport ambience and how we could interact with passengers face-to-face without worry. I hope things can slowly resume normalcy, while everyone keeps safe."
Irdwan adds, "I hope that everyone continues to stay vigilant so that we can soon see the light at the end of the tunnel."