Recognising WTS' efforts in transforming Changi's ground transport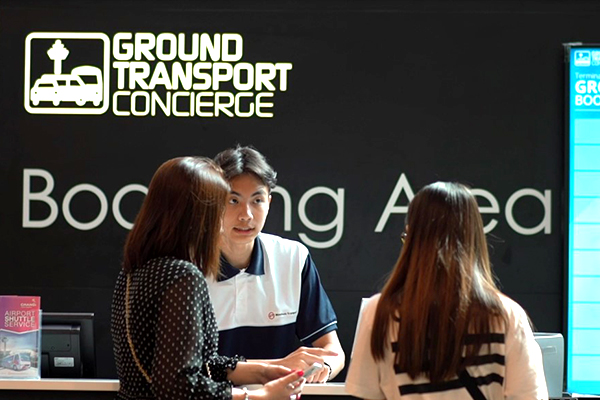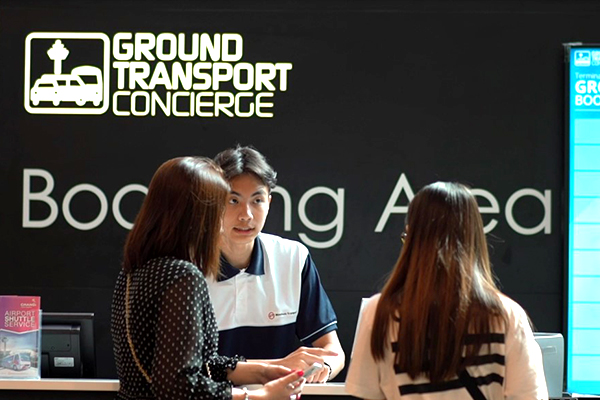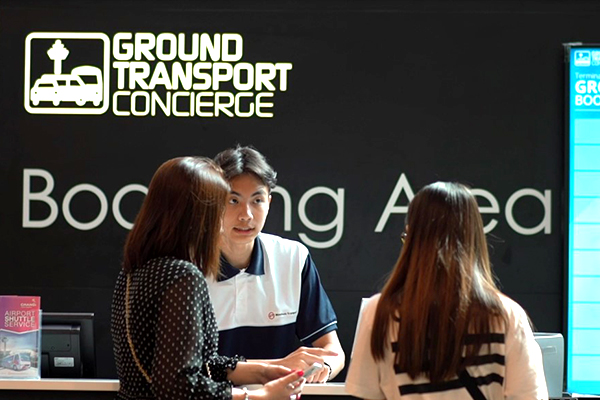 At this year's Annual Airport Celebrations (AAC), Woodlands Transport Service (WTS), Changi's shuttle bus service partner, was named Changi Airport Group's (CAG) 'Service Partner of the Year'.
CAG's partnership with WTS started in the 1990s when the ground transport company was responsible for shuttling passengers between Terminals 1 and 2. WTS has since grown to offer both chartered and scheduled services to destinations beyond the airport. Its team has also grown to include 160 employees operating a fleet of over 40 buses.
Roger Wong, General Manager and Head of Department (Bus) notes, "Winning the Service Partner of the Year Award is a very heartwarming experience for us as we have been partners with CAG for many years, and this recognition encourages us to continue our close partnership."
Customised training to upskill employees
Last year, WTS exemplified these values when it reacted promptly to an aircraft incident during the Singapore Airshow, which resulted in the temporary closure of a runway. The company swiftly mobilised its drivers and busses to ferry 170 affected passengers flying from Changi Airport to Kuala Lumpur, minimising passenger inconvenience.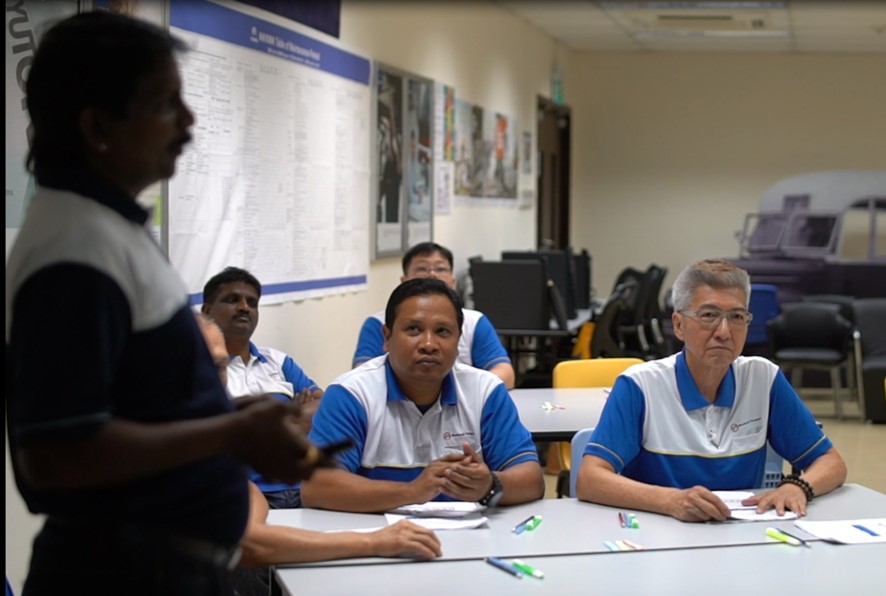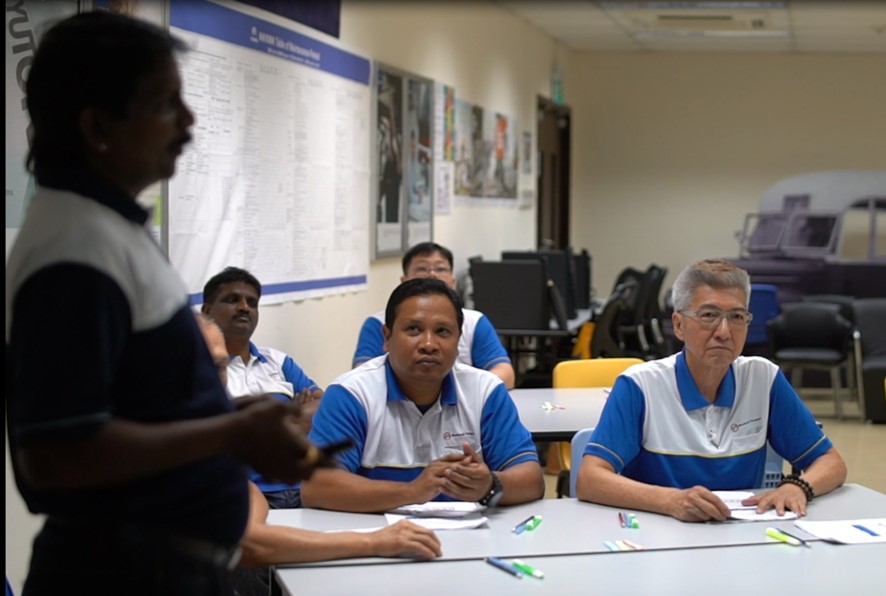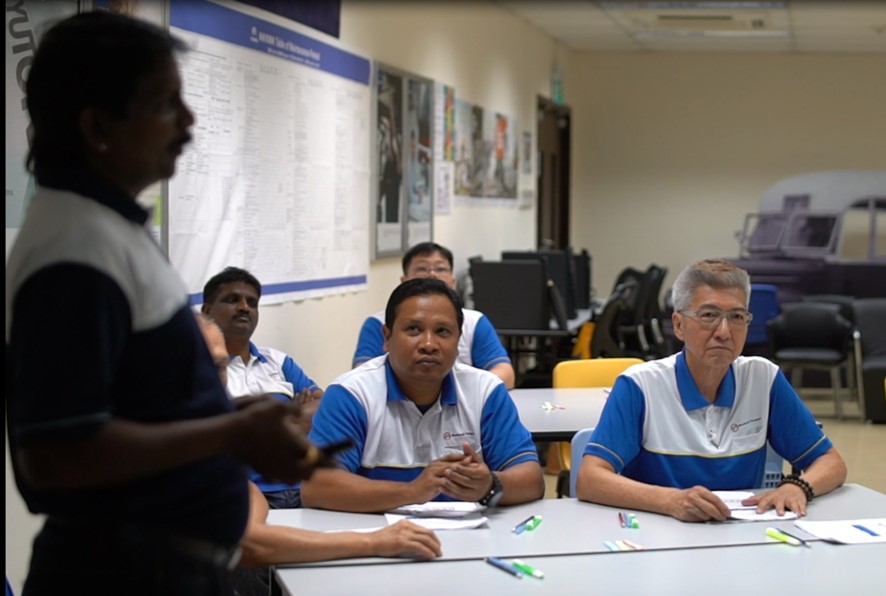 WTS staff attending a training session
WTS has also introduced various initiatives in the last few years to ensure staff training needs are adequately met. Underscoring the importance of passenger safety, the company developed its own in-house Workforce Skills Qualifications (WSQ) course to equip drivers with techniques to respond to incidents such as terror threats.
The transport service provider also organises regular health screenings and health-and-safety talks for its employees to ensure staff wellness and morale.
Boosting service efficiency with innovative technology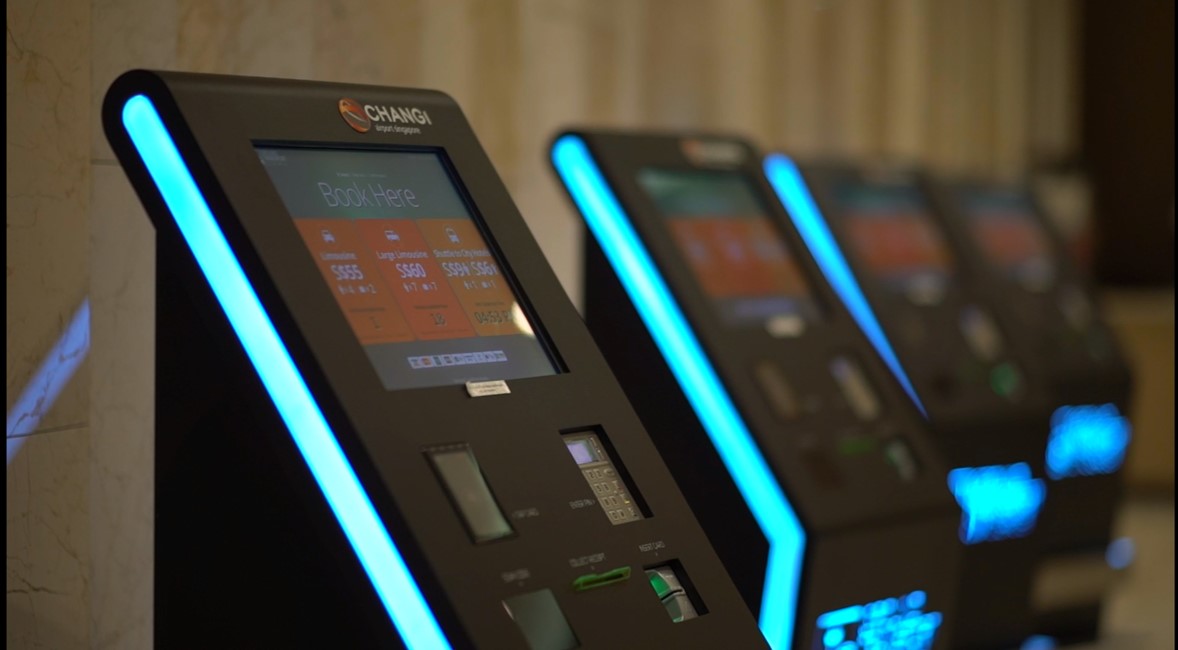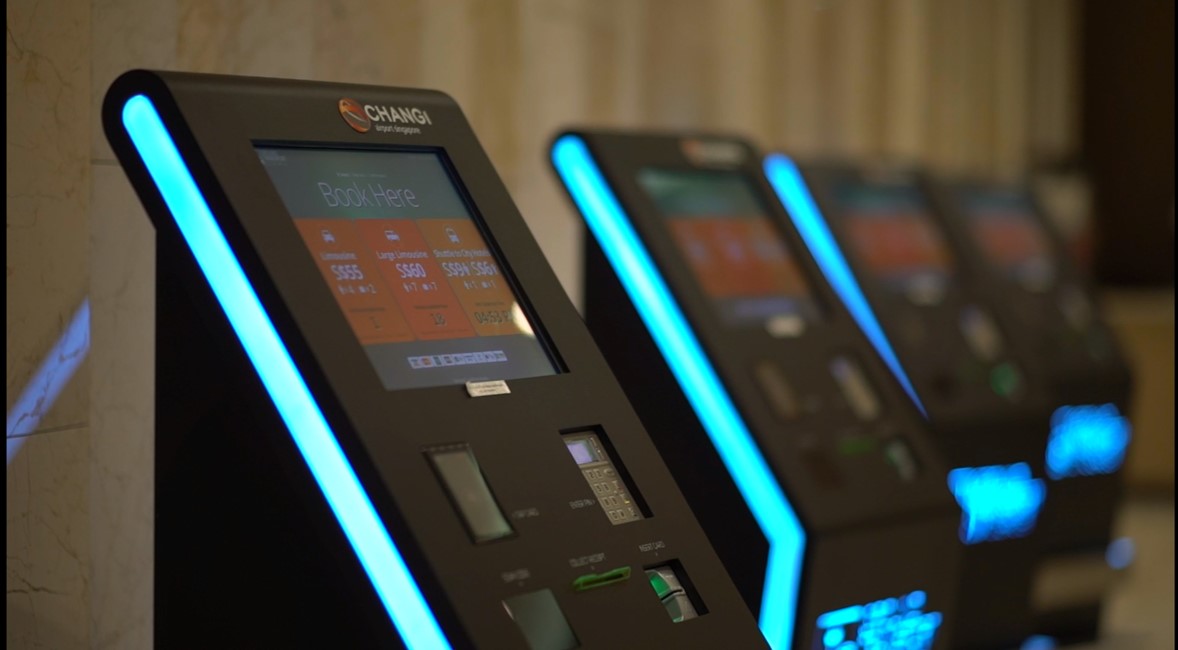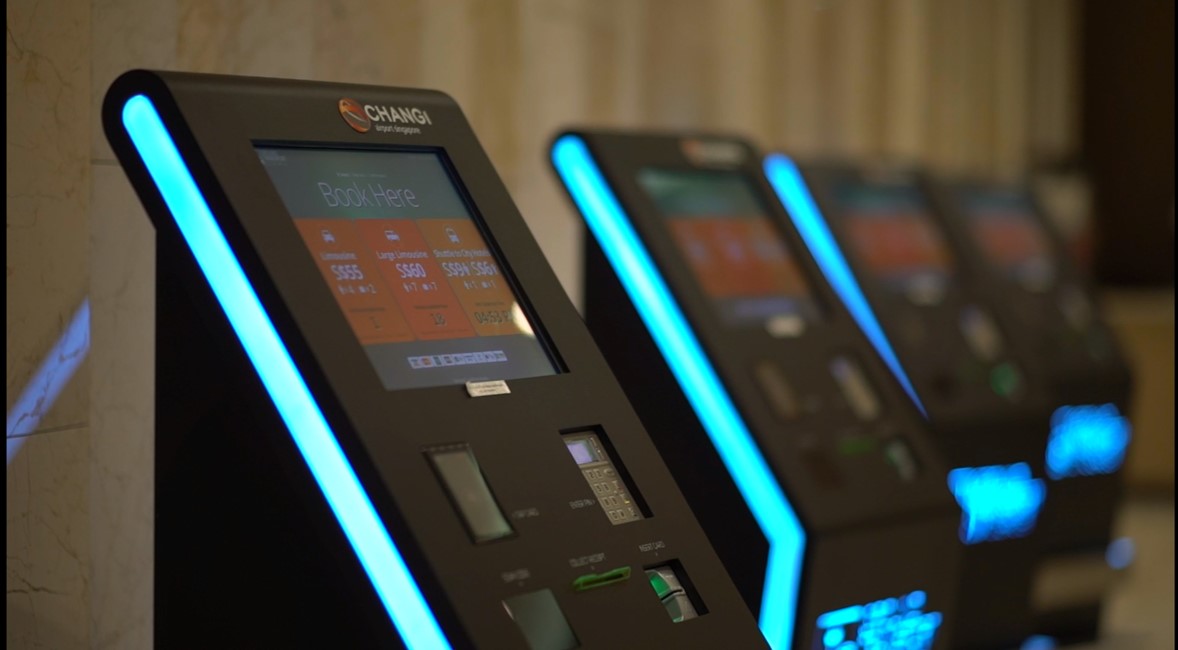 A row of automated self-service kiosks introduced by WTS
The company has also adopted new technologies to boost service efficiencies. It introduced 24-hour automated self-service kiosks at arrival halls which allow passengers to book and pay for their desired transport option with ease.
The kiosks can process up to 60 passengers per kiosk per hour — five times the passenger load handled by counter staff.
Earlier this year, the company launched a mobile booking system to give travellers even greater ease in booking seats on WTS's Airport City Shuttle Service even before their arrival at Changi.
Bus drivers can also depend on the GPS-tracking functions built into the console tablets installed in WTS's fleet of buses to see if they are running behind or ahead of schedule for better time management. The system has also resulted in improvements in service reliability and reduced passenger wait times.
As Changi Airport continues to grow, events such as the AAC serve to strengthen the relationship between CAG and its partners, to ensure positive travelling experiences for all passengers.