Unique job at Changi – Art Custodian
Changi Airport has been incorporating art into its terminal design progressively over the years, with the aim of elevating the overall airport experience, and to create a "sense of place". Changi's efforts not only allows passengers the chance to see exhibits that they might not otherwise see, it also enables the airport to showcase the works of both local and international artists.

With different pieces of art displayed across the terminals and more to come in future, Changi Airport Group (CAG) created a new Art Custodian role within its Design Management team, to manage and oversee these pieces of art.
Changi Journeys (CJs) speaks to Daniel Foo (DF), the airport's Art Custodian, to find out more about his unique job.
CJs: What does your day at work look like?
DF: There are three "C"s that I have been working on daily. The first is being the Centralised Service Provider to various divisions in CAG that own or procure art. This includes developing an organisation-wide system and procedures for effective collection management. The second is to be the Caretaker of all of CAG's art pieces, regardless of their owner, working with different teams to offer my knowledge and services on how, where and when to treat the artworks under their care. Last but least, is to create a Central repository of information for art pieces, to streamline information on art in CAG into a one-stop portal for easy reference.   
CJs: What qualifications/ previous experience led you to this role of Art Custodian in CAG?
DF: I took art lessons when I was a child, which continued into my early teenage years. The fine art base helped set the foundation of my interest in art and design early in my life. 
My secondary school teachers also inspired me greatly through their creative teaching, exposing me to the world of art, literature and music. They were the earliest influence in my creative journey. Although I graduated with a Bachelor of Arts with merit and Honours, I would say that it is mostly learning on the job and having a keen interest in art, rather than what I learnt in school, as well as the valuable exposure from working on the Terminal 4 art programme, which eventually led me to this role. 
CJs: What is the best part of being the Art Custodian in Changi?
DF: On a professional level, the best part of being the Art Custodian in Changi is to have an oversight of the entire art collection. This role has also given me the opportunity to meet different people from all walks of life, both locally and overseas, who share a common passion for art. 
On a personal level, being the Art Custodian is like playing the role of an interior decorator for your own house. When an art piece is finally selected and put in place, you take comfort that all the hard work was well worth it. 
CJs: Do you have any interesting anecdotes to share about your work?
DF: In my view, art should be fun and enjoyable, but sometimes it can also be a cause of worry. On one occasion, I remembered experiencing great anxiety while working on the "Travelling Family" by Kurt Metzler, a Swiss sculptor. The artwork was almost in danger of becoming an uncompleted piece, as the Artist suddenly became uncontactable for several months. It was when I eventually got in touch with his son, that I found out the artist had to undergo heart bypass surgery and was in recovery. The son added that the thought of the project kept his father going, and the Artist even wanted to escape from hospital to complete the art piece!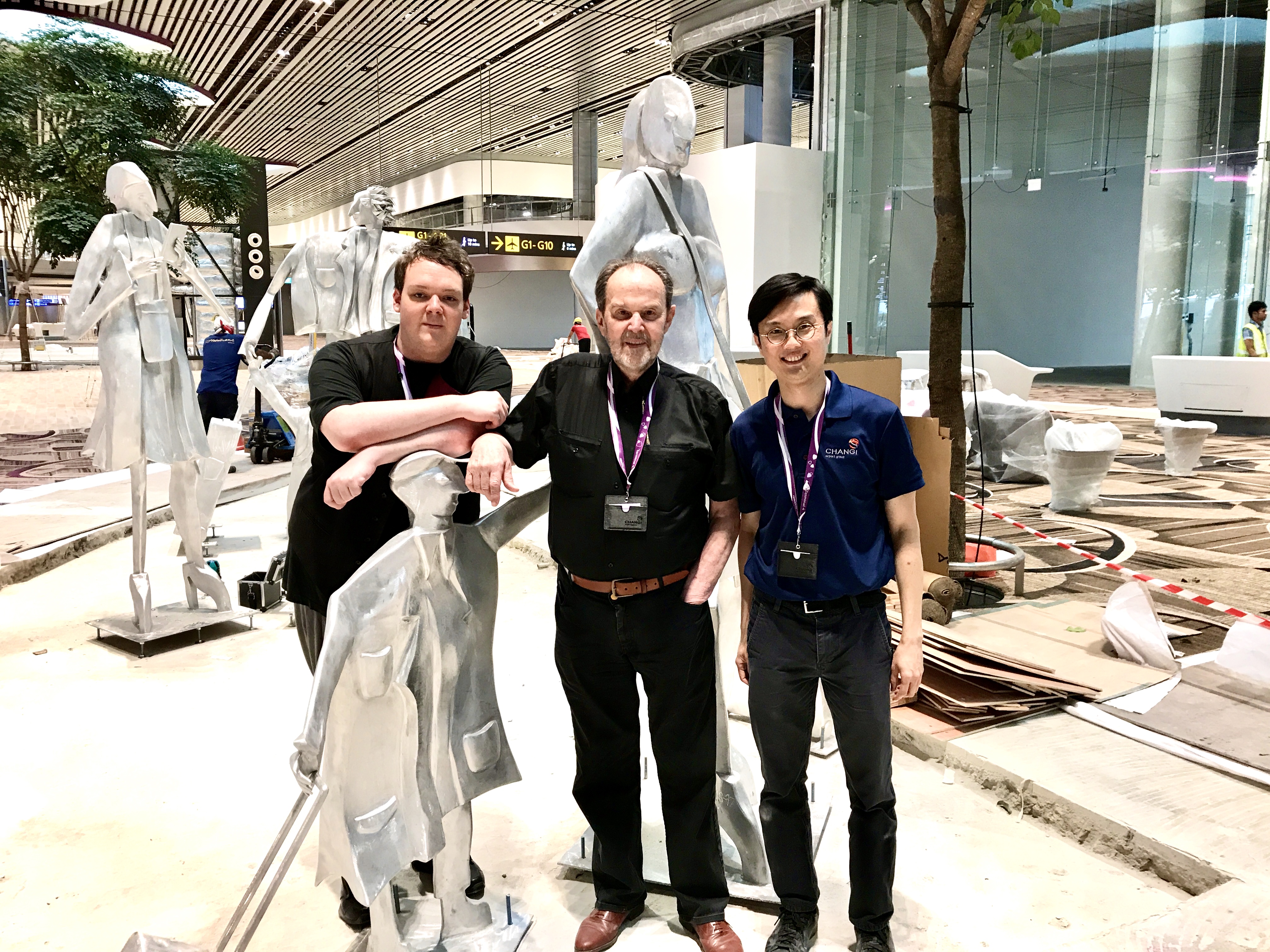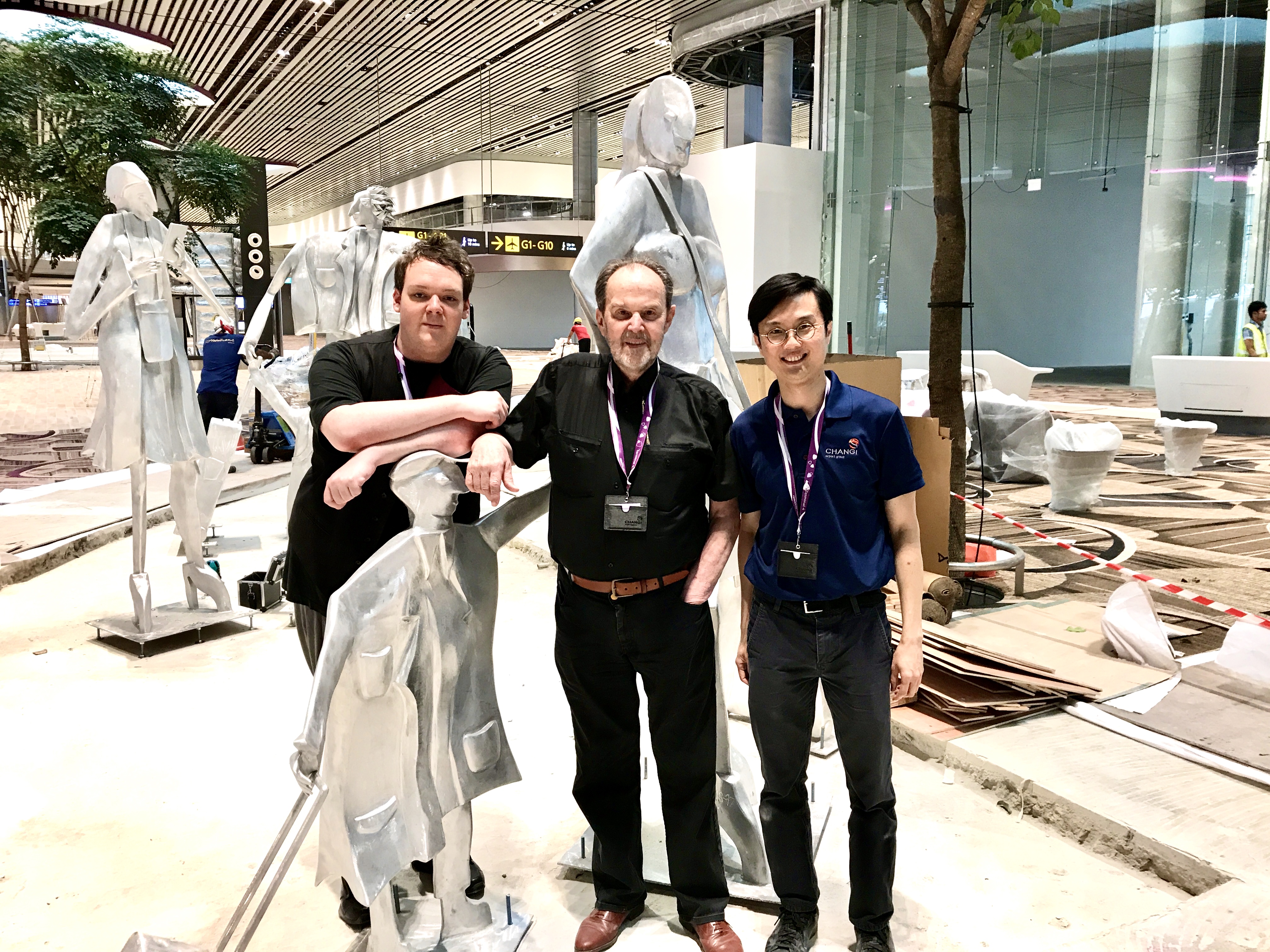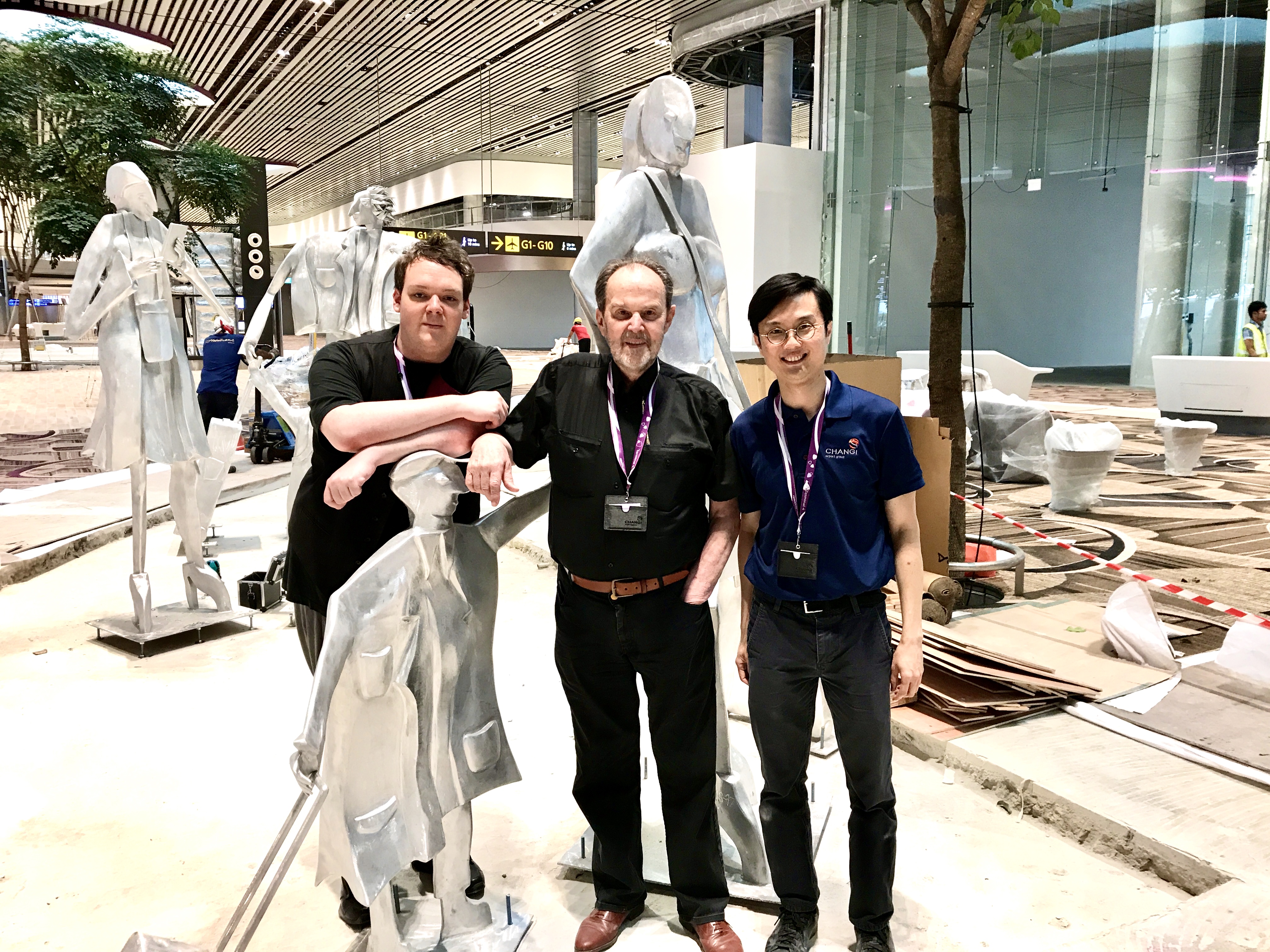 Daniel (right), taking a break with Kurt Metzler (centre), during the installation of the "Travelling Family"
CJs: What is the most challenging aspect of your role?

DF: The most challenging aspect of my role is how to make art relevant and part of people's everyday lives. Art is subjective. If you put 10 people in the same room looking at the same artwork, it is likely that you will get 10 different responses. 
While there are no right or wrong answers, just different points of view, therein lies the challenge of selecting art in the airport. A piece needs to have broad mass appeal, so that it can form part of the passenger's everyday conversations and travelling stories, instead of only appealing to a small, selected group.