Armed with bright smiles on their faces and an iPad in hand, Changi Experience Ambassadors (CEAs) serve passengers and visitors at Changi Airport tirelessly. Anyone passing through Changi can easily spot them at information counters or roaming around key touchpoints, always ready to assist anyone in need – from giving flight information to helping visitors who forgot where they parked their cars.
As the nature of their jobs requires CEAs to move around frequently, a set of uniform that is presentable while maintaining a certain level of comfort is important for the CEAs. With the current uniform design being more than seven years old, Customer Service Manager, Marguerite Lim, thought that it was an opportune time to initiate a grounds-up design competition.
"The CEAs are the faces of Changi, and they are often one of the first points of contact with our passengers," said Marguerite. "Thus, it is of utmost importance for them to sport a uniform which they are proud to wear, and which works best for them in their line of work. There is no better way of ensuring this than to let them to design the uniform themselves."
With this in mind, CAG's Customer Service (CS) team came together to plan and facilitate a CEA Uniform Design Competition. A total of eight teams participated.
Stretched over several phases, the competition included a benchmarking exercise and market research of other uniforms, as well as workshops conducted by CAG's in-house tailor. Finally, three teams were selected to model their designed uniform in the competition Finals.
Some drawings drafted by the various teams during the initial design stage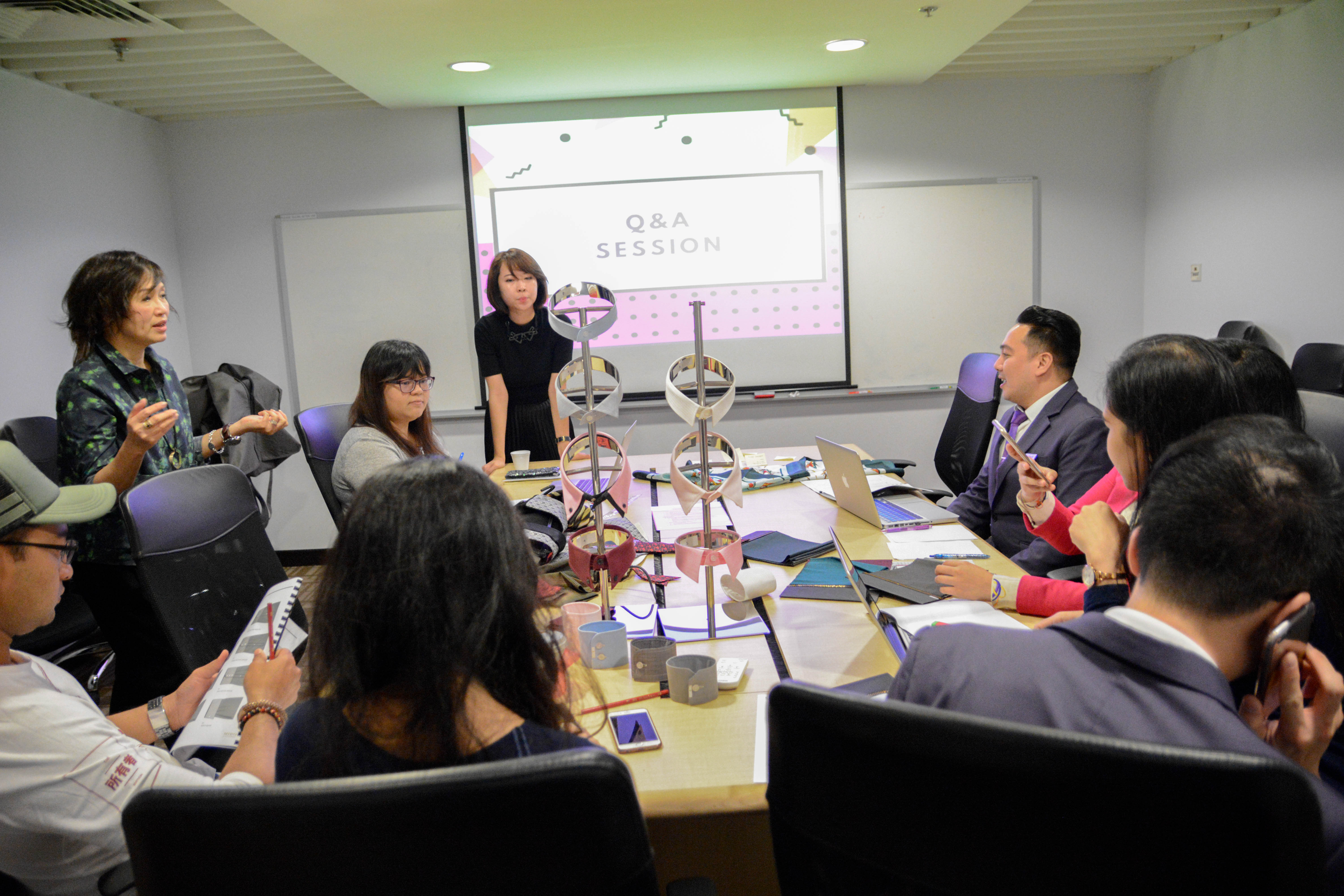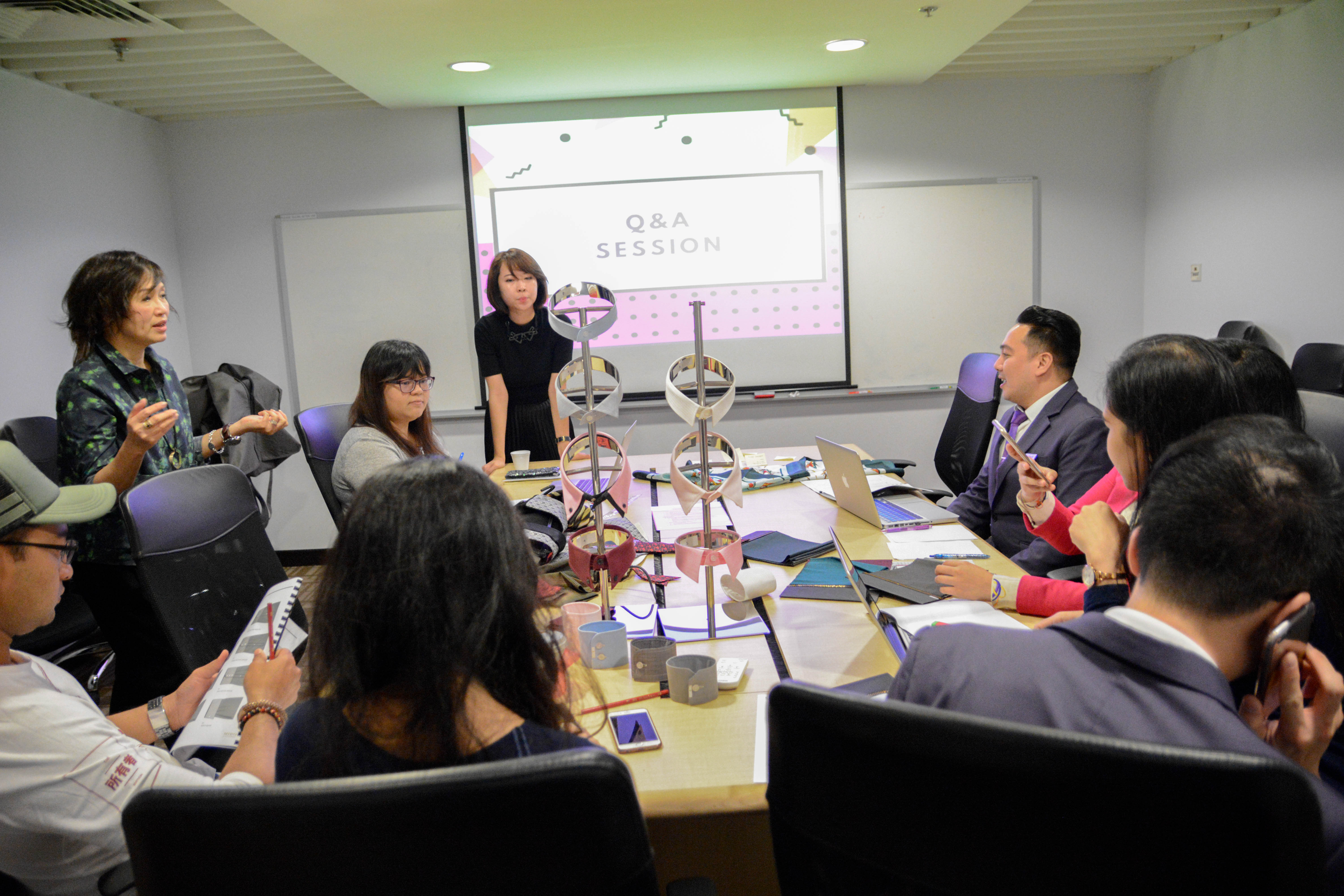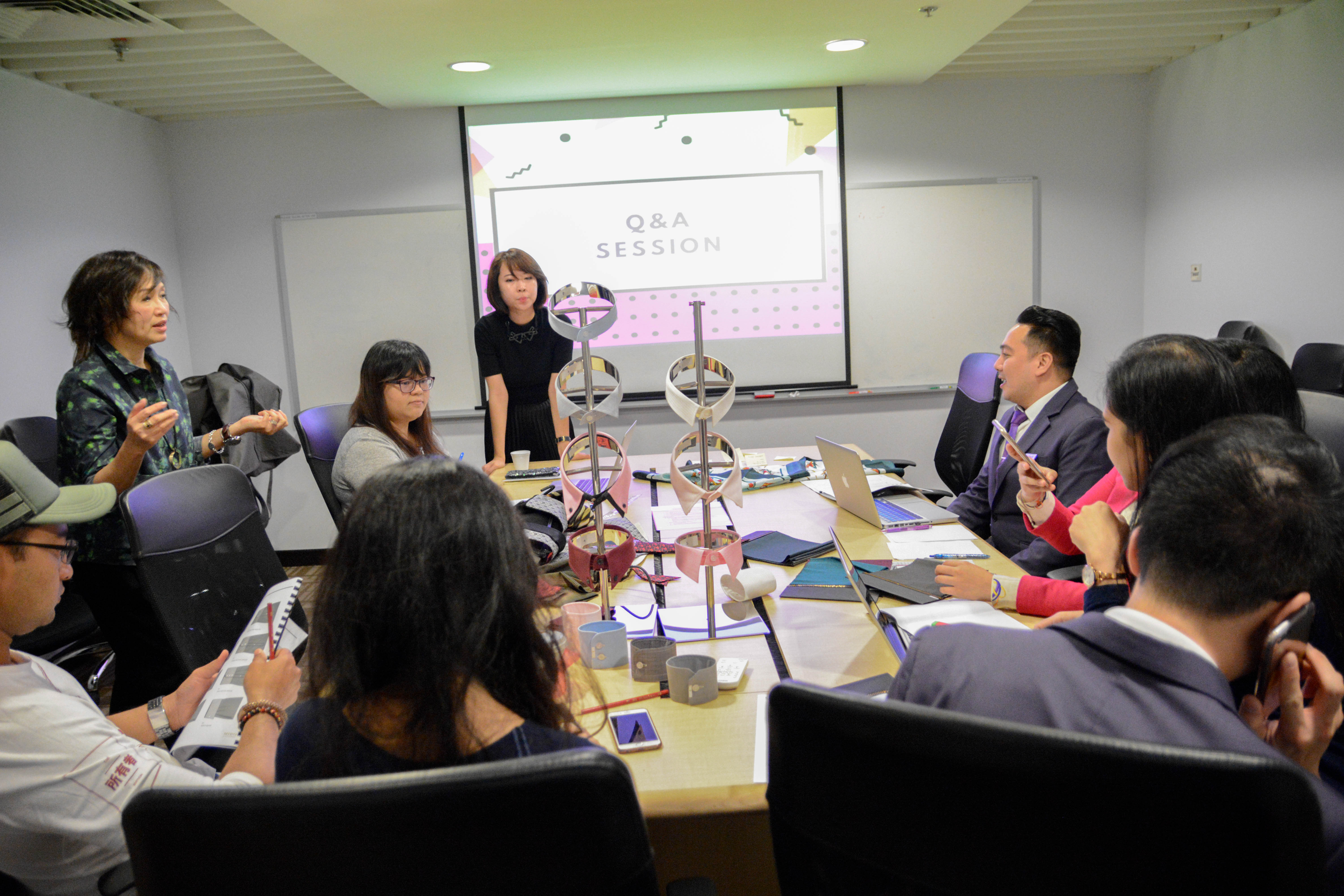 A half-day design workshop was organised for the semi-finalists, where they picked up design techniques
After months of modifying designs, sourcing for materials and producing the prototype, the models proudly strutted down the runway of Crowne Plaza Hotel's Grand Ballroom, impressing the judges, peers and leaders with their considerations for aesthetic appeal and practicality.
The winning team of the Changi Experience Agent Uniform Design Competition
"What's great about this competition is that we get to vote for the uniform designs. This means that we have a say as to which uniform we want to wear to work," said Hairi Bin Harris, the male model from the winning team.
Marguerite added, "We were glad that this competition also created a platform where the CEAs could see the hidden talents of some of their fellow colleagues. I think the friendship and camaraderie that the teams built during the course of the competition would continue to bond them in the years to come."
Visitors to the airport in the next few months will be able to spot the CEAs in their refreshed new look, dressed in the winning uniform design.