How driving in Changi's airside is a different ball game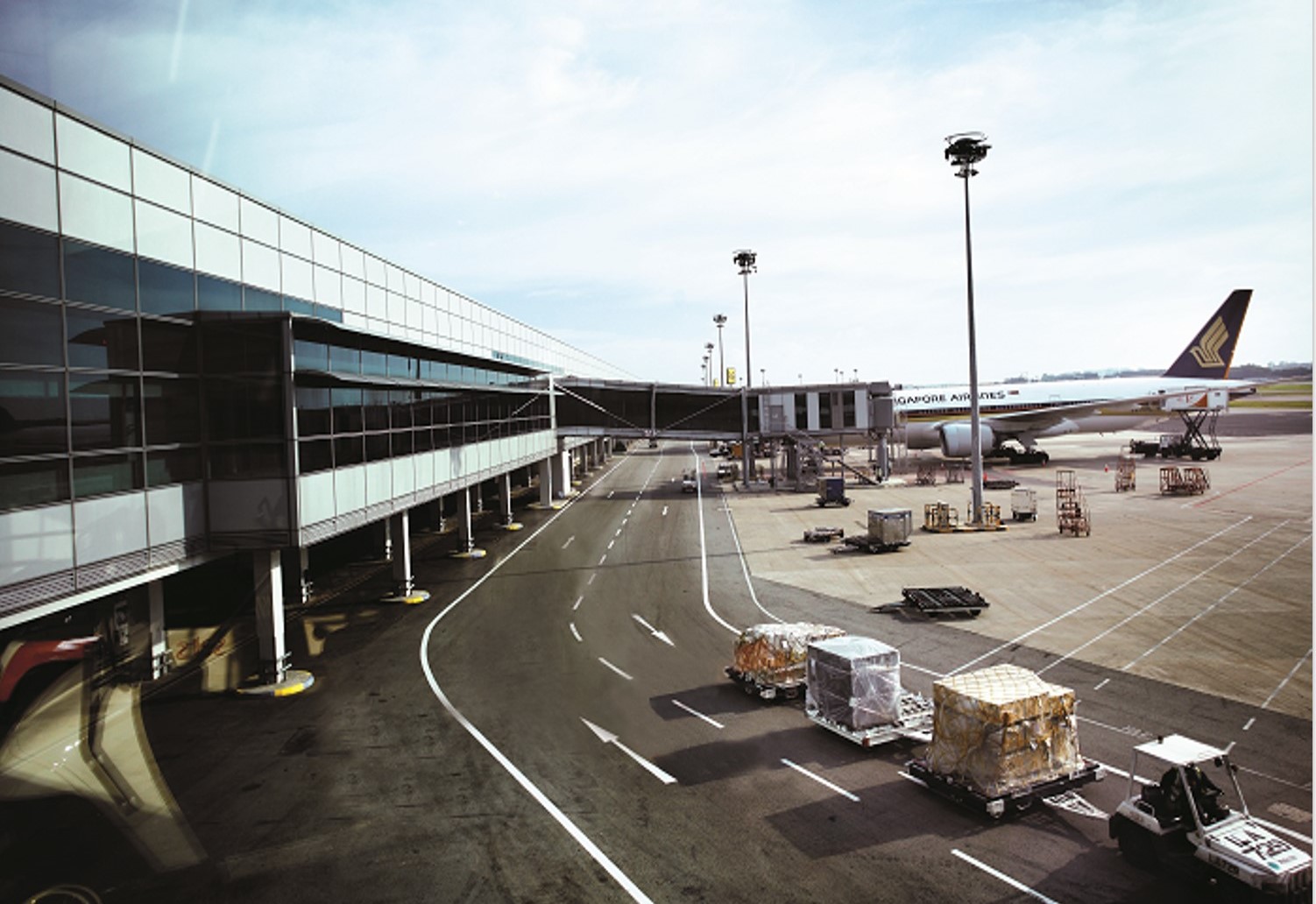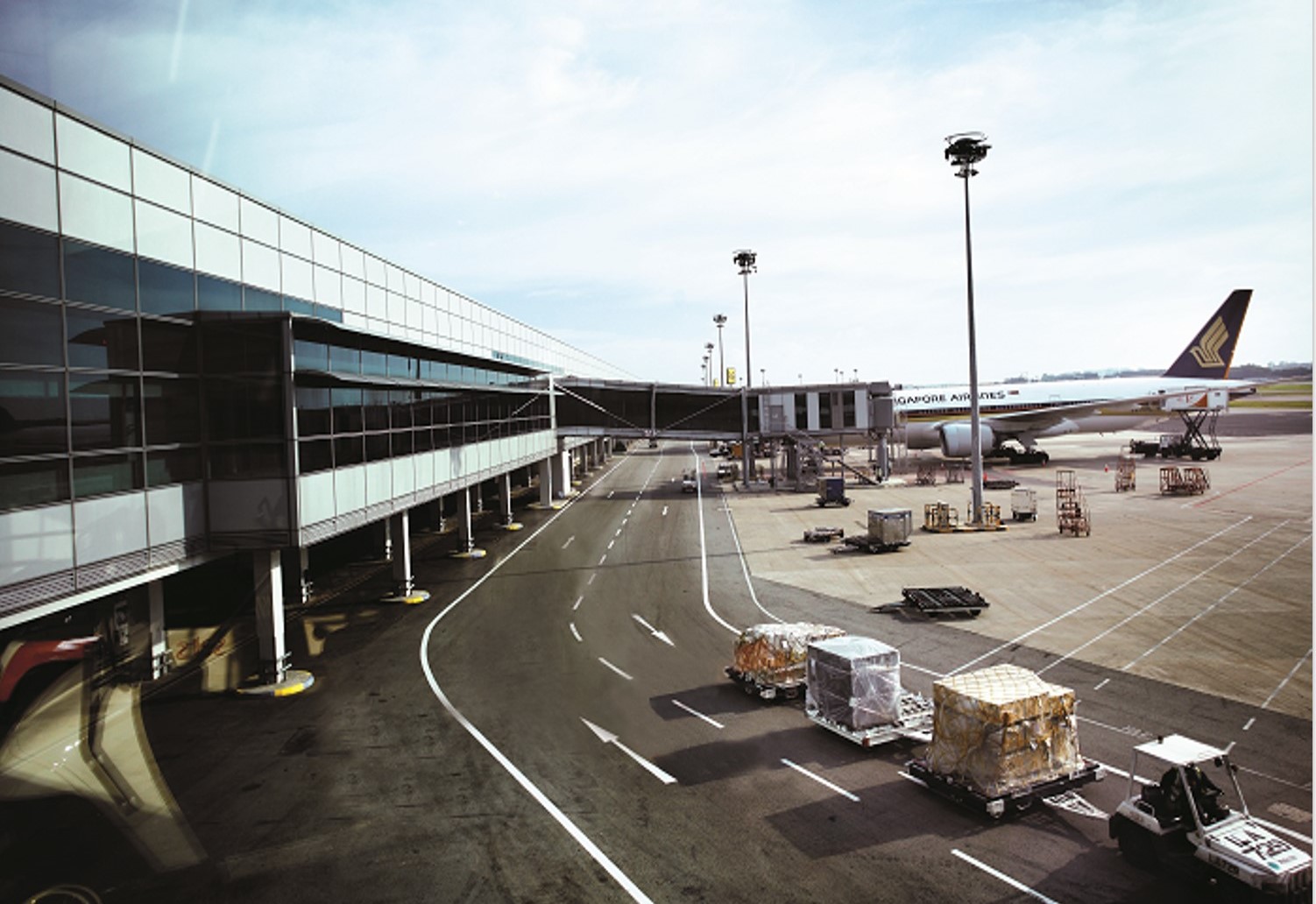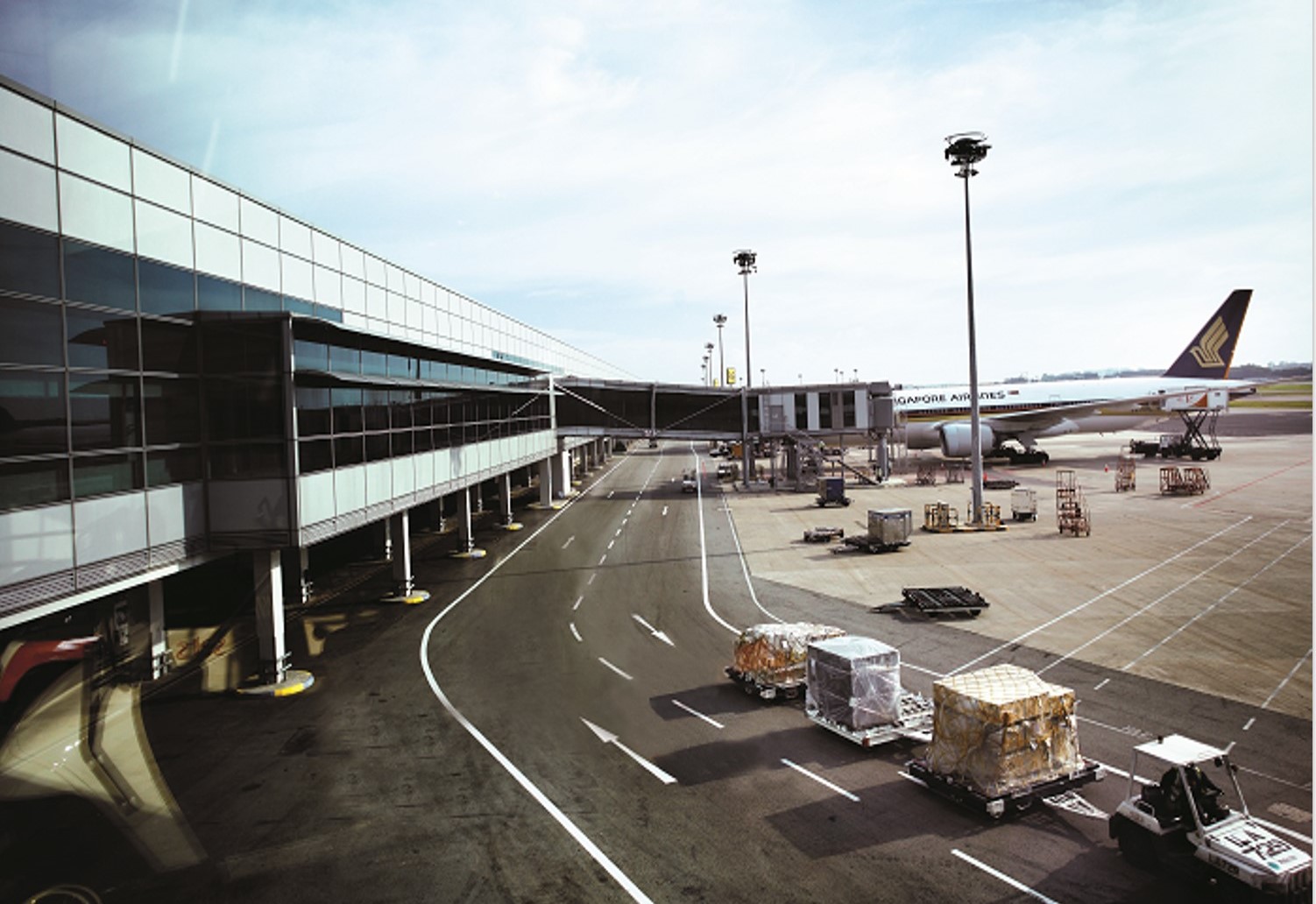 A myriad of activities take place at the airside of Changi Airport, away from the eyes of travellers. Luggage and cargo containers, in-flight meal trucks, engine servicing trucks and tow tugs traverse the tarmac between the planes and the terminals. Vehicles fitted with various special equipment for safety checks on the runways and taxiways, and to keep the airport free of wildlife are driven out further into the airfield for various critical safety tasks.
With all these vehicles constantly moving about the airside roads, ever wondered how it is like to drive or to move around at the airside of Changi Airport?  Driving at the airside, as it turns out, actually involves a much more stringent set of guidelines than driving on the roads of Singapore.
Airside roads at Changi Airport
Unlike the usual public roads, the airside roads in Changi Airport are classified under the Road Traffic and Protected Areas and Protected Places Act. Drivers have to meet a certain set of requirements before they can obtain an Airfield Driving Permit, which allows them to drive in the airside of Changi Airport. Besides holding a valid Singapore Driver's Licence, potential drivers would also need to possess an airport security pass and have no colour vision deficiency. Drivers aged 65 and above would also have to obtain a medical certificate for visual acuity.
Armed with these basic requirements, potential drivers must then pass a theory test to demonstrate their understanding of Airfield Rules, signage and various driving restrictions. The last step would be to pass the airfield driving test, after which drivers will be issued with an Airfield Driving Permit, valid up to two years.
For the majority of us who would never have a chance to drive in Changi's airside, here are five fun facts about driving or vehicles in used in this special area.
1.       Only red or yellow vehicles are allowed to enter runway/taxiways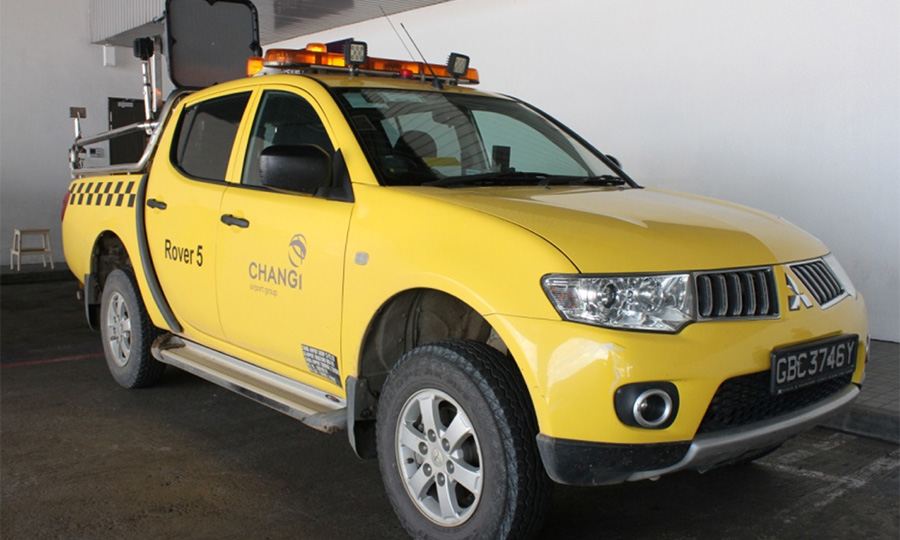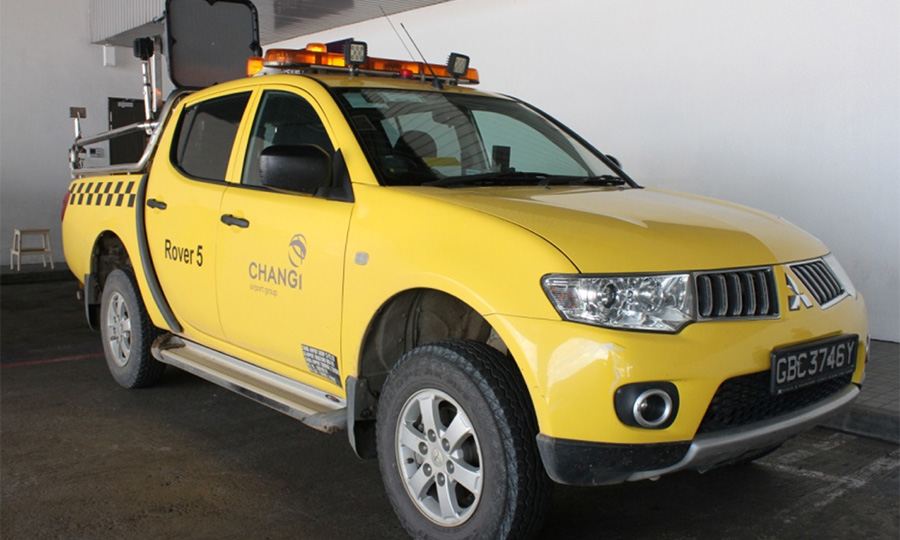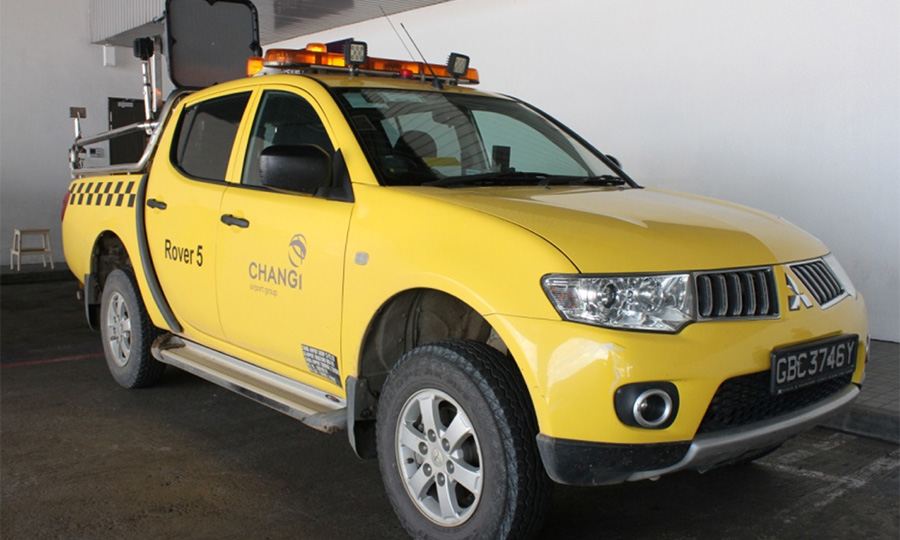 An airside safety rover used for wildlife management.
According to guidelines set by the International Civil Aviation Organisation (ICAO), vehicles and other mobile objects, excluding aircraft, used in runways or taxiways shall be marked by a single conspicuous colour, preferably red or yellowish green for emergency vehicles and yellow for service vehicles.
2.       Drivers experience a RIPPLE every time they enter a runway/ taxiway
To prevent any drivers from driving onto a taxiway or runway by accident, Changi Airport Group (CAG) has installed a Runway Incursion Prevention Pre-warning Locating Equipment (RIPPLE) in all vehicles which are approved to go onto runways and taxiways.
This pre-warning system works by using a Global Positioning System (GPS) to draw a geographic boundary, or geofence, 180 metres from the centre of the runway. Based on the GPS reading, the system will automatically send a visual and audio alert to the driver once his vehicle enters the demarcated area. Similarly, RIPPLE will also alert the driver when the vehicle exits the geofence, improving situational awareness.
3.   Patience is a requirement, not a virtue when driving in the airside
Due to the large size of most airside vehicles, the speed limit at the airside is greatly reduced, to lower chances of accidents. The maximum speed limit in the baggage handling area is 10kmh, and 30kmh in the primary roadway area. These speed limits are much lower than the speed limit on public roads in Singapore, which is 50 to 70kmh.
In addition, most of the airside roads are two-way single lanes, so drivers have to be more patient while driving in the airside and not overtake vehicles unless necessary. Overtaking in the airside can only be done when it is safe and permitted to do so. To ensure strict compliance to airside traffic rules and speed limit, cameras are installed at strategic locations. Airside enforcement teams are also deployed to conduct regular checks.
4.      Vehicles also require permits to enter the airside
Airside vehicle with special half red/green licence plate.

To control the number of vehicles in the airside and to ensure that all vehicles have a valid purpose and are properly equipped, companies need to submit their request purpose and necessary documentation to CAG, before their vehicles can obtain Airside Vehicle Permits. This permit will be checked every time the vehicle crosses the vehicular access control points between Changi's airside and public roads.
Separately, there is a special category of vehicles with half red/green RU license plates. These vehicles can only be used in the airside, and can never be driven out of Changi's Airside control points.
5.      Planes have the right of way at all times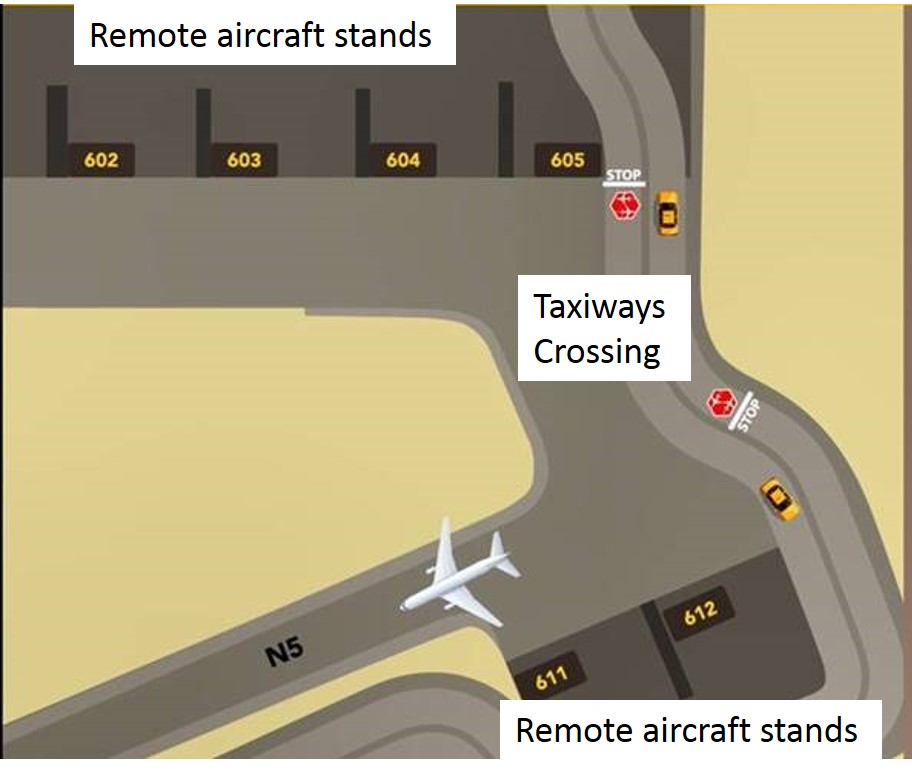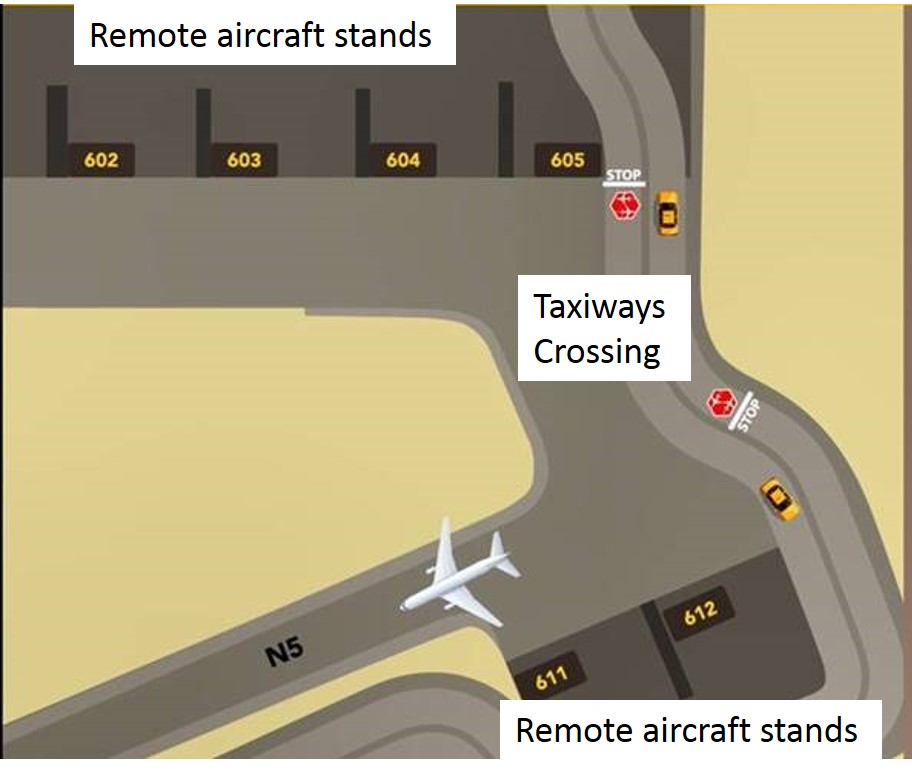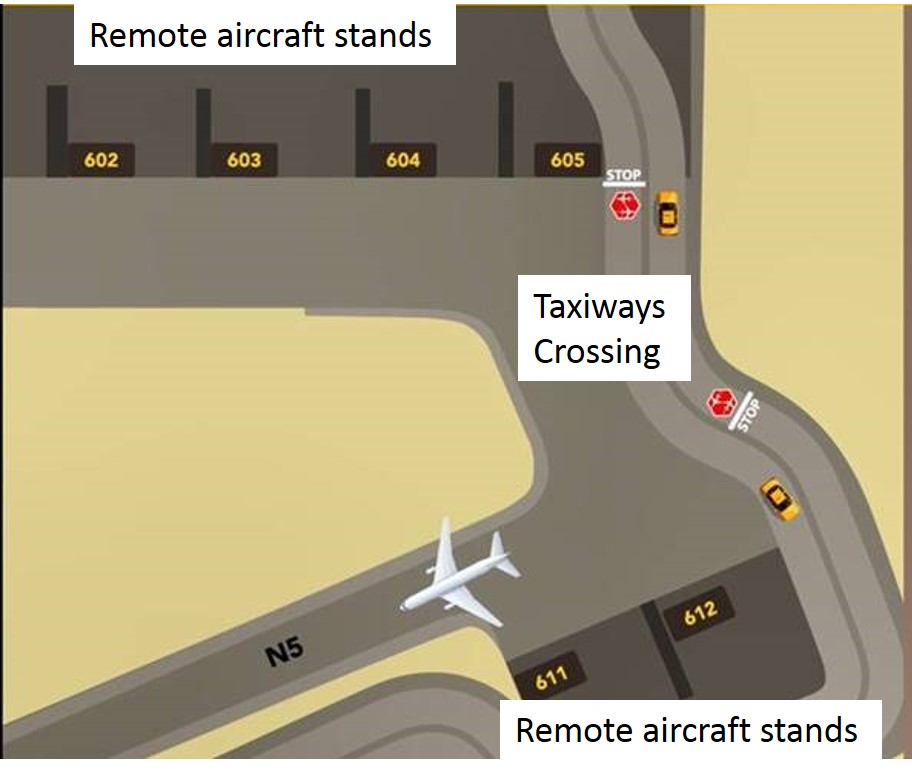 A graphic illustration of one of the taxiways crossing at Changi.
Some roadways in Changi's airside cross taxiways. Known as 'taxiways crossing', these roads are used to access remote aircraft stands situated away from the terminals. The hard and fast rule at the airside is for drivers to give way to aircraft at all times. When there is an aircraft approaching, vehicles should keep a safety distance and wait at the layby area until the aircraft has cleared the area before driving across.
While there seem to be a lot more rules to observe when driving in Changi's airside compared to driving on public roads, such regulations are very important to keep drivers safe at all times in view of the size of the vehicles involved, as well as associated operational risks, and in turn, the impact of any accidents.