A decade of transformation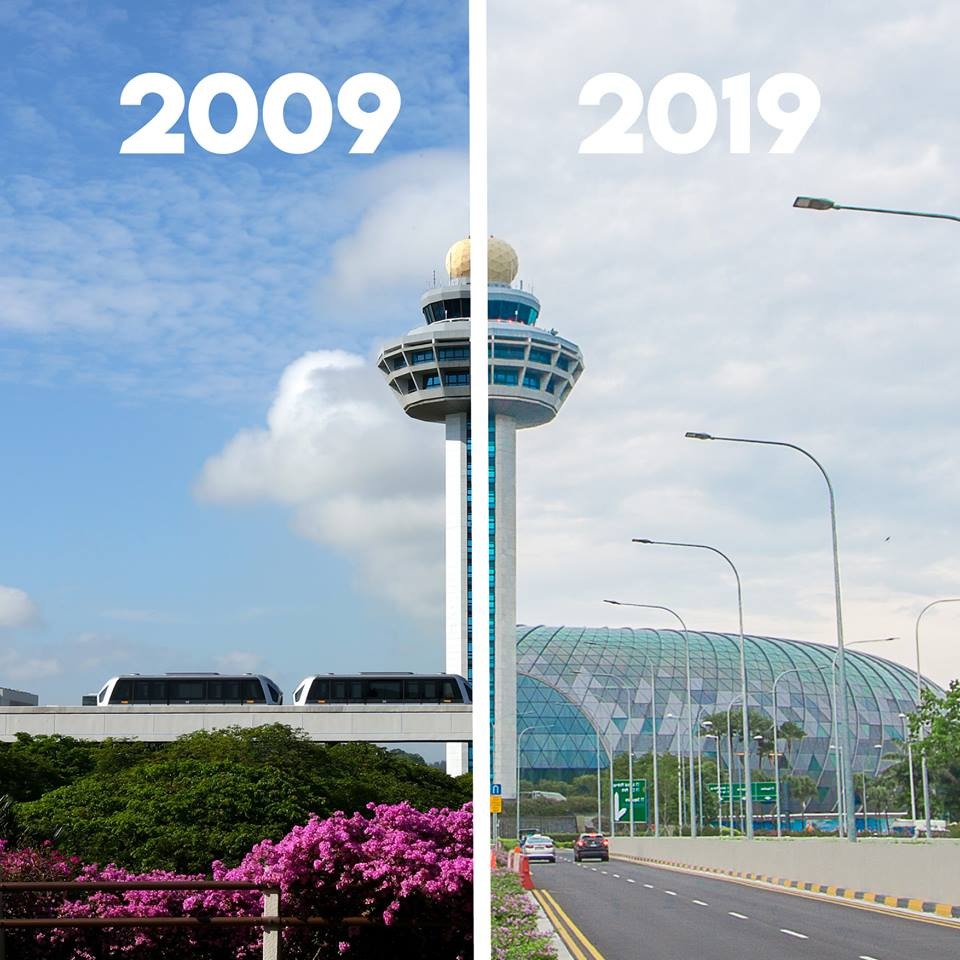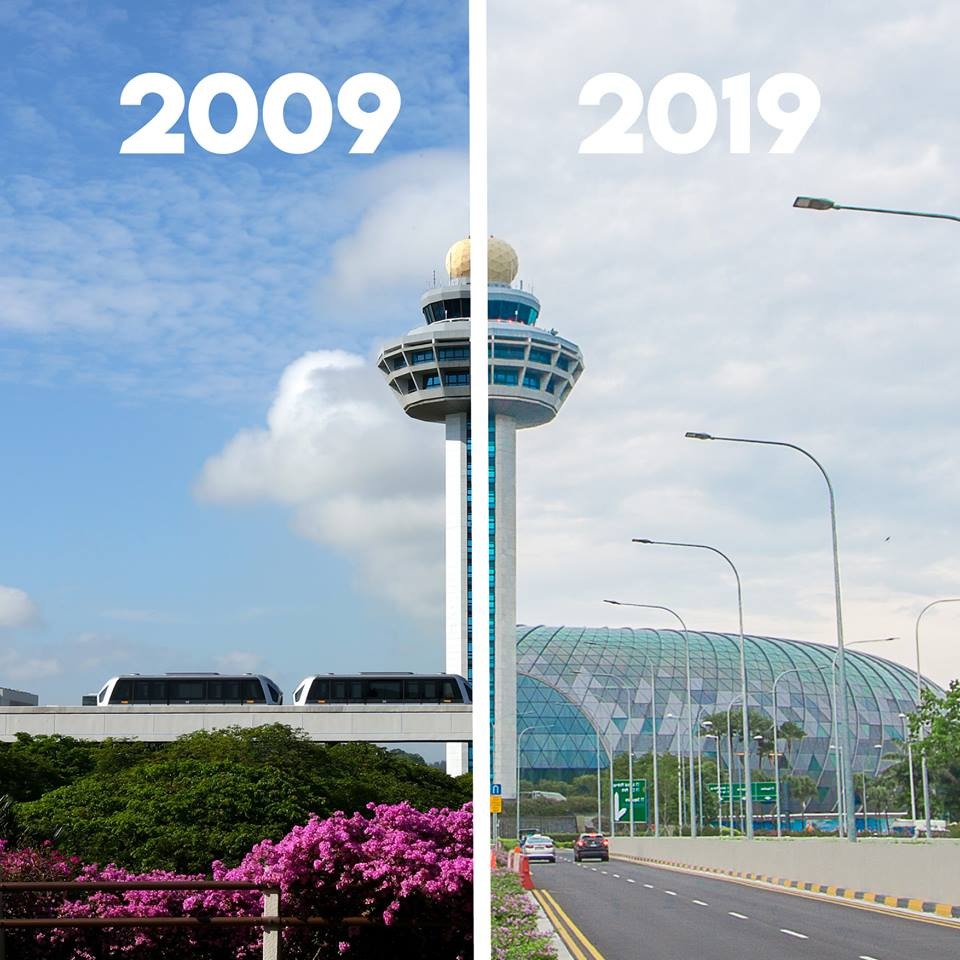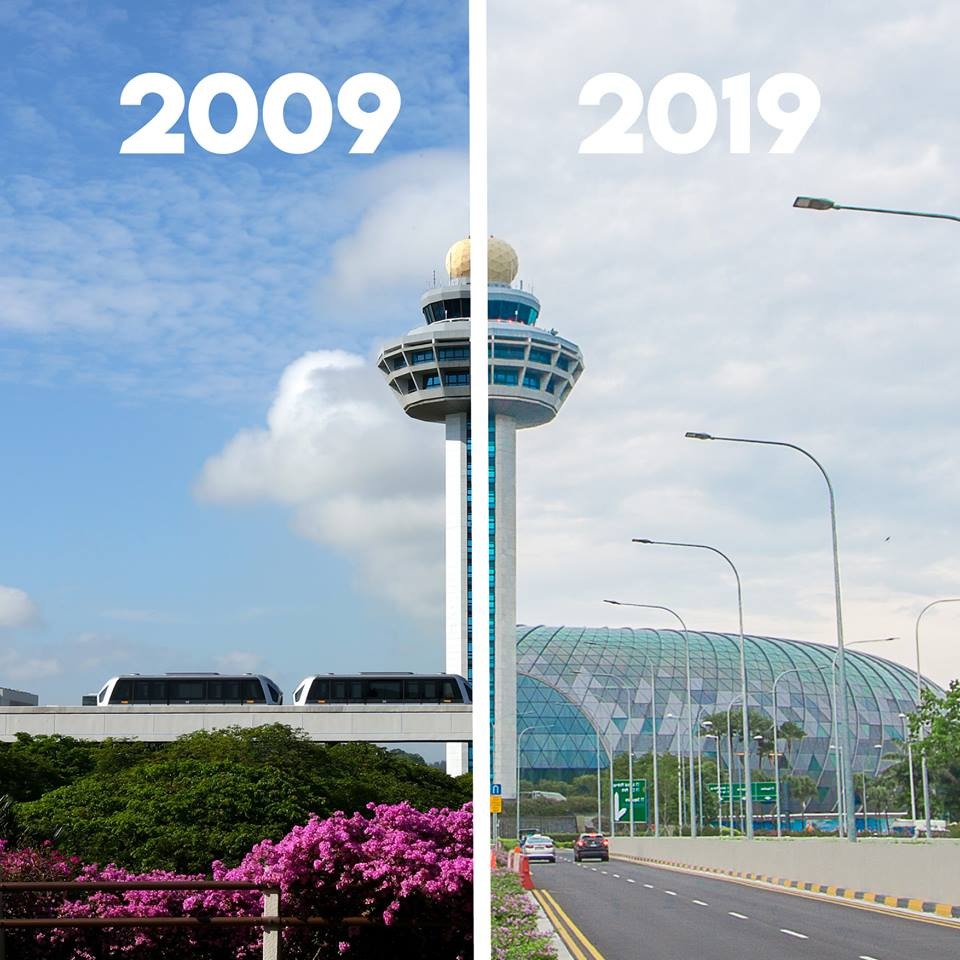 1 July 2009 marked a new beginning in Singapore's aviation landscape when the late Minister Mentor Lee Kuan Yew officially launched Changi Airport Group (CAG). As the company managing Changi Airport, CAG undertakes key functions focusing on airport operations and management, airhub development, commercial activities and Airport Emergency Services. 
Having won 350 awards since the airport opened in 1987, Changi had already built a name for itself. Yet with increasing competition from airports around the region, Changi Airport needed greater flexibility and autonomy to respond and innovate in a rapidly changing aviation environment. 
"We knew we needed to build a whole new relationship with our customers and business partners," said Mr Lee Seow Hiang, Chief Executive Officer of CAG. 
Hence, Changi Airport was corporatised in 2009.
Growing the Air Hub
As a corporation, Changi Airport is able to customise solutions and partnerships with airlines, rather than apply a one-size-fits-all model. Working closely with airlines has enabled Changi to drive air traffic and connectivity. Over the past ten years, Changi Airport has maintained its position as a premier air hub. Passenger movements nearly doubled from 37 million in 2009 to over 65 million in 2018, representing a 6.5% growth annually. Aircraft movements also registered positive growth of 5.4% annually, from 240,000 flights in 2009, to 386,000 flights in 2018. Turning to city links, this almost doubled from 197 in 2009 to 383 in 2018. The growing airport saw new links to emerging markets such as Ethiopia, Fiji and Warsaw, with the number of airlines with flights at Changi increasing by 45% to 123. 
Airfreight movements passed the 2.15 milestone in 2018, growing over 30% during the past decade. The growth is driven by strong partnerships with cargo heavyweights such as FedEx and DHL. FedEx opened its South Pacific Regional Hub at Changi Airport in October 2012 while DHL launched its South Asia Hub in October 2016, boosting Changi Airport's express cargo handling capacity.
Designing the unique Changi Experience

Without an operating budget from the government, the airport was driven by the need to build deeper relationships with its business partners and customers. With greater flexibility to pursue customer-centric initiatives, there was even more emphasis to deliver the unique Changi Experience – one that is personalised, stress-free and positively surprising. 
Hence, themed gardens and art installations such as the 'Enchanted Garden' and 'Kinetic Rain' were introduced to delight passengers on their journey. In October 2013, CAG launched the Changi Experience Agents (now called Changi Experience Ambassadors), a first-of-its-kind initiative where roving customer service officers walk the terminals to engage passengers proactively, transforming the airport experience. 
When Terminal 4 opened in October 2017, Changi Airport redefined air travel with Fast and Seamless Travel (FAST) – a fully automated departure process comprising of a suite of end-to-end self-service options at check-in, bag drop, immigration and boarding, integrating facial recognition technology. 
Within the airport, big strides have been made in bringing airport partners together as ONE Changi, to deliver the best experience to passengers every day.
Redefining travel retail

From bringing shopping and dining options to travellers before their flight to revolutionising travel retail, Changi Airport's retail experience has grown to be so much more. By corporatisation in 2009, Changi Airport was already one of Singapore's largest shopping destination with 230 retail and 110 dining outlets. Today, with Jewel, these numbers have more than doubled, exciting visitors with a plethora of international brands and local offerings across 550 shopping and 250 dining outlets to suit different budgets and tastes. 
Forging strong collaborations with retail partners, CAG excited passengers with duty-free shopping duplexes. In T4, passengers can enjoy seamless duty-free shopping with the integrated Cosmetics & Perfumes and Wines & Spirits stores – a first in Changi Airport. More than part of a transport hub, Changi Airport's T3 Basement 2 was revamped to create a community event atrium called "ST3PS" for the public to enjoy movie screenings, live performances and football matches. 
Beyond an exciting retail mix and variety, CAG has rolled out the Changi Rewards loyalty programme and shopping promotions such as the 'Changi Millionaire', making Changi Airport an exciting, rewarding and vibrant shopping and dining destination. Changi also diversified airport shopping in 2013 as it ventured into the digital realm into with the launch of its online retail portal, iShopChangi – travellers now have a list of over 20,000 products to choose from with the touch of their fingertips.
With close to 600 awards today, including seven consecutive Skytrax World's Best Airport Award, Changi Airport's success has been due in no small part to a strong ONE Changi spirit among the airport community, focused on delivering excellence for passengers, every day. The past ten years have been a decade of achievements, but more importantly, a decade of transformation.