Leveraging technology to enhance aircraft safety through automating real-time reporting of runway surface condition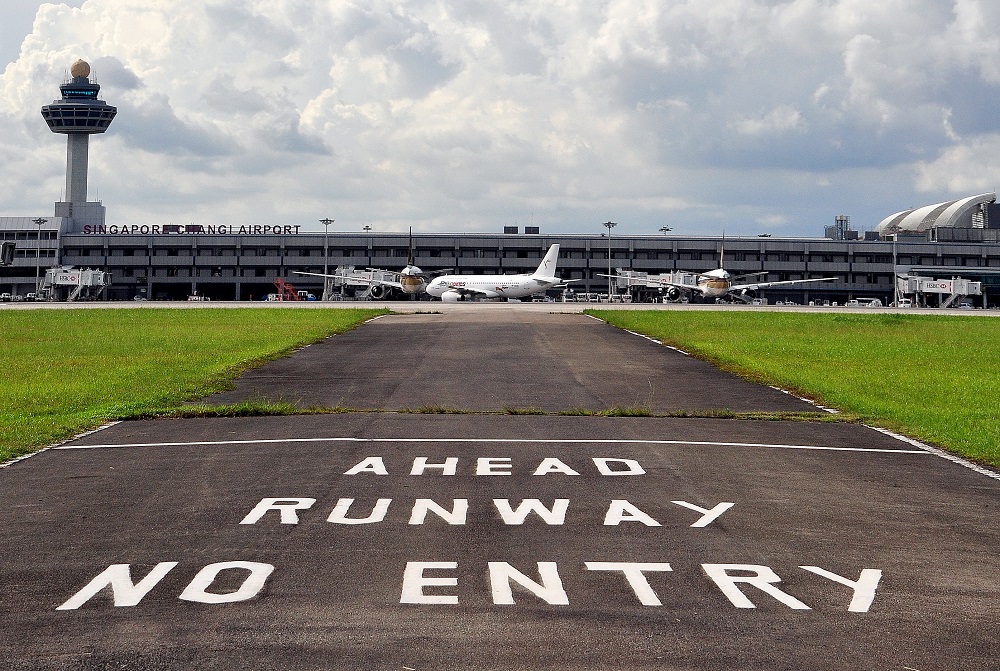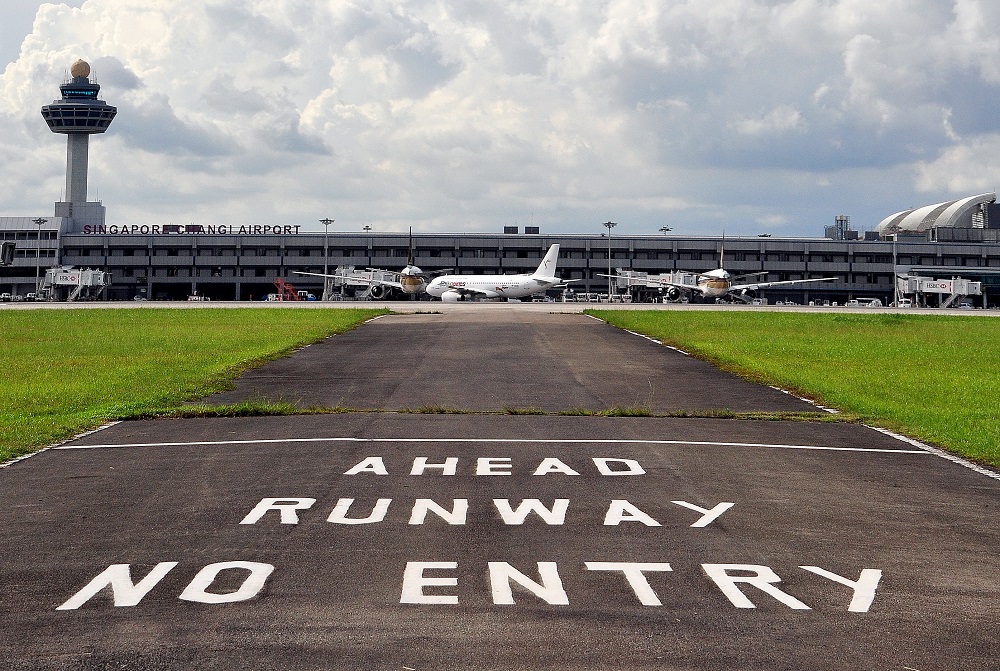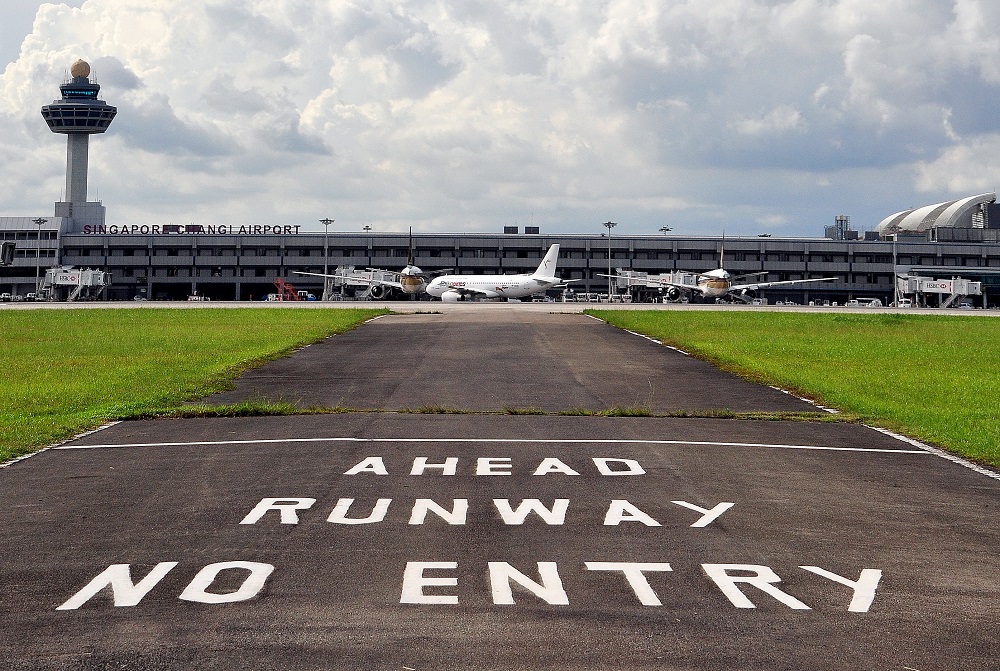 In line with the latest requirements of the International Civil Aviation Organisation (ICAO), Changi Airport has operationalised a new runway condition reporting system which can automatically assess and relay any change in runway surface characteristics to air traffic controllers and pilots in real-time. This involves continuously monitoring and broadcasting the level of running or standing water on the runway surface during wet weather so that air traffic controllers are more aware of environmental factors of operational significance. Pilots can also make use of the information provided to better control aircraft take-off and landing performance.
This added capability is on top of other aerodrome safety features already in place at Changi, such as real-time monitoring and reporting of individual airfield light serviceability status, an intelligent camera-based foreign object detection system that provides 24-by-7 surveillance of the runways for the presence of foreign objects that could threaten aircraft safety, and regular measurements of runway surface friction levels and individual airfield light photometric output by specially-equipped vehicles, some of which are over and beyond ICAO's standards and recommendations.

Under the new ICAO requirement that is mirrored in Singapore's aerodrome safety regulations, airport operators are required to establish systems that would disseminate details of runway surface condition on each third of the runway length in real-time to air traffic controllers and pilots through aeronautical information services channels. Given Singapore's tropical climate, where passing showers are common (sometimes wetting only one part of the 4 km long runways), the most efficient way to adhere to this reporting requirement was to develop an automated assessment and alerting system, as it is not practical for staff to go onto the runway to survey surface conditions physically each time, as the safety and efficiency of runway operations could be compromised.

After an in-depth exploration of available technologies to fulfill this function, Changi Airport Group (CAG), selected an approach that leverages instantaneous rainfall intensity data made available from the Civil Aviation Authority of Singapore's (CAAS) Advance Weather Observing System (AWOS) and digital ground-to-aircraft broadcast capability provided by CAAS' Automated Terminal Information Services (ATIS) to work with mobile Differential Scanning Calorimetry (DSC) sensors offered by a local firm, in partnership with a Finnish instrumentation specialist company, to effect an innovative and integrated solution.

To start, the CAG team first used precision DSC sensors mounted on a vehicle to map the specific levels of running/standing water on different sections of the runway surface under known rainfall intensity conditions (as provided by AWOS). Other factors, such as the level of water on the runway surface vs pavement gradient and surface texture along different sections of each runway was also established. This empirical relationship is then derived and reported to air traffic control and broadcast to pilots automatically once the real-time rainfall intensity is known.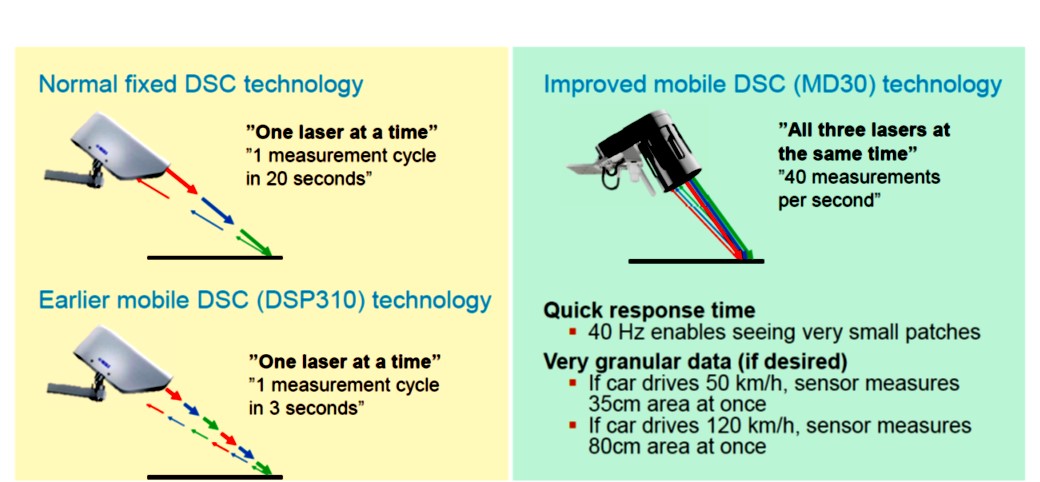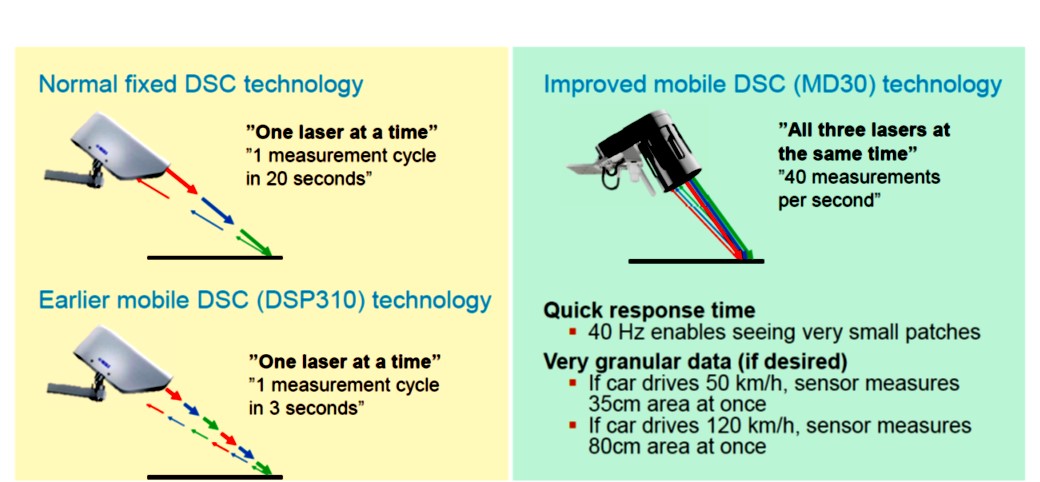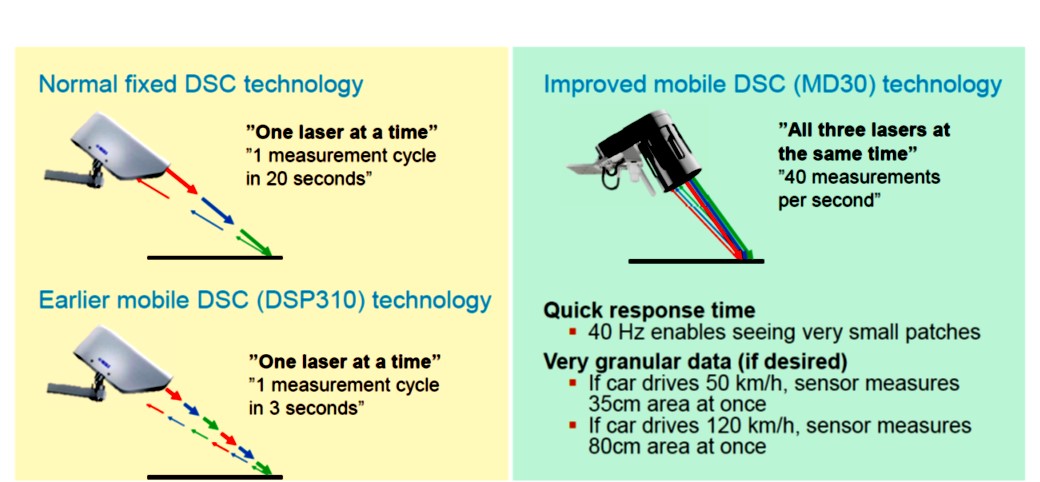 The DSC sensors used direct lasers to measure precise levels of water on the runway surface, to an accuracy of +/-0.2mm (Image credit: Vaisala)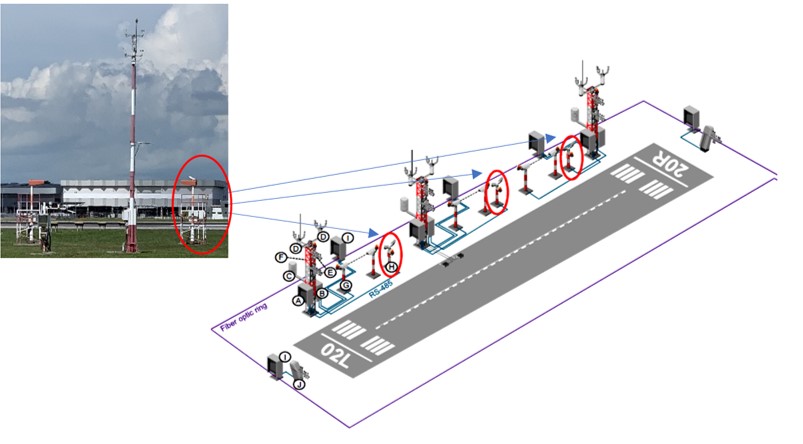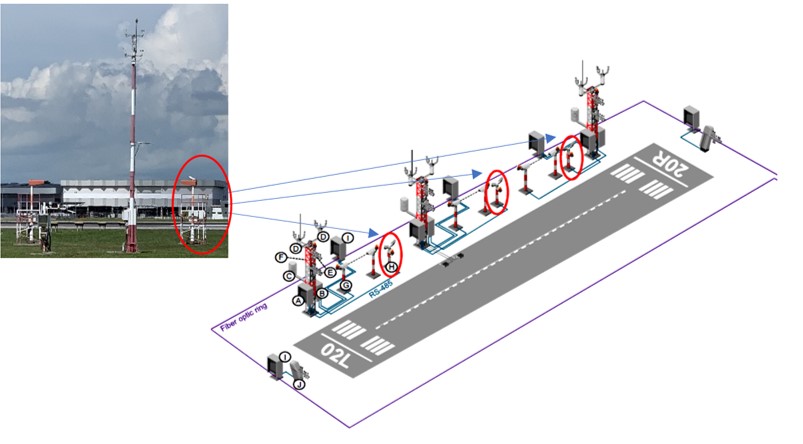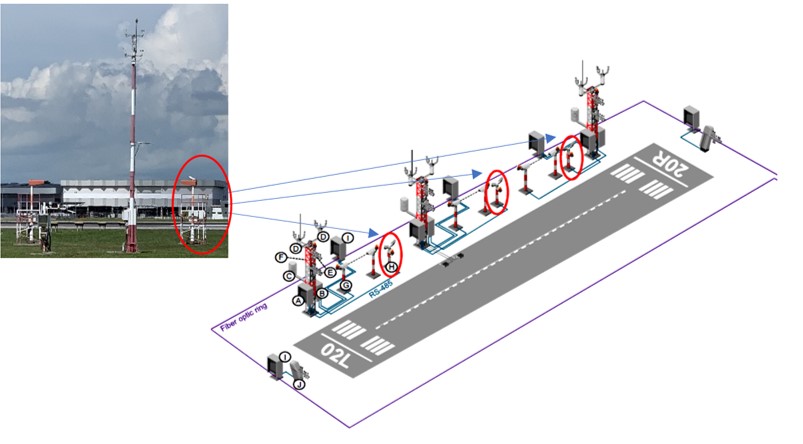 Instantaneous rainfall intensity sensors placed at every one third of the runway measures and report this parameter to the runway condition reporting system in real-time
Calvin Yeung, Manager, Innovation and Process Enhancement, shared, "Changi Airport's response to the challenging new ICAO requirement is made possible through close collaboration between CAG, CAAS and our technology partners, working hand-in-hand to create a unique, technically sound and operationally reliable solution. This new capability enhances the safety of aircraft operations against the backdrop of higher frequencies and intensities of local rainfall brought about by climate change. In recent years, while CAG has already grooved the runways at Changi Airport to reduce the risk of aquaplaning under adverse weather conditions, the new system adds another layer of safety defence, to continue to keep Changi Airport as one of the most advanced and safest airports in the world."