Award winning idea – automating the real-time report of runway surface conditions
Safety is Changi Airport's top priority. The shared goal of the Changi aviation community is for every flight to take-off and land safely.  
To support this important objective, the International Civil Aviation Organisation (ICAO), has implemented a new Global Reporting Format for runway surface conditions in November 2021, to enable flight crews to better assess their plane's take-off and landing performance, through updated information about the runway surface condition at the airport that they will be approaching or departing from.

Under this ICAO requirement, which Singapore has mirrored in its aerodrome safety regulations, the airport operator is required to establish systems that would share details of runway surface condition on each one-third of the runway length to air traffic controllers and pilots without delay, through its aeronautical information services channels.

Given that Singapore is a tropical country, passing showers and moderate to heavy thunderstorms are commonplace. To maintain Changi Airport's safety and efficiency, the air hub needs to ensure its runways continue to operate under all types of weather conditions.  Hence, the most efficient way to adhere to this reporting requirement in our climate was to develop an automated runway condition reporting system.

To achieve this automated system, a joint project team comprising of personnel from the Civil Aviation Authority of Singapore (CAAS) and Changi Airport Group (CAG), came together to collaborate on this project. In CAG, its Engineering & Development cluster worked closely with their Airside Operations counterparts to tackle operational and technical requirements, while over in CAAS, various teams including Aeronautical Telecommunications & Engineering, Air Traffic Services, Air Navigation Services, and Aerodromes Regulatory Divisions helped to interface the existing data capabilities of various CAAS systems and integrate the data exchange. Workflow processes and SOPs had to be redesigned as well, to ensure smooth implementation.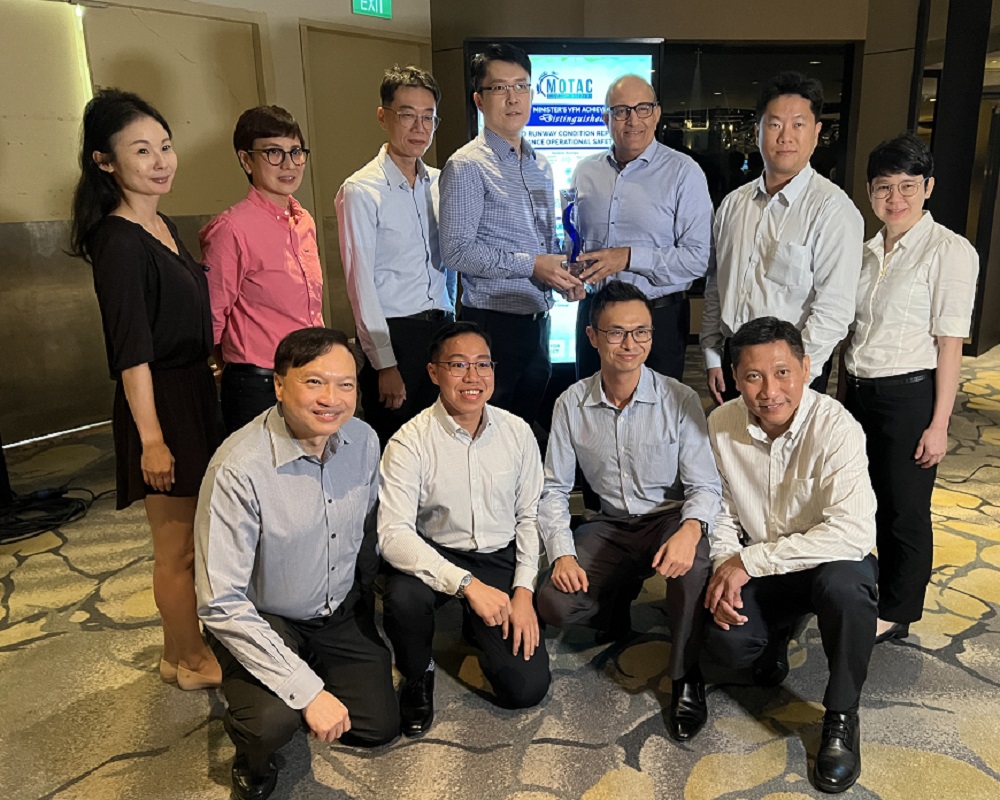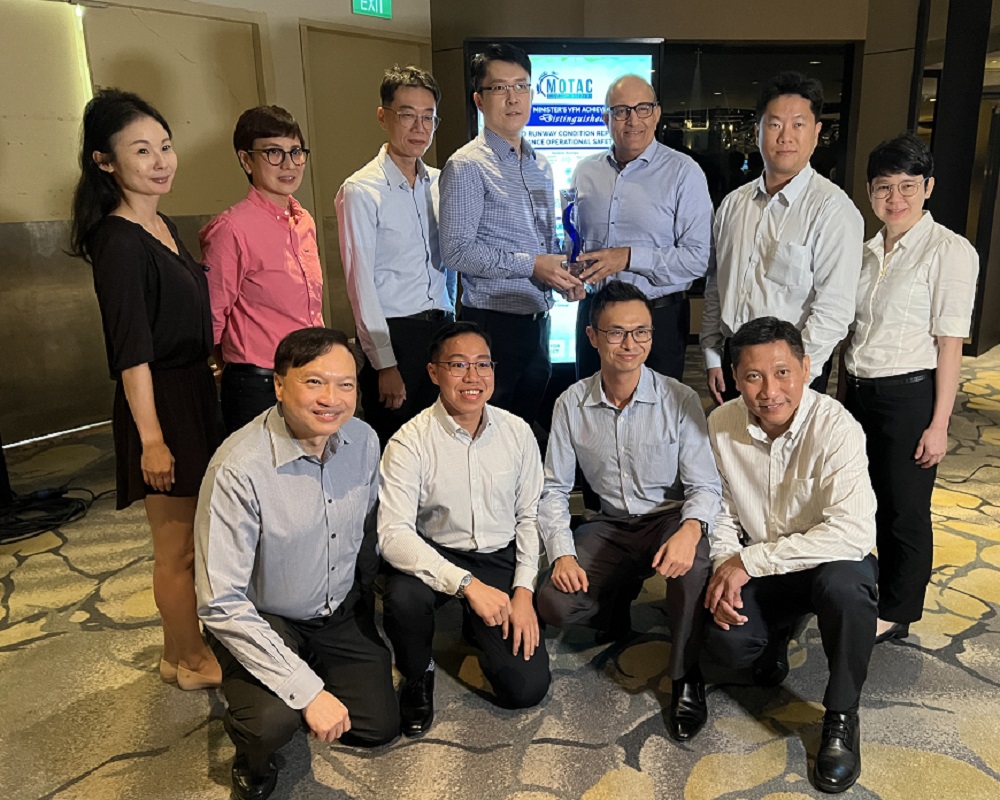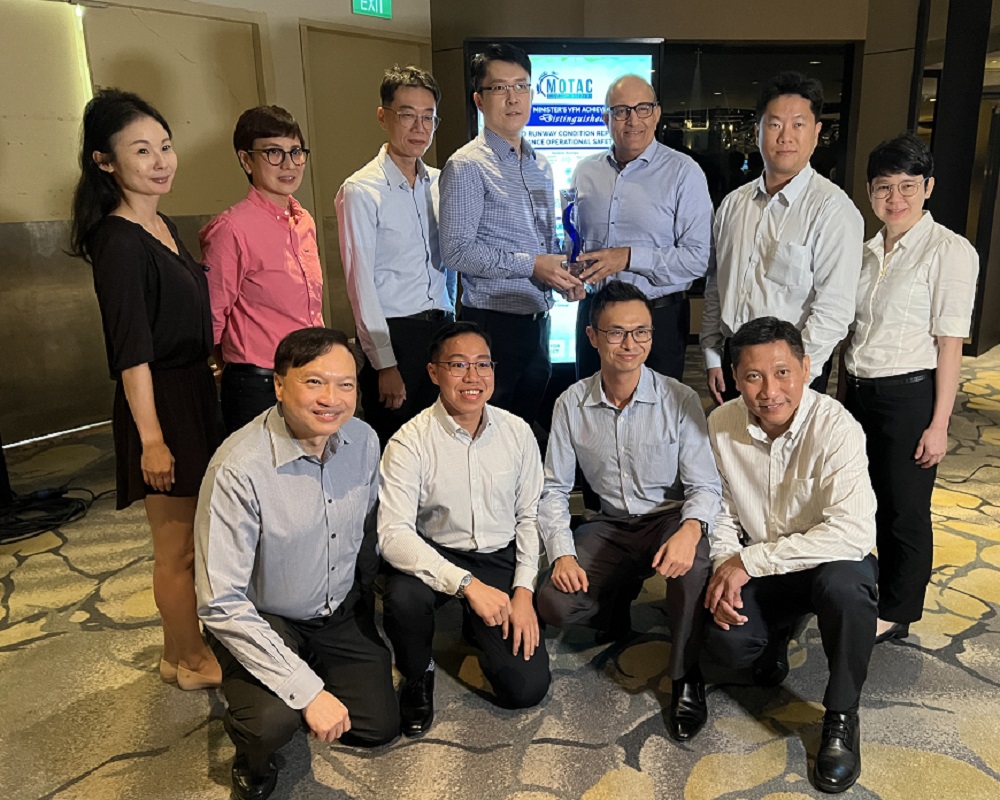 The cross-functional project team from CAAS and CAG receiving the award from Minister Iswaran at the MOT Minister's Value-for-Money Award ceremony held on 24 March 2023
For the successful implementation of this automated system, which helped to greatly improve the productivity of this runway reporting requirement, the project received the Minister of Transport's Value-For-Money Achievement Award, an annual award given out by the Minister to recognise projects that generate significant dollar savings and benefits, based on the key criteria of project effectiveness, smoothness of implementation, as well as having created significant impact as it has advanced value-for-money thinking and culture-building in the organisation.
Going forward, the team is exploring possible areas for improvement, to bring the system to the next level, such as enhancing the system to enable further streamlining of the automated reporting process. 

At the end of the day, CAG's main aim is to continue to keep Changi Airport as one of the most advanced and safest airports in the world.