Behind the Scenes: Changi's Cargo Operations
With more than 2 million tonnes of airfreight registered throughout last year, Changi Airport handles an average of over 5,800 tonnes of airfreight every day. Ever wondered how that large volume of cargo gets transported in and out of Changi?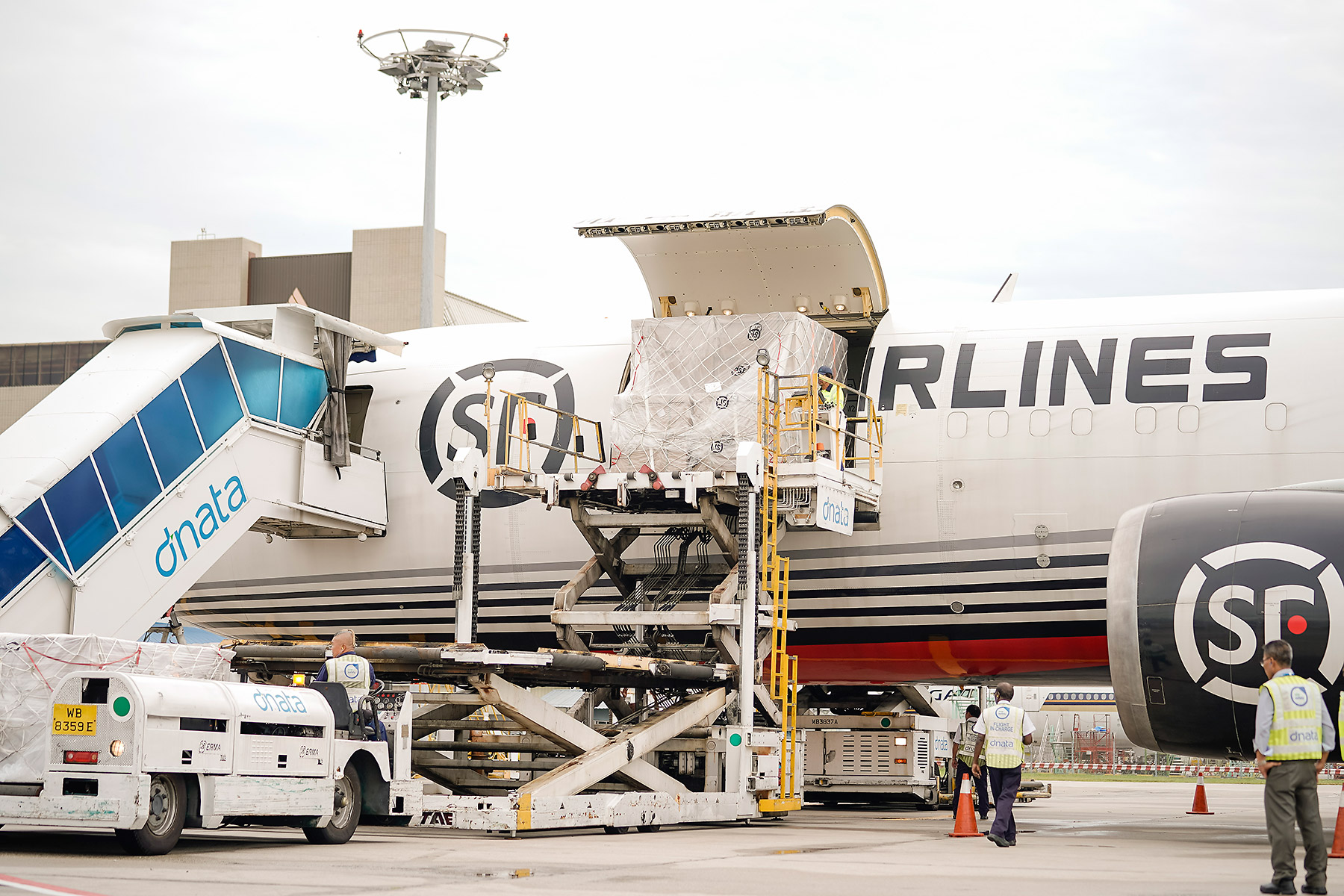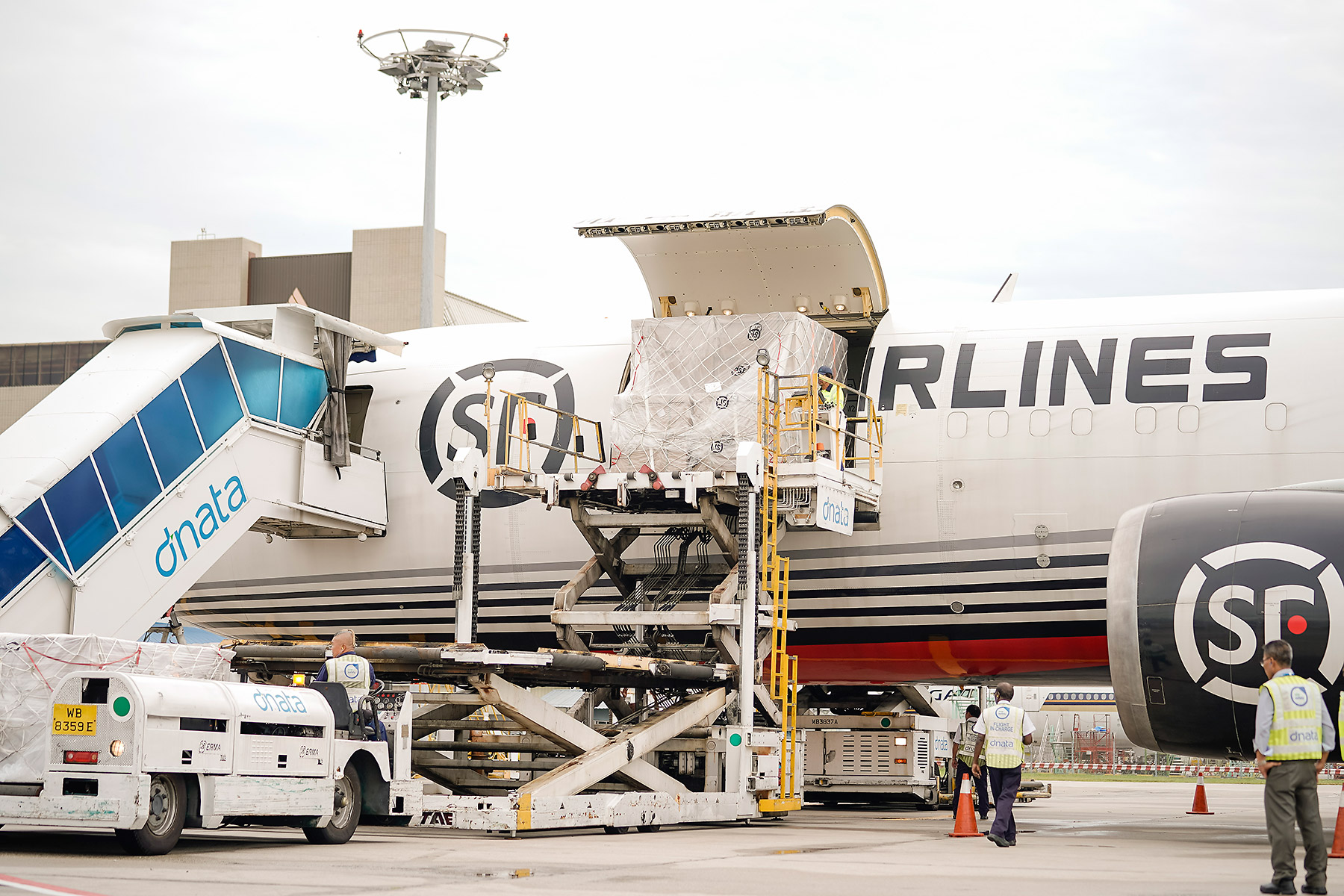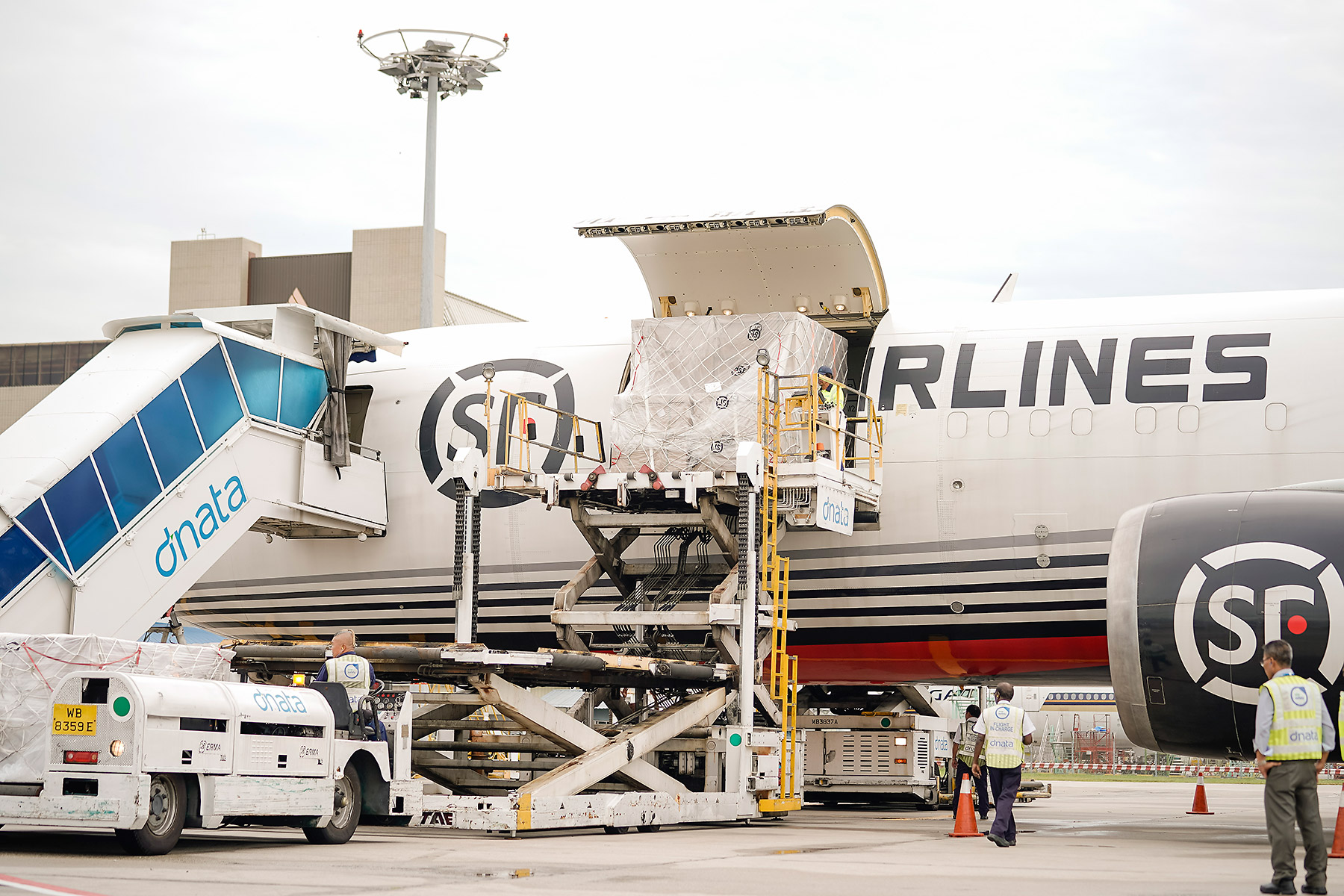 Cargo getting loaded onto a cargo plane at Changi
Changi Airport Group works with its many experienced partners, such as dnata Singapore, one of two ground handling agents at the airport.
Many different types of goods are transported by air, primarily via cargo planes or using the belly hold of commercial aircraft. These goods range from consumer products such as garments, watches and smartphones, to live animals such as race horses and animals transferred between zoos. Sometimes, large cargo such as helicopters and cars are also transported by air, including various F1 equipment used in the Singapore Grand Prix held in September last year.
As air connectivity increases, there is growing demand for various kinds of goods all over the world. Demand to deliver time and temperature sensitive cargo in the shortest time possible is also on the rise.
At Changi, various facilities operated by the ground handling agent provide such a service.
State-of-the-art cargo handling facility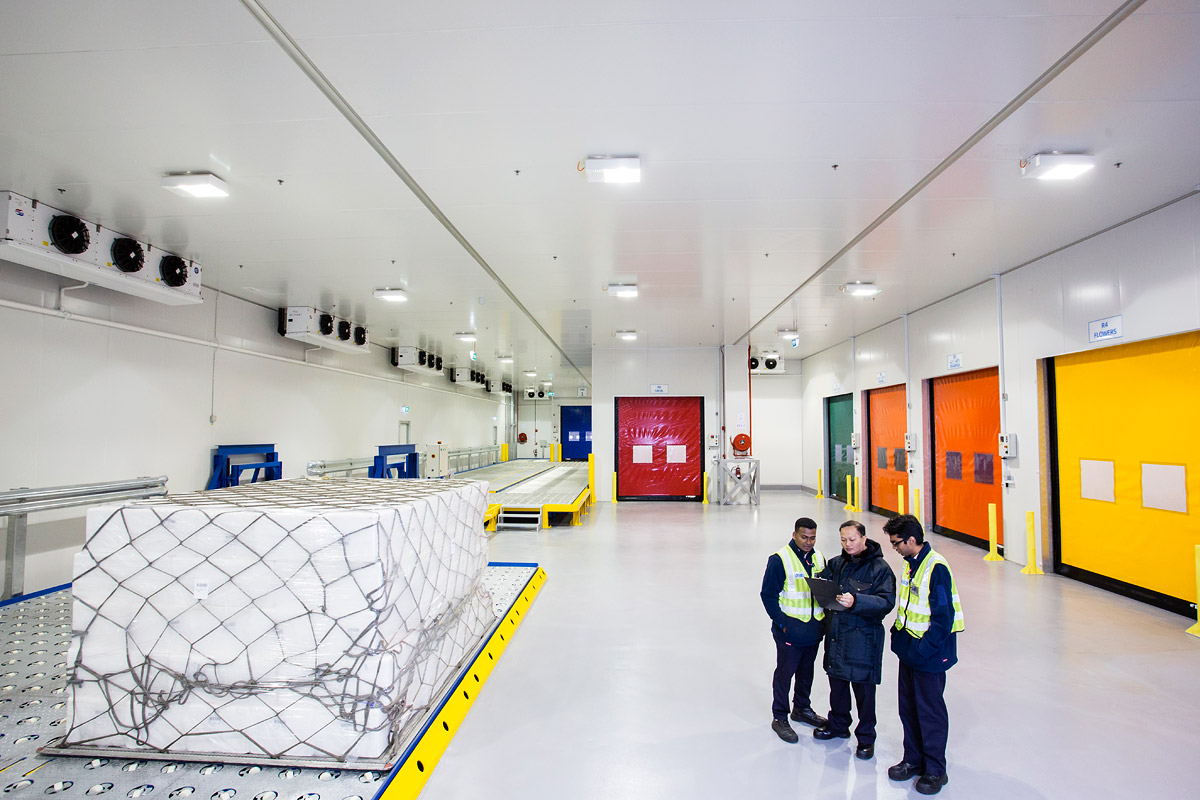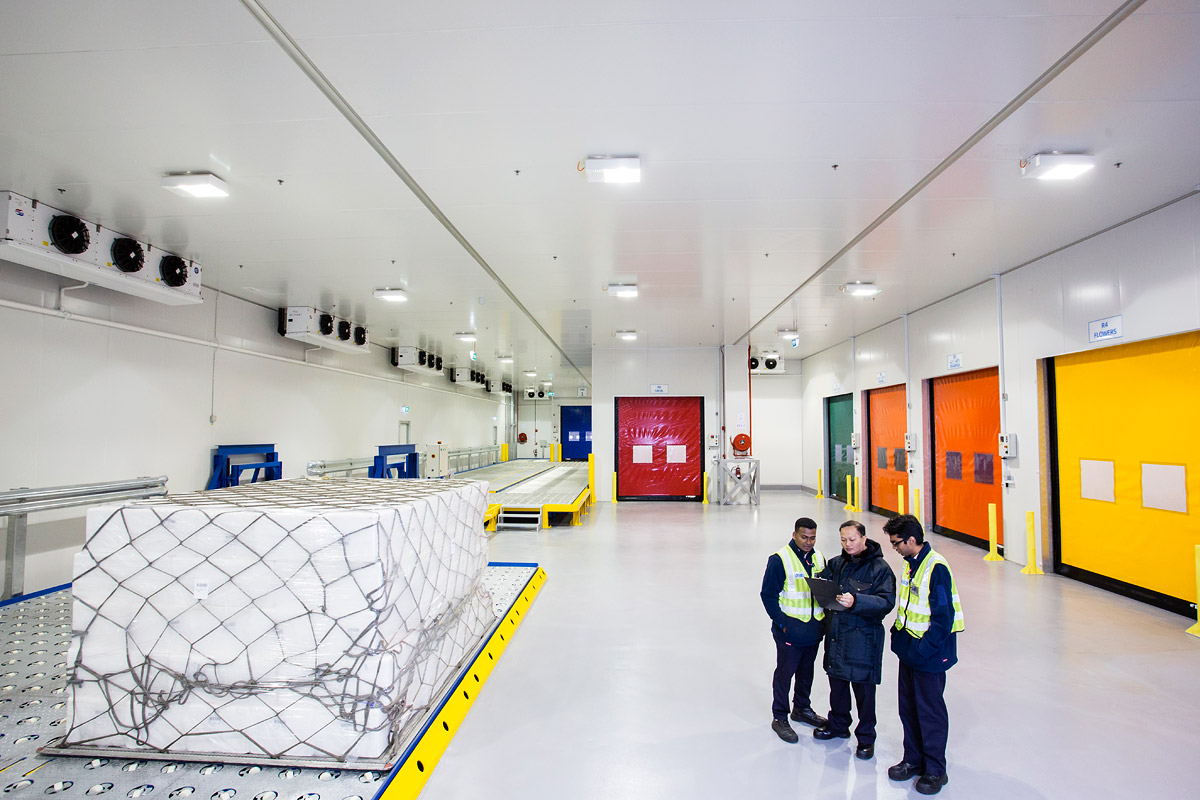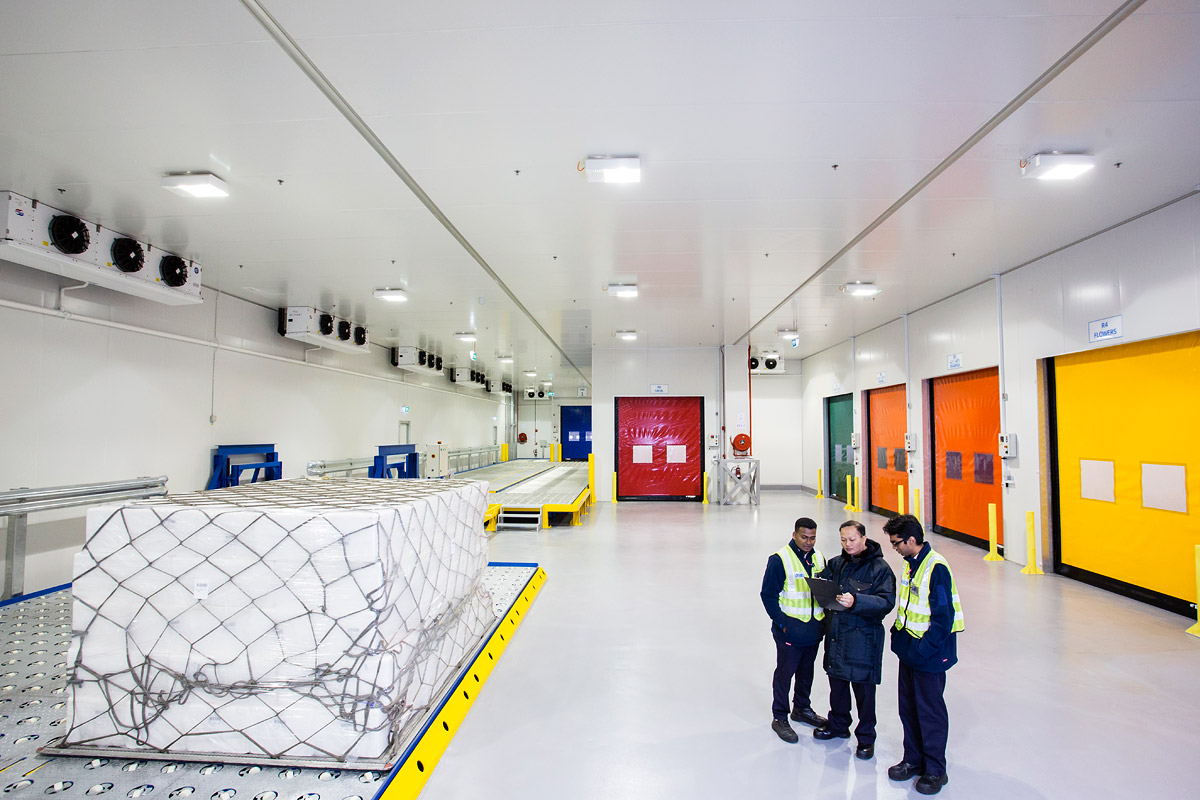 Inside Coolchain: dnata Singapore's perishable and pharmaceutical cargo terminal
Coolchain, dnata Singapore's perishable and pharmaceutical cargo terminal, is designed to handle high-value perishable items. The 1,400 sqm facility sits next to dnata Singapore's general airfreight terminal in the Changi Airfreight Centre and has since increased Changi Airport's perishable handling capacity by 75,000 tonnes a year.
The state-of-the-art facility leverages the latest technology to control and monitor the temperature of each shipment in real time. Upon arrival, cargo such as meat, flowers and pharmaceuticals are stored in individual product holding rooms to prevent any cross-contamination. There is a separate room specifically used to store halal food products.
Each room is built with alarm systems to trigger alerts and minimise any risk of loss of quality of the goods handled, due to temperature changes exceeding the set range. This allows the facility to handle fresh food products such as beef and lamb from Australia, seafood from Indonesia, and temperature sensitive products such as medicines and vaccines.
With Chinese New Year approaching, the airport generally sees a higher traffic of pork products during this festive season. For e.g, chilled pork which typically requires a storage environment of 0 to 4 degrees Celsius. This information comes in before its arrival and preparations are made to properly handle and store these products the moment they are discharged from the aircraft. Quality checks such as the temperature upon arrival, the condition of its packaging, as well as storage temperature, will be made.
In addition, the facility uses a web-based monitoring system, so all consignments within the facility can be tracked at all times. Once a shipment is ready for delivery, it will be transported to a temperature-controlled truck docking area. This ensures that the cargo is kept at its required temperature from end-to-end.
Other temperature-sensitive cargo that requires proper handling include medicines and vaccines. These are life-saving products which will lose their potency and effectiveness if exposed to undesirable temperature ranges for an extended period.
Hence, Changi Airport has supported dnata Singapore in attaining the IATA Center of Excellence for Independent Validators for Pharmaceutical Logistics (CEIV Pharma). The certification ensures pharmaceutical products are handled according to the highest standards.
In addition, dnata Singapore is also a strategic member of the Pharma@Changi initiative, which gathers local CEIV Pharma-certified companies to discuss best practices, assess new and emerging pharmaceutical logistics trends and technologies, as well as implement pilot projects.
Through working with our experienced partners, Changi Airport continues to enhance its abilities in handling a wide variety of cargo, boosting Changi's capability as a trusted and reliable air cargo hub in the region.