Travelling through an airport can be a stressful experience for any passenger, especially seniors, passengers with special needs, and travellers with reduced mobility.
The unfamiliar places, along with any physical or mental impediment, can make it difficult for these passengers to navigate the airport without assistance. Hence, apart from ensuring accessibility in the airport infrastructure, it is vital for airport staff to be equipped with the skills and expertise to assist passengers and visitors effectively.
To do so, Changi Airport Group (CAG) works with its various airport partners to create a more inclusive environment at Changi.
Learning Through First-hand Experiences
Through training programmes and experiential workshops organised with subject-matter experts, airport staff members learnt ways to assist all guests and make their airport visits more pleasant.
In one of the workshops, CAG partnered Metta School, a special education school in Singapore, to share experiences with frontline staff members the challenges faced by individuals with autism. The workshop "Understanding Autism – The World from a Different Perspective" was conducted by experiences caregivers and participants included staff from CAG, Shilla Travel Retail and Certis CISCO. 
Participants were then asked to partner with a Metta School student and guide them through social situations like purchasing meals at a coffeeshop or shopping for groceries at the supermarket. These activities allowed the airport staff members to get a first-hand experience of interacting with individuals with special needs. This enabled them to better understand their needs and how they could better care for such individuals in their respective roles.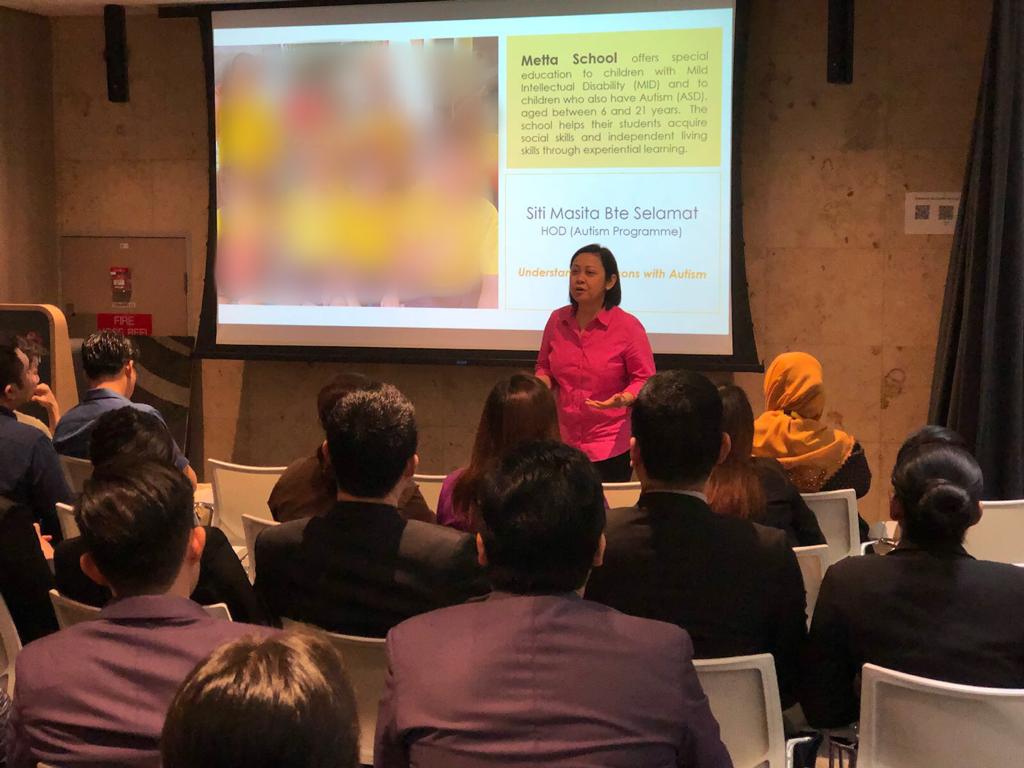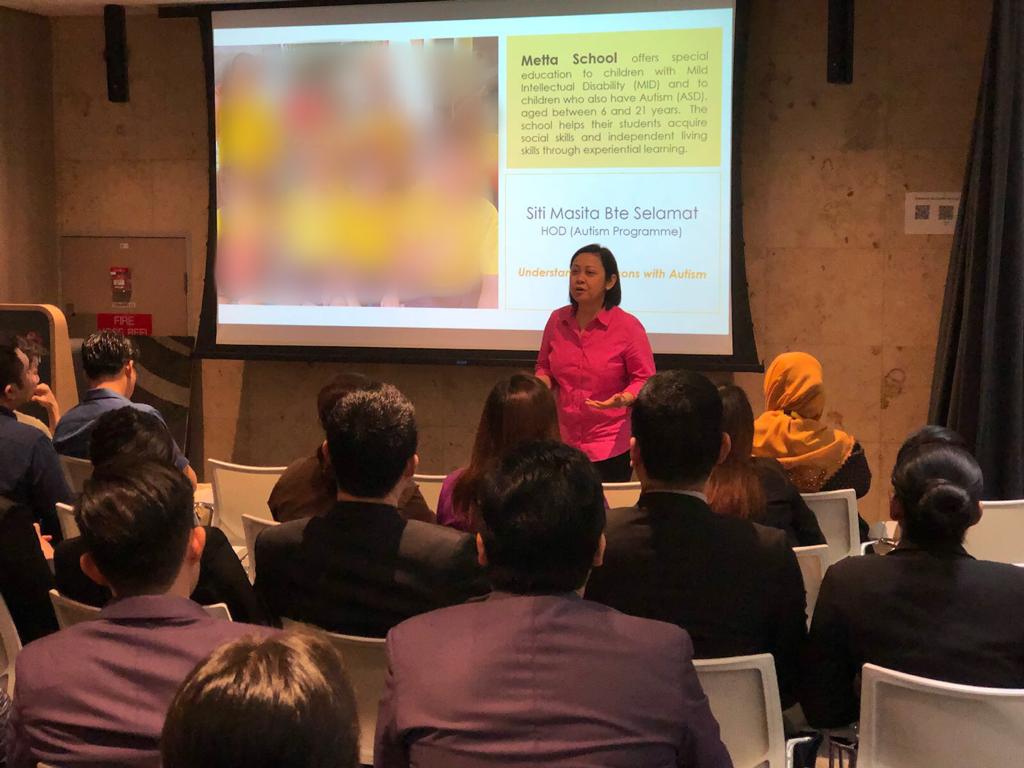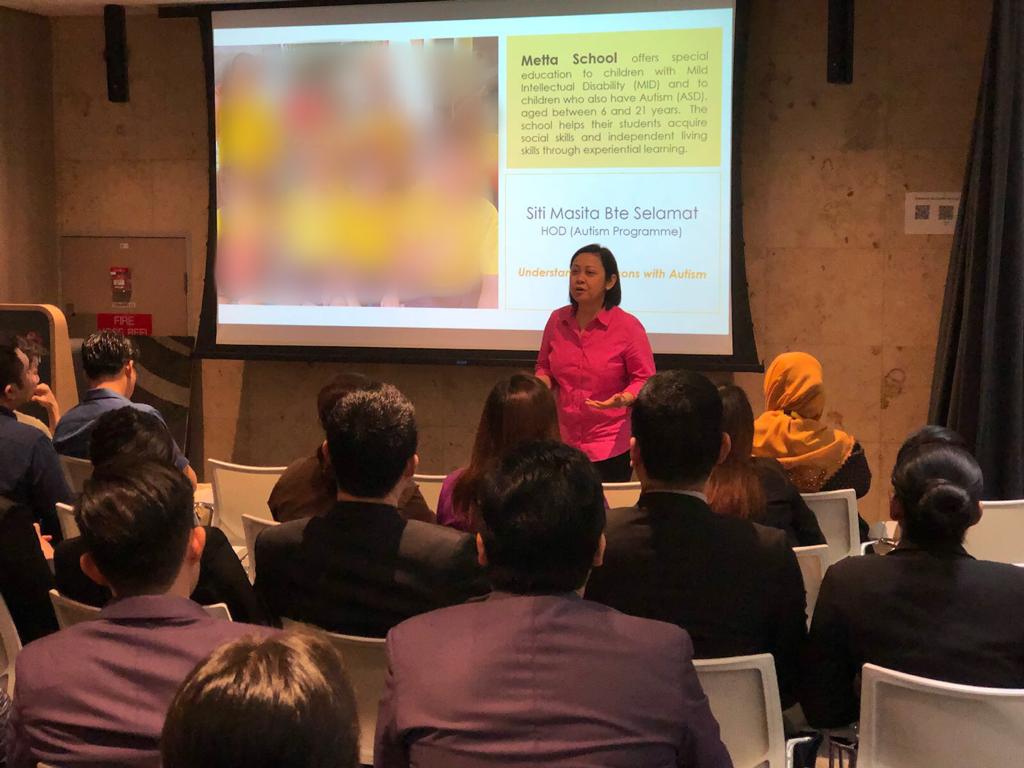 Staff attending a workshop conducted by Metta School
Applying Smart Technologies, Improving Passenger Mobility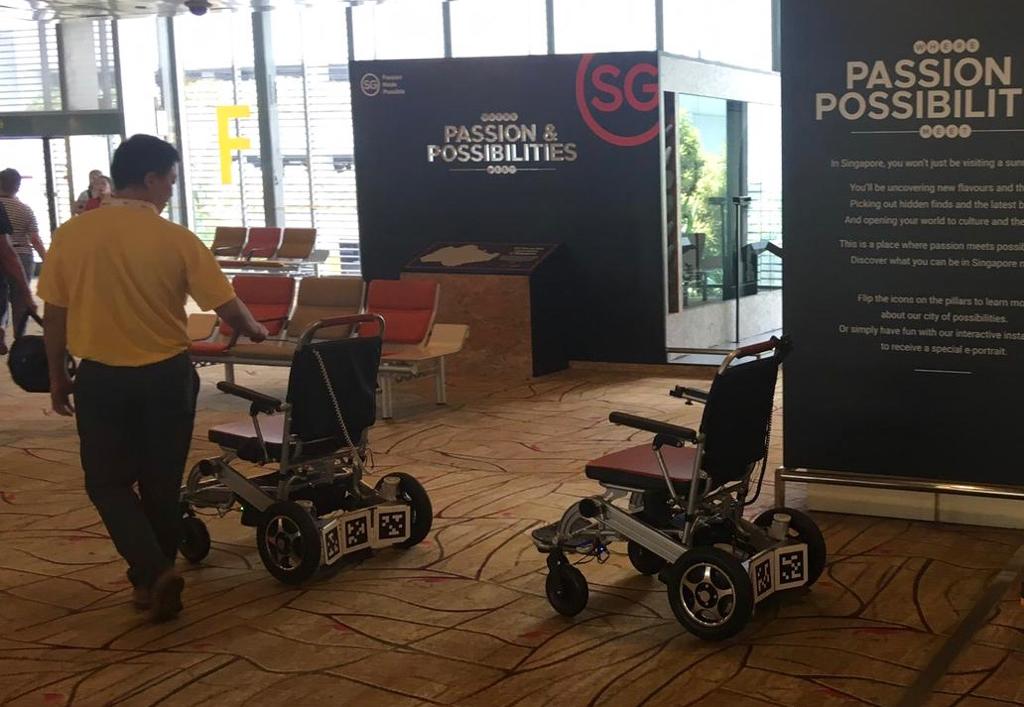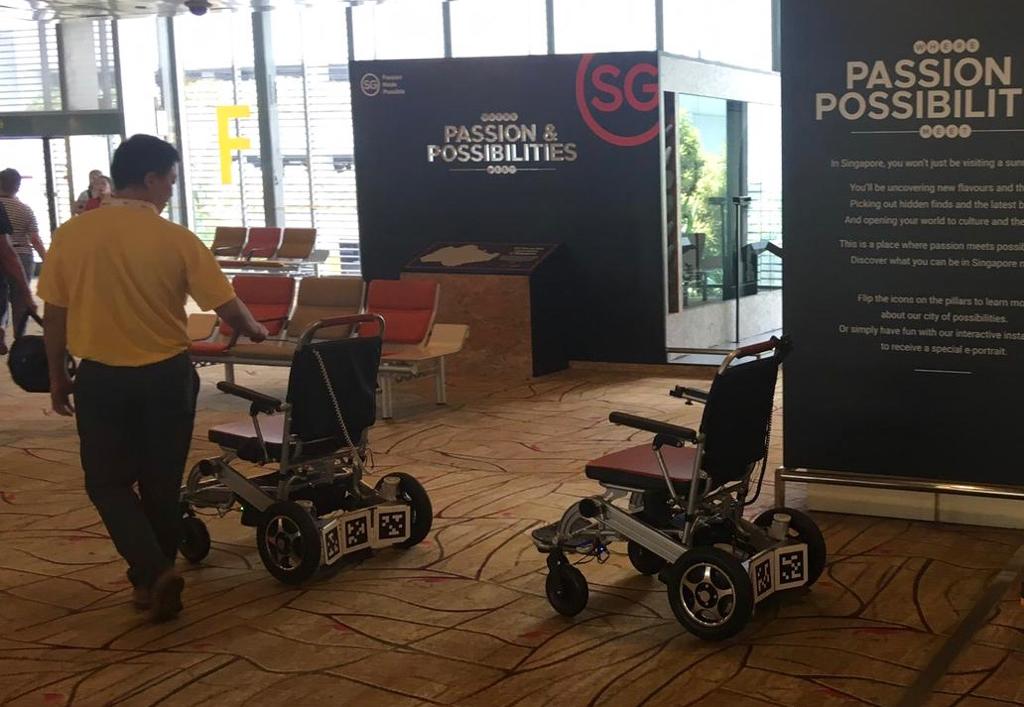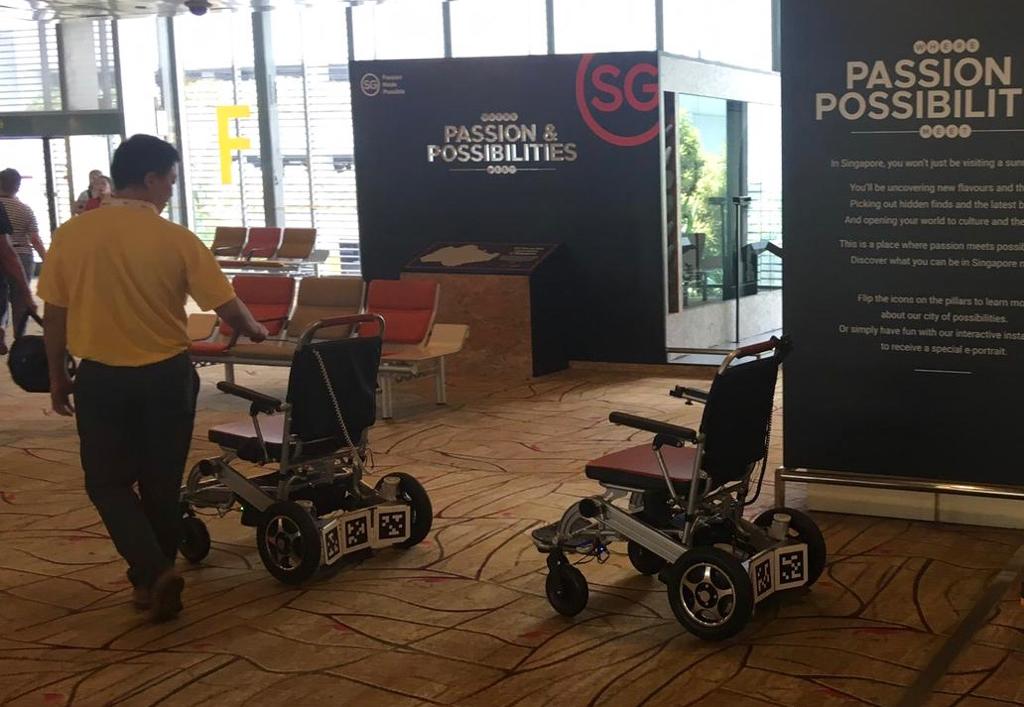 Staff testing out smart wheelchairs during a onsite trial
On the technology front, CAG is also working with its partners to explore ways to enhance the experience of passengers with reduced mobility.
Currently, departing or arriving passengers with reduced mobility can either use CAG's CARE wheelchairs, or request the airline for transport assistance to use the buggy or wheelchair. This often requires either the assistance of a caretaker, or an airport employee. To give passengers greater ease in navigating the airport, CAG worked with SATS, one of the ground handlers at Changi Airport, to develop a smart, contactless wheelchair system.
With this system, staff can control the movement of one wheelchair, while one or two other wheelchairs can follow behind with the aid of sensors. This way, one staff member will be able to guide up to three passengers in wheelchairs at one time.
During the development process, CAG also worked with SATS to ensure passenger safety when the smart wheelchair is in operation. For example, the wheelchair is designed to come to a stop whenever a passenger is in its path.
Trials have been conducted since May 2017, which has helped SATS gather feedback on various aspects of the initiative, from the ergonomics of the wheelchair design, to their acceleration and deceleration speeds. More importantly, the onsite trials have helped to fine-tune the technology used, such that the smart wheelchairs can manoeuvre through the busy airport environment smoothly.
These onsite trials have successfully concluded recently, and there are plans to deploy the wheelchairs for passengers' use progressively in Terminals 1, 2 and 3 starting this March.
It is through this combined approach of harnessing technologies and offering innovative training programmes that Changi's Service DNA is able to continue improving, for a positively surprising service experience to all passengers.