COVID-19: Taking care of grounded aircraft at Changi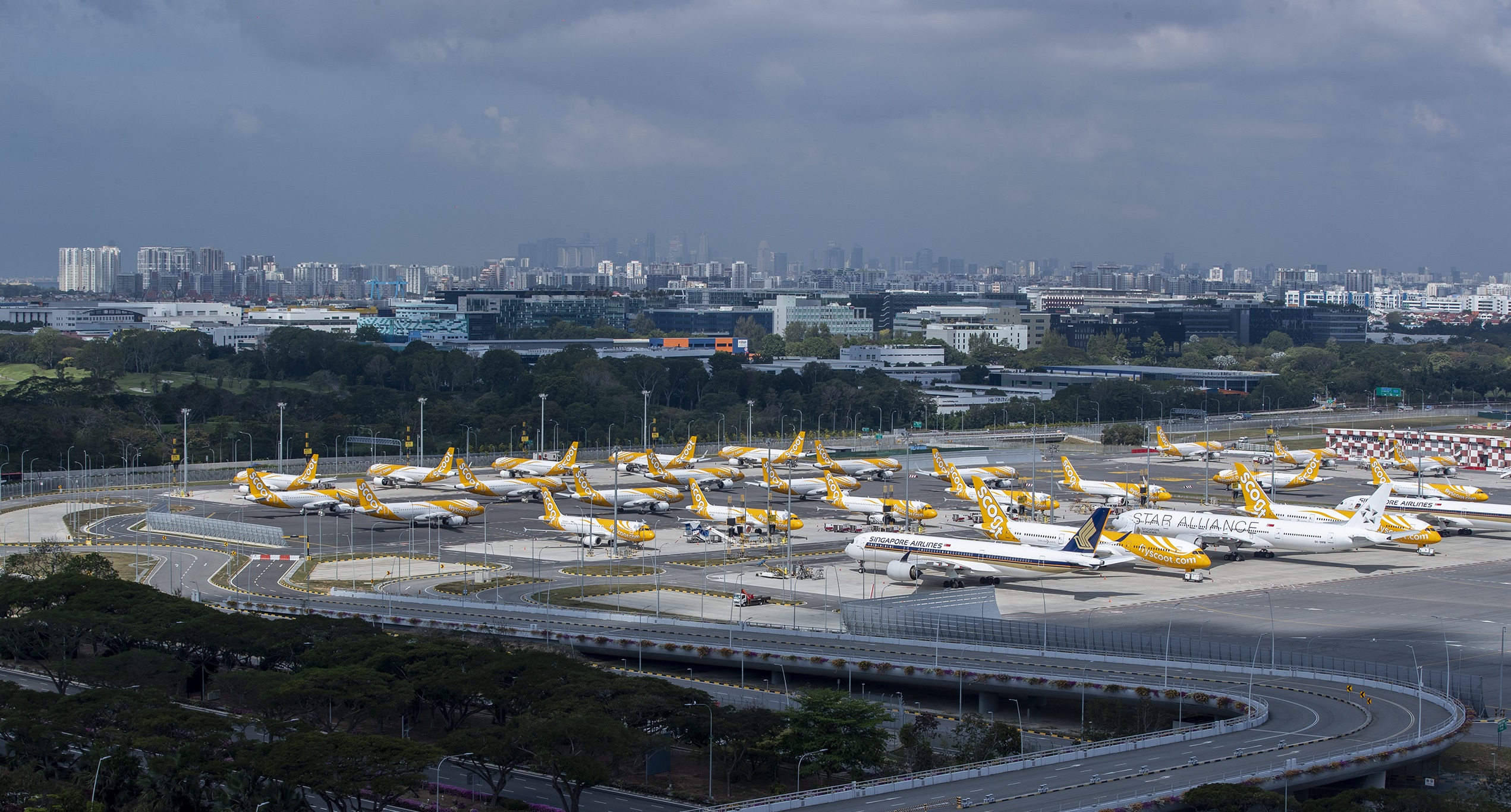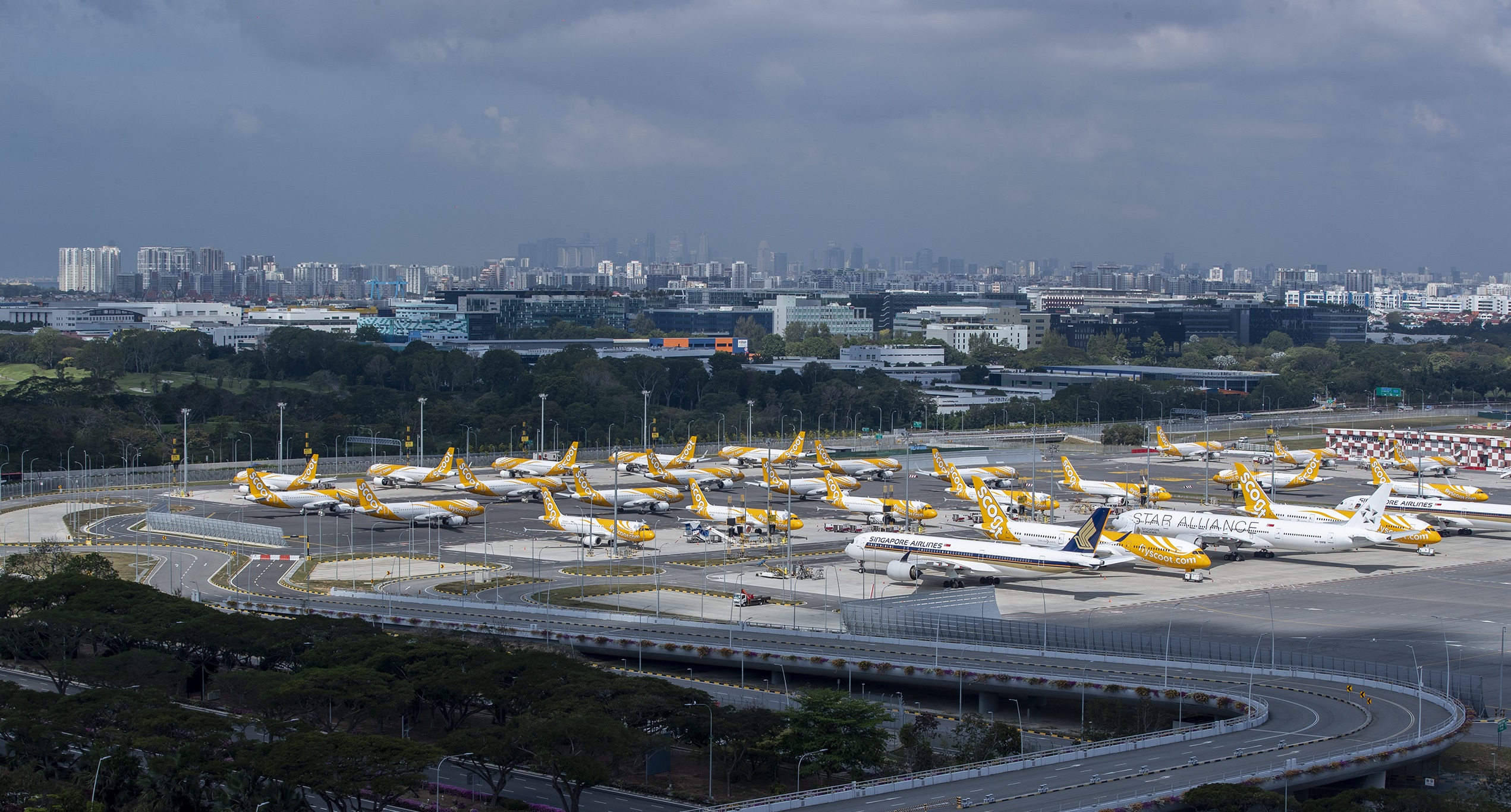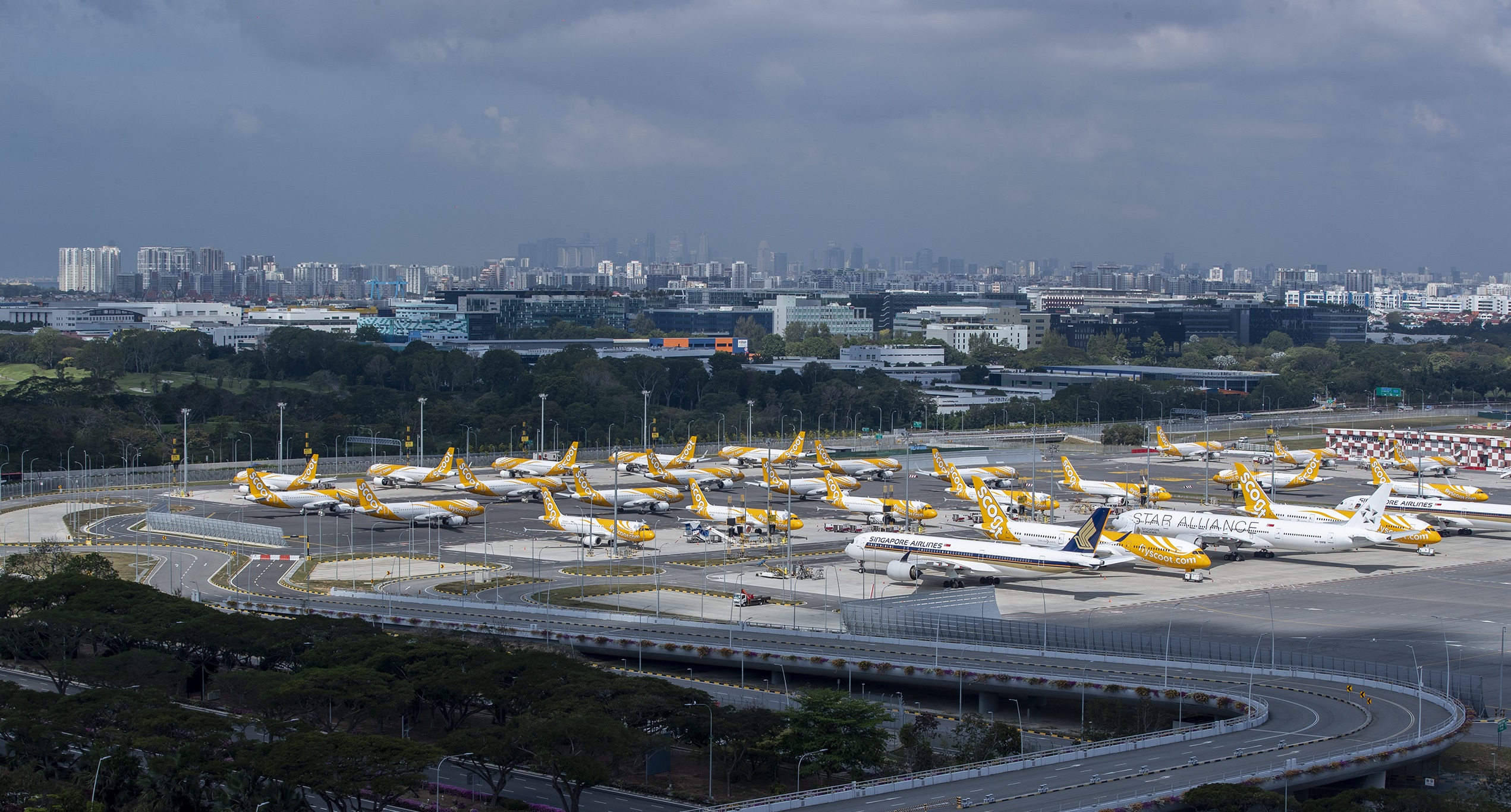 As airlines reduced their flights due to tighter border controls across the world amidst the Covid-19 pandemic, most of the aircraft from Singapore-based airlines are now parked in Changi Airport' s airside. Although some of the aircraft have been shifted to overseas storage facilities, there are still around 200 planes parked in Changi. However, the issue is there are only about 180 aircraft parking spaces on the tarmac.
To accommodate the additional aircraft on ground and to support ongoing flight operations, our colleagues from the Airport Operations. Planning and Airside Division had to innovate and use Changi's taxiways to park all these planes.

Working with airlines such as SIA Group and their aircraft maintenance company, all aircraft on the ground are categorised into two common groups. Planes categorised as 'Active' are those that continue to be used for flights, while planes categorised as 'Parking' are not flying during this period. This information is used to draw up the master parking plan, which allocates 'Active' planes to be parked at contact aircraft stands and remote aircraft stands for easier access. 'Parking' planes are assigned to taxiways and remote aircraft stands bays that are further away.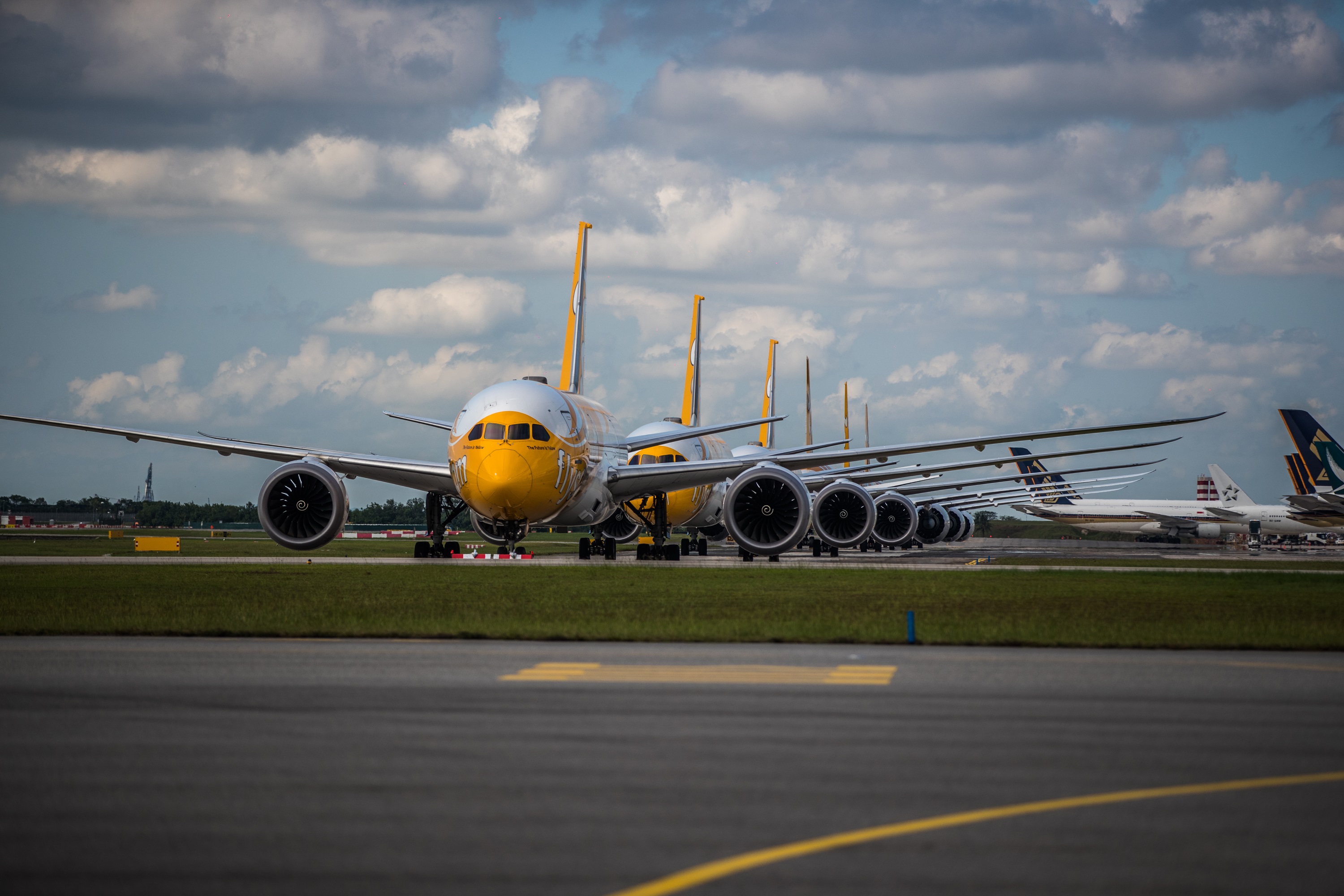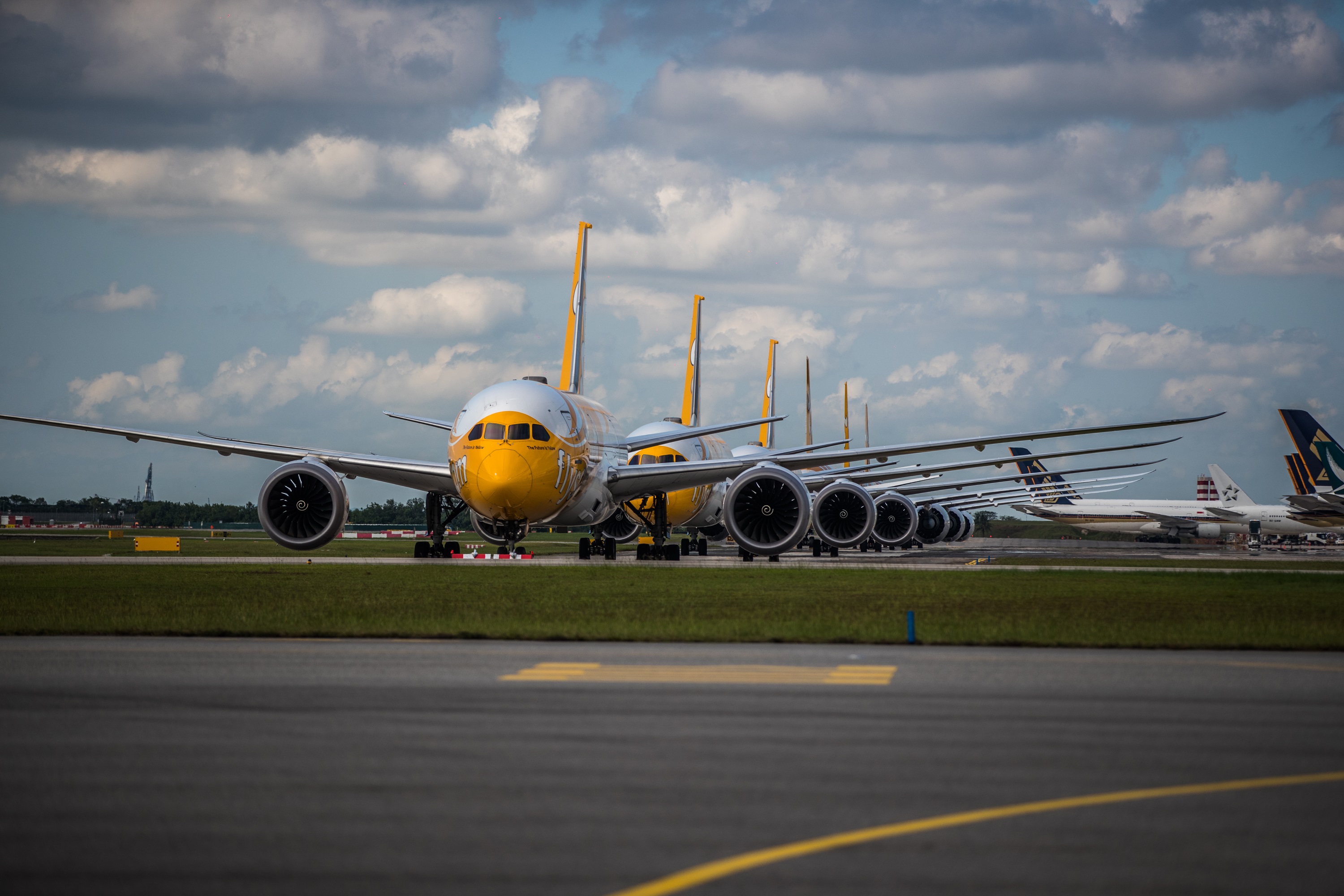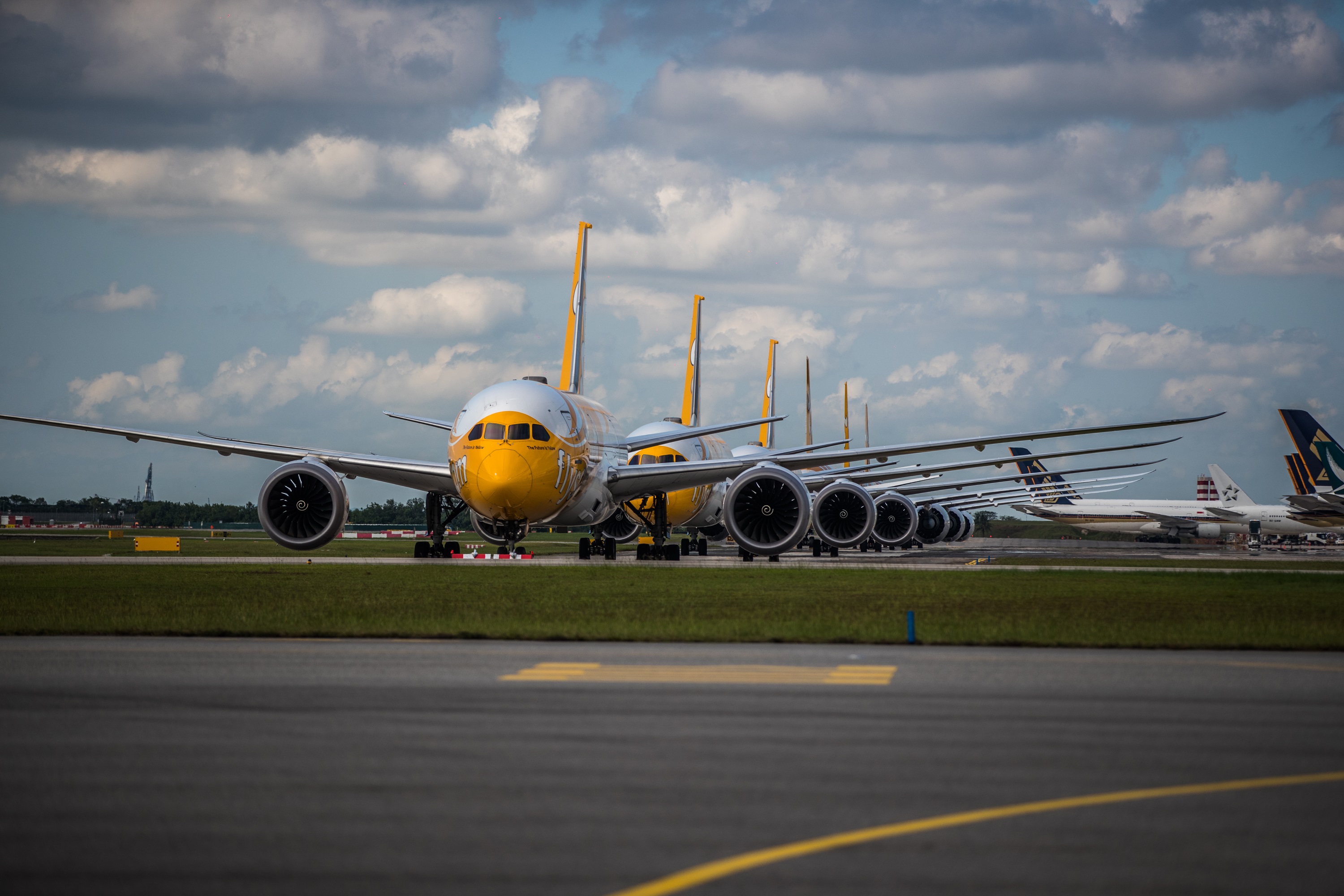 Scoot planes parked on a taxiway near to Changi Airfreight Centre
This master parking plan needs to be reviewed daily, to optimise and adjust where aircraft are to be located in the airfield, as planes in the 'Parking' category still require periodic maintenance to preserve their airworthiness. When the time comes for 'Parking' planes to undergo maintenance, these aircraft are towed from taxiways to pre-identified maintenance aircraft stands, so that the works can be carried out safely and in a timely manner.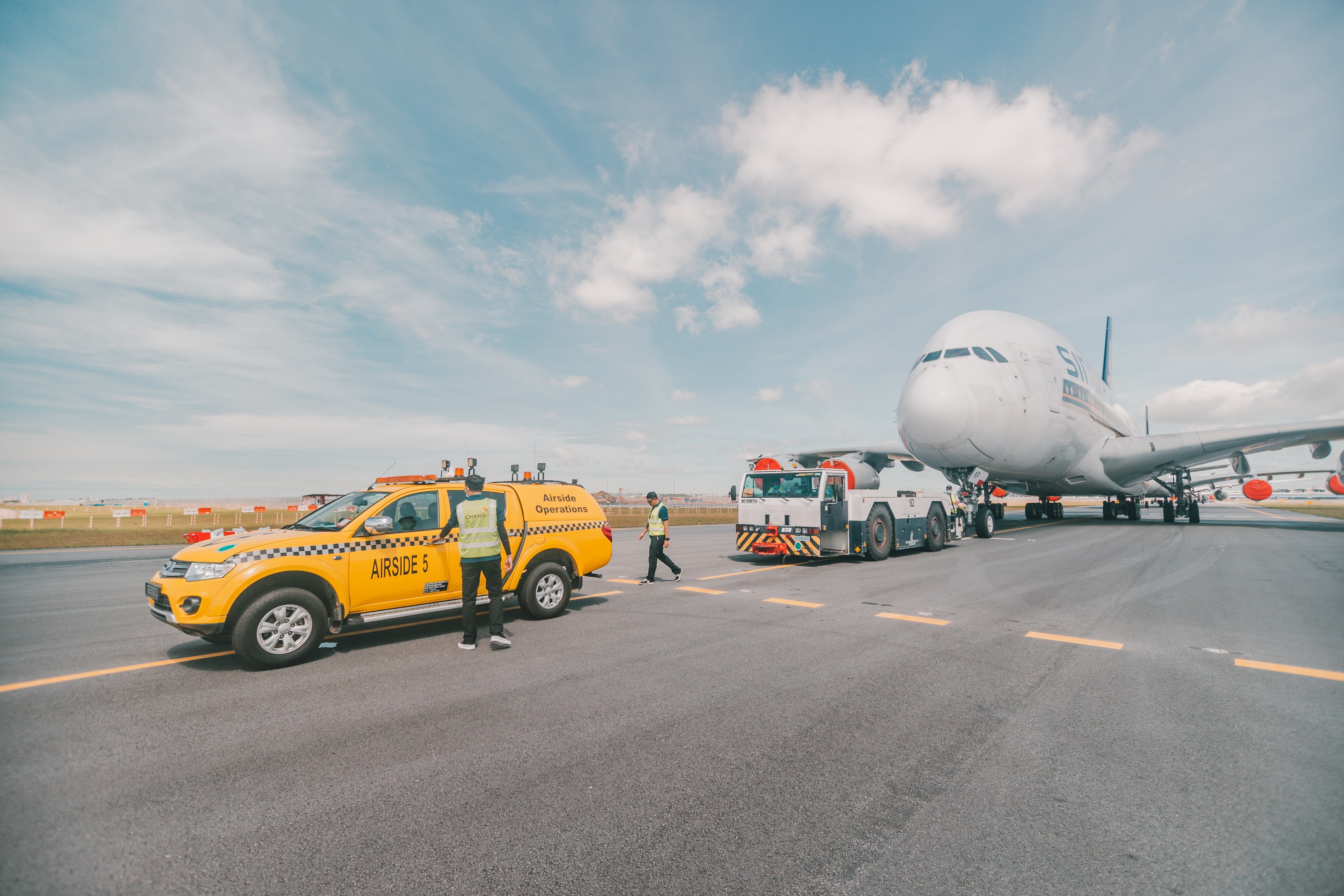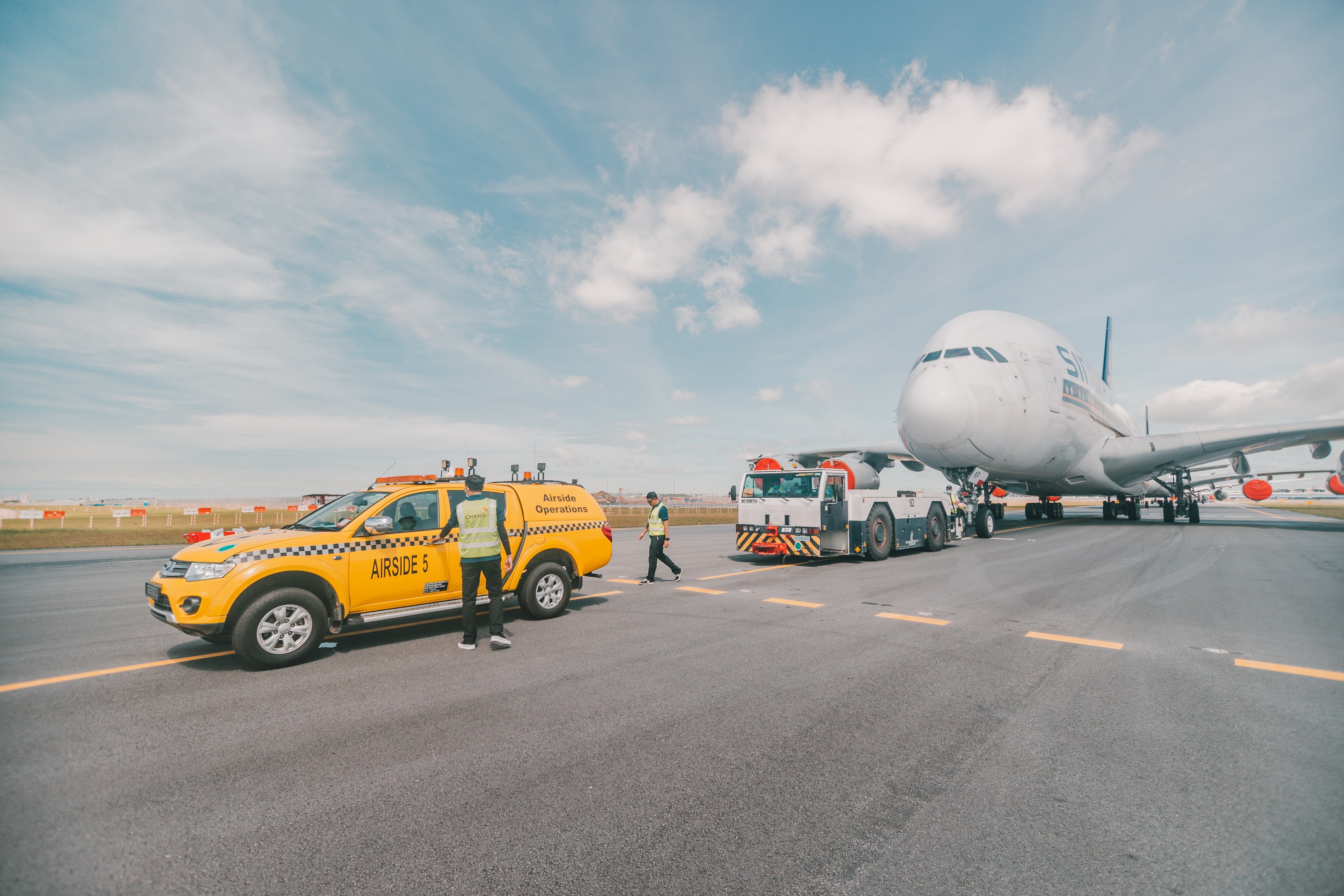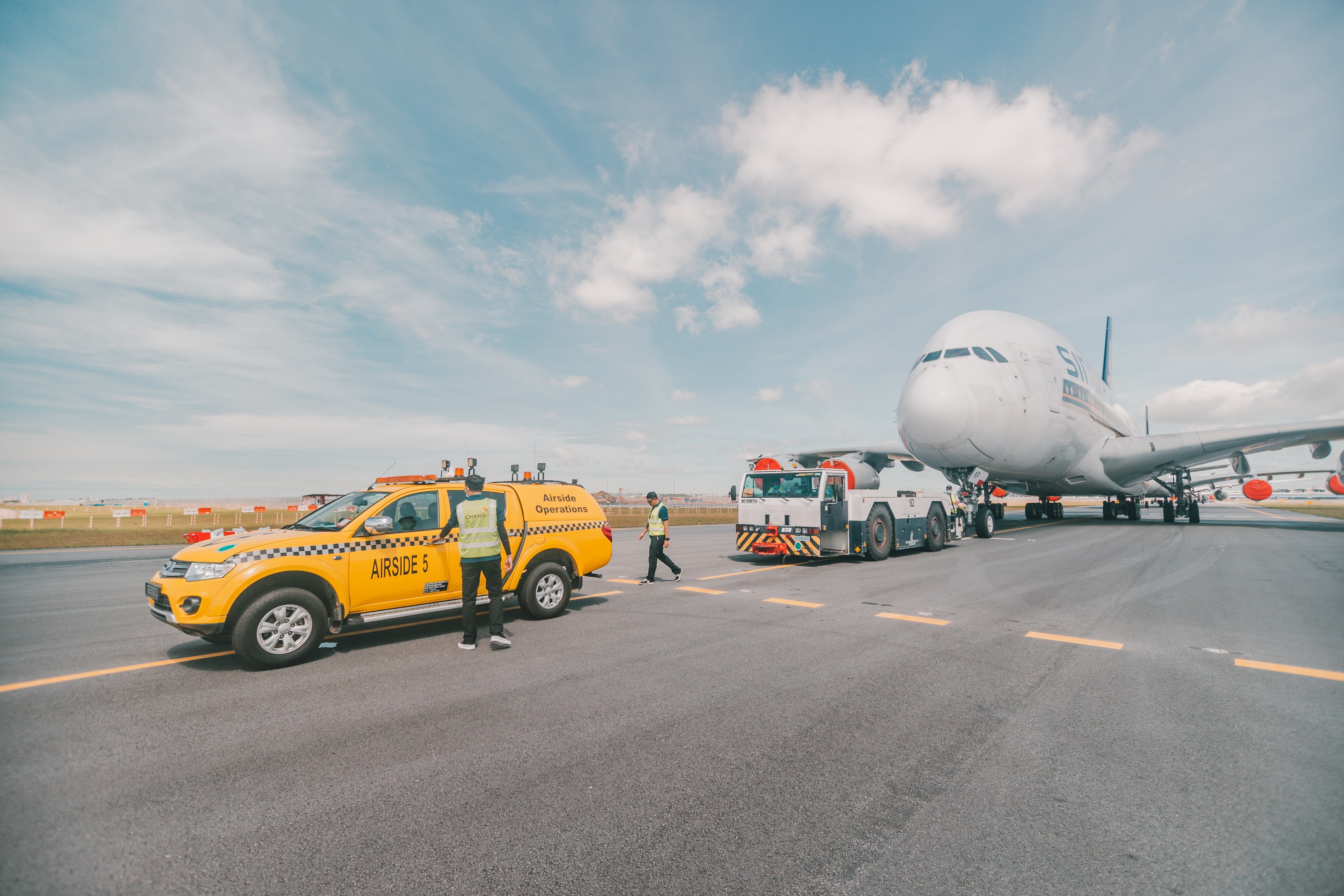 Workers getting ready to tow a plane from the taxiway to a maintenance aircraft stand
While this may sound simple, the parking operations at Changi Airport is a massive coordination effort that involves many parties from gate planners, the airfield operations team and ground handlers, to airlines and their support teams. The towing operations, which occur daily, require the airfield operations team to coordinate ground support, supervise the towing of planes from taxiways to aircraft stands, as well as monitor safety procedures throughout the entire operation.  
Aircraft arrived safely at the maintenance aircraft stand