As an international aviation hub, Changi Airport is abuzz with activity throughout the day. Especially as air travel recovers, 2,800 flights land and take off weekly, and travellers board and disembark from planes while their bags are loaded and unloaded. However, there is a lot more action that happens out of the passenger's eye, every hour of the day, just so that they can be ensured a smooth, seamless and enjoyable travel experience – one that has earned Changi its spot as one of the world's best airports.  
Cargo management is an aspect of Changi's operations that the average traveller would not usually pay much attention to, but it is actually a critical, round-the-clock affair at the airport – in fact, the late night to early morning period is the busiest time of day for cargo handler dnata, as it readies export cargo to be dispatched to aircraft, and prepares to receive the bulk of incoming freighter flights.
Dollies and other vehicles continuously whiz between the warehouses and the planes, transporting goods like pharmaceutical products (such as Covid-19 vaccines), e-commerce shipments, and perishables like flowers, fruits and vegetables.  Recently, dnata has also seen an increase in the movement of precision engineering materials like semiconductors – one of the many factors that helped contribute to almost two million tonnes of air freight being moved through Changi Airport in 2021, a 26% increase from the year before.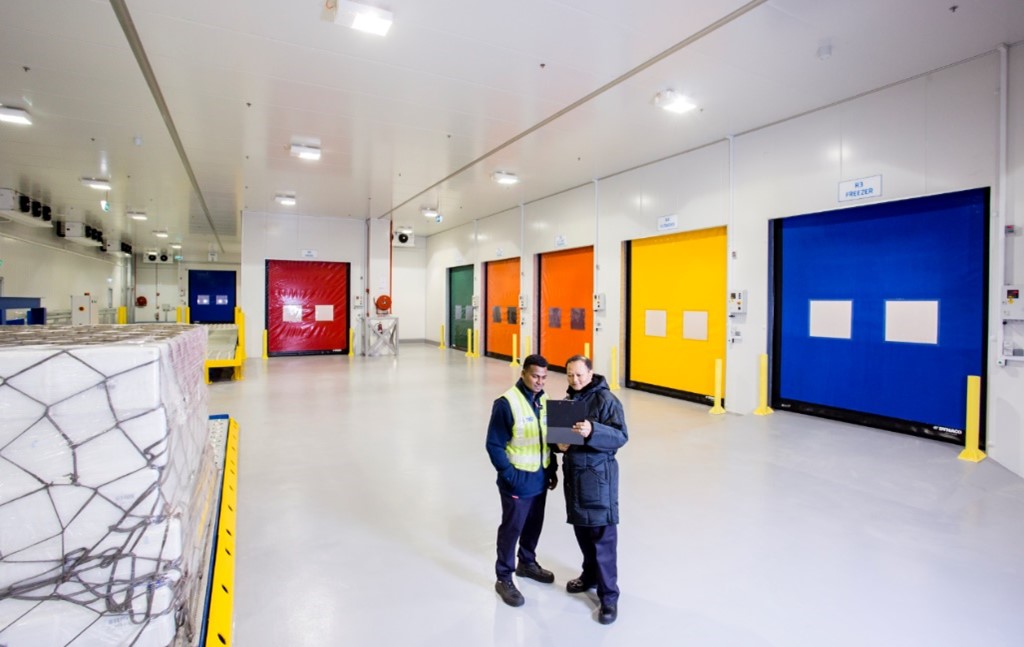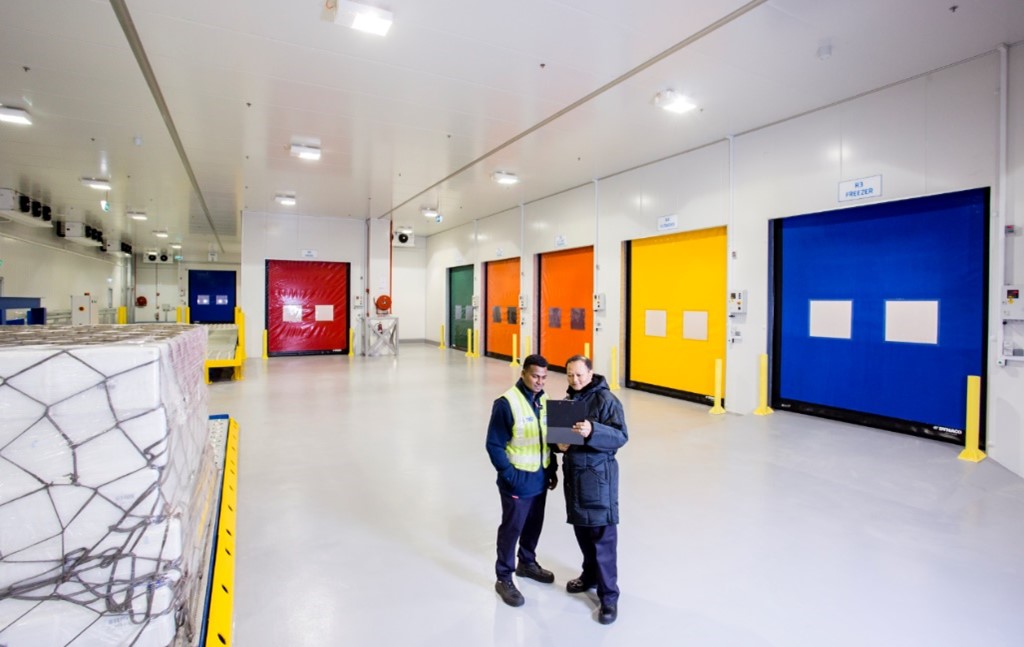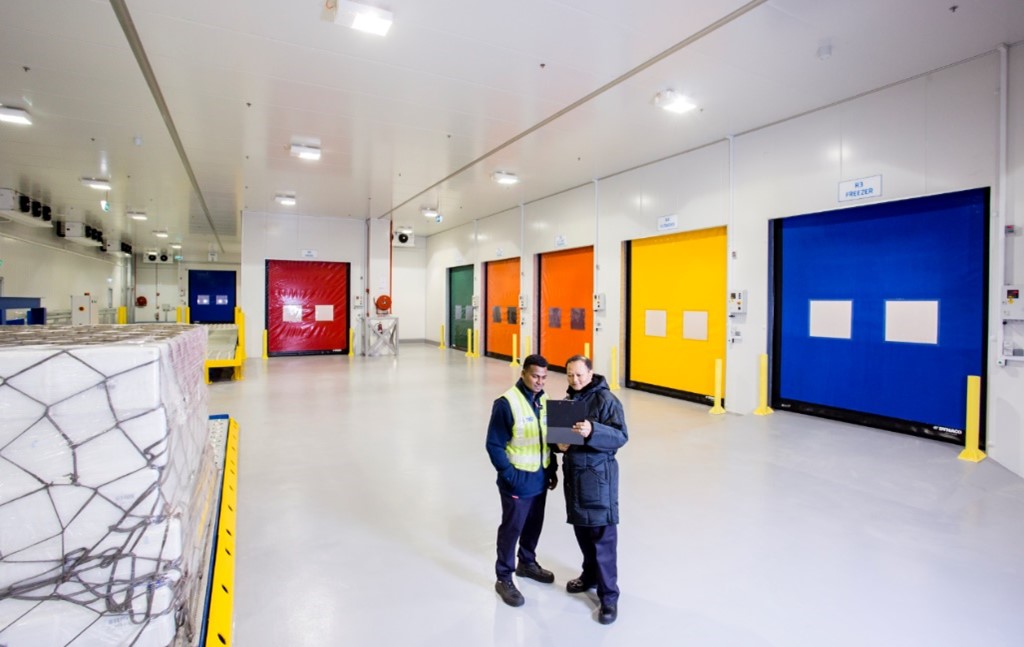 dnata's Coolchain warehouse, which specialises in handling temperature-sensitive cargo, is a 24/7 facility (Photo credit: dnata; photo taken pre-pandemic)  
The signature greenery that can be found throughout Changi Airport is also something that behind-the-scenes airport staff work hard to maintain. Gardeners water, prune, and clean the plants in the airport daily to ensure that they remain lush and verdant. The gardeners also check the airport's landscaped areas every morning to ensure the plants are in healthy condition and not visibly damaged.
Any damaged plants are replaced with those from Changi Airport Group's (CAG's) off-site nursery along Nicoll Drive, which is where the airport's horticulture team also checks on the daily progress of the plants growing there, and brainstorms for ideas for festive horticultural displays and for school holidays. While the bulk of horticultural work at Changi is done during the day, the installation of these festive displays, and maintenance of landscaped areas requiring machinery, is usually done late at night and in the wee hours of the morning to minimise impact on airport operations and disturbance to passengers.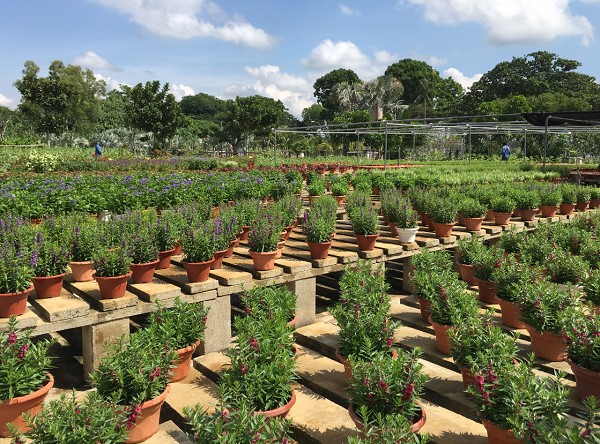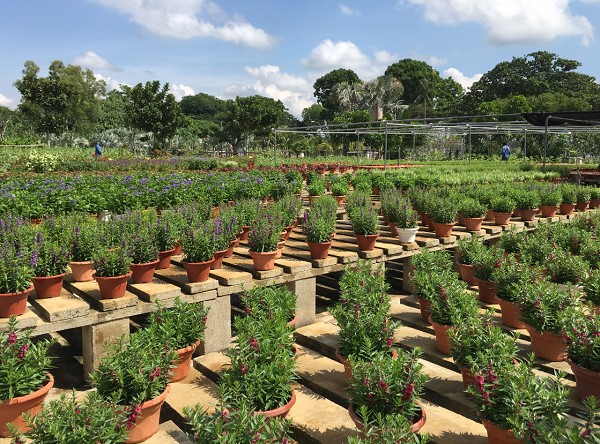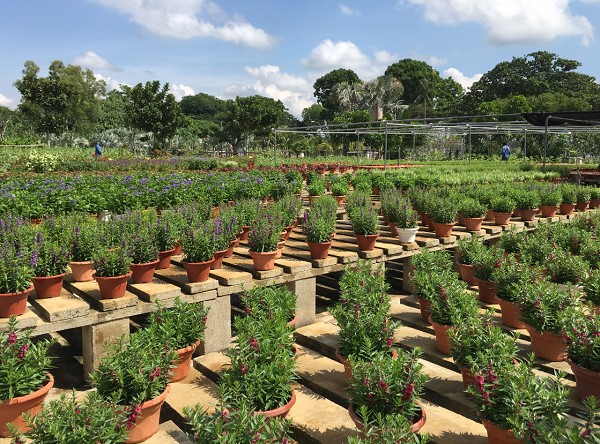 CAG's nursery is home to more than 200 different species of plants.
Emergency services are other critical components of the Changi Airport machine that are not immediately apparent to travellers. CAG's Airport Emergency Service (AES) team is on standby 24/7 at the four fire stations across the airport, ever-ready to spring into action in the event of any unexpected occurrence in Changi's aerodrome or in the terminal buildings. In the event of an aircraft incident in the waters around the airport, AES also operates a Sea Rescue Base, equipped with specialised vessels like a hovercraft, along Nicoll Drive.
In a typical shift at a fire station or the Sea Rescue Base, besides being on the alert for distress calls from aircraft and other emergency alerts, the duty firefighters also regularly go through rigorous fire-fighting and rescue drills to maintain a high level of proficiency in their skills and equipment use and intense physical fitness training sessions to ensure they are in optimum physical condition. Firefighters on the day shift are on duty for 10 hours, while the night shift keeps watch for 14 hours, ensuring that Changi is ready 24/7 to handle any emergencies that might occur.
All AES firefighters need to undergo training and drills at the mock-up aircraft known as the Red Bird.
Out of the sight of most passengers, Changi Airport hums with so much more activity throughout the day and night. Some of this action is captured in the enthralling new 'Dawn to Dusk' video from CAG, which casts a different light on Changi Airport. Watch the video below for a new perspective of what goes on behind the scenes at Changi.