The science of a deep clean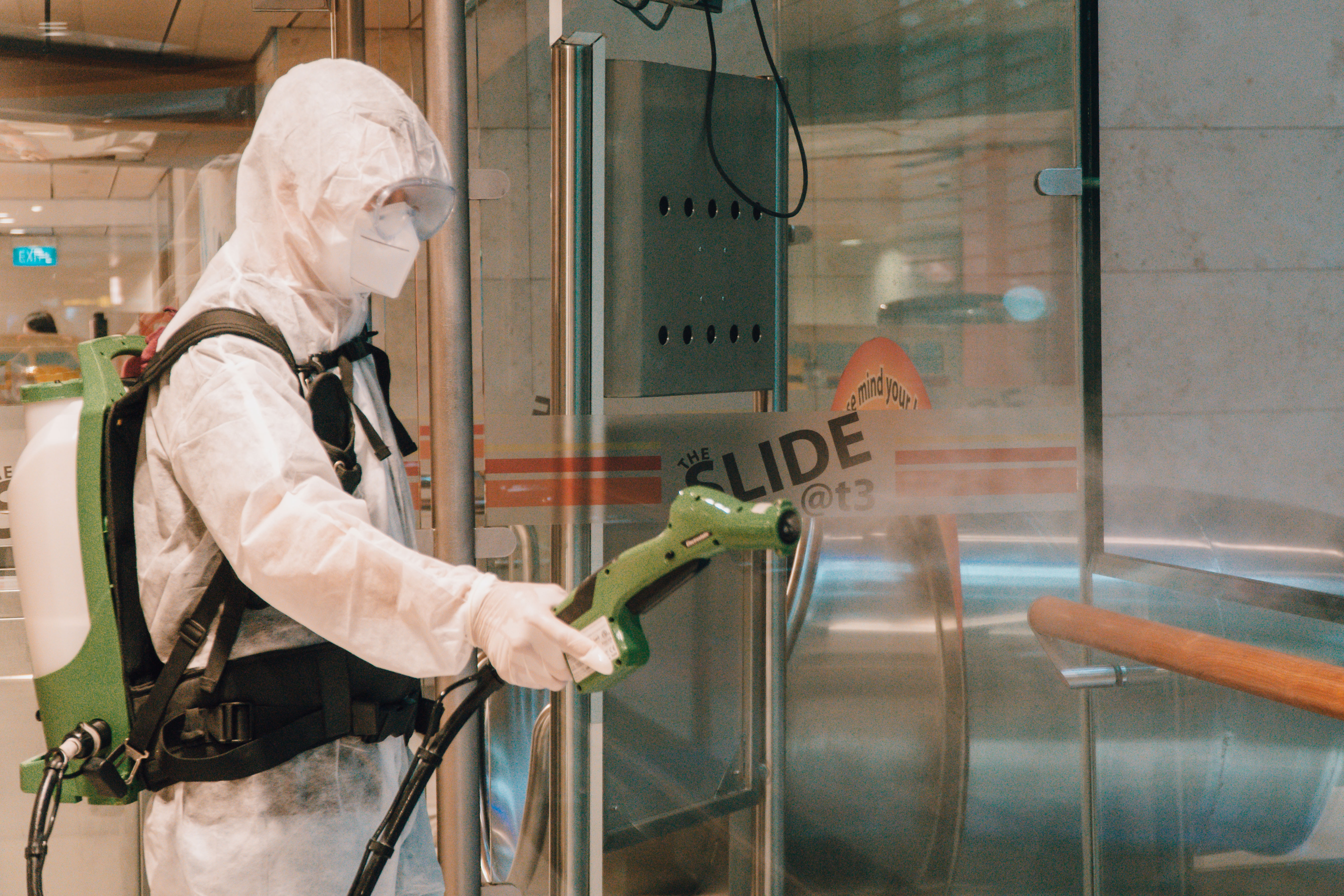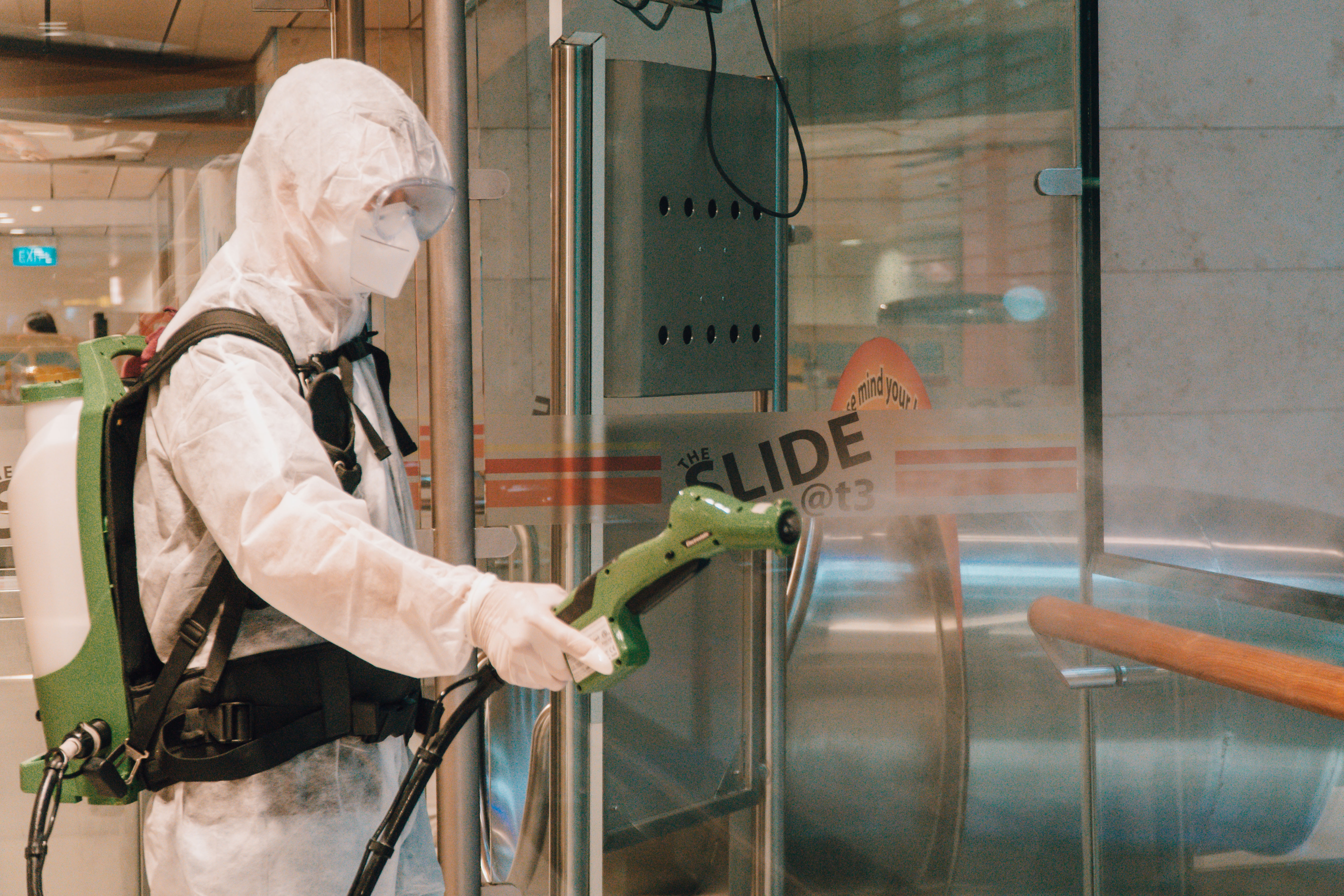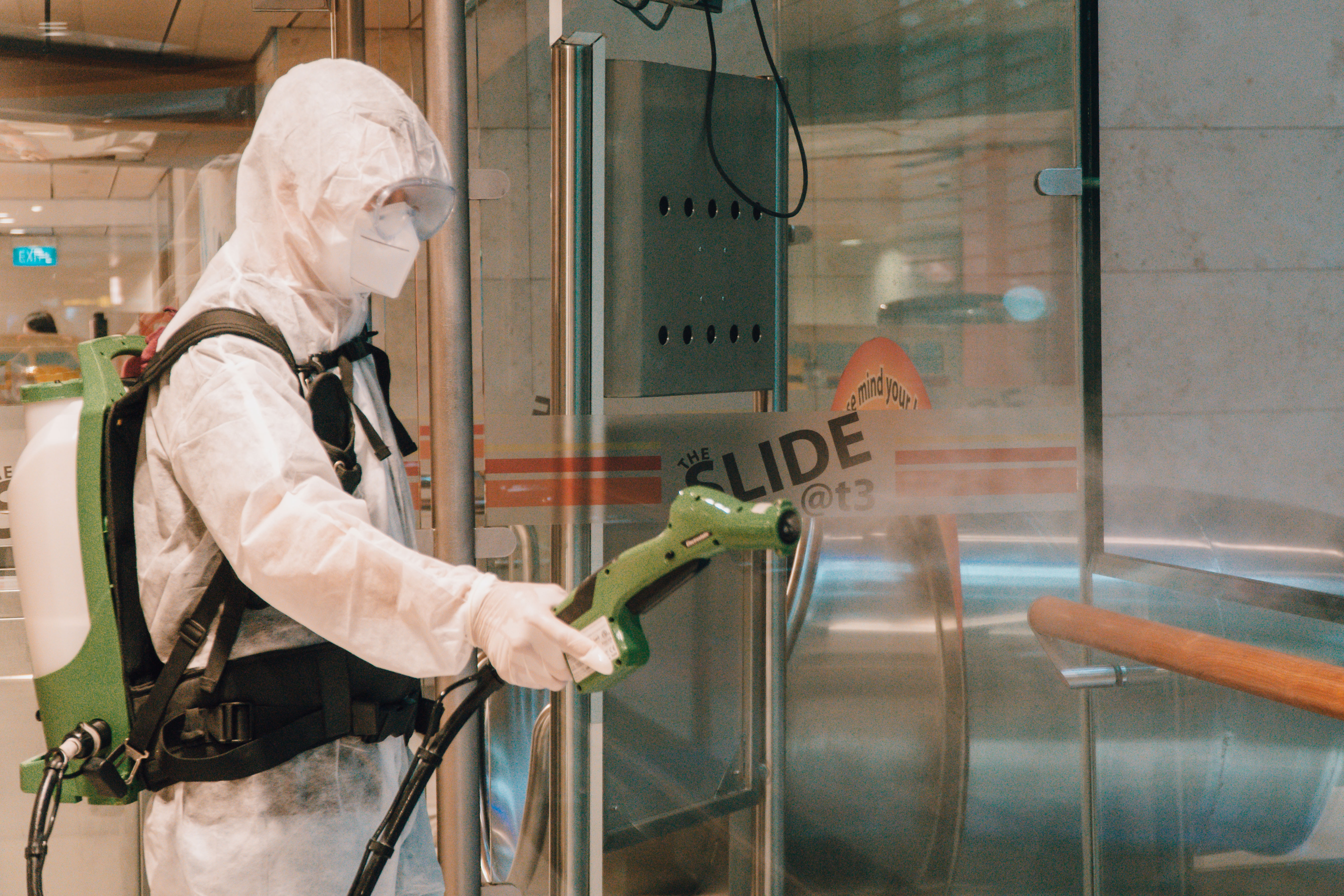 In the current climate, cleaning is one important task undertaken to prevent the spread of viruses. Enhanced cleaning has been in place at Changi Airport since January 2020. Changi Airport Group's Facilities Management (FM) team works alongside its partners, which include cleaning agencies, to ensure that the airport is not only spick and span, but also one that has a regular disinfection regime.
General cleaning gets rid of dirt, dust and stains from surfaces, and at the same time removes some of the germs but does not kill them. Deep cleaning, also known as disinfection, eliminates and kills all bacteria, virus and fungi on surfaces with a chemical disinfectant.
Kenneth Ho, Senior Manager of Changi Airport Group's FM team said, "There is a common misconception that disinfection is more important than cleaning. However, cleaning must first be carried out on surfaces to remove contaminants prior to the use of disinfectant for it to work effectively."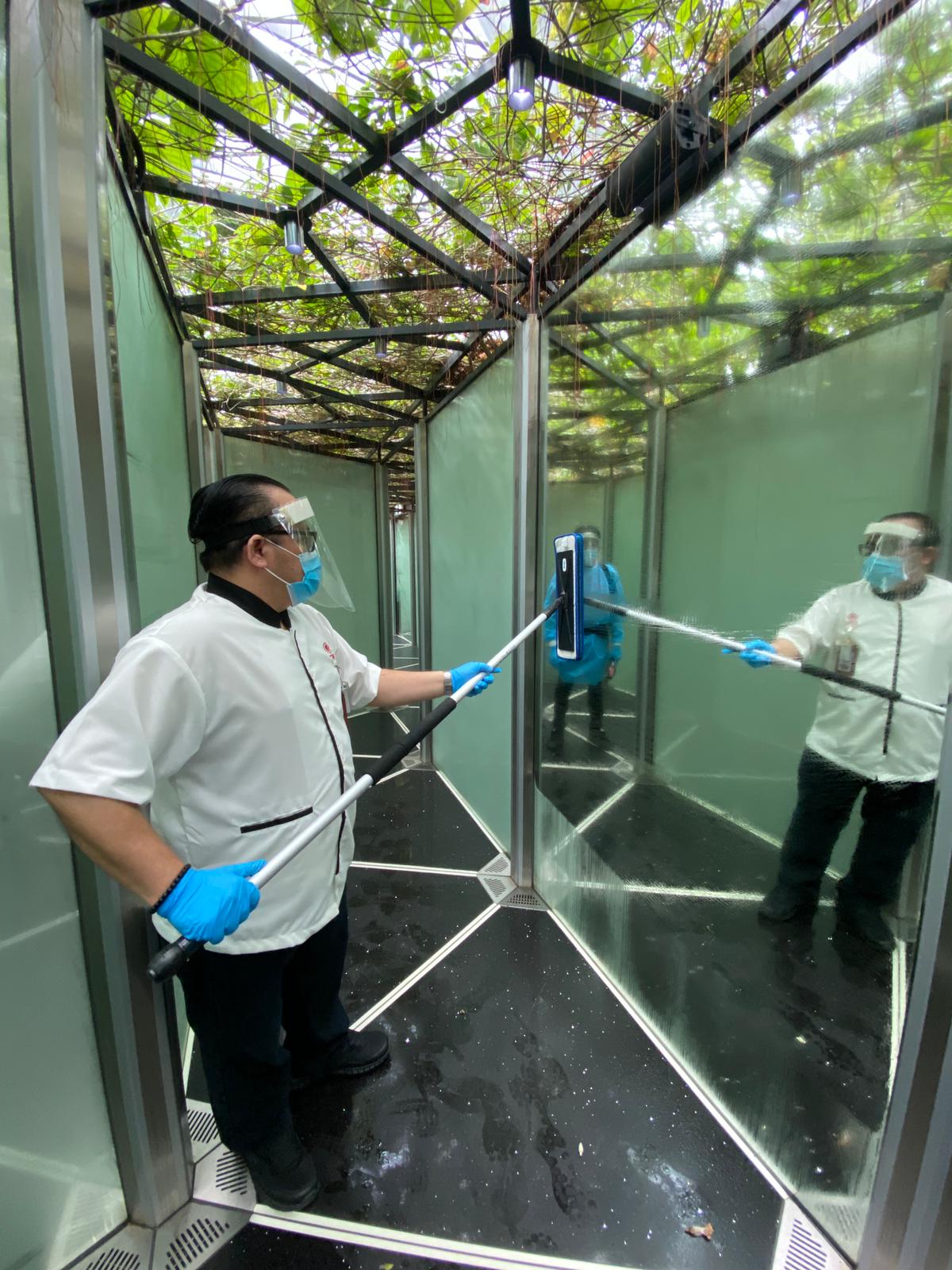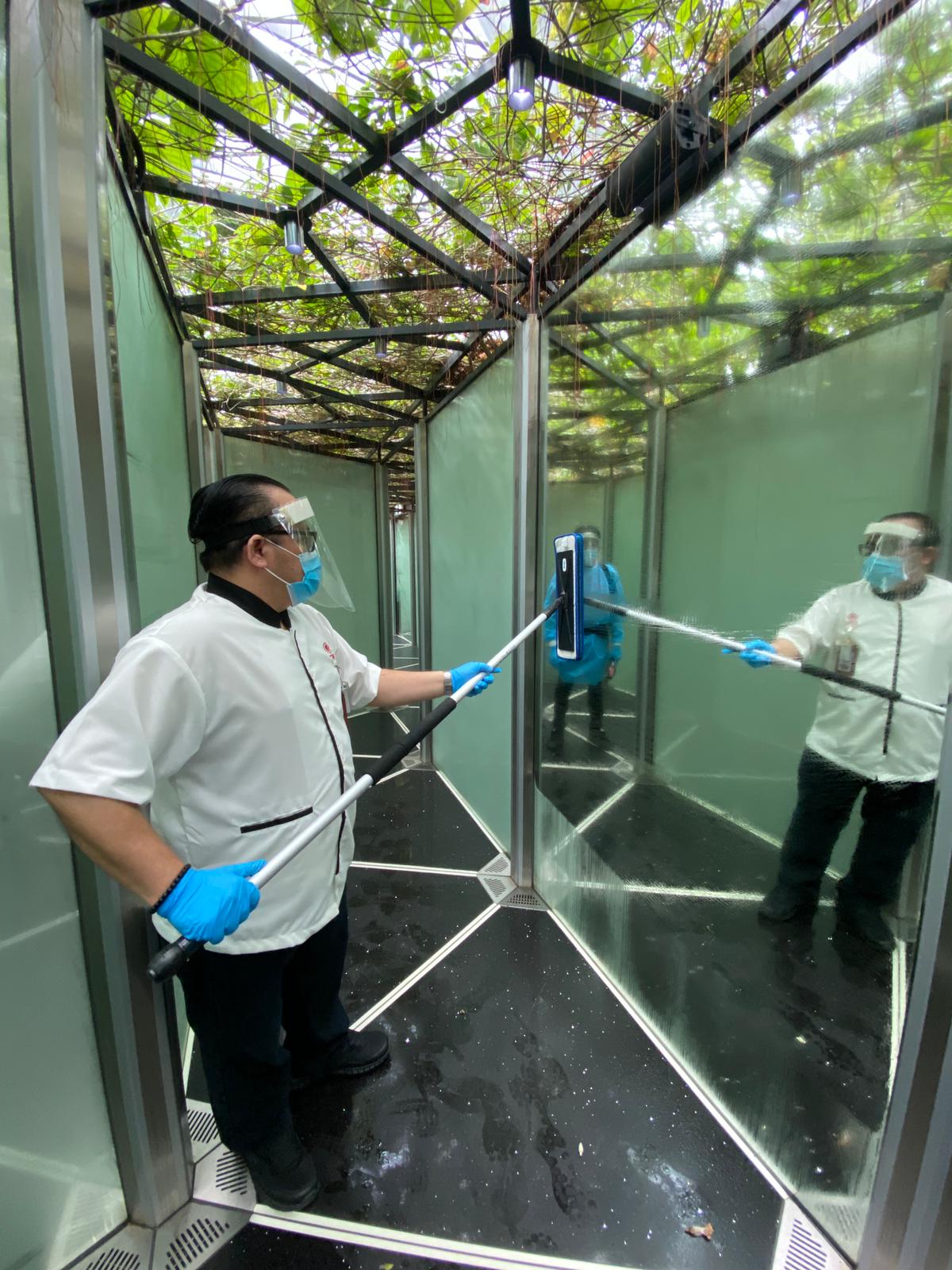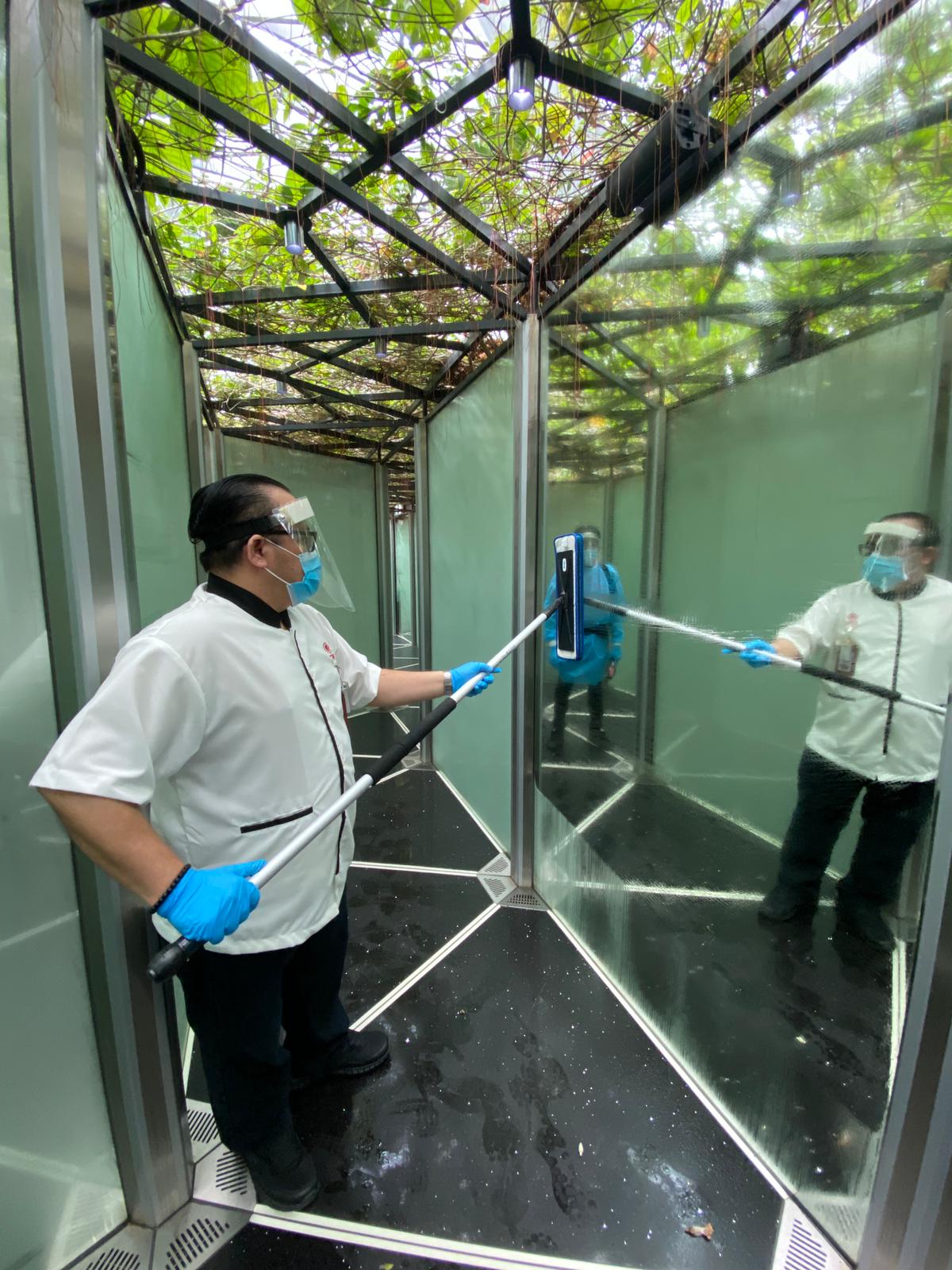 The mirror maze at Jewel's Canopy Park being cleaned
A variety of cleaning products as approved by the National Environment Agency are used at Changi. The key is to use disinfectant with the appropriate active ingredients and working concentration against coronaviruses. These are effective enough to kill viruses but will not damage plants or clothing they are used on.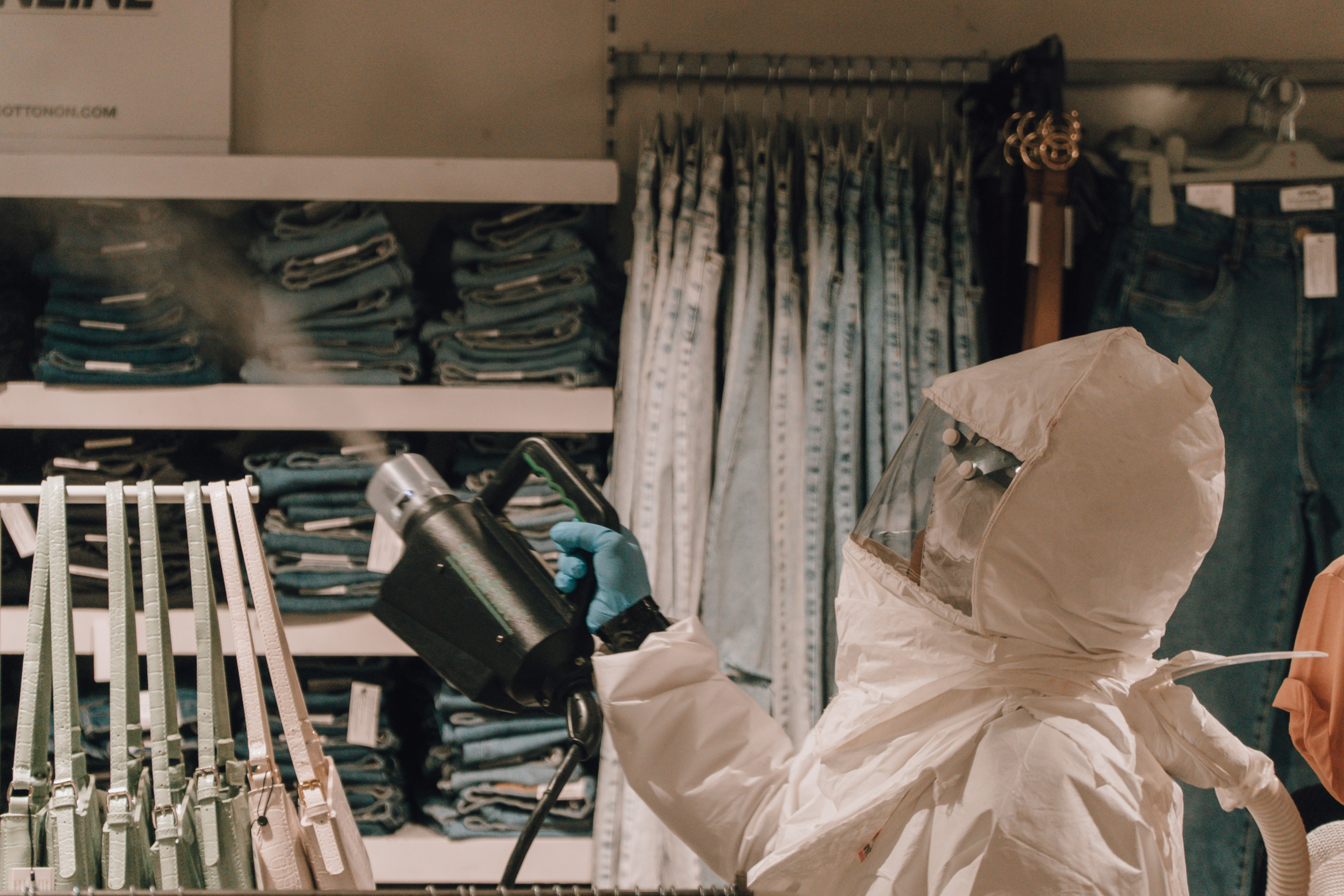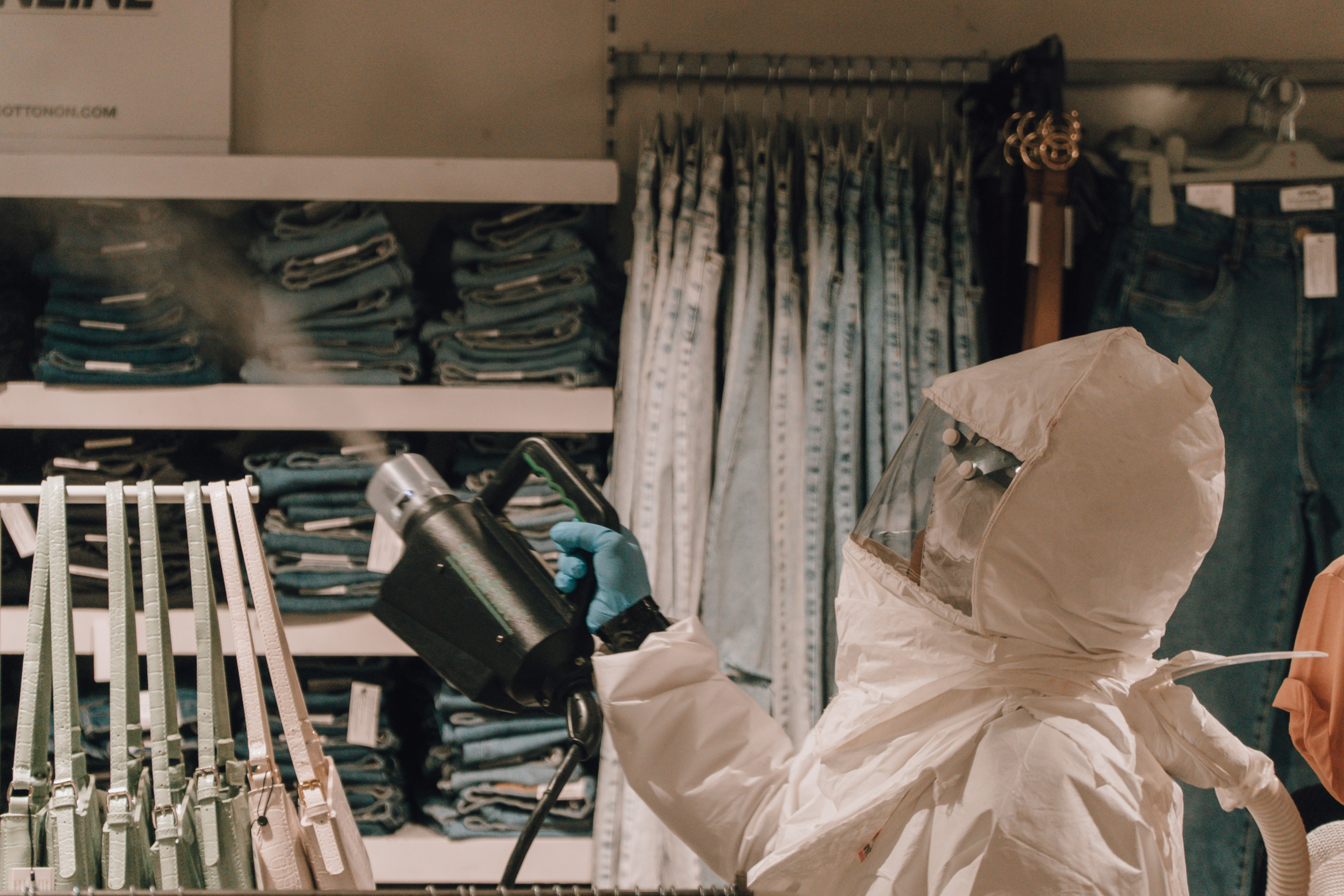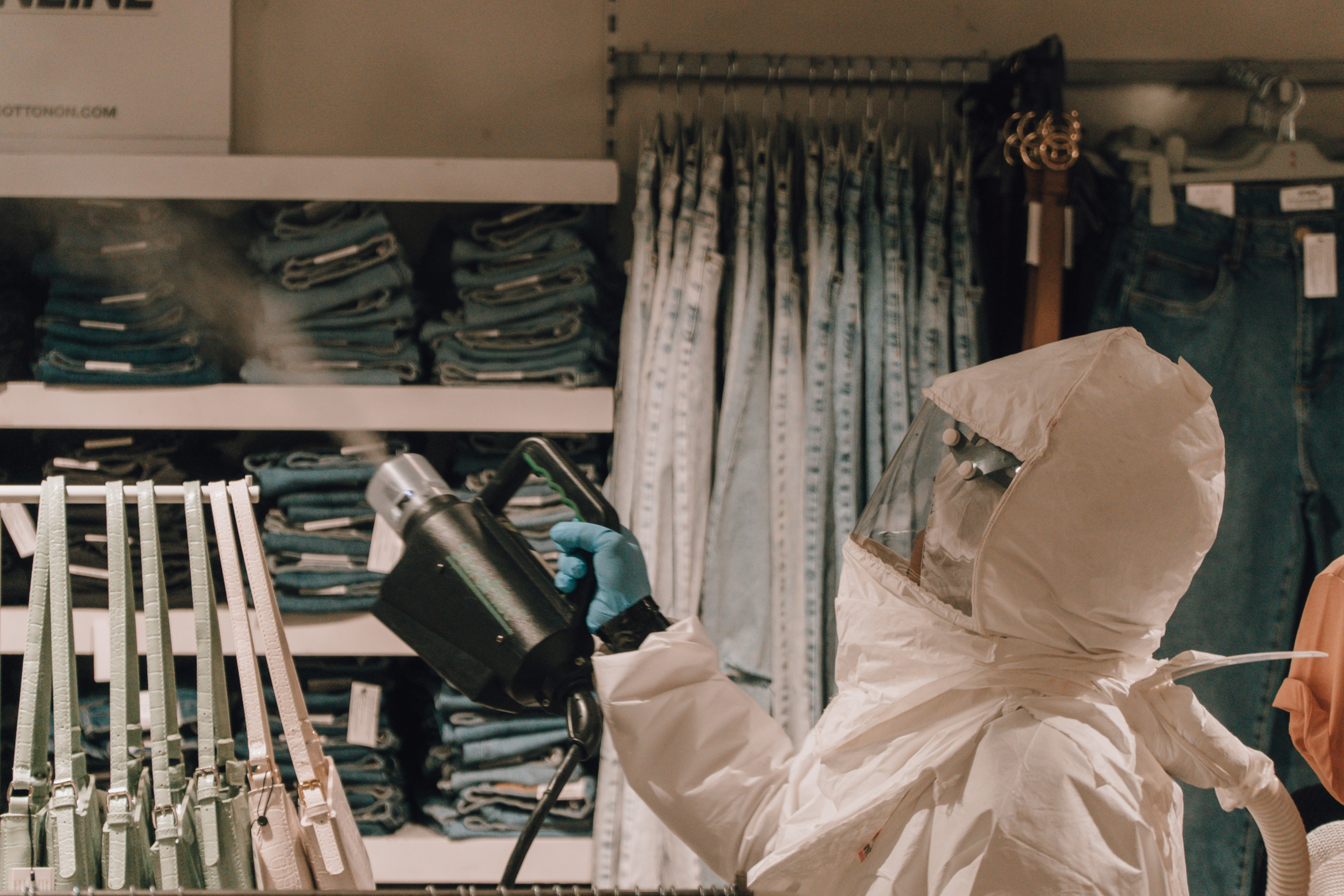 Disinfectant is sprayed on every crook and corner of the shops at Changi
As disinfectants vary in strength and composition, it is also important to leave disinfectants on for an appropriate amount of time after spraying. If disinfectant is wiped off immediately after spraying, it will not be effective to remove viruses.
"Surfaces may look clean after cleaning and disinfecting but to be sure that they are indeed safe, the FM team uses an Adenosine Triphosphate (ATP) meter to test surfaces after cleaning. ATP is an energy molecule found in all living things. If there is no presence of ATP on the surface, the disinfection process is rendered effective in killing off microbes," shares Kenneth.
Frequently touched surfaces are also treated with a long-lasting anti-microbial disinfectant coating that reduces the risk of virus transmission. Carpets are vacuumed by autonomous cleaning robots equipped with a HEPA filter that catches fine particles including dust and pollen while vacuuming, as well as a misting machine that disinfects the carpets after cleaning. Autonomous cleaning robots complement the crew of cleaners by doing the heavy lifting and cleaning large surface areas like floors and carpets, while cleaners can focus on the difficult-to-reach areas like corners and handlebars.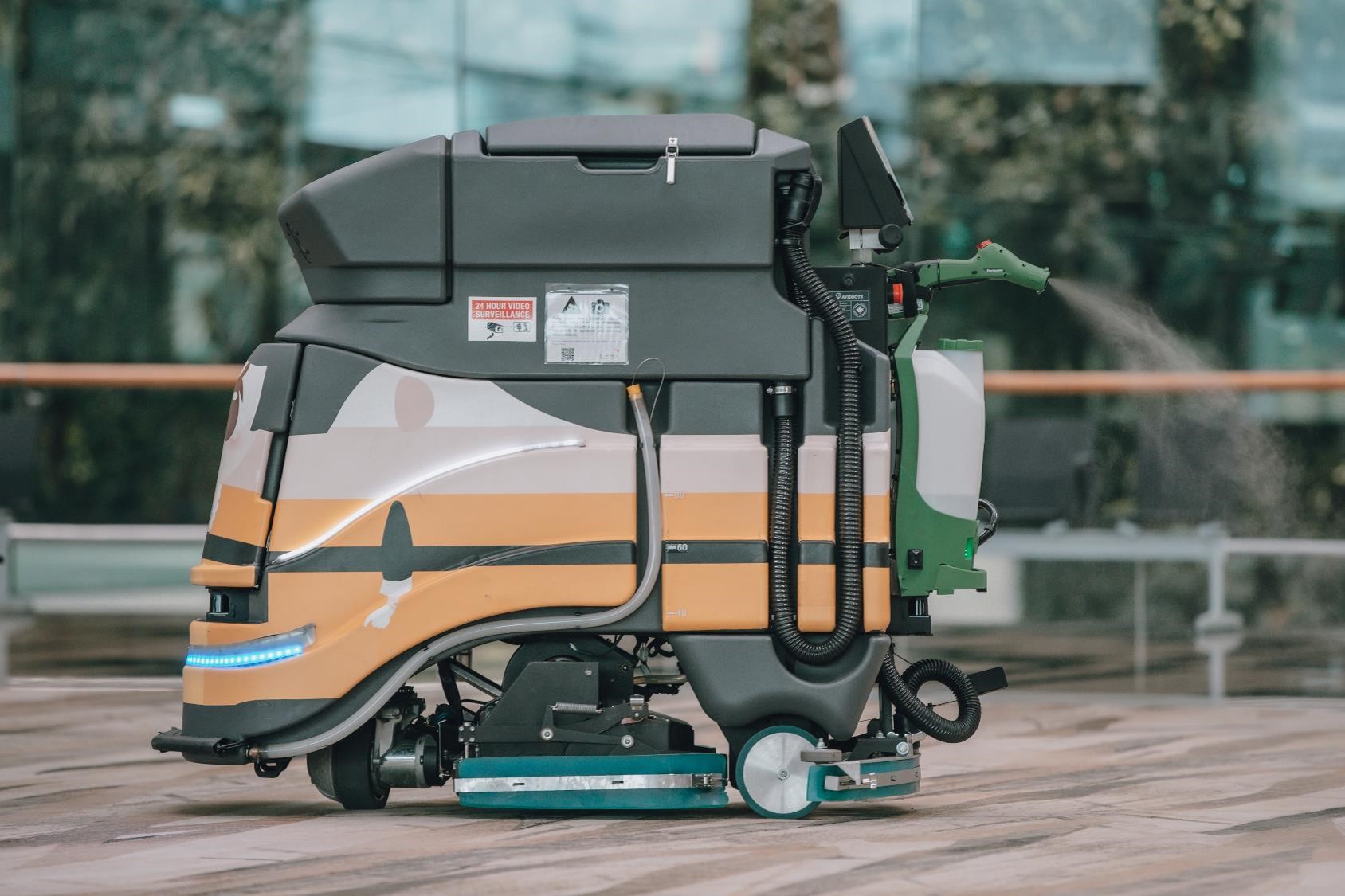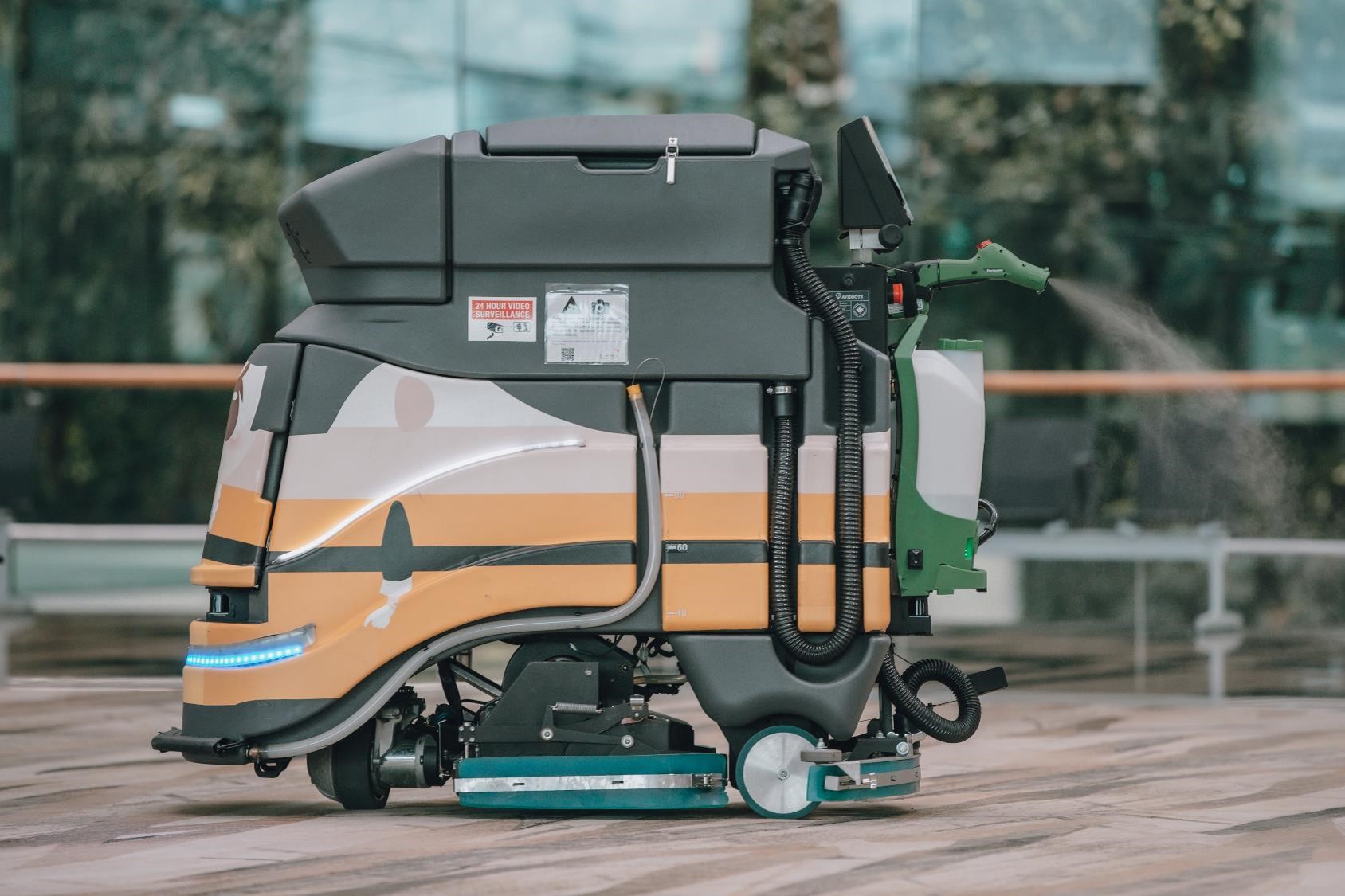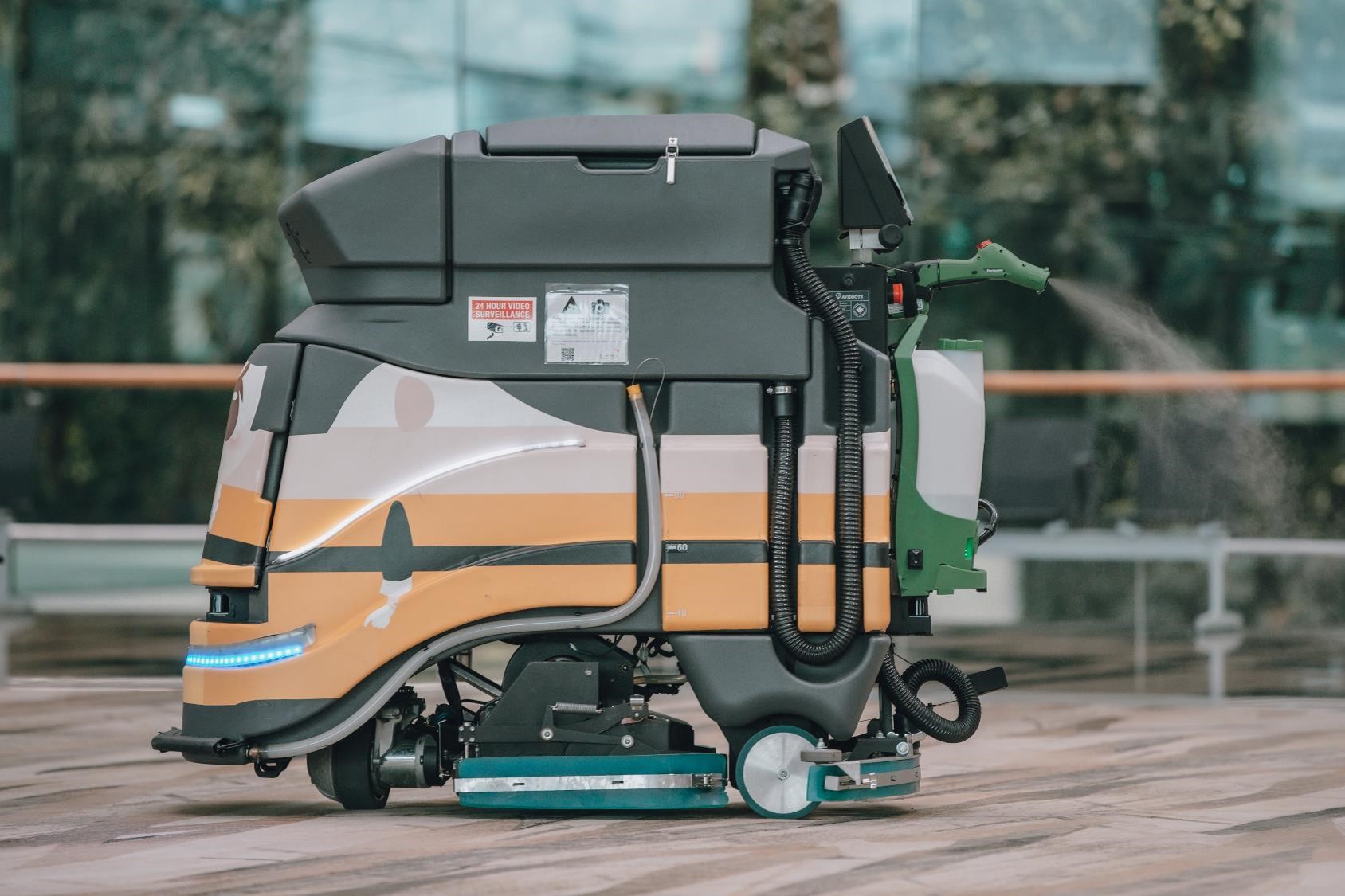 Autonomous cleaning robots roam the terminals of Changi
In this new normal, enhanced cleaning will remain a best practice to keep Changi and Jewel safe, for airport workers, passengers and the public. On the personal front, all airport workers are reminded to continue to keep up with personal hygiene such as usage of hand sanitisers when needed, and the wearing of personal protective equipment and gear appropriate for their work.