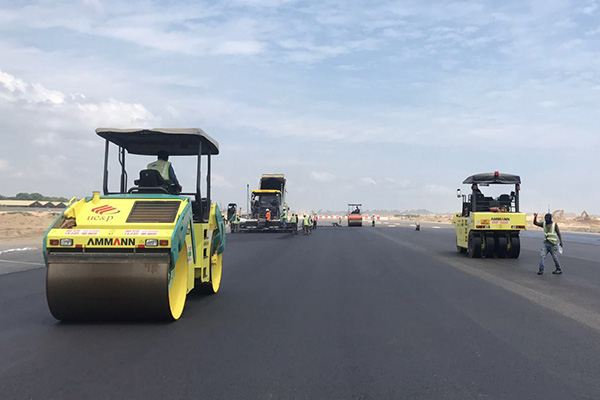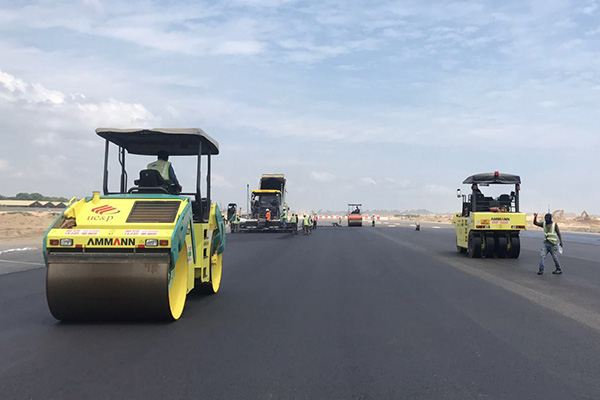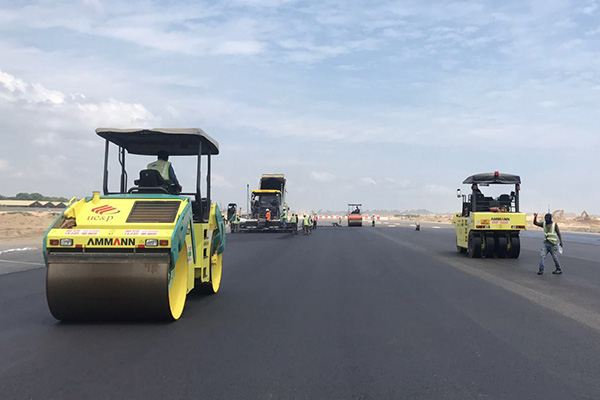 In the month of April 2018 alone, there were more than 30,000 landings and takeoffs at Changi Airport. This works out to an average of 1,000 landings and takeoffs each day. As Changi Airport operationalises a three-runway system by the 2020s to cater to the airport's growth, Changi Journeys brings you five fascinating facts you may not know about a runway.
1. The runway extends more than 2.5m beneath the surface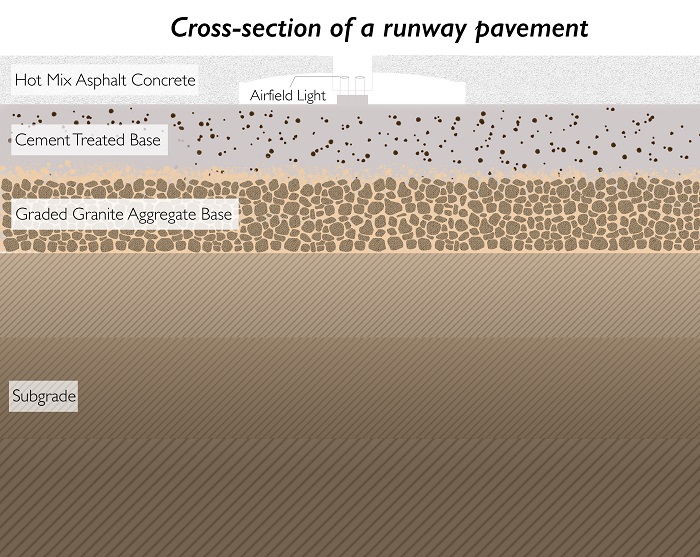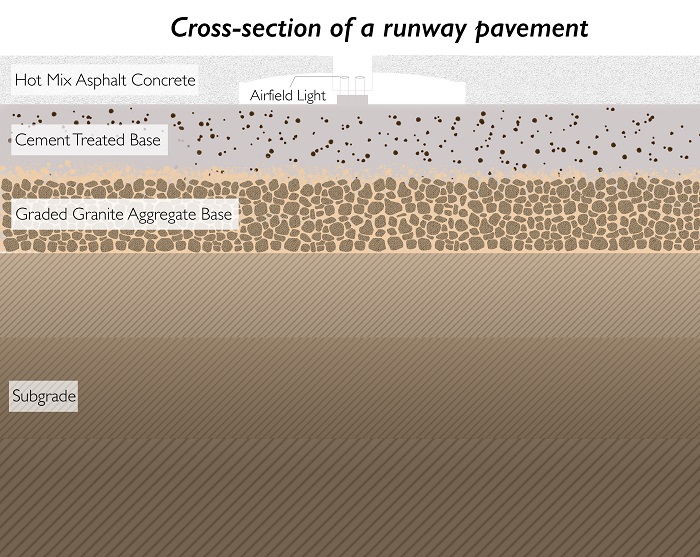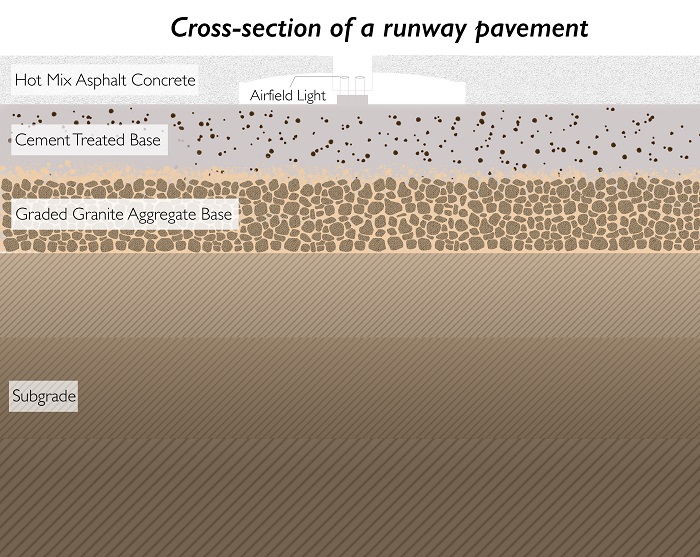 A runway is more than 2.5 metres thick and is made up of four layers.
The base layer is known as the Subgrade. The thickest layer of all, this mix of native soil is compressed layer by layer. Sitting on top of the Subgrade is the Graded Granite Aggregate Base. This layer is made up of coarse to medium grained materials like sand, gravel and crushed stone, each at specific proportions. Together, these two layers make up the foundation.
The third is the Cement Treated Base (CTB), which is a mixture of granular soil, aggregates, cement and water. The last and final layer is the Hot Mix Asphalt Concrete, which makes up the surface.
2. Can it take the load?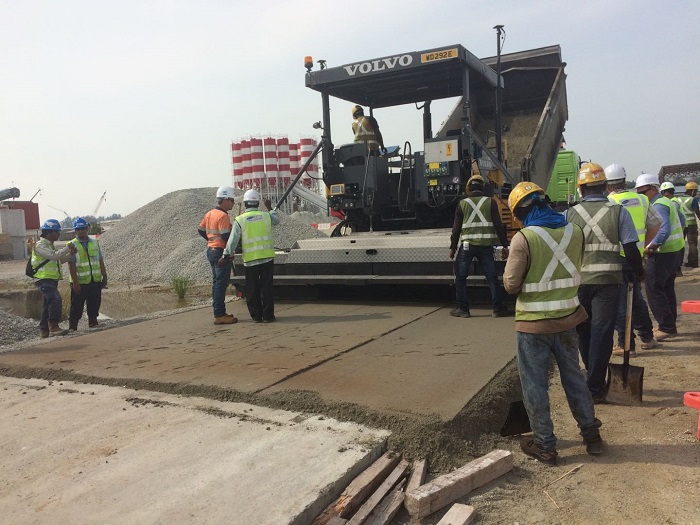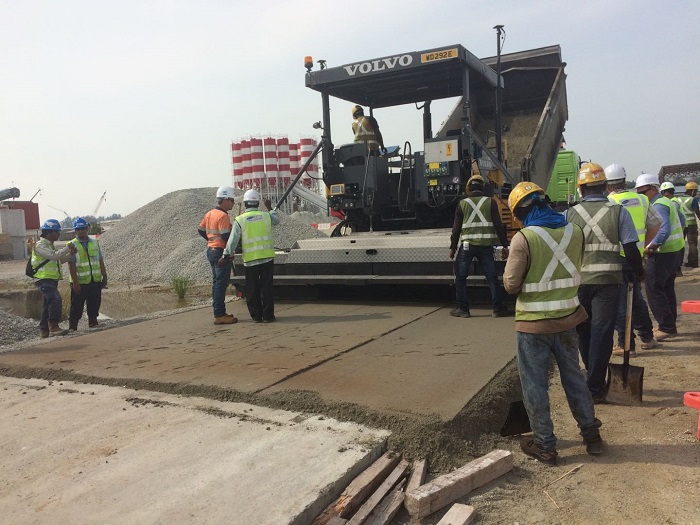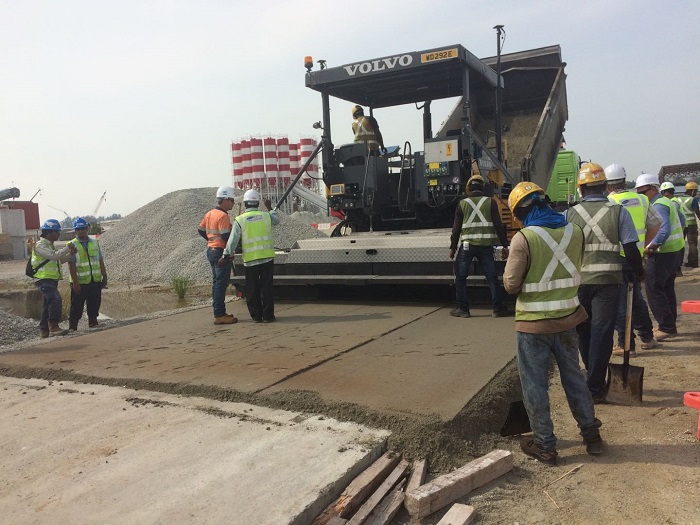 A mock-up CTB layer being constructed off-site before its actual production
During the construction of the runway pavement, a considerable number of tests need to be carried out, including quality control tests conducted on each of the four layers.
An example is the CTB layer. First, the mix is produced and inspected at the batching plant. Then, a mock-up CTB layer is constructed off-site where additional tests can be done. Finally, mass construction can take place for the actual pavement works.  
3. A project of huge proportions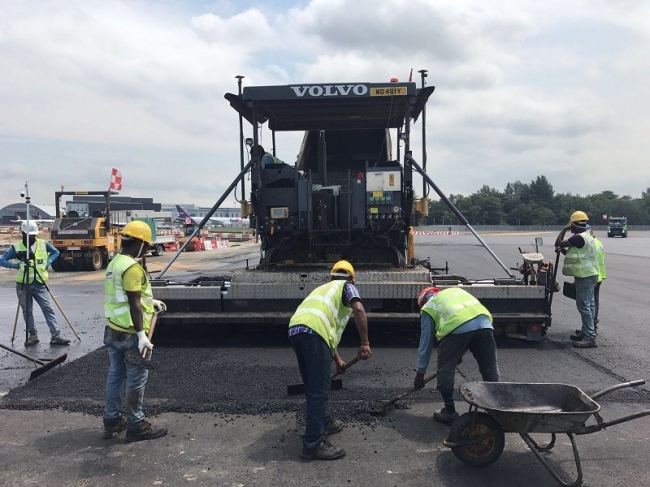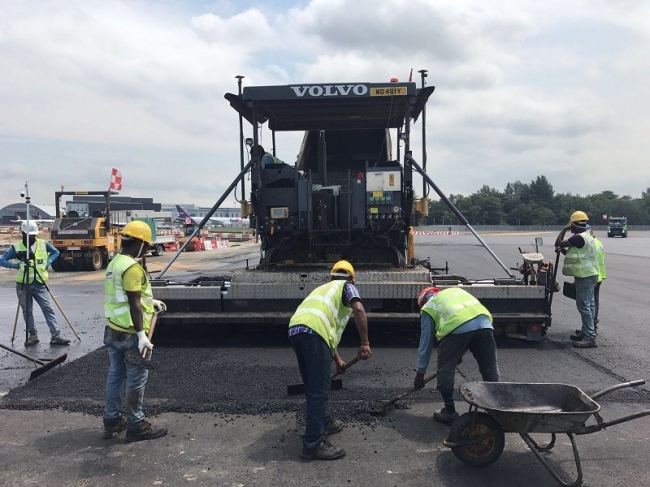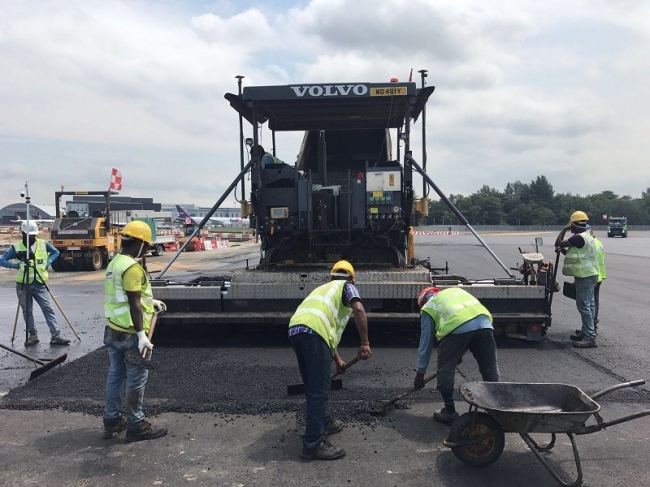 Multiple teams and various machineries work concurrently during the construction of a runway
Building a runway is a monumental project. The Runway 3 upgrading works, for example, involves 27 kilometres of pavement works for the runway and associated taxiways. The site is thus spilt into more than 100 zones to allow multiple teams to work on the various parts concurrently. At its peak, it can involve up to 2,000 workers, with more than 10 types of machineries used for works like excavation, piling, paving, rolling, and compacting etc.
4. Light's up!
At night, airfield lights along the runways and taxiways help pilots navigate their way around the airfield. 
When the future three-runway system is in place, there will be about 20,000 airfield lights in Changi's airfield. These are made up of more than 20 types of airfield lights, in different colours and combinations, each serving a different function. For example, some are designated to light up the runways and taxiways, and some are specially tailored at the touch down zone to aid pilots in landing, while some are traffic control and guidance lights.
5. Cleared for landing?
Finally, before the runway can be cleared for operations, flight checks involving live aircraft landing and taking off from the runway need to be carried out. This test ensures that all related systems, such as the airfield lighting system and the instrument landing system, are functioning well. In the case of Runway 3, one week will be scheduled for the flight checks, which will test both day and night conditions, for each direction.