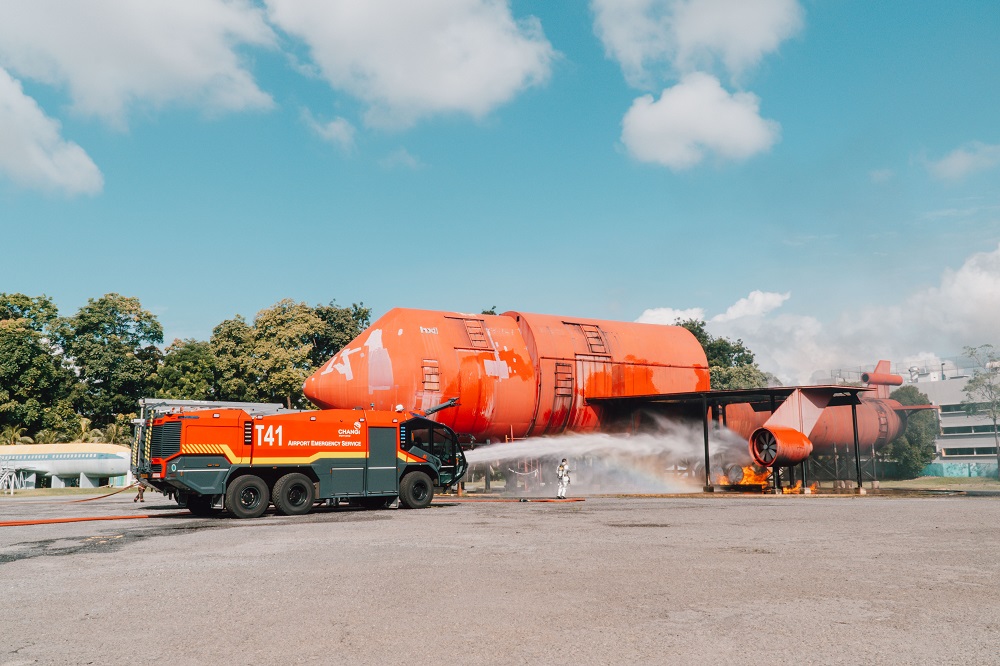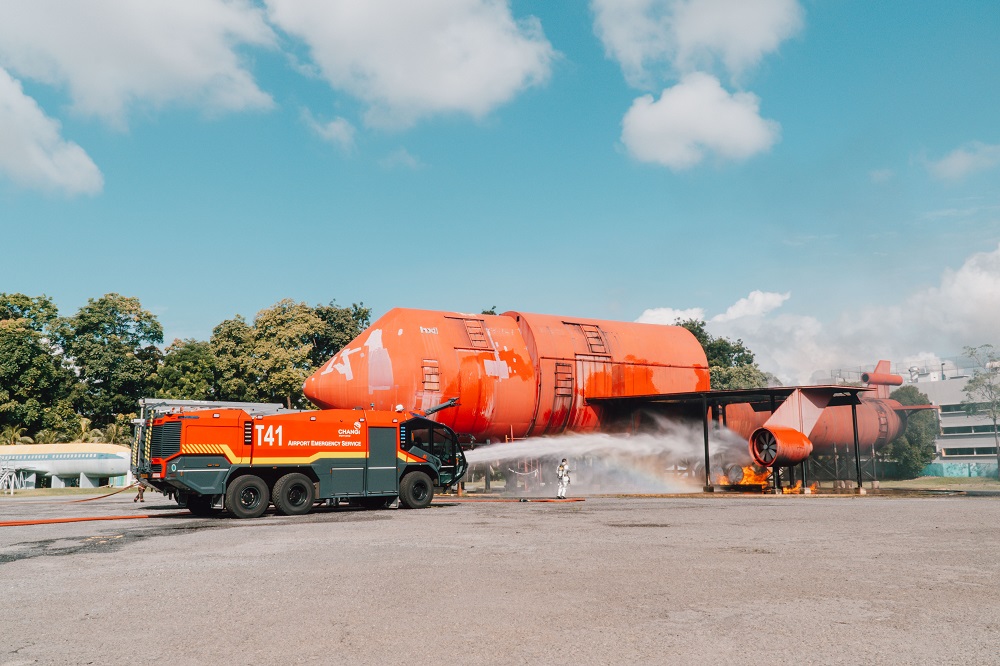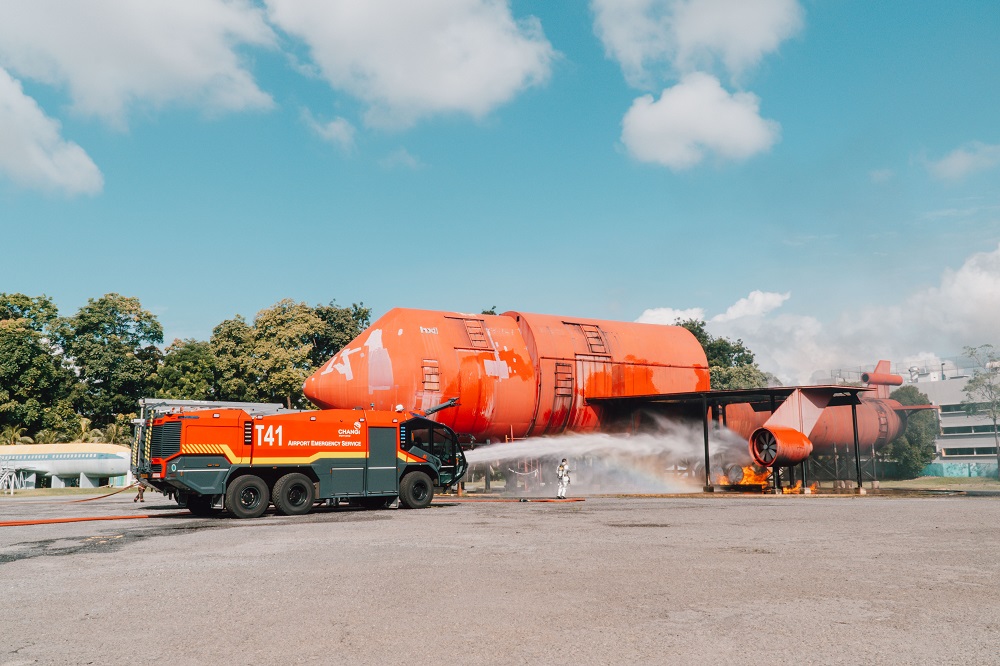 Changi Airport's Airport Emergency Service (AES) stands ever-ready to respond to any fires or emergencies within the aerodrome. To ensure that they are sufficiently trained to put out aircraft fires, all AES personnel need to go through a rite of passage in the form of a hot fire drill in an aircraft simulator, which they affectionately refer to as the 'Red Bird'.
Located just outside the airport grounds, at Upper Changi Road North, the Red Bird is an eight-metre-tall and 44-metre-wide mockup of an airplane's structure, and is, as its name suggests, painted in a striking shade of red. Its insides are fitted with a number of metal seats, where dummies can be placed during training sessions to simulate passengers.
The Red Bird enables AES firefighters to undertake Aircraft Rescue Firefighting (ARFF) training in as realistic an environment as possible. During a hot fire drill, the Red Bird is set ablaze, with internal pipes supplying kerosene to simulate burning jet fuel. Trainers at a control centre nearby can adjust the intensity of the flames as necessary. The firefighters are then tasked to extinguish the fire and extricate 'casualties' in a safe and timely manner, while battling high temperatures and acrid smoke. Each firefighter is also required to suit up in protective gear, which weighs about 27 kg.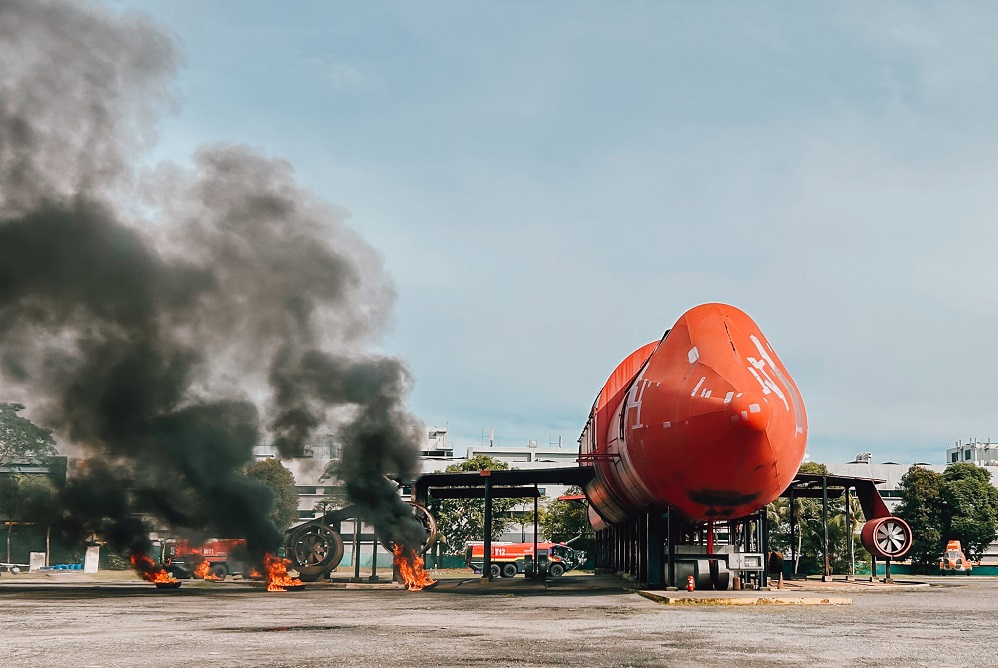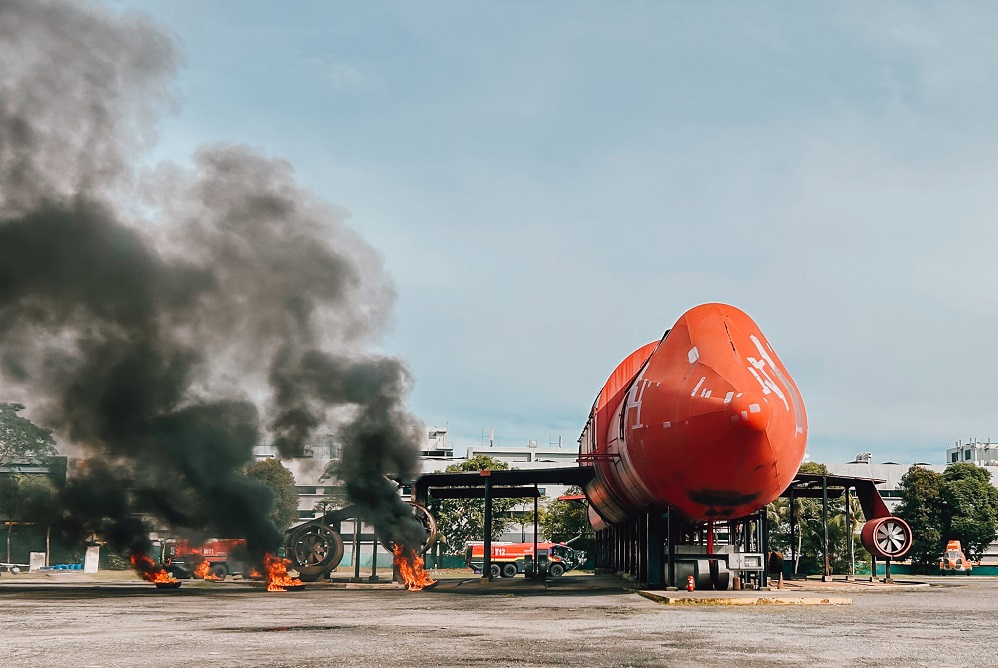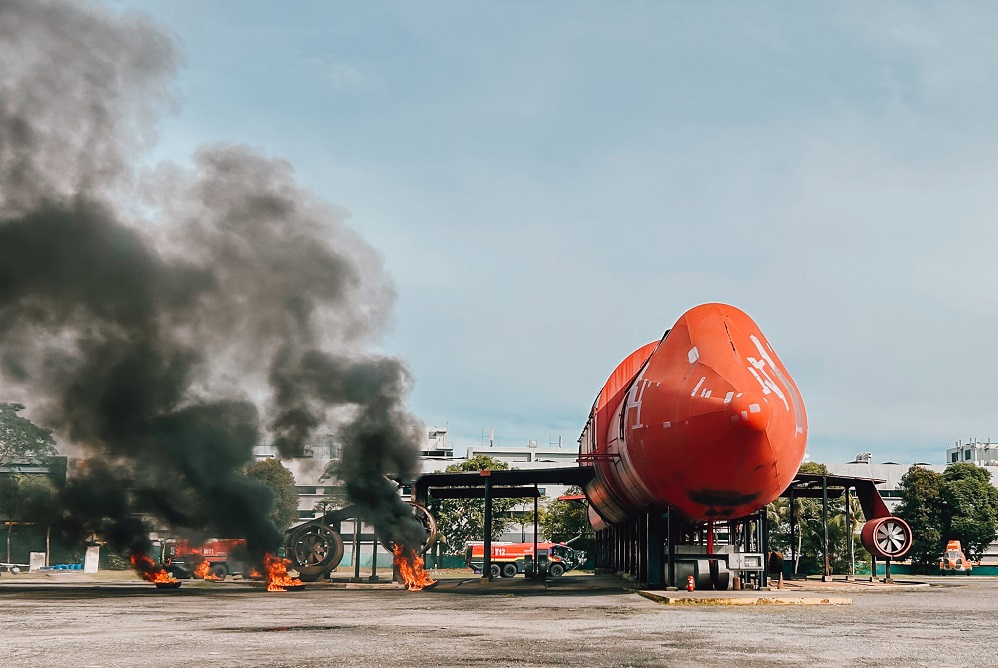 The Red Bird also comes equipped with 'engines' which can be set alight, allowing firefighters to practise training scenarios that include engine fires.
Hot fire drills are conducted at the Red Bird year-round – besides trainees, active AES firefighters also have to undergo annual refresher sessions. So if you live near Upper Changi Road North and see flames or smoke coming from the direction of Changi Airport, do not be alarmed, as more likely than not, this is from AES personnel undergoing another round of hot fire drills.
Peter Ng, Commander, Civil Operations, AES, says, "This training is critical in enabling firefighters to acclimatise to working in a hot, smoke-filled environment. It also builds their confidence to handle such scenarios and will help them work more effectively in the event of an actual emergency. 
The Red Bird is just one of the realistic simulators that Changi's AES goes through as part of their training; others include a "cage room", which replicates a cramped, dark and noisy plane interior from which firefighters have to retrieve "casualties", and a foam tender driving simulator, where the driver has to navigate the vehicle around a virtual replica of the Changi airfield, avoiding any obstacles and hazards. (Read more about the suite of training that an AES firefighter has to undergo here.)