Innovating to keep staff safe during Covid-19
A staff taking her temperature before the start of the work day.
In late January this year, as the number of Covid-19 cases in Singapore started to rise, Changi Airport Group (CAG)'s management team started re-organising their resources for various potential scenarios.
As a precautionary measure, CAG started to plan for temperature screening measures for all staff. On 31 January, a project squad was gathered and briefed on the requirements of setting up an online temperature submission system, where CAG employees can easily submit their temperature daily, even on weekends, and on-the-go. The system should also be able to generate reports for easy tracking of all submissions.
Comprising a total of eight employees from various teams, the project squad gathered very quickly to discuss and brainstorm the requirements of the brief.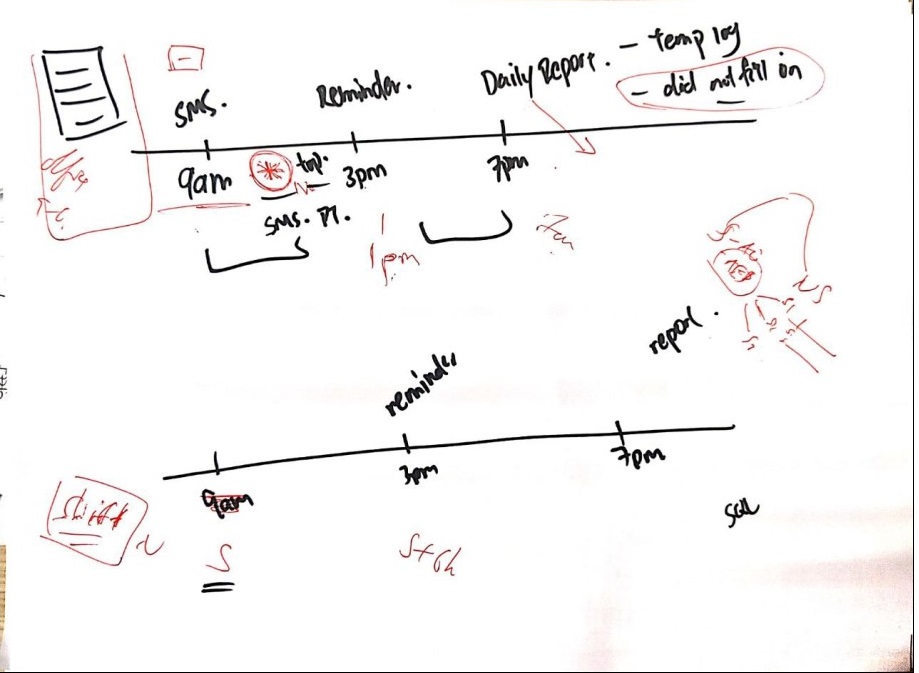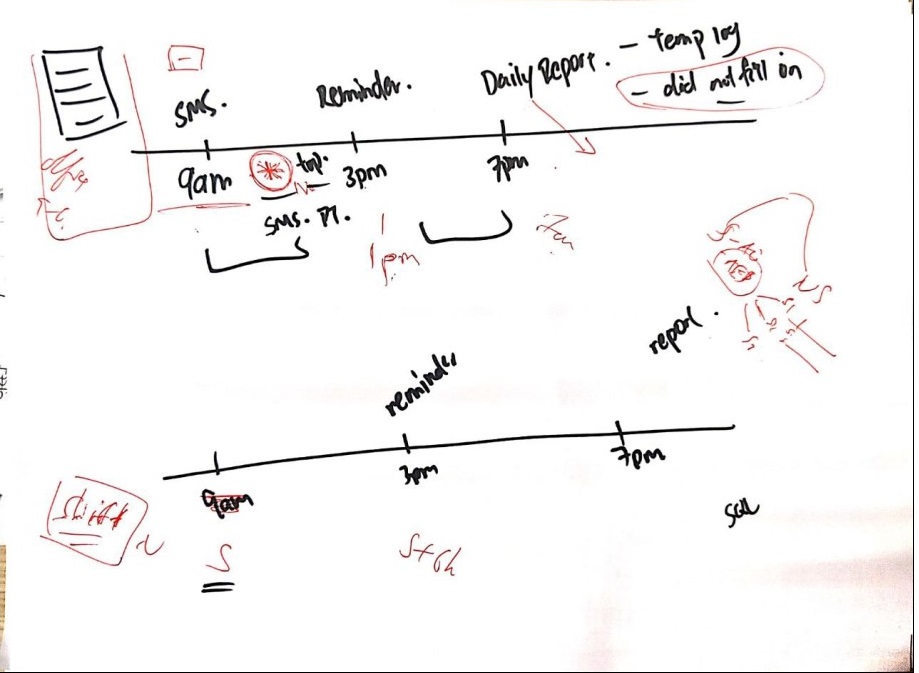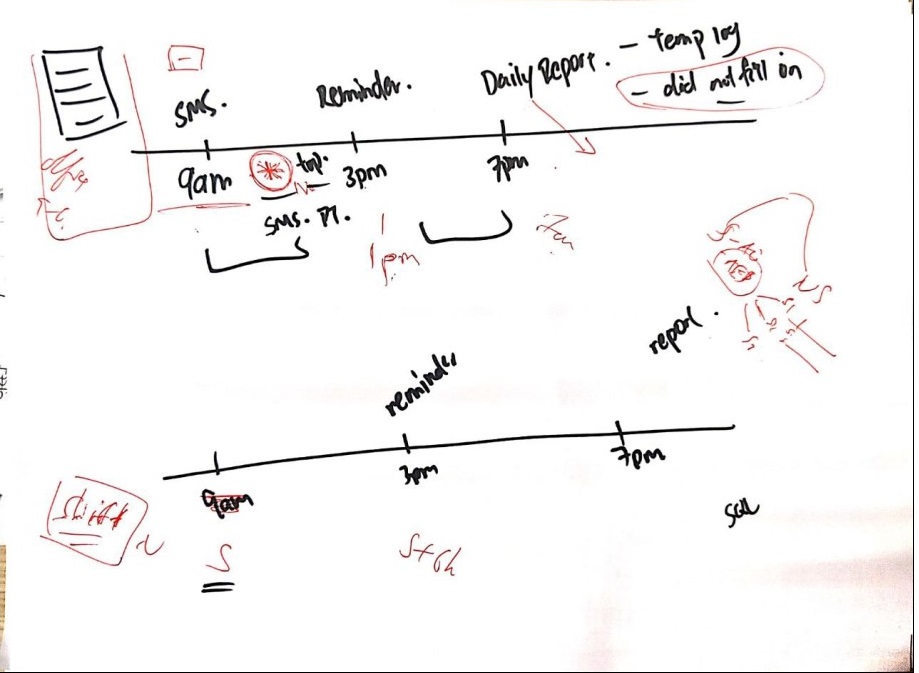 A rough concept sketch by the project squad during the initial ideation process.
The squad decided that the quickest way to get the system up was to tweak an existing platform that is originally designed for marketing campaigns, which was able to send out emails and SMS-es to CAG's Changi Reward members. The squad brainstormed for ways to repurpose the system to handle the more complex logic of mobile number verification, temperature logging, and daily report generation. Working within the limitations of the system truly squeezed the squad's creative brain juices, as they had to keep thinking out of the box to solve certain system challenges. Adding to the complex development process was the fact that new user requirements continued to stream in during the week from stakeholders, requiring them to rethink certain parts of the solution.
After pushing themselves relentlessly for a week, the squad members produced their first Minimum Viable Product (MVP), which was rolled out on 10 February, just as Singapore raised its DORSCON level to that of orange.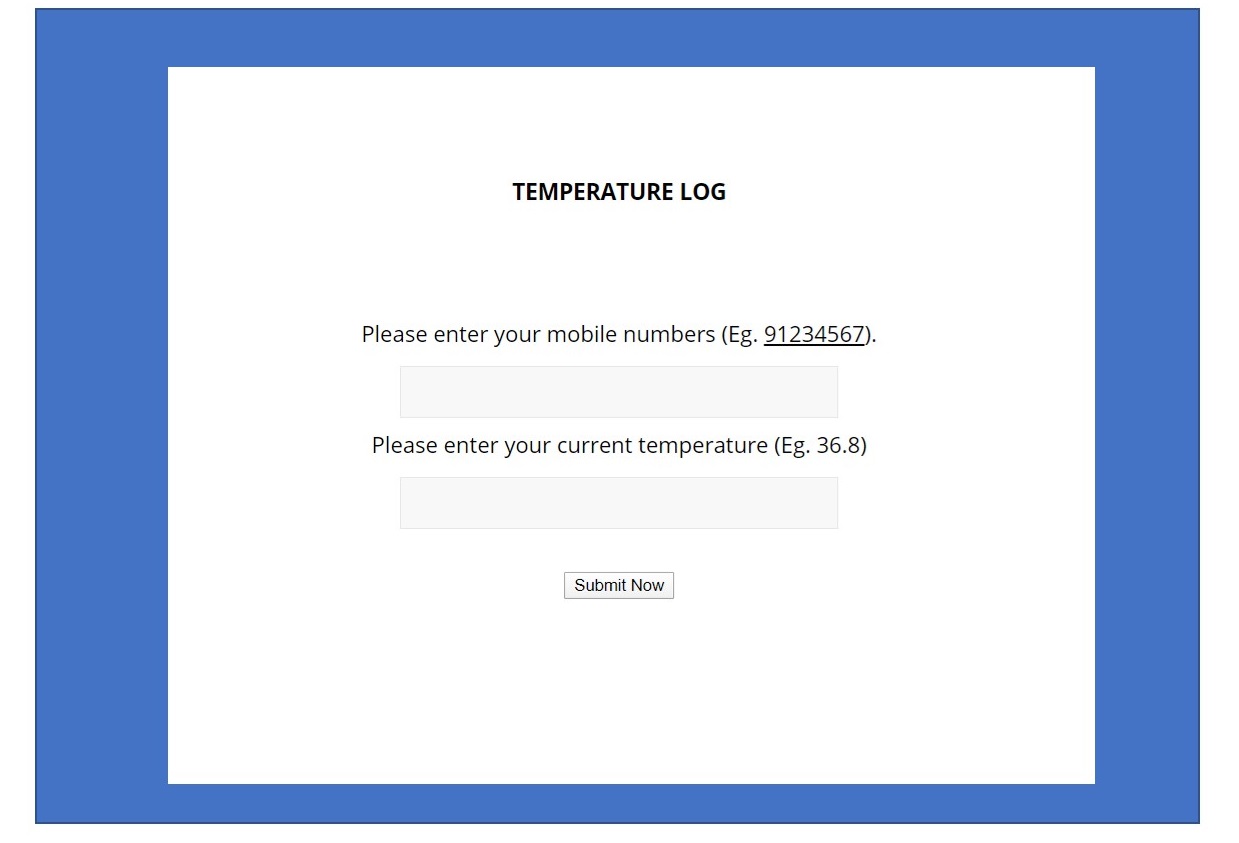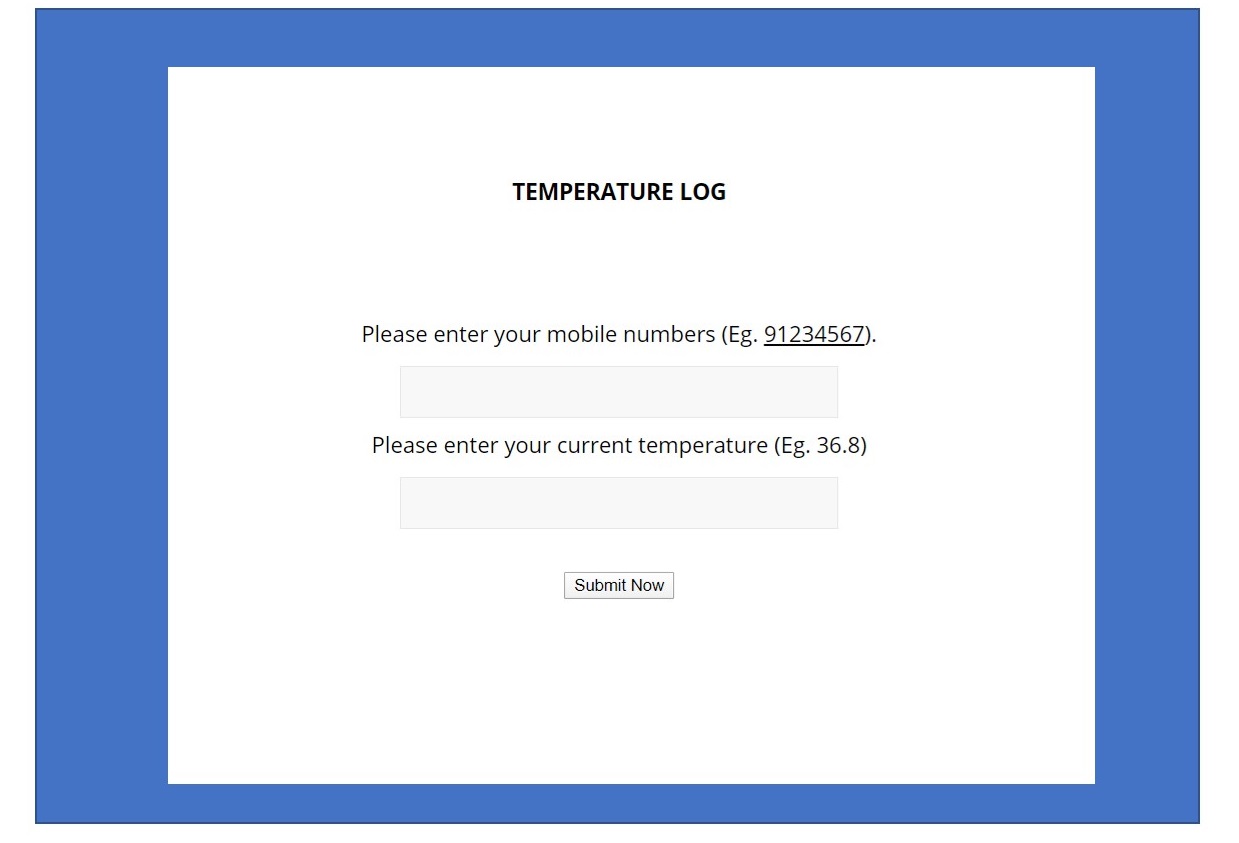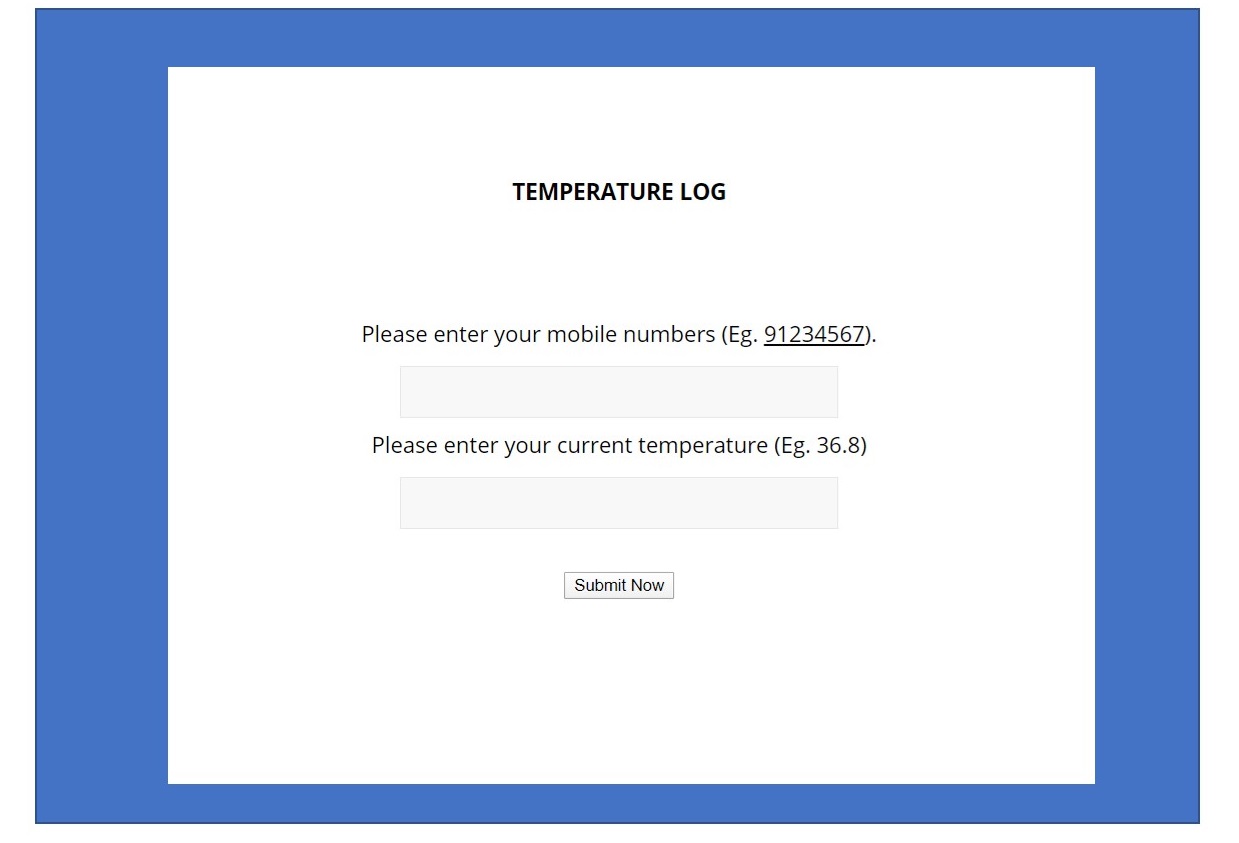 What greets staff when they click on the link in the SMS reminder to submit his/her temperature.
The system was a "no frills" one, but it worked perfectly for its purpose – it prompts employees twice a day through SMS-es to submit their temperature online. Should an employee accidentally type his/her mobile number wrongly, or submit a temperature reading outside of a reasonable range, the system would respond with a prompt, so that the errors can be rectified immediately. Supervisors will also be alerted if a staff's temperature crosses 37.5 degrees Celsius.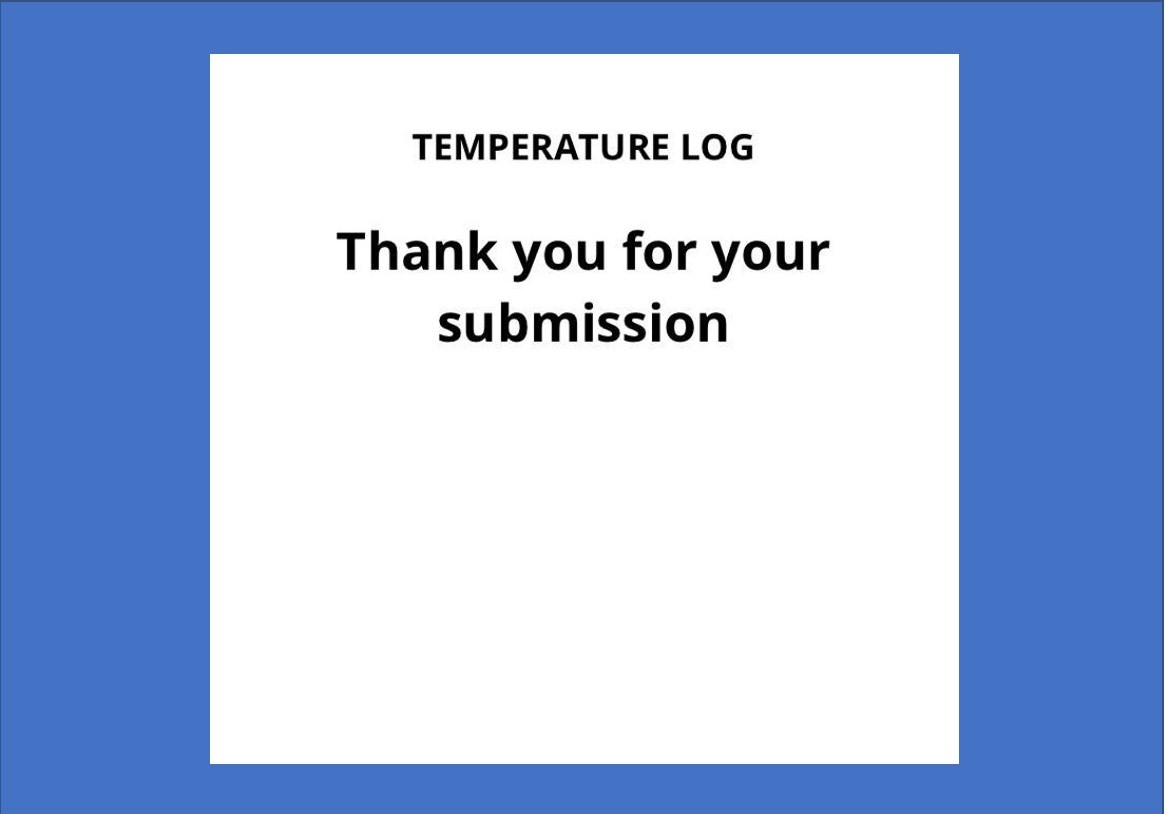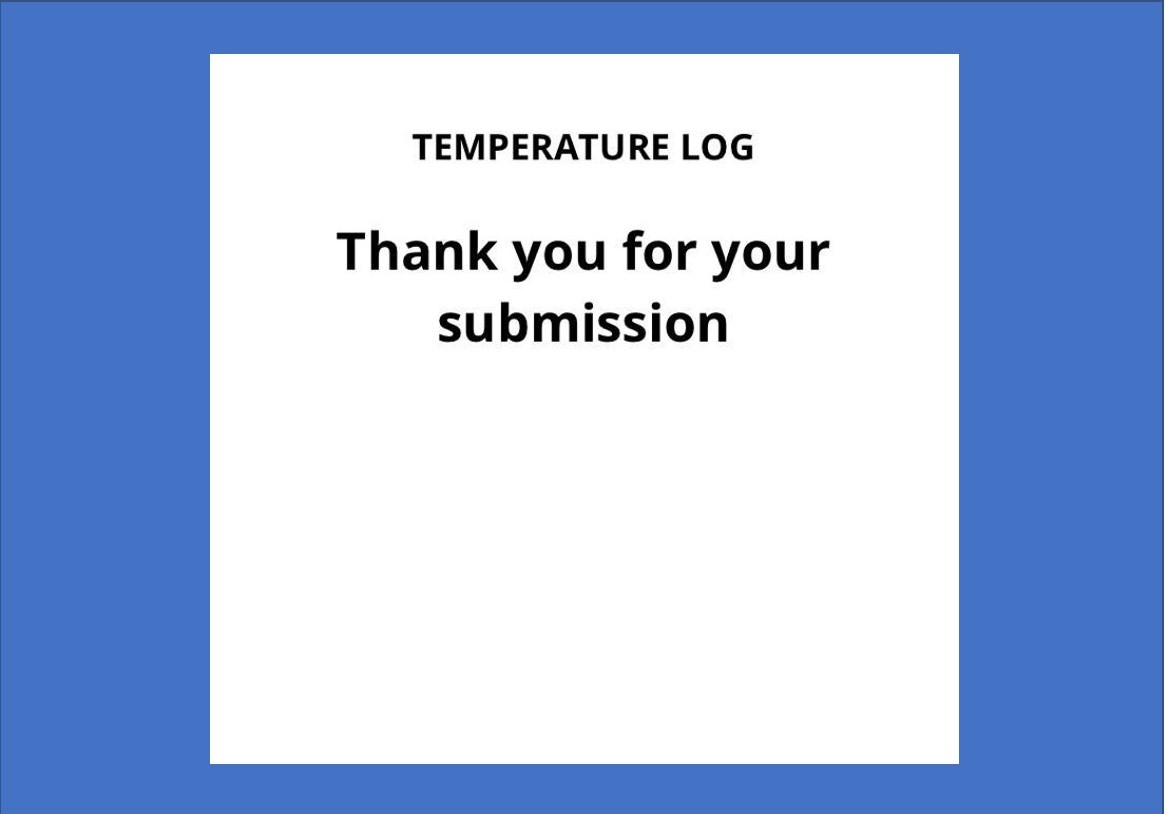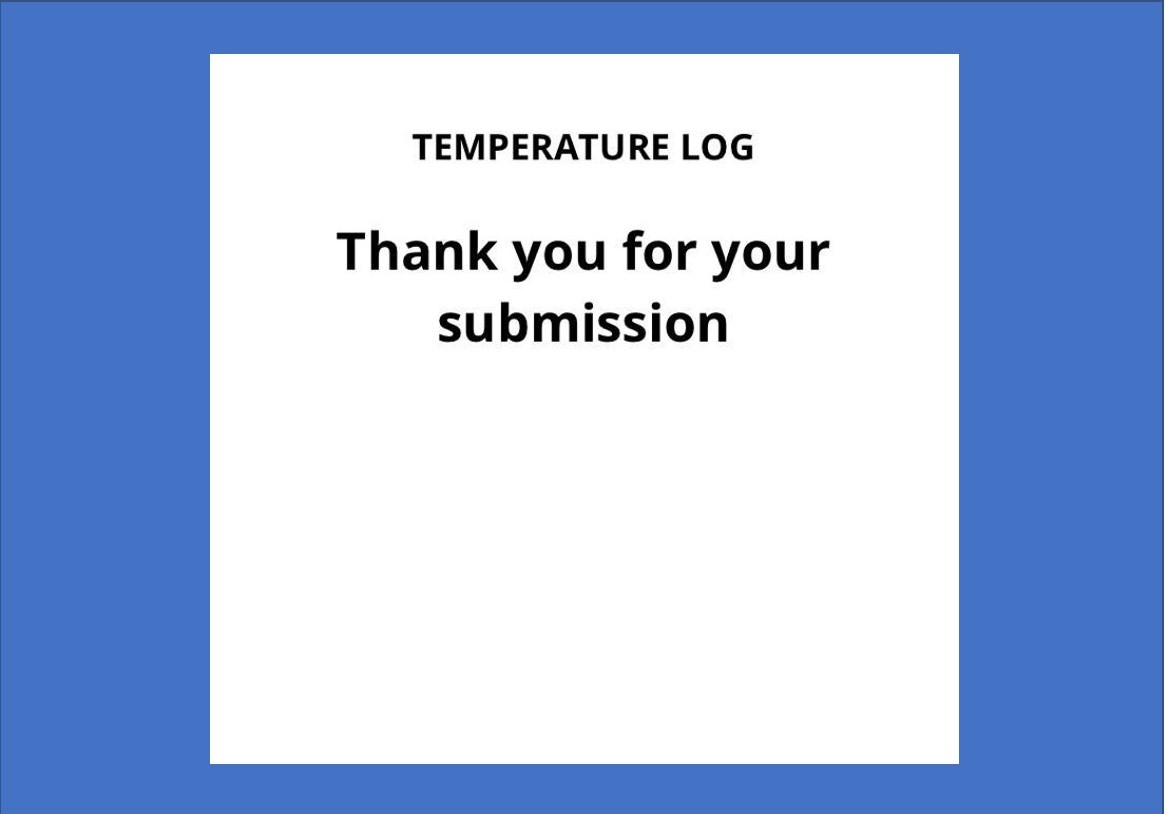 An acknowledgement message informs staff that his/her temperate has been logged successfully.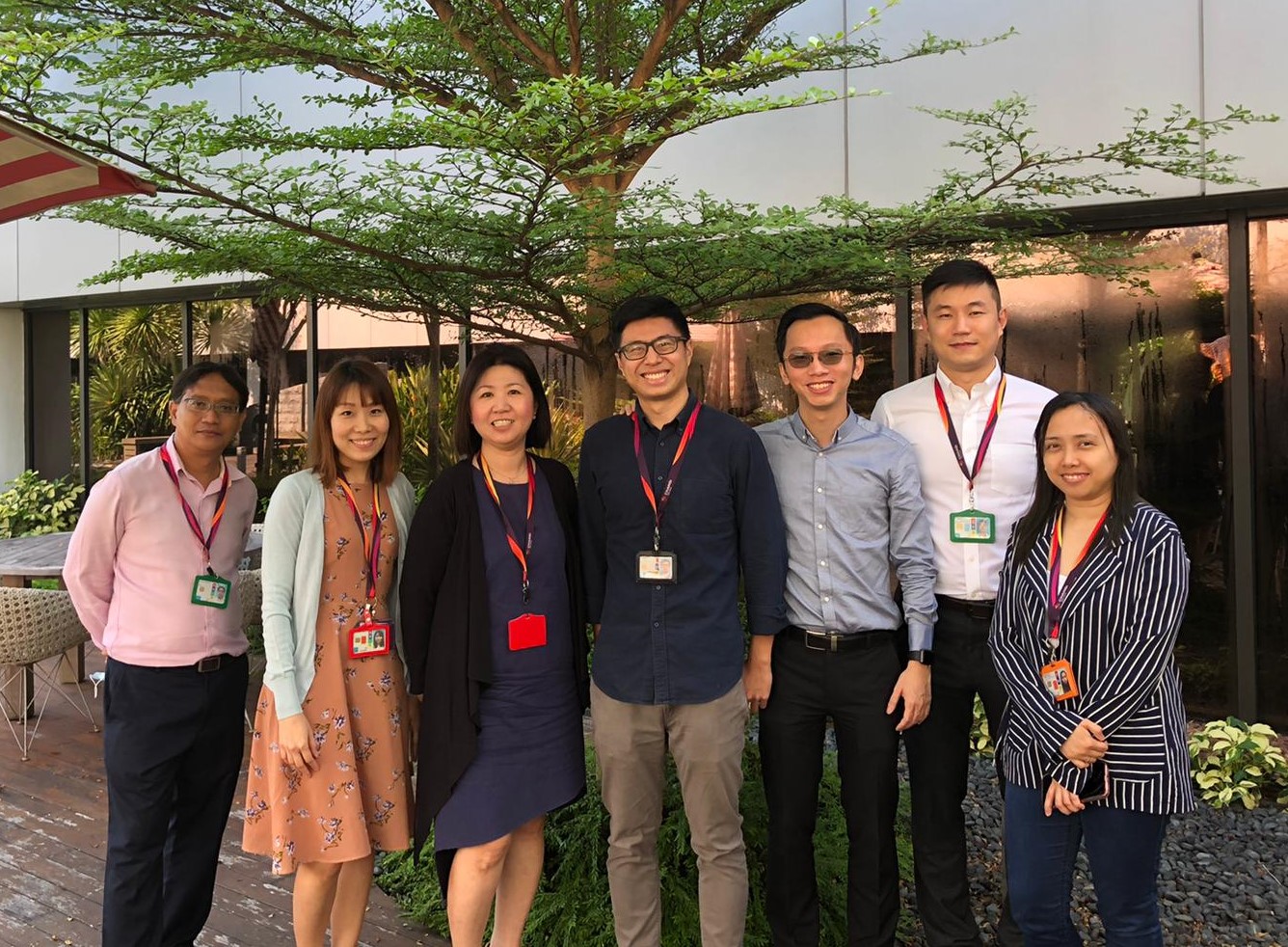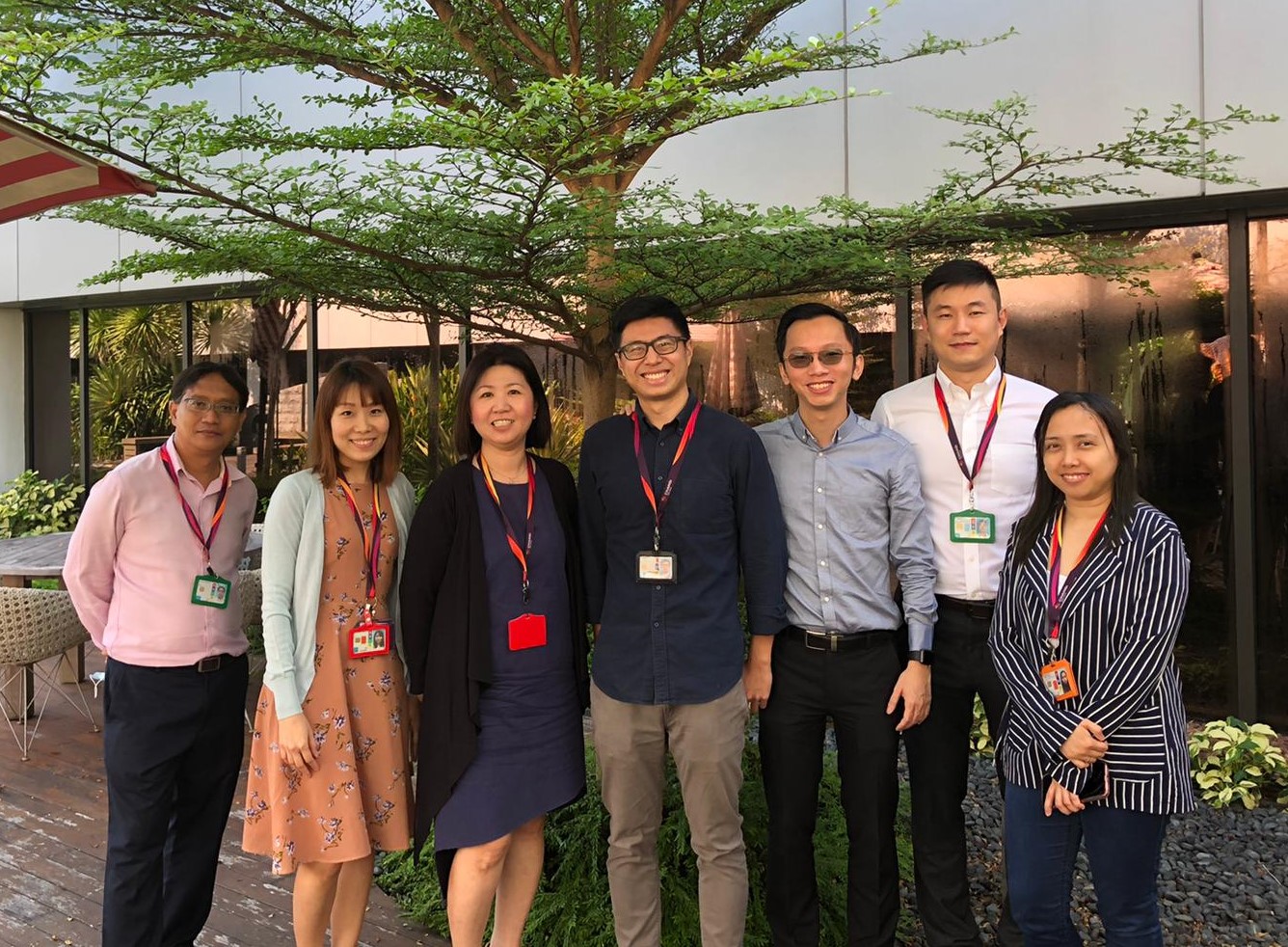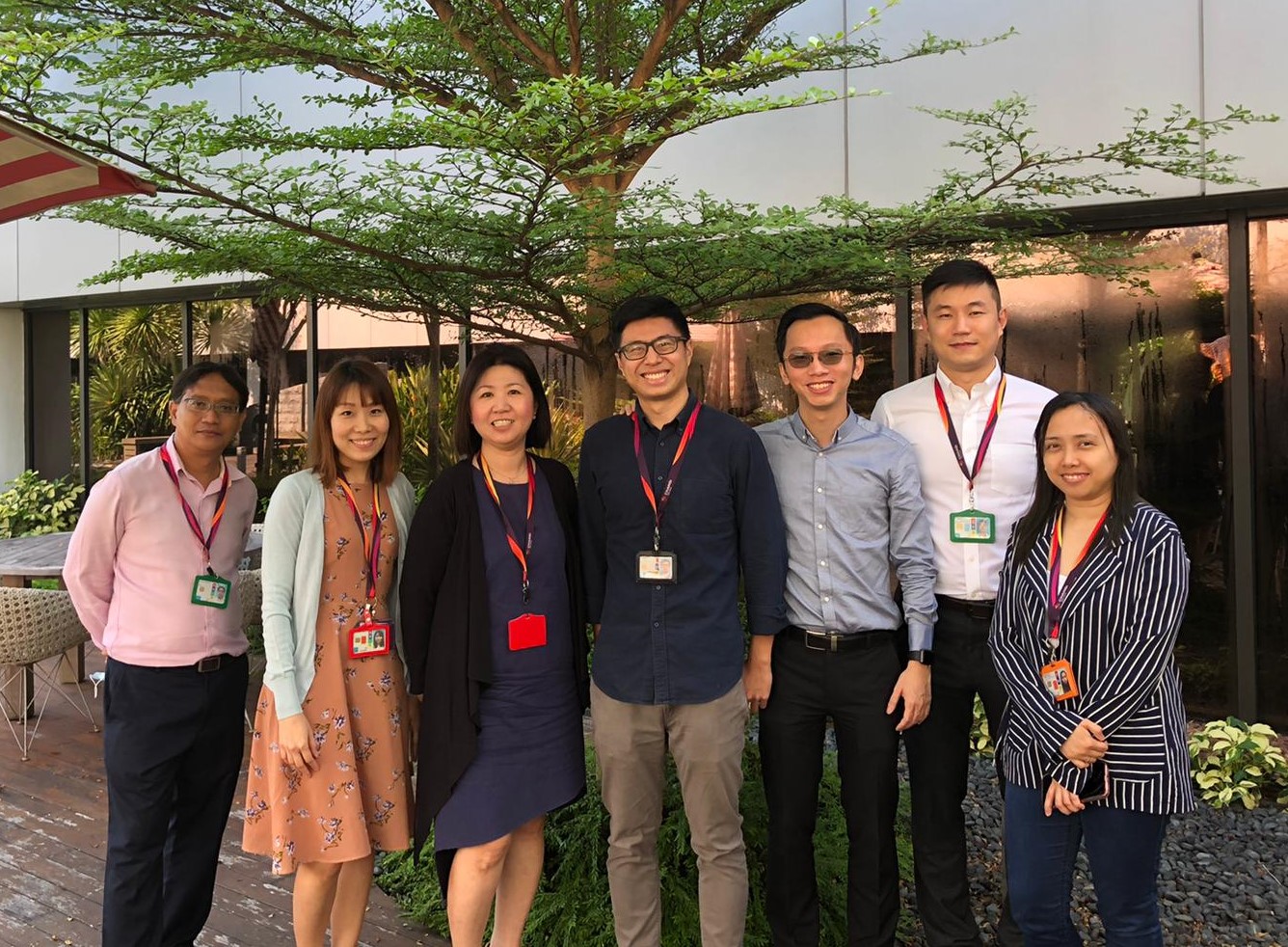 Squad members celebrating their getting the system up in just 10 short days
Moving forward, the squad is exploring adding on more features to the system, such as an administration page that would allow the People Team (CAG's Human Resource Division) to update the list of recipients of the daily SMSes, such as when staff go on long absences like maternity leave.