5 interesting facts about Terminal 2's flight info display flip boards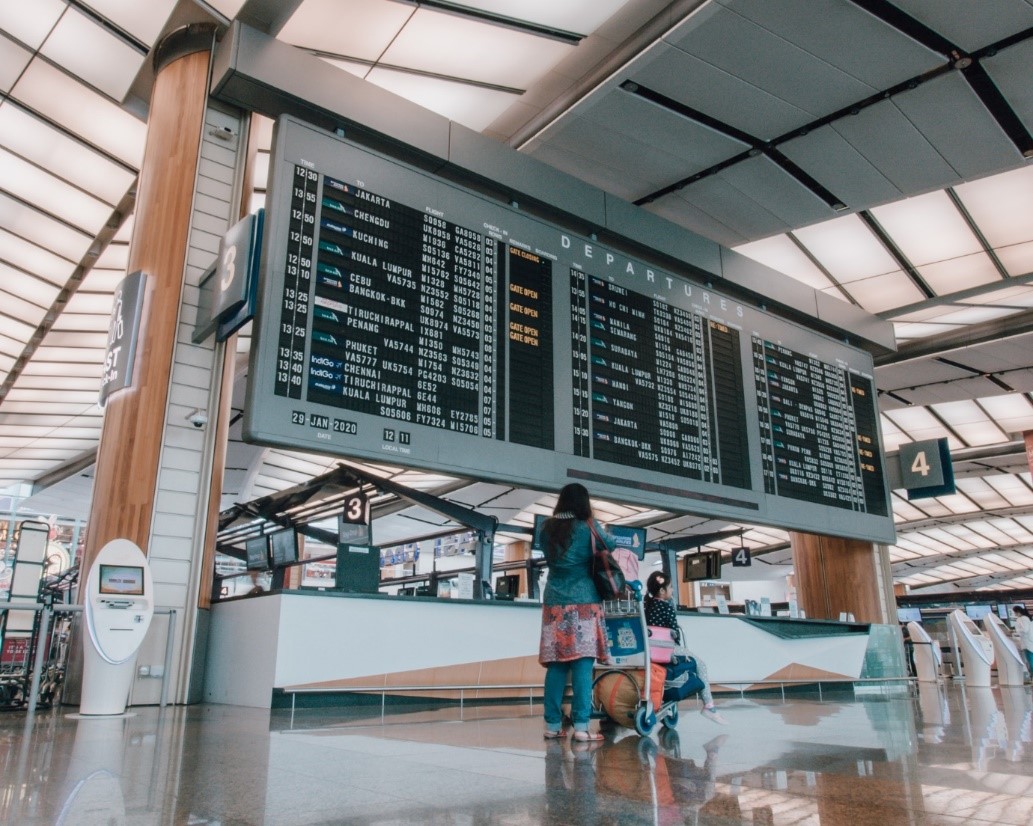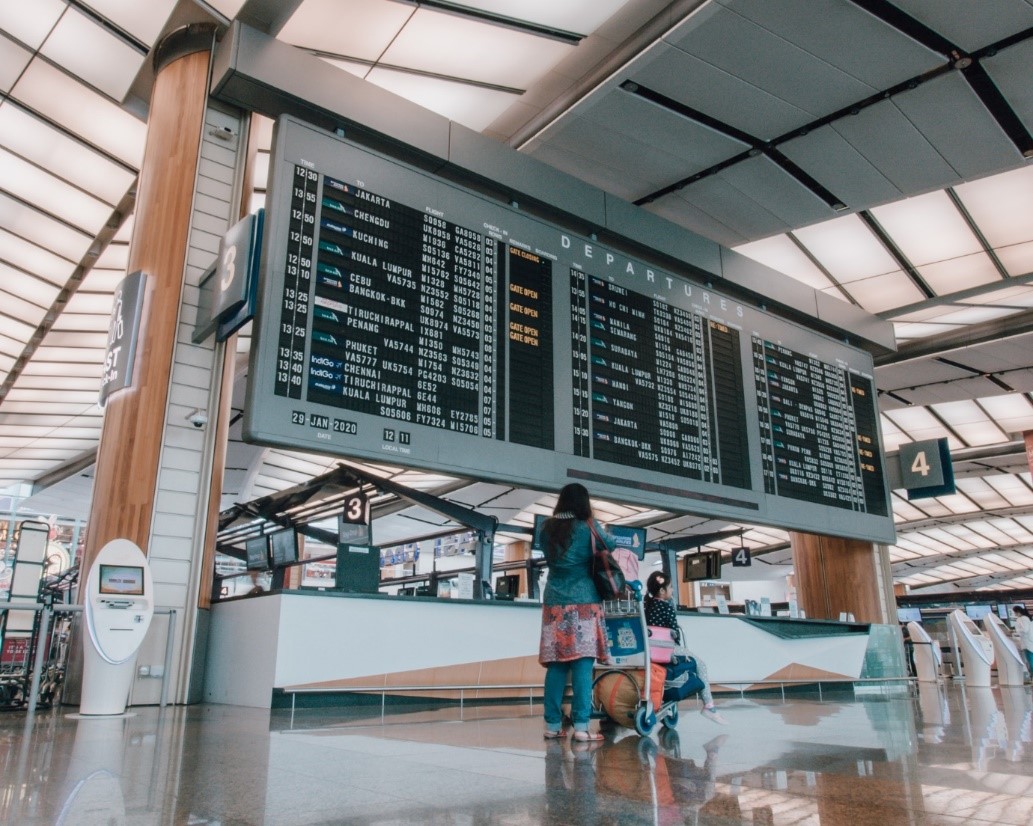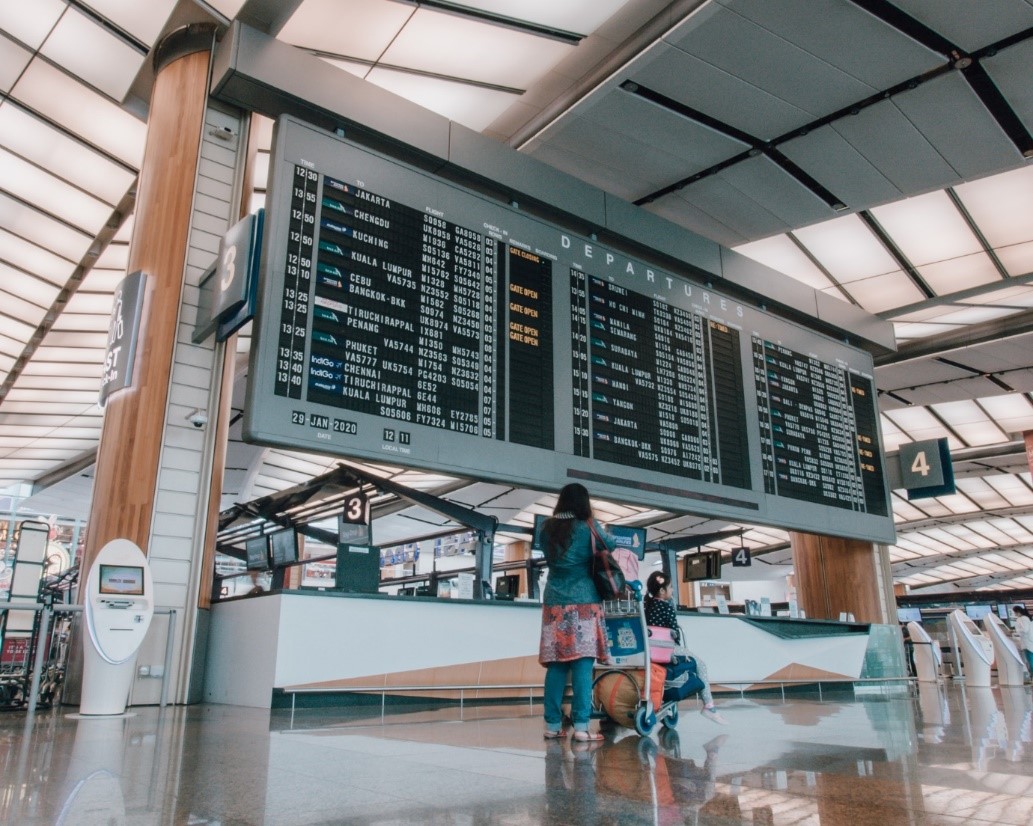 The two flight information display flip boards in Terminal 2 (T2) have seen many things since the day they started "work" in 1999. From celebrating monumental milestones in Singapore's history to witnessing sweet farewells, the flip boards have grown to become one of Changi Airport's most beloved icons. But have you ever wondered what makes them flip? Changi Journeys brings you five interesting facts about them.

1. A jigsaw of many pieces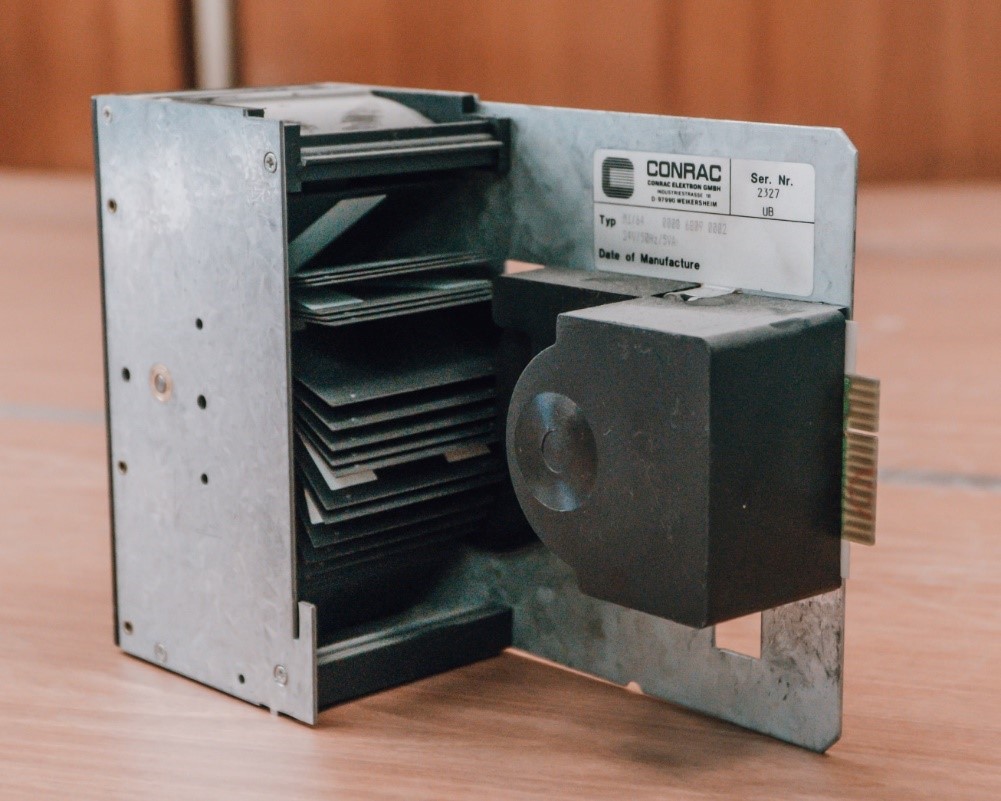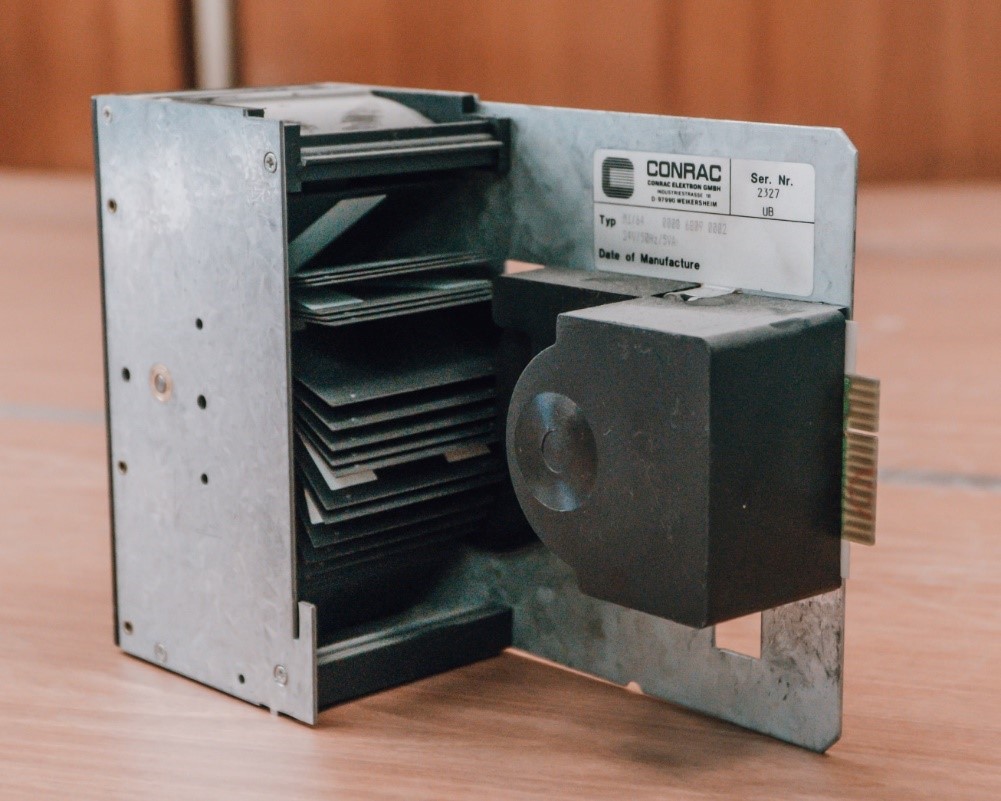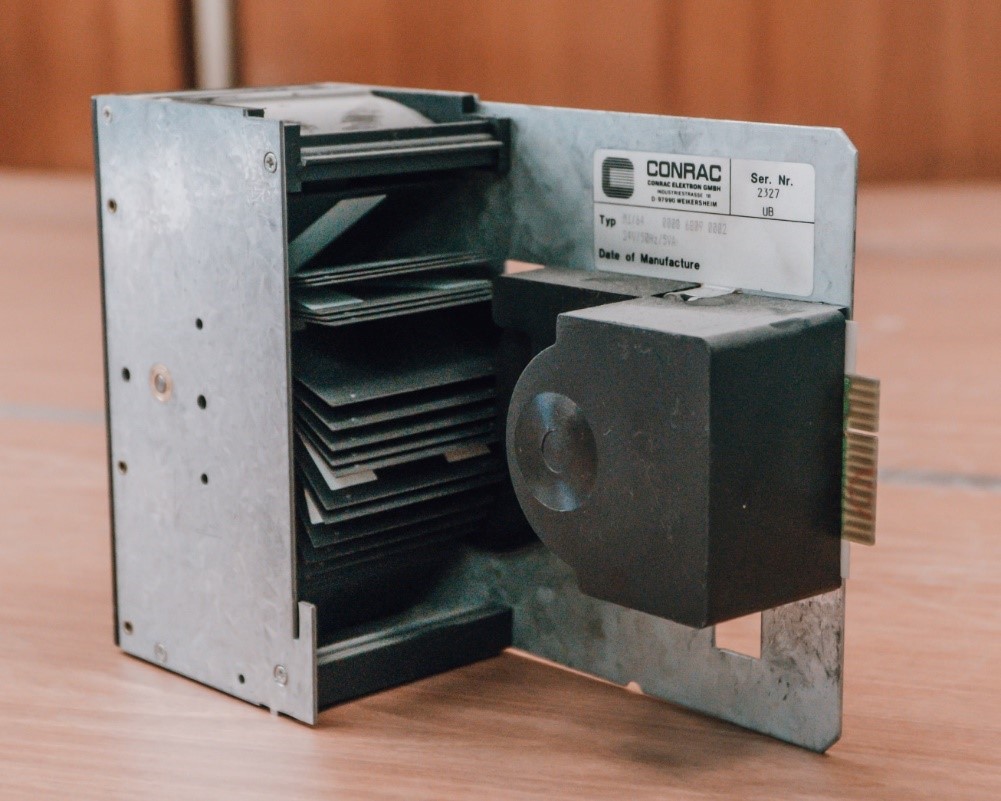 The insides of a single-character module, where its 64 flaps are flipped using a small motor and gear system.
Each flight information display flip board is made up of over 2,000 individual modules. This includes about 1,600 of the smallest single-character modules that measure 150 millimetres (mm) by 76 mm – roughly the size of an iPhone 11. These modules are each made up of 64 flaps that flip downwards to form a dizzying combination of letters and numbers to tell flight details.
In addition, about 240 double-character modules are used to tell the time, while another 240 modules of 3 characters and more are used to display airline logos and remarks such as "Gate Closing". 
2. Small details for the bigger picture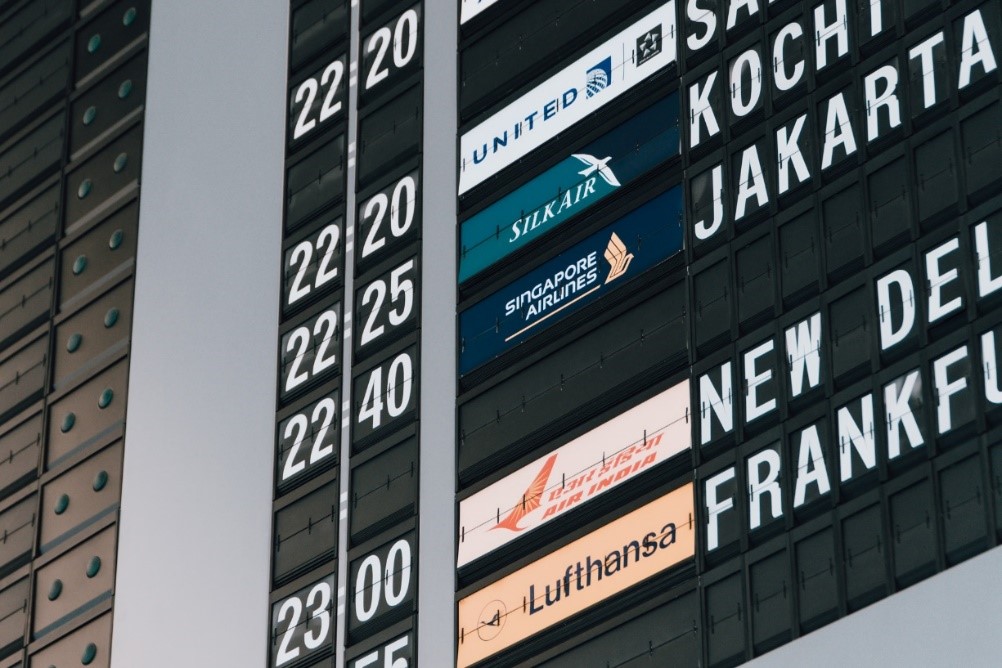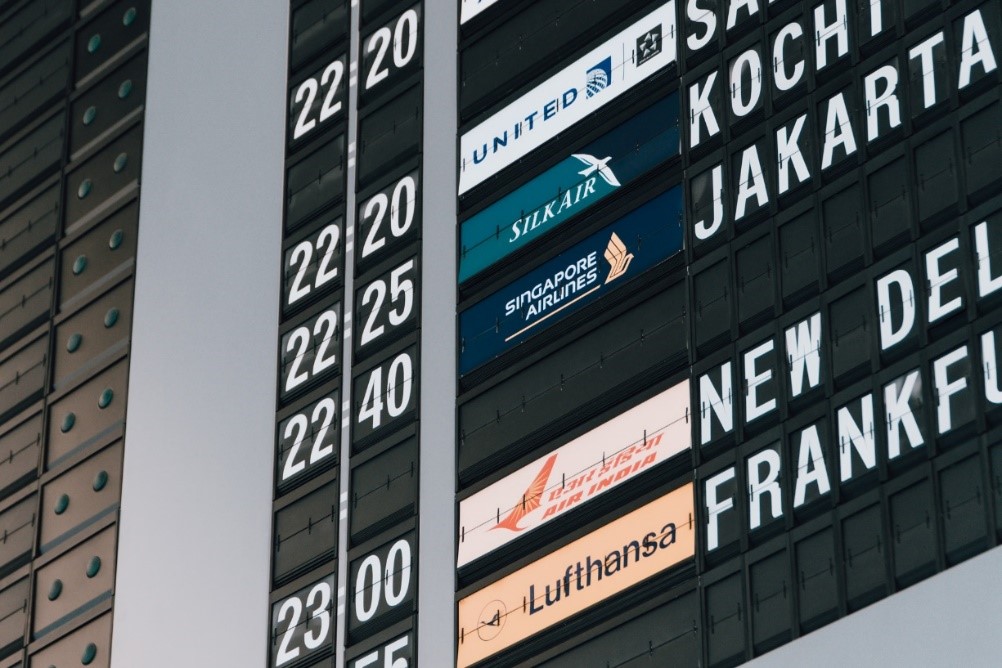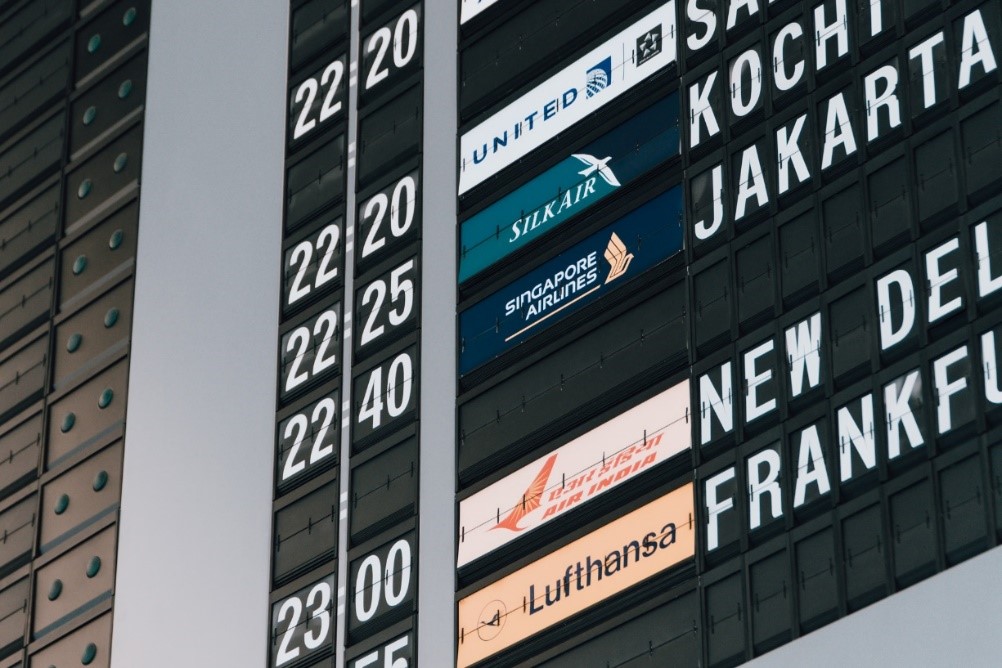 Airline logos are carefully laid out and coloured to ensure that they can be identified from afar
Care was taken to use non-reflective materials for the flip boards, including the frame holding the modules, to ensure passengers can see their flight details from a distance even with direct sunlight in the Departure Hall.
White and yellow fonts were used to provide a high contrast against the black flaps, to make it easy to read from as far as 50 metres. In addition, a silk-screen printing technique, where colours are transferred onto the flaps through a mesh, is used to achieve vivid font colours and airline logos.
3. The intricacies beneath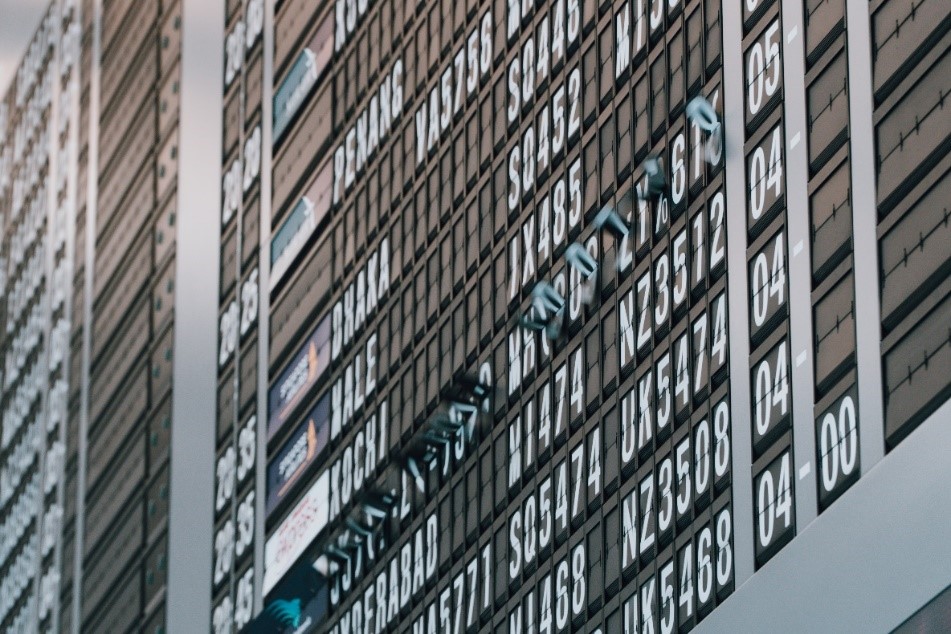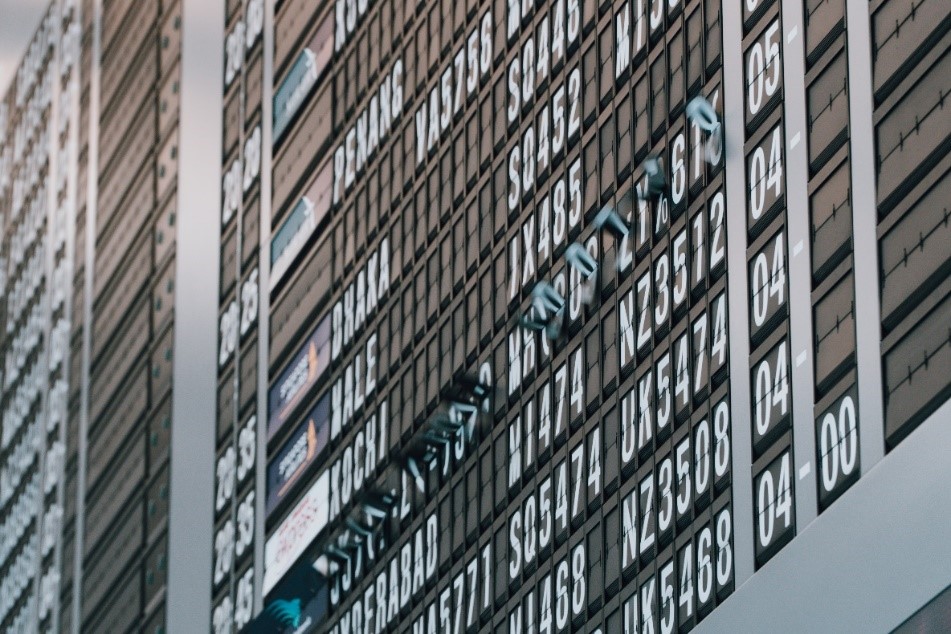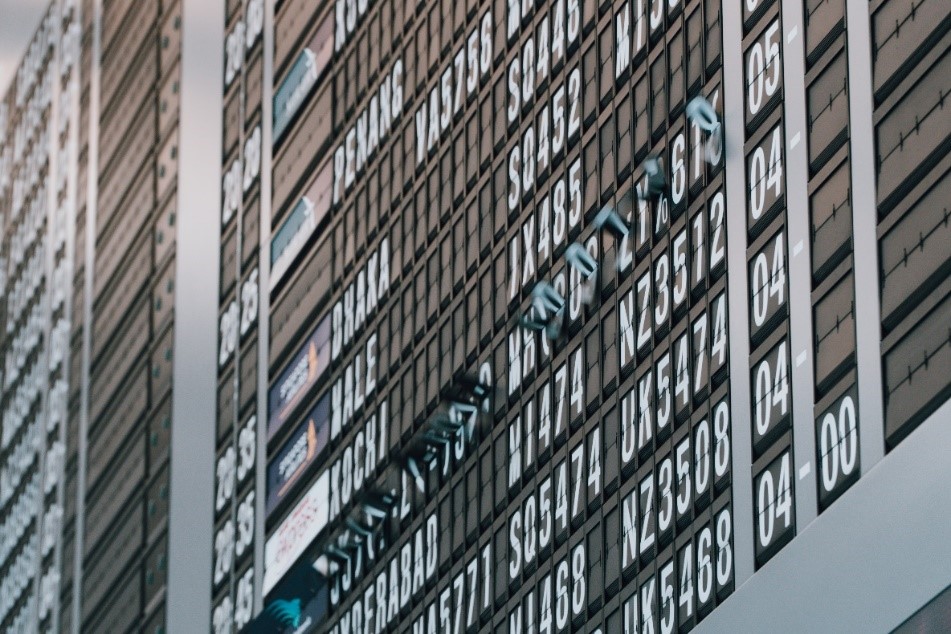 The motors are activated row by row, creating a cascading effect on the flip board whenever flight information changes
The flip boards are powered by synchronous motors that provide speedy rotations of 5 flaps per second, while creating a distinct clacking sound of its plastic flaps being cycled through – an audible signal to surrounding passengers that their flight information was about to be renewed.
Additionally, the motors are fully sealed to prevent dust from accumulating on the rotation gears; otherwise, dust could affect the spinning of the flaps, resulting in a shutdown. 
4. A specialised high precision job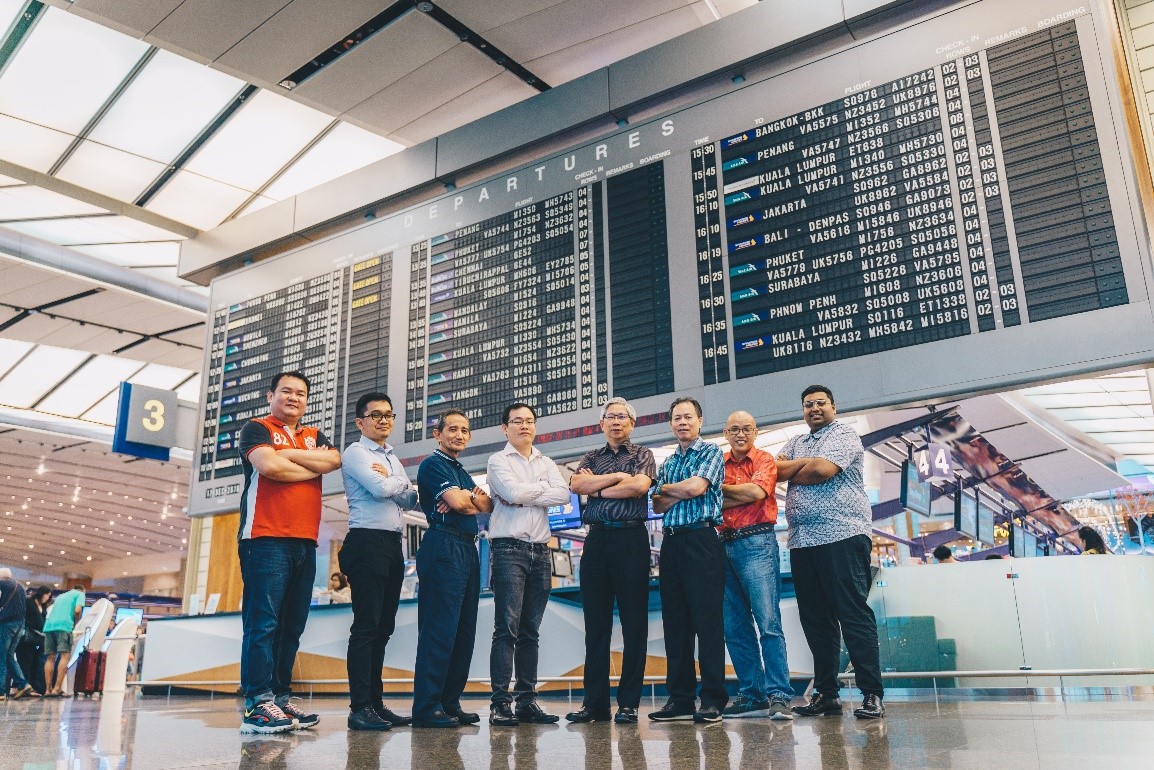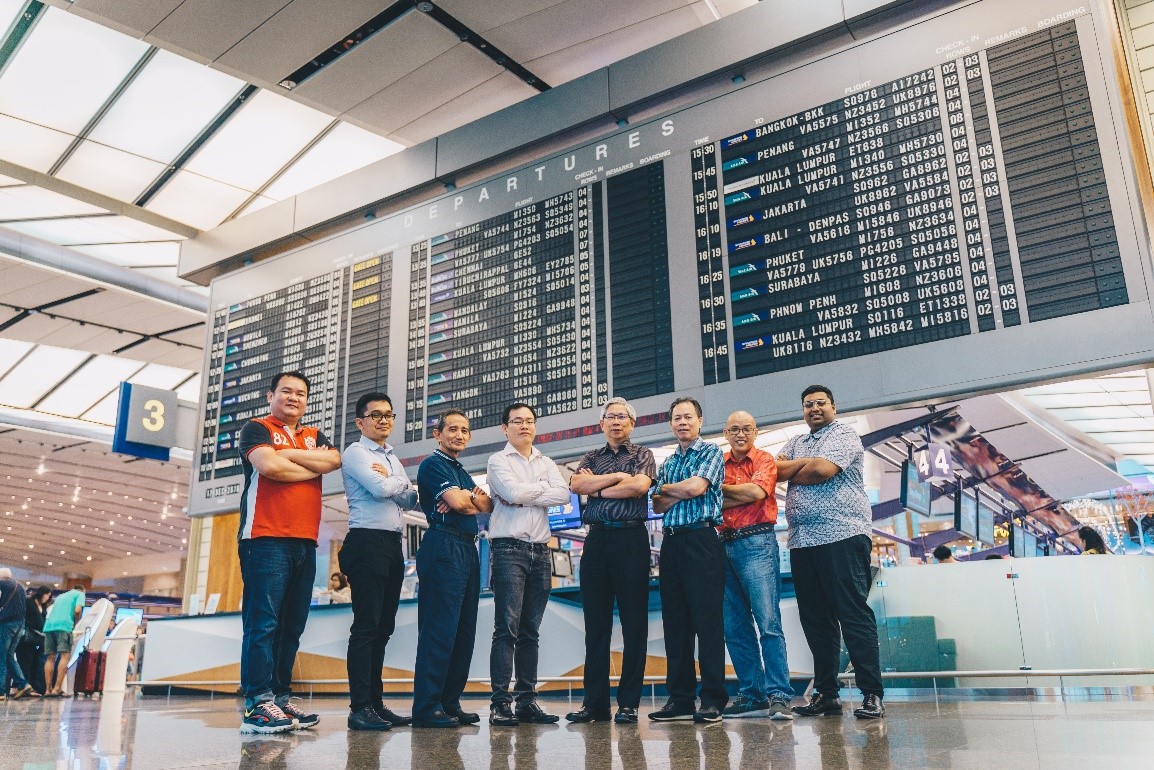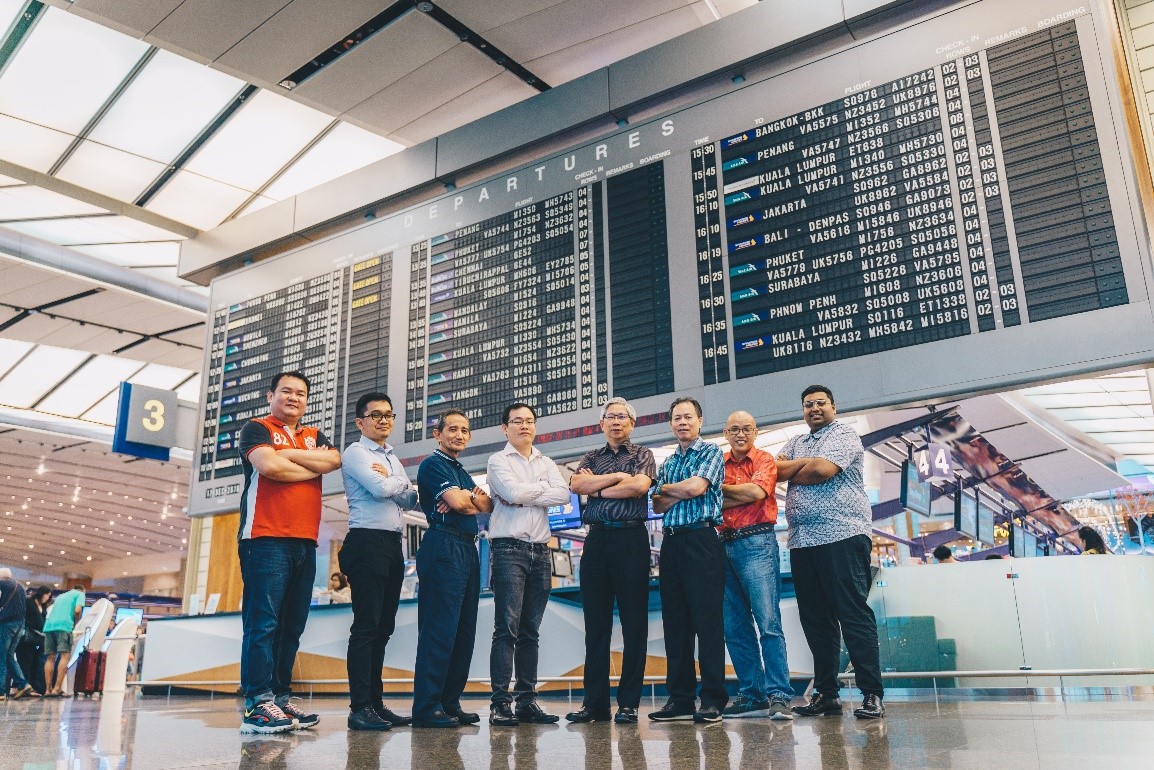 The team behind the iconic flip boards
A specialised team works round-the-clock to ensure the flip boards run smoothly. Doing so, however, is no easy feat.
In addition to conducting troubleshoots for the board, the highly skilled team conducts half-yearly maintenance. The team first starts with resetting the flaps to the blank positions, before flipping these flaps one-by-one to clean dust off their surfaces as a precautionary measure – even if the rotating motors are fully-covered. These will ensure that each individual module will rotate properly and display the right information.
"The rotation gears, with a small diameter of 30 mm, need to be placed in their designated positions on the board and adjusted to an exact angle," said Mr Mohamed Ayob bin Ahmat, one of the crew members who maintains the boards. "This is critical as just being a few degrees off will cause the flap to show the wrong letters, numbers and information."
Whenever information, such as the addition of a new airline, needs to be added to the flip board, the team must carefully remove and replace the new flaps by reinserting into the tightly spaced gaps.
5. Bearing witness to history
Changi Airport welcomed home and celebrated Joseph Schooling's Olympic victory with a display of his Gold timing on the flip board. 
More than just displaying flight details, the T2 flip boards had marked a historic moment in 2016 when Changi celebrated Joseph Schooling's Olympic gold medal win with a display of his winning timing on the board.