At Changi Airport, 30,000 workers work at the airside, in multiple roles such as ramp assistants, aircraft maintenance engineers and in-flight catering drivers. Airside workers play a key role in supporting operations at Changi.  
As Singapore experiences record high temperatures of late, and with higher temperatures posing a greater risk to outdoor workers, Changi Airport Group (CAG) has introduced new measures to keep its airside workers cool.  
Beating the heat with infrastructure and facilities
First up are these new 2.5-metre-tall refresh pods located at the various staff rest areas. Cool air is blown and circulated within the pod, at the easy touch of a button. Workers may use it to cool down or dry themselves when caught in wet weather conditions.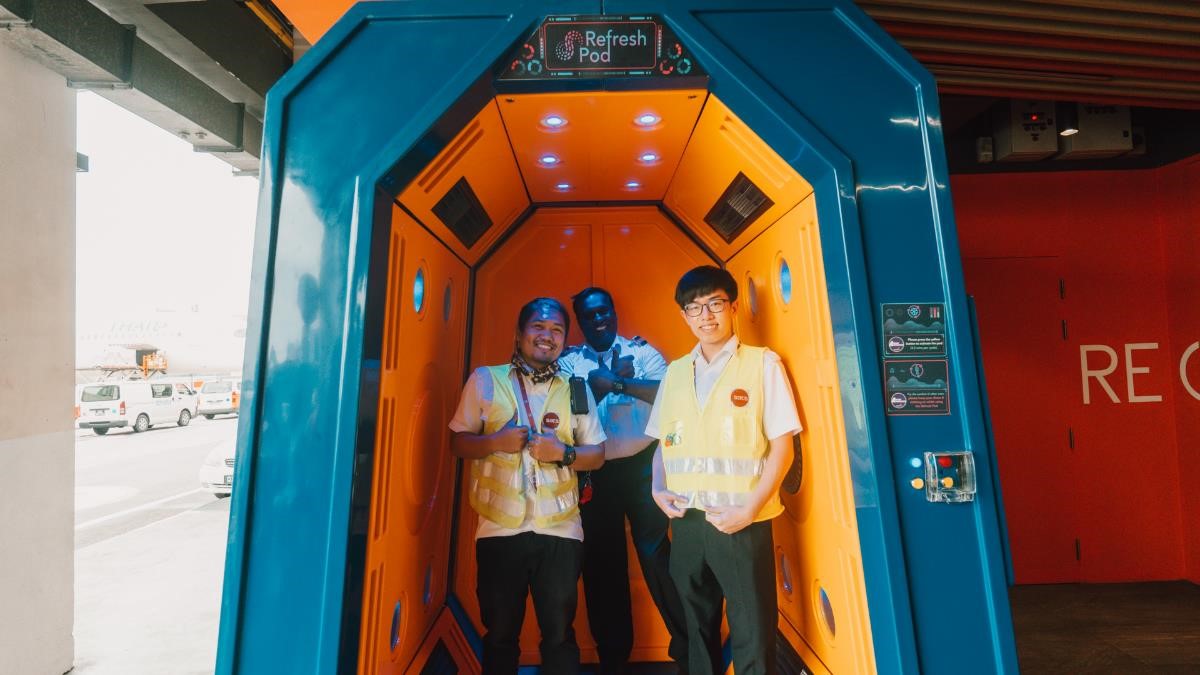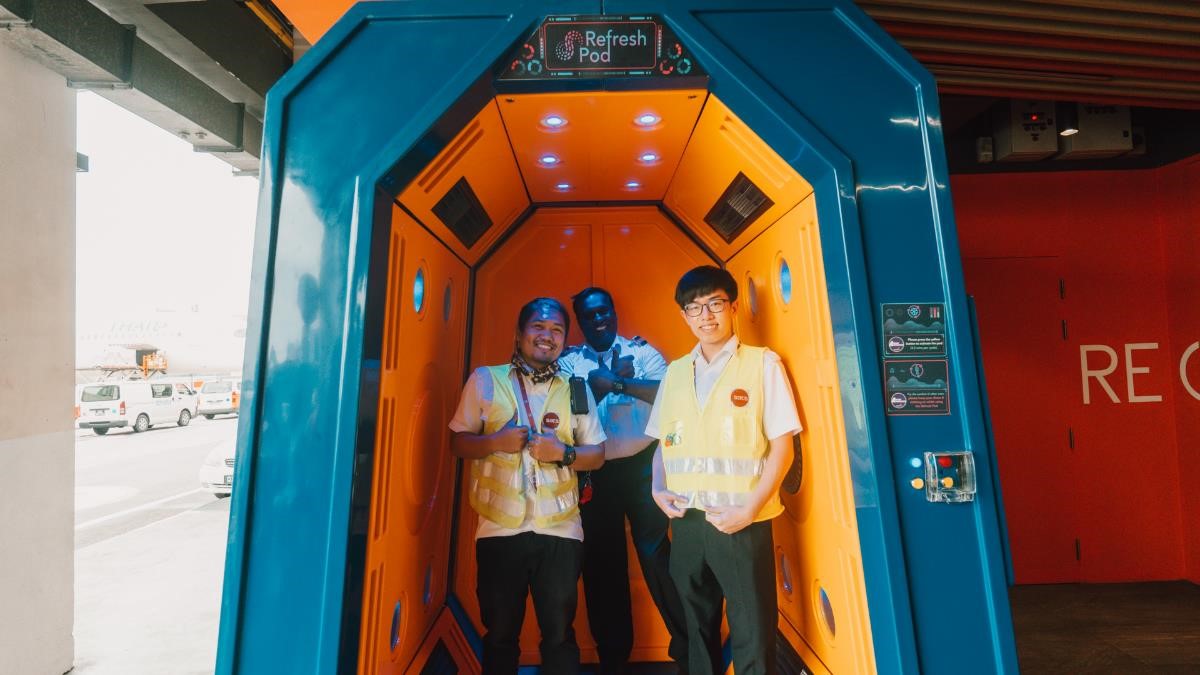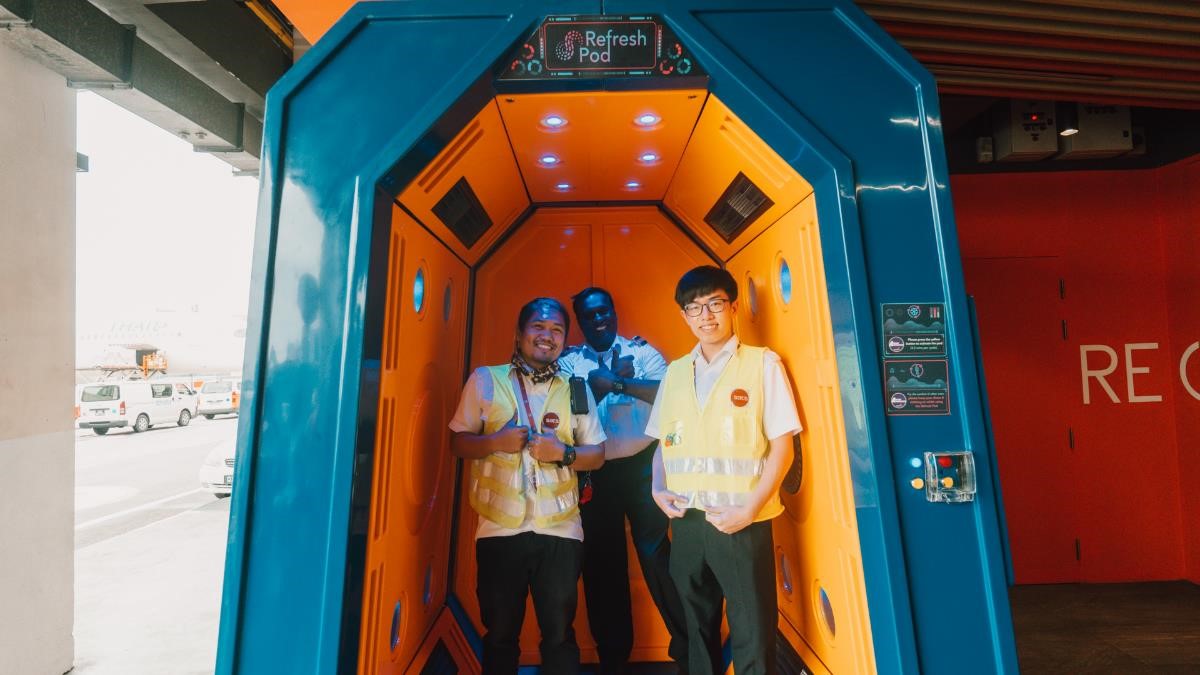 Airside workers can hang out with their colleagues inside the refresh pod
To keep airside workers well hydrated, there are over 40 water coolers installed at the airside, with about eight coolers per pier. A new initiative being introduced is the deployment of a drinks truck during the hot months to remind workers to drink up.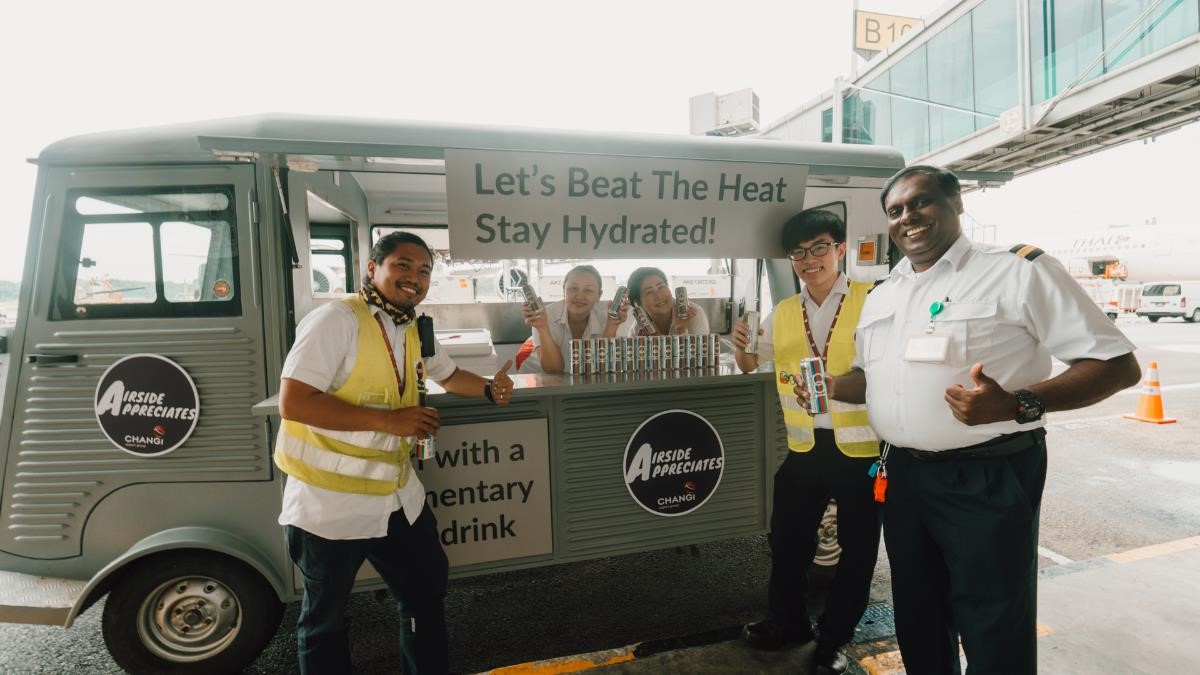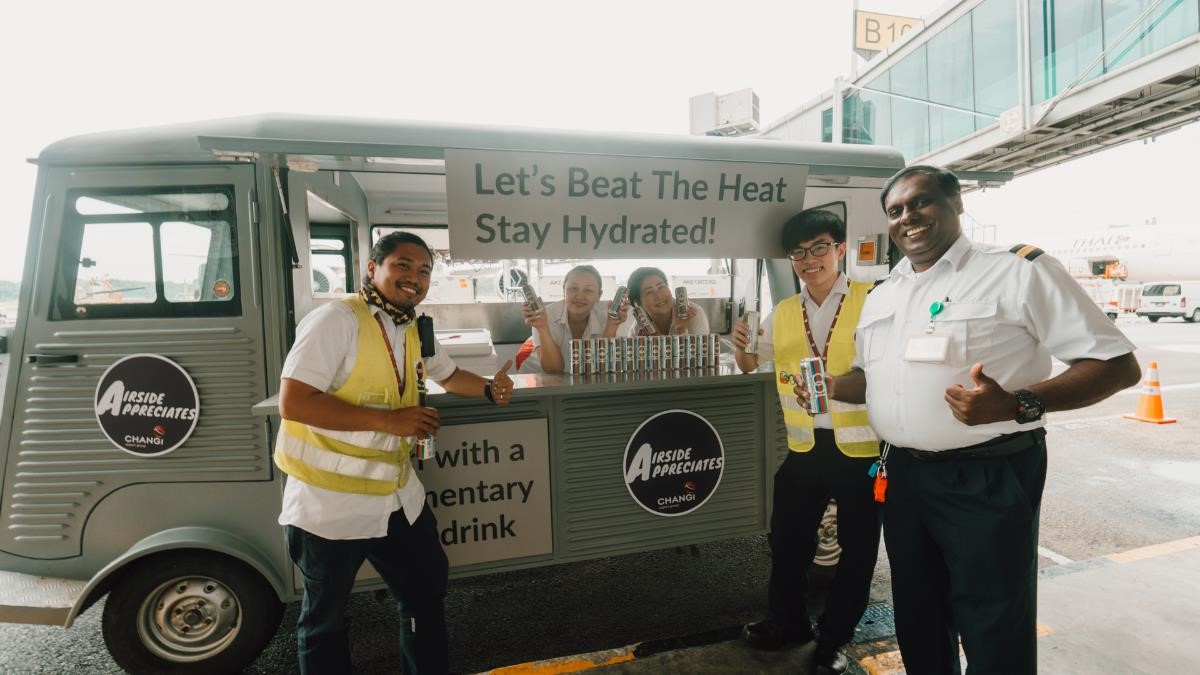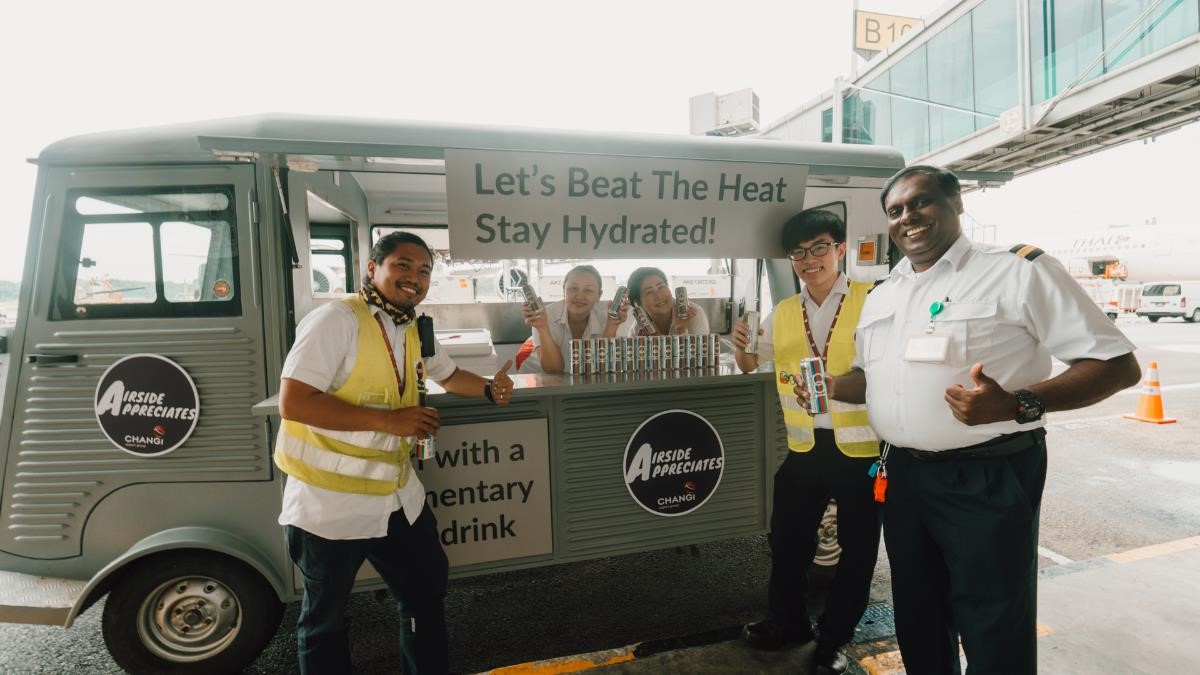 Staying hydrated is key to preventing heat stress
Apart from keeping cool, UV protection is also important. Protective sun wear such as UV arm sleeves were distributed to airside staff, so they can stay protected at all times.
For new joiners, heat acclimatisation protocols are encouraged for them to get used to the work environment. This means that they are exposed to outdoor weather at gradual time increments and have the flexibility to take more rest breaks during their workday until their body is used to the working conditions.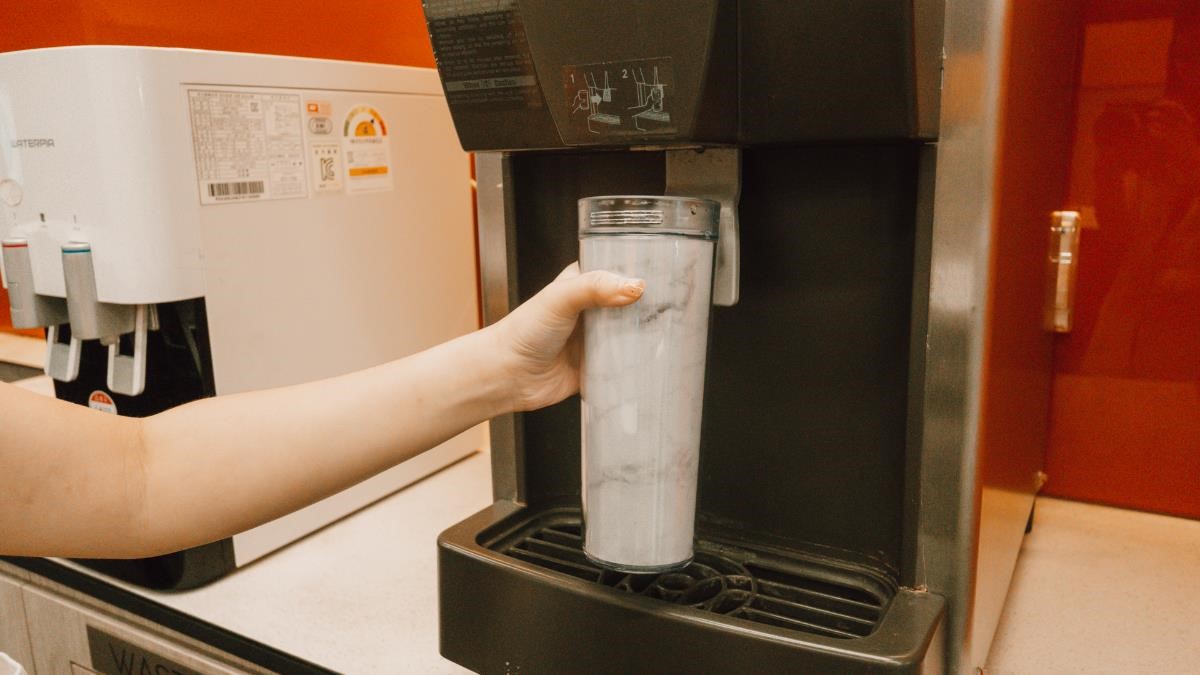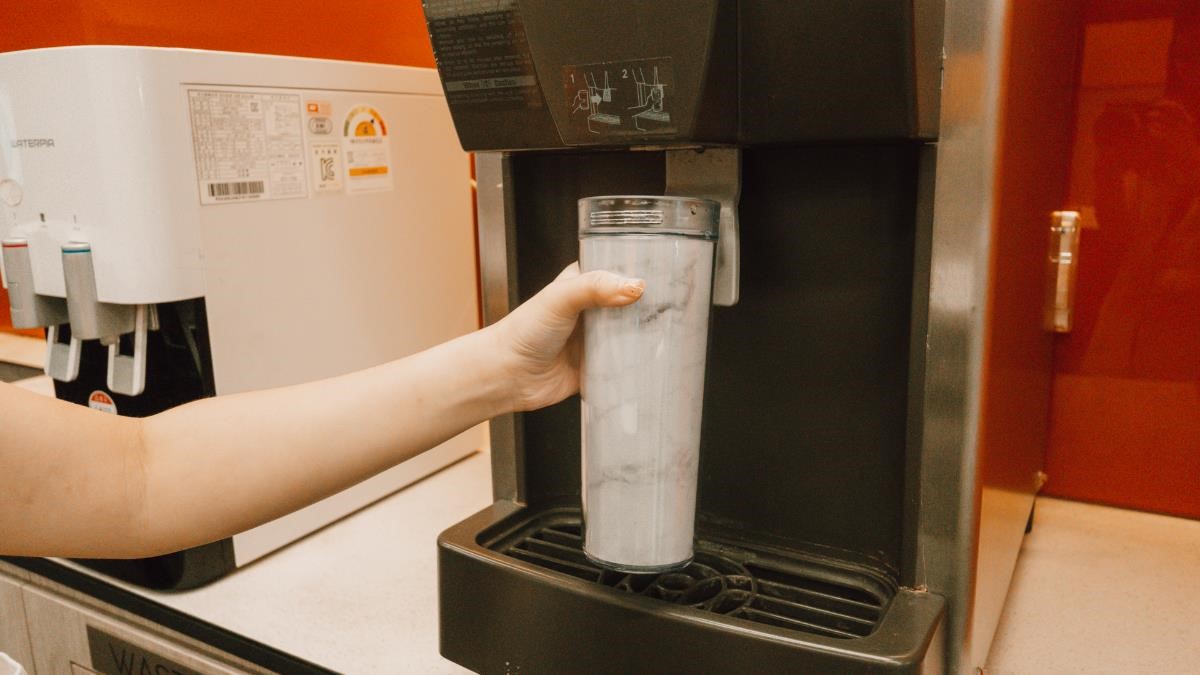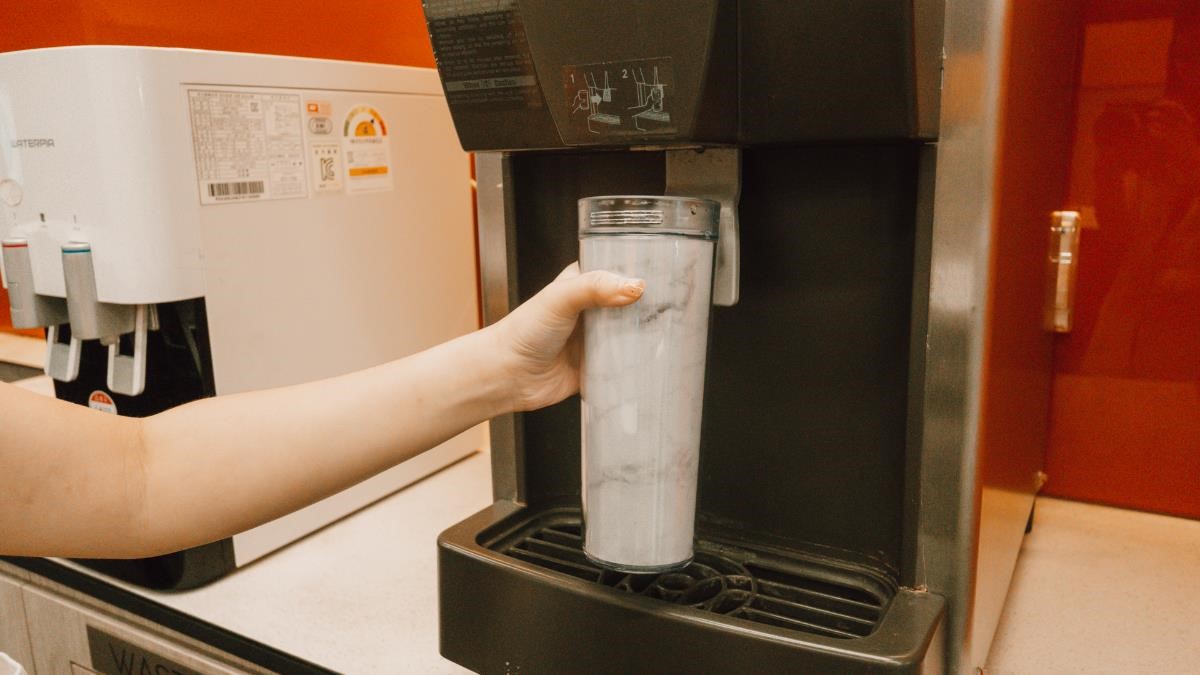 Icy cold beverages can lower one's core body temperature
Awareness and education key to manage heat stress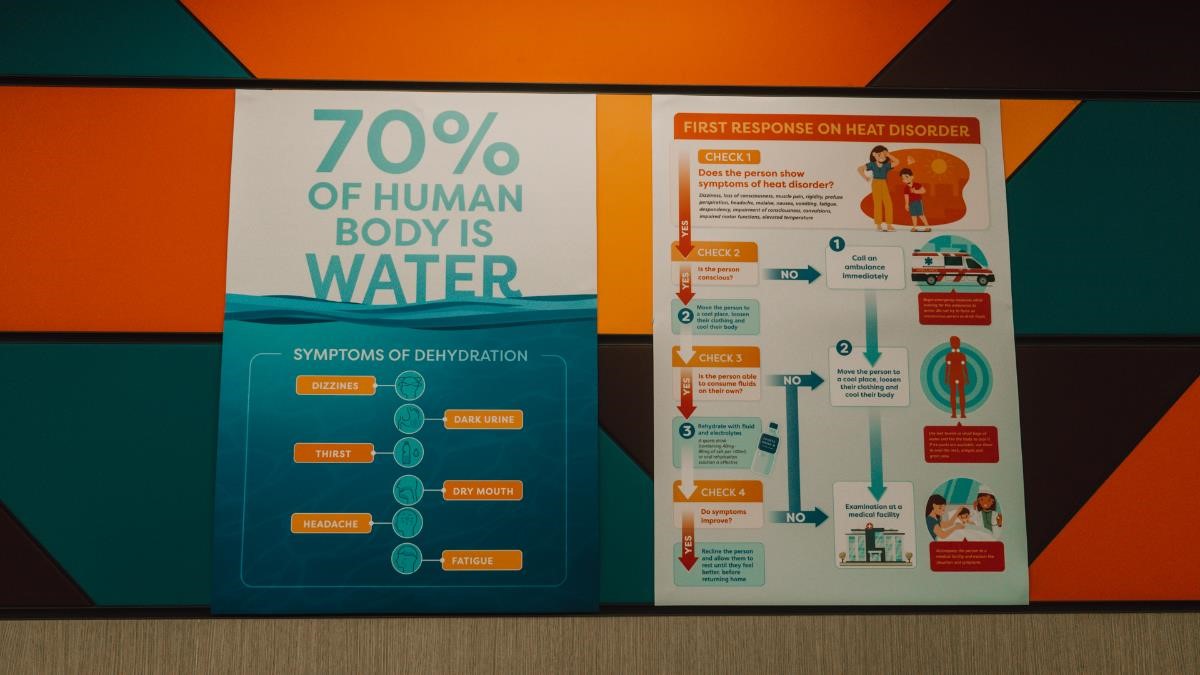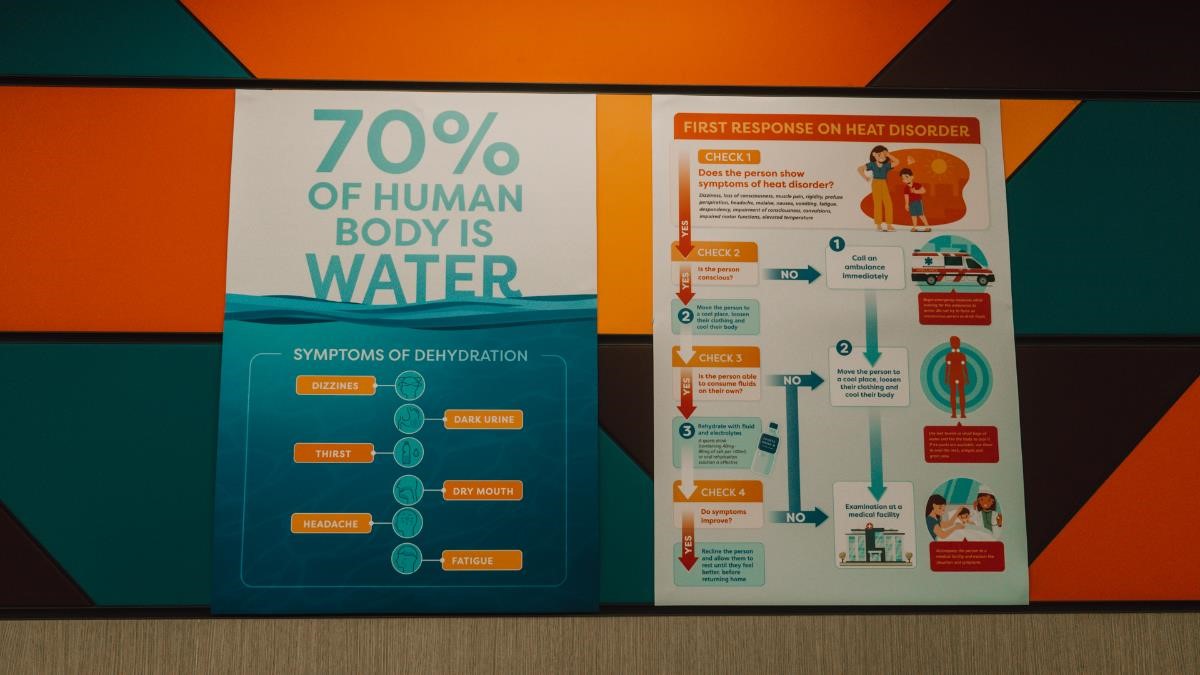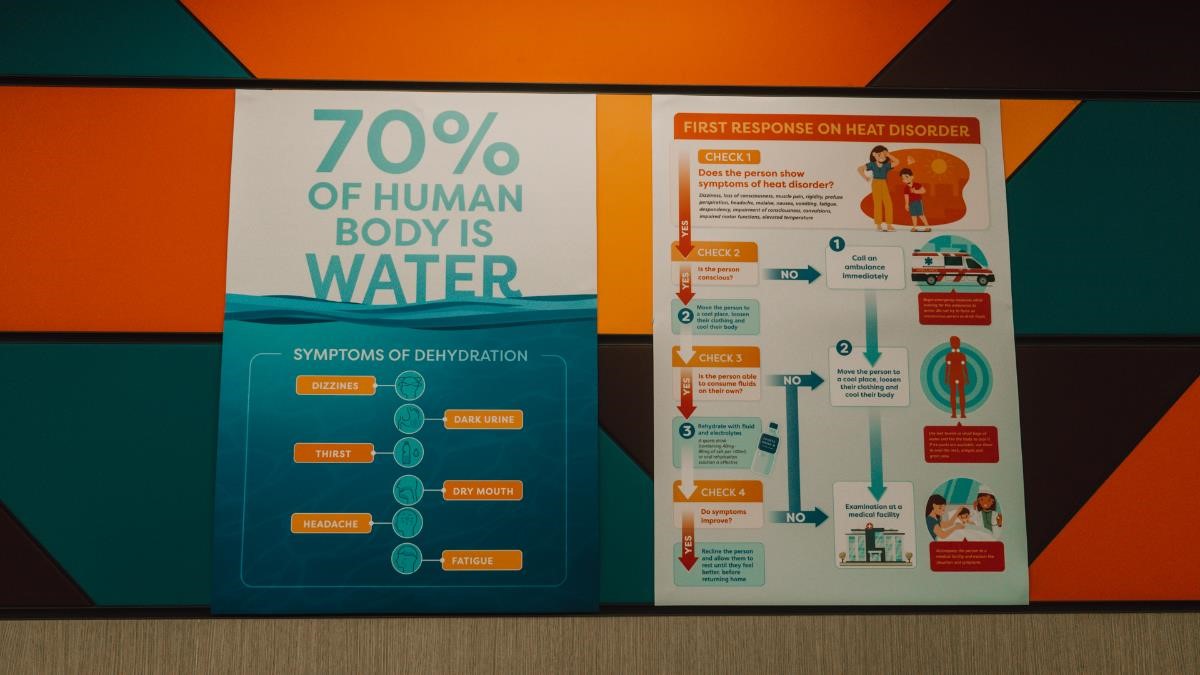 Posters on how heat stress can be managed are put up at common areas
In partnership with Raffles Medical Group, talks will be organised for airside supervisors and team leaders to educate them on symptoms of heat stroke and how to render first aid for workers suspected of heat stress.

Dr Sharen Tian, Raffles Medical Group shared, "The risk of heat related illness is higher for airside workers, compared to those who work in an indoor setting. It is important to recognise symptoms and prevent heat-related illnesses, before it turns into heat stroke, which is life threatening. Some quick tips would be to always remain hydrated and know one's limits, so that you don't push yourself beyond that. Colleagues should also keep a lookout for one another."
These heat stress management measures are all but one part of managing higher ambient temperatures at Changi, under CAG's climate resilience strategy. Foresight and early planning are critical to fostering long-term climate resilience for Changi Airport to enable operational continuity for our passengers. CAG continually seeks to bolster Changi Airport's resilience to climate change through infrastructural adaptations and taking care of its staff.